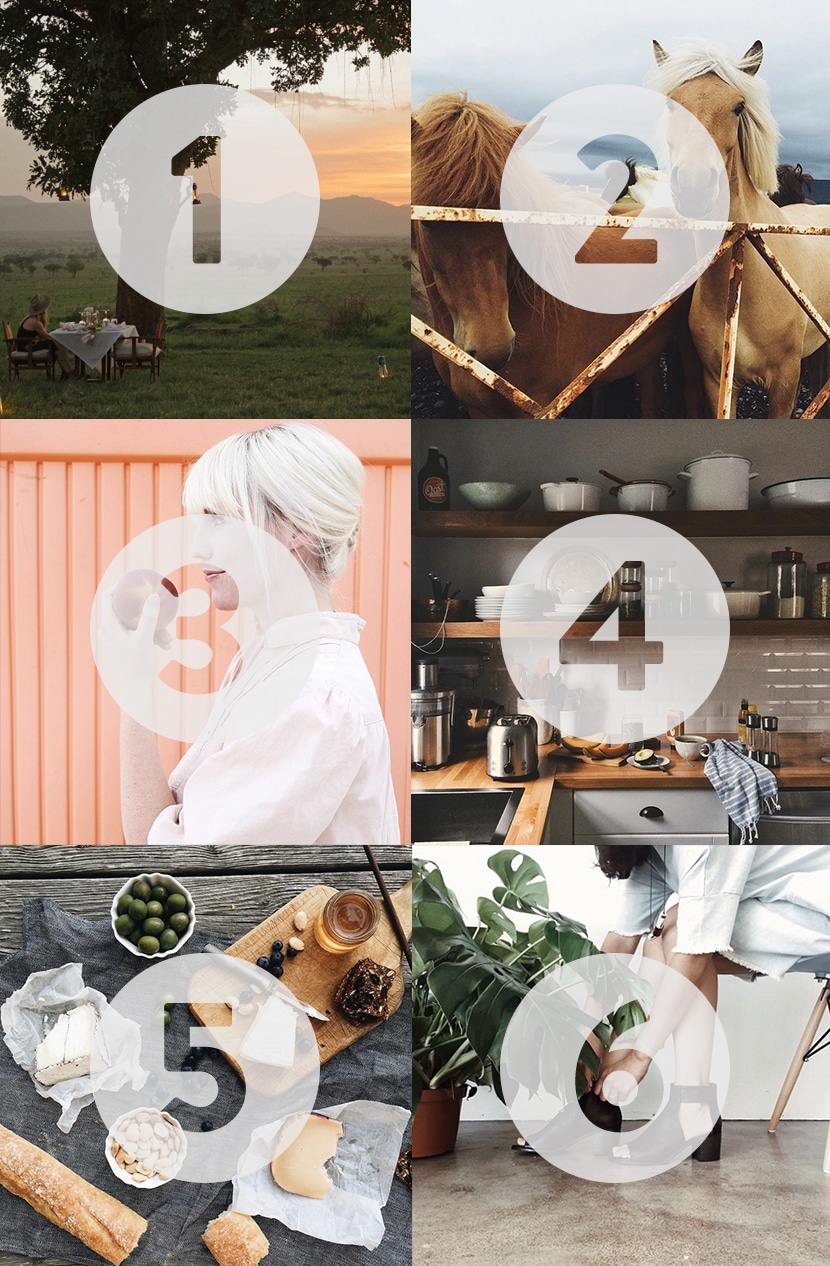 As many of us are, we are Instagram obsessed to say the least. Every few months we love to share Instagrammers who are inspiring to us, have us craving yummy food, or simply just are kicking ass creatively. So, today to help you through your Wednesday we thought we would shoot you up with a dose of inspiration. You ready?
1. Rose & Fitzgerald:
We love following the adventures of owners Laren and Courtney Poole in Africa. They travel all over with one goal #seektherare and we love it. Currently, Courtney is in Ethiopia and has our wanderlust up three notches. Her images are beautiful and now all I want to do is pet an ombre-haired monkey.
2. Tiny Atlas Quarterly:
An online and print magazine all about travel, unique stories of makers, and always centered around a theme. Their Instagram is full of inspiration and has helped me discover some amazing other Instagrammers as well. The account will have you feeling like you traveled the world even if you still find yourself at your desk.
3. The House Lars Built:
I have always loved Brittany's playful approach to her work. She obviously deeply loves what she does and has no fear in letting her love for color and styling show and it is nothing short of inspiring to watch. Currently, she is doing this amazing thing with her Instagram where she is working through every color of the rainbow in her #dresstherainbow series. You can contribute as well. It is so fun to see her choose outfits, walls, and the next color to feature. Seriously the perfect color dose you may need any day of the week.
4. The First Mess:
I am a lover of food blogs. So, when I discovered Laura's blog I fell in love with her approach to food and her quiet simple life. Her food is always beautiful, back to the earth, and full of fresh flavors. It is my kind of food. Plus, her kitchen is so beautiful even when it is a complete mess. She is one of my favorite follows right now.
5. Eva Goicochea:
This lady is one special one. I met Eva a few years back, have had dinner with her, and cannot wait to meet up again. She is a sweet, honest, and down to earth chick with an incredible eye for design, style, and beauty in the everyday. On her account, you can follow her travels, find the coolest new restaurants and shops, and drool over gorgeous interiors. Plus, she has some really cute pets and they model for her so well.
6. Melissa Sonico:
Discovered her when Lou & Grey posted about her and have been hooked ever since. She has such great style and her Instagrams are so beautiful. I love her simple take on styling and following along with her on her daily life.