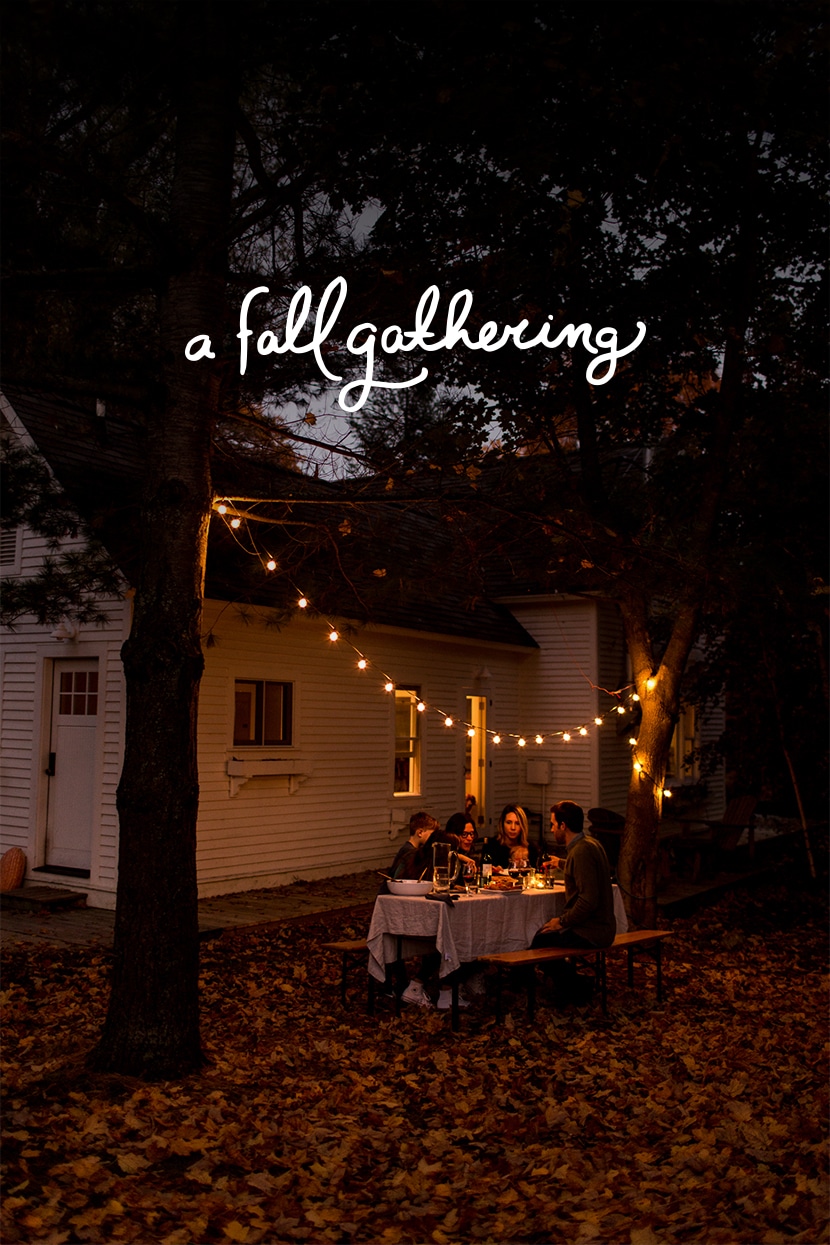 Ahhh the season of gathering is upon us, isn't it? This next week I am sure you have at least one gathering planned with friends and family. It may entail 40-50 people or it may be you and your significant other, but either way I am assuming you have plans to gather with people you love this next week. Recently we gathered with good friends to enjoy the end of one of the most lovely falls I think I have ever experienced.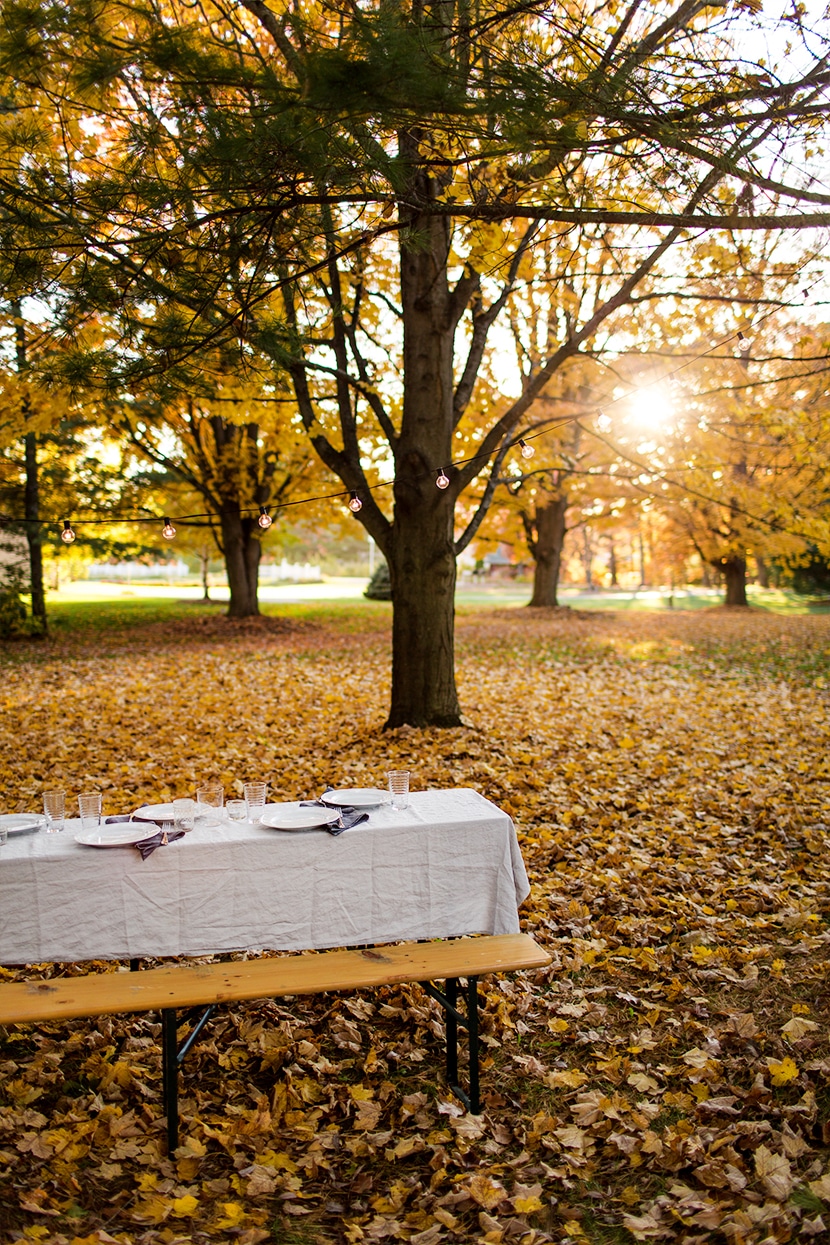 It seemed only right to take full advantage of our yard covered in golden leaves by setting up our classic beer garden table and inviting friends over for a simple fall meal during a late in the season warm day. Living in a place where there are very clear seasons means that you must make the most of every moment. One day it will be warm and sunny and the next the snow will be on the ground. You never know so when the sun is shining we make the most of it to say the least.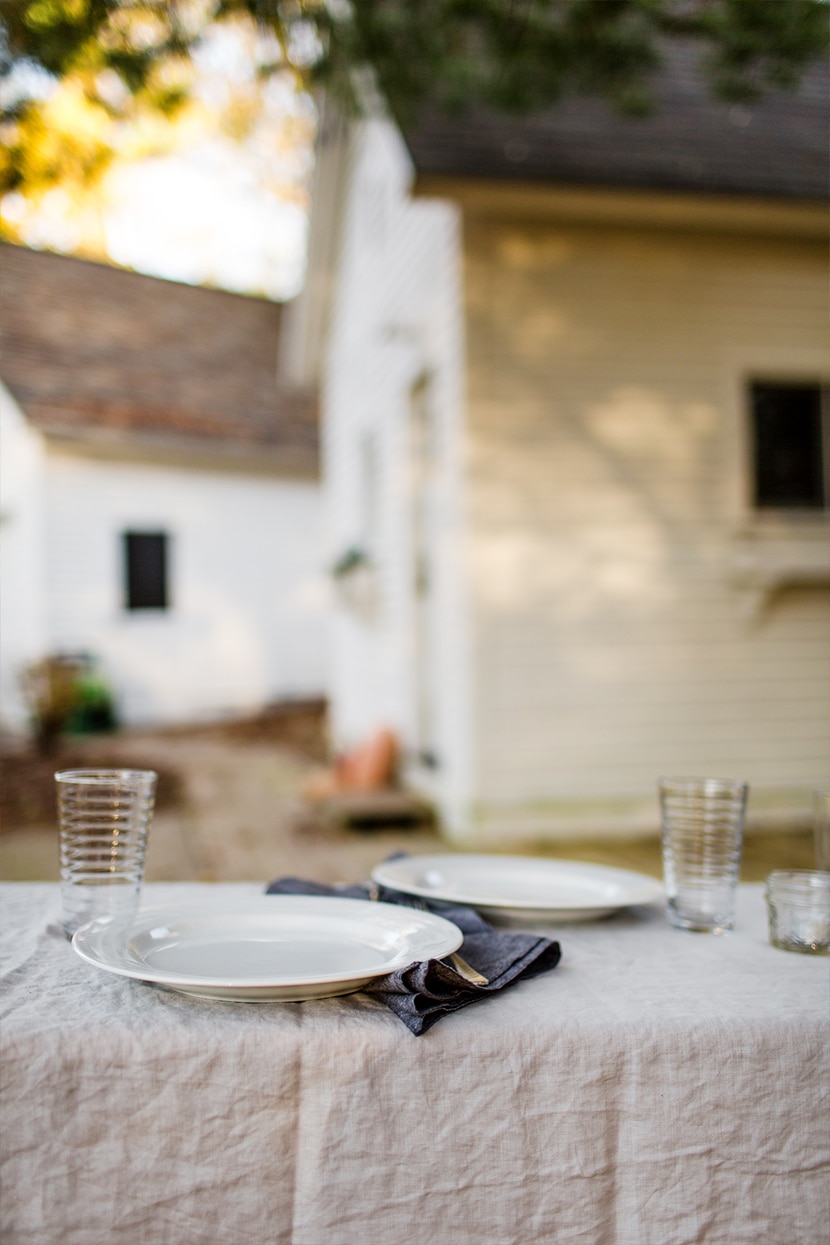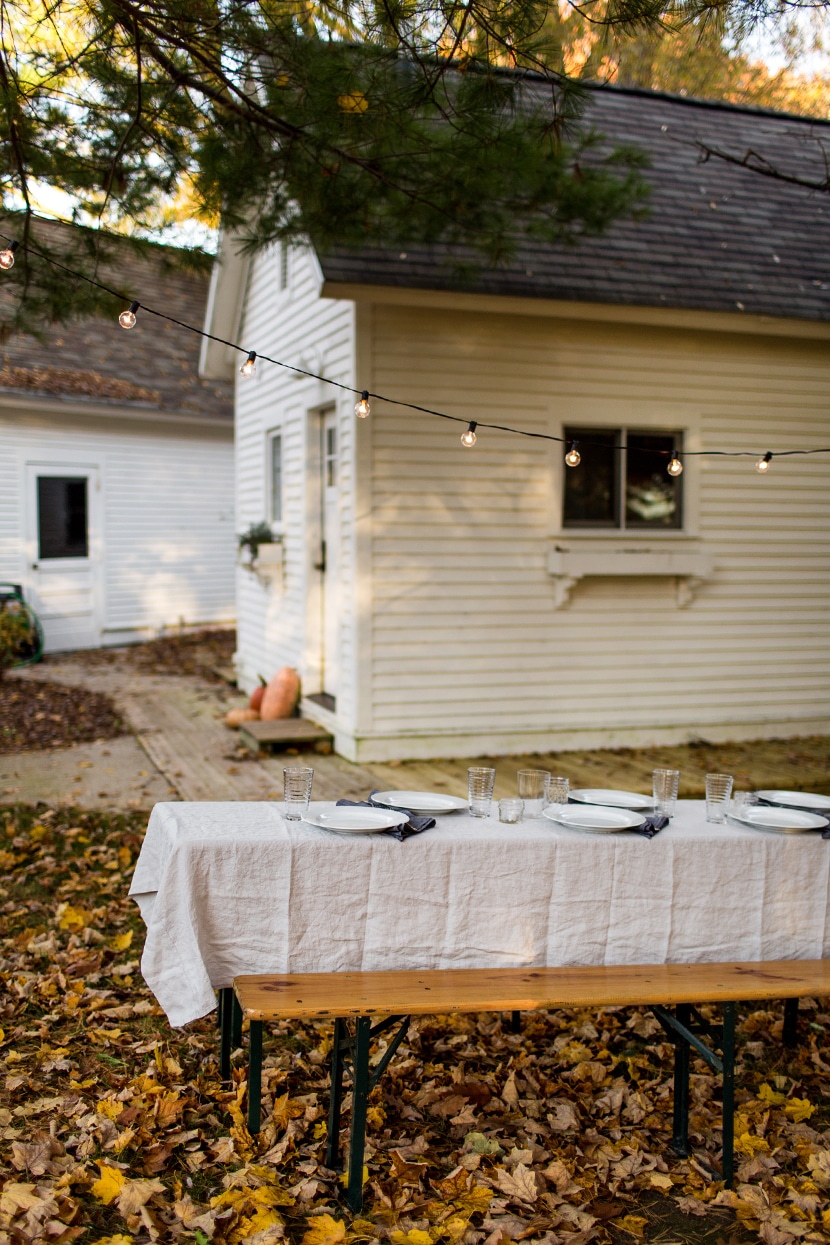 For the dinner, we setup a simple table. I didn't want it to be fancy. I wanted it to feel low-key and focused on the basics of gathering. We covered the table in a linen table cloth (see the bottom for all the items in the post because you literally can get the same look for less than you may think). I actually used a linen window panel for this table because of the width and length (a little trick 😉 I love to use).  We placed simple white plates on the able with chambray napkins.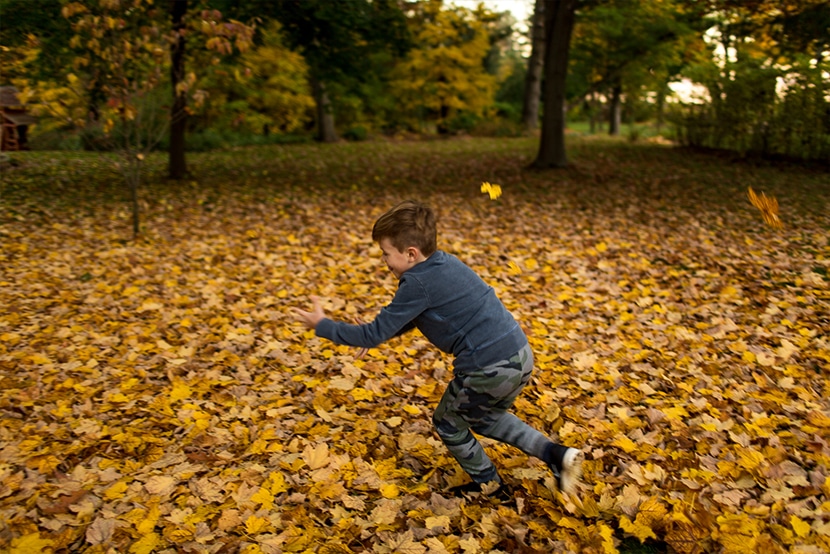 We invited over our friends, Chris and Nicole Klau and their kids. Make sure you check out Chris's awesome Instagram…it is one of my favorites. As they showed up we all enjoyed walking around in the leaves and taking in the outdoors together. It was about 65 degrees so it was the perfect fall day to enjoy a meal outdoors. Since it was the first day of daylight savings, the sun was setting early for us so we called it an early dinner.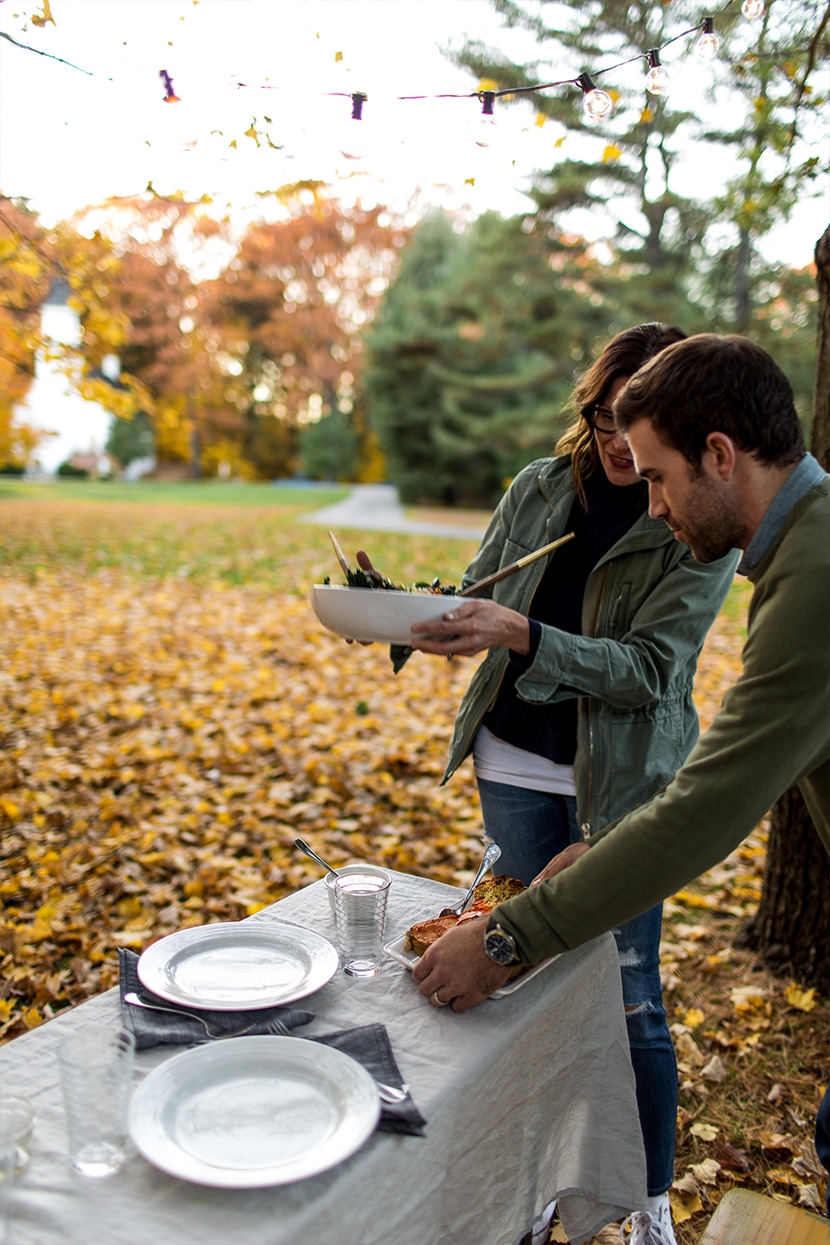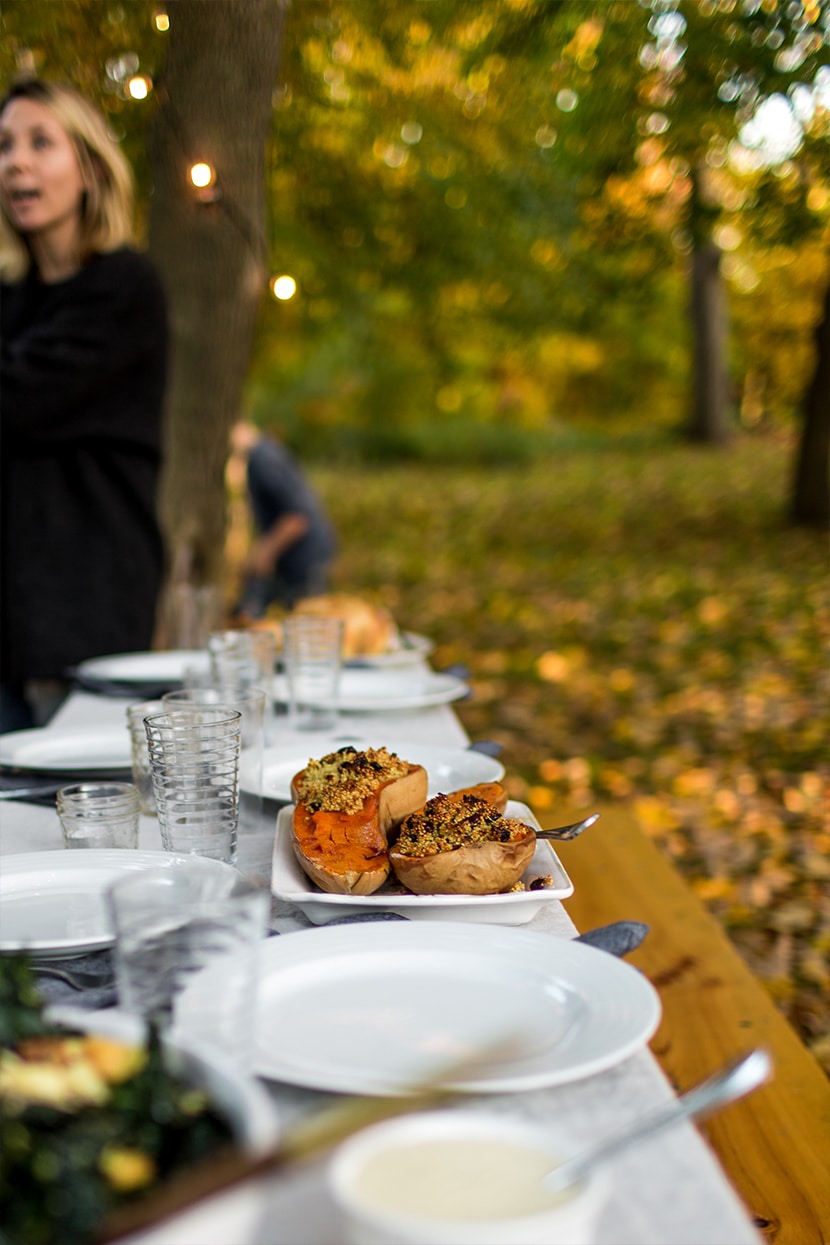 The meal was simple and focused on fall dishes. I made my Kale Salad that I swear by and I tried roasting whole butternut squash with quinoa filling. It was my first time and I really think roasting your squash stuffed and whole would be an awesome alternative to sweet potatoes at Thanksgiving if you wanted to try something new. We also roasted a whole chicken and stuffed it with apples and lemons and some of the leftover quinoa we had from the roasted butternut squash.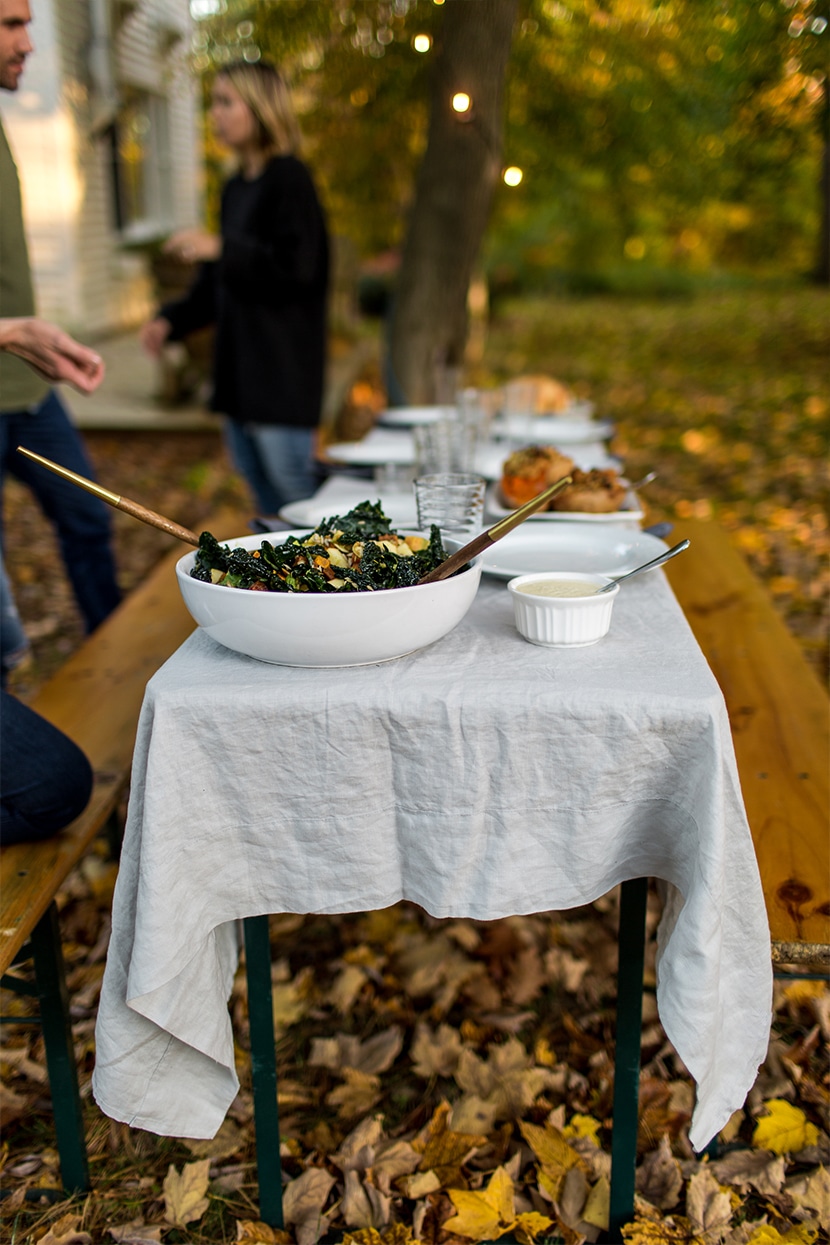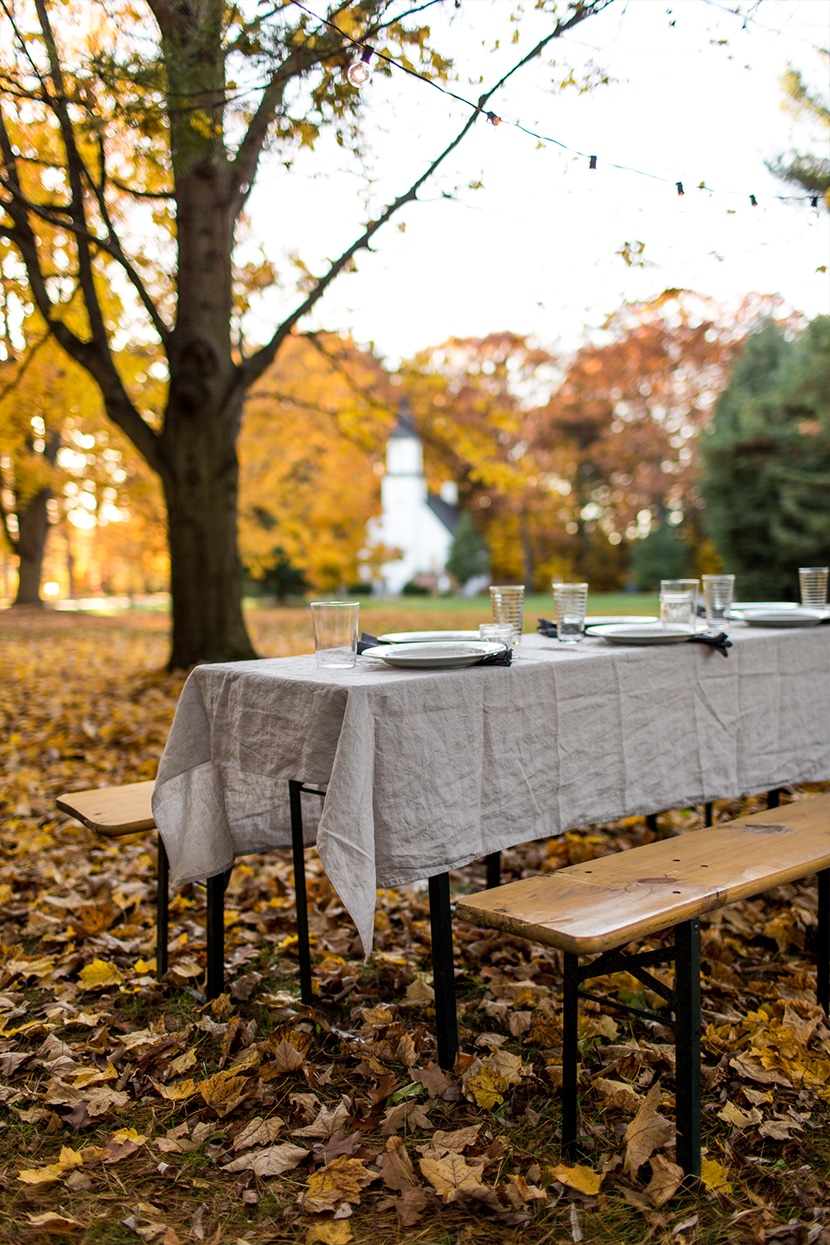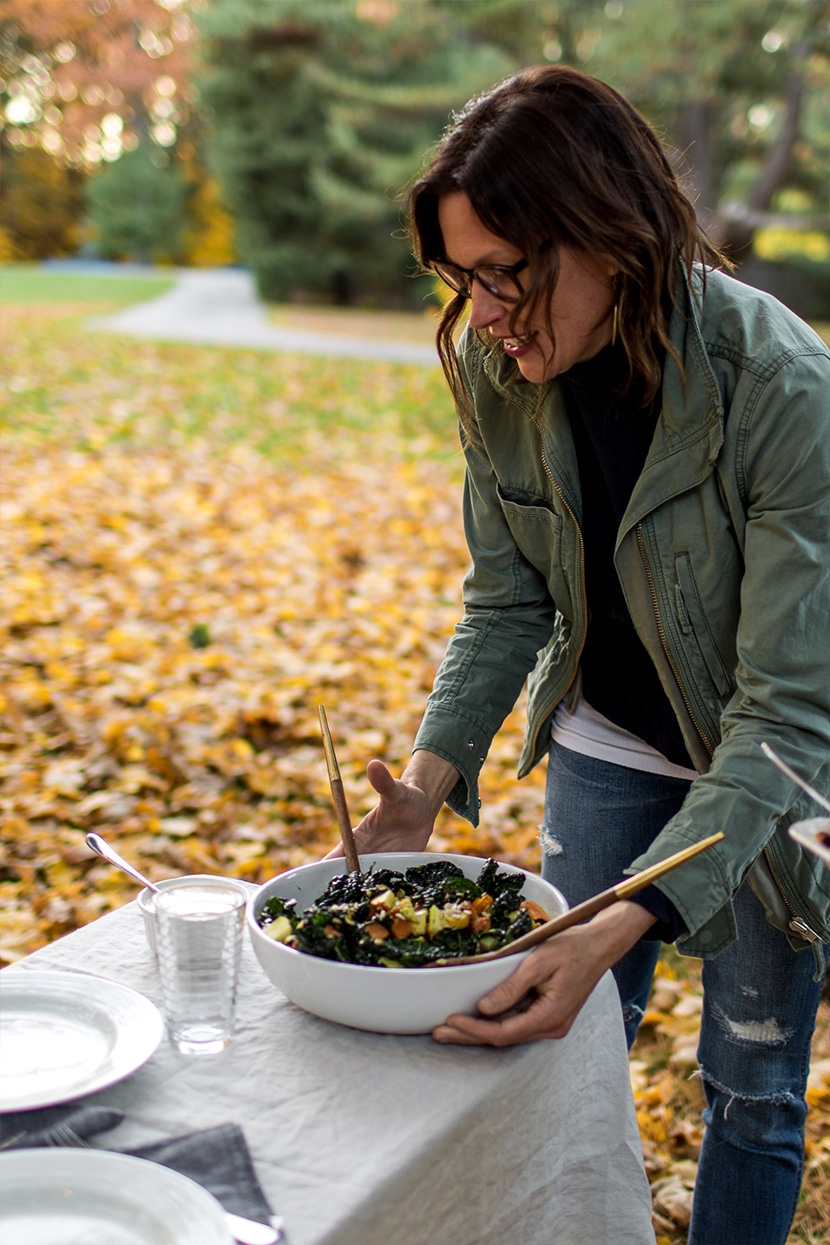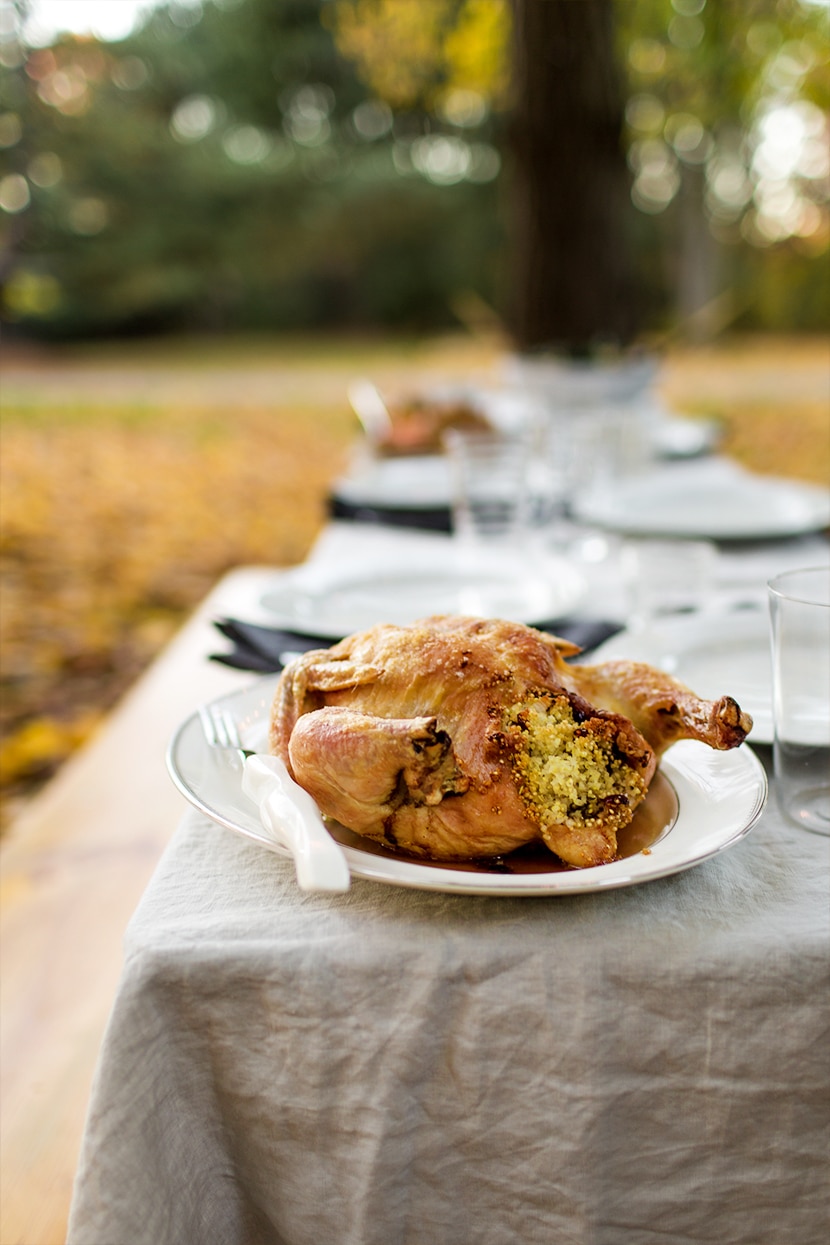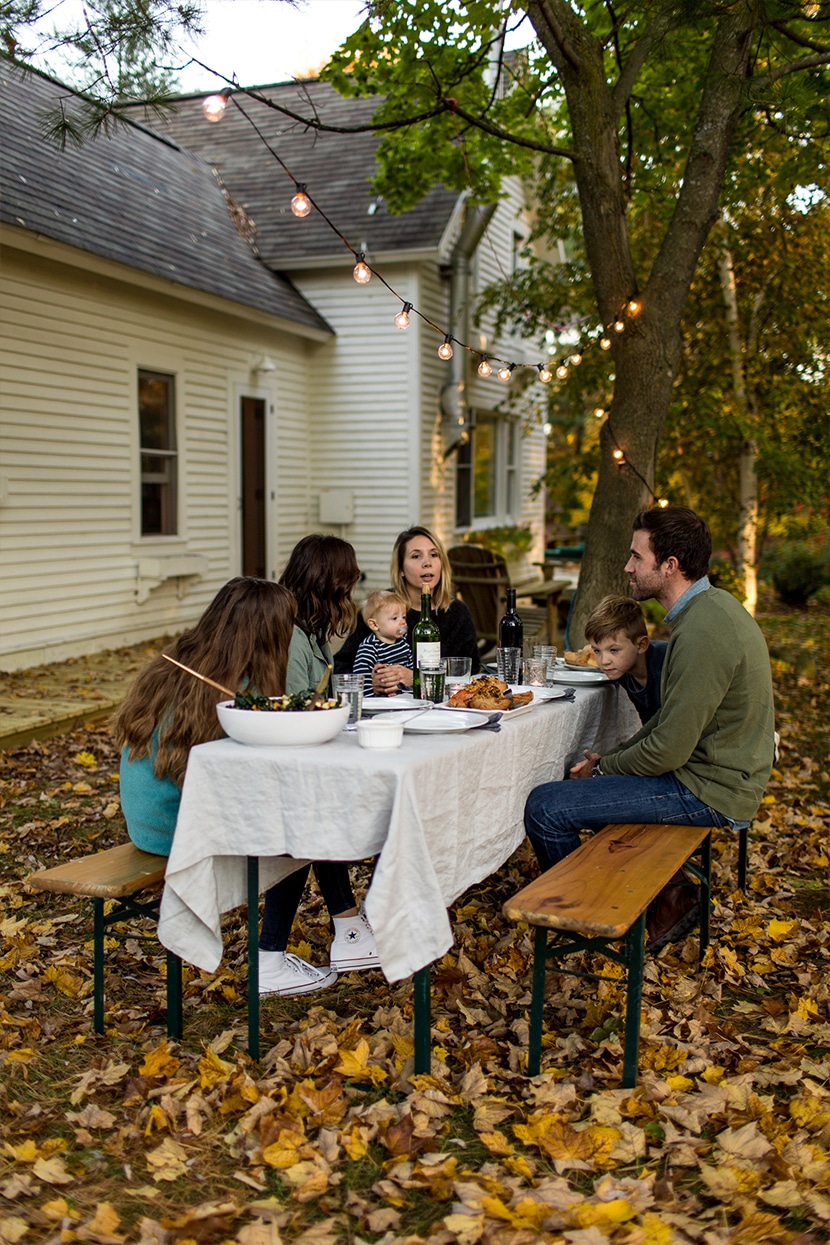 Since having a baby I have found myself wanting more than ever to embrace every age at the table. It is not easy to incorporate kids into the gathering experience. They typically want and need things to be more on their speed especially a baby. The slow enjoyment of conversation and a meal isn't something they naturally appreciate as much as playing and doing things that interest them. It makes sense, but what I found is making foods that are good to them and making sure that the setting around them isn't too complicated is extra important. Limiting the fancy things and simplifying helps make a table more child-friendly. CHoosing linens that wash easily and not over doing your table top makes it feel less like an impractical evening and more like a fancier version of family dinner.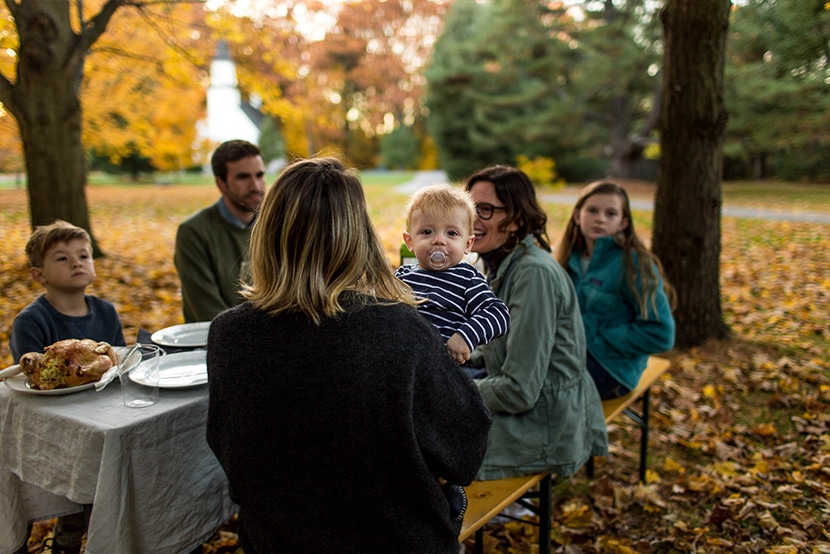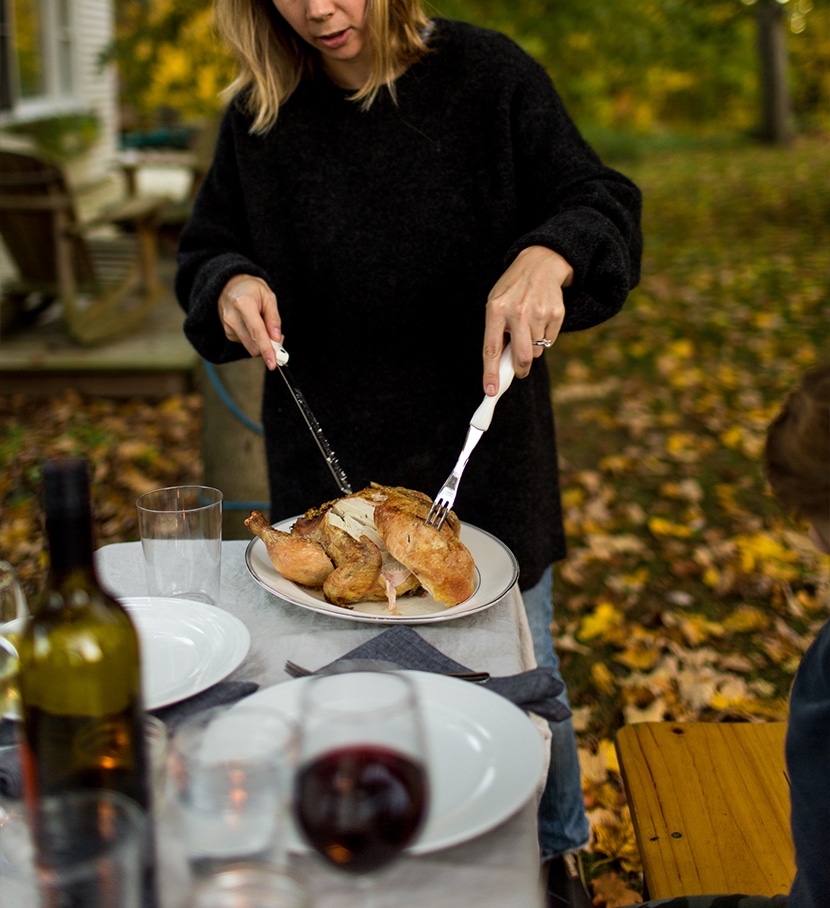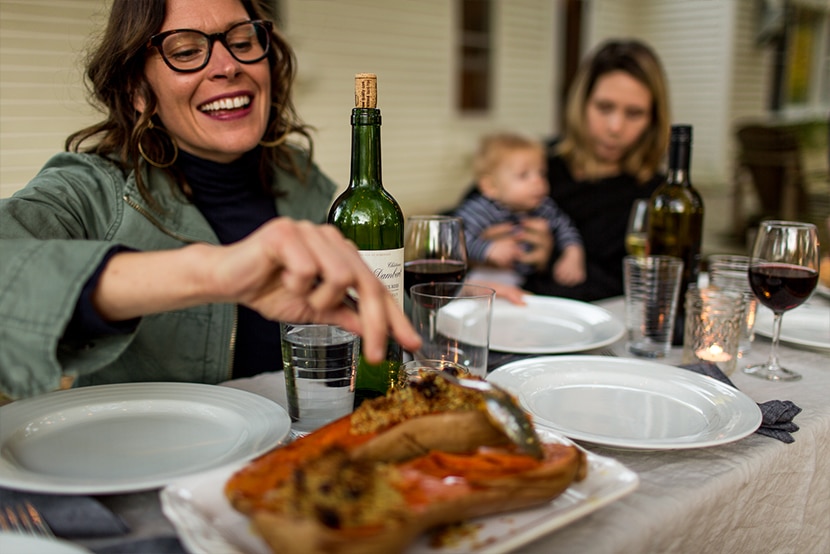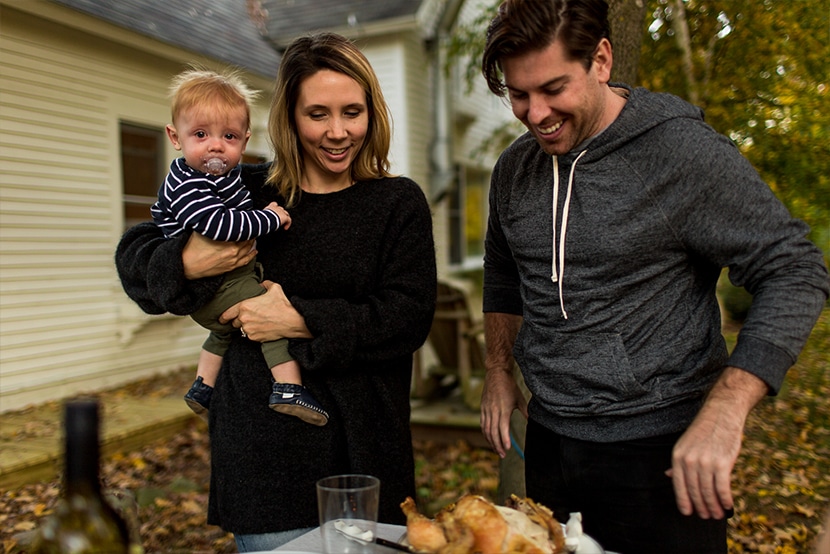 Though it isn't always easy entertaining with a baby (example A above), I have learned to just embrace the flow of it all. Life as it is is far better than expecting it to be somthing it isn't becoming. I love everything to be just right, but having a baby has taught me sometimes what is is imperfect and there is absolute beauty in the imperfect and sometimes even more of it. The unexpected has become apart of life as a family over this year and I have found that embracing it brings more ease and comfort than when we fight it.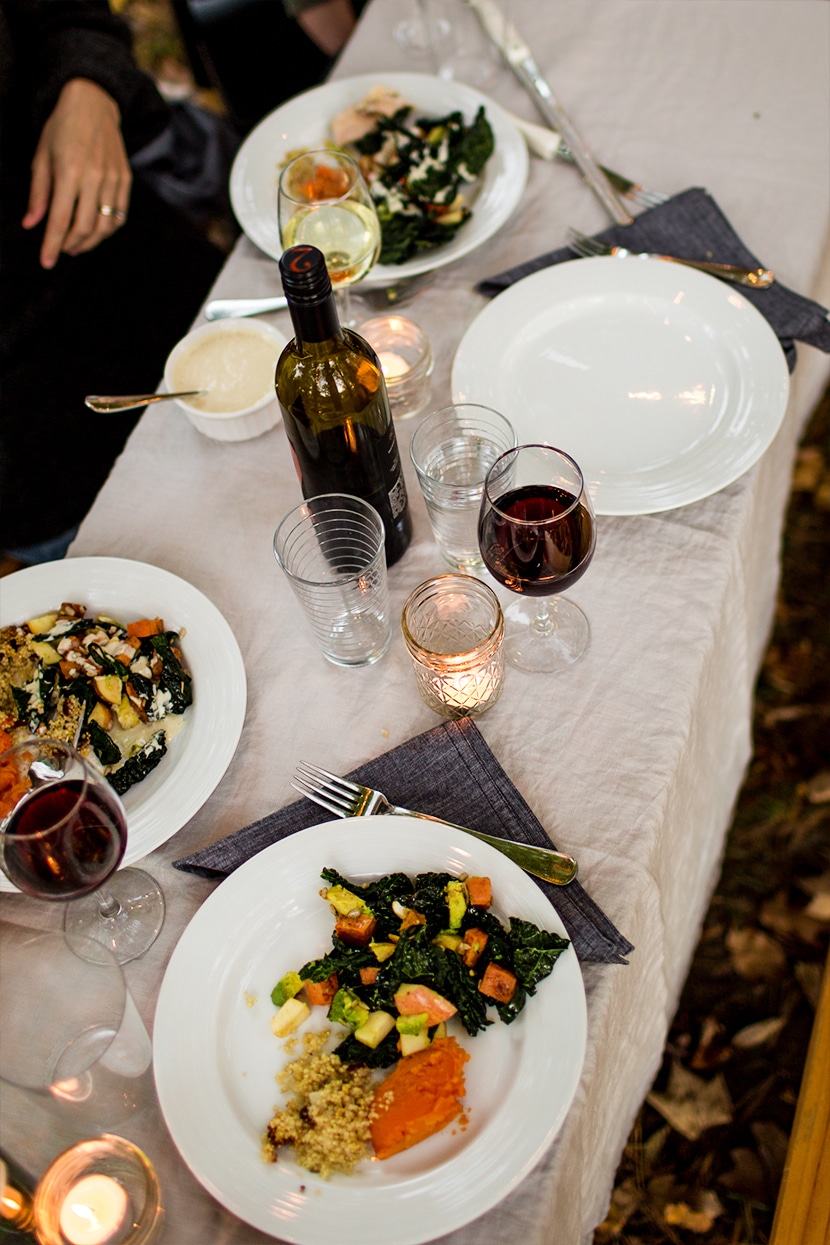 That said, heading into the next week I hope you each have plans to land around a table with those you love. With how wild things have been in our lives and world as a country I feel it is more important than ever to focus on giving thanks for what we do have. Gathering has felt more and more precious to me this week as we approach Thanksgiving. The table has always felt like such a sanctuary to me. It has always felt like a safe place. It always felt like a place we can slow down and for a moment remember the beauty in life. Right now more than ever I am hoping to spend this next week focused on that idea and am looking to the table to be a large part of that.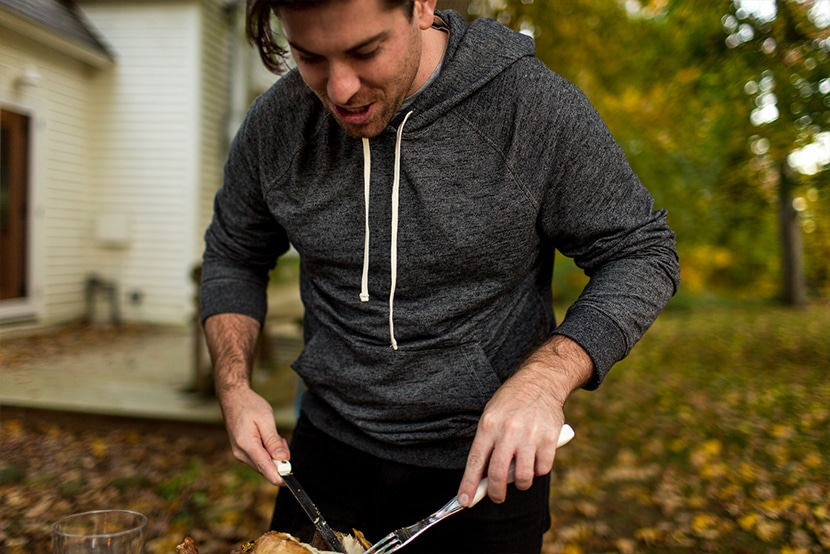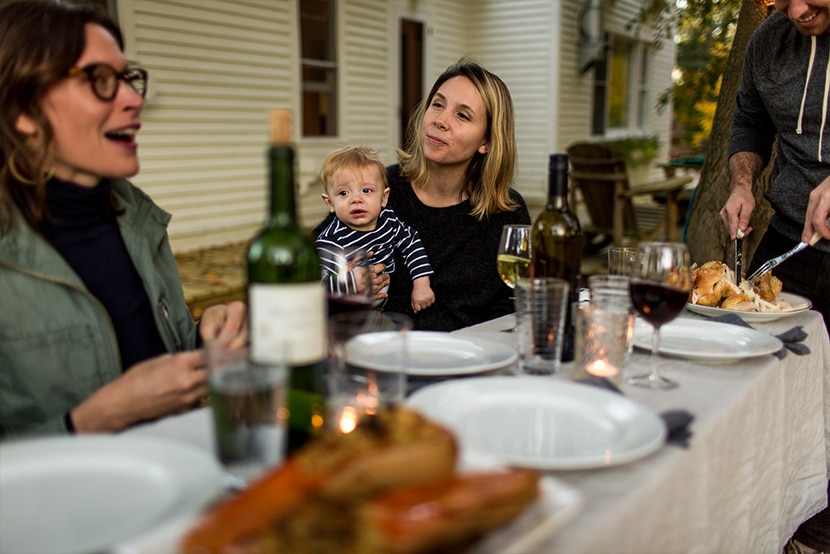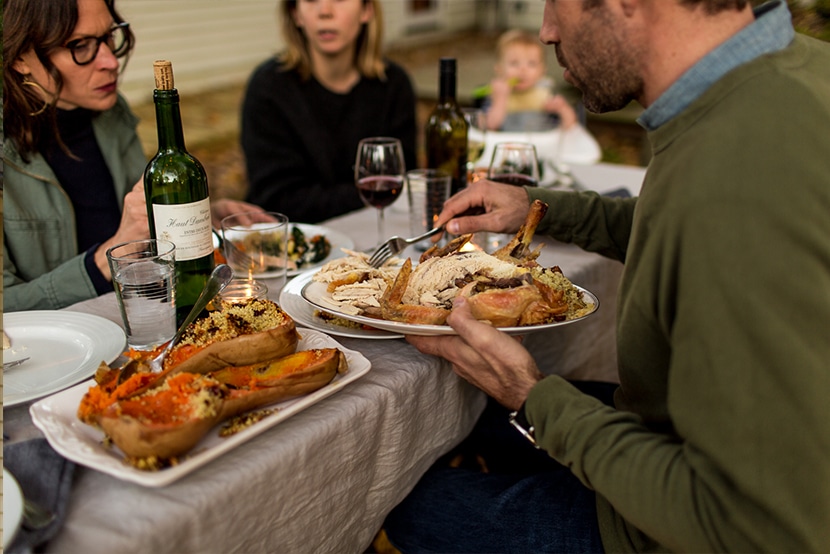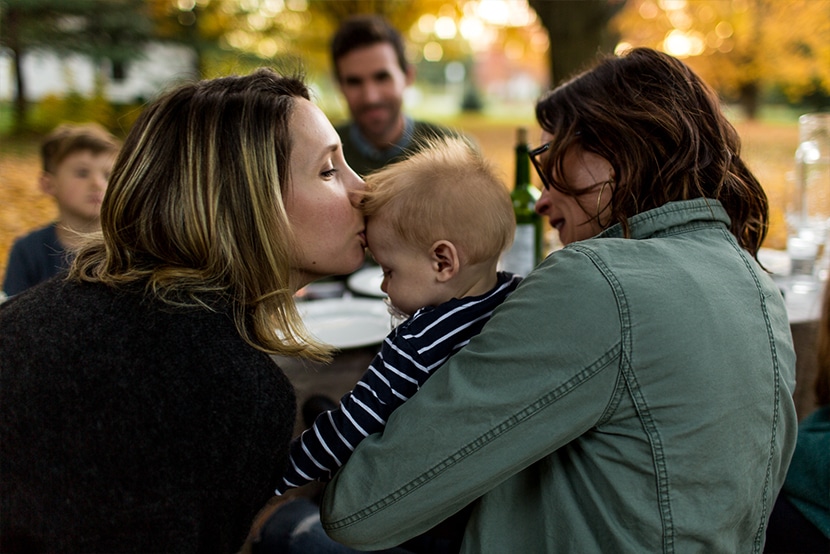 There is much work to be done in life to make the world better. I feel the biggest thing I must do is to continue to remind myself and those around me how beautiful the world is no matter what. I have been making a point of looking out my windows each day and being thankful for the leaves that surround every view from our house, the cool air on my cheeks, and the love I feel for and from the people in our life. These are the constant reminders I have been focusing on during this month as we come to a close on a year that has been full of so many very good and very hard things.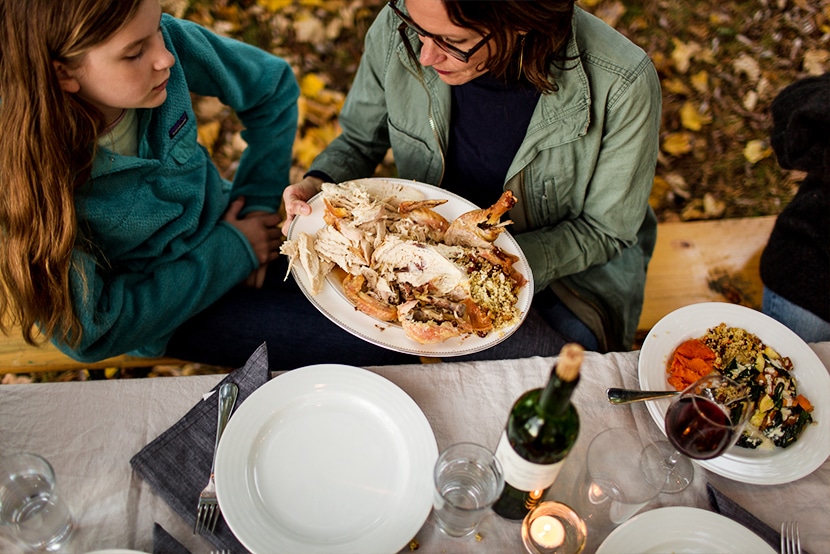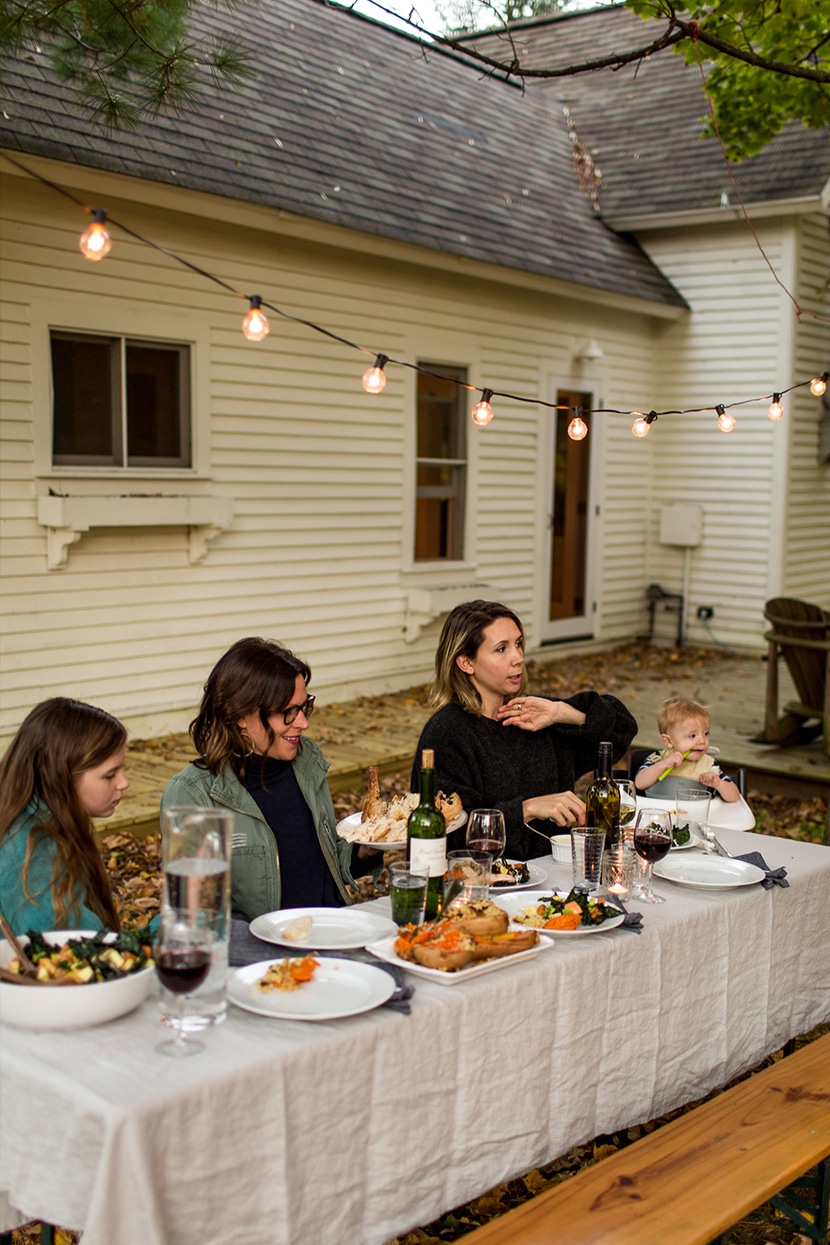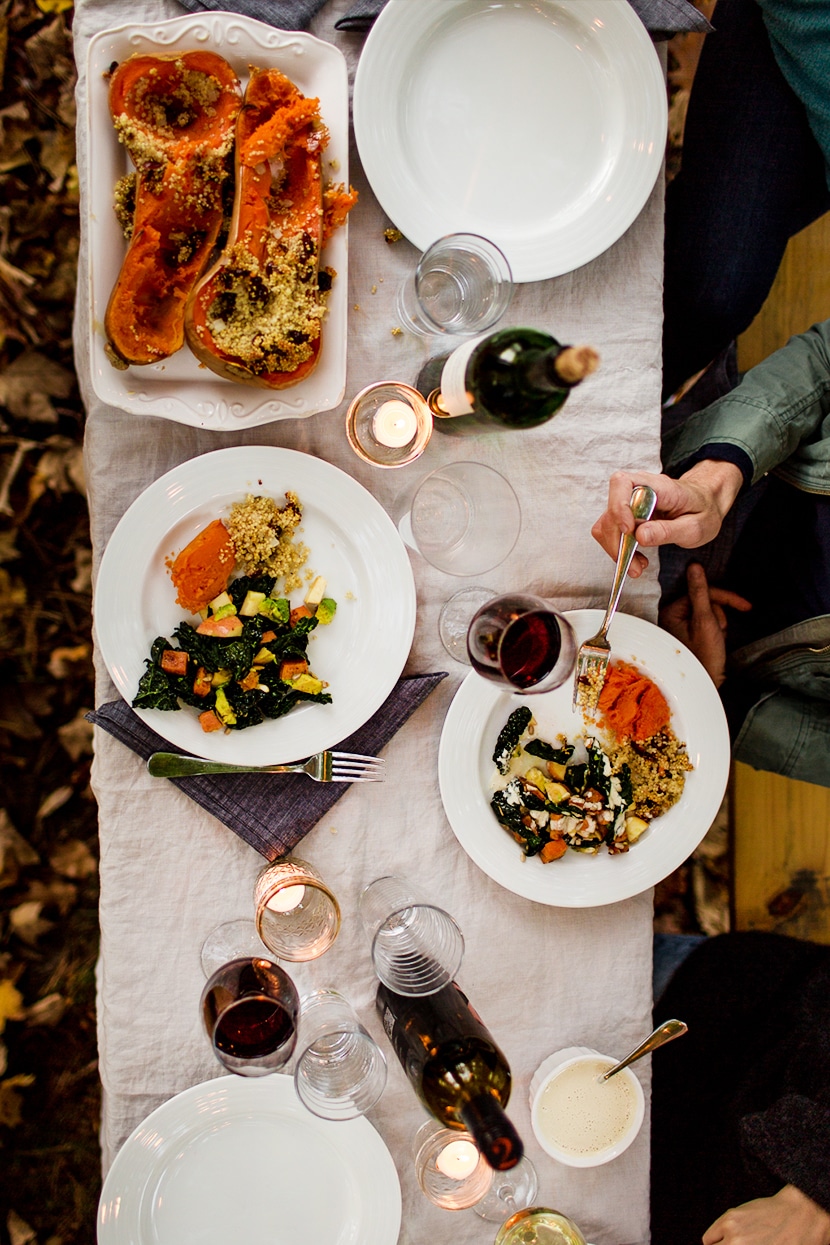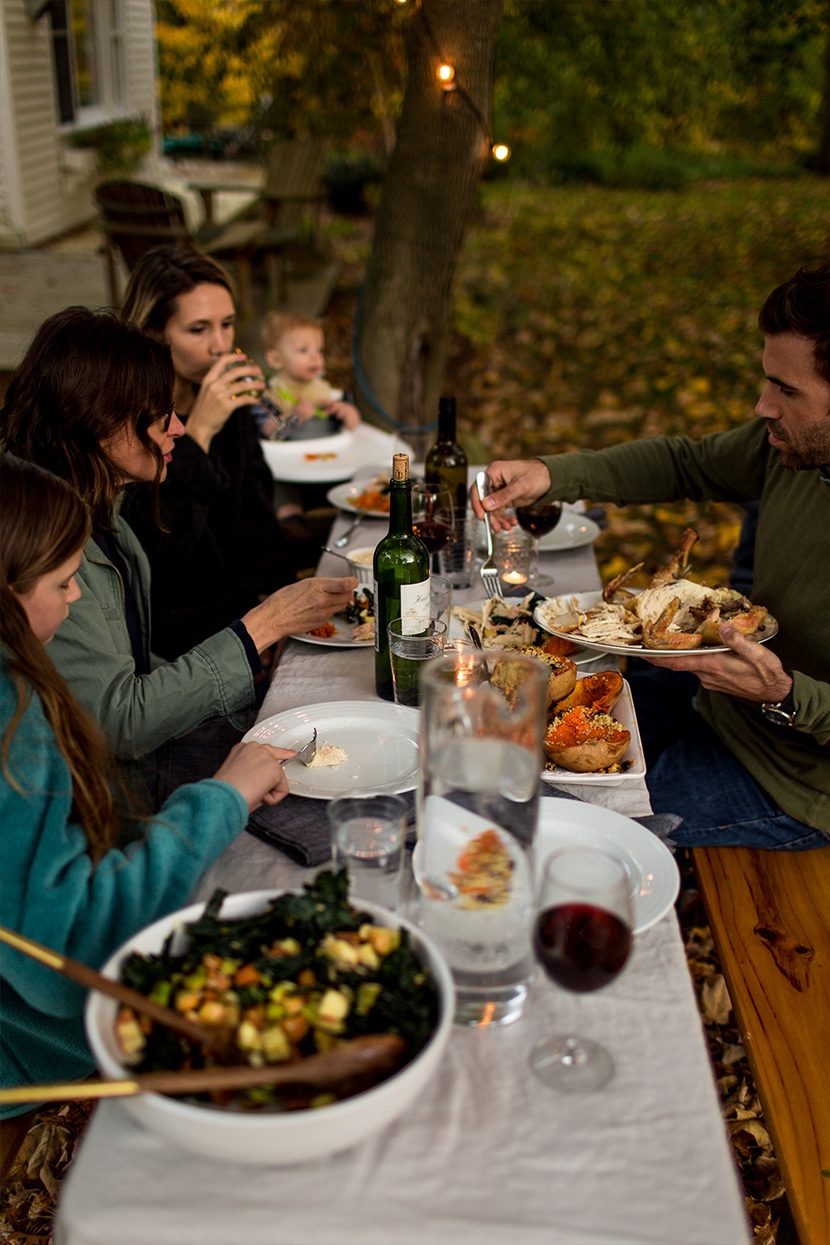 No matter your story or how the year has gone for you, there is so much to be thankful for and during this next week I hope you take the time to refocus with those you love and to find beauty wherever you can. I love the week of Thanksgiving because it offers us a time to ground ourselves, recenter, and slow down just enough to remember what we do have to be thankful for no matter the turbulence in life. It isn't easy there is no doubt, but it is what this time of year is meant for and I feel thankful simply for the fact we have time in life to do just that.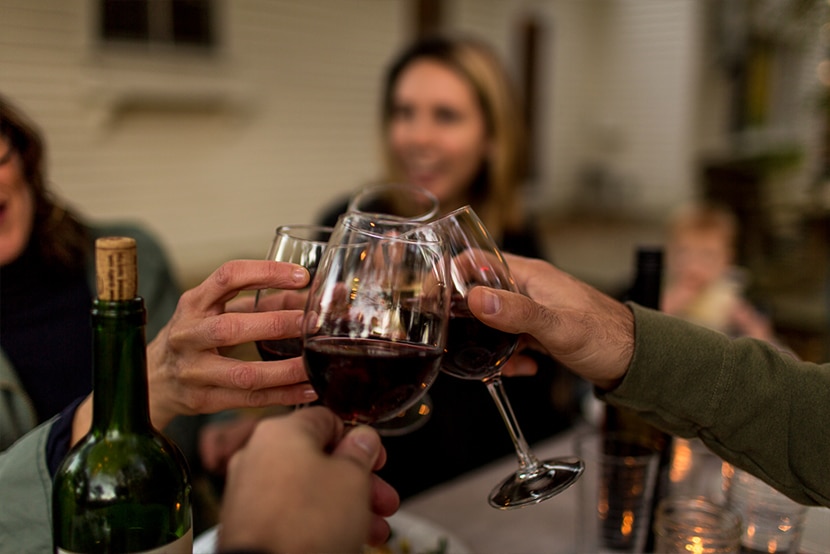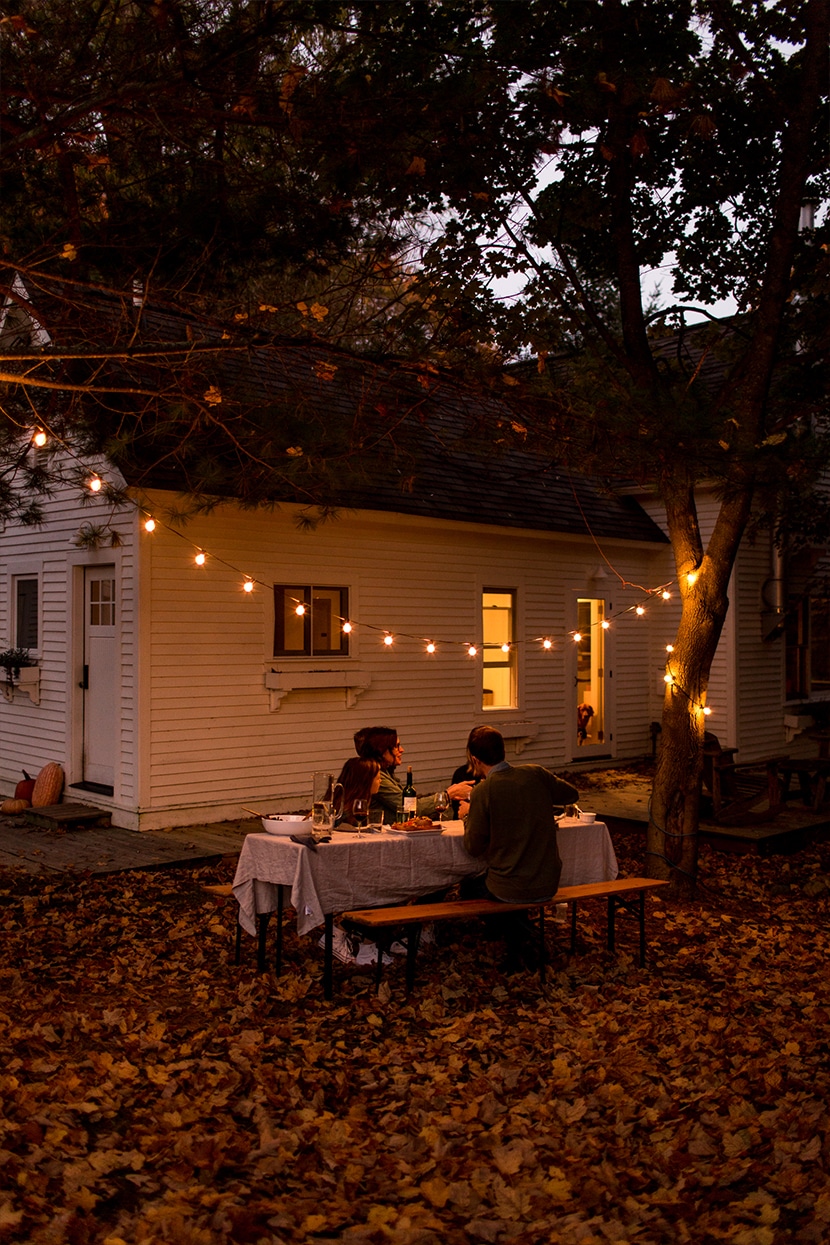 As our evening closed up at our dinner, we enjoyed some apple pie (yeah the one we shared yesterday was the one being enjoyed…you guessed right!). We enjoyed the last bits of the wine on the table, and we talked about how special the weather and colors of the fall had been. It was the perfect way to enter into the final bits of this precious season of harvesting, reaping what has been sown, and enjoying all the beauty we have around us.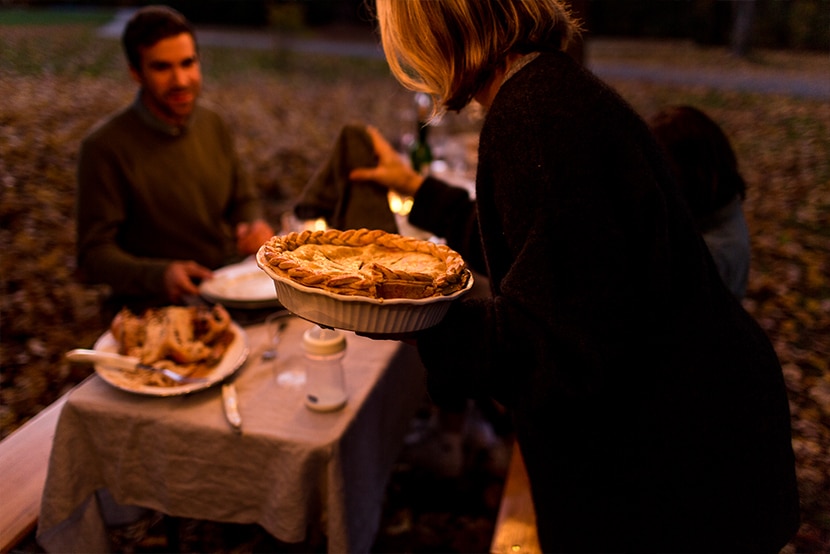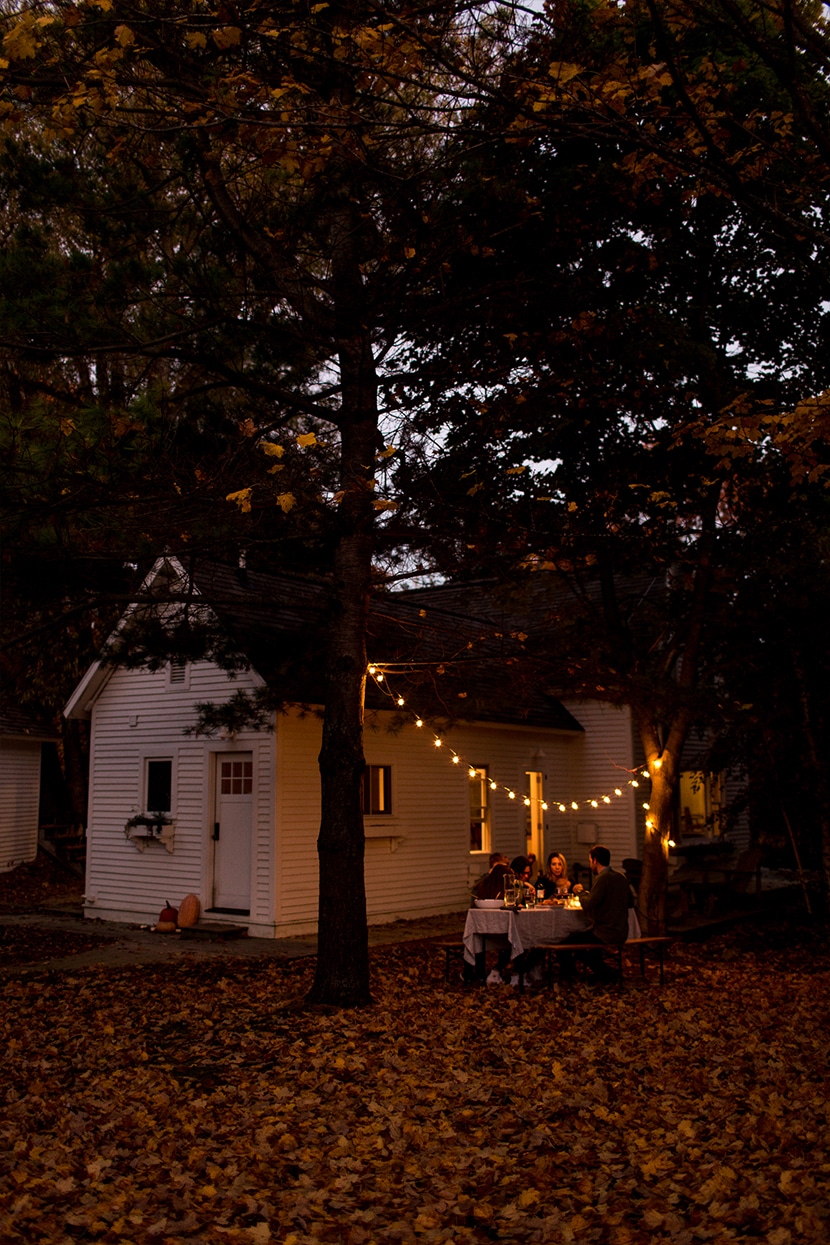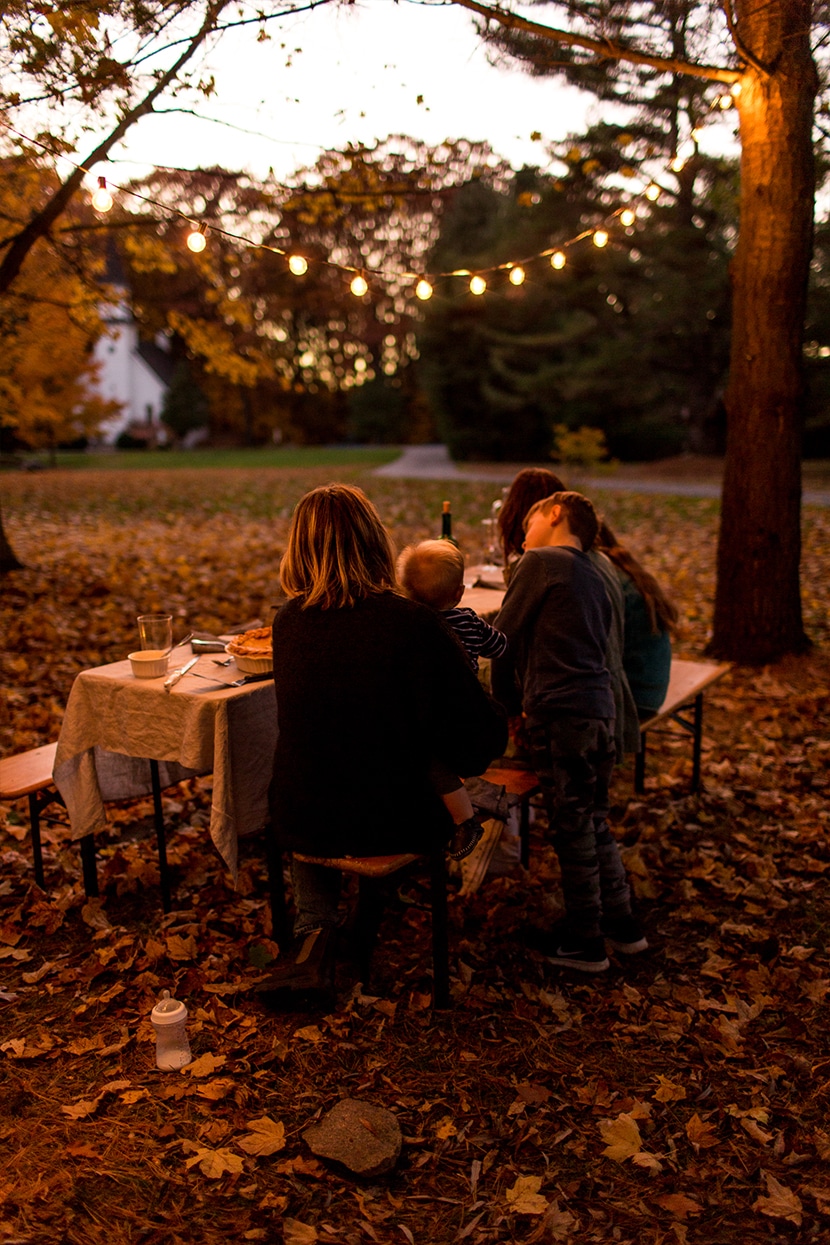 Whether you will be celebrating Thanksgiving or not I hope you can find the time to set aside space to gather around the table, close out the season you are in properly with the people you love. I hope you find time to be thankful and ground yourself in what you do have and feel contentment in that. This year no matter how my heart has grown, broken, and changed I feel so thankful for moments like this. These moments are much fewer and far between with a little one pulling us in different directions, but still beautiful and worthy of celebrating when they come together.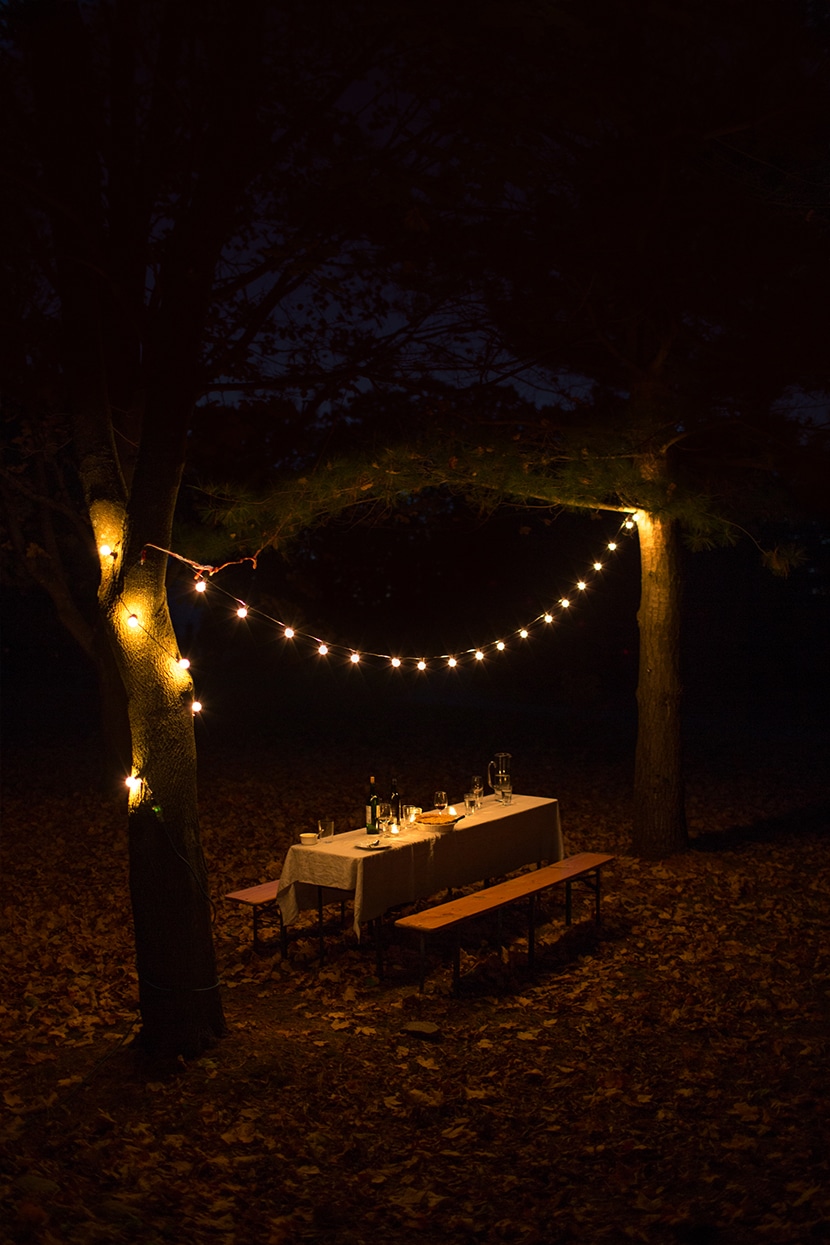 I hope you have a wonderful weekend. How do you plan to celebrate Thanksgiving this year? If you aren't are you planning a end of the season gathering? How do you make sure everyone feels welcomed? What beauty have you seen in your life this week?
Get the whole look from our table for your table with the links below.