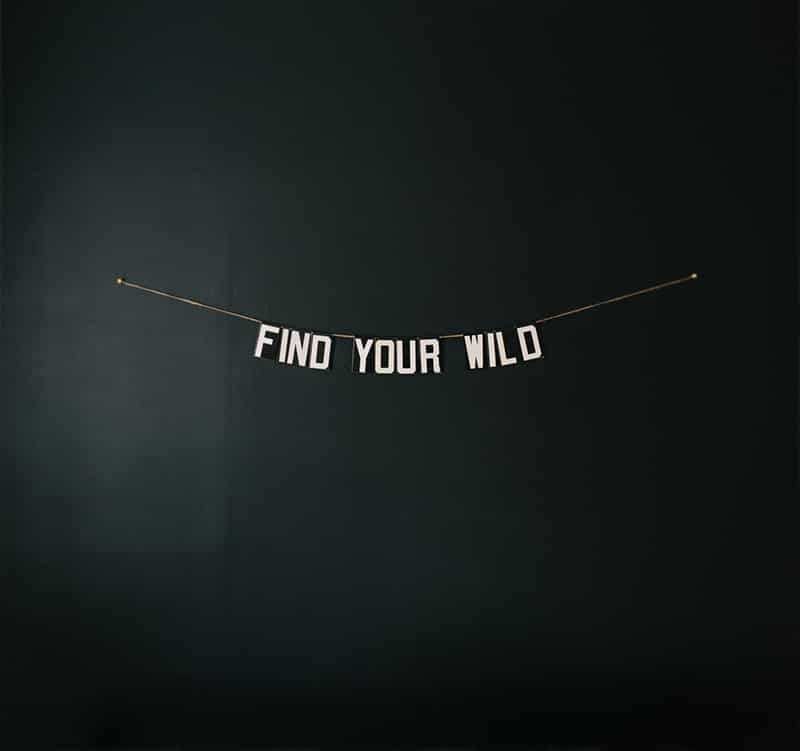 Life around these parts has been busy, fun, and full of deep breaths. In the last two months we have tried some new things in the studio, as you do in the new year. Most of these new things involve how we schedule and project manage branding projects, but we have been experimenting creatively as well. It is always a bit scary when you reset a process but it presents an opportunity to refine your process, find your limits, and ultimately make everything better. Even if it feels like double the work in the moment. At this point in our business we can usually sense when a shift is needed but it can be difficult charting the unknown. Sometimes Mike sees the needs before me and sometimes I see it before him. This is where the process of support, letting go of control, and allowing the other grace is important. There is a beautiful ebb and flow of grace and strength that we go through daily as a creative couple, that we have learned to embrace and love as part of our relationship.
Of the many things we are shifting up, the number of clients we take at a time and the length of time in which we build their brands are the focus right now. In the past two years we have floated between 6-8 clients at a time and have staffed up to 15 freelancers along with both Mike and I at full time. This was good for money in, but it was also really quick money out, and at the end of the day the profit gained wasn't worth the stress of meetings and management. So we decided this year we would shift that up. Instead of taking 6-8 clients at a time and having projects range from 6-10 months we would half that. So 2-3 clients at a time with 2-3 month timelines. What that does, is breaks our year into quarters. It also gives us four breaks in the year as well.
That was the plan, but to kick off this new strategy we got a little too agressive with our timelines and for the first time in Mike or I's careers we weren't able to meet our own deadlines. Which is stressful, even if we were the ones setting our deadlines. Maybe this sounds like a rookie mistake. But the thought was for good; do a couple months of intense work in order to take real time off for personal projects. The dream right? Yeah exactly. Not impossible either, but refining how the process works is where we are at, which is wonderful and difficult all at the same time, but isn't that business? These moments of refinement, as I kindly have dubbed them, are what keep us so intrigued and engaged in business ownership. There is an ever-changing system of refinement of process. Truthfully, if it was easy and clean I would be bored, no matter how much I lay in bed at night and think one day it all all just will be like clockwork. Clockwork is boring, these bumps, curves, and detours are what help us discover our best path of fulfillment in our work.
In many ways, Mike and I are still in those early honeymoon stages of business ownership as a couple. Though at times we forget that. Even though I have been here at TFE for over 5 years and owned a business on my own for 3 years prior to Mike jumping in, there is a whole new landscape when you add in your husband, wife, friend, brother, sister, neighbor, or cousin. I have learned things on my own without Mike, I have learned to allow Mike the space to learn them as well, and to know he needs these experiences as much as I do. He has done the same with me, as I learn to process my creative pursuits with a business mindset. It's a process, one that I love and am so glad to be doing with Mike.
So why all this on a Friday? I realized I have been pretty quiet about our work life lately, mostly out of being very busy more than anything. I wanted you to know that on top of the pretty pictures, Gap features, perfectly placed pillows and so on there is a lot of learning, growing, risk taking, self-reflection, and questioning what's next that happens daily especially on these weeks we find ourselves at our work limit prior to leaving on a two week trip. It's been so good. Even in this moment, learning something new about our business and what may not work for us, I noticed a calm undercurrent in our work and personal life I had previously not known and that makes me remember we are moving forward. That calm is something that has not existed previously. That's a good feeling to end a week with, right?
On another note, some house-keeping items around here.
1. TONIGHT if you are in Raleigh or the Triangle area, the roads are clear (YEAH!) and no snow is in the forecast, we are still holding our Lou & Grey event in North Hills from 7-9 PM. The first 30 people to attend will be able to plant and choose a succulent of their choice to help them get in the mood for Spring. If you want all the info see the Facebook event page. I would love to meet all of you and say hi, so please come say hi to me if you are in the area.
2. We are sending out our first ever Newsletter this next week so if you are not on the list you may want to join. I am excited to start this process and begin to use this space to create more original content and exclusive connections to TFE through this platform, so I hope you can begin this journey along with me as well.
3. We are officially in process of building out our studio space. Remember me sharing when we purchased our home one of the things we were most excited about was the availability of an outbuilding to become our studio space for Wild Measure and The Fresh Exchange, well we are planning to be completing construction by the end of April if all stays on track. It is scary to be doing something so big and new to us especially after 5+ years of working completely out of a spare bedroom in our home. It feels so real when it is in architectural drawings. It's no longer just a cute pinterest board anymore.
4. Finally, I have one question for you, if you could ask us one question about business ownership as a creative couple what would it be? SERIOUSLY!? Anything goes. Working on something new and need some thoughts from you! Please!! Thank you 🙂
Hope all of you have a wonderful weekend. Appreciate all your support each day. It means the world.
Image from // Our Guest Room – Banner is from Oh Albatross