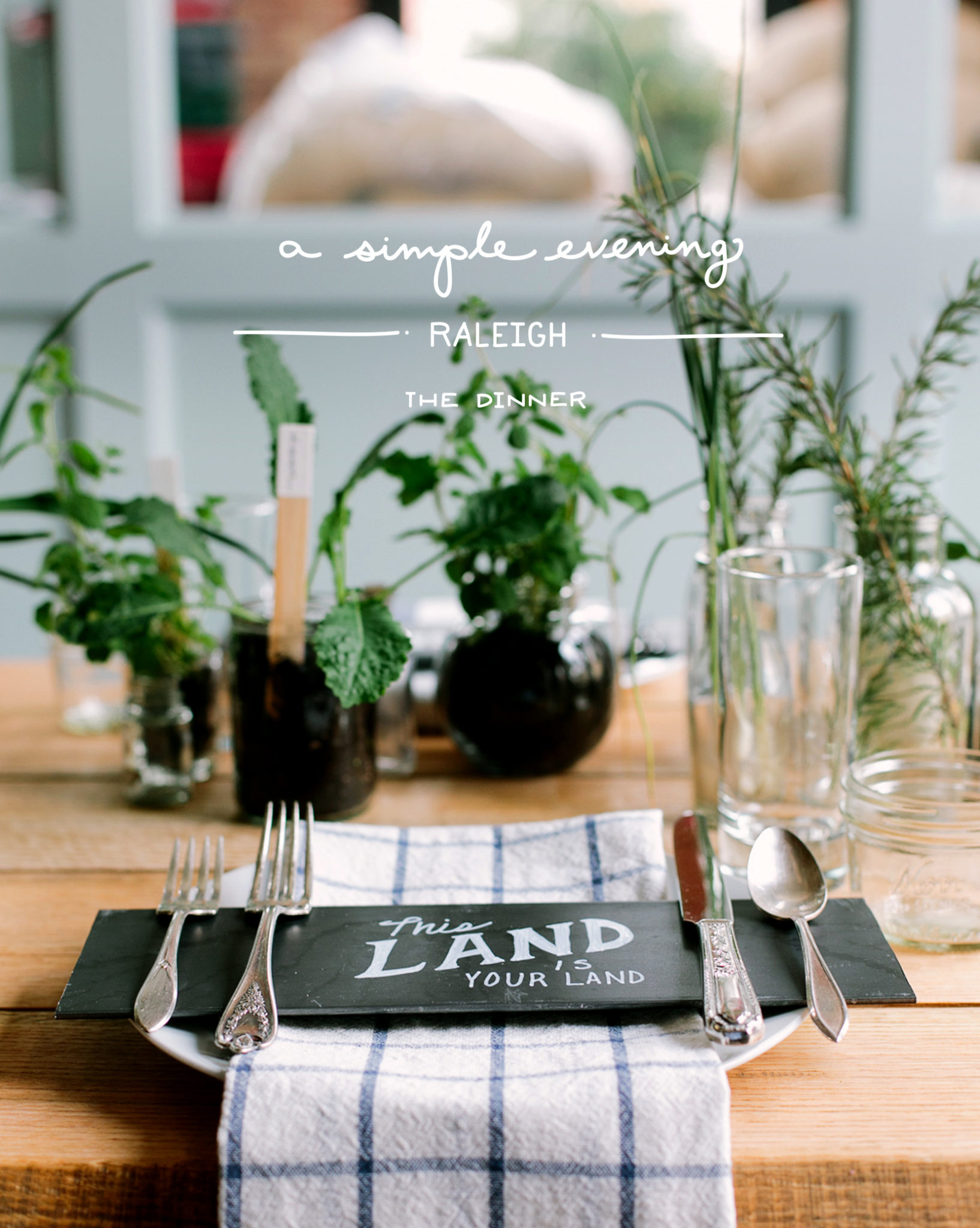 I am so excited to finally share the last post of the The Simple Evening we did in Raleigh this Spring. This dinner is so gorgeous and I have been just itching to share the final video and everything. You have to put up with my stupid White Whale induced dance moves, k?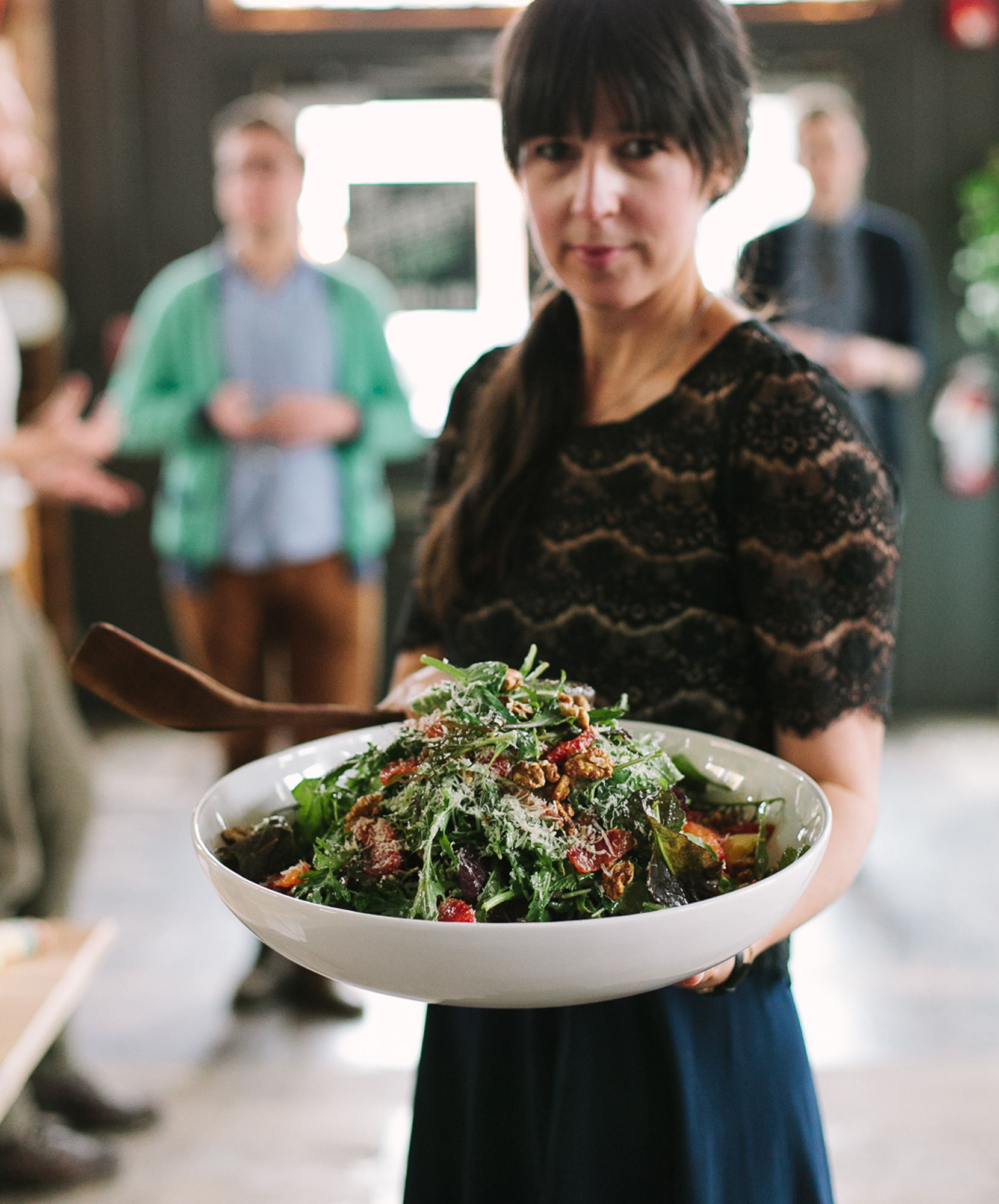 After watching Chef Jake Wolf of Capital Club 16 throw down his mad kitchen skills we were all so excited to see the food and eat it as well. Shannon and Jake attended the dinner and the food they presented was absolute perfection. It was comfort food with the perfect edge of farm to table goodness.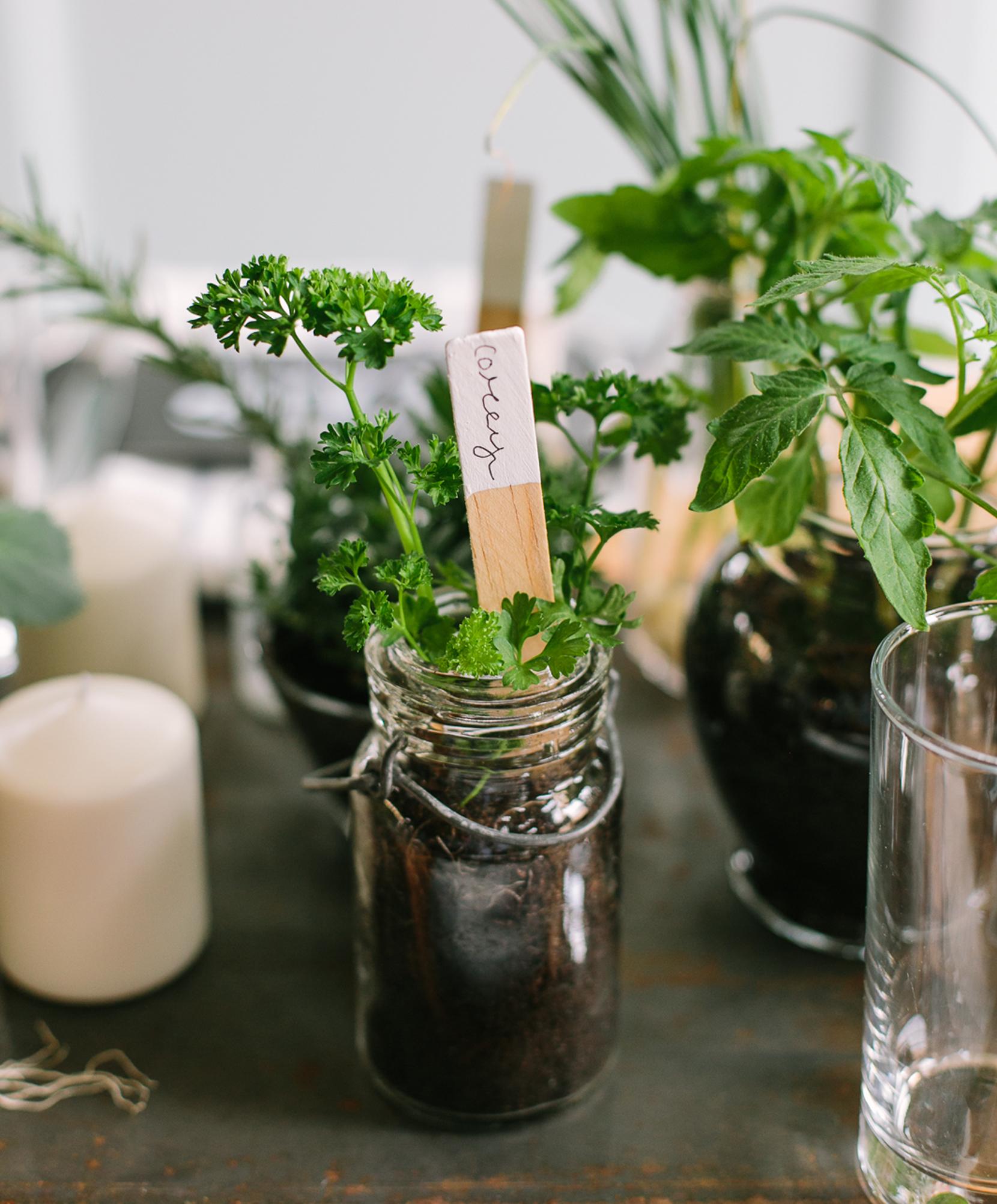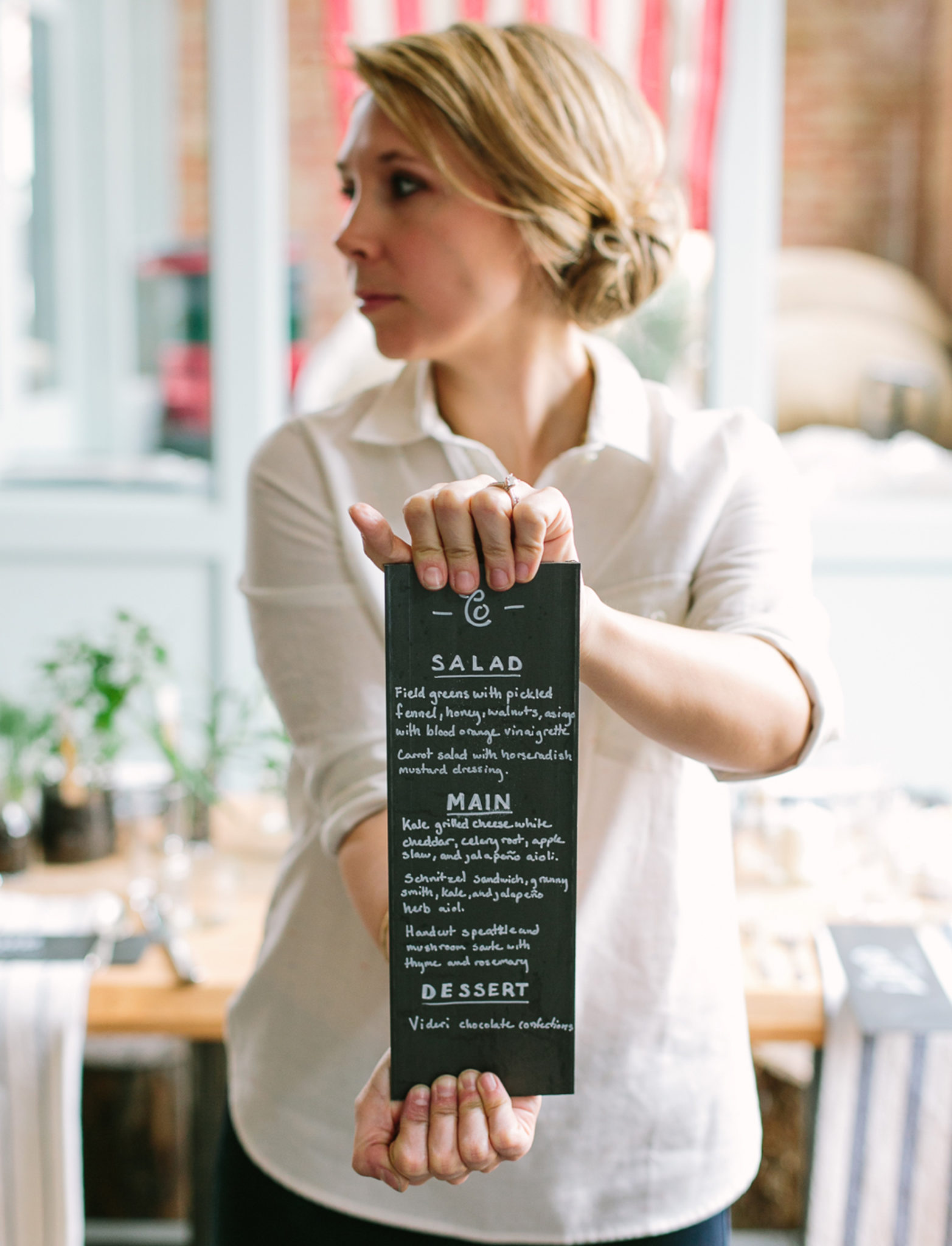 Having the table set with all the hand lettered menues and place cards felt amazing. After all the work we had done it was so good to see these pieces pull together Jenn's gorgeous design of the table scape.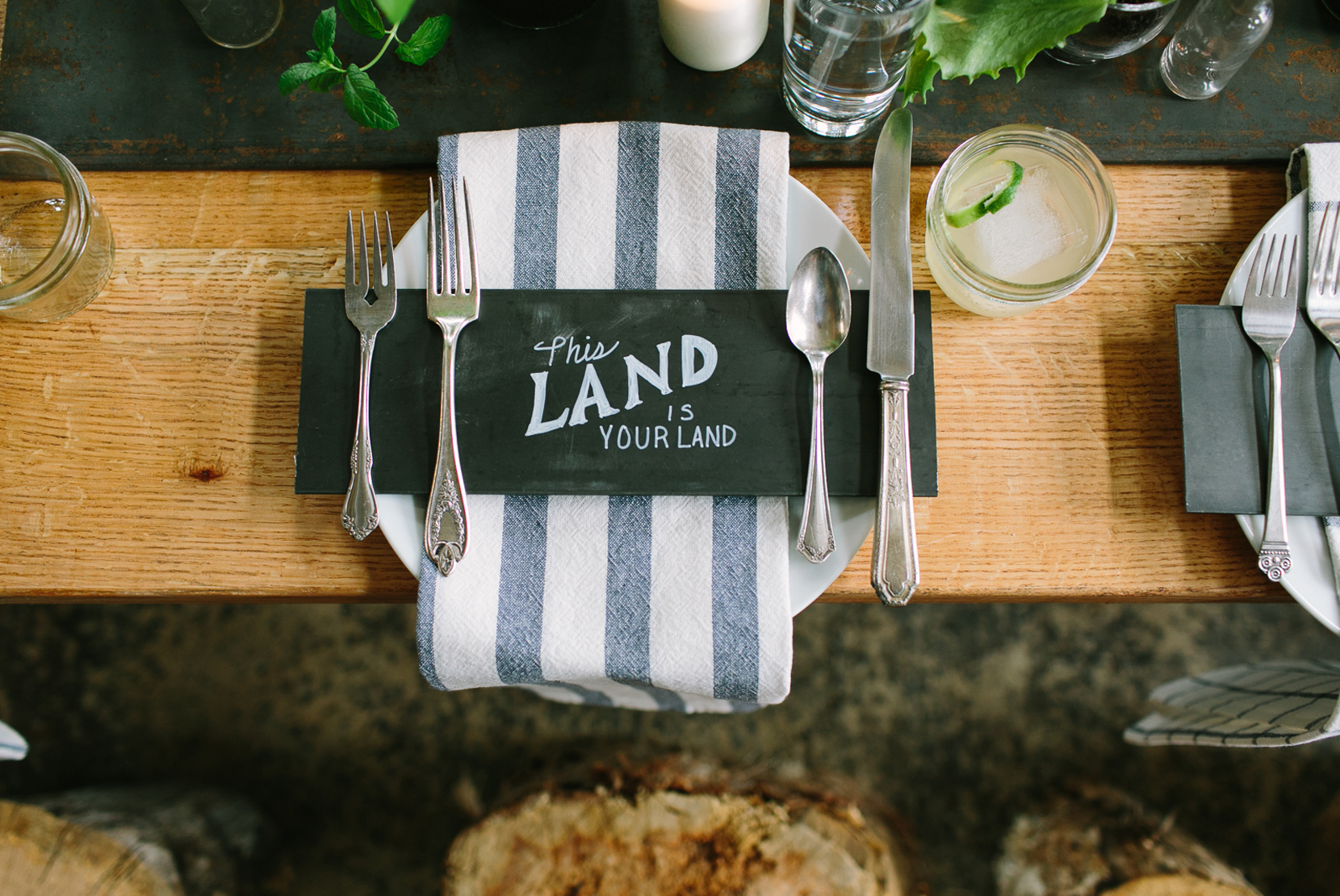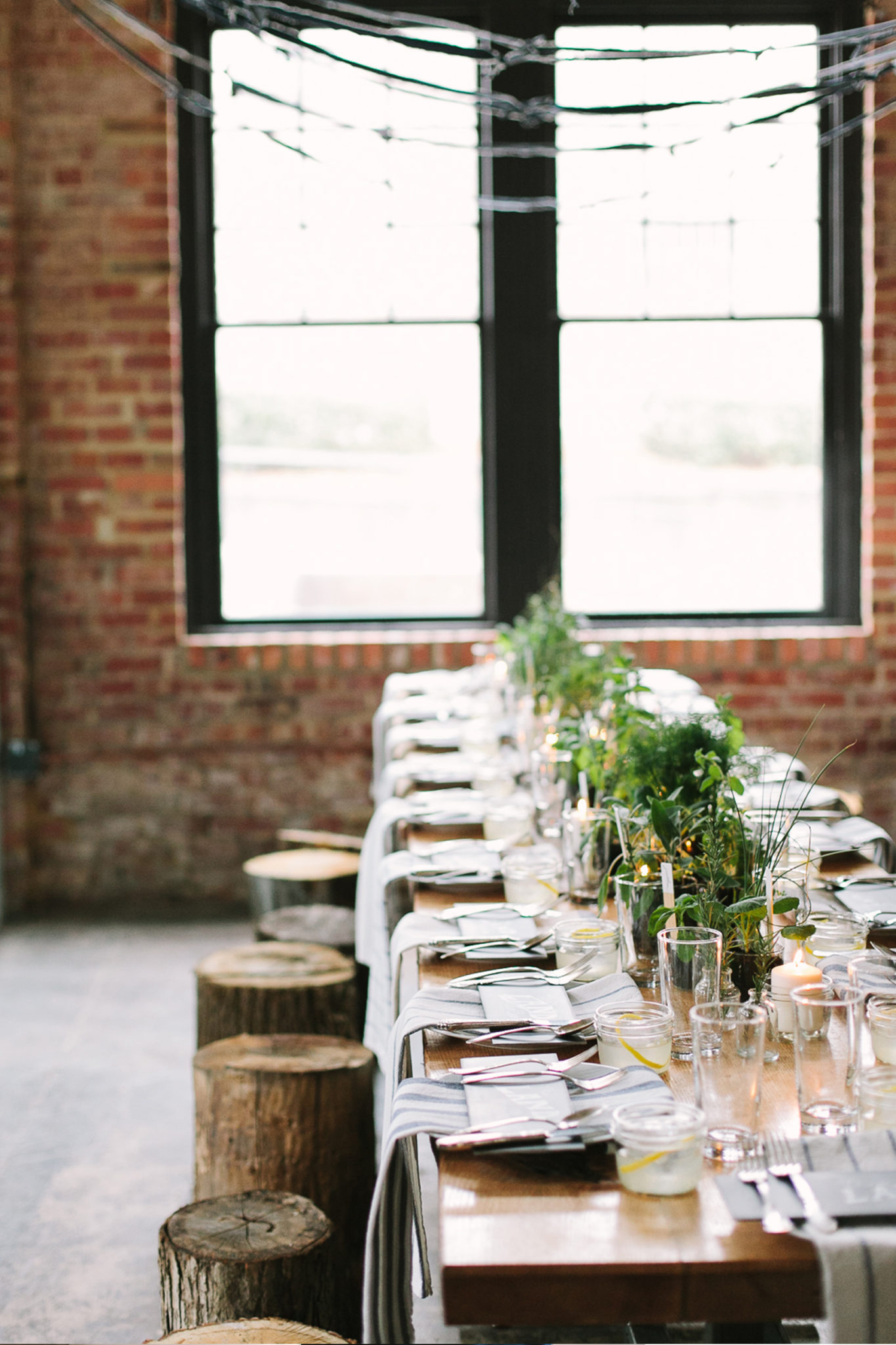 Right before we served up dinner Corey and Dave of White Whale mixed everyone a Your Older Brother to have with the dinner. We placed them just as you would a glass of wine. To be honest I think we were all a little iffy about having a cocktail with Jake's food, but I have to tell you that lemony goodness pairs perfectly with a good meal.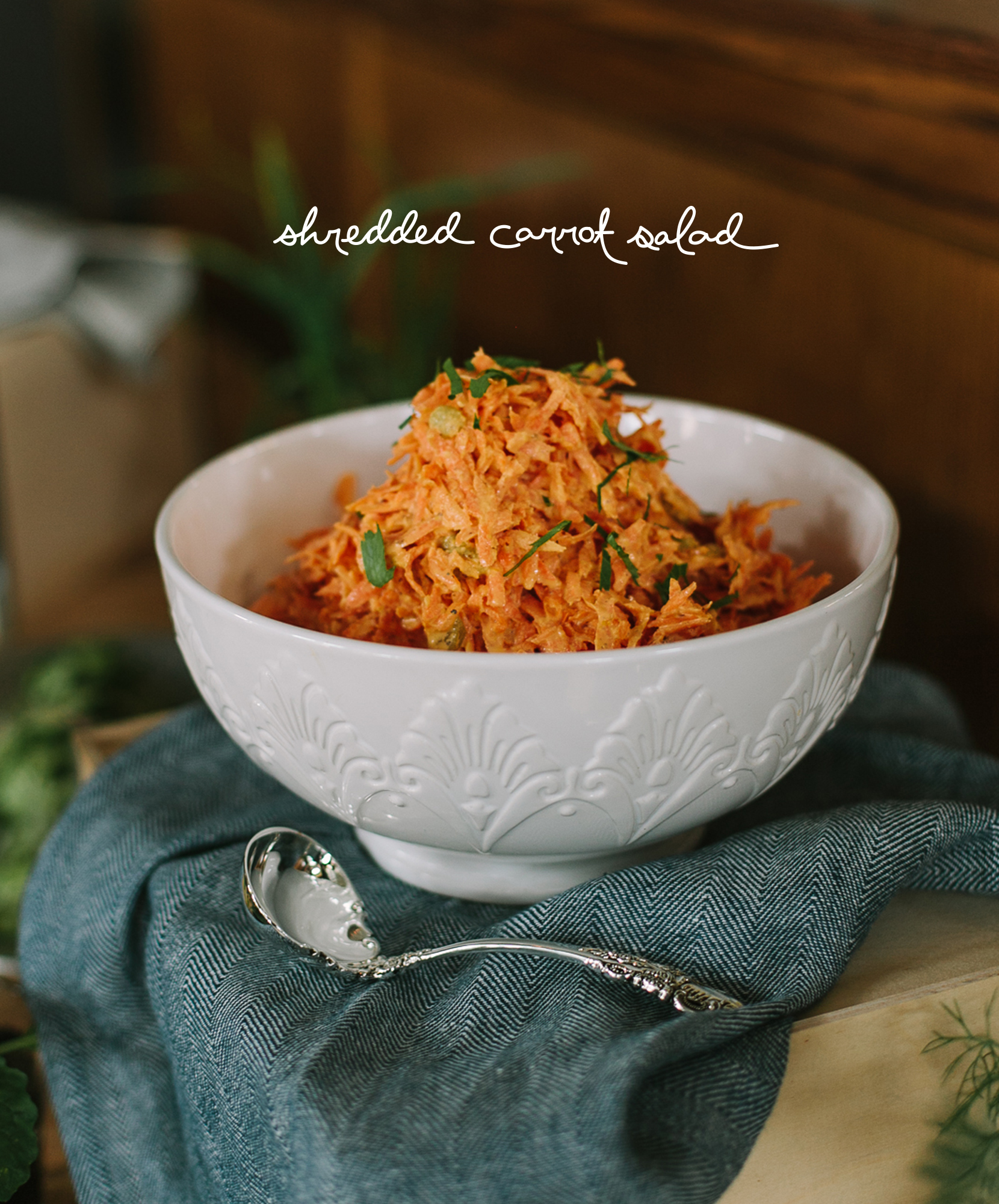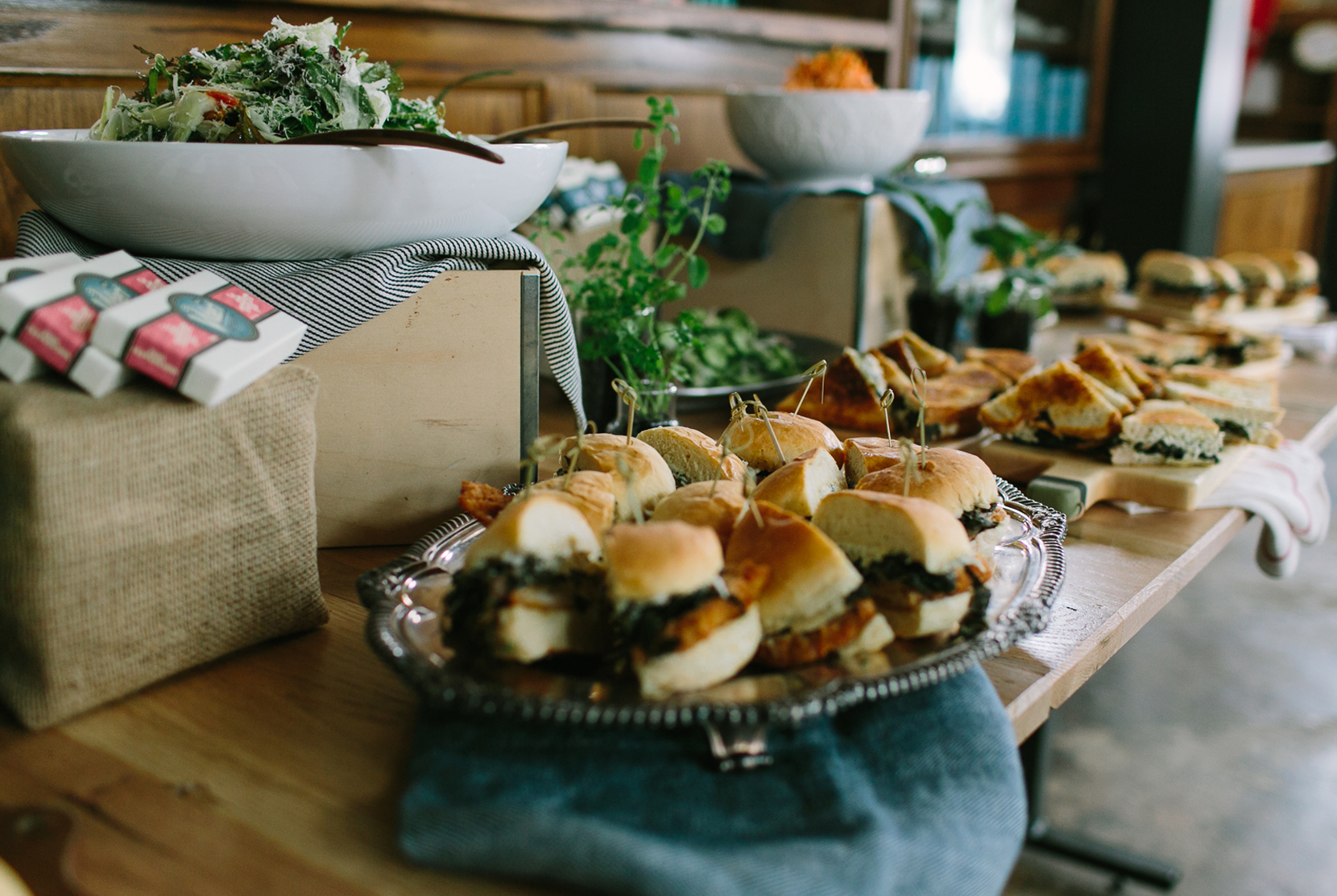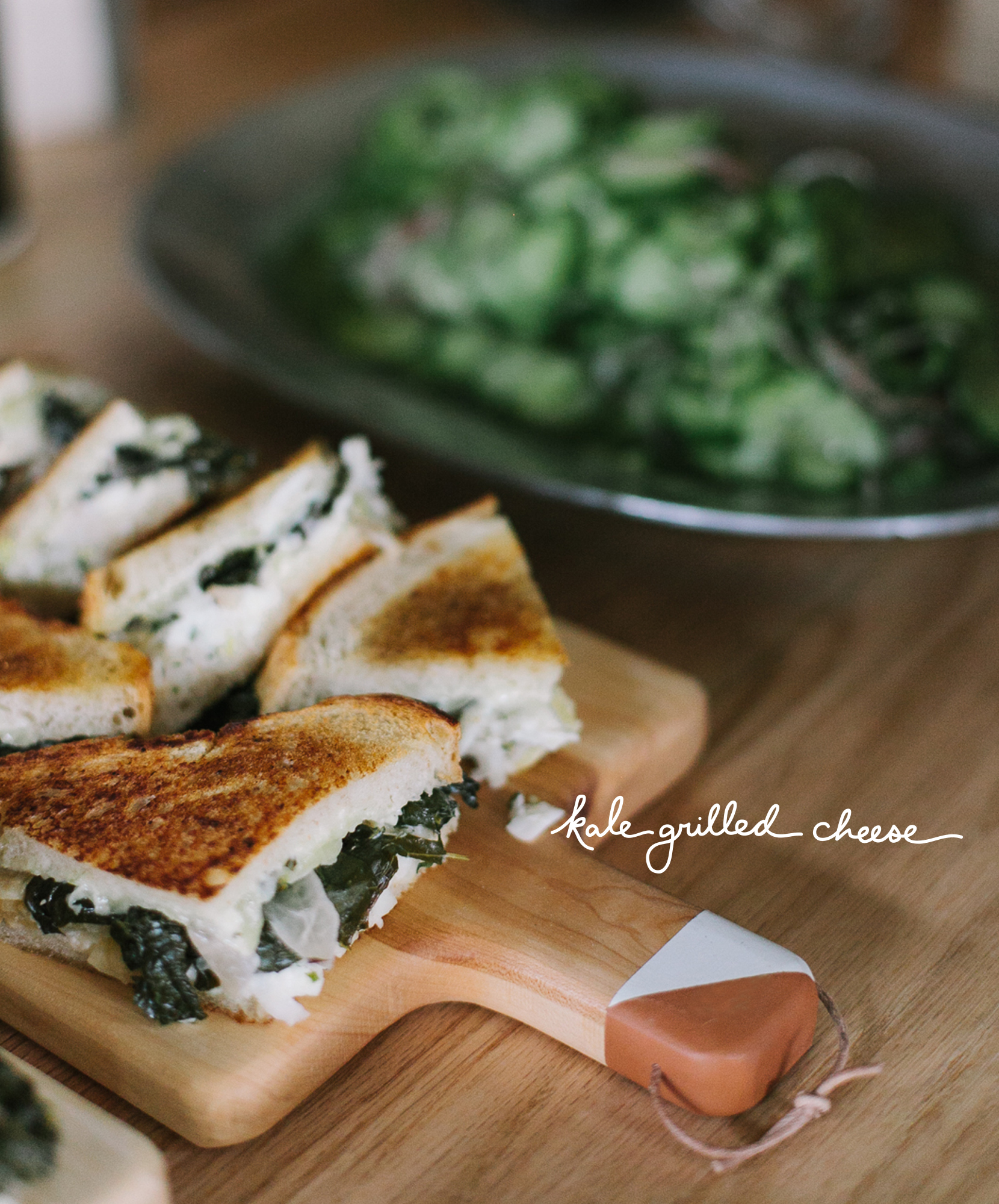 Our good friend Matt, allowed us to bring a variety of his boards for us to use for styling the table. It was the perfect accent and pairing of colors for the table. All hand made these pieces are the perfect alternative to a normal serving platter or just a really good way to mix up the table when serving food to friends!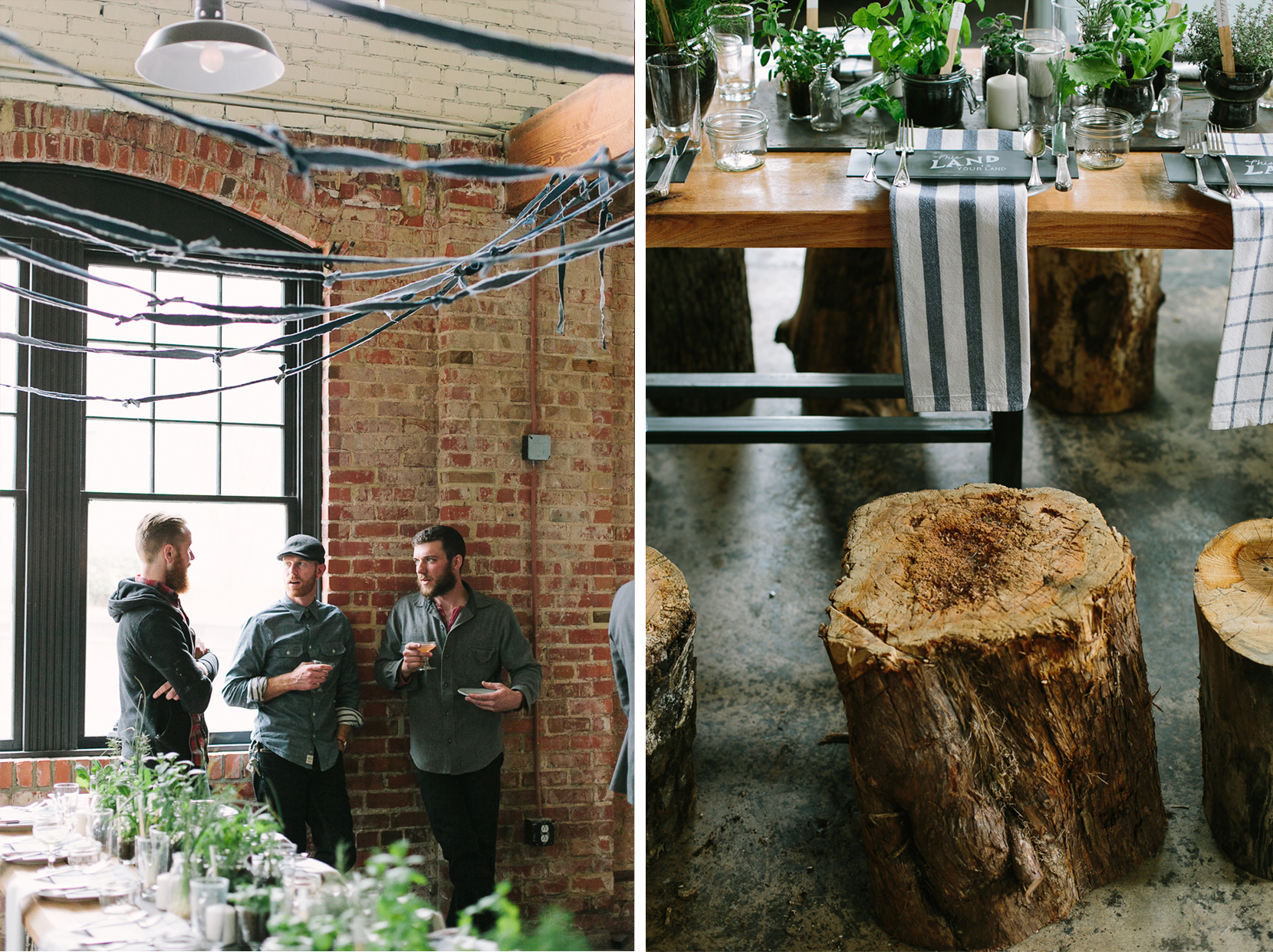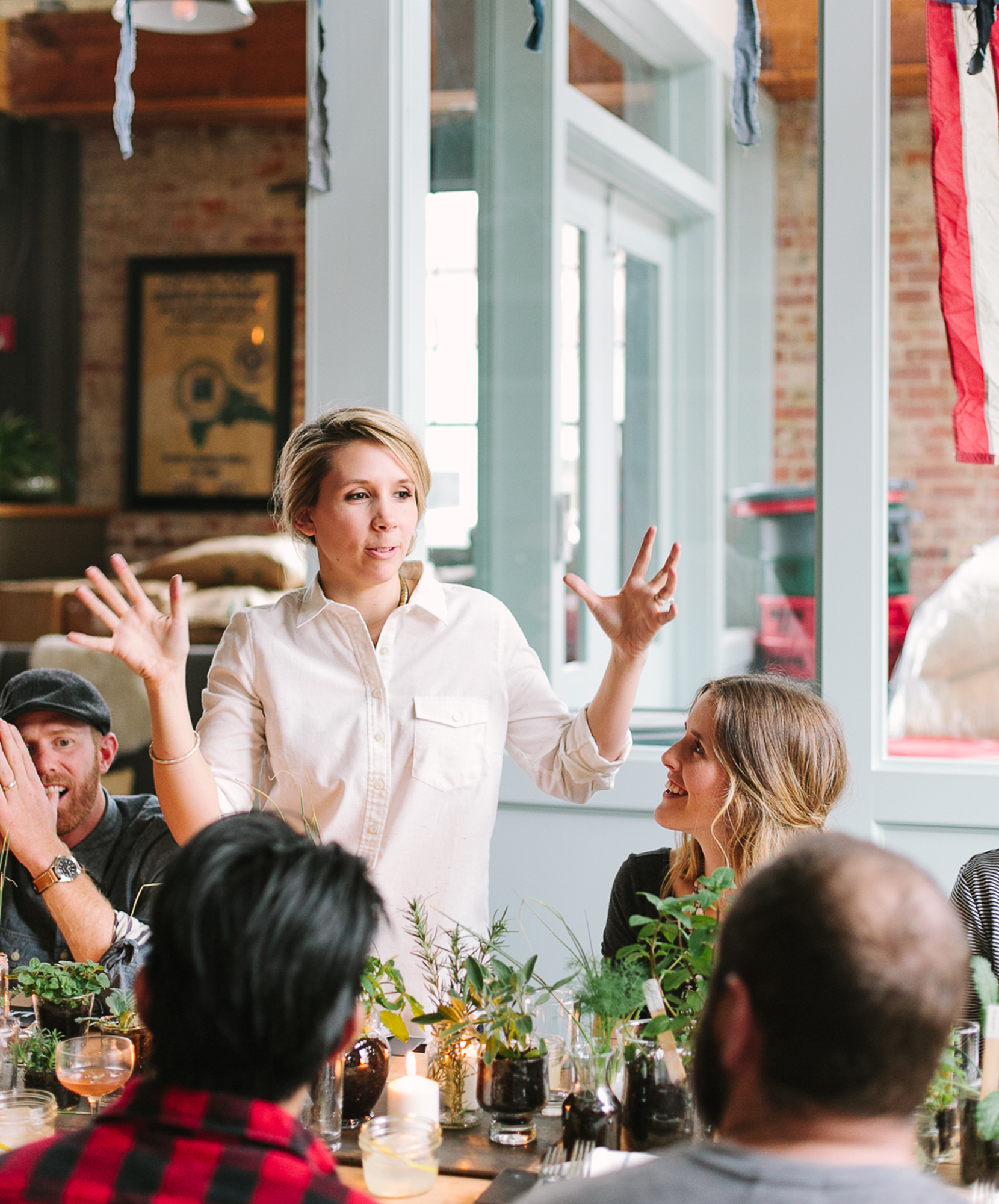 At every dinner I love being able to thank everyone for their amazing work in making the dinner come together and this time it felt truly amazing. Many of the people around the table were new friends and so it was amazing to feel the love and hospitality of them coming together around all of us to create this night as a big team. It was beautiful and truly the love that the south only gives.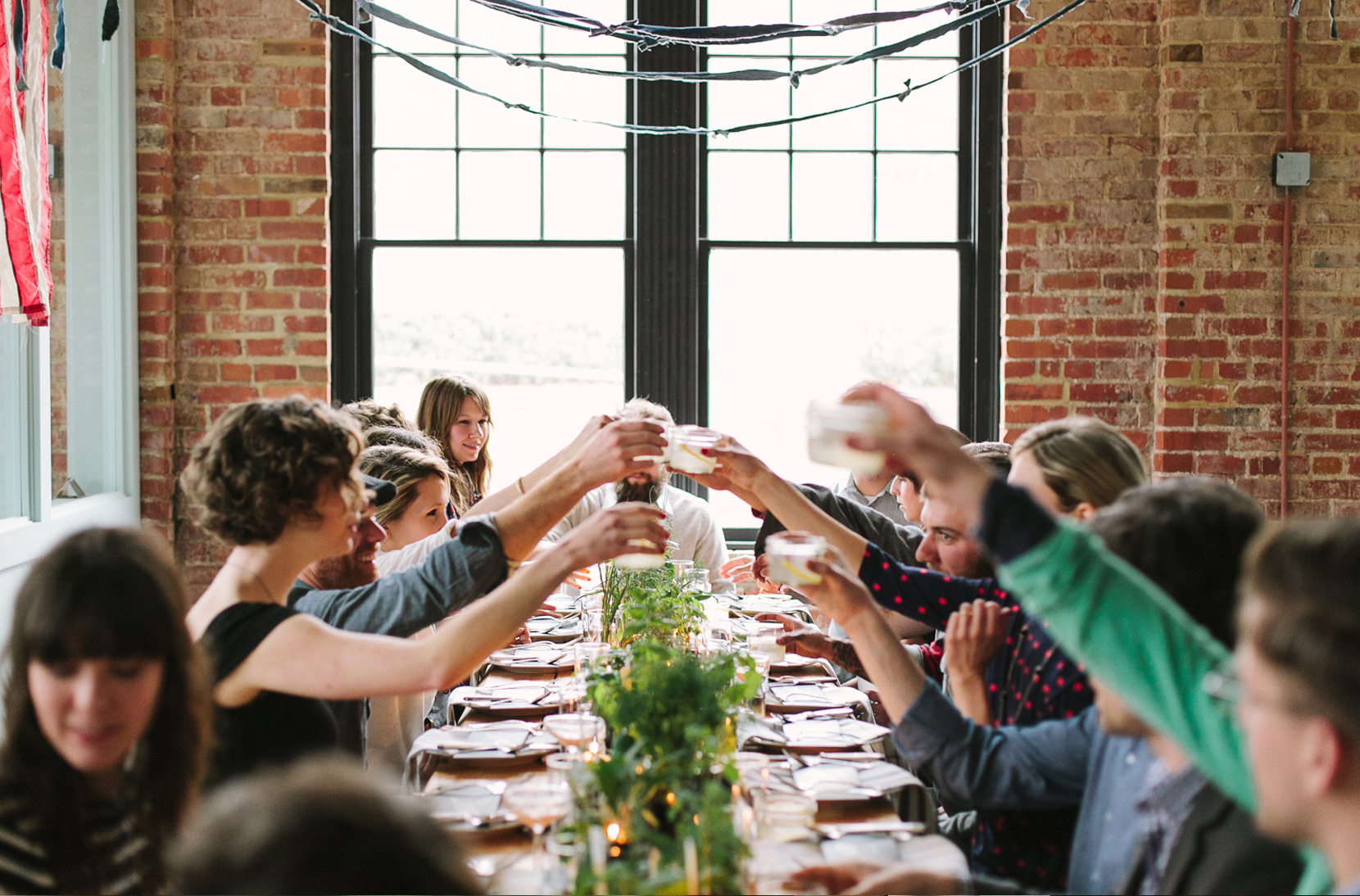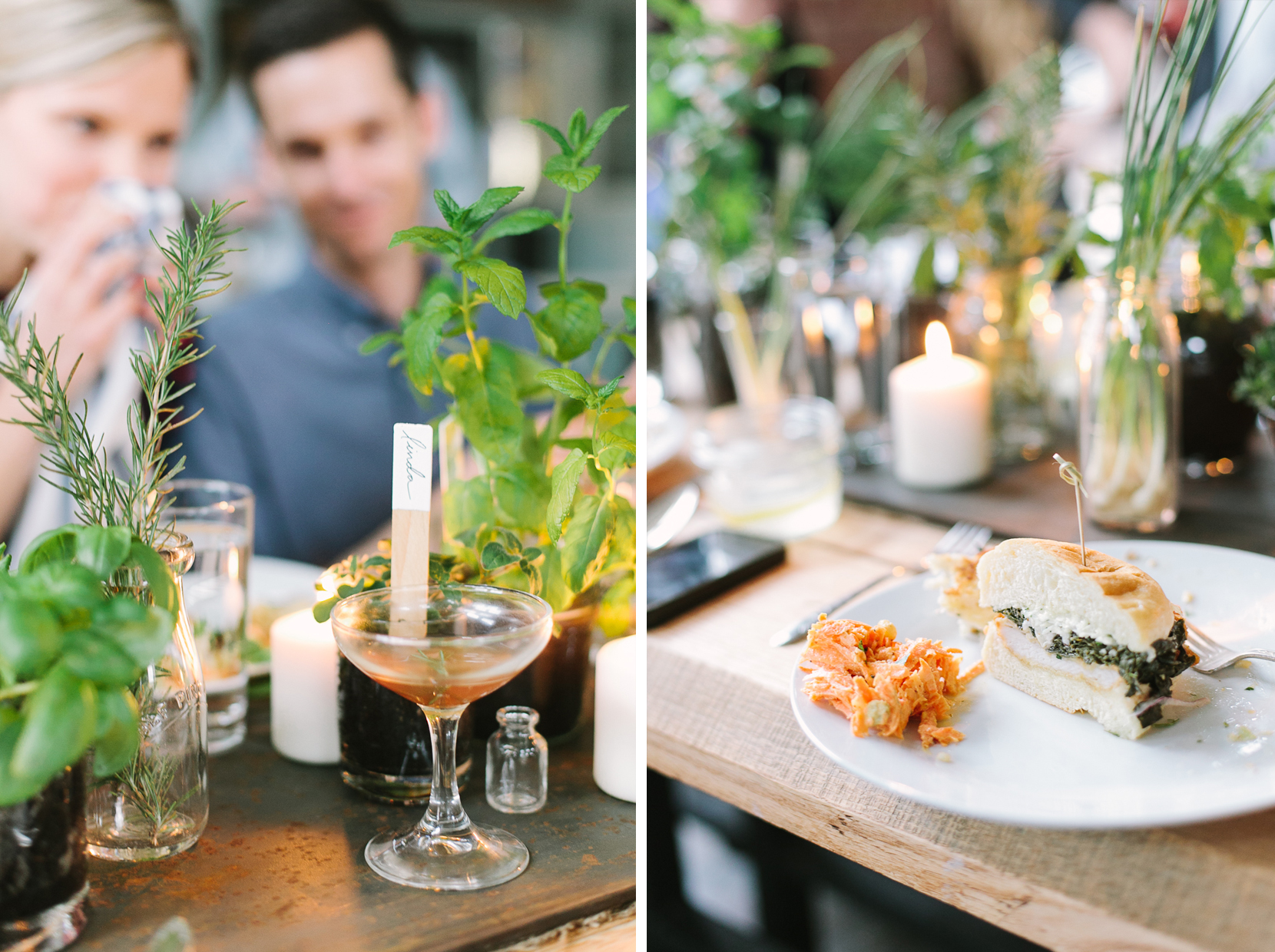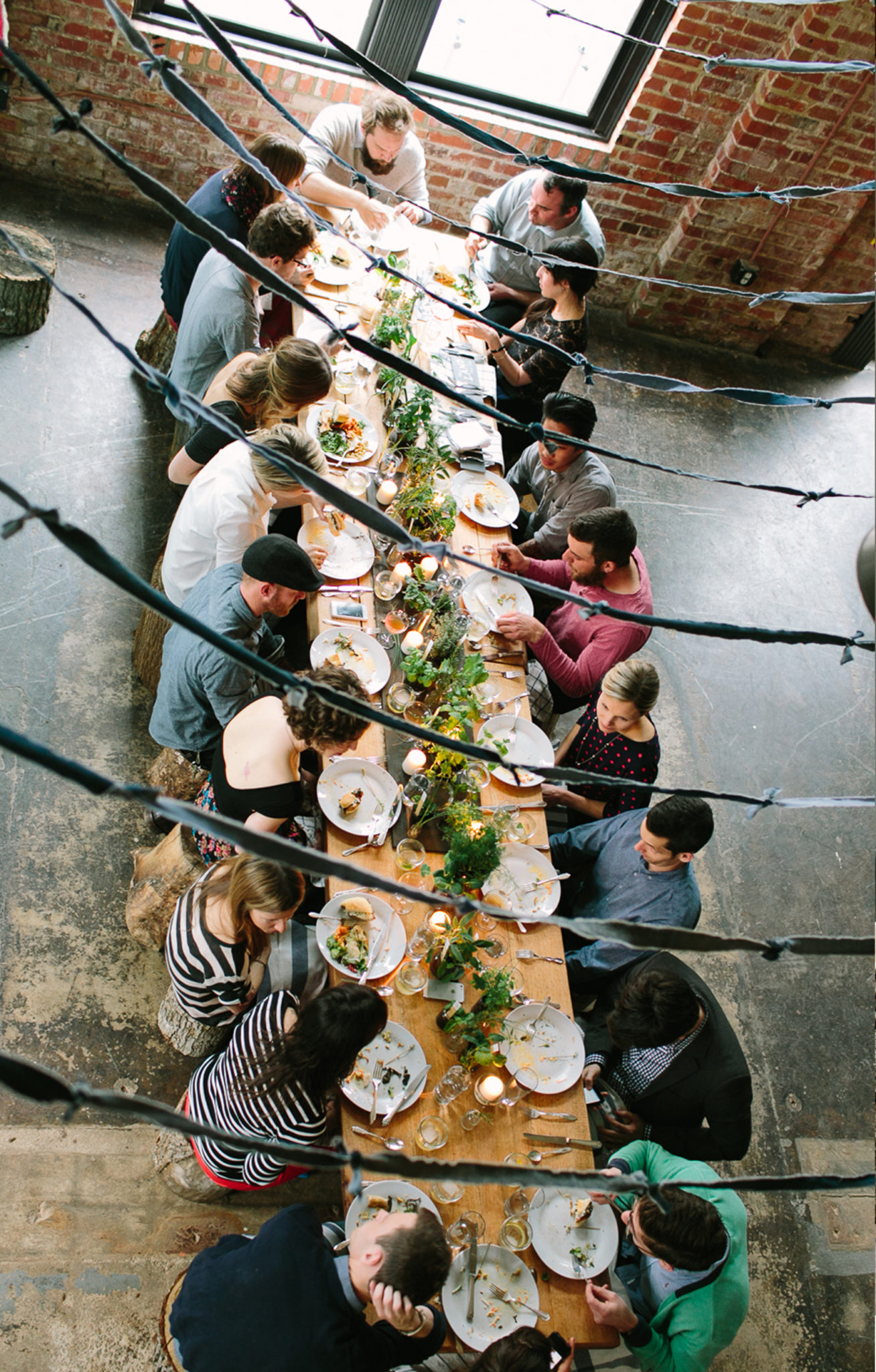 Throughout the dinner we had a DJ Masokix mixing for us. Later after enjoying the amazing tray of Videri chocolates (if you have not had this chocolate change that stat! Remember this post? Yeah go get ya some!) we danced the rest of the evening away.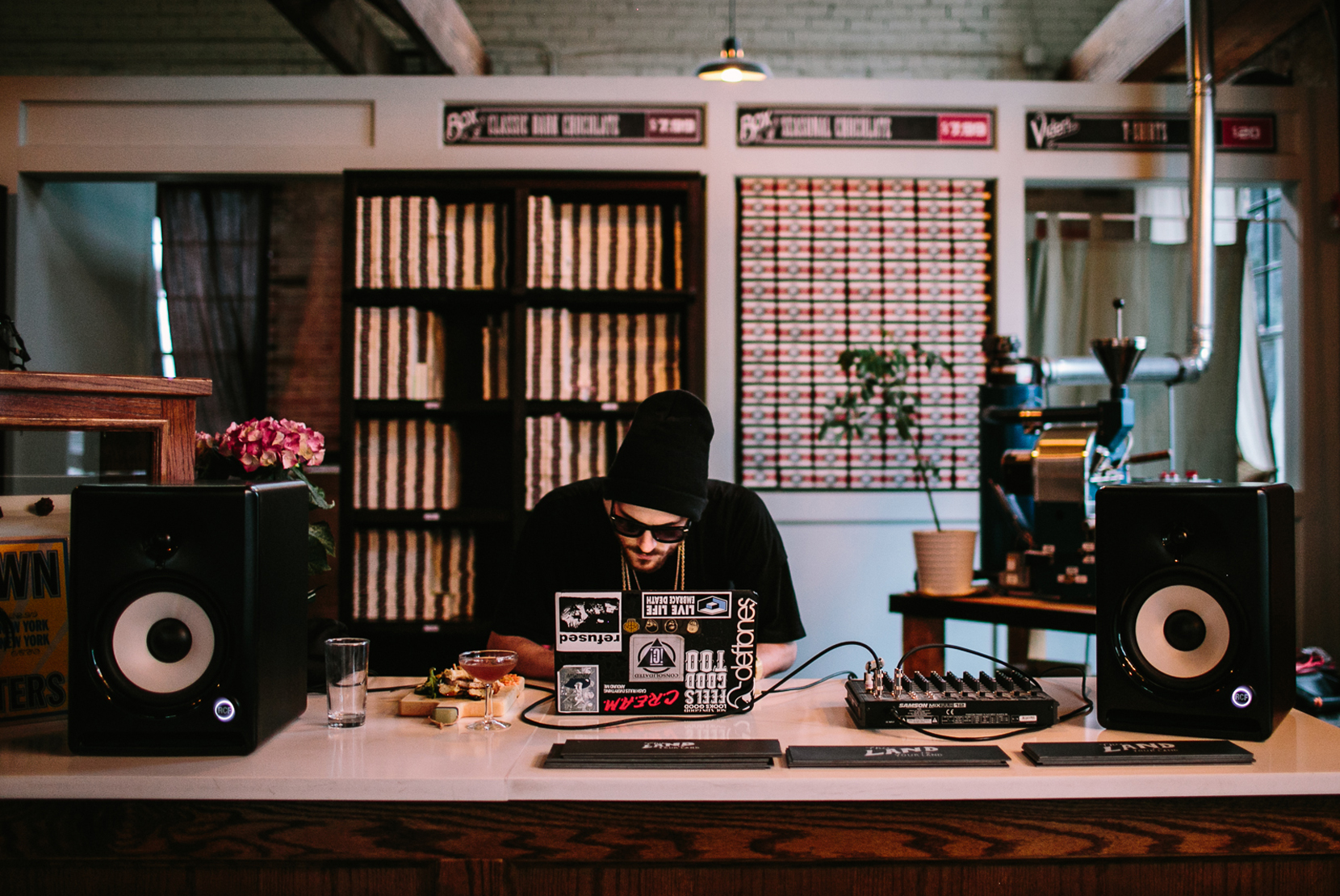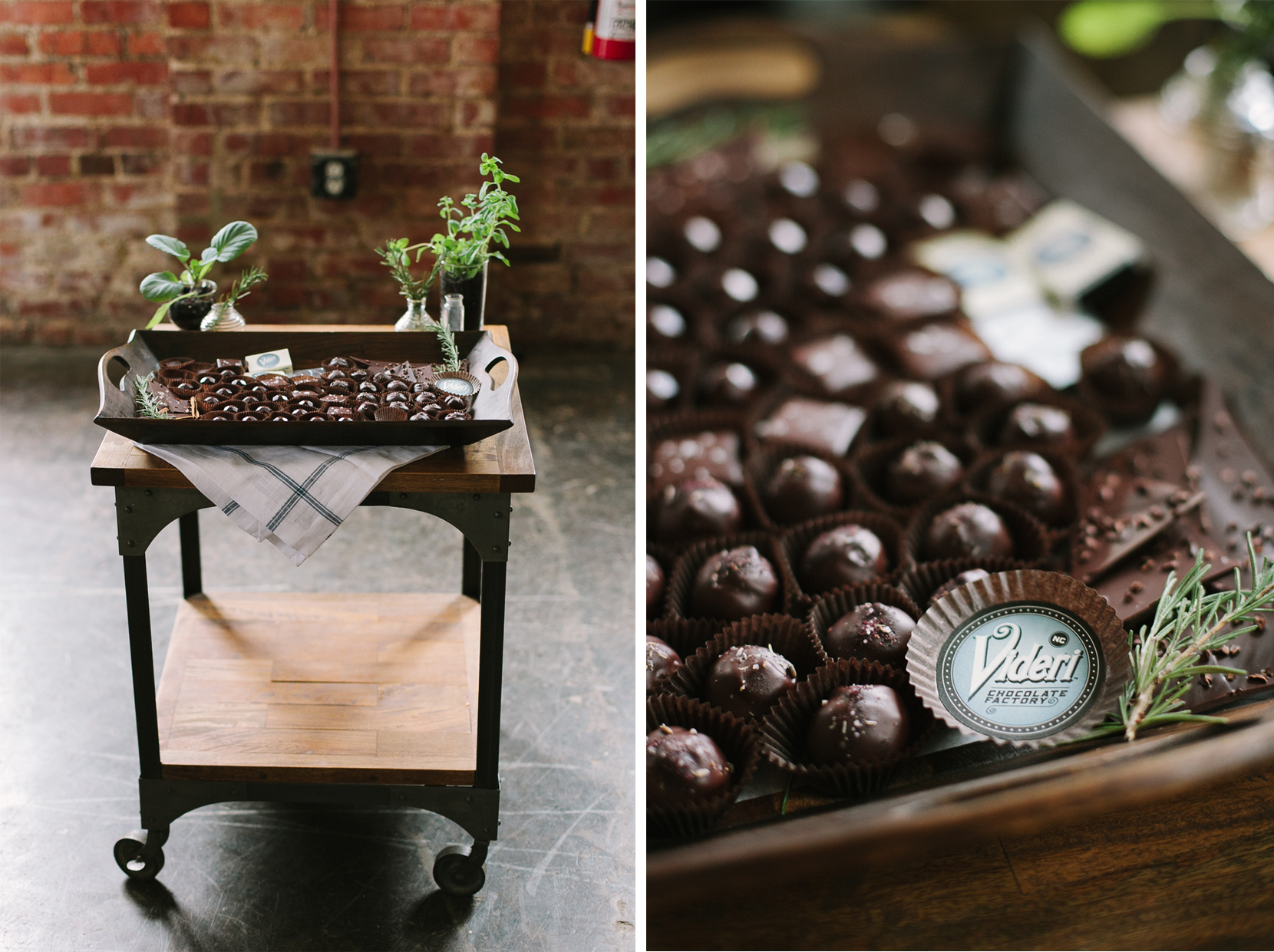 It was an amazing evening that none of us will soon forget and it was an amazing honor to work with this talented team. To all gather around the table and enjoy a meal full of all of our talents was priceless. Dreaming of making it happen again! Don't miss the video full of dancing, drink making magic, and food goodness!
If you missed the other posts check them out below:
Commonplace Farm Tour
Cooking with Chef Jake Wolf of Capital Club 16
Sourcing with Jenn Elliott Blake
Styling all the pieces
The Setup for the Dinner
Cocktails with White Whale
Thank you to everyone for making this come together:
Styling: Jenn Elliott Blake
Styling Assistant: Jonathan Grant
Video and Photo: Mike Gilger
Cocktails: White Whale
Coordination Assistance: Corey Mason
Location and Dessert: Videri Chocolate
Dinner and Appetizers: Capital Club 16
Tables: Arrowhead Collective
Serving Boards: Milled Co. 
Music: DJ Masokix
Writer and Journalist for Anthology post: Anna Watson Carl