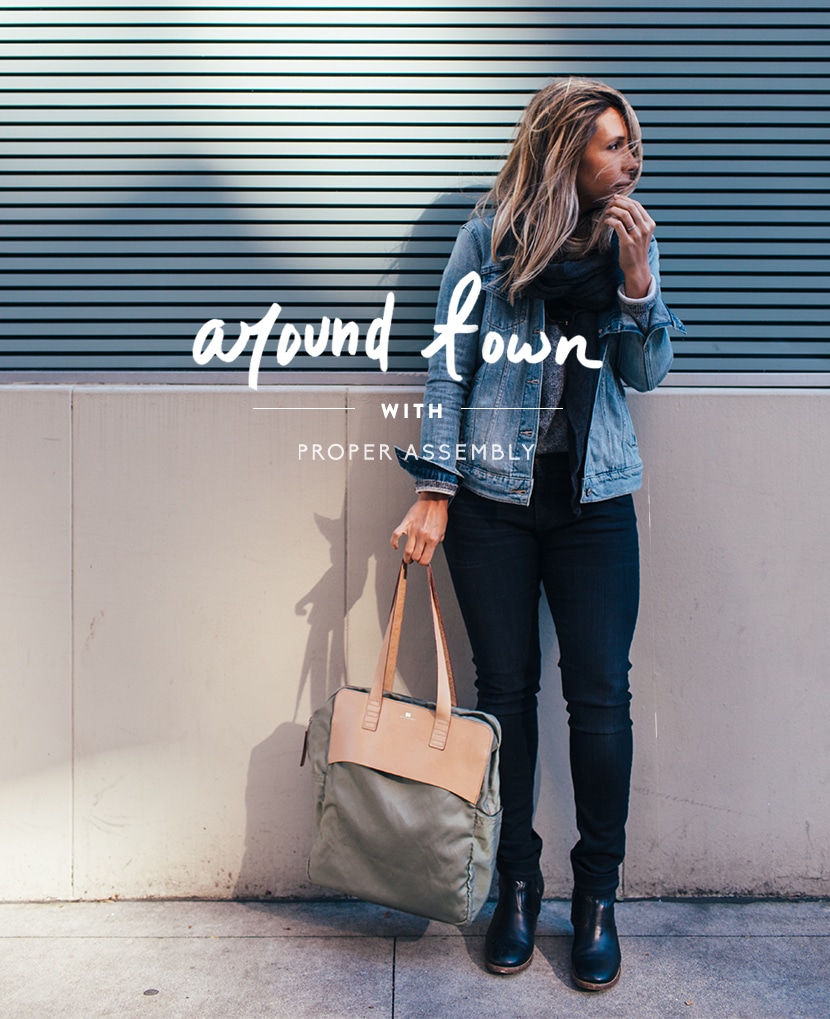 Moving to a new city has been an adventure. We feel lucky to have moved to a place where we had established relationships to build upon, but it still has been an adventure for me to learn how to live in a city after so many years in the woods. At times I miss the stillness and remote life of living outside of a city. I grew up in small towns and the country, so it naturally feels more comfortable far away from traffic and the hustle of downtown life, but I have slowly grown to love how accessible anything and everything is in a city. Though Raleigh is by no means a large city, it is rapidly growing and has more sky scrapers than any city I have ever called home. The thing I love most is the ever-changing downtown. Even in the year we have been here, we have seen old storefronts turn into unique coffee shops that still maintain the architectural details. We have seen a city energize around making a name for itself. So, when Proper Assembly asked me to tote my favorite bag of theirs around my city and share some of my favorite places, I was extremely excited!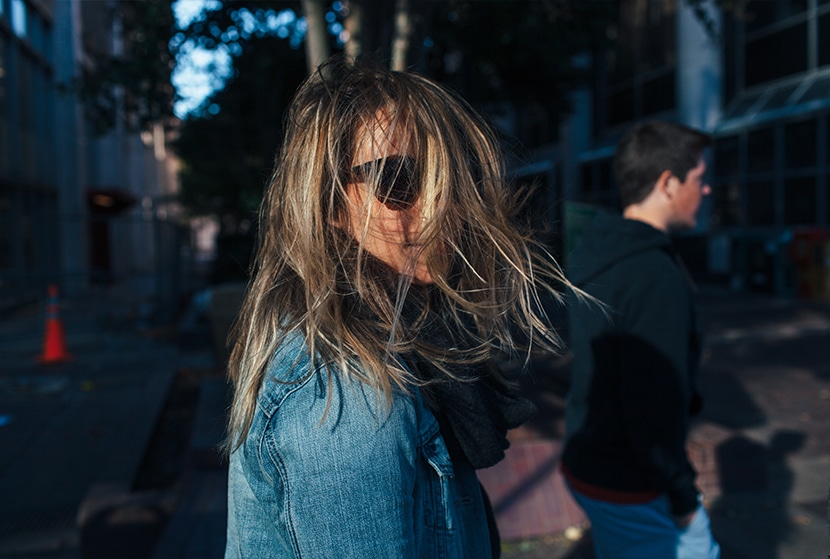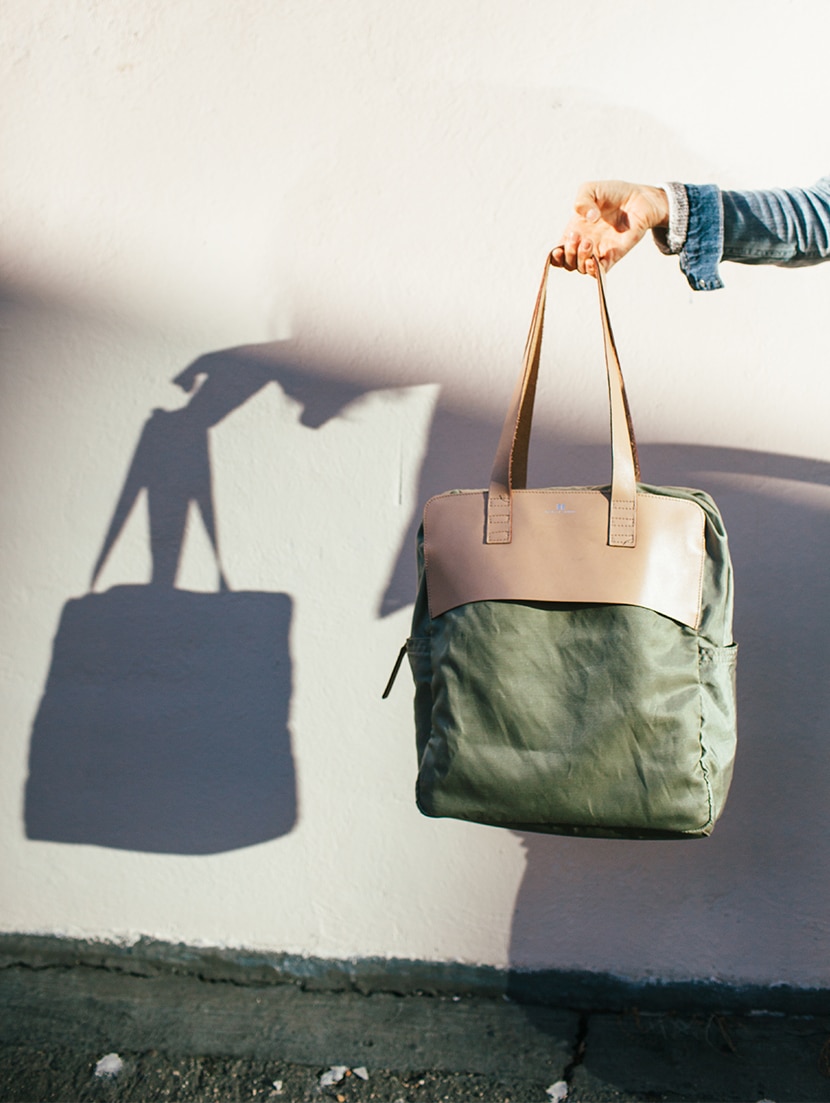 You can read the full story on their blog, but I still wanted to share these images that Michael Newsted took from our time around the city. I simply loved how he captured our day wandering around town.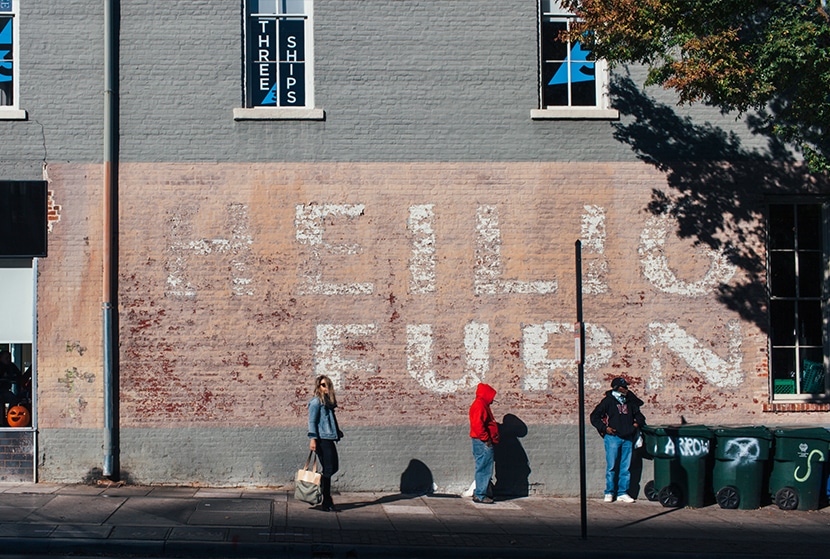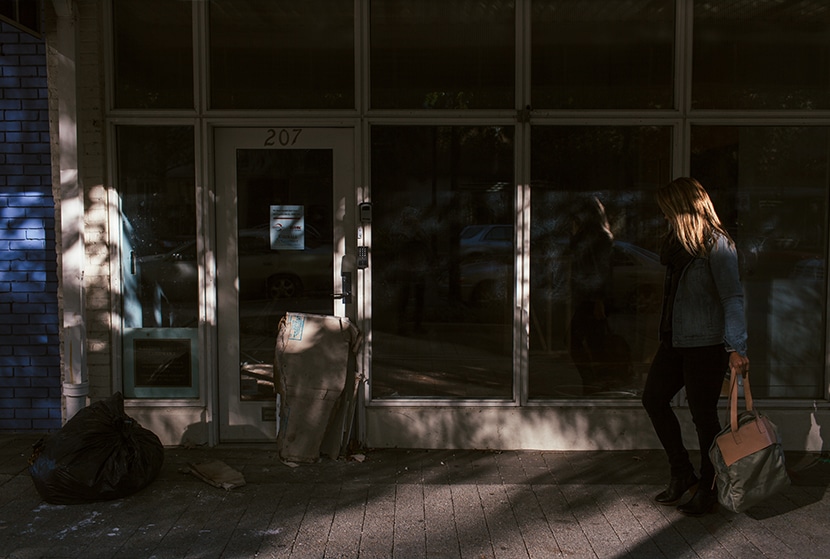 Raleigh's downtown is a place that is evolving in a drastic way. From old empty storefronts, to restaurants that have been there for decades, to a brand new bakery or jewelry store, Raleigh is seeing a transformation in their downtown as many young entrepreneurs discover the quality of life here and temperate climate. The energy of living in a town that is defining itself and transforming was something important to Mike and I as we thought about moving to a new city. The growing tech industry is bringing in new demands for shops, restaurants, bars, and experiences. As a creative, this is exciting to be around each day. The ever-changing landscape of the city keeps us on our toes with new places and new experience.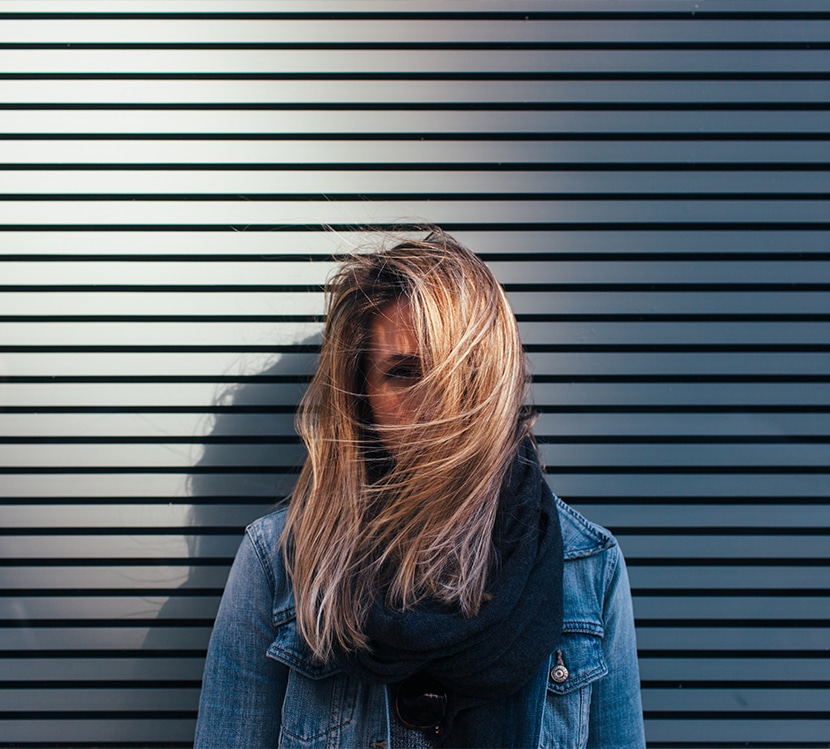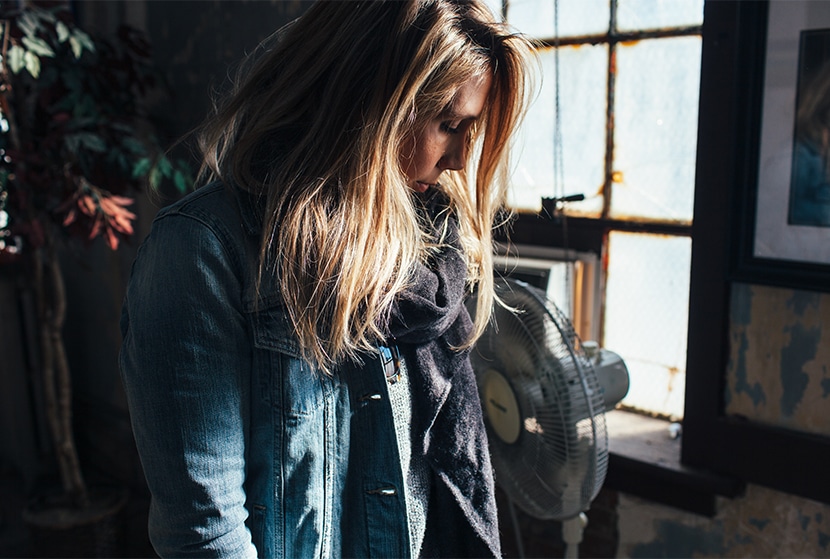 I have dozens of favorite places in this city, but within the blog post I highlighted just a couple. One being Father and Son antiques. I head here when I need to clear my head, shop, but see something that isn't something I would necessarily find online. There is something about wading through old records, books, clothes, and home decor that feels relaxing to me. Maybe it is the discovery within the chaos, but whatever it is I love getting it at Father and Son. Plus, the windows and light in the top floors of the building are enough to inspire you.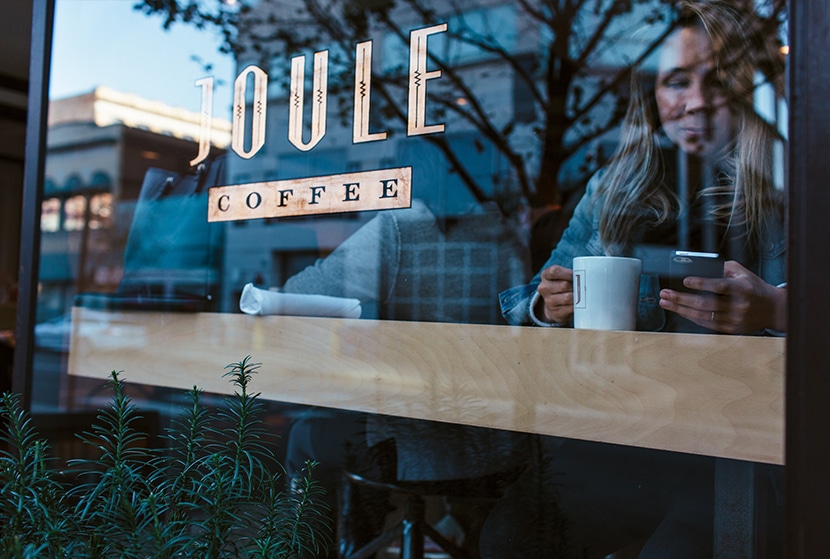 Another big hitter on my list was Joule, a store-front turned coffee shop and restaurant about a mile from our home. A quick bike ride or a great stroll on a day when I need to clear my head or walk-and-talk it out for a phone meeting. We find ourselves swinging in here whether we are looking for a cup of great coffee from Counter Culture, an almond milk chai latter, or want one hell of a meal. This place is one of our favorite stops downtown (among about 20 others). When we first moved to Raleigh we ended up working in the front windows for 2 days and still cannot get enough of their roasted beets to this day.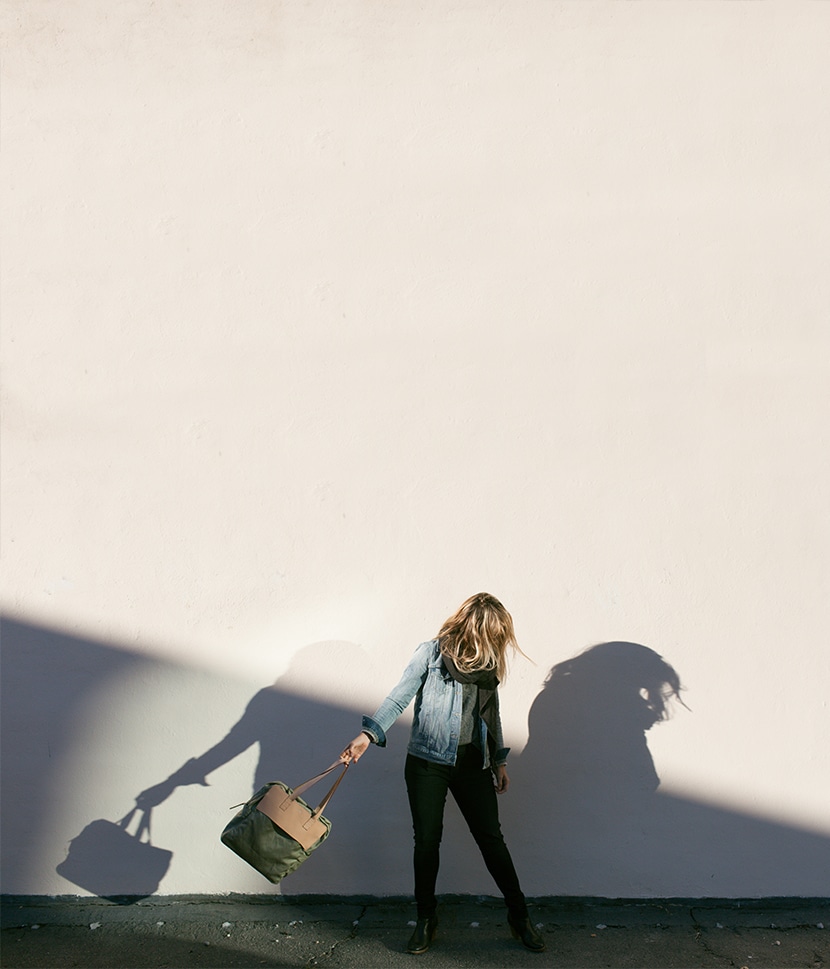 Sharing my city was a really fun thing to do especially with Michael. He always has a way of seeing things in his own way that inspires me. His eye for light still blows me away sometimes even after all the shoots we have done together over the years as friends. He's got skills. If you want to see more images and the full story we did together for Proper Assembly, head to their blog.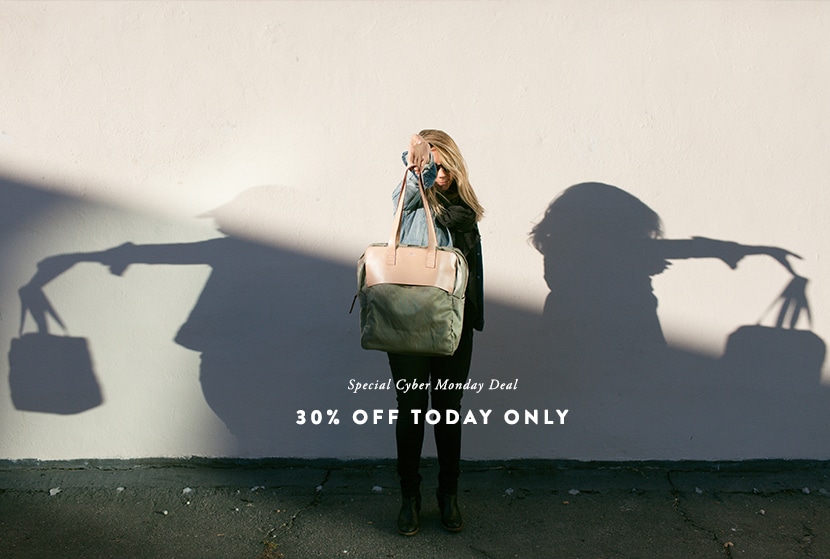 Also, if you are thinking of nabbing one of these awesome totes from Proper Assembly, today they are offering 30% off your purchase in honor of Cyber Monday with code: CYBERMONDAY. Get all the details and find the right bag for you in their shop. We love their totes for traveling because of how collapsible and durable they are, plus, their owners have a rad story you shouldn't miss out on hearing.
Happy Monday friends! Hope you had a lovely relaxing Thanksgiving.
This post was sponsored by Proper Assembly. All thoughts and opinions are my own. I never recommend products I wouldn't recommend to my close friends.