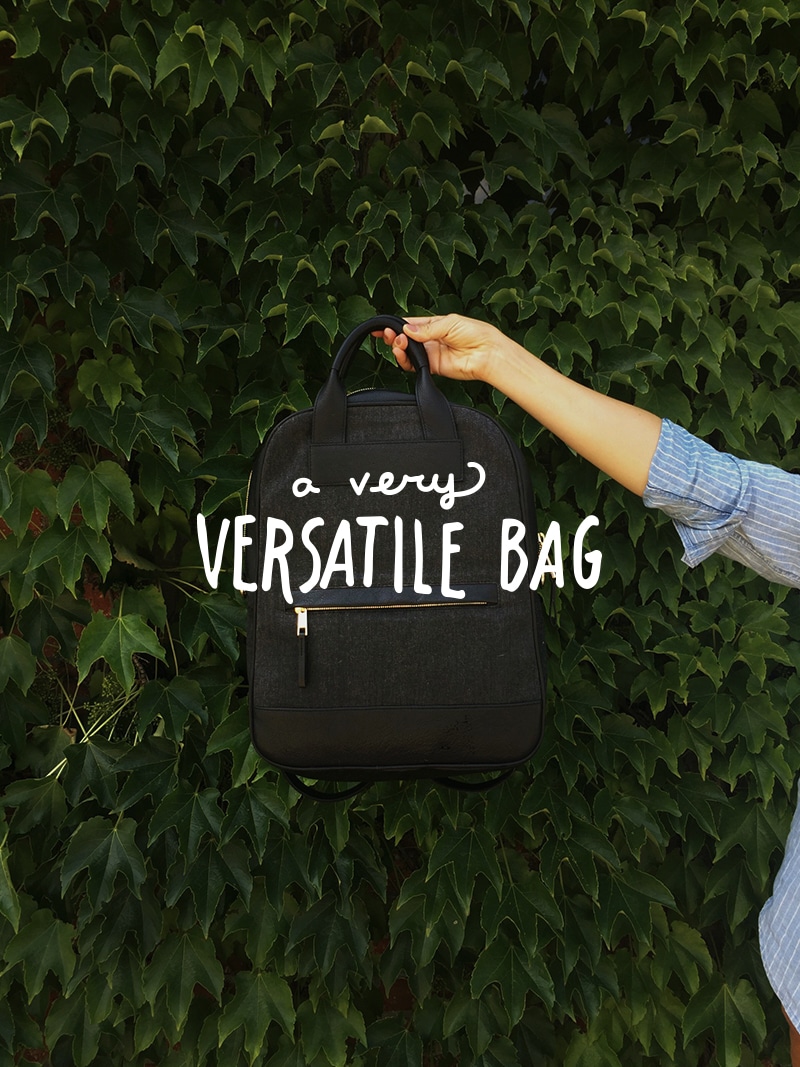 These days with a little in tow with us nearly everywhere I have been a huge fan of things that serve multiple purposes, don't look baby related, and are more versatile than a swiss army knife. Well, say hello to the C12 bag from Bartaile. This smart bag has every pocket you could need no matter the use and best of all there are three ways to wear the straps. We have been test driving this bag for the last month and have used it in every situation from work to travel to baby toting to just daily trips to the grocery store.
Because I am such a huge fan of this bag these days I wanted to share the three ways I use it regularly and what I toss inside as well.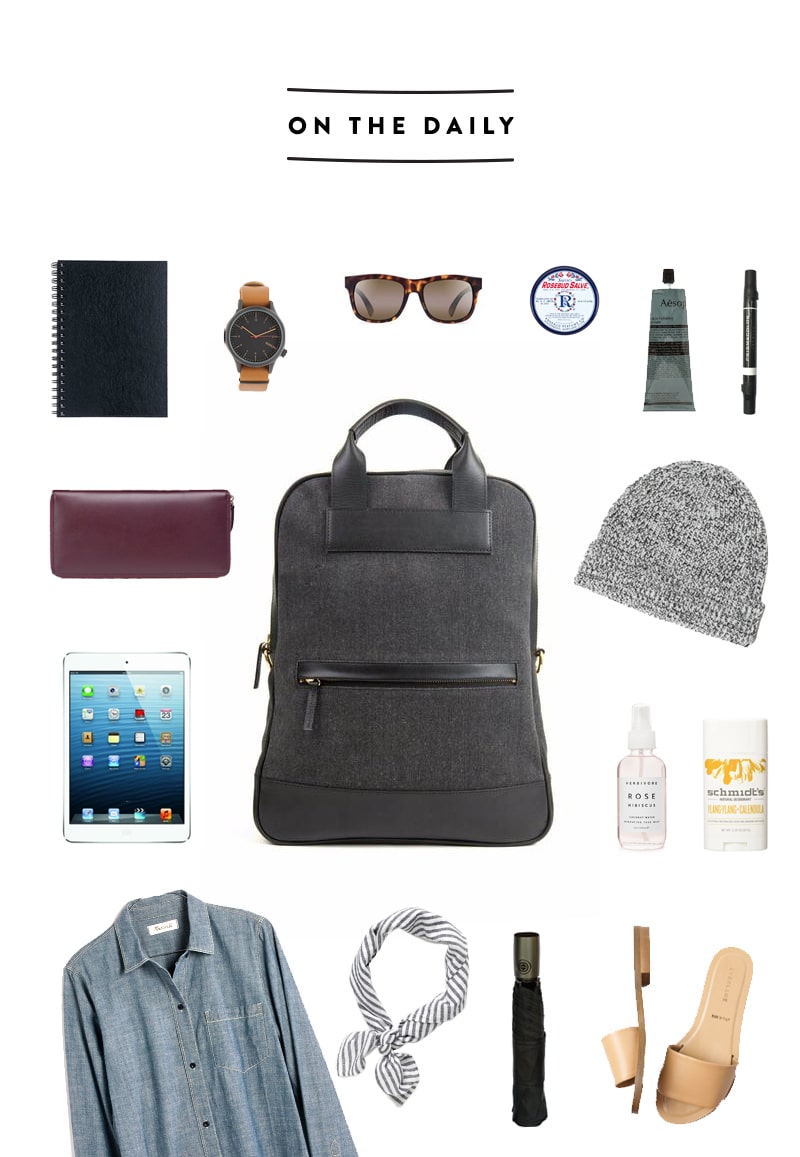 For everyday use, I typically use the bag a backpack most. Whether we are going to a work meeting, spending the day wandering around Northern Michigan or just to go for a walk. Here are a few essentials you can always find in my bag on the daily.
Drawing Notebook from Canson  |  Watch from Komono |  Sunglasses from Maui Jim  | Rosebud Salve from Smith's  |  Body Balm from Aesop  | Color Pen from Prismacolor |  Slim Zip Wallet from Everlane  | Chunky Wool Beanie from Everlane  | iPad Mini from Apple | Rose Hibiscus Facial Mist from Herbivore Botanicals  | Natural Deodorant from Schmidt's  |  Chambray Shirt from Madewell  |  Striped Bandana from Jcrew  |  Black Umbrella from Totes  |  Slide Sandal from Everlane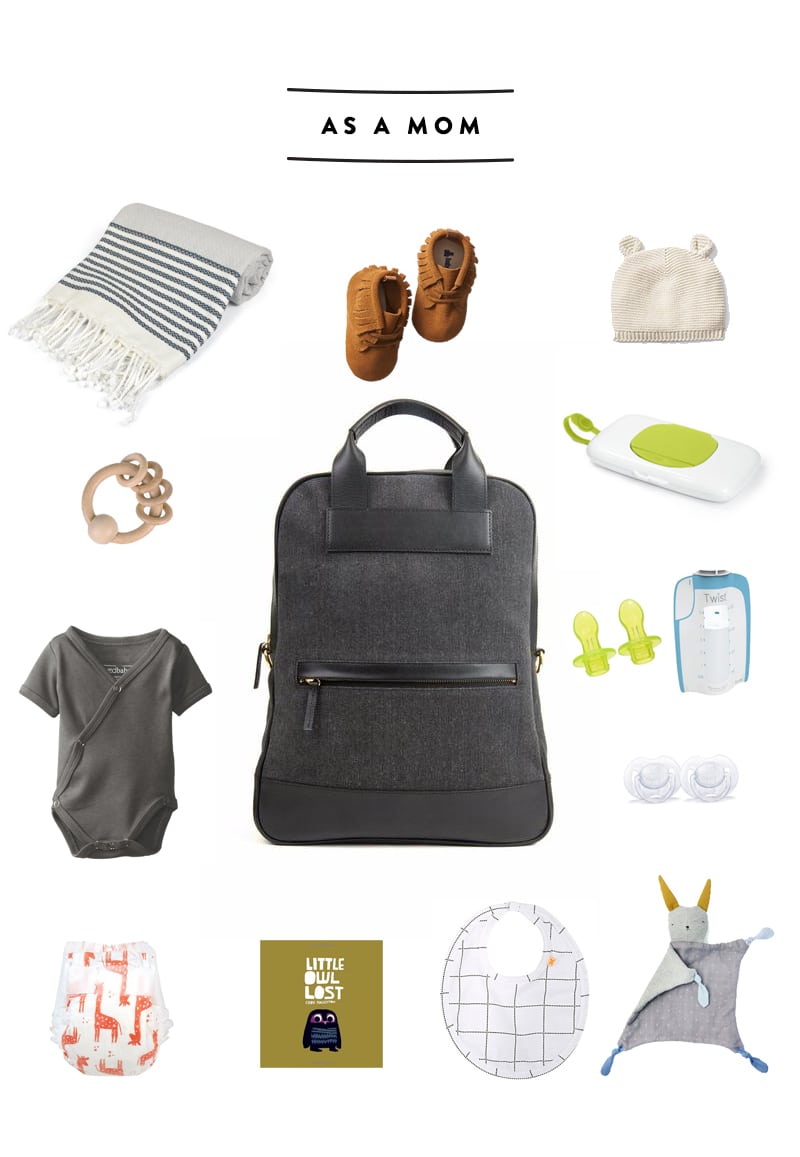 Probably one of my favorite uses for the bag is as paired down diaper bag perfect for an afternoon out. We have a larger backpack we LOVE, but sometimes you want a lighter load and this bag works beautifully. We toss in just the necessities and head out for a lunch of coffee at a favorite place.
Turkish Towel from Home Essentials (acts as blanket and spitup clean up)  |  Leather Booties from Gap  |  Knit Hat from Gap  |  Wipe Dispenser from OXO  |  Wood Rattle from Heimess  |  Kimono Onesie from L'ovedbaby  |  On-the-go Food Dispensers and Bags from Kiinde  |  Pacifiers from Avent  | Lovie from Bitte  |  Window Pane Bib from Tiny Cottons |  Little Owl Lost from Chris Haughton  | Diapers from Honest Company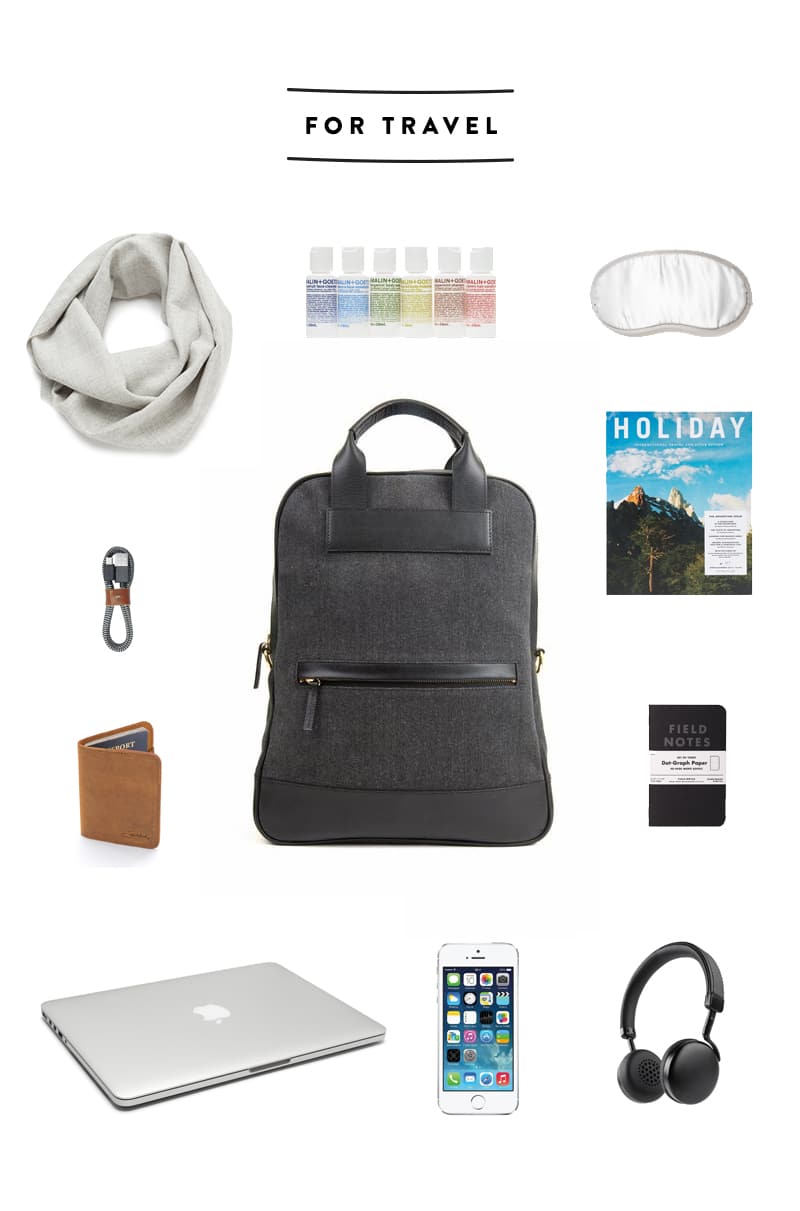 I cannot think of a better use for this bag. This bag was meant for travel, especially air travel. I cannot wait to get this thing in the air next month when we head back to Raleigh and give it a go.
Cashmere Scarf from Cuyana  |  Travel Kit from Malin + Goetz  | Eye Mask from Morihata  |  Holiday Magazine from Need Supply  | USB Chord from Native Union  |  Passport Case From Saddleback Leather  |  Dot Graph Notebook from Field Notes  |    Headphones from Photive  |  iPhone from Apple  |  Macbook Pro from Apple
Don't miss following along with Bartaile and other products they plan to release in the coming future. They did a beautiful job with their first bag and I cannot wait to see what they do next. Check out their gorgeous site here.