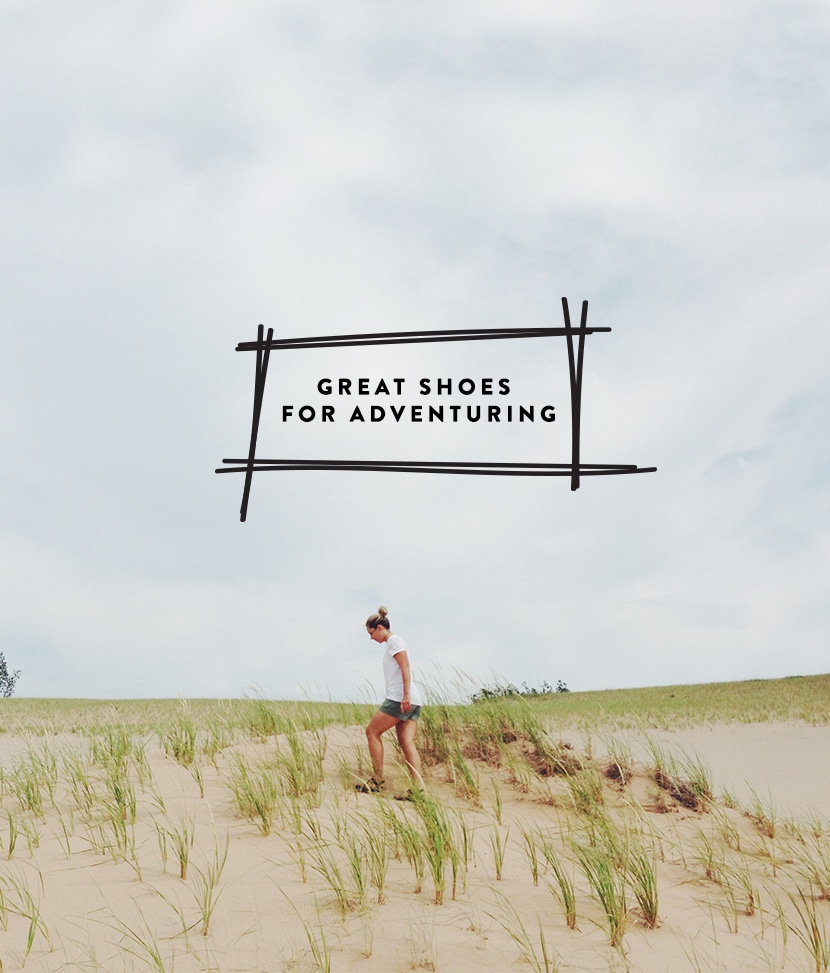 Living in Northern Michigan on the shore of Lake Michigan and amongst some of the greatest views of the country, this means you have more shoes to adventure in than anything else. You never know when the day will call for a dune hike that ends on a rocky or sandy shore and a dip in the lake that then leads to an evening bonfire. It is the way of life here and the kind of life we love.
In fact, I usually feel most comfortable in shoes that can go from bike ride to river wander to dune climb to dinner at our favorite restaurant. So, I gathered up a collection of shoes like the ones at Bootbomb.com that will help you deeply enjoy any and all adventures that may or may not be planned this summer. My suggestion, keep these ones in the car because I think it is best to always live with the mentality that you never know the adventures the day may bring.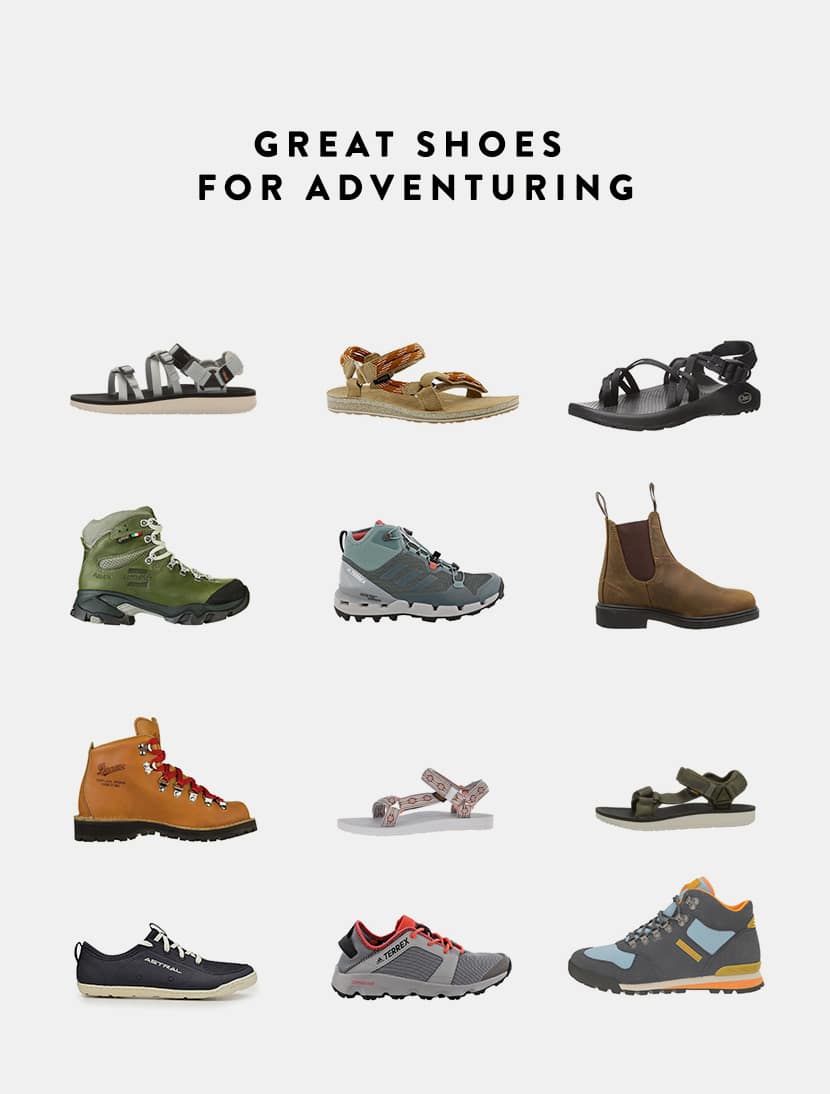 Top left to bottom right:
Silver Buckle Sandal from Teva $80  | Rope and Suede Sandal from Teva $85  |  Classic Athletic Black Sandal from Chaco $100 (these are the ones I have) |  Green Leather Hiking Boot from Zamberlan $329  |  Terrex Hiking Boot from Adidas $224  |  Classic Hiker from Blundstone $150 (I have these as well)  |  Brown Leather and Red Lace Hiking Boot from Danner $350  |  Patterned Strapped Sandal from Teva $50  |  Olive Green Sandal from Teva $80  |  Water shoe from Astral $85  |  Terrex Water Shoe from Adidas $65  |  Gray Mountain Boot from Merrell $100
What shoe do you keep in your car this time for year for adventures? What is your standby for hiking and water adventures?