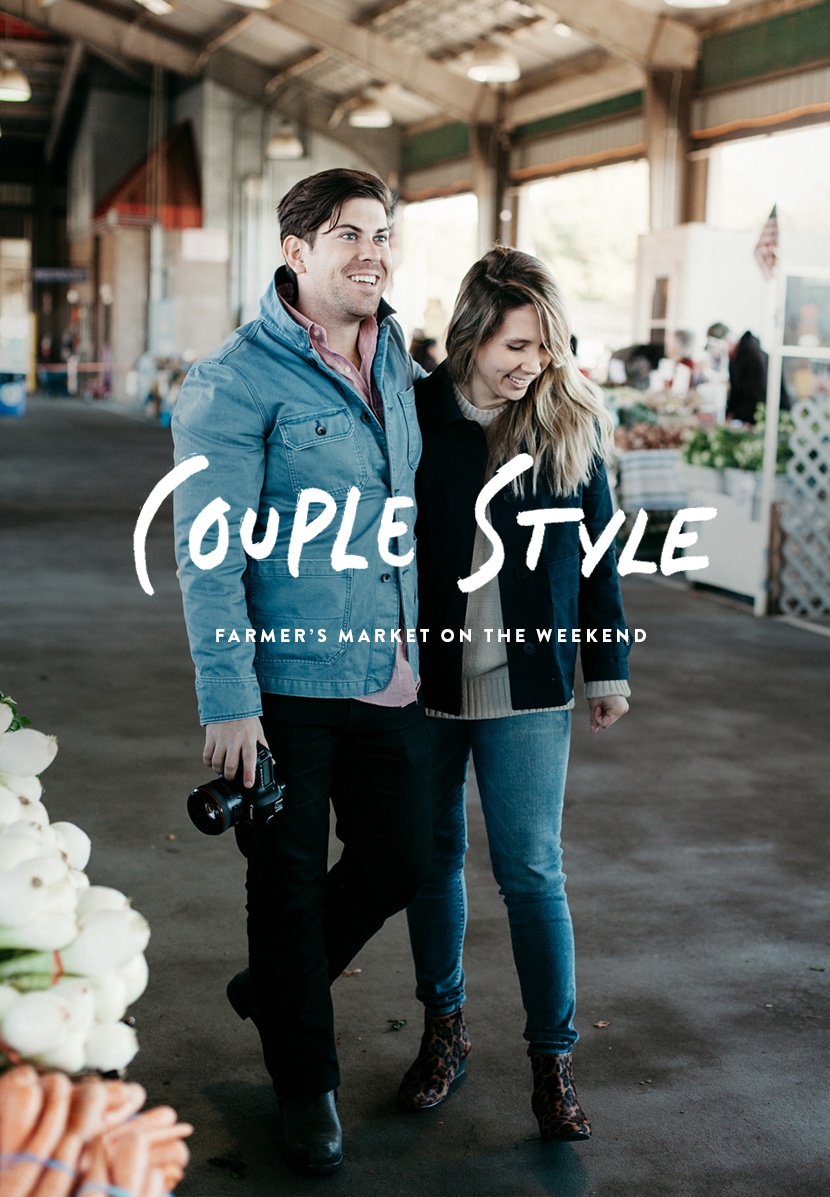 You wake up on a Saturday morning with the sunlight perfectly streaming in through the slats of the shades on the window as the scent of coffee brewing awakens your senses. You stretch and rise to wander out of the bedroom, snag a hug from your partner, and walk outside to a porch full of the sounds of birds chirping and the feeling of the sun on your cheeks. That is the perfect Spring day. The kind of Spring day you look forward to as the colder months fade away. Maybe it's at the end of February or maybe it isn't until May (been there). No matter when this day arrives, when this first moment of Spring hits you it is a glorious moment. These kind of mornings and days leave Mike and I craving a trip to the Farmer's Market. Who doesn't love the experience of the fresh flowers and produce on a Saturday morning to usher in the warmer days and a good weekend? It is one of our favorite ways to start the weekend.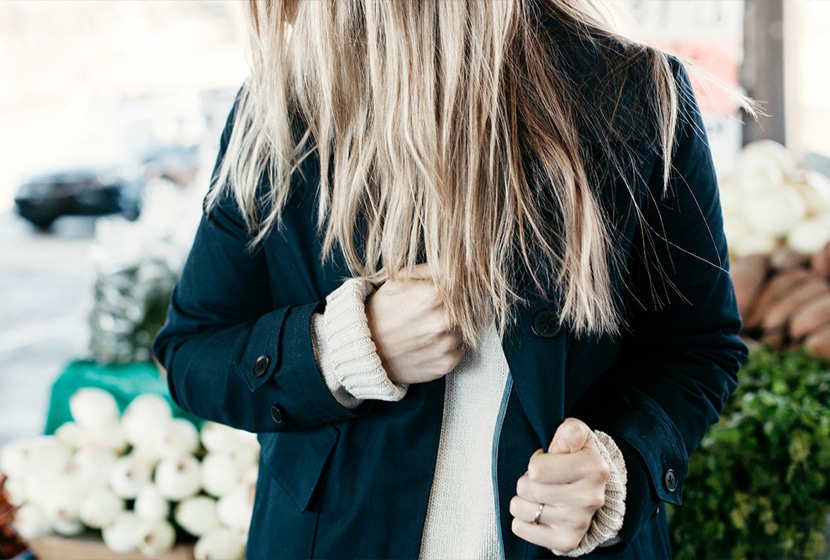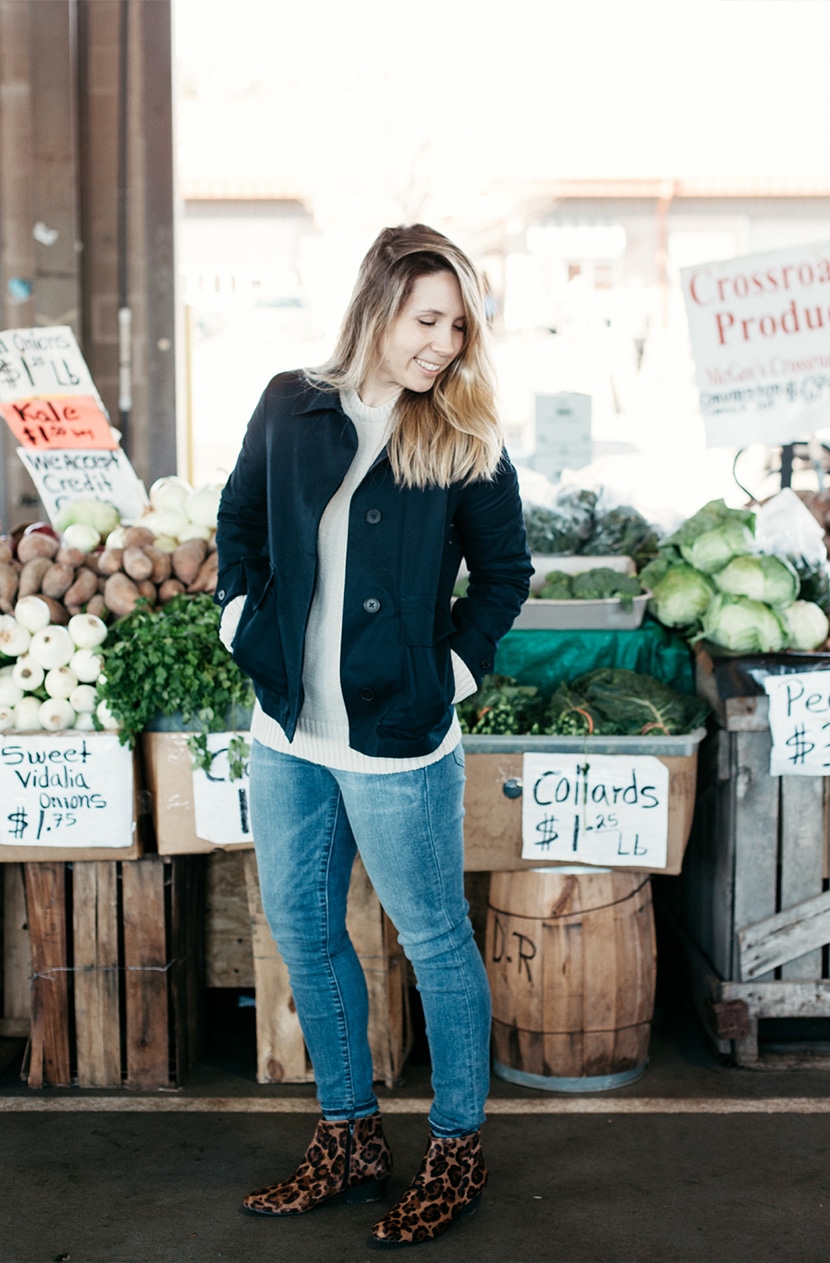 When Gap asked us to share a peak into our life as a creative couple for their Spring Styled.by campaign, we knew our first stop would be to the farmer's market. So we headed out with another creative couple Brett and Jessica to share a little about how we dress for a day out exploring, working, creating, and living.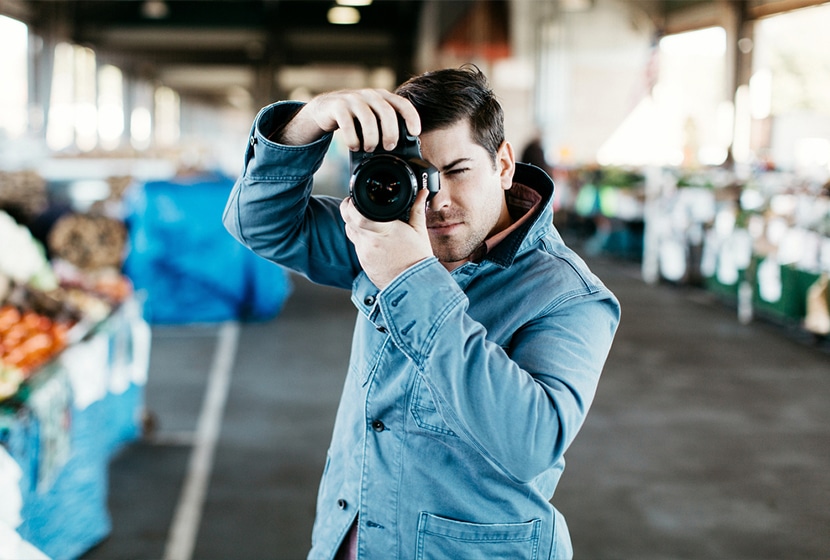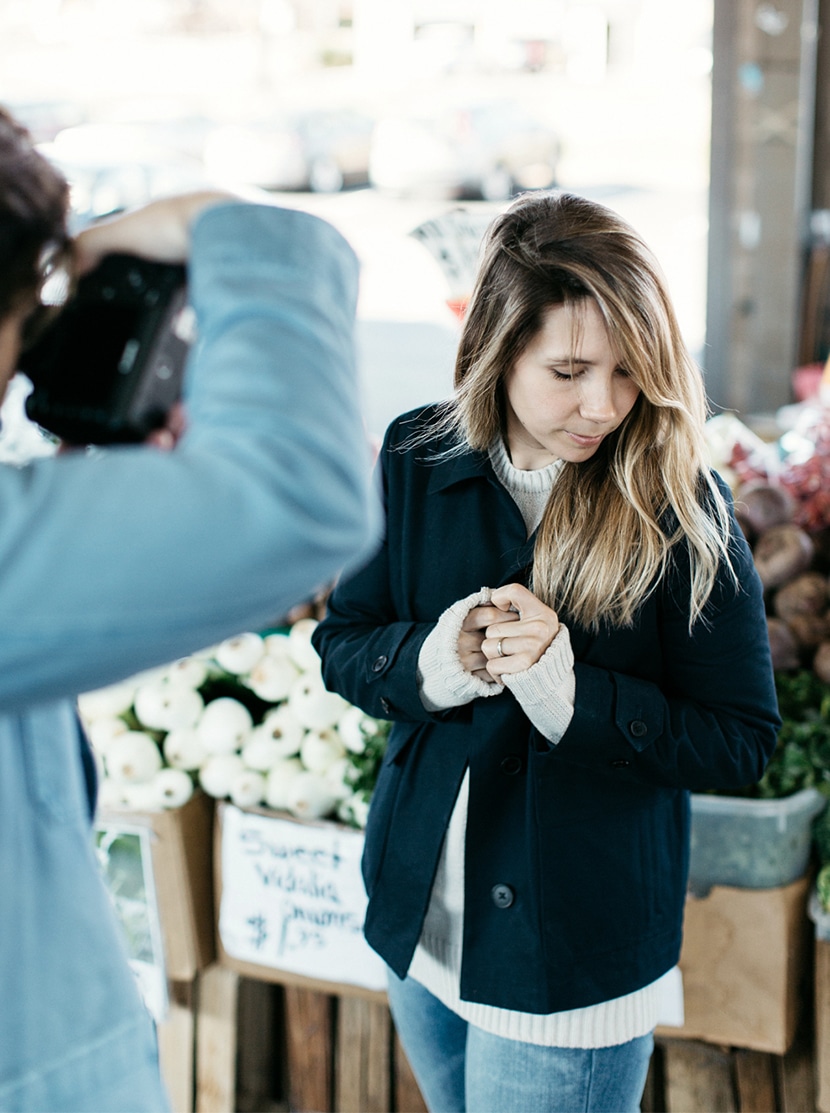 Our morning at the farmer's market in Raleigh felt like the perfect Spring day (even though it was in January). The weather in Raleigh is always funny this time of year. One day it could be 75, the next 50, and then snowing by that evening. You just never know. The ever changing temperatures during this time of year, mean you have to be ready for anything.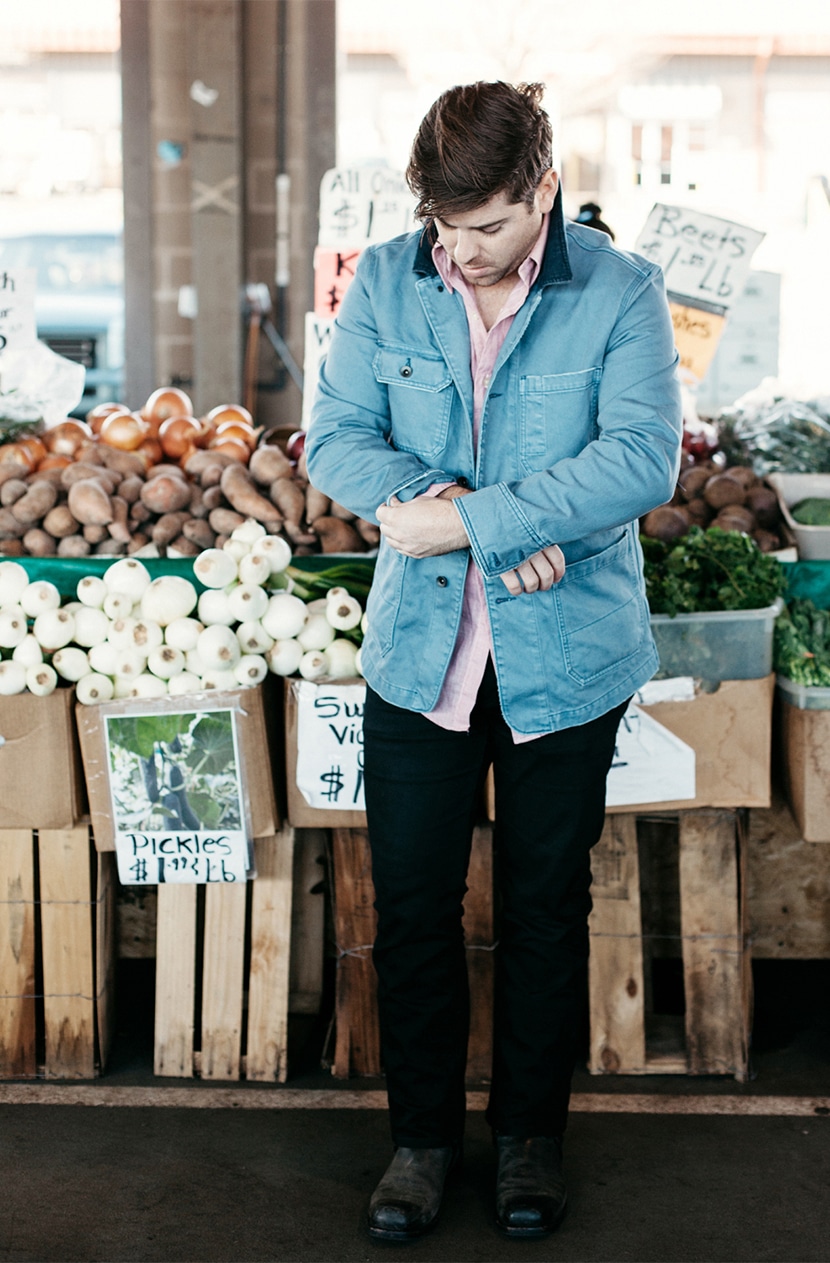 We have learned that layering with the proper fabrics is key. Denim is a staple. As you can see with my high-waisted jeans from Gap and his classic black skinnies. As for the rest of the outfit, I have a tendency to raid Mike's closet more often than I care to admit and on cool Spring mornings it is no surprise to find me in a sweater from Mike's wardrobe such as this men's cotton sweater I am wearing from Gap. I then layer the sweater with a cropped light jacket. The look is comfy and cozy, but still chic, classic, and offers a little edge when I pair the whole outfit with my favorite leopard skin ankle boots.
Mike has learned that the jacket is essential for layering. Most men's pieces are pretty boring, but jackets are the perfect way to bring a new look, color, or vibe to classic essentials. His look is always inspired by classic Americana and Texas style. This Gap carpenter jacket he wore for the shoot is the perfect piece for Spring outings whether layered with or without the vest that comes with it (here he wore it without). He loved this sample piece so much, I jumped online and bought it for him as an early birthday gift. Honestly, I was a little jealous of that jacket myself. I may just have to steal it one weekend.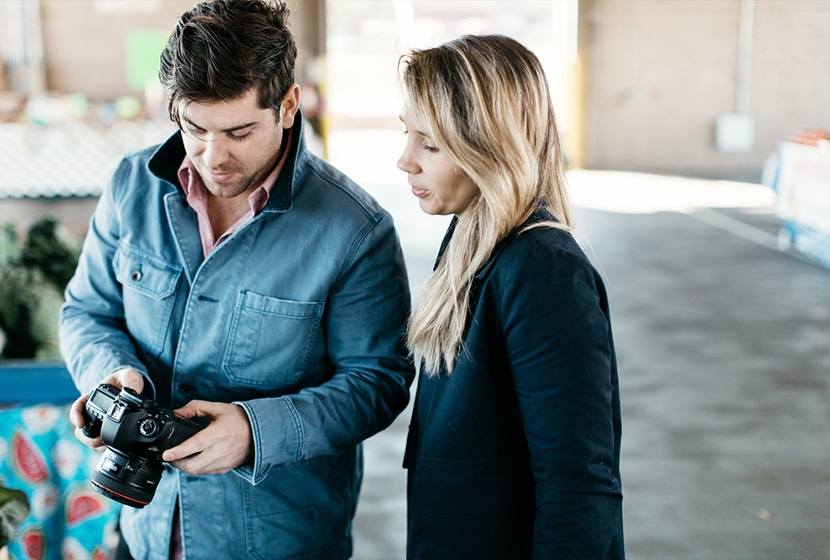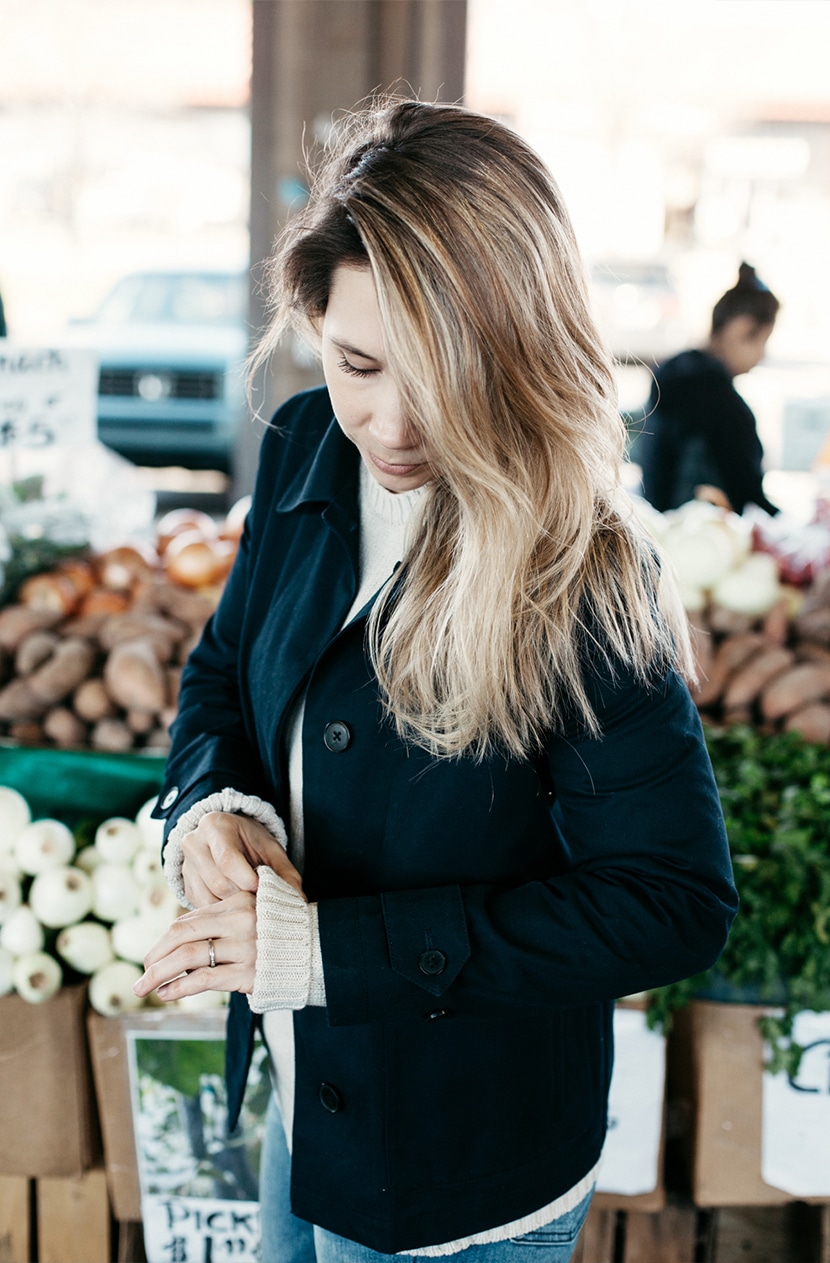 As a creative couple we look for every opportunity to take time to get out, shoot, and find beautiful moments in the everyday. This keeps our creative juices flowing and sharp. The farmer's market is one of our favorite places to do this. We love the changing landscape of vendors, produce, flowers, and crowds of people. It is a wonderful place not only to find fresh food for the week, but also to experience new colors and textures that can inspire new ideas.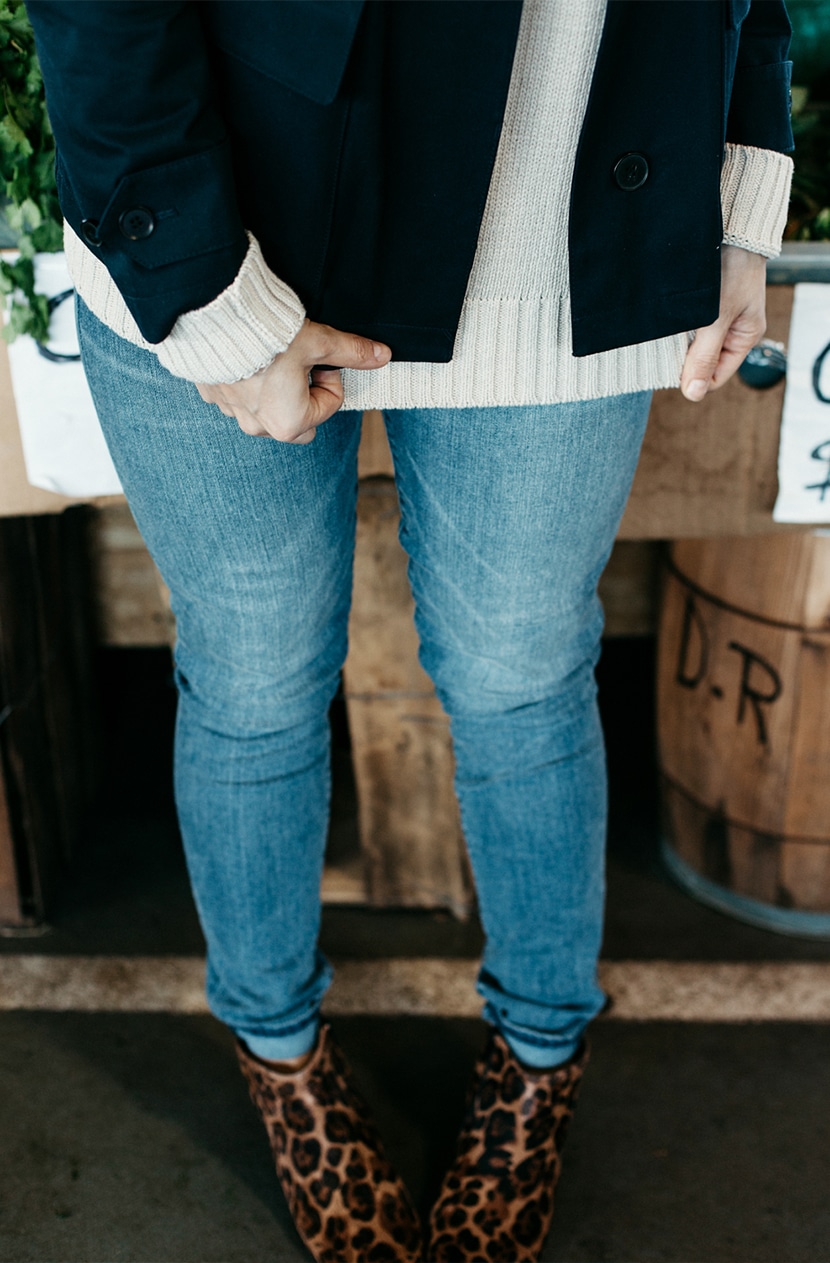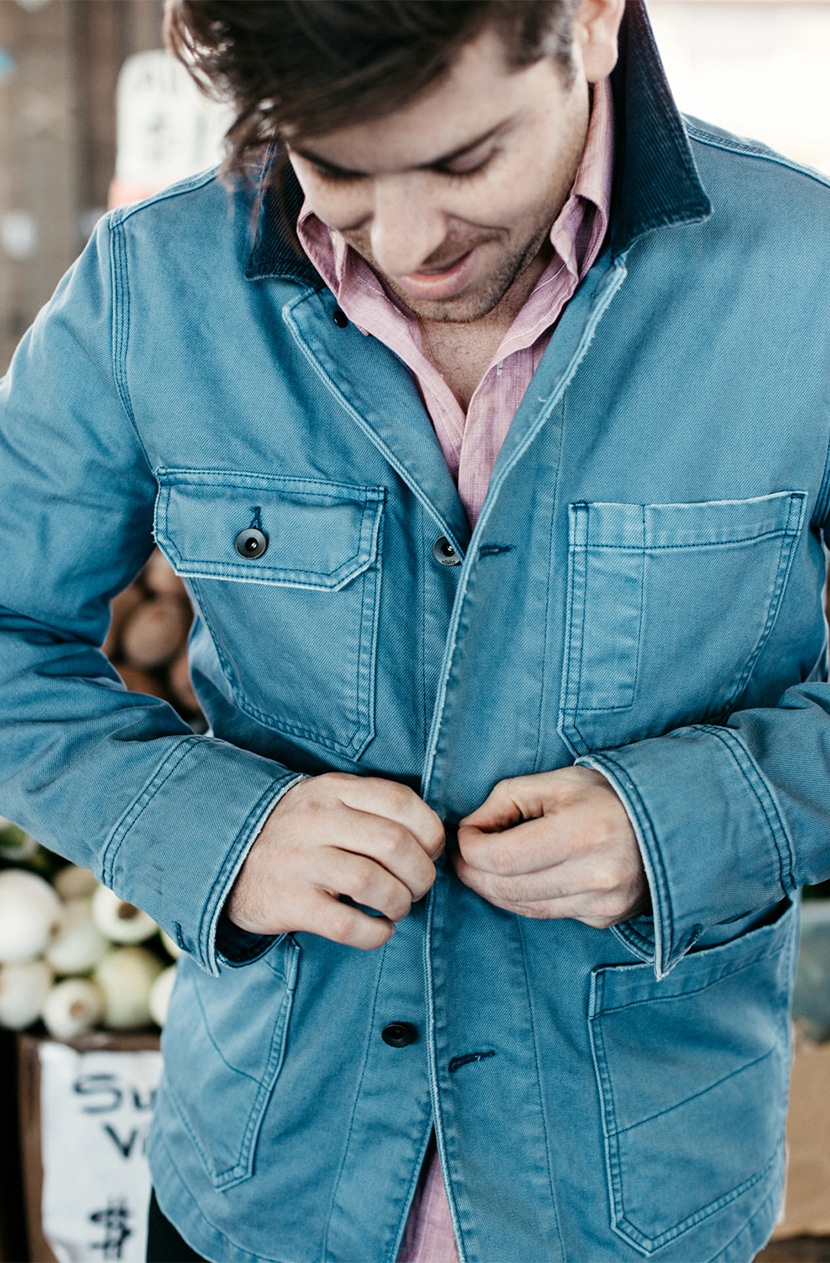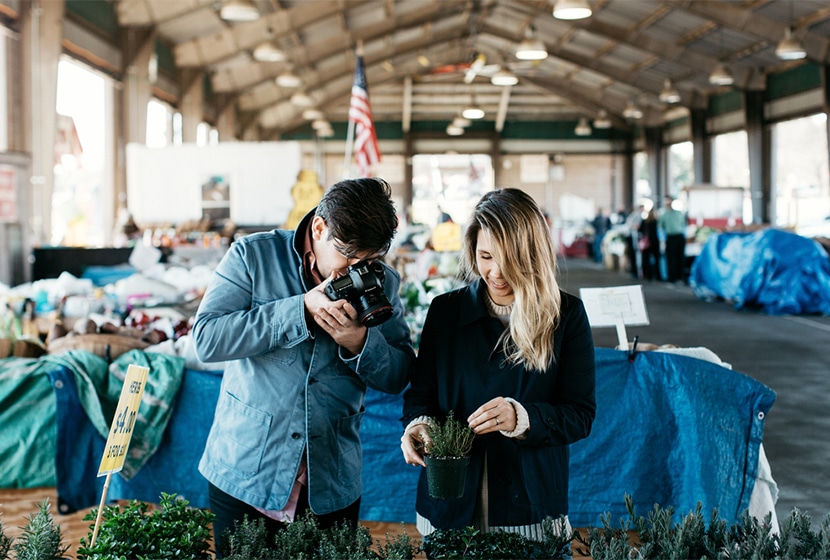 To learn more about our day and to see more from this story, check out our full feature on Gap Styld.by today as the first installment for their February campaign. That being said, can you believe we are already in February?! Slow down 2015!
Get the look below:
Megan
Jacket by Gap
Sweater by Gap
Jeans by Gap
Boots by Kelsi Dagger – See Similar

Mike
Jacket by Gap
Shirt is a vintage thrift store piece
Boots by Frye
Photos by: Brett and Jessica Donar
Shot at: Raleigh State Farmer's Market
// Thank you to Gap for partnering with us in February to create original content on Gap's Styld.by blog and on The Fresh Exchange. For this piece we received clothing samples to style in our own way. All opinions and thoughts about the product is our own. //