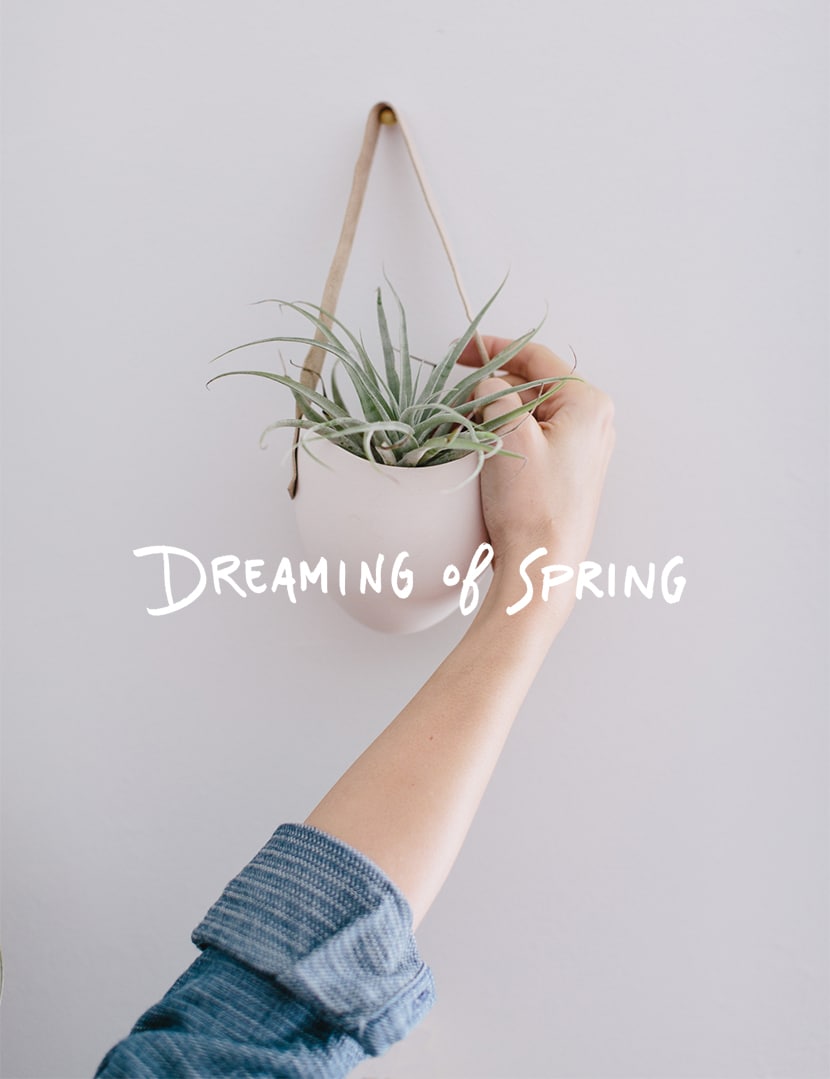 The cold this week has hit nearly all of us, from the Mississippi over and all I can think about is how wonderful and amazing spring will be. The beauty of a southern winter is that we get faint glimmers of hope of the warm weather, but none the less the cold is still cold. So, on these cold days I have been focusing on the things that remind me of warm days. I wake up in the morning, and while the sun is streaming in, I water the plants and remind myself that soon there will be a garden outside overflowing with veggies. In the hope of warmer days, I have been pulling out pieces that are still cozy but are light and fresh, such as this indigo tunic and last season's ripped boy jeans. Layering in new pieces like the tunic with last Spring's pieces gets me excited about the warmer days that will be coming soon enough.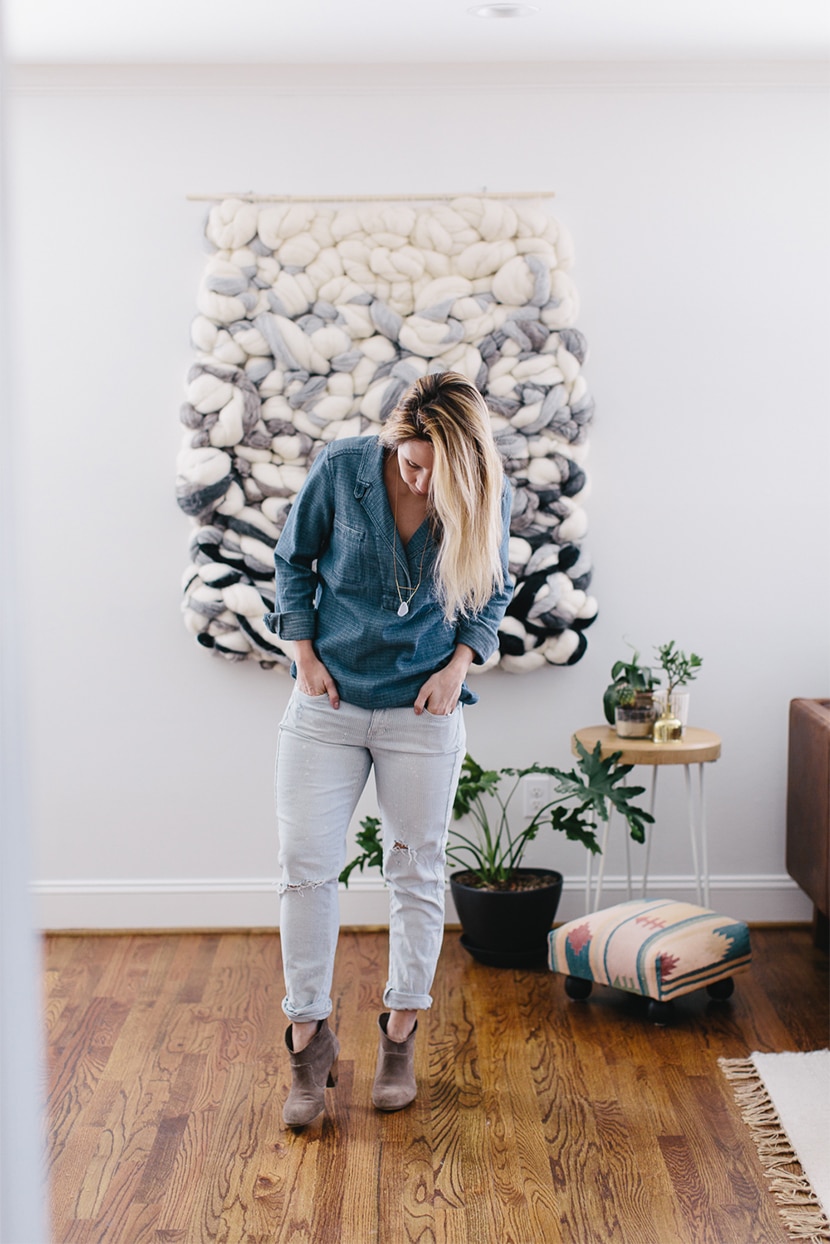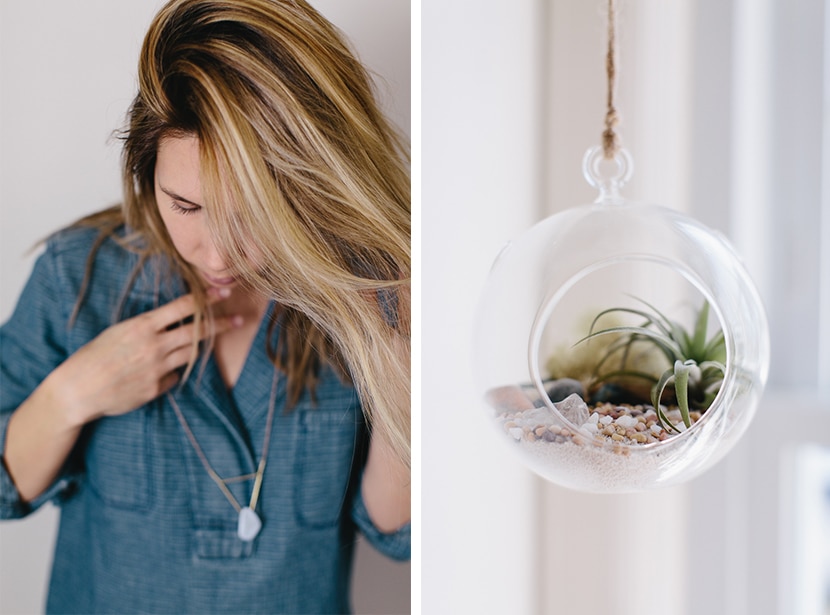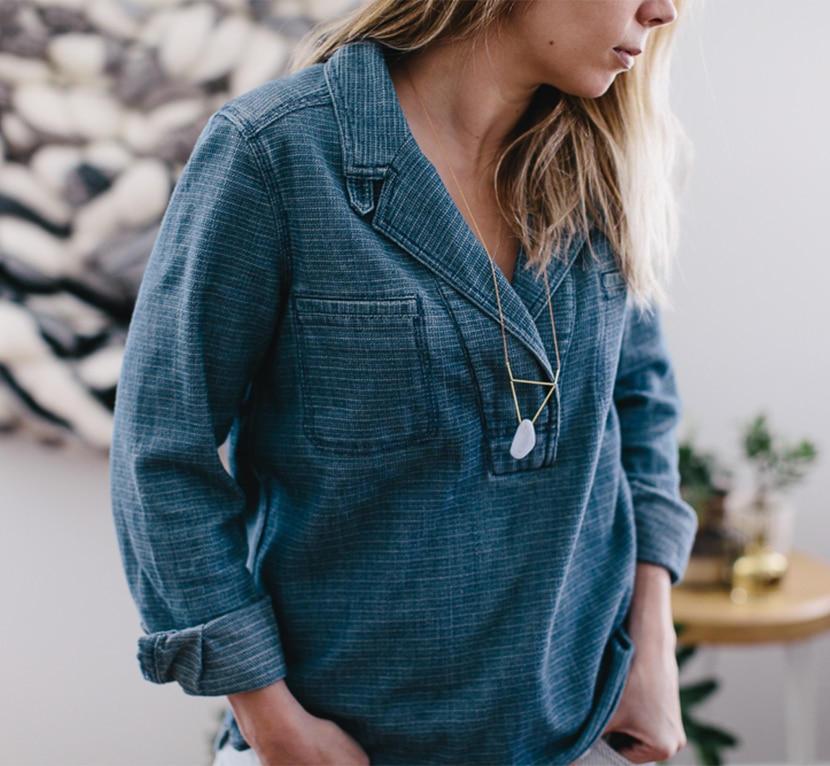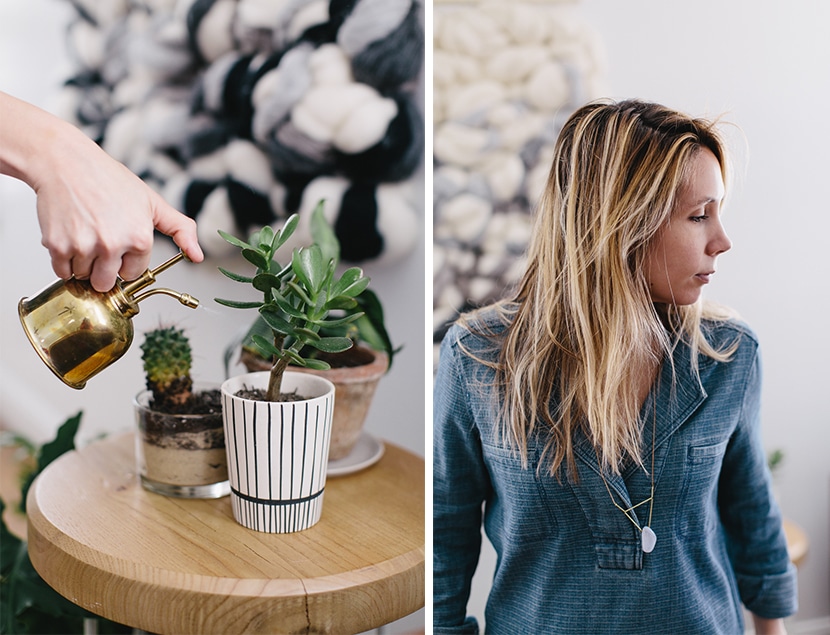 In celebration of Spring, I partnered with my local Lou & Grey store to host a Spring inspired event where we will be giving away planted succulents to bring some green home. They will also have all of their new Spring items in store and ready for wearing. My hope is not only will I get to meet a few of you in person, but I also will get you excited about Spring and not thinking of icy cold days.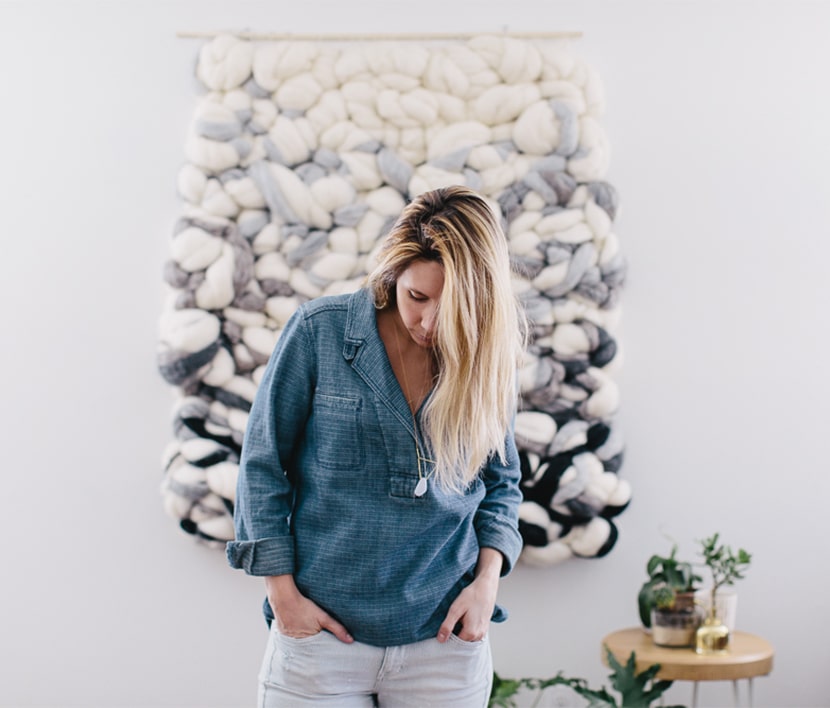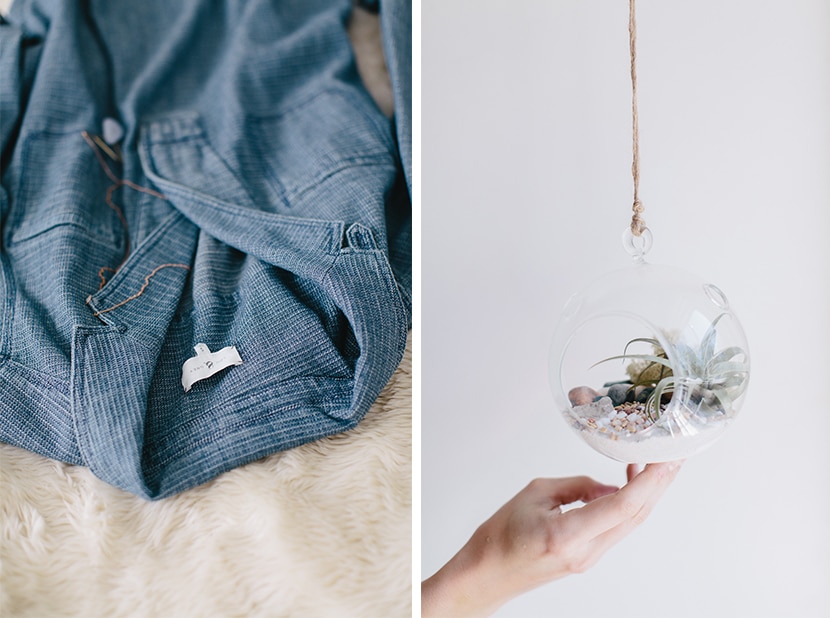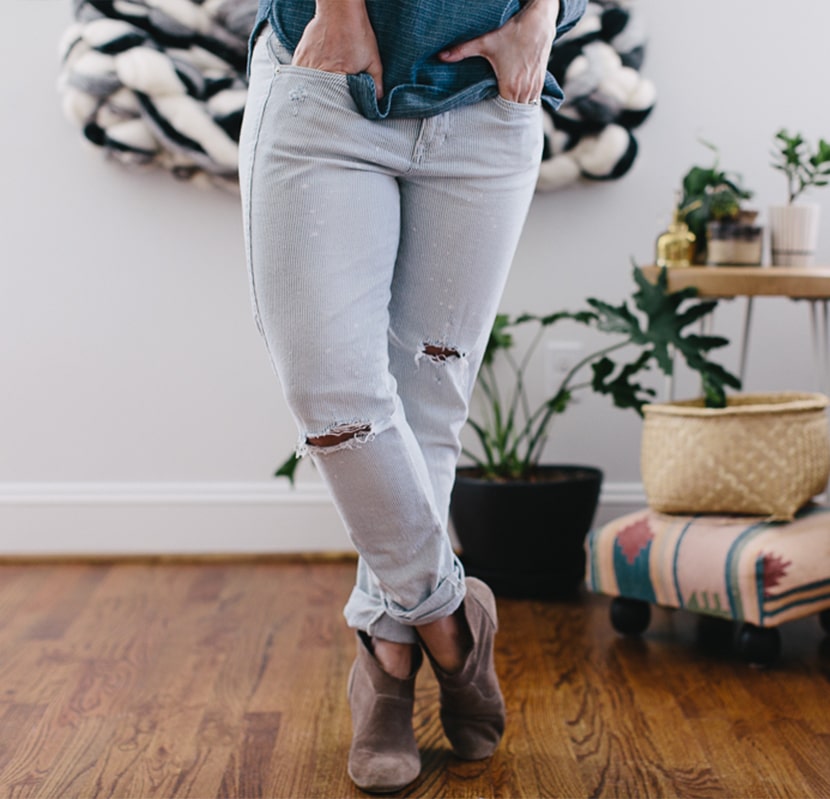 If you are a local to the triangle, come join us next Friday, February 27th from 7-9pm for a drink, a little shopping, and a lot of warm thoughts and conversation! So mark the calendar!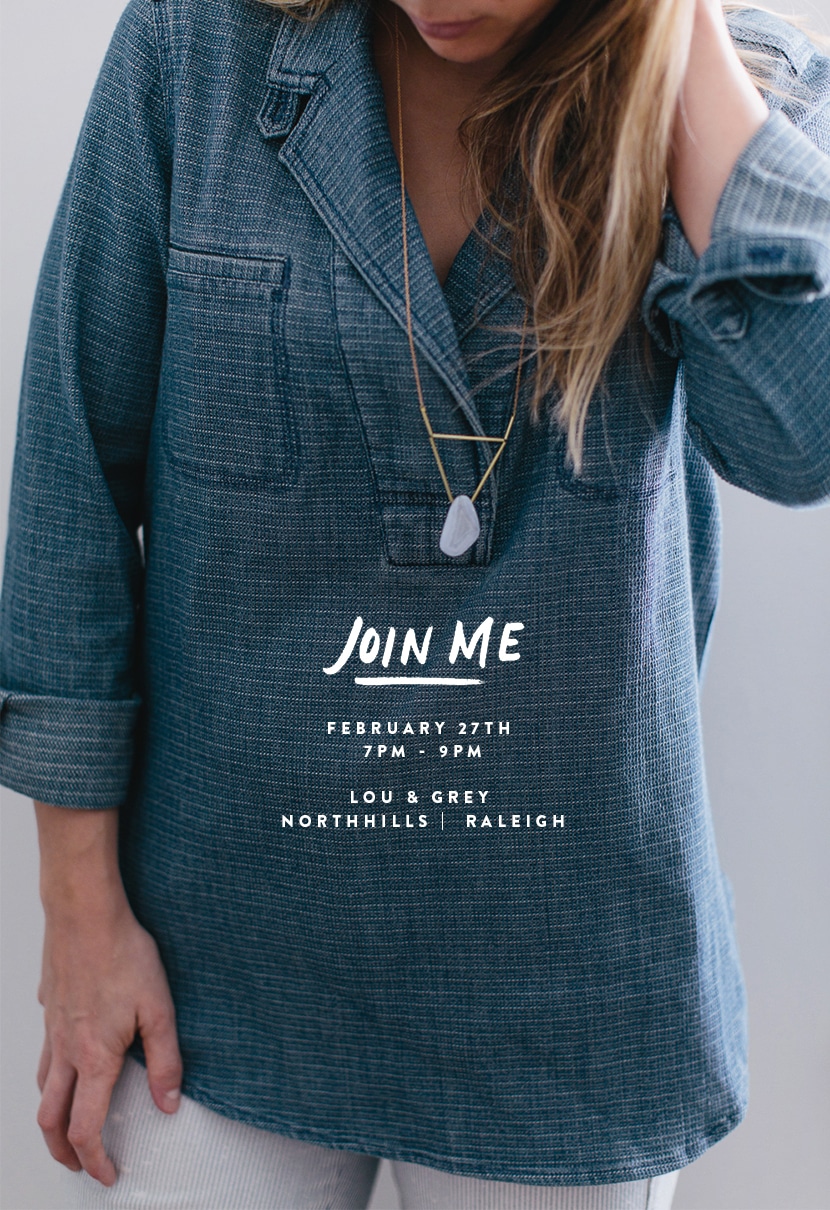 I hope you have a good week and find yourself full of warm thoughts even if your fingers and toes are slightly frozen. Stay warm friends, I hope to see some of you at Lou & Grey next weekend!
To find the items from today's post:
Wall Hanging from Have Company made by Meghan Shimek (see Similar)
Indigo Tunic from Lou & Grey
Striped Ripped Boy Jeans from Madewell (Last season)
Booties from Steve Madden
Necklace from Lou & Grey —- In store they offer handmade products by amazing artisans.
Tribal Rug Pouf is vintage
Side table from Arrowhead
Ceramic Plant hangers from Light and Ladder
Hanging Terrarium by The Zen Succulent