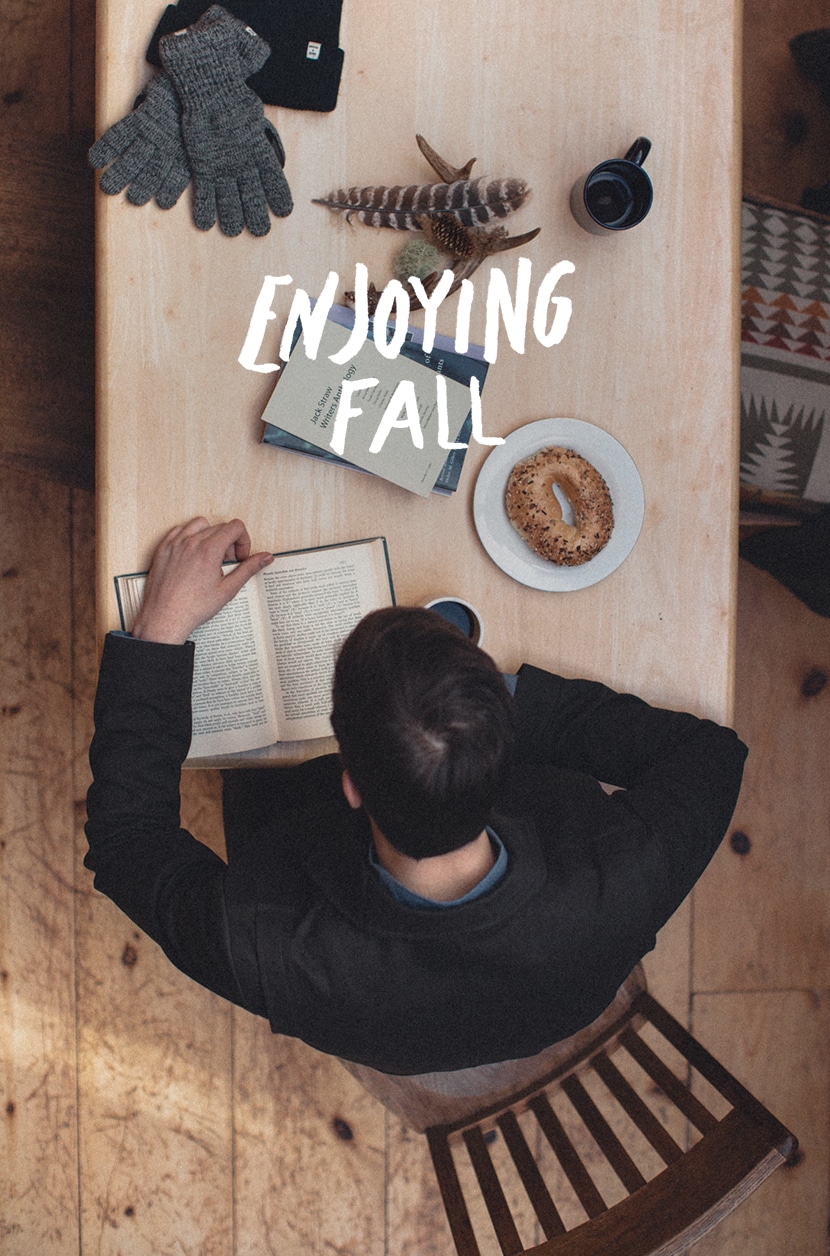 Today, I wanted to share a little about enjoying fall with Bridge & Burn. Mike and I have been in love with the Bridge & Burn brand for a few years now. I discovered them when looking for a coat to take with me to Spain and Portugal over a year and a half ago. I wanted a waxed cotton jacket that would keep me dry, pack down well, and wouldn't be too warm because of the changing climates we would be experiencing. My jacket was the perfect one and it still is one of my most essential travel pieces.
Since then we have received a few other pieces from their collections each season. They continue to hold essential places in our closet and will for years to come. The quality and usefulness of their products is what keeps us looking to them when a new piece is needed in our closet. Most importantly, they make some of the best coats to fight off the elements. We both have at least one coat from them. Mike has the Cove waxed jacket in black and I have both one that is similar to the Erie Waxed and the Alemeda Wool Coat. They have all three been very important to staying warm especially during these fall days that seem to go from 70's to 40's without much warning.
If you haven't checked out Bridge & Burn we highly suggest you go ahead and checkout what they are doing. Based in Portland, Oregon, they design all pieces internally in Portland and then outsource production between production facilities in the US and China. We love that we know how these pieces are made and the care that they place in them.
Hope you all are enjoying your Monday! I would love to hear if there is anything you are loving from Bridge & Burn in particular this season?