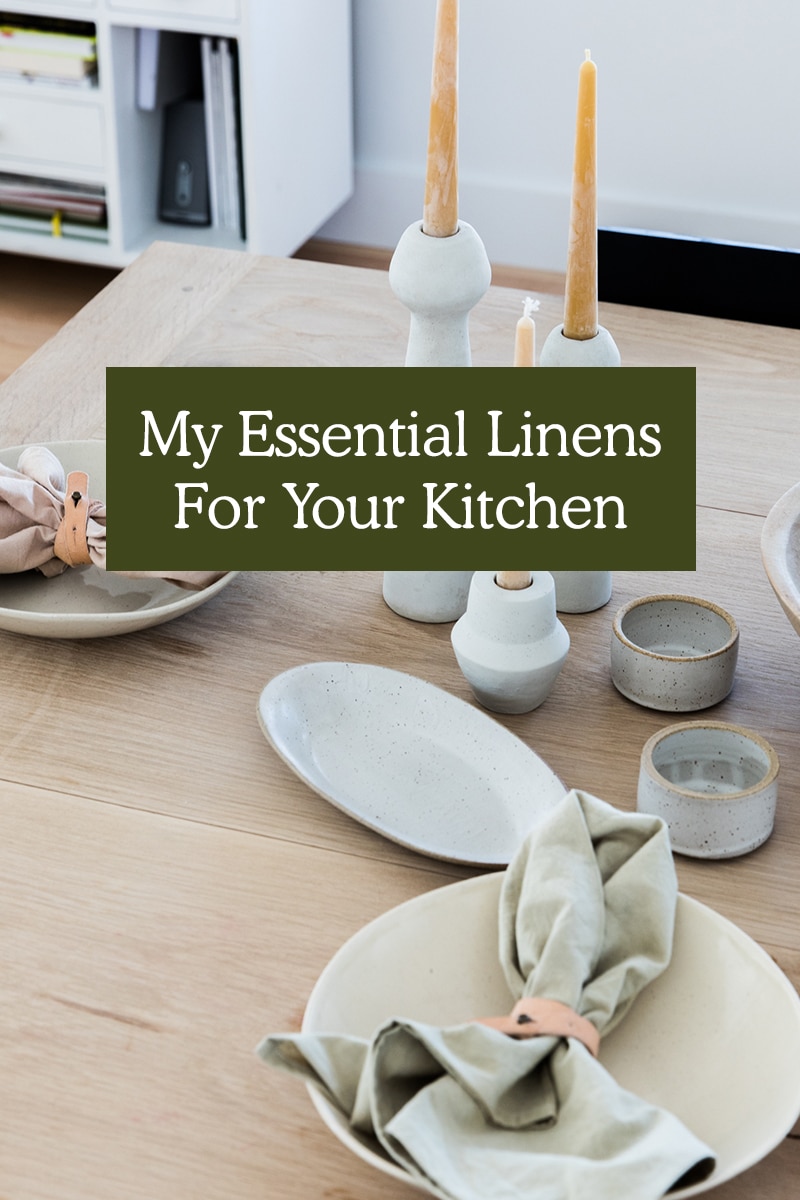 You can get WAY too many linens in your kitchen so what are the essential linens for your kitchen that you actually need and what don't you need? After cooking and gathering for over 10 years now I have gathered up the essential things you actually need in your kitchen. Below you will find my essential linen list.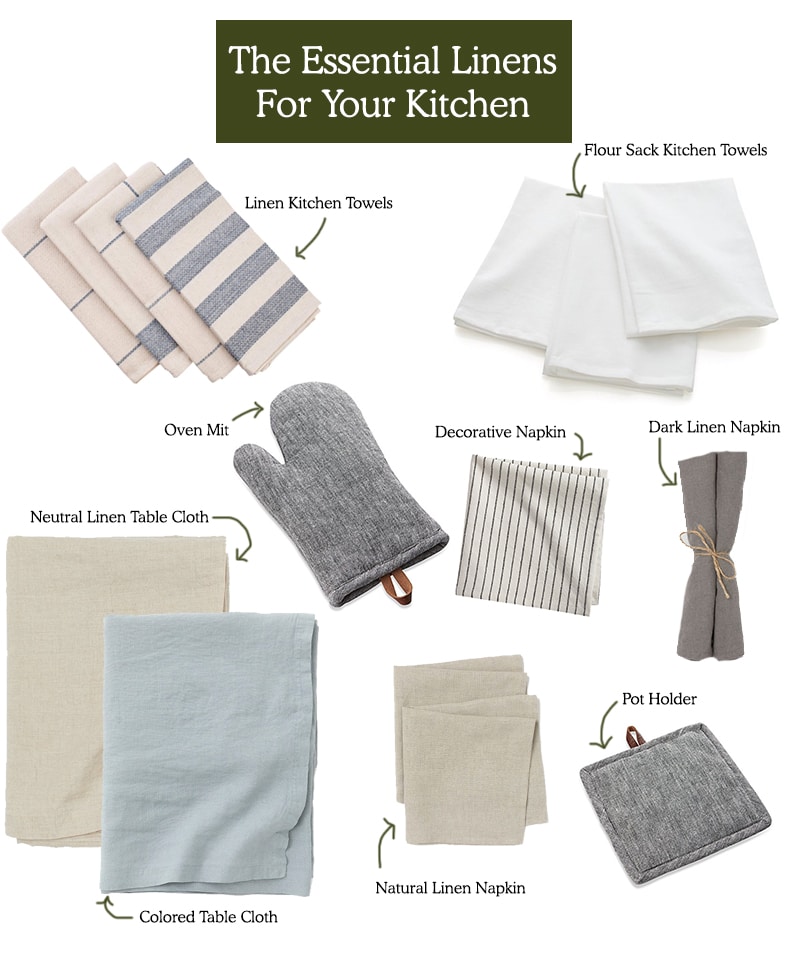 Linen Kitchen Towels: I have NICE towels that are used for hand drying. I don't use these for clean up just for drying dishes or hands.
Flour Sack Kitchen Towels: These are my absolute necessity in the kitchen. I use them instead of paper towels in our kitchen plus they clean and absorb so well. I have about 24 of them on hand.
Oven Mitt: You need a good Oven Mitt in the kitchen. I love these denim ones.
Decorative Napkin: I have a variety of napkins that allow us to have options for dinners. A stripe or pattern is great. Make sure to get 8-12 of each style and Ideally they all kind of coordinate in a color theme.
Dark Linen Napkins: A necessity especially with kids or meals where there is a color to the meal. They will hide the stains and if they happen. We use dark ones in our house with our son in particular.
Natural Linen Napkins: I love natural linen because they will contrast with a white linen table cloth beautifully. Or do the opposite if you
Neutral Table Cloth: This can white, light gray, or natural linen. This will work for EVERY holiday or gathering. Look at using linen or canvas for this.
Colored Table Cloth: Look for a color that coordinates with everything else you have. I like light blue, olive green, or something similar because it matches everything we own. So choose accordingly.
Pot Holder: I don't always want an oven mitt and love using pot holders as well in the kitchen. I love these ones from the same collection.
Want other options for where to get linens. Here are a few of my favorite brands:
Magic Linen
Fog Linen
Hawkins New York
Minna
Farmhouse Pottery
Food52
Etsy
June Home Supply
If you want to see more essentials for your kitchen and gathering check out the ultimate list by clicking below.