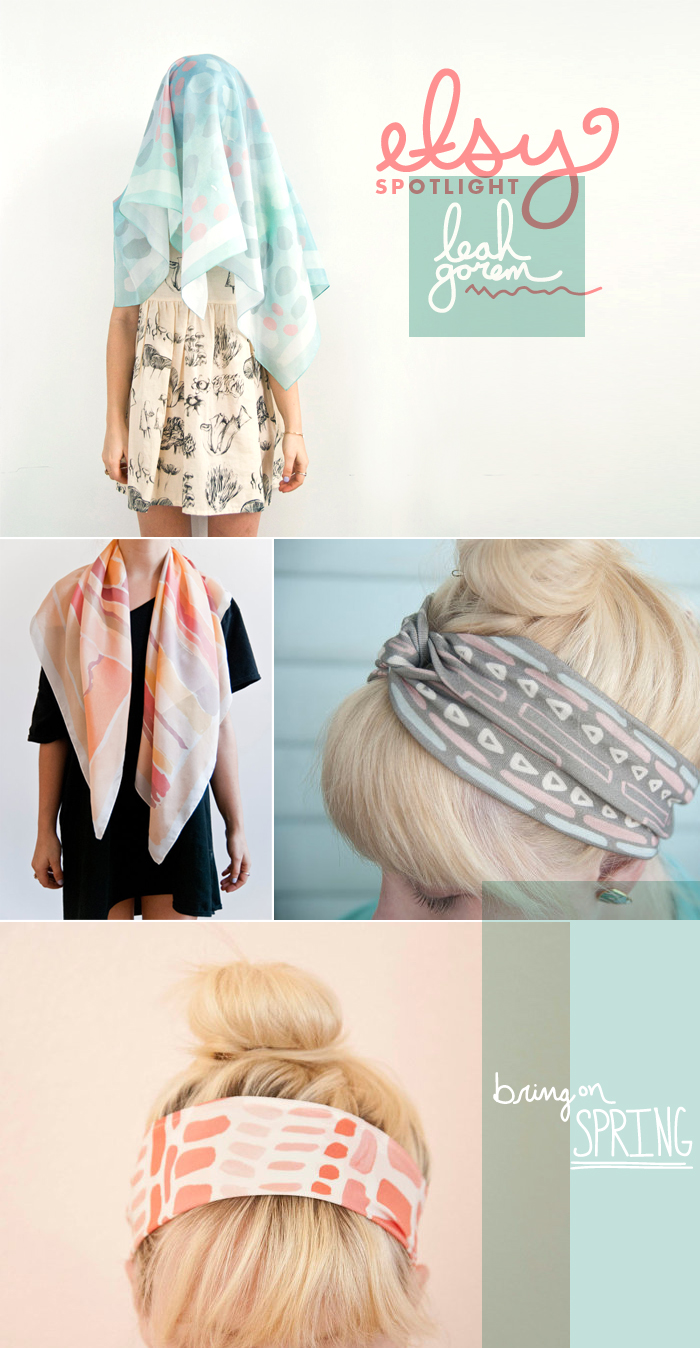 Well hello Tuesday! I look forward to all these columns on here and the Etsy Spotlight is by far one of my faves. I am always keeping a close tally on new stores and what is really great over at Etsy. Leah Goren's work has been on my favorites for some time. I choose many stores by their choice of pattern, colors, and how well they shoot their products. Leah's work not only fits the criteria but that top image made me laugh, which is a total bonus!
Her headbands make me very ready for Spring to arrive even though I know we are months away. I can dream for now about wearing bright colored scarves on a Saturday morning while shopping the Farmer's Market, right?!
Make sure to check out Leah's shop and check out her website full of her awesome patterns that will help you pretend it is Spring till it really is Spring.