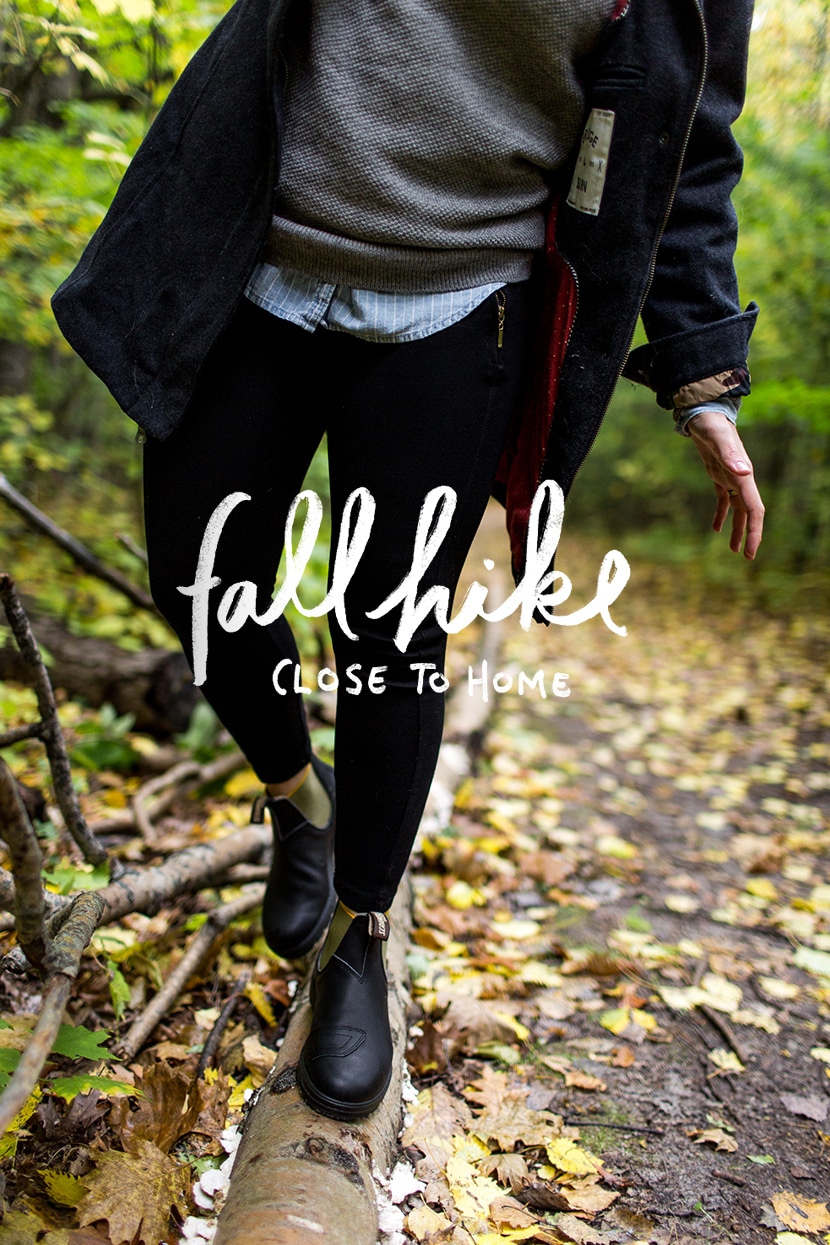 There are dozens of things I love about living in Northern Michigan, but probably right up there at the top of them all is the ease of enjoying the outdoors. As a kid I grew up building forts in creeks, climbing trees, collecting things from the woods, and creating imaginary worlds along the lakeshore in the summers. When we left it was the thing I missed the most. Now, that we are back up here, I daily go on a walk whether with just Hayes or with the whole clan. The only time we don't is in the rain. It was something we vowed to do when we knew we were moving back here. This practice has made fall ever more magical to us.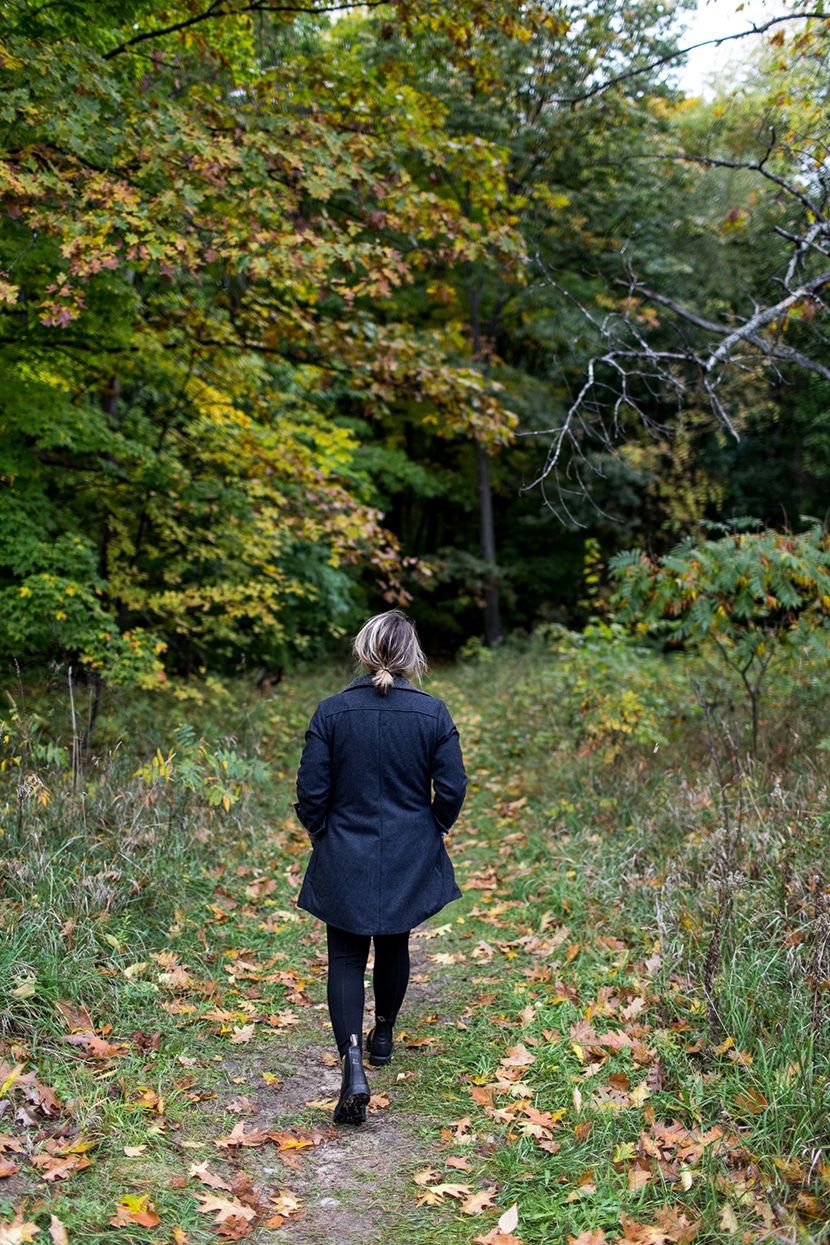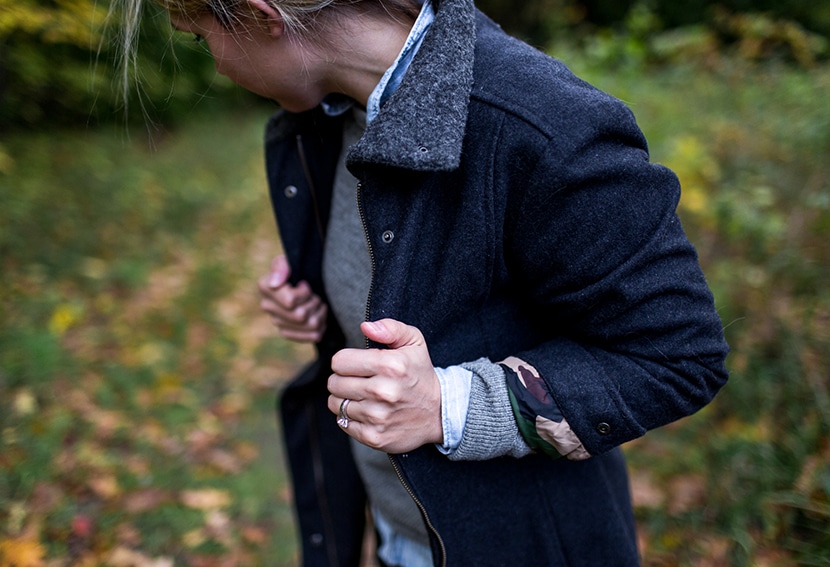 We have our favorite hikes around the area, but recently we have been trying to find new ones. We discovered one trail just down the dirt road from our rental house. The drive in is all two-track and the trail is off a road that dead ends on someone's farm in the middle of the peninsula. It is remote, quiet, and I honestly couldn't really explain how to get here and I am okay with that. The quiet here is life giving on days when you need to clear your head and it has been the most amazing thing to have this sanctuary just a minute or so from our home right now.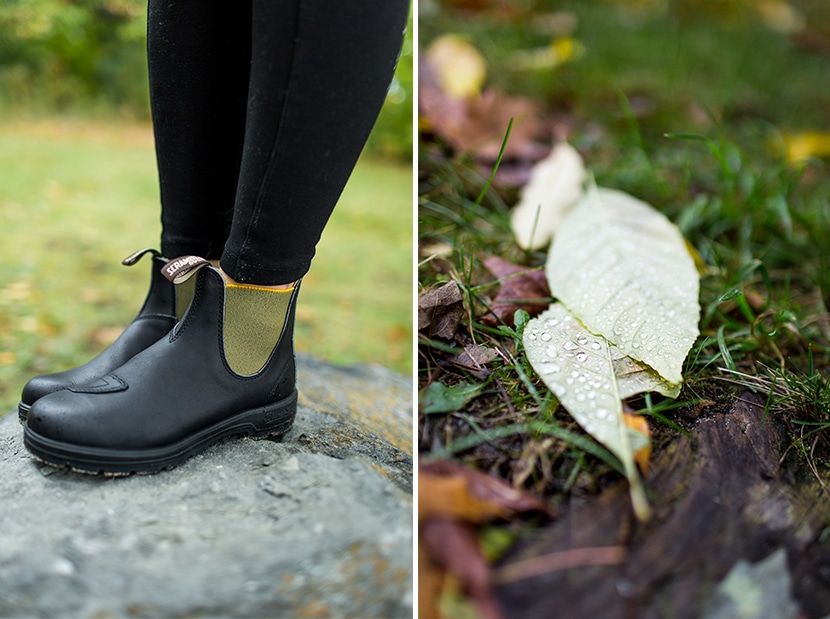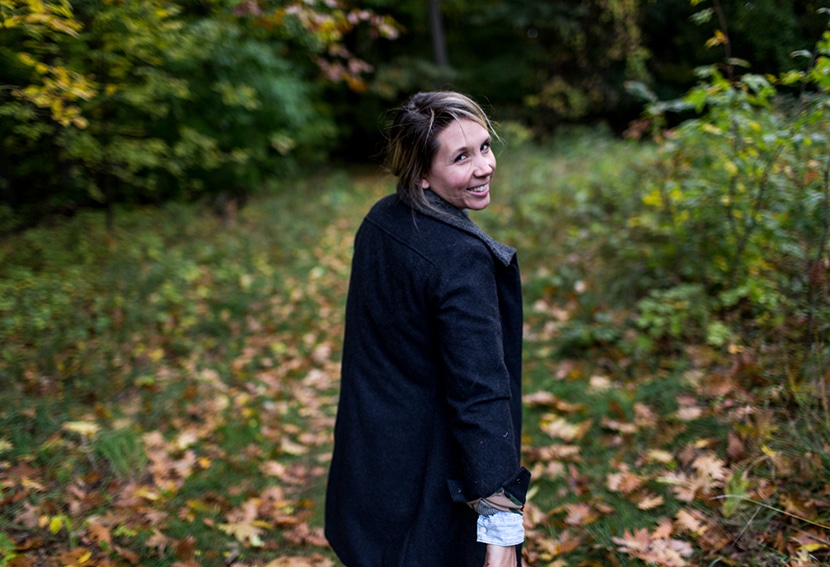 With all the hiking we are doing, I have been trying to find shoes that allow me the ability to get out, stretch my legs, can get dirty, but are effortless, chic, and wear like iron. My collection of outdoor shoes has grown in the last few months as we prepare for the upcoming weather of the fall and winter seasons here. So, when I discovered these Chelsea boot style pull-on boots from Blundstone on Zappos, I knew I met my adventuring match for the fall. They can be waterproofed very easily and are easy to take on and off. These boots can go from day in town to the trail without skipping a beat and they arrived just in time from Zappos because of their fast free shipping so that I had them to enjoy the last weekend.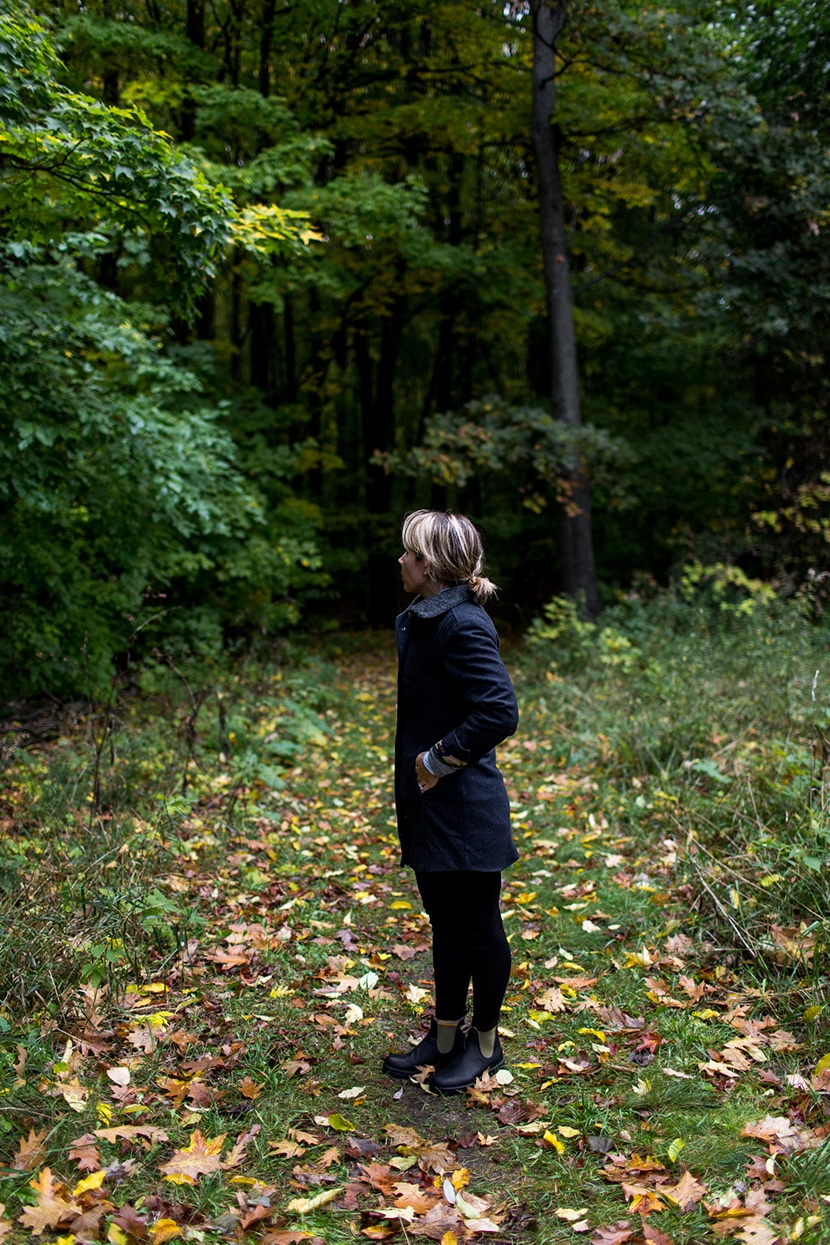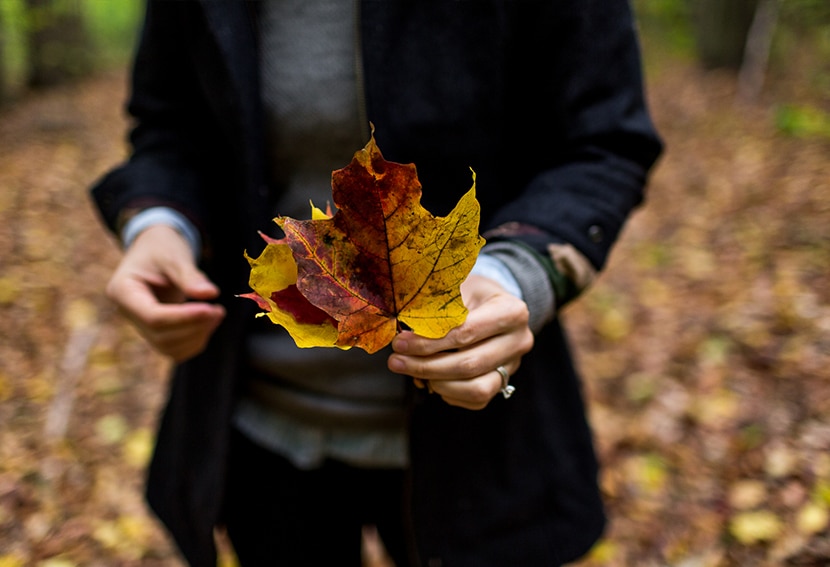 The boots came along for a weekend hike on that favorite trail of ours. They were the perfect pair of shoes to enjoy the trail filled with a sea of freshly fallen leaves.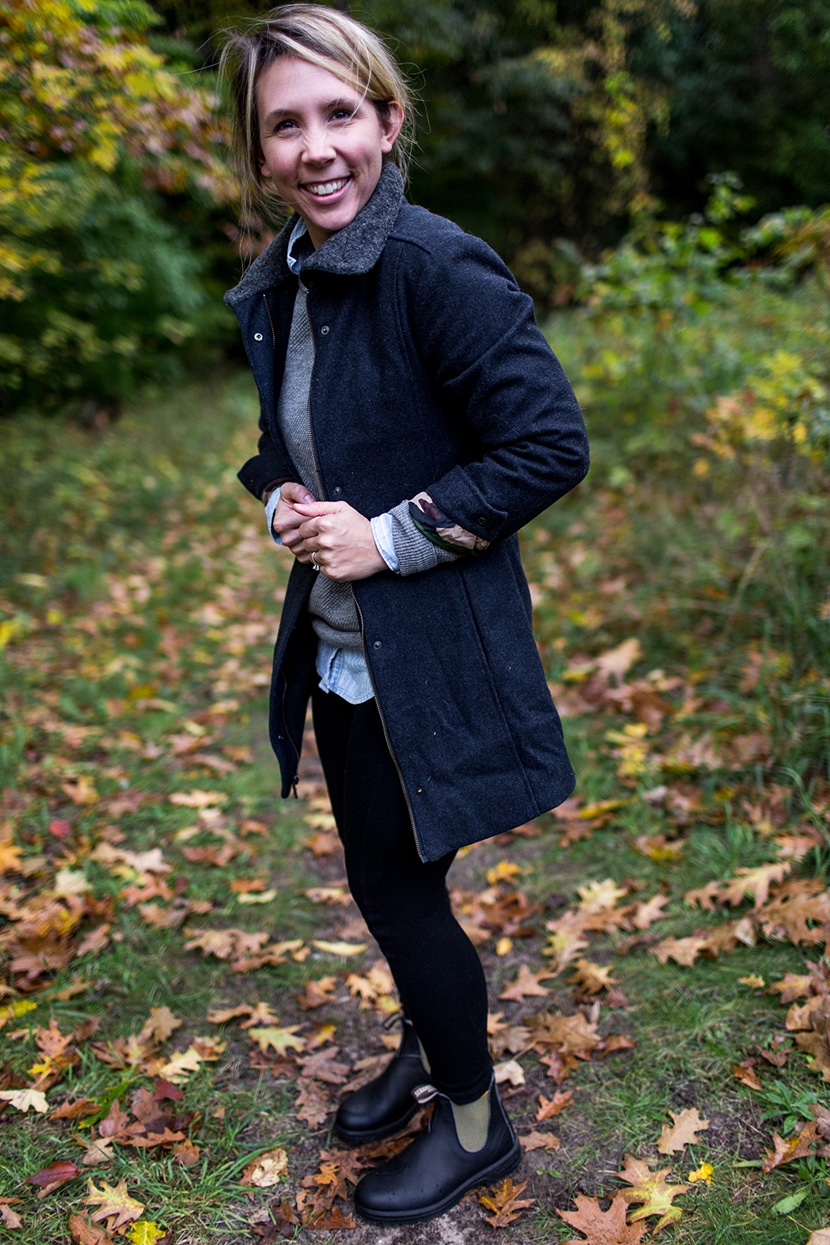 In the past, I have found it hard to find great shoes that keep your feet warm and dry while also being stylish and cool. This year though Zappos has so many styles to check out, but I found the Blundstones as a top contender and after taking them with me this weekend, I honestly have been wearing them non-stop since.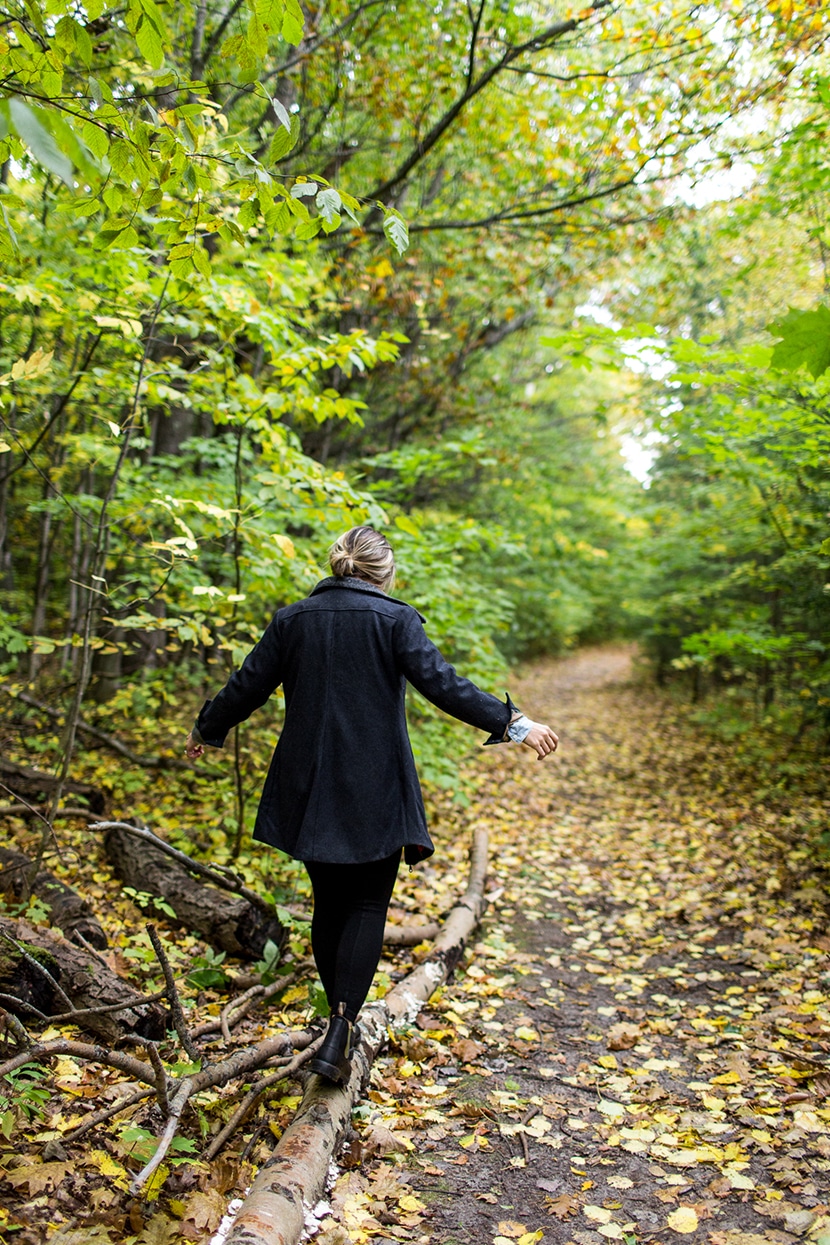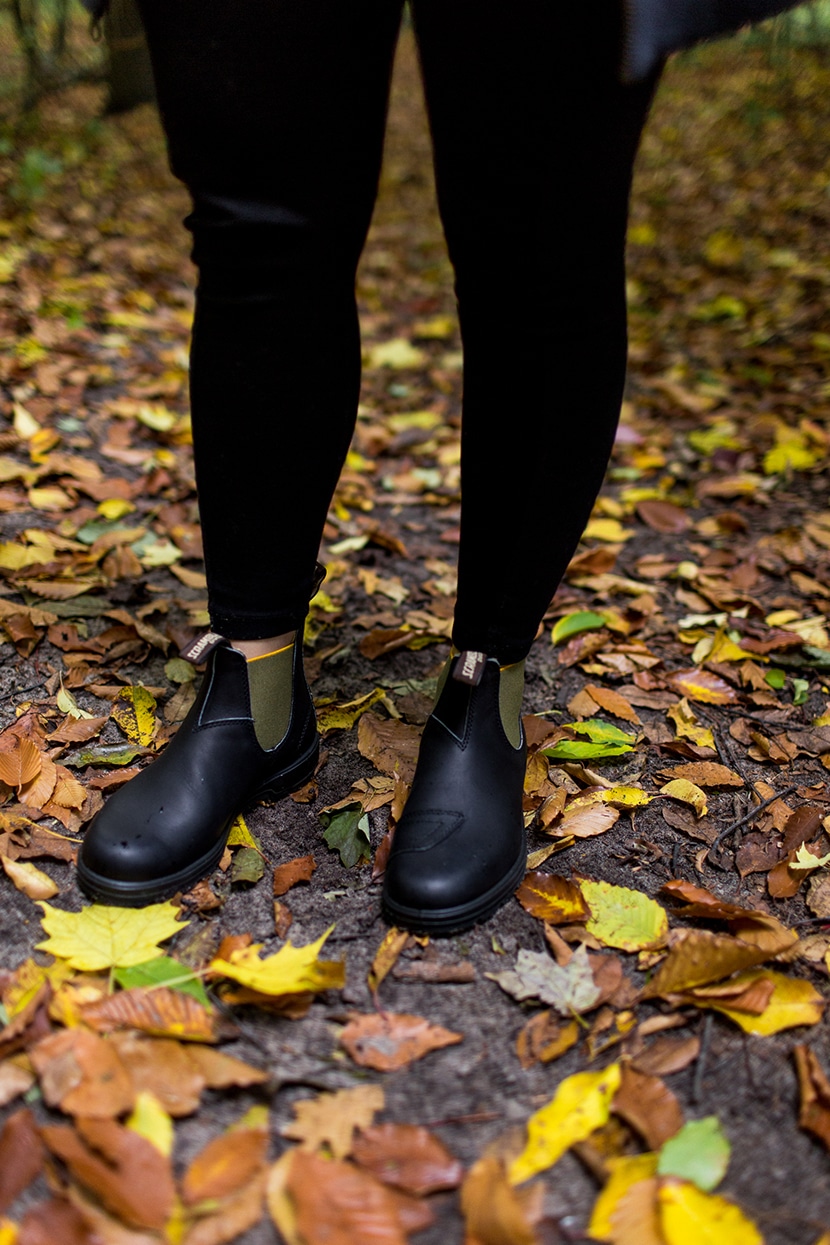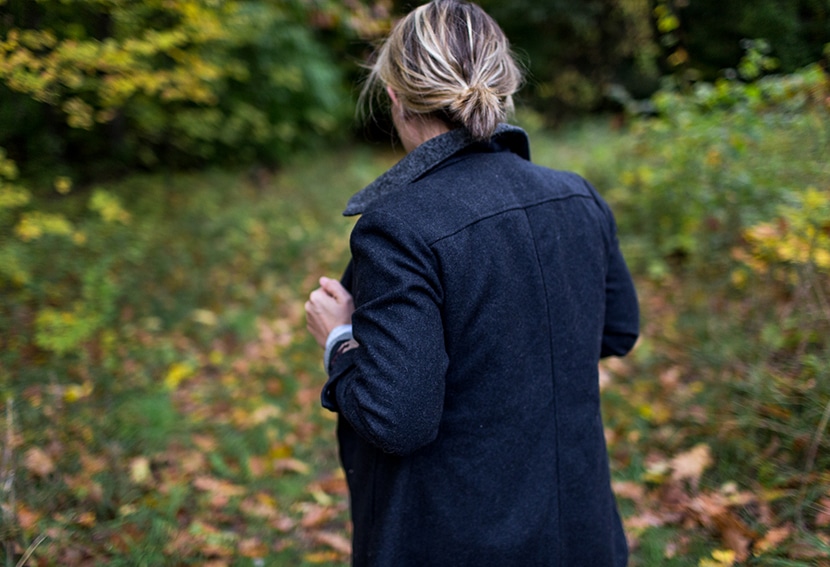 There are many days still left before these trails are snow covered and the leaves are losing their color and I don't plan to miss a day out here on the trails. Even in the chill all you need is a few good pieces to keep you warm and toasty. I am trying my best not to let the elements be the only hindrance in getting out and enjoying the seasons.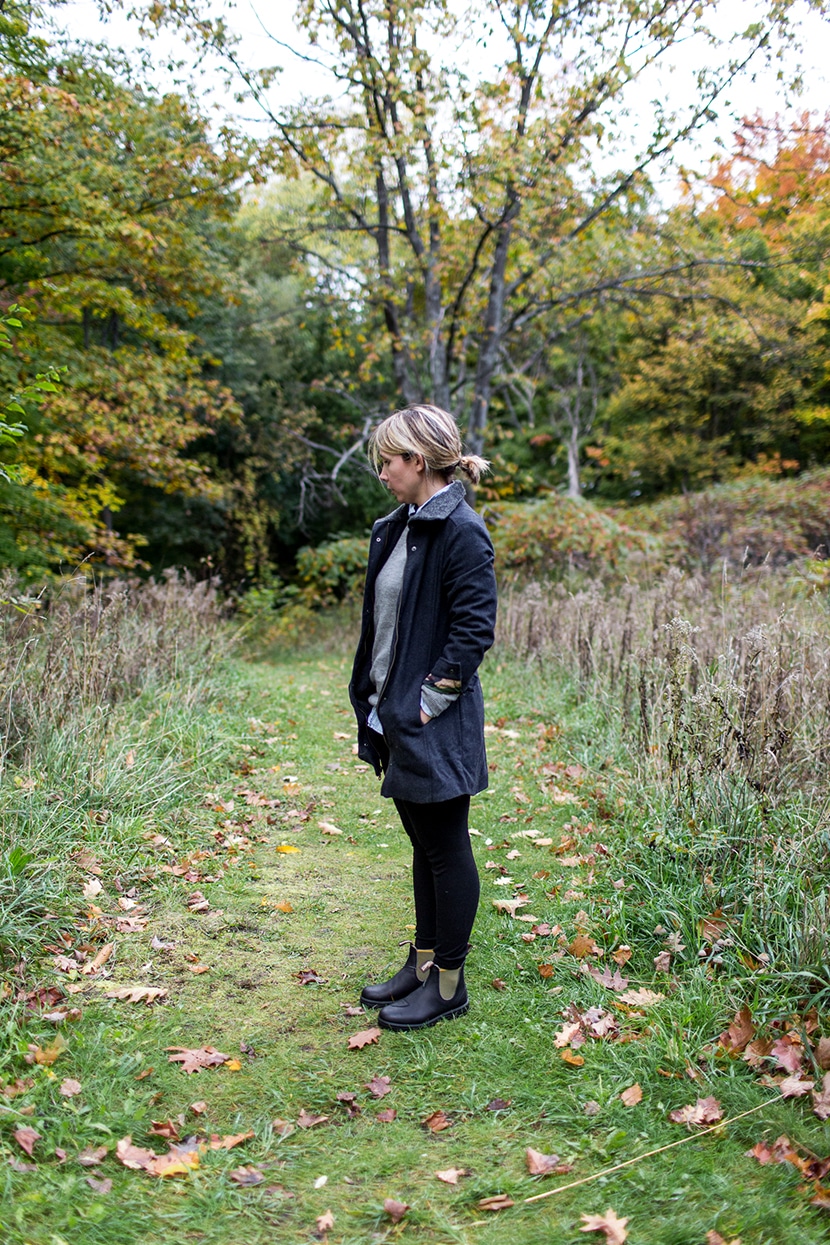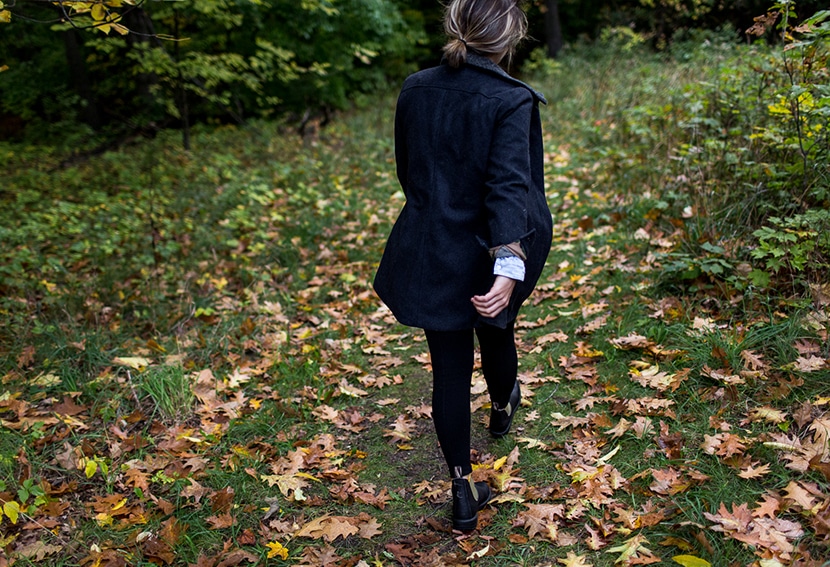 What shoes are you planning to keep on hand this fall season for outdoor adventures? Do you have a favorite type of boot you always have around?
Get all outfit details:
Jacket from Bridge and Burn (Similar)
Sweater from Zady
Button down from Gap
Leggings from Zara
Shoes from Blundstone found on Zappos
This post was sponsored by Zappos and Blundstone. All thoughts and opinions are my own. Thank you for supporting the brands that sponsor The Fresh Exchange every month.