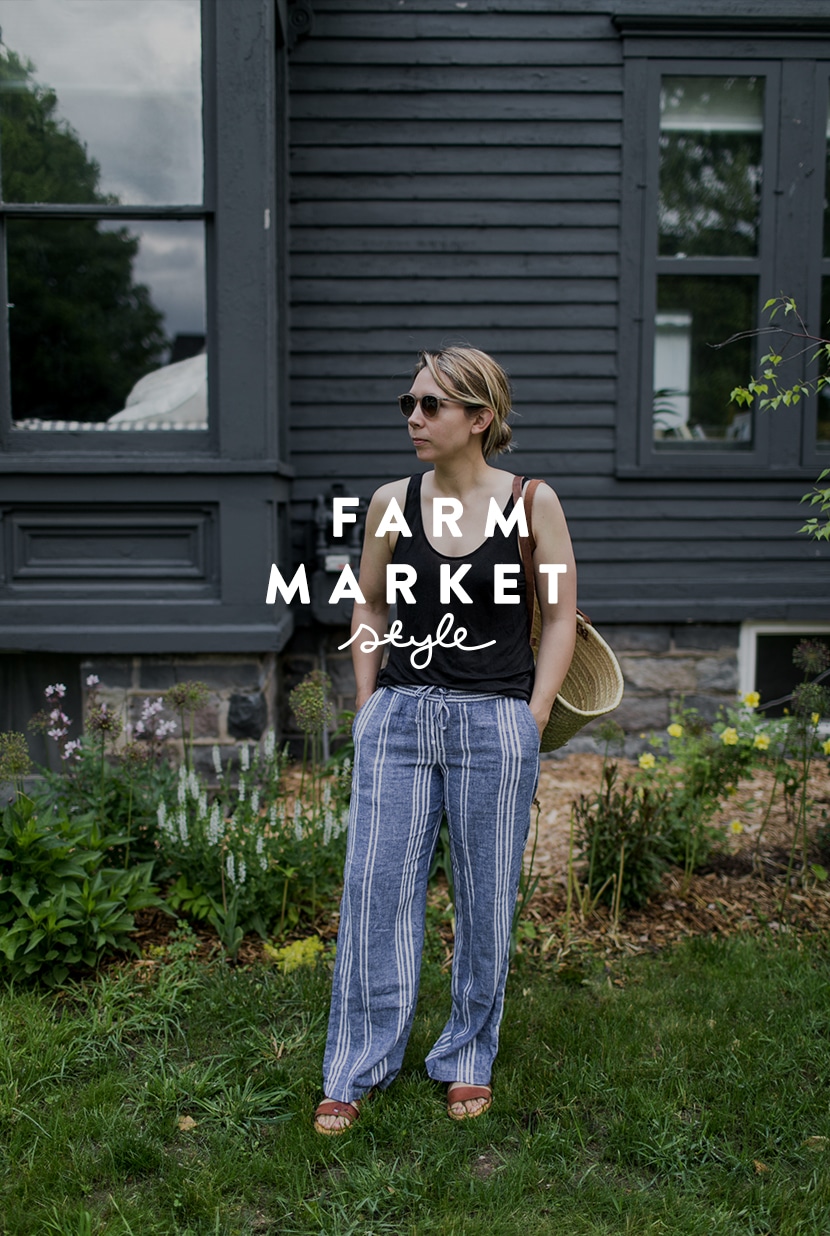 We recently moved downtown for the summer and we have been loving having a new perspective for a little bit. Downtown Traverse City is amazing this time of year and though it is magical outside of town as well we are loving having a downtown summer this year especially since we don't know when we will ever get this experience again. It is pretty unique and special.
One of the awesome things is that twice a week there is one of the best farmers markets in Michigan just blocks away so I have every intention of heading down every Wednesday and Saturday morning to take in what is in season, meet farmers, and learn more about the local food that we have available to us.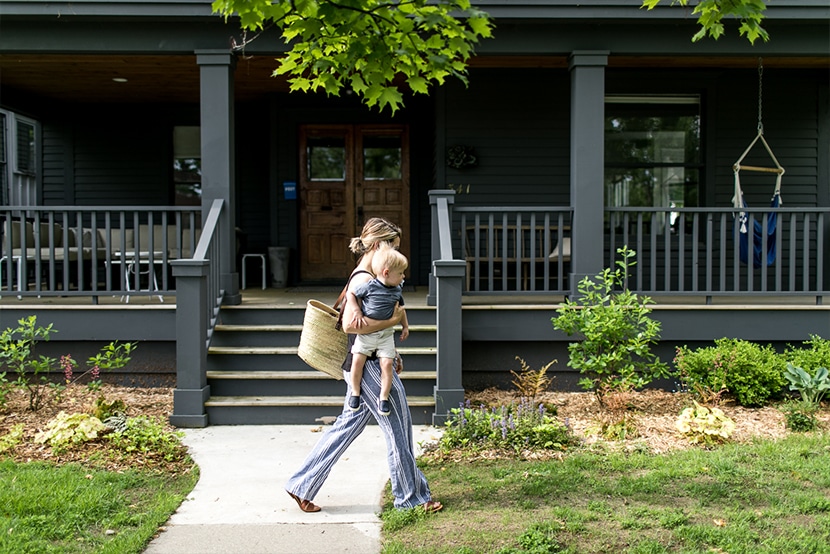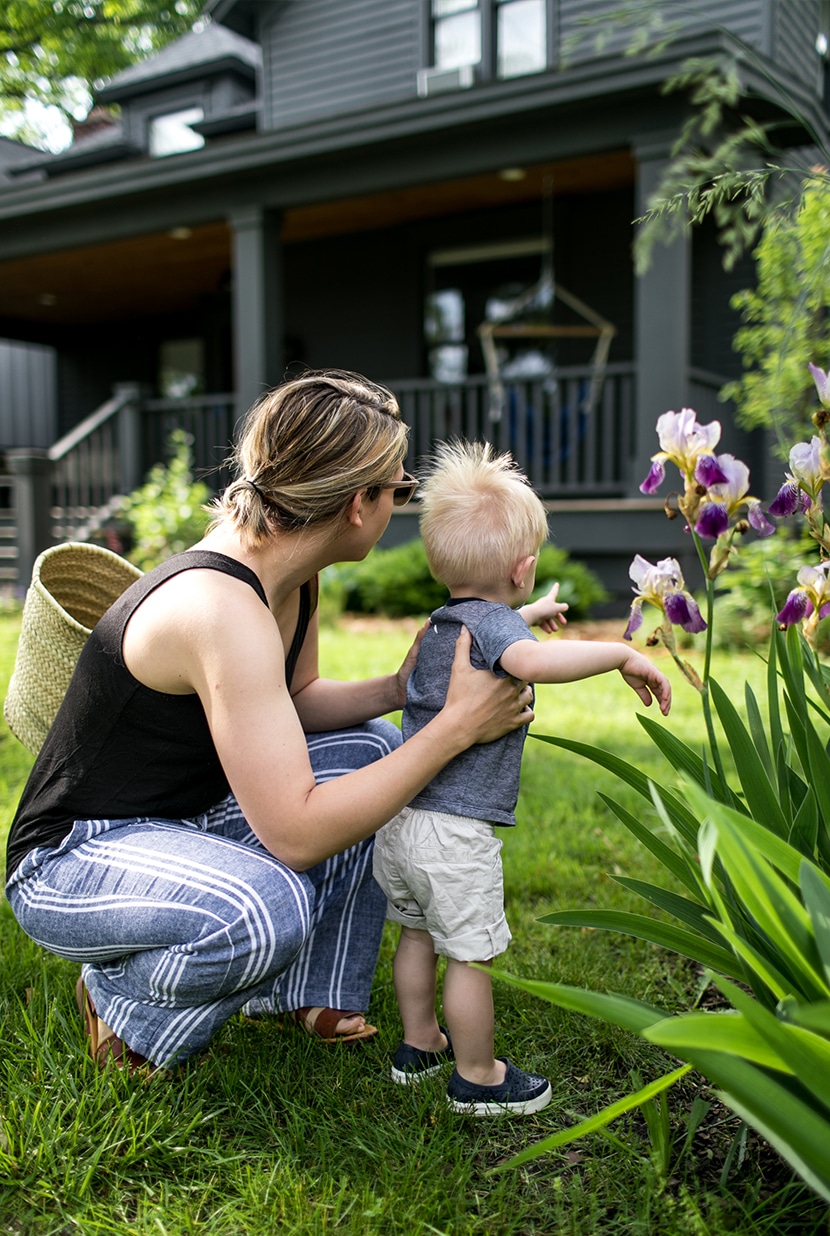 On Wednesdays, I have Hayes all day so I have been looking forward to the fact that this is our day together each week and we can start it by spending it at the market. Hayes loves flowers and all the veggies at the market so I knew it would be an awesome way to start our days.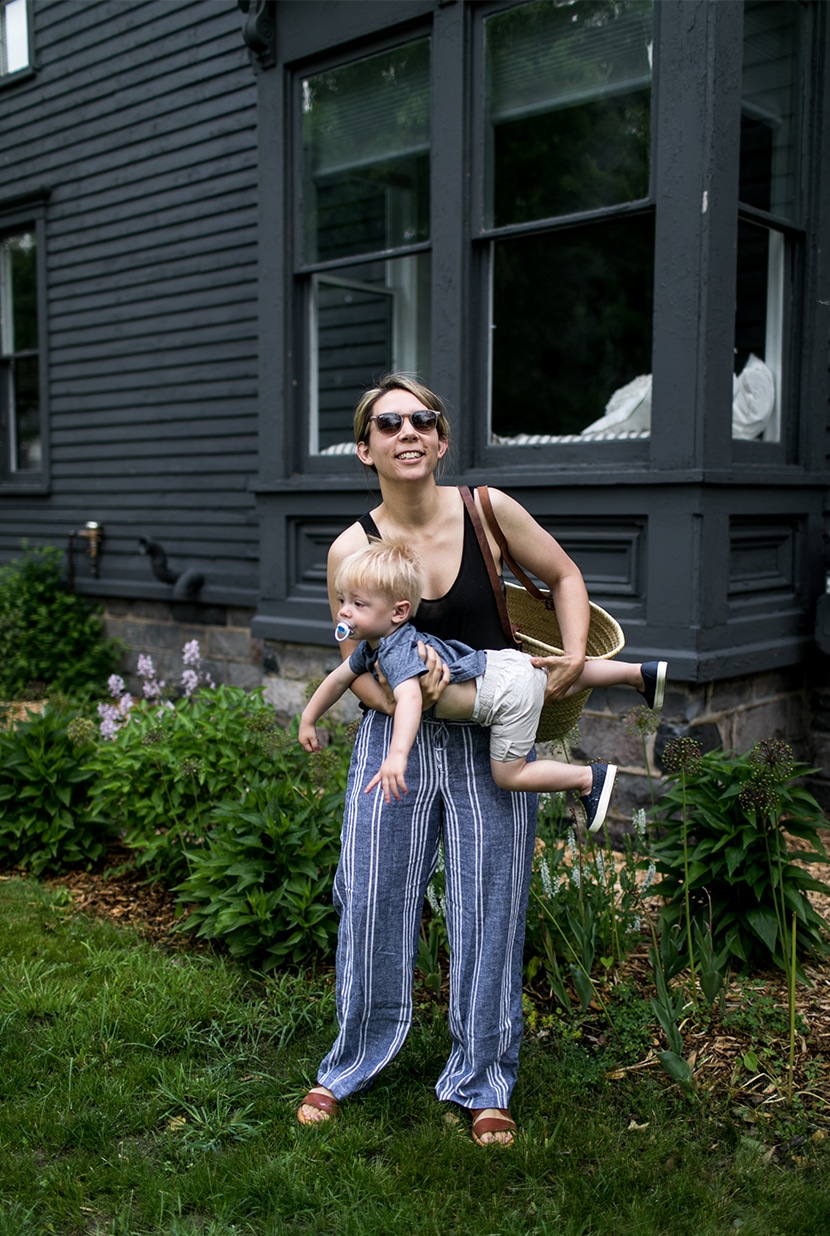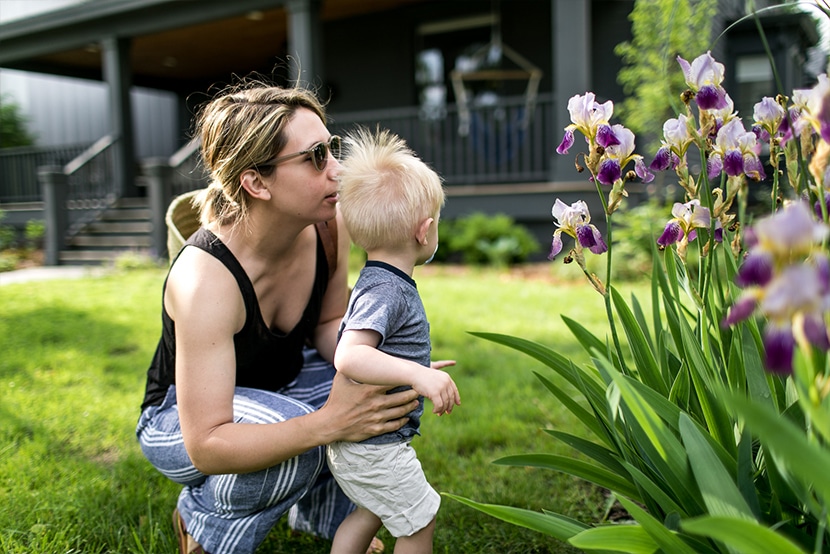 This summer we have already realized will be significantly different than last. Hayes is active, aware, and completely ready to take on the world (so he thinks) so we love that it forces us to plan activities and things for us to do as a family. It means that my wardrobe for the summer needs to comfy, easy to wear all day, and breezy. This is why I love wearing linen in the summer. I recently picked up these pants and really love how easy they are to wear. They are so comfy and easy to wear.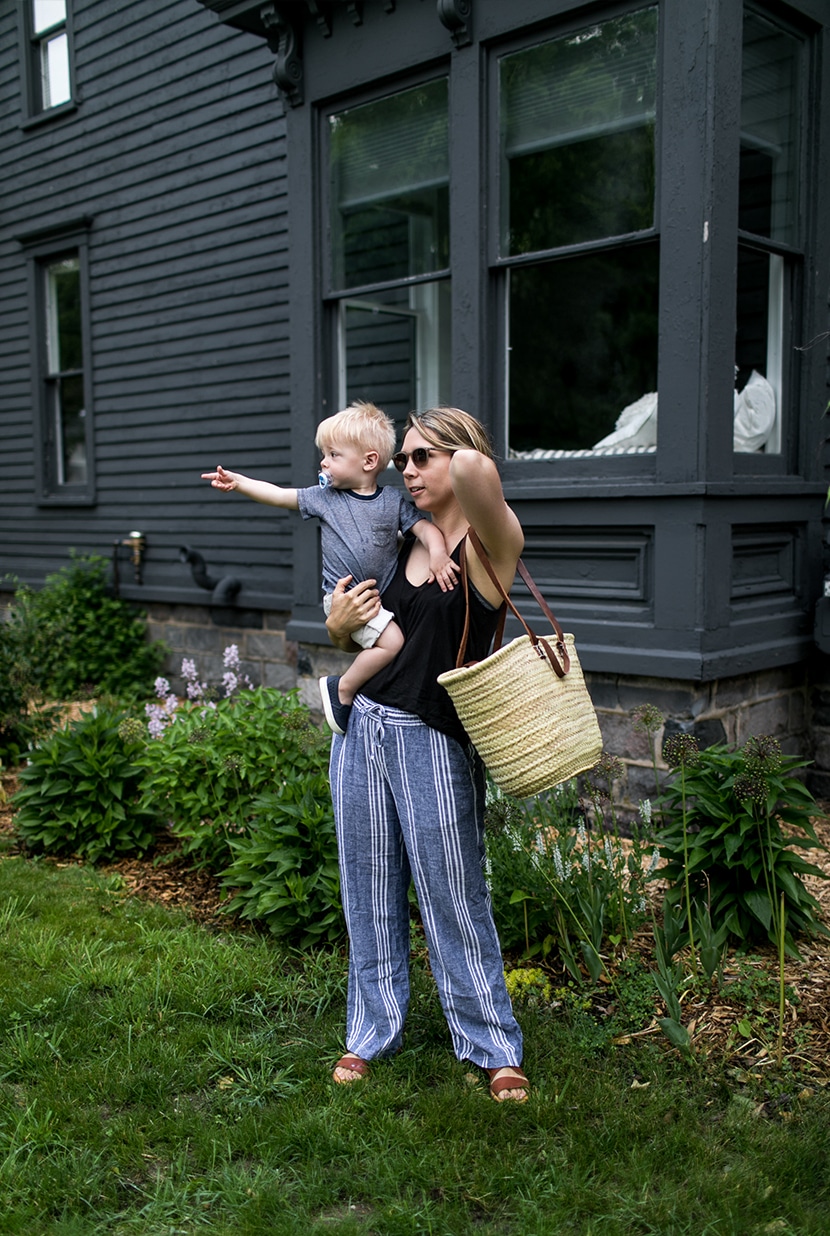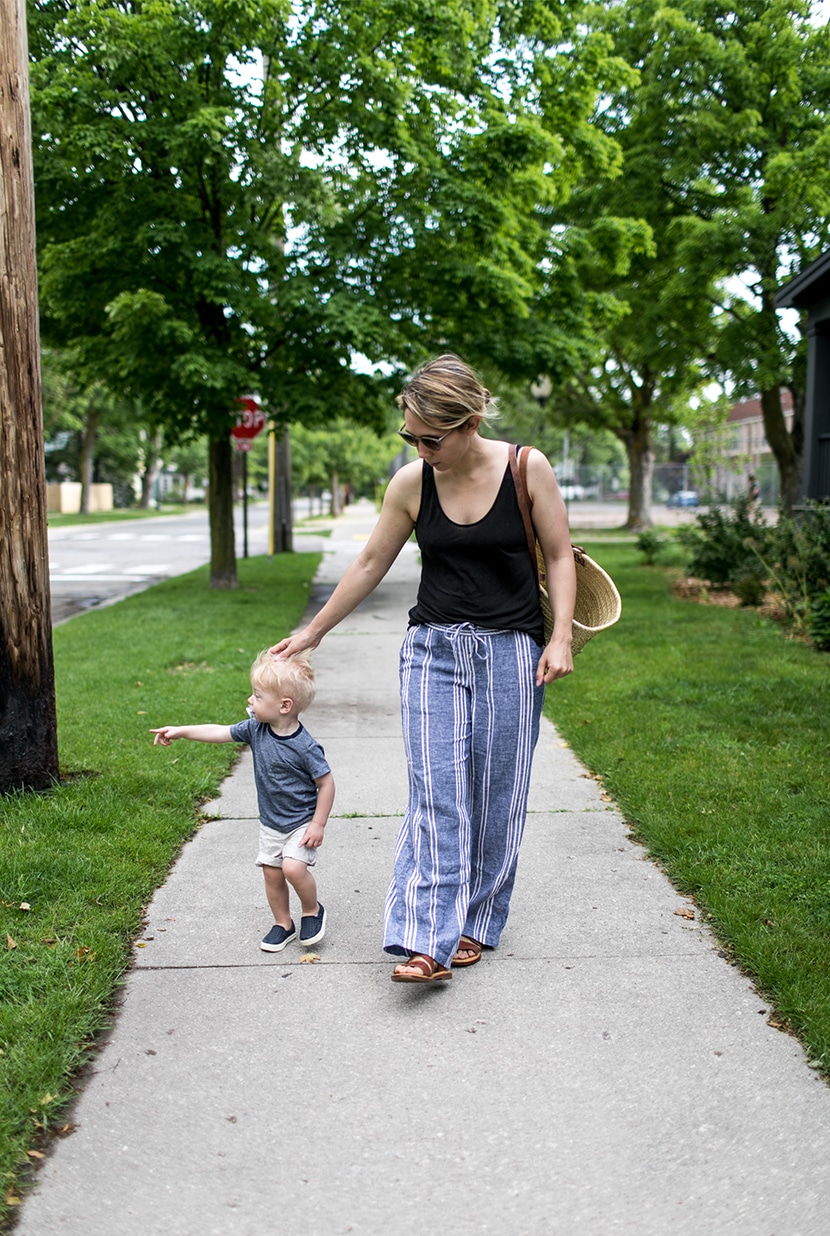 Since we typically use our stroller to go to the market on Wednesdays I use my Market Bag to haul everything home. It works great for carrying everything we need for the next few days in it. I also wear comfy shoes such as these to walk the mile or so to and from the market.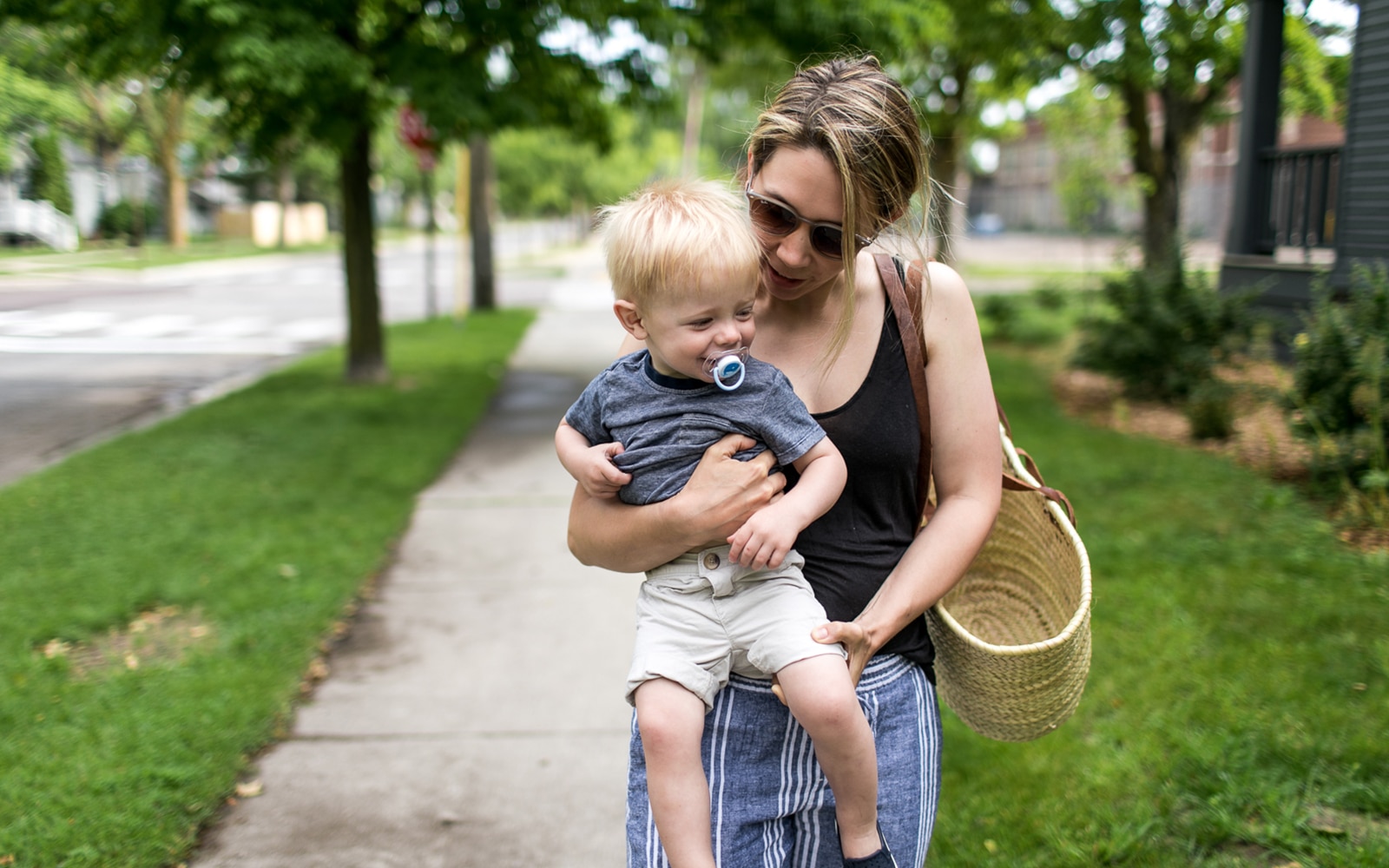 This summer is going to be fun. It may be warm, but I can already tell we are going to have a great time.
What exciting things are you doing within your routine this season?
Get the look:
Sunglasses from Ray Ban |  Black Tank from Lou & Grey  |  French Market Basket |  Striped Wide-leg pants from Old Navy  |  Sandals from Kork-Ease