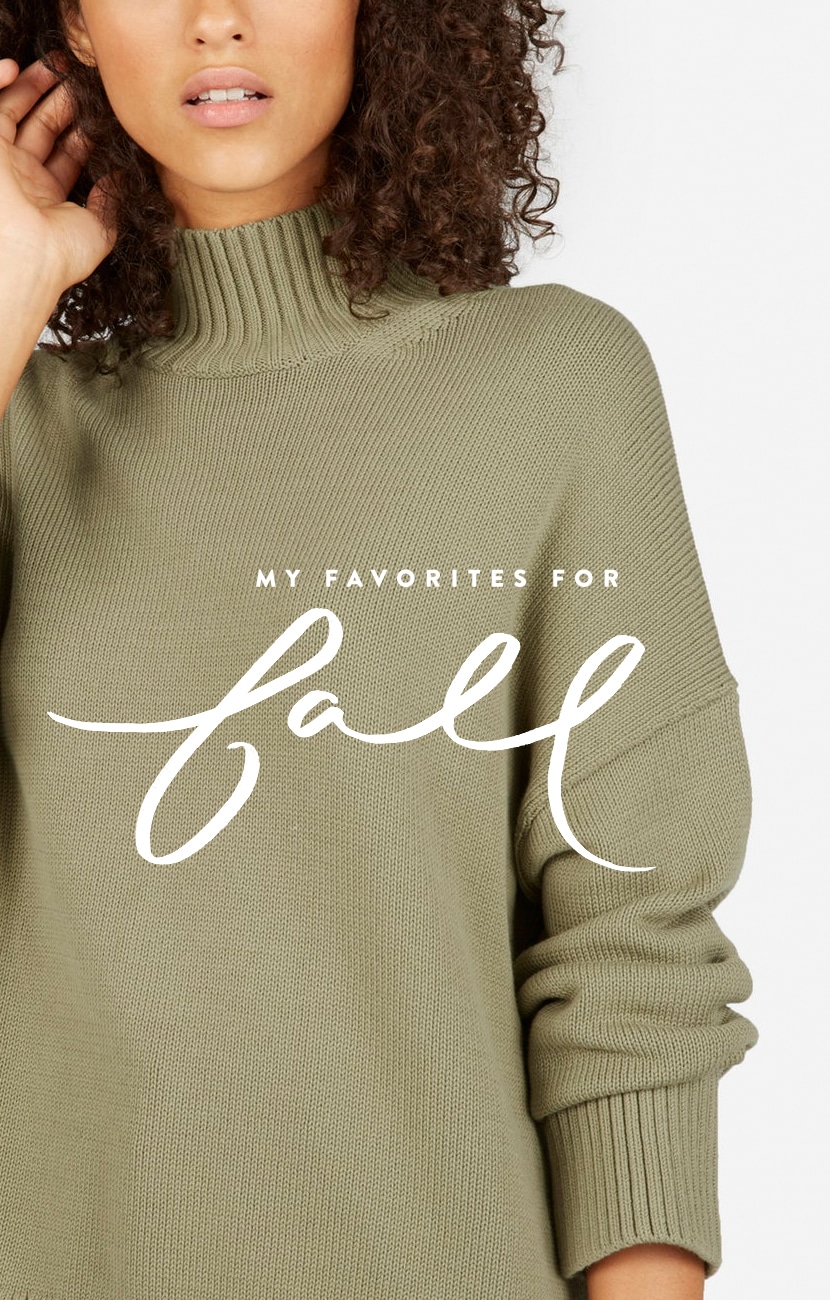 Yes, I know I know…summer isn't over, but we are currently wearing coats and jackets up here so it feels as if fall has arrived. I am already pulling out my fall shoes and sweaters not out of want but out of complete necessity. I won't lie that I am loving the cool days though. Since moving back to Michigan, I find such value in cool rainy days and even sunny cool days as well. The slower pace and the cozy atmosphere they create is undeniable.
So, as I begin to slide my sandals to the back of the closet and my wellies to the front, I am also beginning to figure out what are some of the pieces I will be adding to my closet this fall. I try to keep my max to 10 pieces each season, but before making any investment I do two things:
I make sure I don't have anything similar in my closet already and if I do then does that piece actually need to be replaced or not? Hard questions as it feels I am always on the hunt for the perfect tee or perfect sweater.
Recently, I started trying to become extra aware of where my clothes are coming from. So I try to choose things that are being done with good for the world or in the least are supporting small brands trying to grow and create a positive community. These days it is way easier and I will be talking more about some of the brands I shop the most this month to help give you a launching point.
All that said, I gathered up the 10 pieces I have decided need to be in my closet this fall to help get you thinking towards a fall wardrobe. I will, of course, be doing my Fall Wardrobe post like I do every season, but I am holding off till closer to the first day of fall. I know how so many of us just aren't ready to say goodbye to summer. I get it!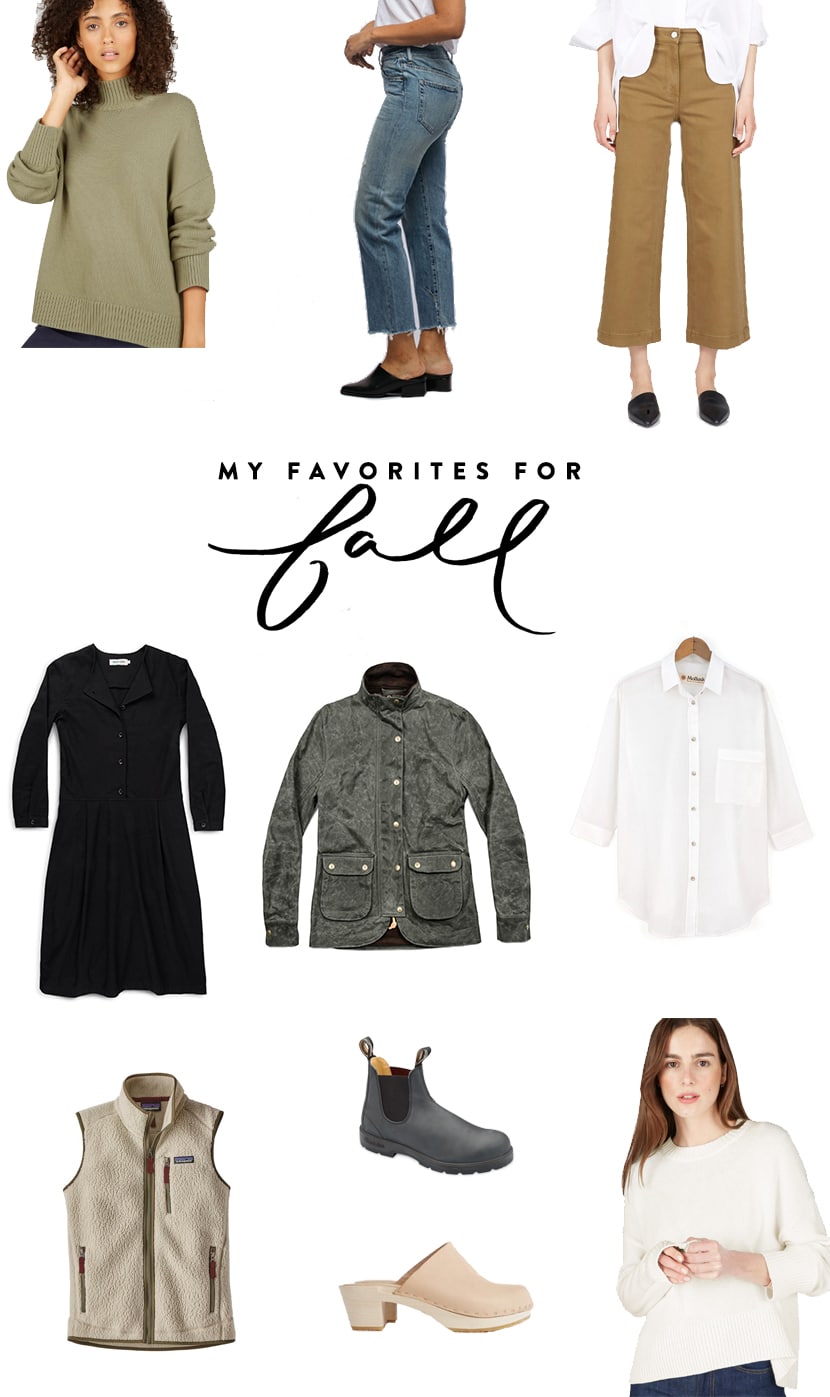 Olive Turtleneck Sweater from Everlane $68  |  Vintage Denim from LiveFashionABLE $128  |  Wide Leg Crop from Everlane $68  |  Brushed Cotton Dress from Taylor Stitch $128  |  Waxed Cotton Coat from Taylor Stitch $248  |  White Linen shirt from Mollusk Surf Shop $95  |  Fleece Vest from Patagonia $119  |  Suede Boots from Blundstone $184  |  Leather Clog from Bryr Clogs $264 |  White Cotton Crew Sweater from Everlane $78
What items are you eyeing for fall? I would love to hear. Also, what are your favorite conscious, American-made, small-run, and/or ethical brands out there?! I am always hunting for new ones.