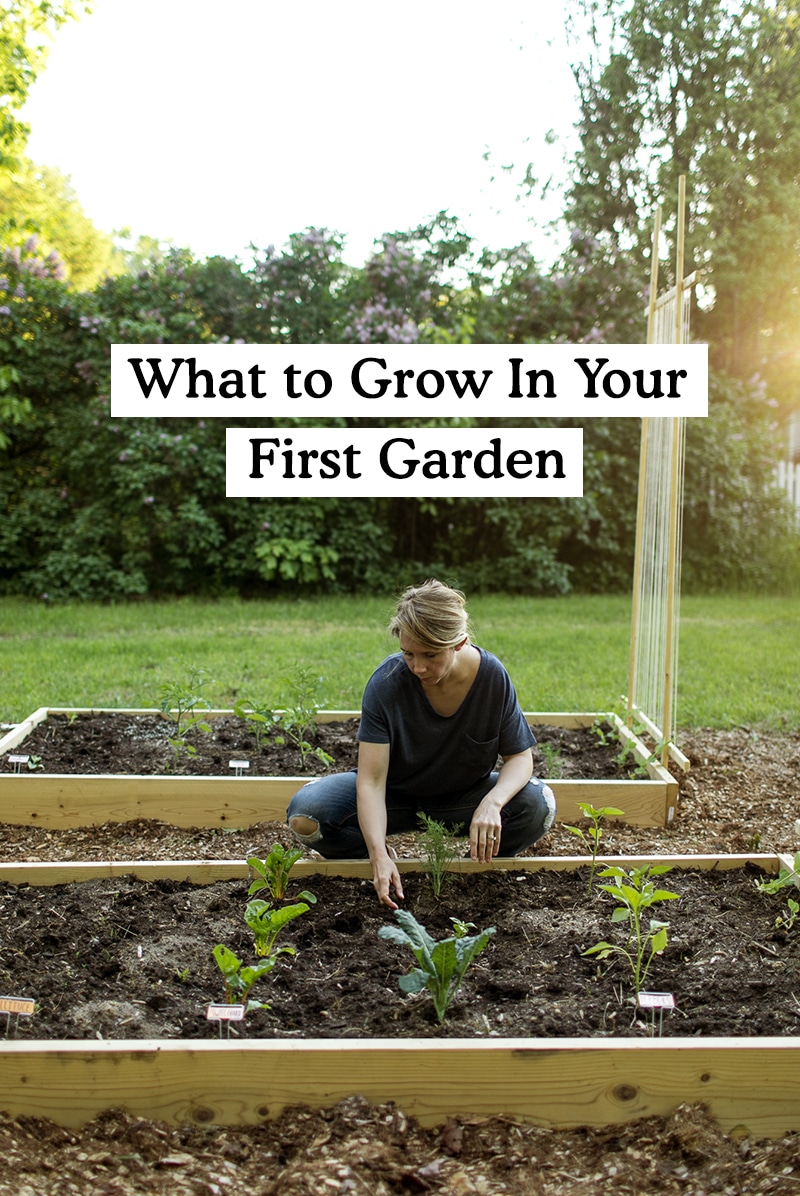 The top question I get from those with a Beginner Garden is, What should I grow in my first garden?
I love this question because beginning a garden is one of the most exciting things in the world, but also it means someone is going to start growing their own food. It makes me happy to hear about the beginner garden starting. Growing a garden is one of the beautiful and rewarding things you can do in the summer days. The practice of tending to something whether a few pots on a balcony or a few raised beds in a backyard brings a lot of excitement and hope. So I wanted to share some tips on what you should grow in your garden as a beginner.
If you are looking for a full plan I suggest checking out our Raised Bed Beginner Plan as it gives the exact types of things, placement, and more for your first raised beds. You can find the E-book here and you can see it within our Full Garden E-book for Beginners here.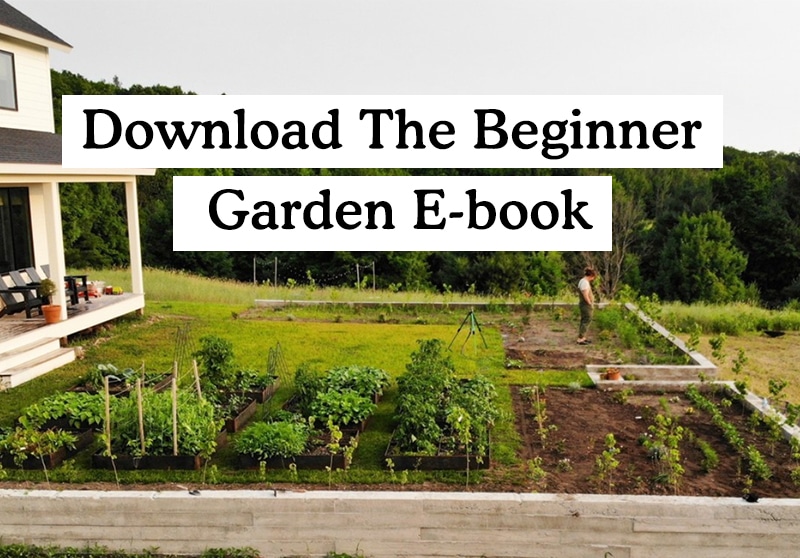 Let's jump in to what to place in a beginner garden.
Should I Start Seeds Myself?
The answer is Yes and No. I do not believe beginners should start seeds indoors, but I do believe you should use seeds in your garden.
Let me break this down before I tell you what to grow. There are certain vegetables and herbs that really needed to be started indoors. Unless you have a long growing season a lot of plants need to be started inside either by you, a nursery, or a farmer. But there are some that all you need to do is follow the directions on the seed packet to get going in your garden. I think for beginner gardeners this is the most overwhelming thing to figure out besides where and what to plant. I have a post that talks about starting seeds yourself as well as where to buy them.
Below I will tell you which plants for the beginner garden that should be Direct Seeded — Seeded into your beds in spring— or what you should either start indoors or purchase already started before it is placed in your beds.
What plants are the easiest to grow in my first garden?
I have a chart below of all the things I suggest for your first garden. You aren't supposed to grow EVERYTHING on the list. The goal is to give you options for easy and fun things to grow. I will indicate in the next section what needs to be started indoors and what can be direct sewn. But first you have to know what you want to grow so you can get an idea of what you will place in the space you have available to you.
All of these veggies, herbs, flowers, and fruit are very doable for beginners. You can grow a very beautiful garden with just a few simple things in your garden and by combining herbs, flowers, and veggies together in one space. It doesn't have to be complicated. Don't worry about companion plantings or anything else. Those are things for the years ahead of you. Now is just the time to enjoy getting to know how to manage a garden and reap some of the rewards.

What do I seed and what do I buy as a start for my first garden?
Knowing the difference is key so here is another quick list and chart for you to refer to when planning your beginner garden. The main thing you need to pay attention to when you start your garden and sow seeds or plant your starts is knowing the needs of what you are planting. Every seed and plant has different ways they need to be planted. Seed packets come with info on the back or you can check the company's site. As for the starts, when I was first learning I always asked the person I was getting the starts from what I needed to do. Ask questions! The people you purchase starts from want you to feel successful and to care for the plants so they are happy to offer tips and help.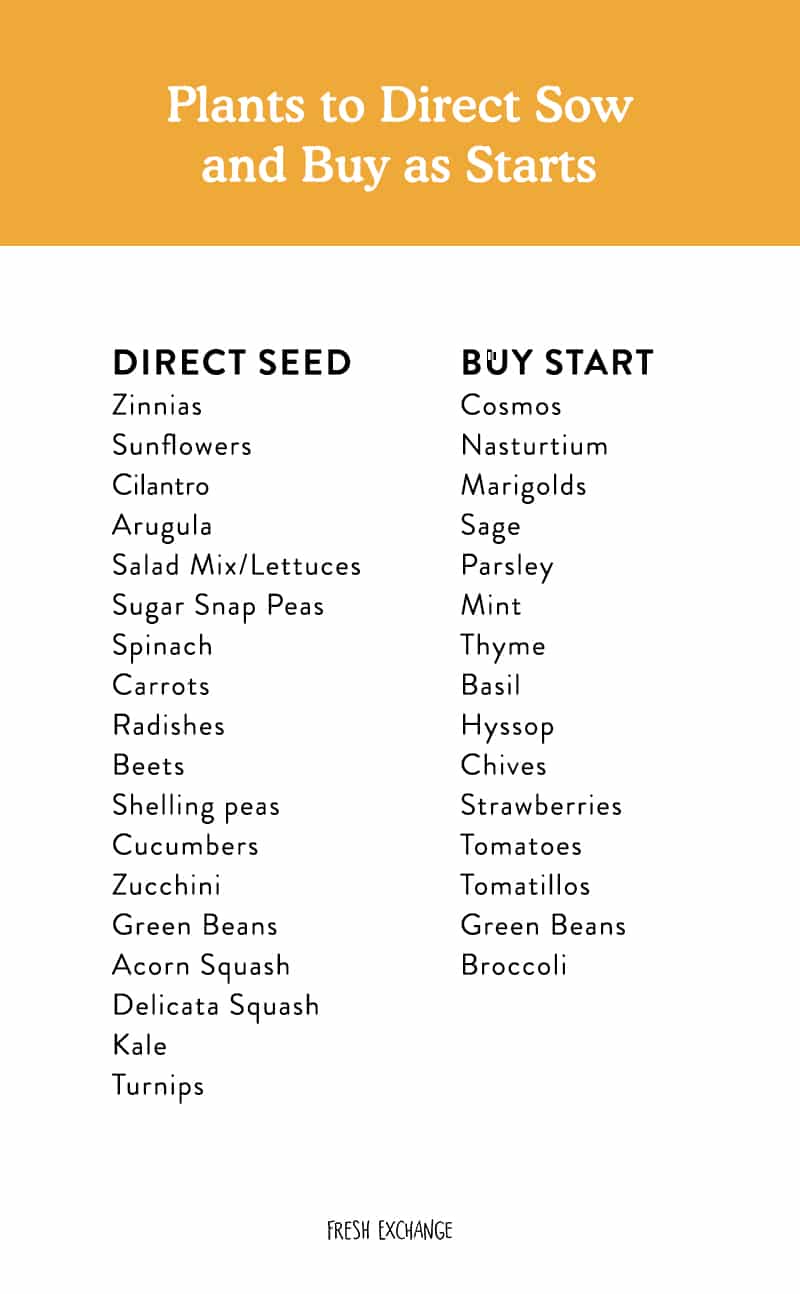 When do I plant my first garden?
To know when you need to plant I suggest knowing what your Hardiness Zone is by checking this website and entering your zip code. Every location in the world has a different zone, which are defined by the temps that area sees and it will indicate your possible first and last hard frost date. Knowing this will also help you down the road as you choose to add other plants and get more complicated with what you plant. You will learn the plants that will return every year and the ones you need to replant each year…aka what is perennial and what is an annual.
Once you know your Hardiness zone and your last date…I watch the weather like a hawk. I look for a week where the low is 40 or higher and the day time temps are 60+ each day with low storms chances…a little rain won't hurt but a torrential storm will be harmful to seeds and tender starts. Sometimes you have to plant before the last frost date…sometimes you have to plant right on that date or you need to wait it out a few weeks.
I ALWAYS make sure I am prepared for a frost warning and place bowls and buckets or tender starts. I keep frost protection over plants and so on just in case till we are well into summer heat.
Happy planting!!! If you have further questions leave your comment below. I would be happy to answer.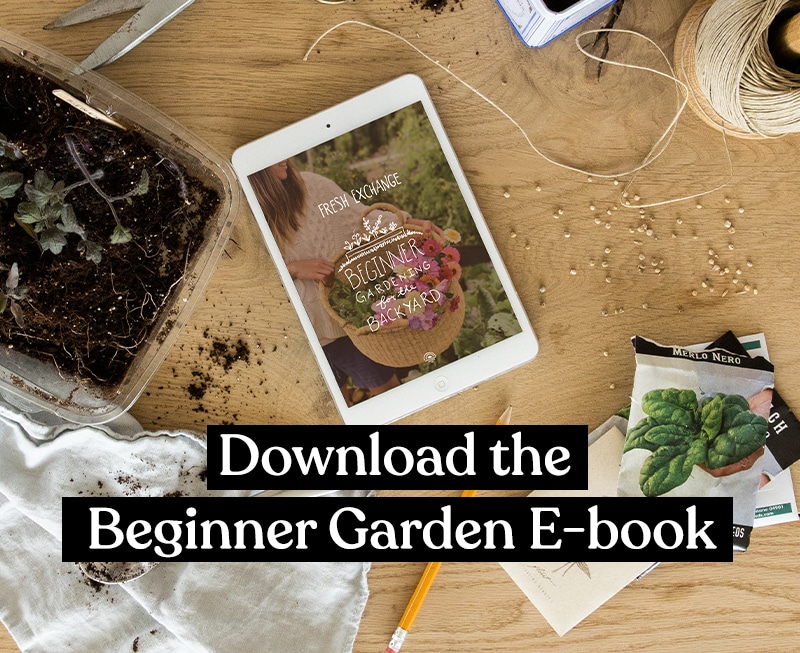 If you want all the info about starting your first garden I suggest you check out our E-book here and checking our IGTV where I walk through the full e-book for you to see first hand.