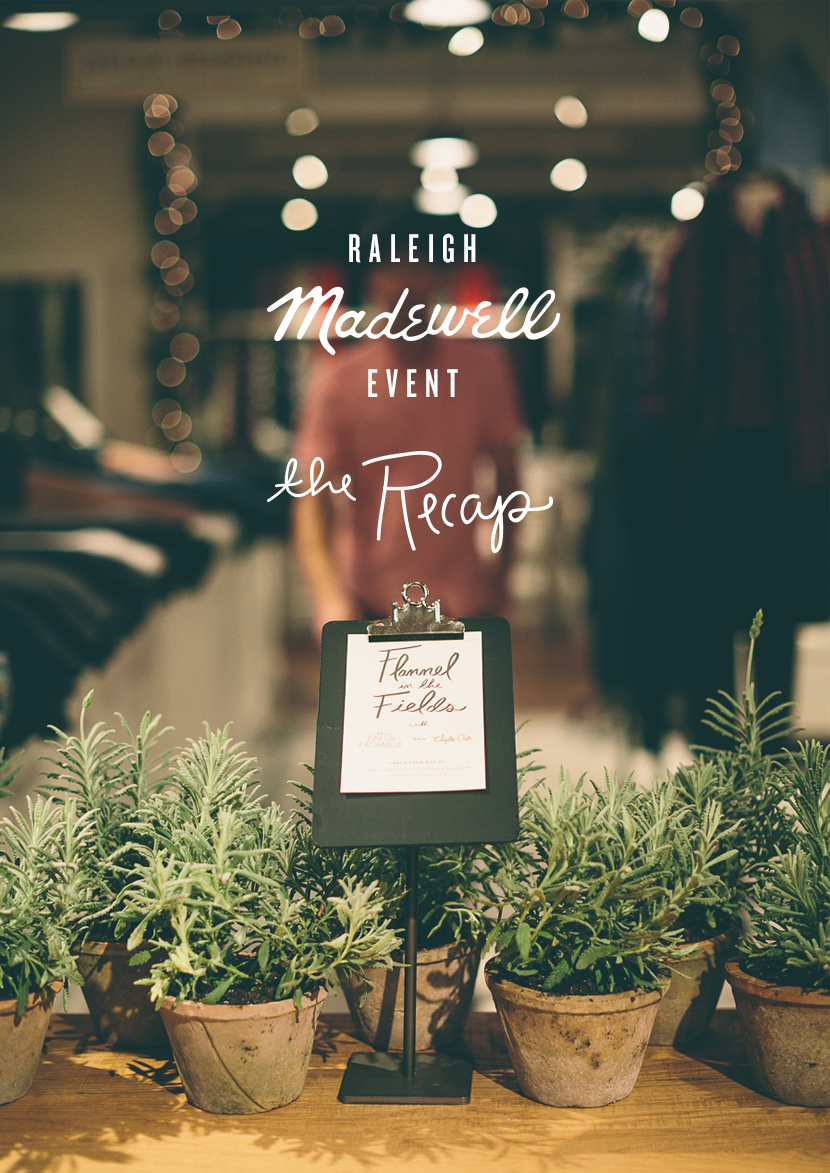 Last Thursday was our Flannel in the Fields event with Madewell and Clyde Oak. The event was a ton of fun and couldn't have gone better. Even with the hustle and bustle of the holiday season, we had a great group of ladies come through and shop with us.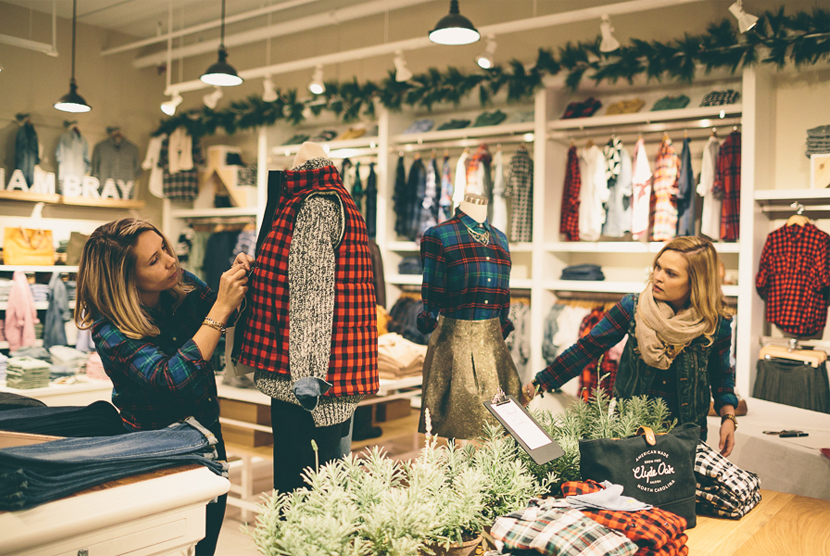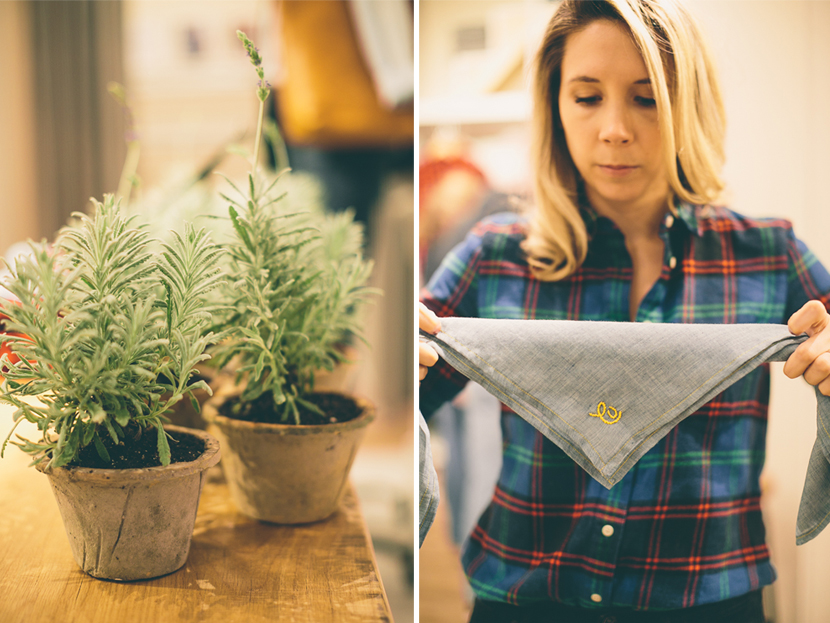 Remember the style post and video at the beginning of the month sharing about the event?! Since we shot that post back in November, I have been pumped for the actual event. Corey and I got to work with Kat and Taylor, the lovely ladies at Madewell Raleigh, to dream up this amazing event.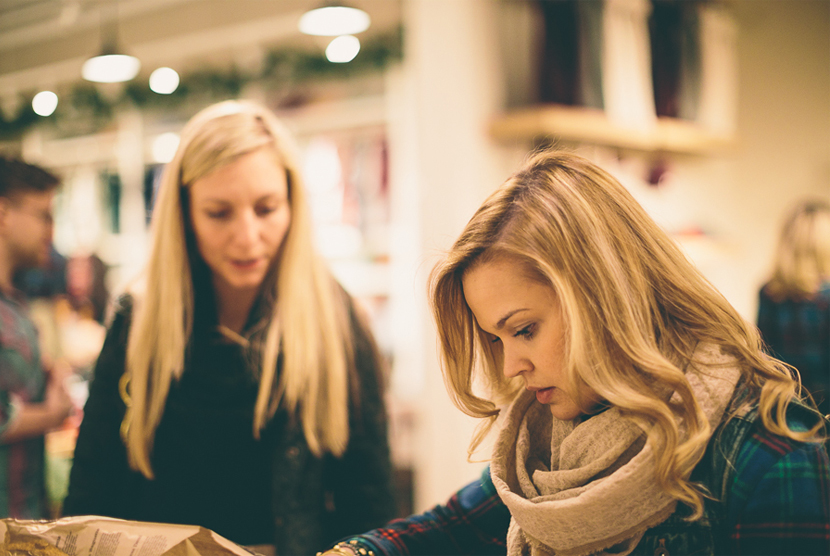 Not only are these ladies hard workers and know how to throw a great party, but they also have one of the best Madewell stores I have been in yet. The store is a great size and perfect to accommodate these fun events they hold frequently! If you live in the area I suggest getting on their mailing list so you know about all the fun and exciting things they are doing.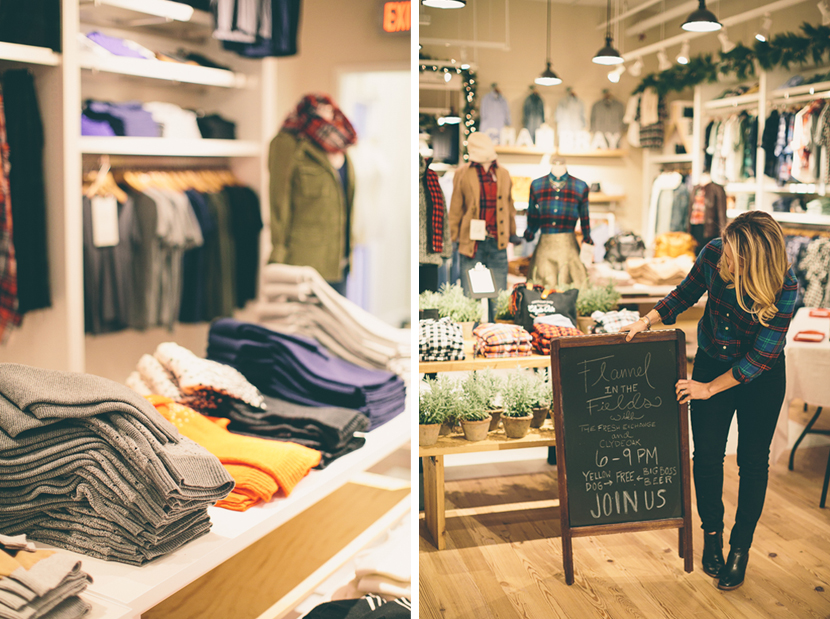 For this event I pulled together 3 of my go to ways to wear flannel. Madewell has some pretty awesome flannels right now and they are selling fast! They are comfy, come in various cuts, and even go beyond just the buttoned shirt. I chose 3 looks: Campfire Casual, In the Field (the outfit from my post), and Holiday Glam. All are outfits you would find me rocking.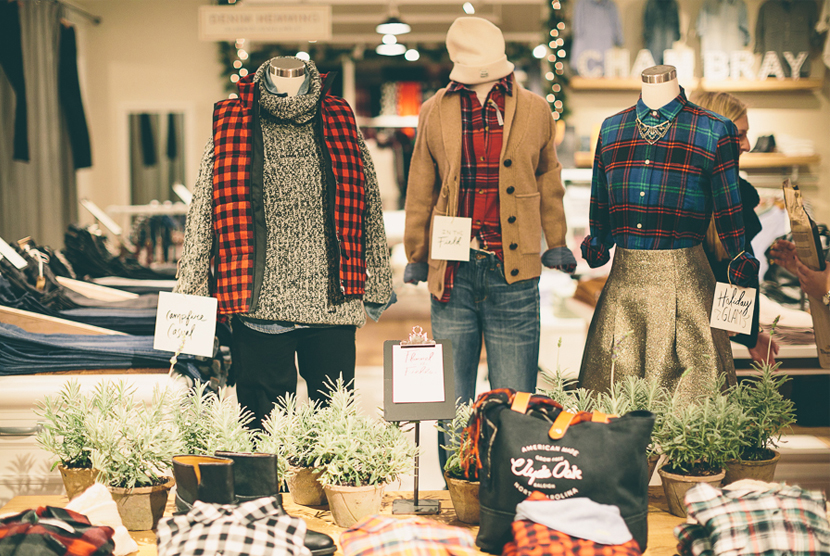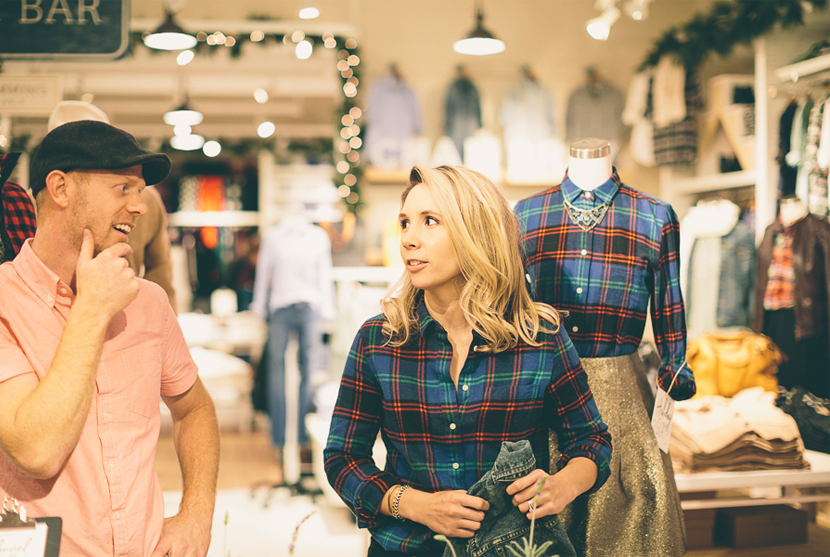 Since we were celebrating flannels we felt there is nothing that pairs better with flannel than beer, the outdoors, and great holiday goodies. We had locally brewed Big Boss beer on hand to make shopping for that perfect flannel that much more fun.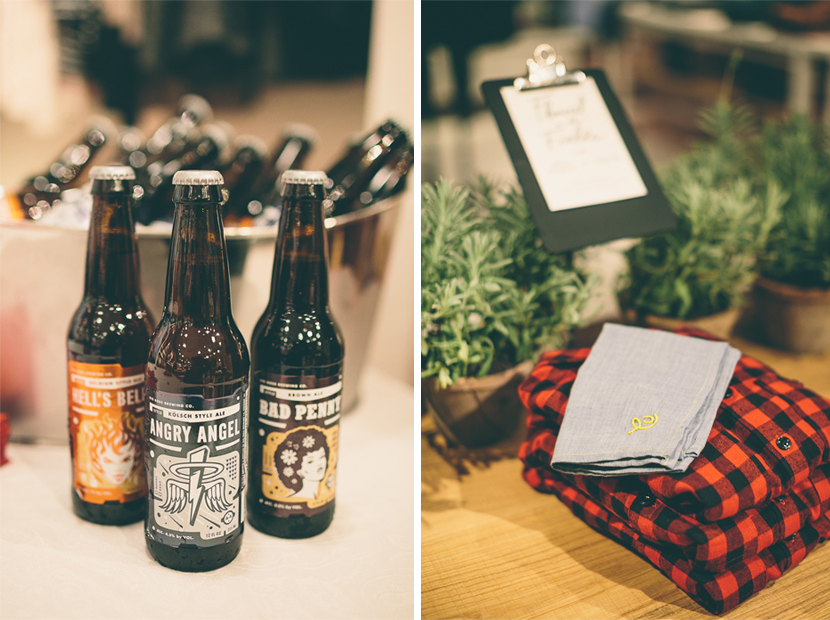 We also got the wonderful treat of having one of my favorite places in Raleigh, Yellow Dog Bread Company, to provide us some super yummy treats!!! I absolutely love their packaging and style. The in store experience is just as awesome as their baked goods, so if you are in the area and have not been I highly suggest it. It is just down the road from us and I feel spoiled!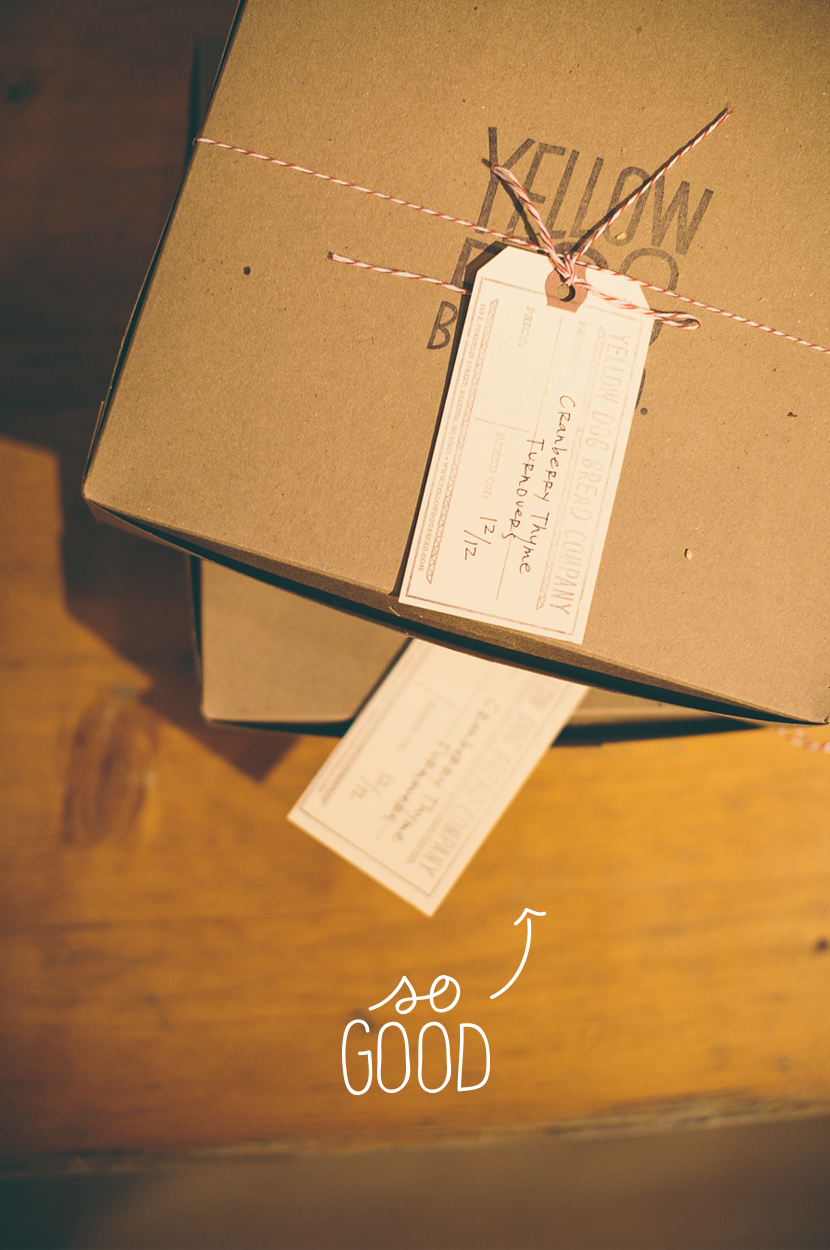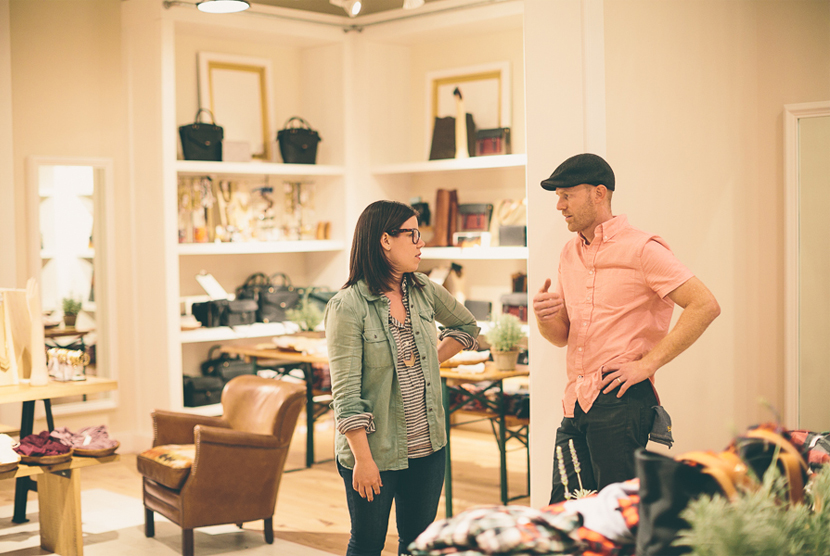 Everyone who came to the event not only got to enjoy free beer and treats but also enjoyed 40% off sale items and those who spent $125 walked away with a beautiful lavender plant and the recipe we posted on Tuesday.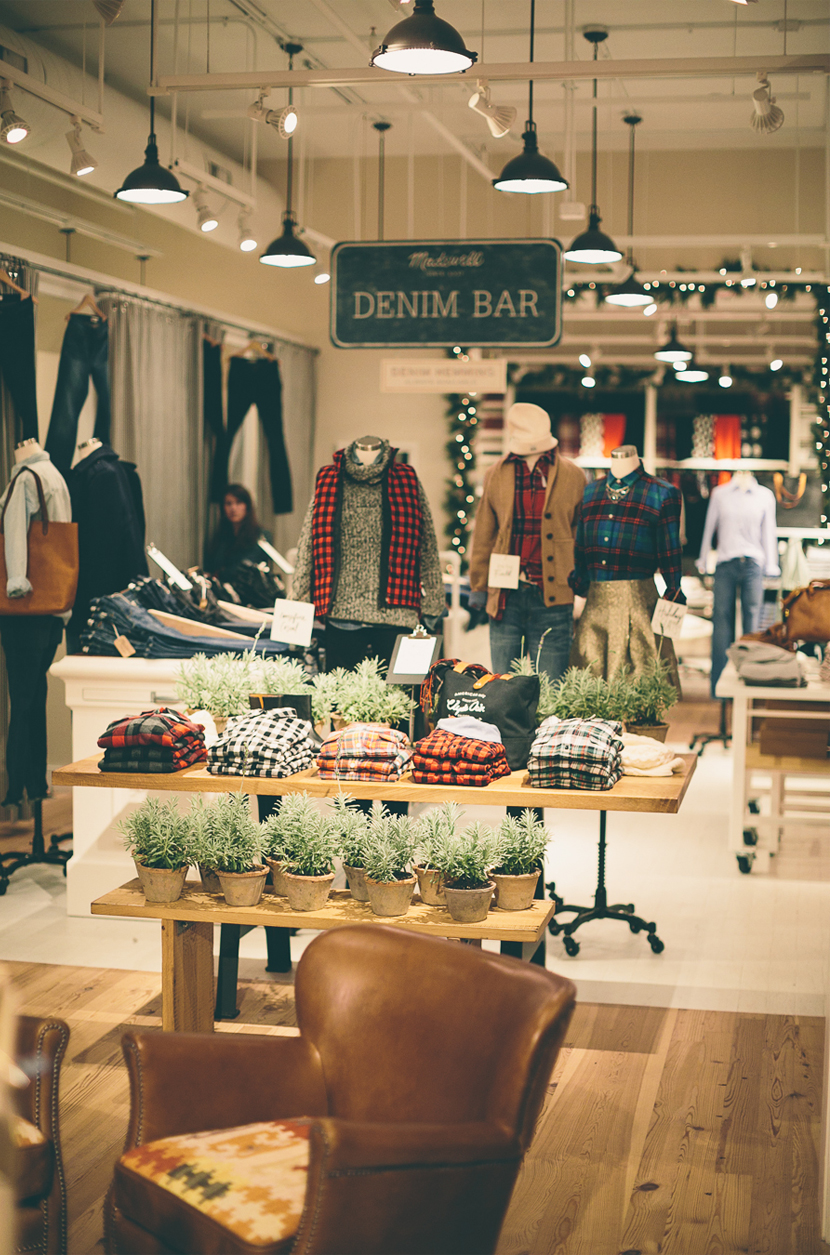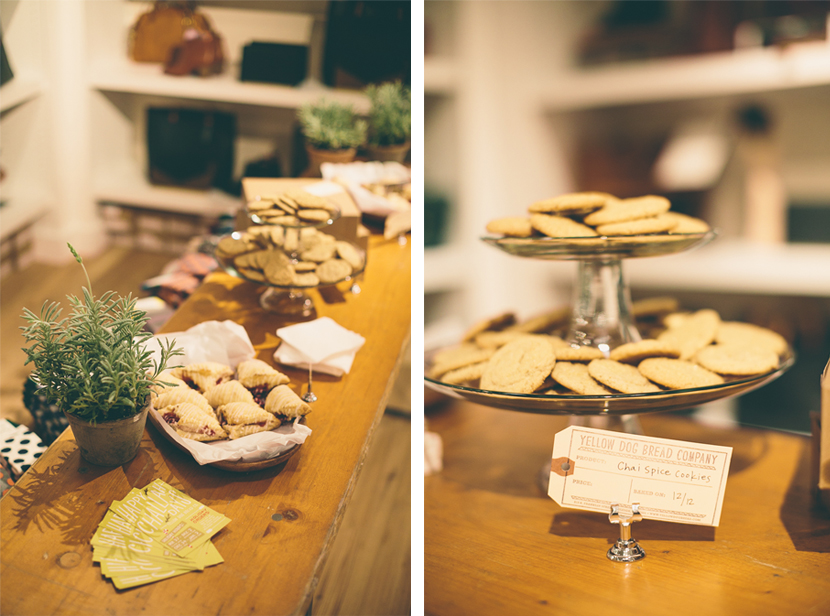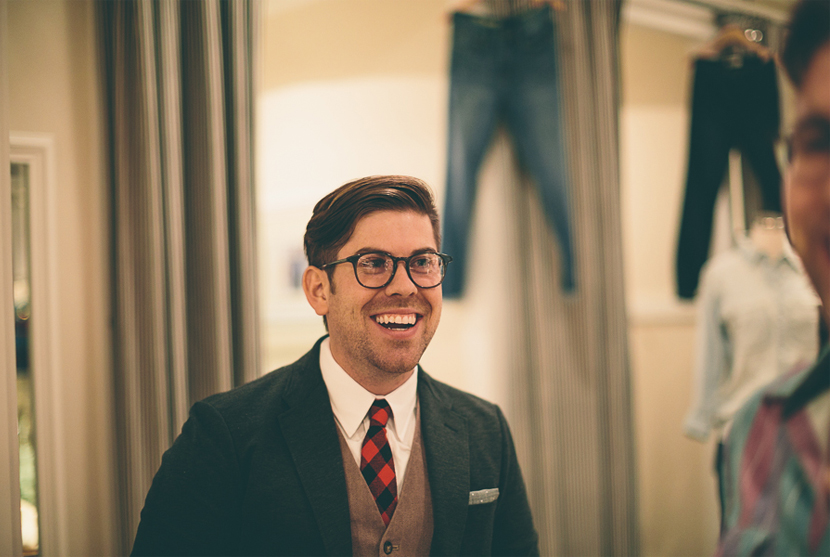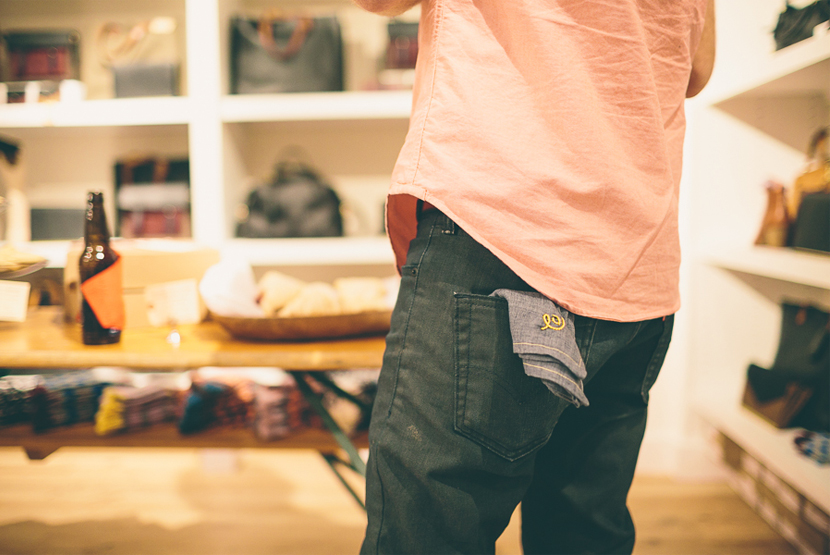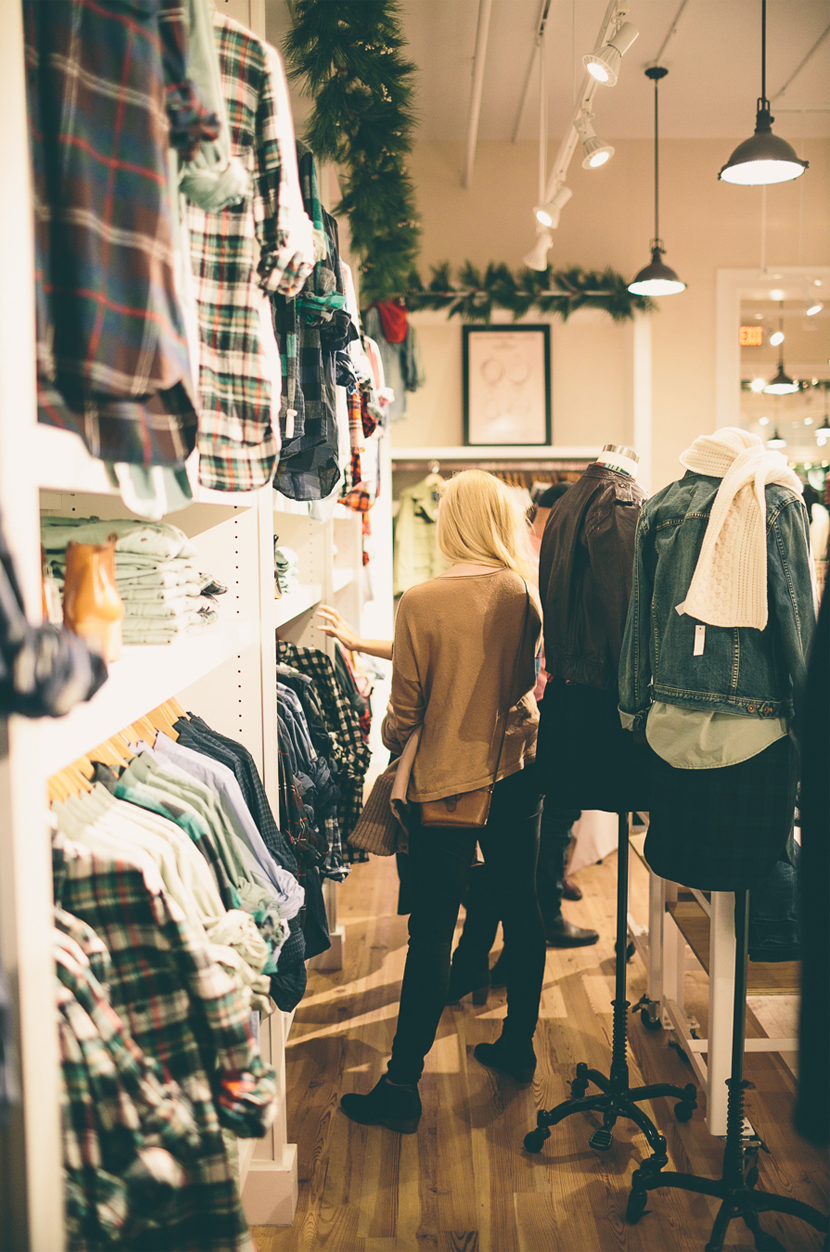 My favorite part of the evening was having a chance to meet readers and to help them style flannels their own way. It was so fun to meet Allison and Meredith in person. You ladies are the sweetest! It was a blast to help pull together looks and ask them about their own personal style. My theory is that a flannel can work for anyone. They transcend every style and it is just a matter of finding how it fits for you. These ladies totally proved that from the girly, the feminine tomboy, to the city chic a flannel is a must for any closet. I love it!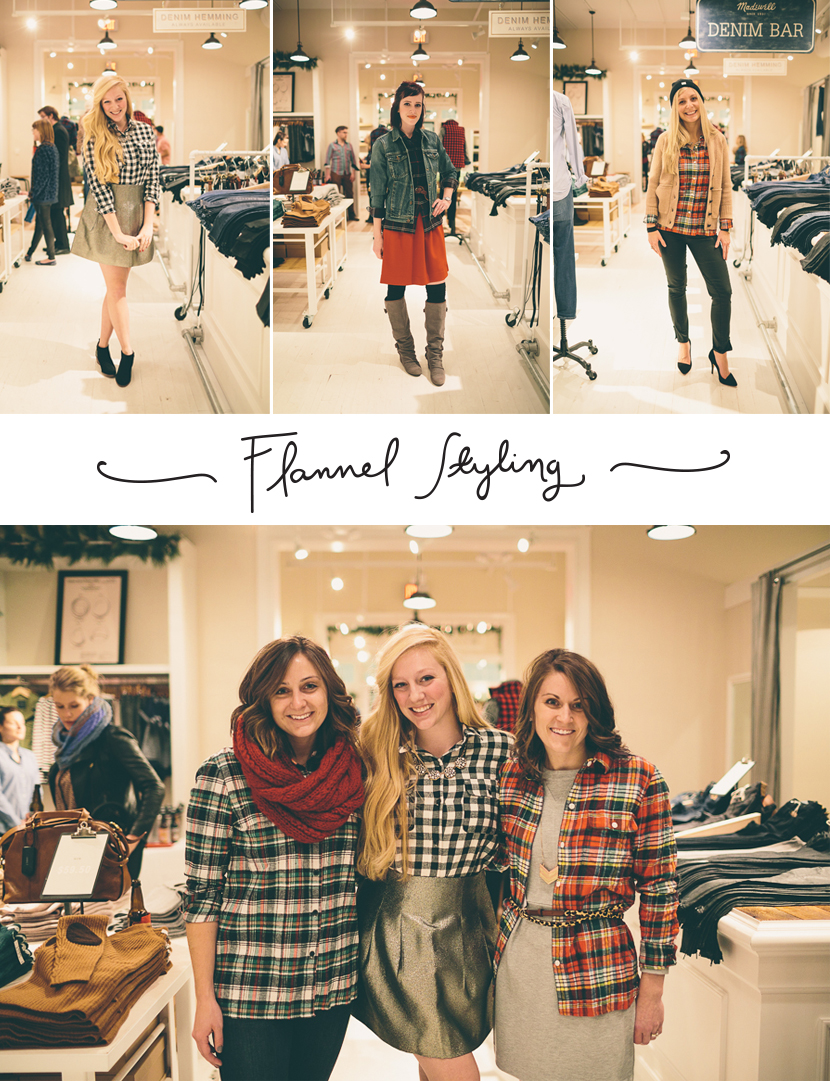 Every one of these ladies and others got to not only enjoy the opportunity to share their flannel style, but also got to a chance to win their own flannel. If you entered the giveaway at the event you will be contacted by Madewell about your gift card!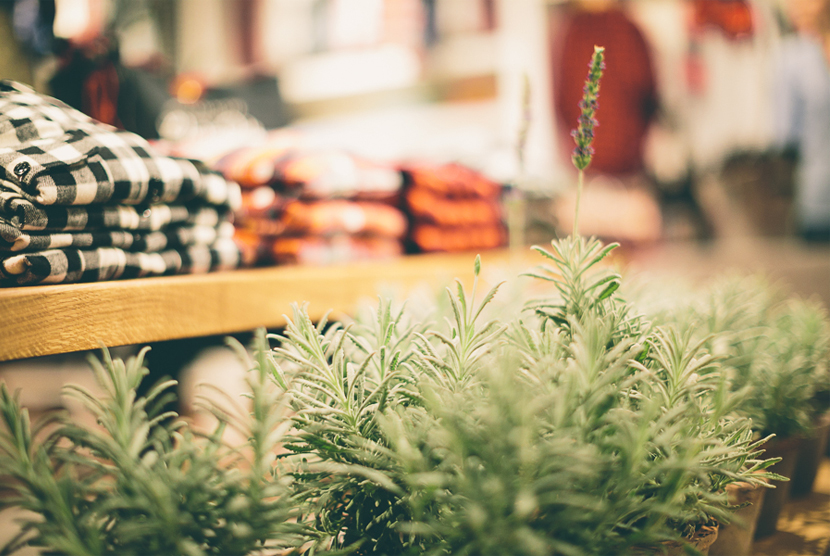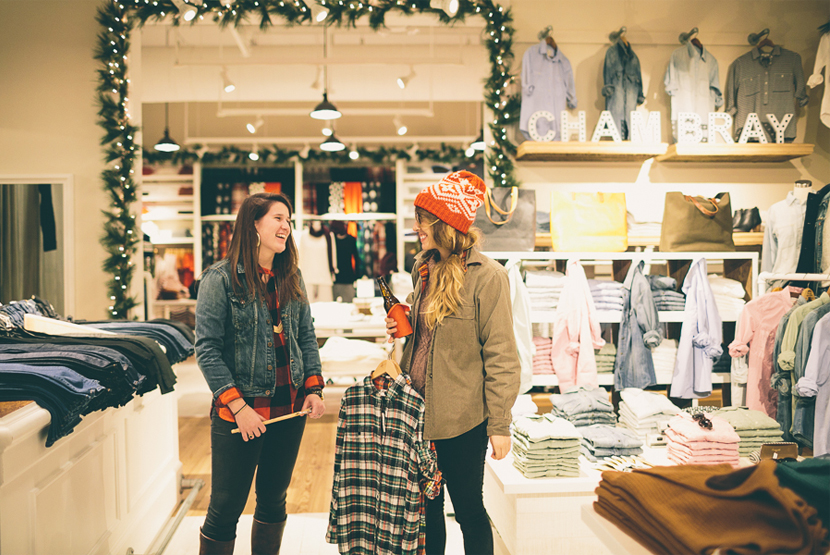 It was such a fun evening with friends, readers, and the great team at Madewell. I love hosting these events because they always provide a chance to get to know our followers. It is great to place names and faces together and also to get to know some of you more personally!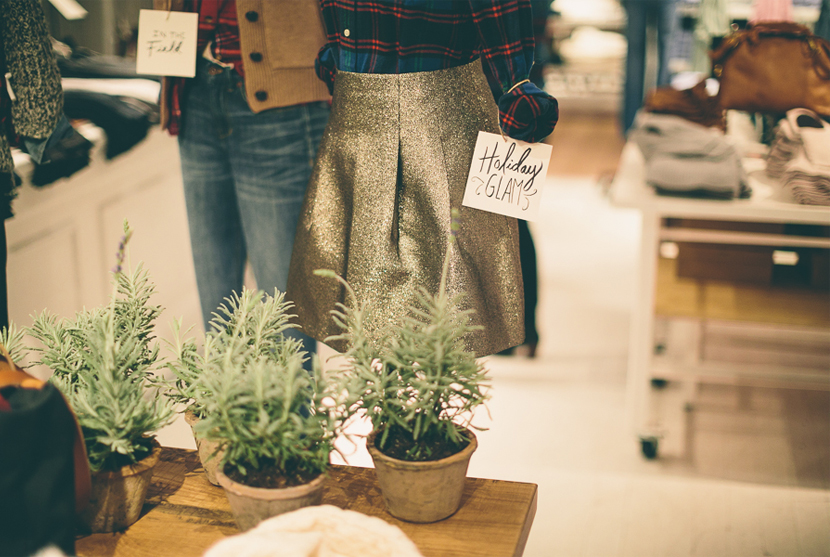 Thanks to all of you who came out and attend and a big thank you to our little dream team and Madewell! I think we will need to do this again, huh? It was way too much fun all working together!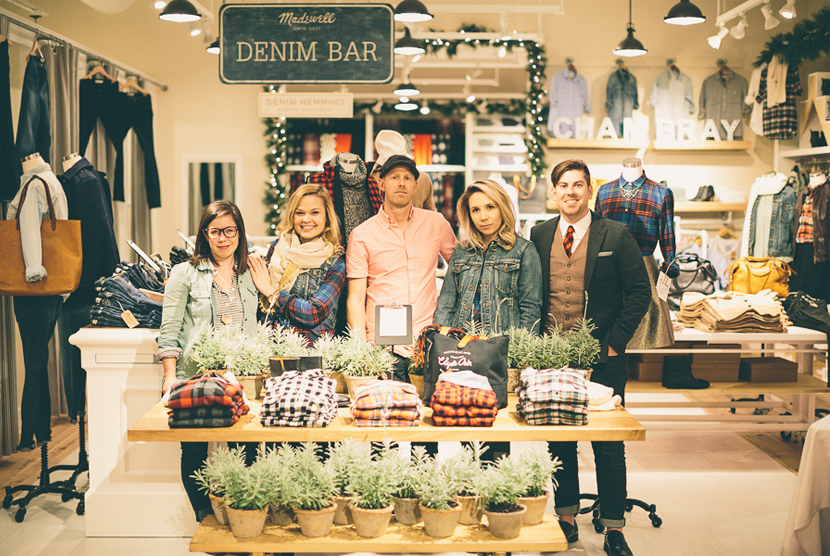 Happy Thursday my friends!! I hope you are getting all ready for the holidays! We are packing the car up tomorrow to head west to Texas and also go on our 2nd #wildweekend….where do you think we will be stopping for a little fun?