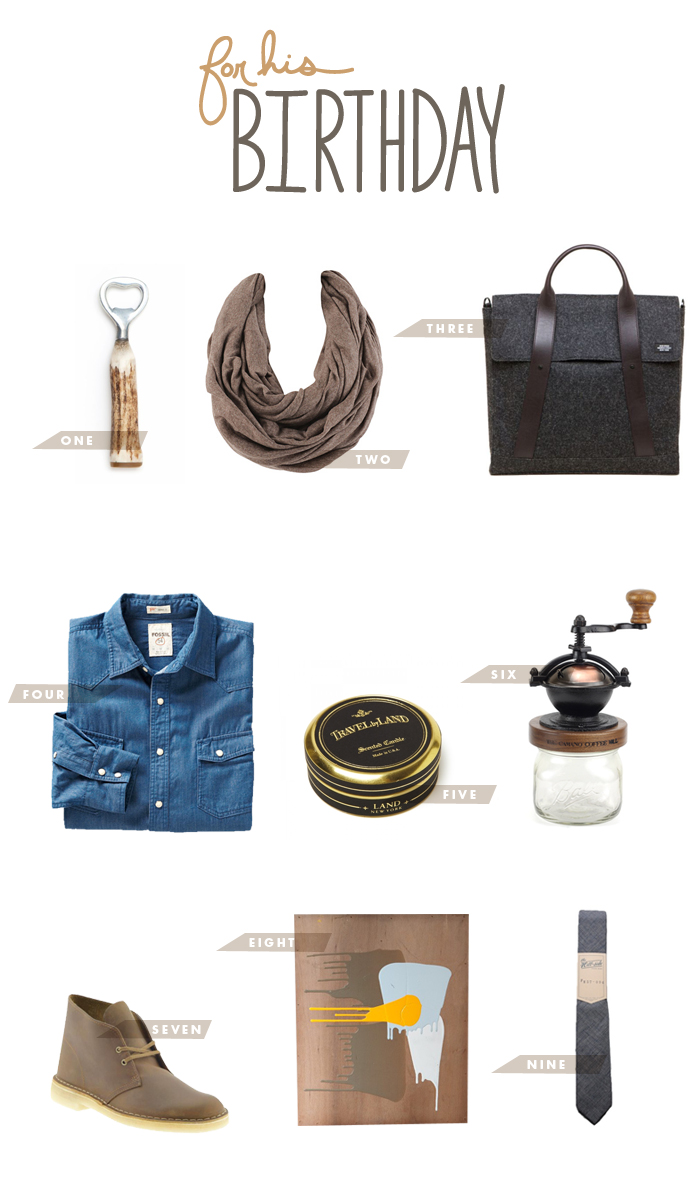 1  |  2  |  3  |  4  |  5  |  6  |  7  |  8  |  9
I am sure I am not alone in this feeling, but I always feel like men are probably the hardest group of people to shop for when it comes to gifts. Mike's birthday is a week away and I had planned a trip but work schedules just won't allow that at the moment so I have been on the hunt for something unique, fun, and totally him. This is what I have gotten together so far now for making some decisions. What do you men suggest? What would you want to receive from your lady or special someone?
Ps. Mike no peeking!