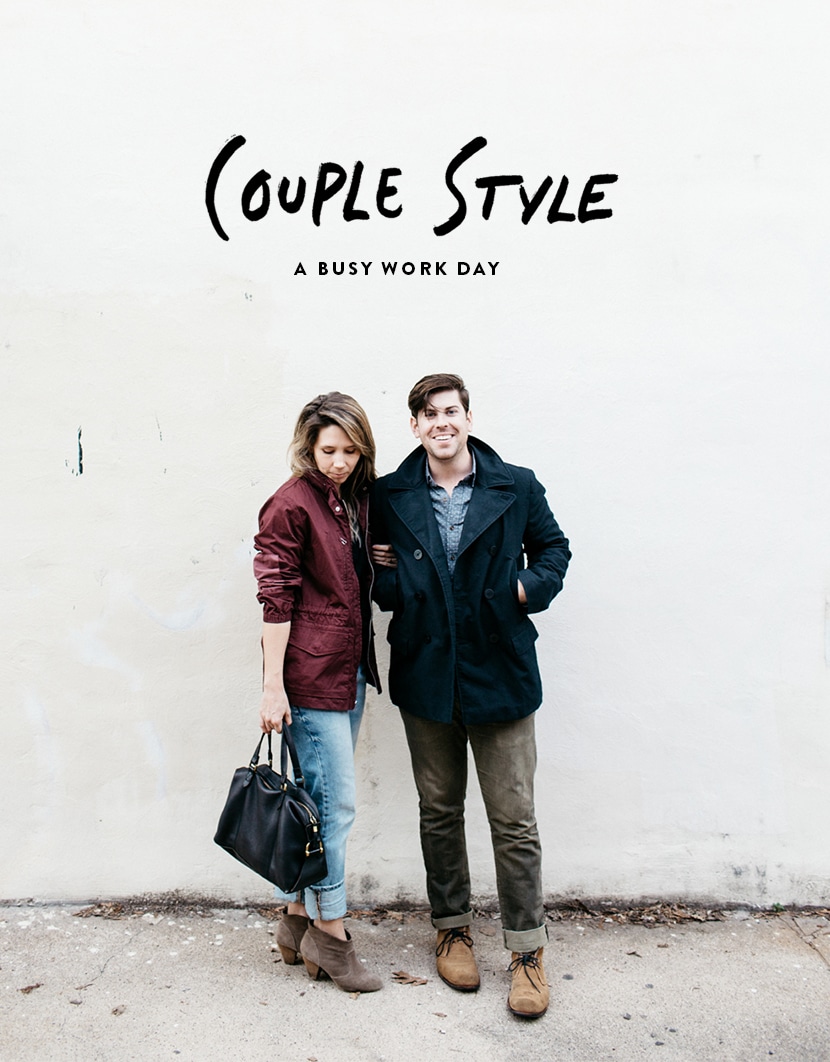 A few weeks back we shared the first installment of our Couple Style Series for February with Gap and today we are sharing the second in the series. Gap asked us to share a look into our life as a creative couple working and living together and in the process styling a few of their Spring collection pieces for their Styld.by blog. In the first post we showed a little bit of our lifestyle. We went to the farmer's market in Raleigh and shared how we find inspiration in those moments, but for this one we wanted to share a little bit of our life working together as a creative couple.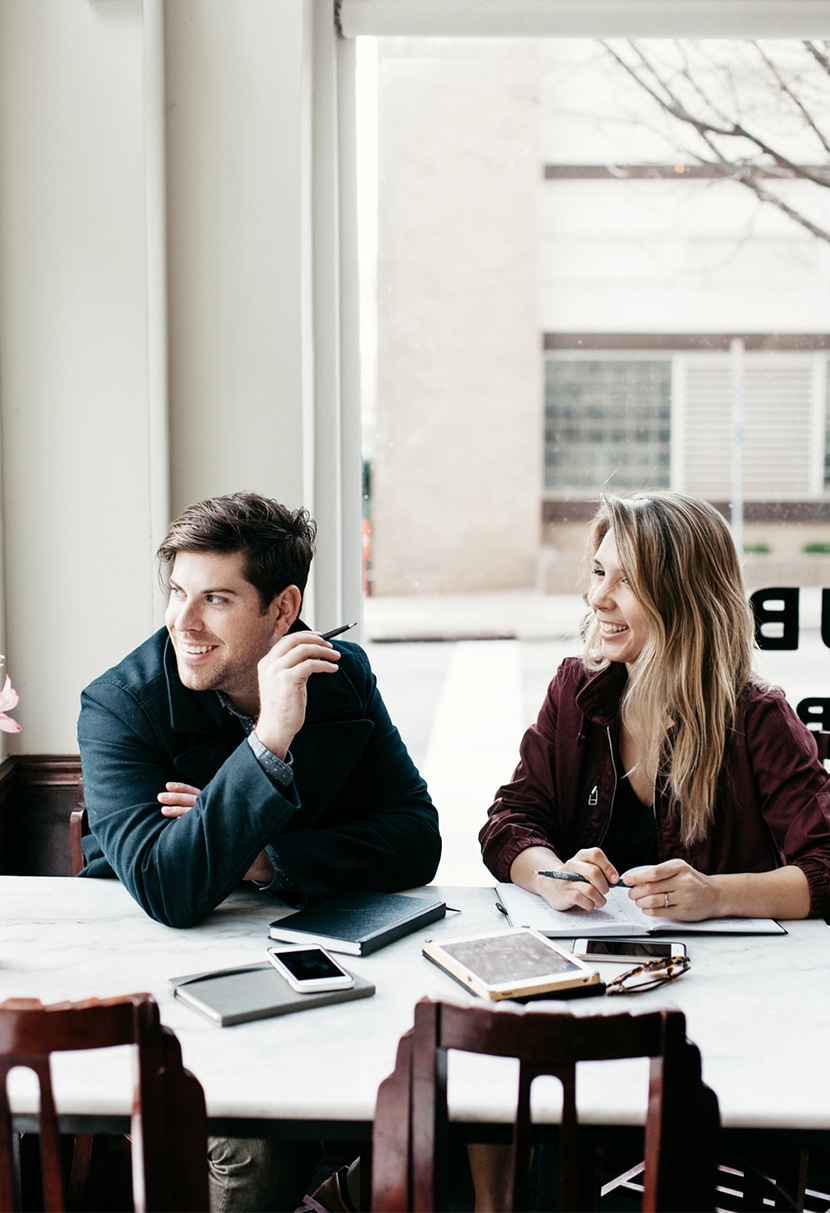 One of our favorite ways to break up the long hours in our currently in-home office where we design, write, email, and do all those other business things, is to brainstorm and plan in new environments. Sometimes getting away from the confines of your typical workspace, no matter how inspiring it is, is all you need to develop a new idea.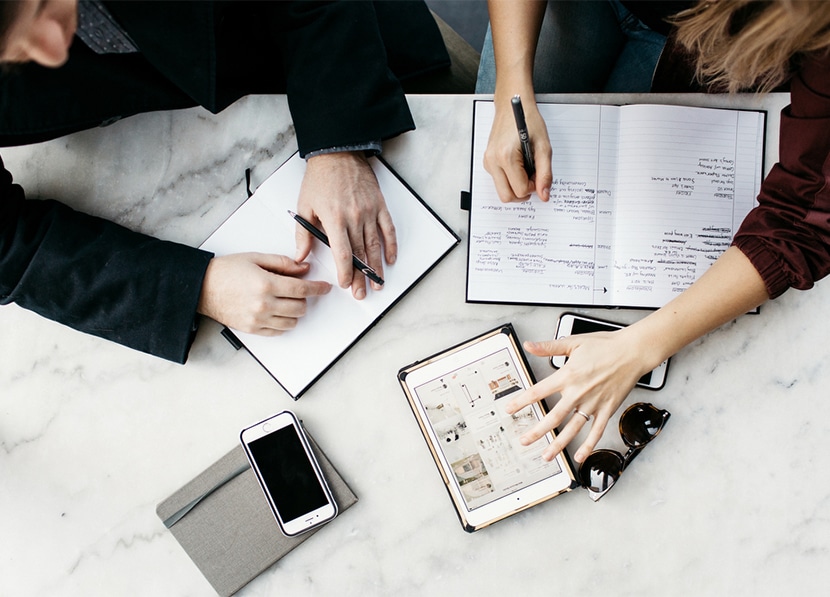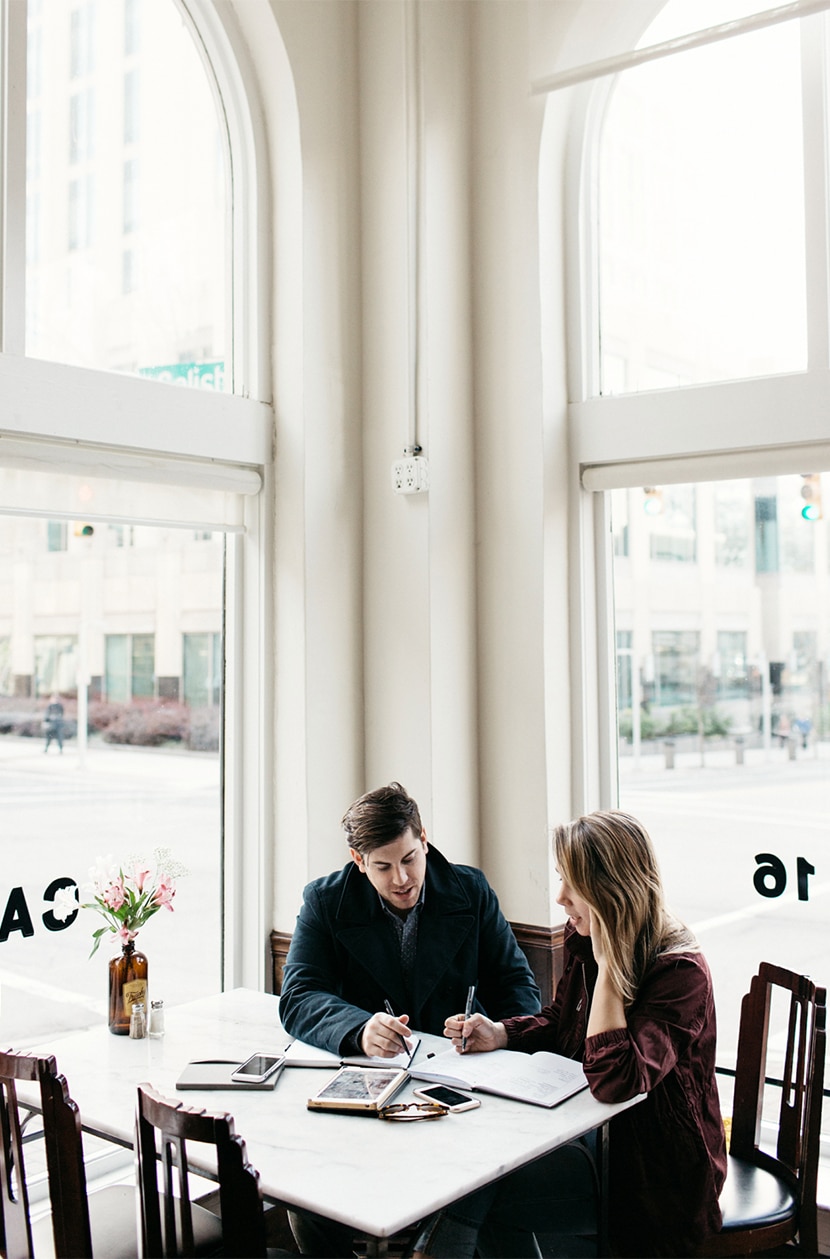 There are many places around Raleigh that inspire us, but one of our favorites is Capital Club 16. Owners, Jake and Shannon Wolf, have a beautiful corner of downtown filled with light, friendly faces, and unique decor. You can always bet on them serving up wonderful local and German beers alongside classic American and German inspired food that comes as straight from the farm as possible. It never fails that that space inspires new ideas for us as a creative team. It isn't a surprise to find us there nearly once a week.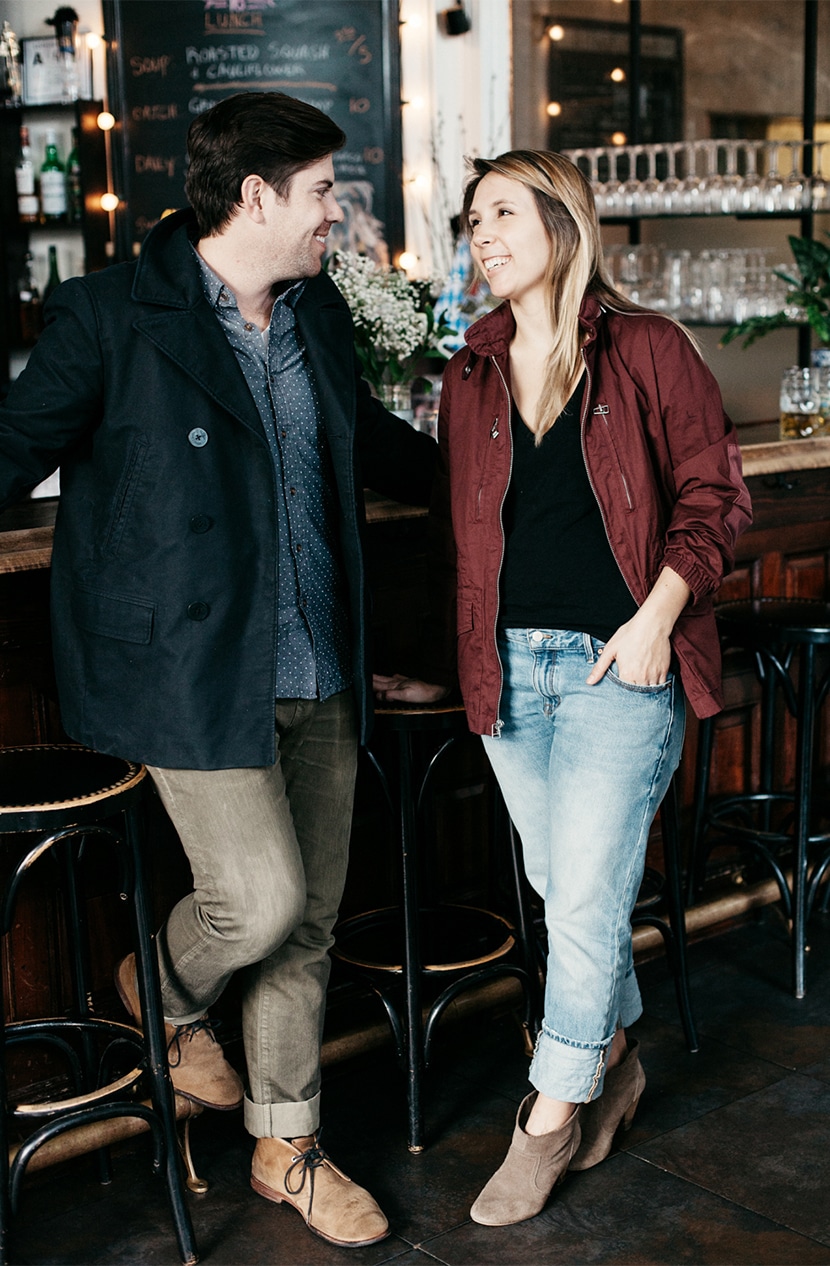 Our busiest days aren't always the ones in the studio though, sometimes they are the ones when we are out of the doors of our office, running from one meeting to another. Those days are the most hectic, so finding the calm and relief of a space like Capital Club is really the best way to balance out days like that.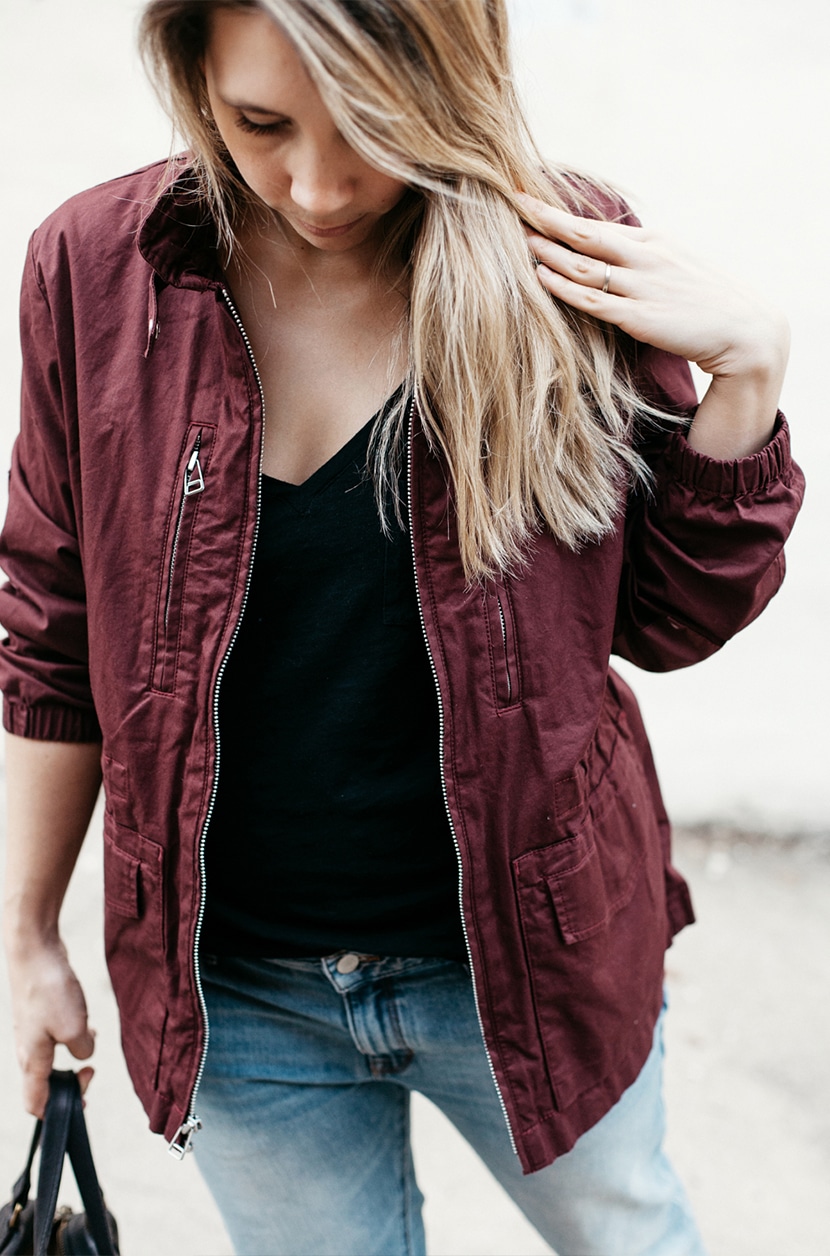 On those busy days, especially during this time of year when one day it is snowing and the next it is sunny and warm, we can be found in "meeting ready attire." What does "meeting ready" mean for a creative?! Gosh, that's a good question and one that took me a while to figure out. There was once a time where Mike and I found ourselves in the world of suits, especially Mike. In fact, from time-to-time we still have clients and meetings that involve that, I believe that is part of being a business owner, but most of the time for us it is about owning our own styles in the most authentic way that shows our creativity.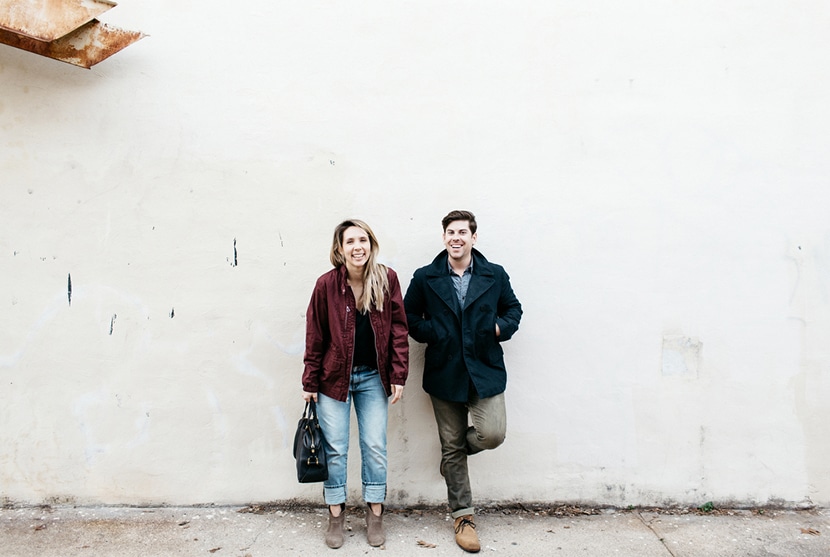 With my love for boyfriend pieces and minimalism I am loving this Utility Jacket in a gorgeous wine color. Though I don't wear much color beyond the blue of denim, I love this color this season. It nearly is a neutral if you ask me. My favorite way to wear it is by pairing the jacket with my favorite boy jeans such as these ones from Gap, a pair of simple booties (see similar options here, here, and here), a loose half-tucked black v-neck, and a great black leather purse that holds all my necessities for a busy day of brainstorming and meetings.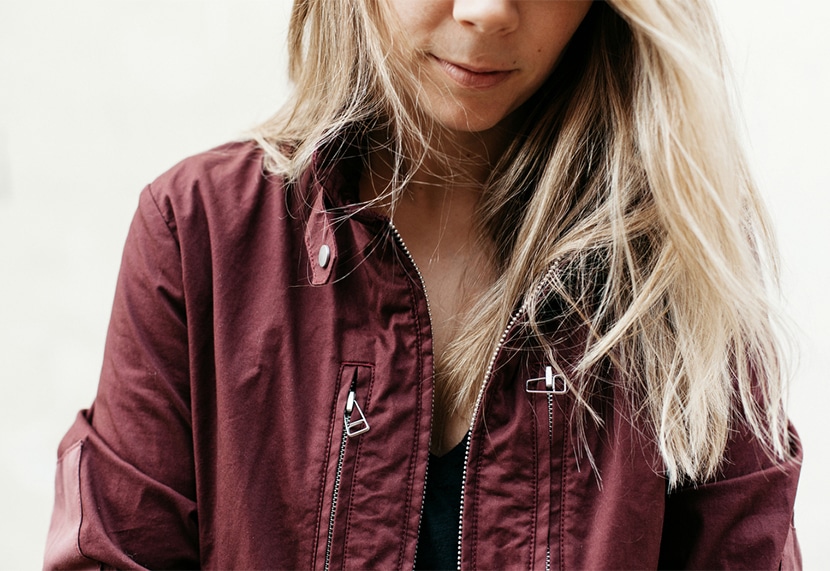 It's important to think about your layering pieces as your outwear, whether you are a guy or girl. Pairing a t-shirt under a wool coat in the spring is silly. You will either be hot or cold. So instead pair a light jacket under your heavier coat on a cold day or on a warm day, such as when we shot with Brett and Jessica Donar, just have the light jacket over the t-shirt. Plus a jacket, like this one, layers a lot like a button down with its lightweight fabric and easy to push-up sleeves.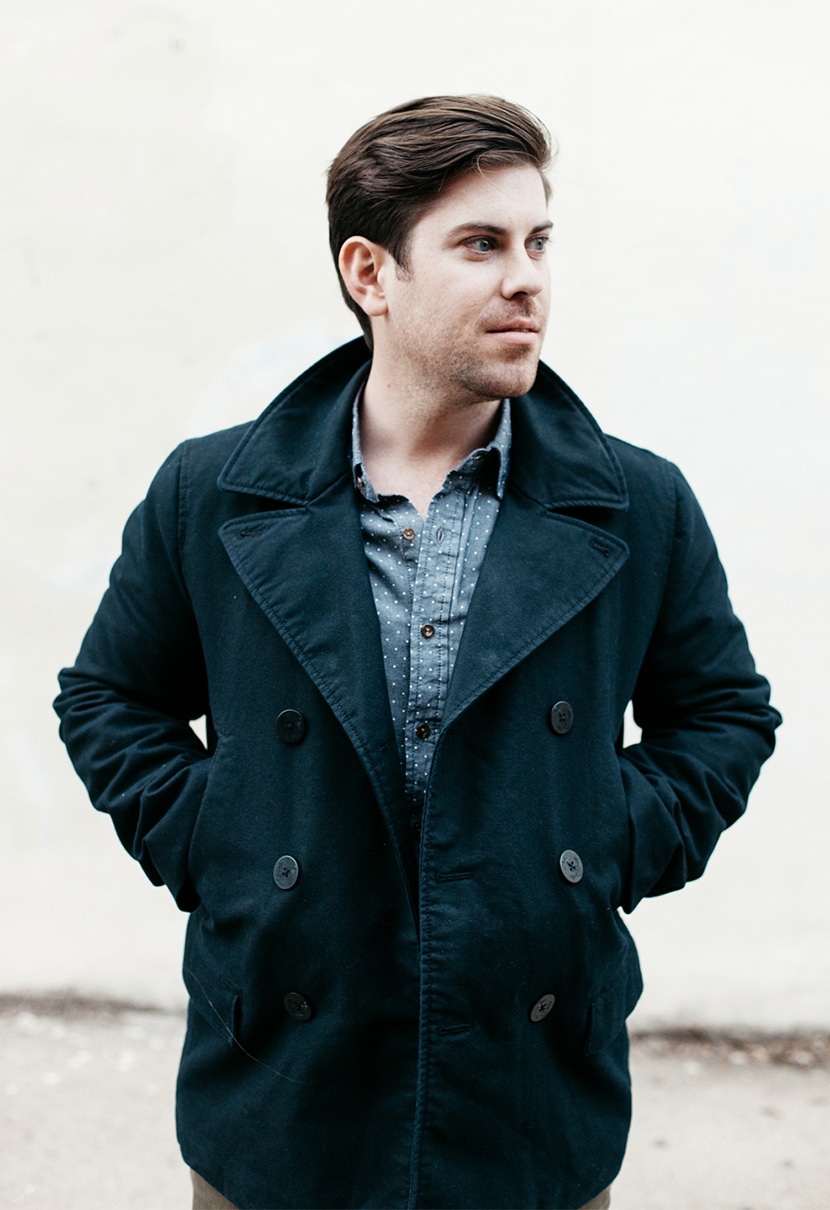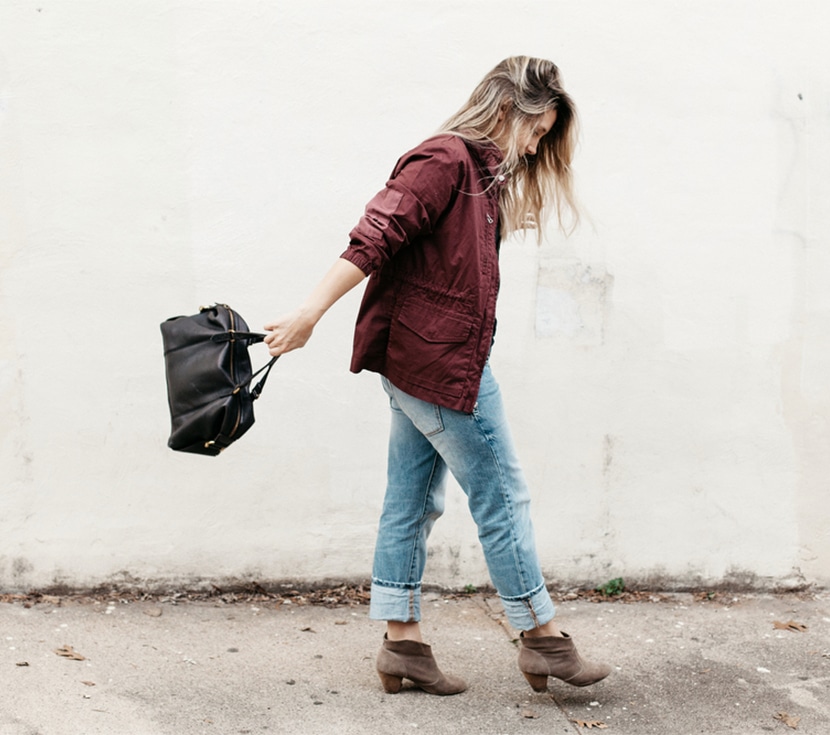 As for Mike, when we are getting ready for days like this together, he is looking for comfort and the ultimate substitute to the sport coat. Being a male creative entrepreneur these days means your uniform looks different than it did in Don Draper's days. So, Mike loves coats such as this Cotton Twill Double Breasted Jacket. The weight is perfect for a Spring day and meetings, but the cotton is taken up a notch with the collar and double breasted buttons. To keep a little bit of the designer edge to his look, he adds a textured button up, but sticks to staples such as a pair of olive trousers and his Frye Harness boots.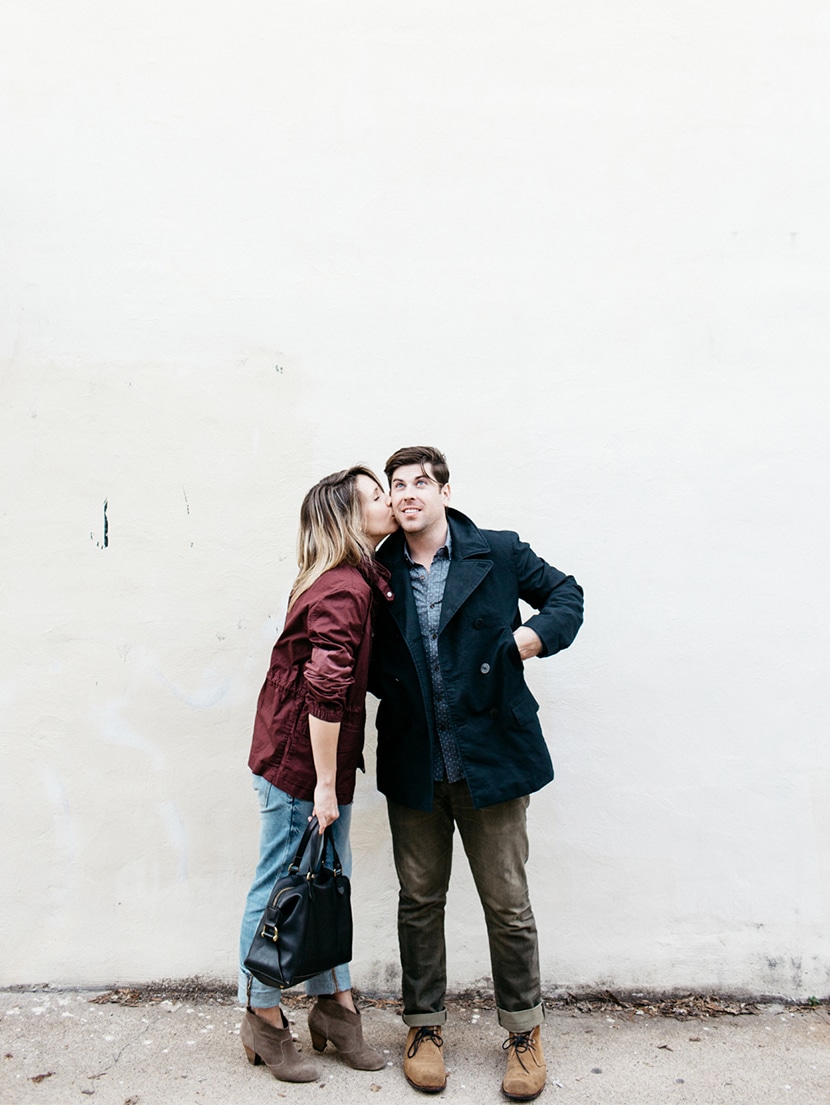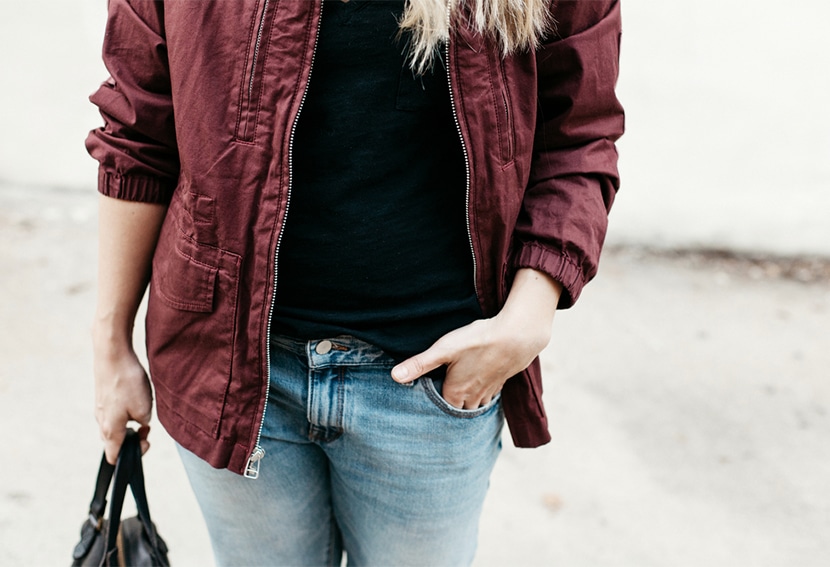 Though the work days full of meetings are busy and for an introvert like me I look forward to finding my way back to the corner of my office, ultimately it is fun to get ready and dressed for days of inspiration and ideas such as this one. There isn't much you can complain about when you spend the day being inspired by meetings with clients and then finding your way to a favorite restaurant in town to brainstorm ideas for new projects and next stages. It is for sure one of our favorite ways to spend a day or two in our week together.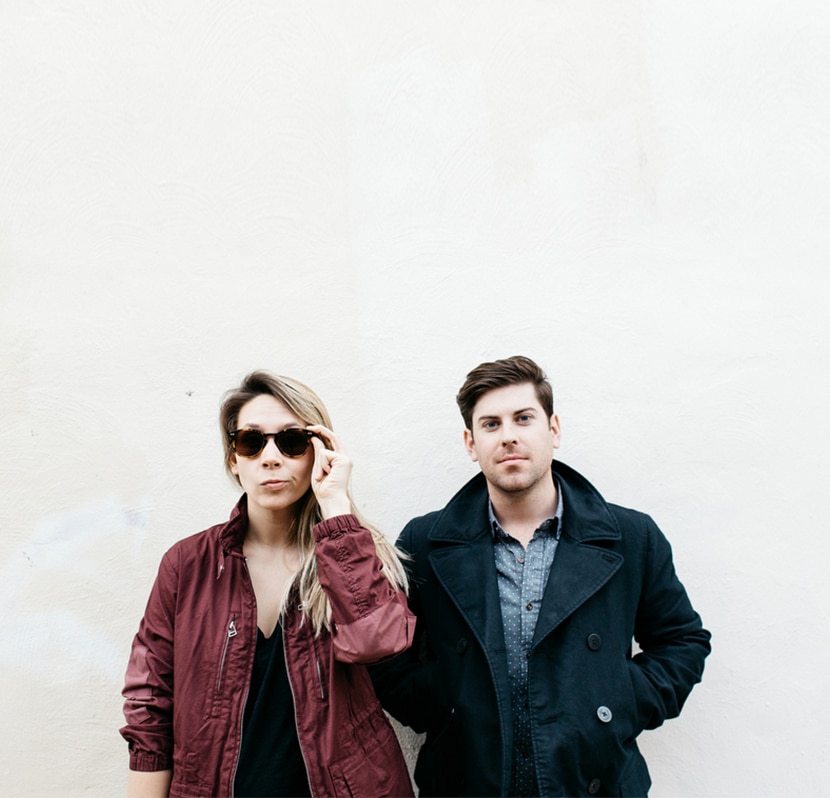 You can find our full Styld.by feature here. A big thanks to Brett and Jessica Donar for not only making this series fun but look so good! What a fun time.
For more info on the products and the full list see the items below:
Megan:
Jacket  |  Sunglasses  |  T-shirt  |  Jeans  |  Purse  |  Booties (similar)
Mike:
Jacket  |  Shirt  |  Pants  |  Boots
// Thank you to Gap for partnering with us in February to create original content on Gap's Styld.by blog and on The Fresh Exchange. For this piece we received clothing samples to style in our own way. All opinions and thoughts about the product is our own. //