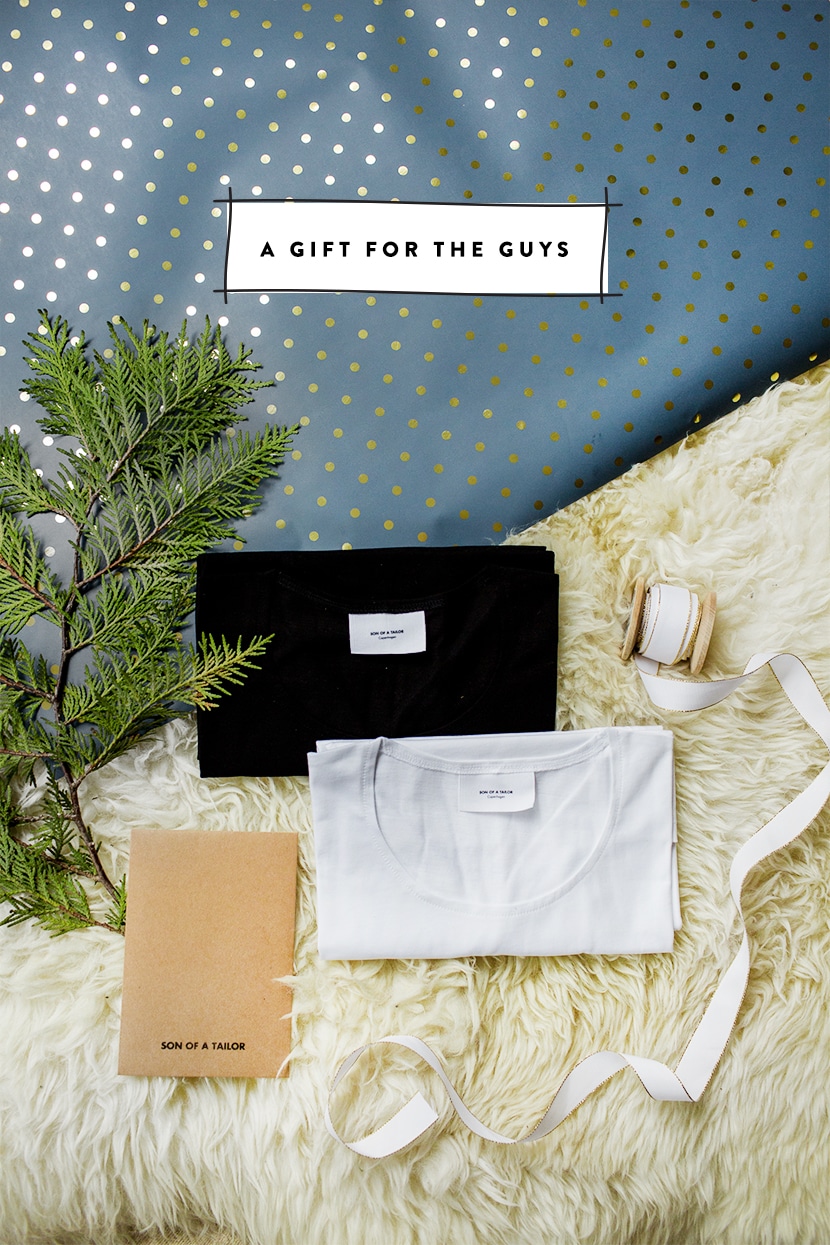 I find it incredibly hard to shop for guys sometimes. Mike doesn't want or need much. He is a pretty simple guy when it comes to the things he needs and wants in life. Just this morning after deep talks about investing in denser winter coats knowing it will be a very cold winter this year, he said you know I think the one I have (that has paint stains, and a rip in the pocket) is fine for this year… Maybe next year I will get something different. Instead, I find this year I am buying him Carhart overalls knowing that in the next 5-10 years they will be a staple piece to staying warm while taking care of our land. Whenever I am choosing gifts for him or thinking of what to give him there is always a common theme: Quality. Becuase, he will wear it until it has paint stains and the pockets are ripping off.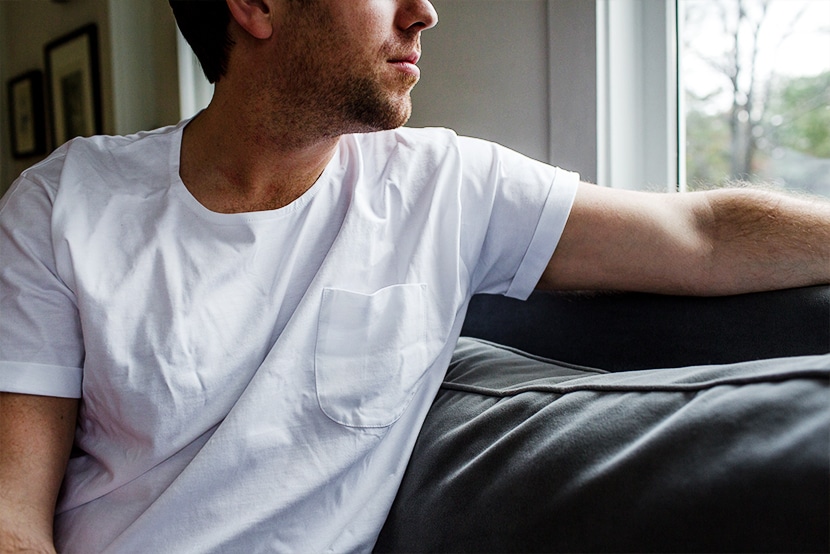 Mike likes a lot of the clothes he has, but he really loved the clothes (like I think we all do) that fit, wear, and are made to fit him. Whether that is a tailored pair of sweatpants, yes he did that, or a custom fitted shirt we all love what fits us perfectly. Maybe it is because he is my better half and I feel he deserves it, but I also think it is because he is a guy that asks for very little and likes things simple. So, this year when I discovered the Copenhagen-based, Son of a Tailor where you can create a custom tailored shirt just for them to their EXACT measurements and specifications with high-quality American-grown organic cotton, I knew I had found a unique and perfect gift for him. In addition, the company creates all of their shirts sustainably, which is not the norm in shirt making.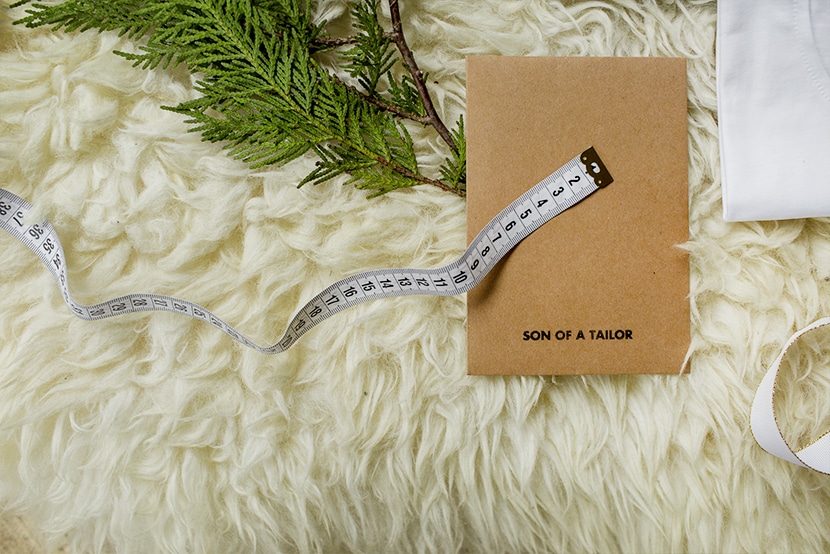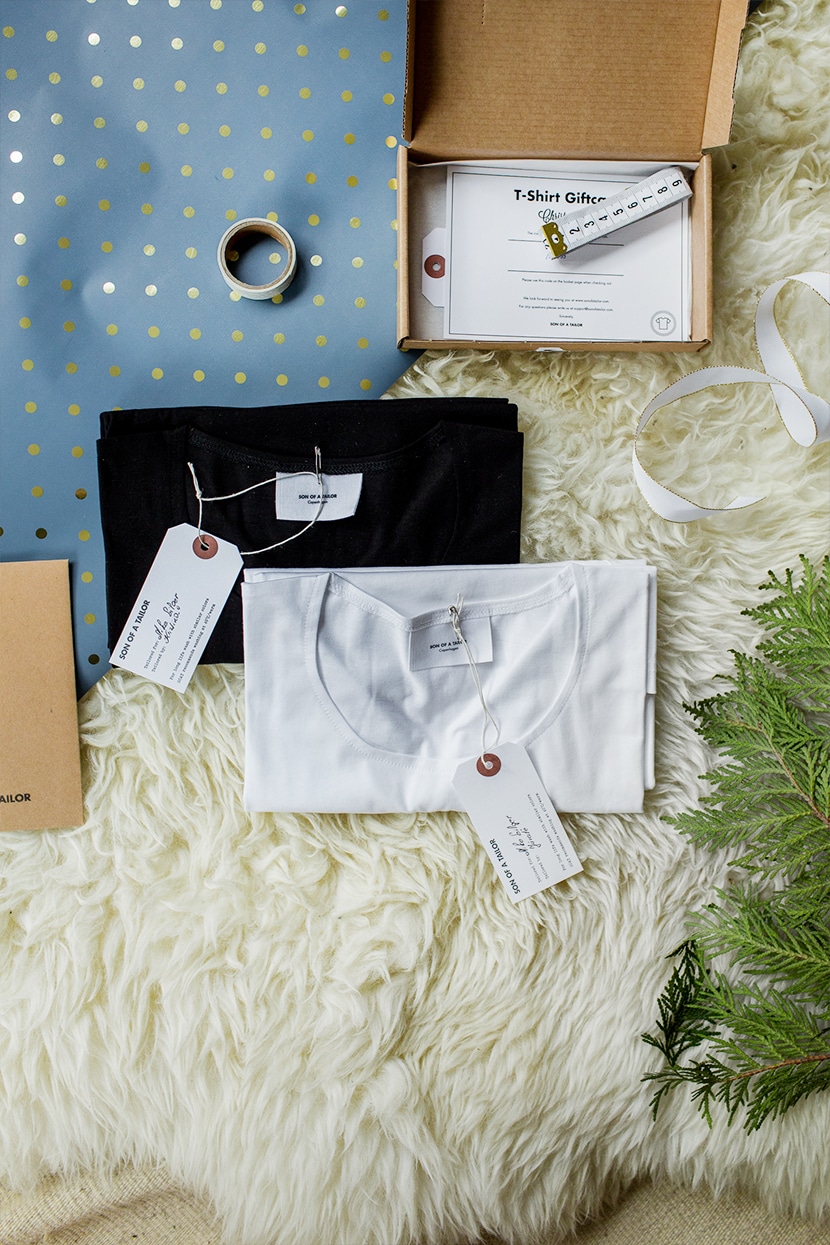 So, if you are in need of a great gift for the guy who you just cannot figure out what to get I really suggest nabbing one of the gift cards from Son of a Tailor. The box comes with a measuring tape and gift card ready to be gifted and for them to design all the pieces of their perfect t-shirt. The best part is they can save their measurements and order more t-shirts later if they decide they like them as much as they will. And they will. I ordered Mike one shirt, and he immediately ordered two more after the first arrived. AND if your measurements aren't perfect they have a perfect fit guarantee, where you can send back your shirt and get remeasure and they will send you the perfect size shirt back, free of charge.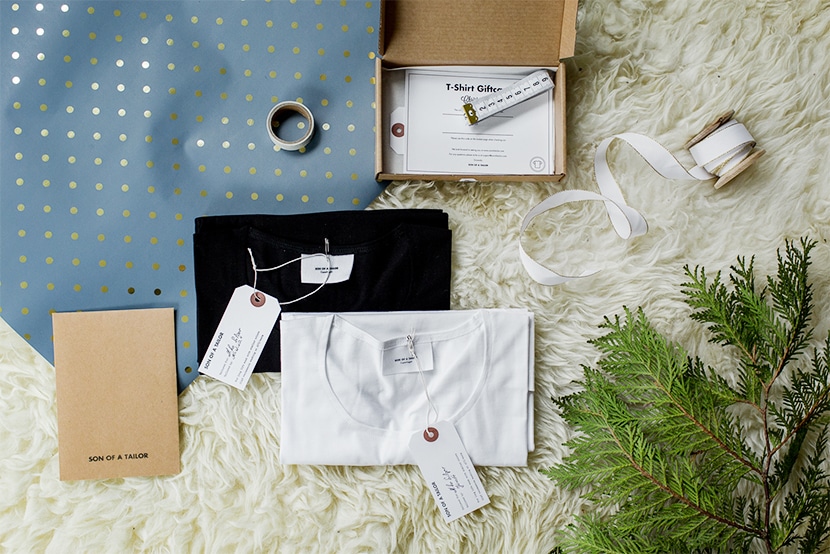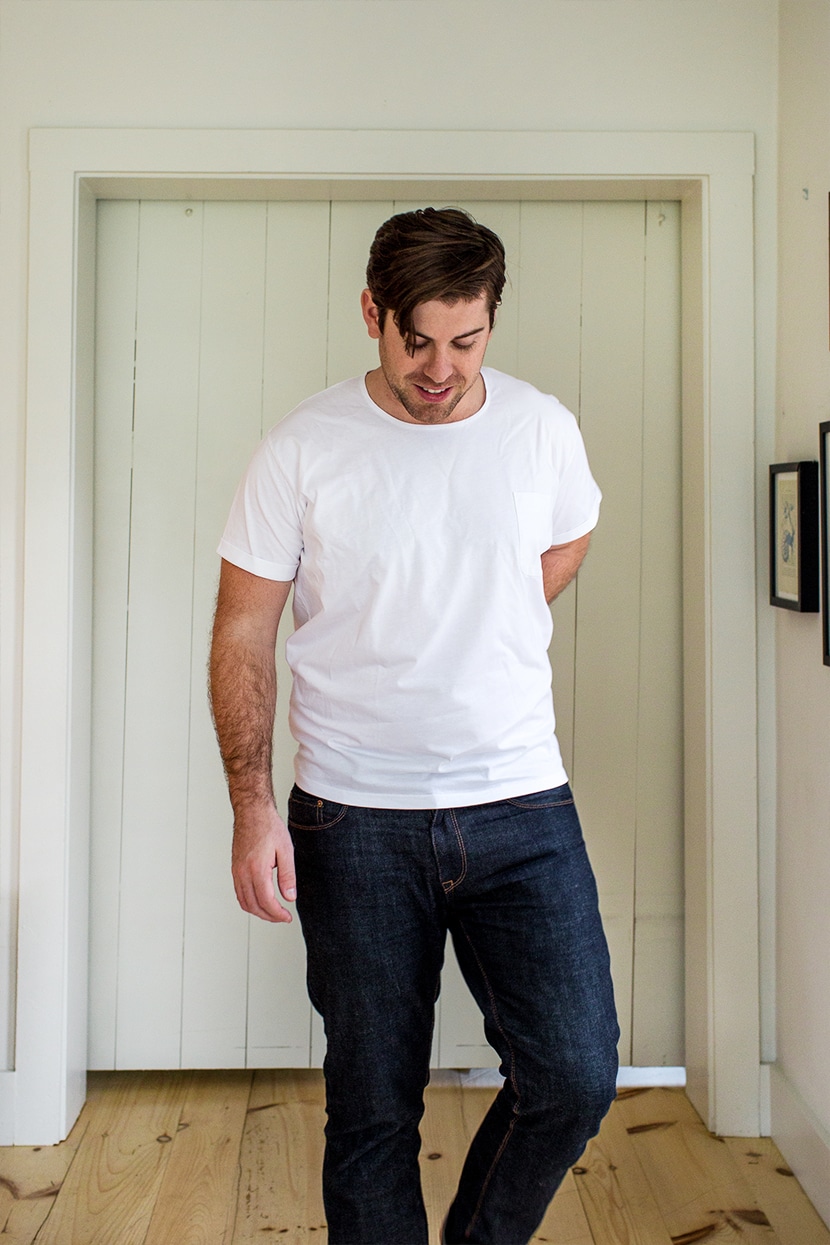 So if you care about the basic tee shirt as much as Mike and I do, or you know some in your life who does, treat them to literally the best tee shirt you could possibly buy. This year we are gifting this to each of our brothers (shh don't tell them 😉 so they can experience having the perfect t-shirt for themselves. It is a fun and unique way to give a quality item that is essential to daily life.
To get 15% off us our discount code: Fresh16
Is there a favorite quality item you give to the men in your life? We had some great suggestions on yesterday's post but would love to hear some others as well!