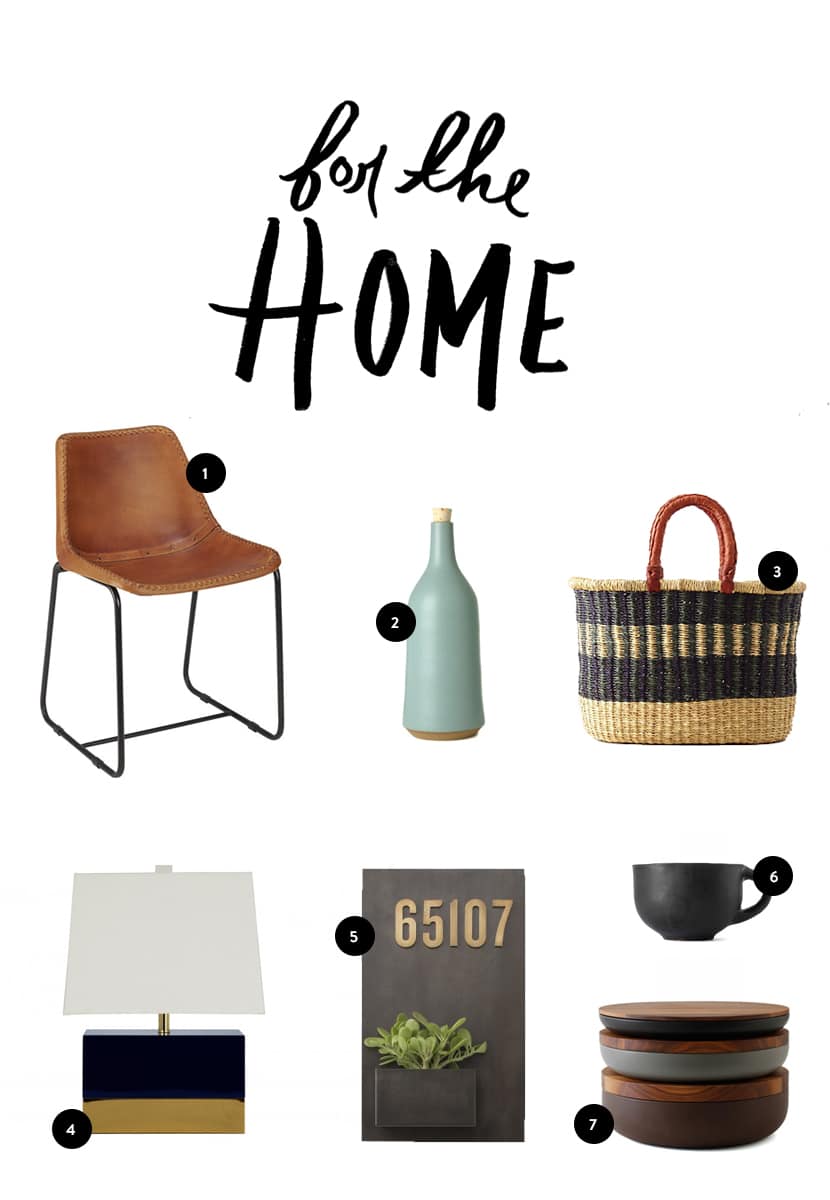 Closing on our house on Monday is seeming all the more real and the thought of spending the next few months putting our space together is becoming far more present in our minds. After renting for so long it feels exciting to really begin investing in things in our lives and creating our space. That being said I wanted to share a few items that I have been loving of of late that may be making an appearance in our new space this Fall as we begin to settle in.
1. Roadhouse Leather Chair from CB2
2. Mazama Serving Bottle from Old Faithful Shop
3. Oval Shopper from Steven Alan
4. Major Table Lamp from Jayson Home
5. Steel Plantar with Brass House Numbers from Schoolhouse Electric
6. Clay Cup from Huzza
7. Ceramic Containers from Huzza
Are there any fun home items you have had your eye on lately? Would love to hear what has caught your eye lately.
Have an awesome Wednesday friends.