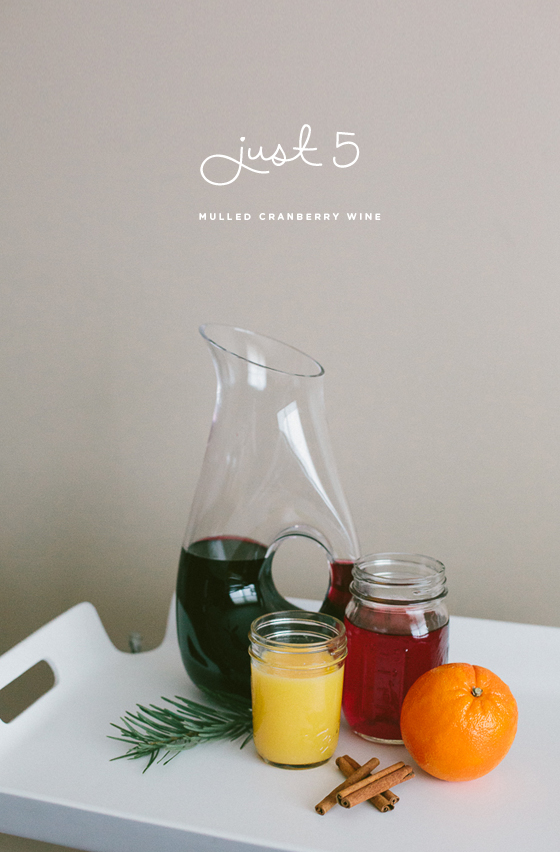 I think I should begin with a little tale here. Mike and I decided this winter we were terrible cocktail makers. Our drink making skills are pretty simple so we have started to challenge ourselves with actually doing more than placing whiskey on the rocks and red wine in a stem-less glass. I am not a big liquor person other than for an occasional hot cider and bourbon or a gin and tonic, but give me wine and I am happy girl. So I thought I would start my first cocktail mixing adventure with all of you today on Just 5 by making mulled wine. If wine is a part of your weekly routine, you may be thinking of ways to enjoy your wine even more without certain factors affecting taste, smell, storage space, etc. You may be needing a perfect wine fridge, but what is a built in wine fridge? These wine coolers come in all shapes and sizes and act as the perfect solution to store wine and keep it fresh for as long as you need.
I have never had mulled wine I liked, but I thought why not change that. So I came up with a perfect-for-Christmas version with cinnamon, cranberry juice, orange juice, and oh yeah a little pine needle to boot. Here is everything you need:
1 bottle of a sweet red wine or a very fruity red wine (don't use a dry wine it won't work)
1 cup 100% cranberry juice (if you want it sweeter get the cranberry juice cocktail)
1/2 cup Orange Juice
1 sprig from your Christmas tree (we have a concolor so it is a little more citrusy…also make sure your tree has not been sprayed with anything you don't want those chemicals in there)
3-4 Cinnamon Sticks depending on how big the sticks are
1 whole orange
1 tbsp of whole cloves (not pictured)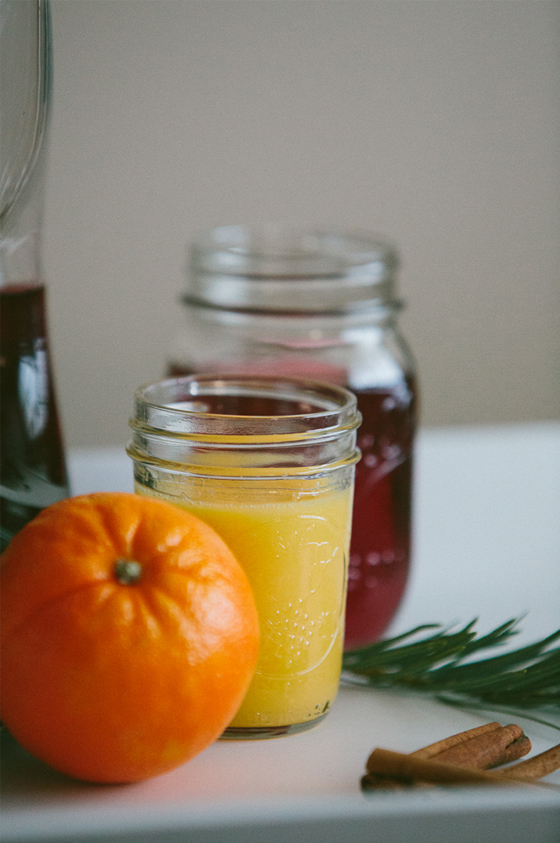 Before dropping everything in a medium size pot slice about 4 thin slices from the orange. Then toss all the liquids, cloves, cinnamon sticks, pine needs, and the four slices of orange in to the pot. Bring to a boil and then remove the pine. Allow to sit on low on the stove for 45 minutes at least before trying. If it is at all bitter to you feel free to place in a pinch or two of sugar.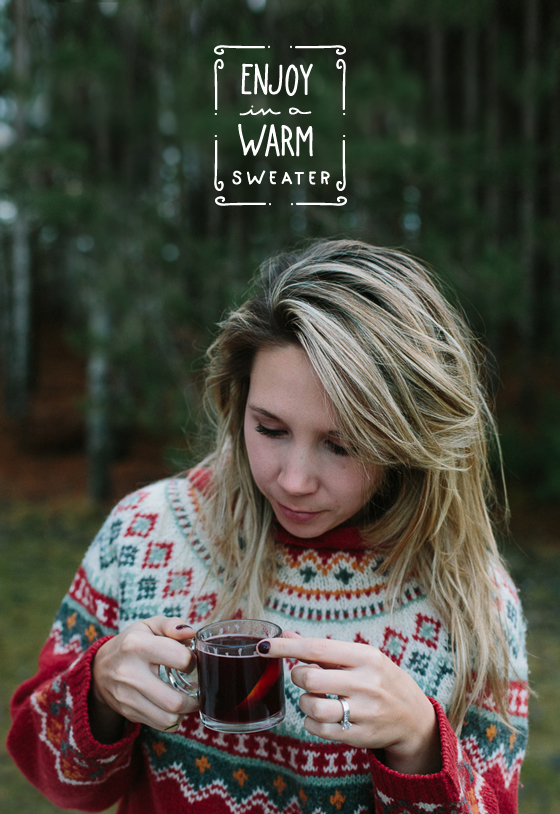 A huge bonus to making mulled wine is that it makes the whole house smell like a Christmas dream. Thus it is perfect to make before having a dinner party or having friends over to cozy up by the fire on a cold stormy wintery night. There is nothing like a drink that warms you from inside and out, is there?