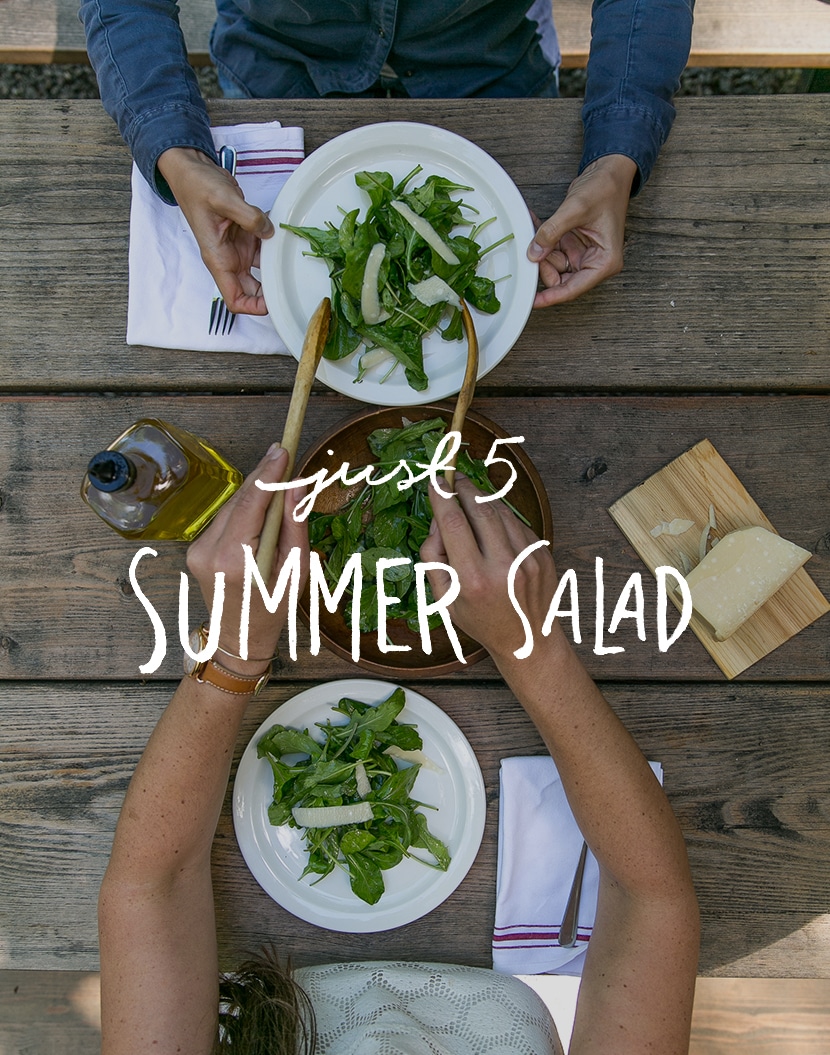 It has been fun to be up north and visiting with some of our favorite people in the area. One afternoon we headed up to Cherry Basket Farm to visit with Cammie Buehler of Epicure Catering. They are both good friends and clients of our's. Cammie has always been a great friend to share about business, talk real about life, and to enjoy a good glass of wine with. Epicure Catering is known for their from the farm food and working with the highest quality ingredients. We have had her and her partner, Andy on the blog before sharing some great recipes like truffles, hand pies, and pickled eggs. Their food is always incredible and I always feel lucky when we have a chance to eat with them.
On the day we visited, Cammie whipped up a simple and beautiful salad that is all about having simple and basic quality ingredients. Though nothing new to most, sometimes it is more about the quality than it is about the originality when it comes to a great dish. Not to mention this salad takes no time. A big thanks to Cammie for sharing it with us today.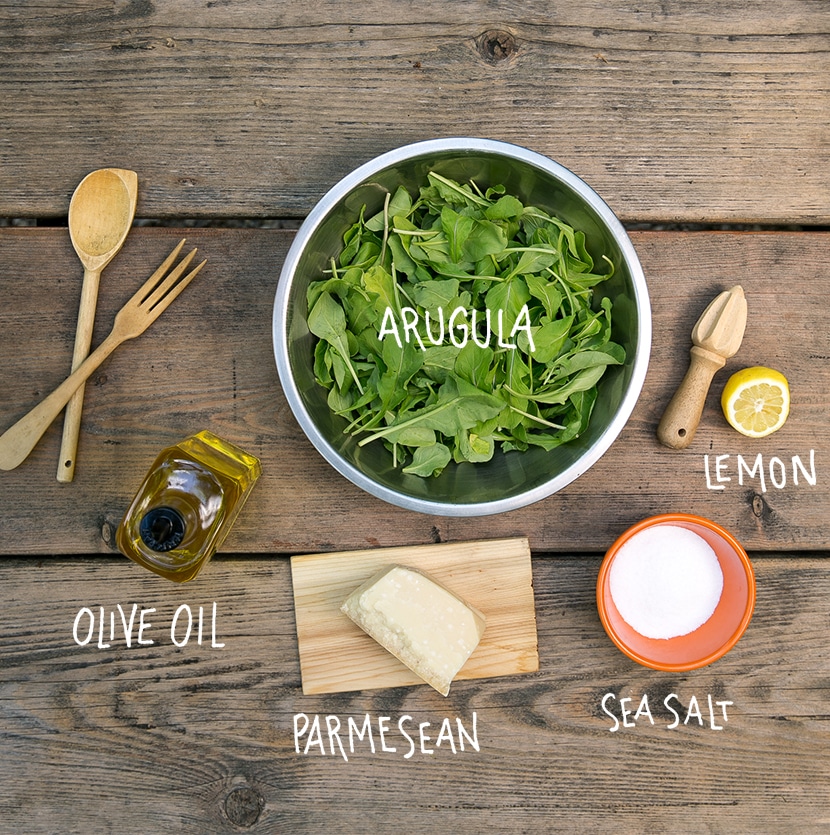 Here is what you will need:
A solid drizzle of high quality Olive Oil (Check out California Olive Ranch, Pasolivo, or Crudo)
4 cups packed of freshly picked Arugula
Juice of 1 Lemon
Shaved with a peeler Parmesan-Reggiano (I always get this at quality meat counters or at Whole Foods)
1 good pinch of high-quality Sea Salt (I love Jacobsen Sea Salts for Salads)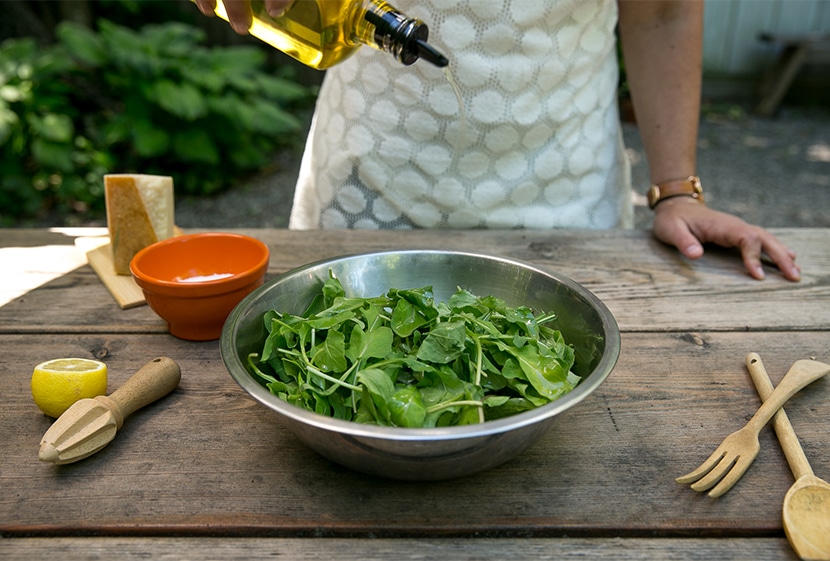 To make the dish is easier than you can imagine, simply add all the ingredients on top of the arugula that is in a large bowl. Then all you have to is toss and make sure the arugula is equally covered. If you want to shave a few more pieces of parmesan on top for decoration you can. Serve the salad and have a perfect simple taste of summer.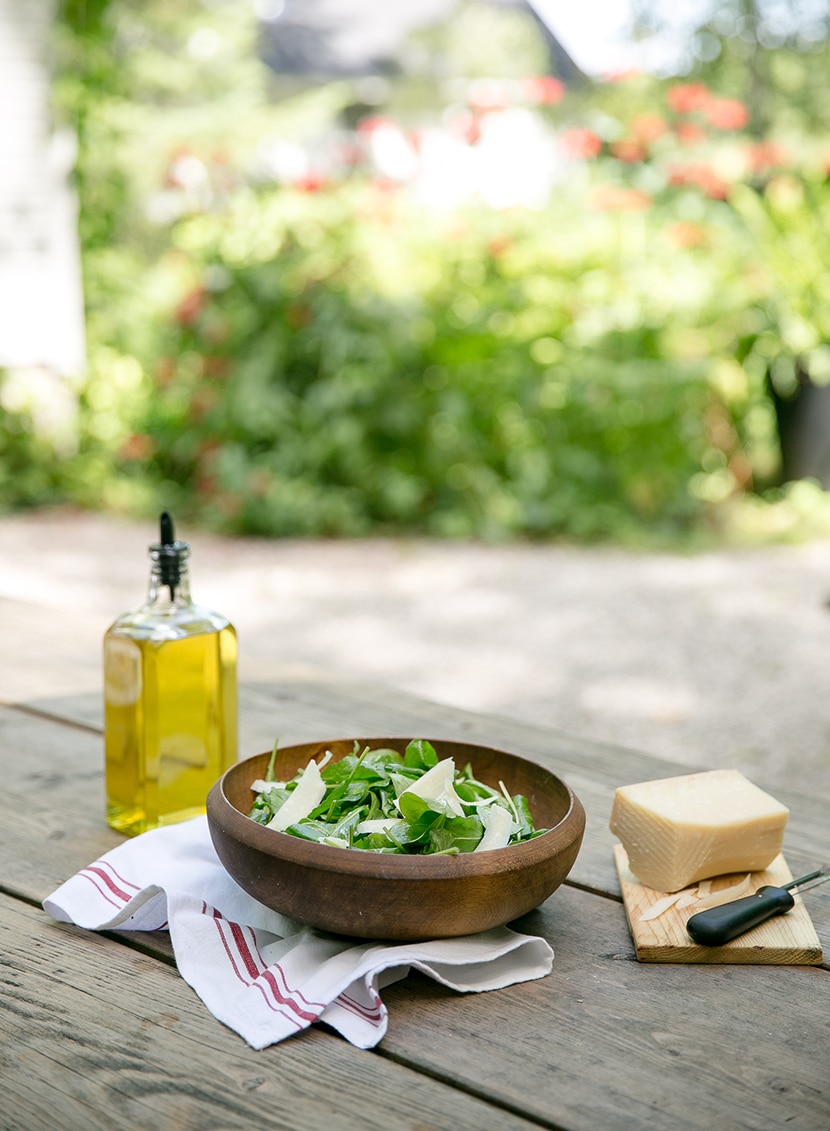 I highly suggest serving this for an outdoor dinner party where you may have quite a few guests. It is a simple salad that can easily have blueberries or more added to it if you wish as well. The best things aren't complicated are they?