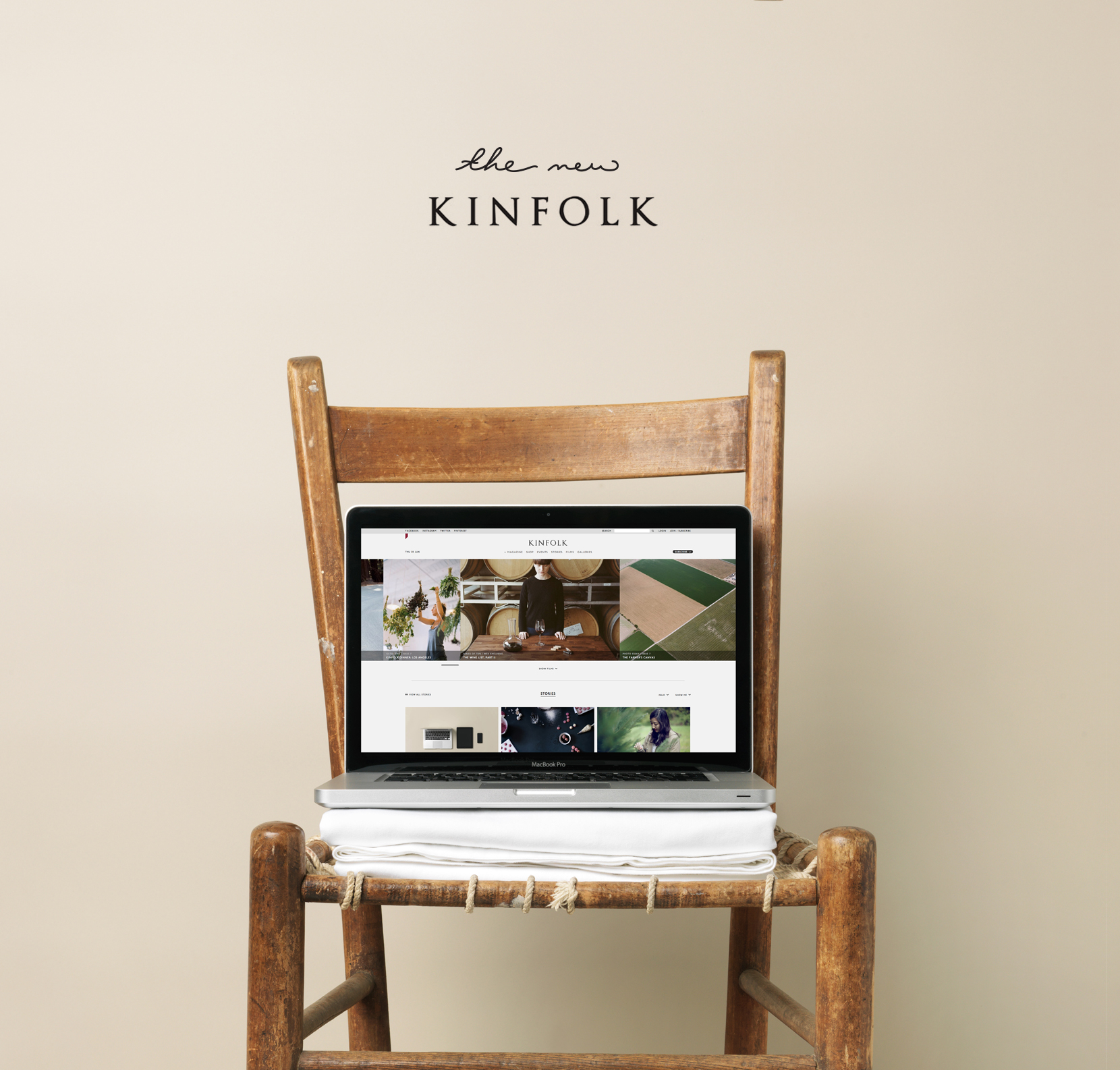 Over the last few years many of us have watched, enjoyed and grown with Kinfolk Magazine. I remember the first issue launched with this video and I instantly felt a familial connection. It was the first time I had seen a brand/magazine truly understood and display a lifestyle. Since that first issue I have been following and watching as every issue has continually gotten better. They tell our story and show the beauty we all strive to bring into our lives.
After having the opportunity to be a contributor, I felt I further appreciated the work that went into every issue on a whole new level. When we get our Kinfolk in the mail it is a special occasion. Mike and I thoroughly look forward to the time we can spend together enjoying each issue. We held onto the latest issue until we could be out on the sailboat on a day where no other boats would be out. That way in the solitude of Suttons Bay we could lay on our backs, stare into the clouds and read the stories only they seem to find. It was on that sail while reading this past issue, on Japan, that reignited our desire to go back to Asia. As someone who produces content for myself and also owns a business I know very well how brands like this will evolve and change as you grow and see what needs to happen. So when I received the announcement a week or so ago about the launch of Kinfolk Digital I was so excited to see how Nathan and the team were going to do to offer a new platform and new outlet for content.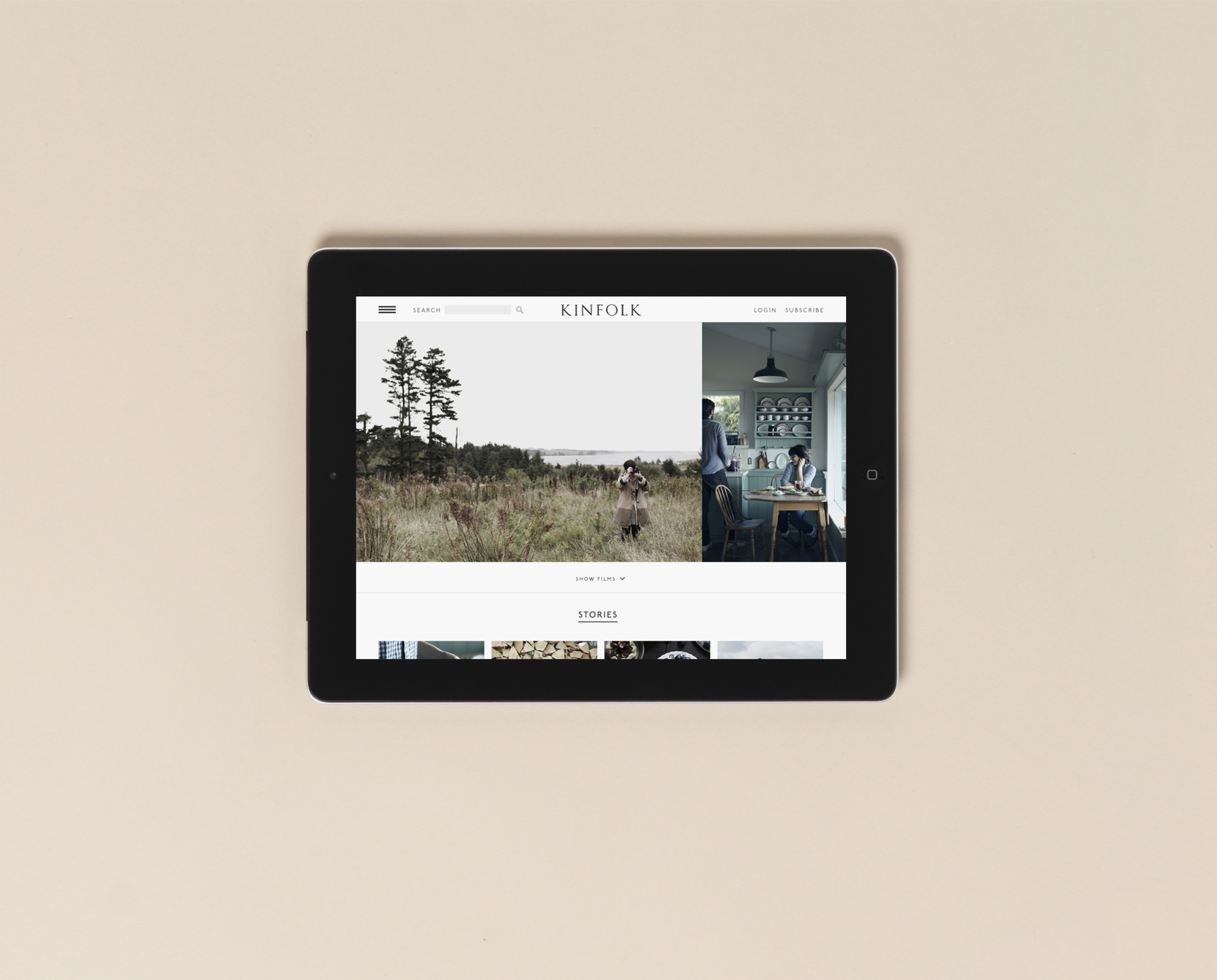 They also added a new subscription model. Now you will be able to subscribe to the print version alone for $40 a year or $60 for both print and digital. I highly suggest adding the digital subscription because it provides access to:
– The full catalog of back issues of Kinfolk (even the ones out of print)
– The most current issue
– New original stories featuring small gatherings, things to cook, make & do. Including recipes, interviews, & practical advice from their community!
– The new Kinfolk Saturdays video series with adventurous ideas for ways to spend your weekend
– The new City Guide section, which will highlight shops, restaurants and things Kinfolk loves
– A whole new space where readers can find inspiration, ideas and suggestions for ways to spend time
Not only is it all that, but as a designer I am in love with the experience that you have with the content on the new website. Each story includes more photos and a more interactive way to read and engage with the gorgeous content.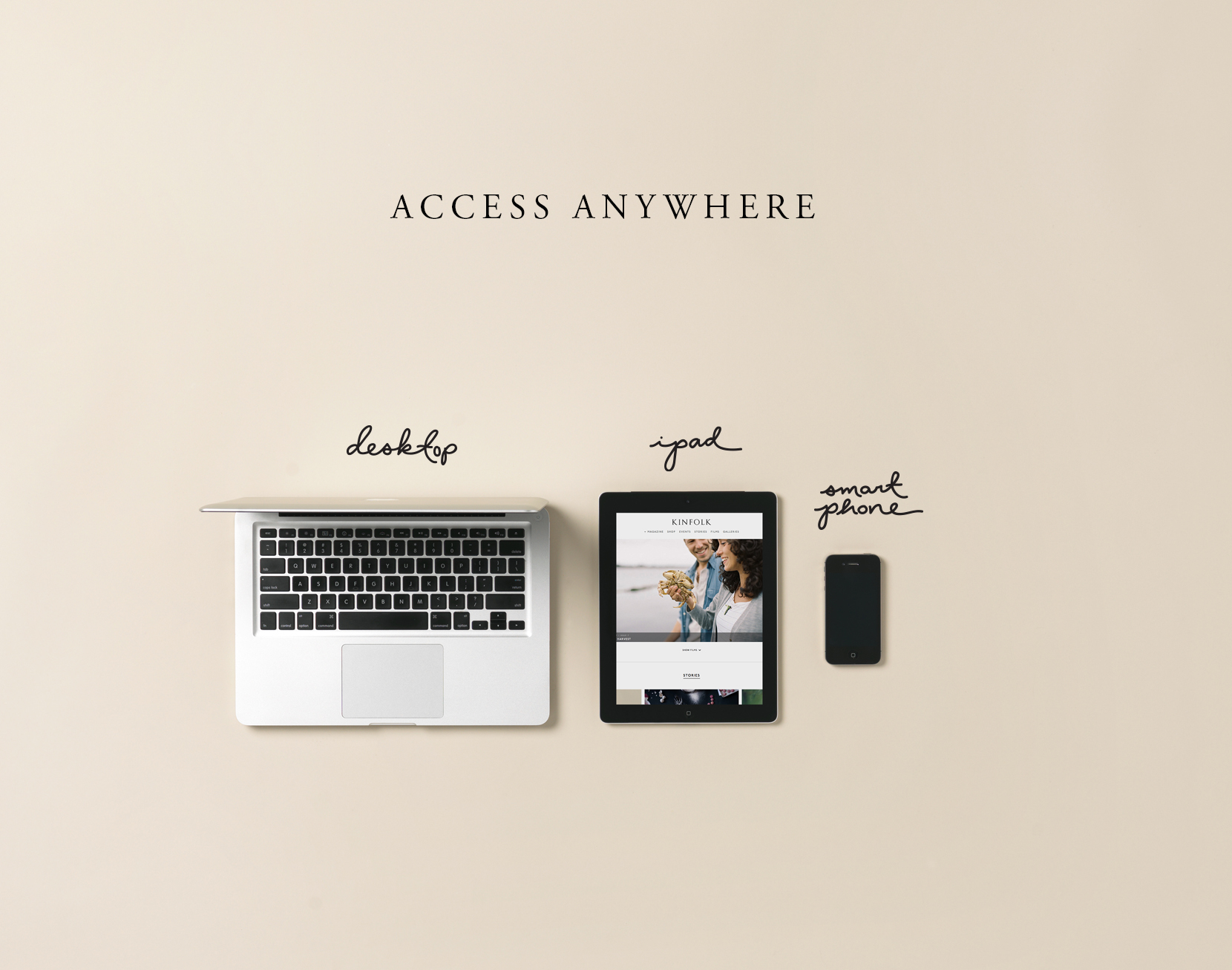 Launching this new platform and having a digital subscription also means access from where ever you are. So whether you are on a sailboat, camping with friends, traveling through Europe, or hiking through the woods; as long as you have your iphone, ipad, or computer you are able to enjoy the content. I could imagine this being really handy when looking for recipes and city guides!
I love the online expansion of Kinfolk and lets be honest who couldn't use even more kinfolk in our lives?
Happy Tuesday friends!
All images via Kinfolk.