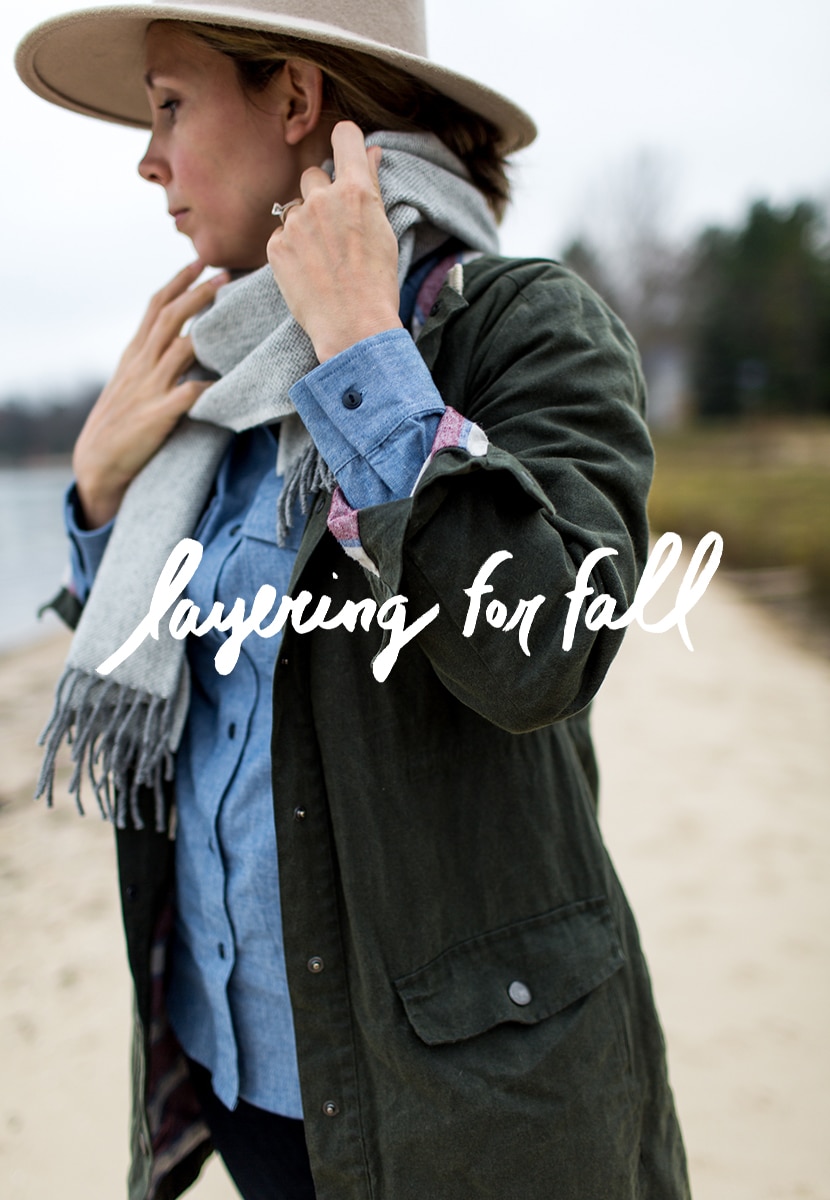 Letting go of summer is always hard, but when it means that you can pull out your favorite fall layering pieces it makes it a lot easier to pack away the shorts and tshirts in exchange for your wools, wax cottons, and denims. In honor of layering for fall we partnered with Huckberry to share some of our favorite ways to make the most of all the fall layering we look forward to this time of year.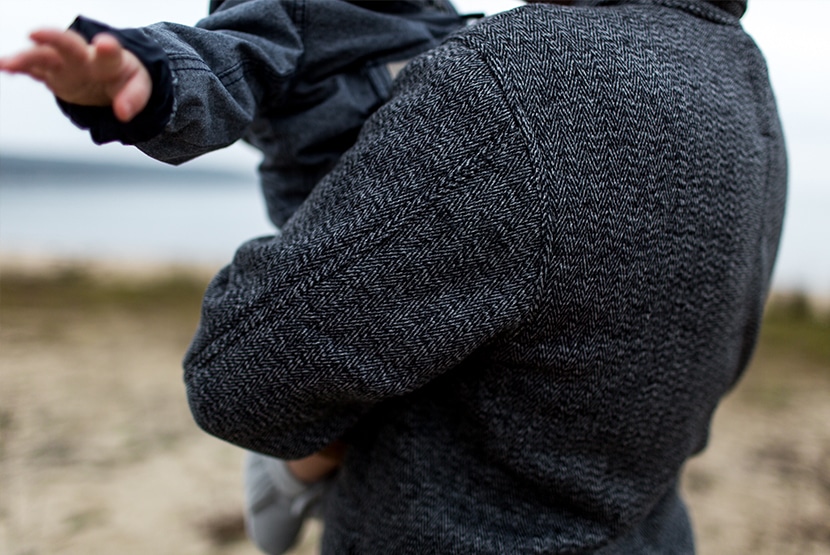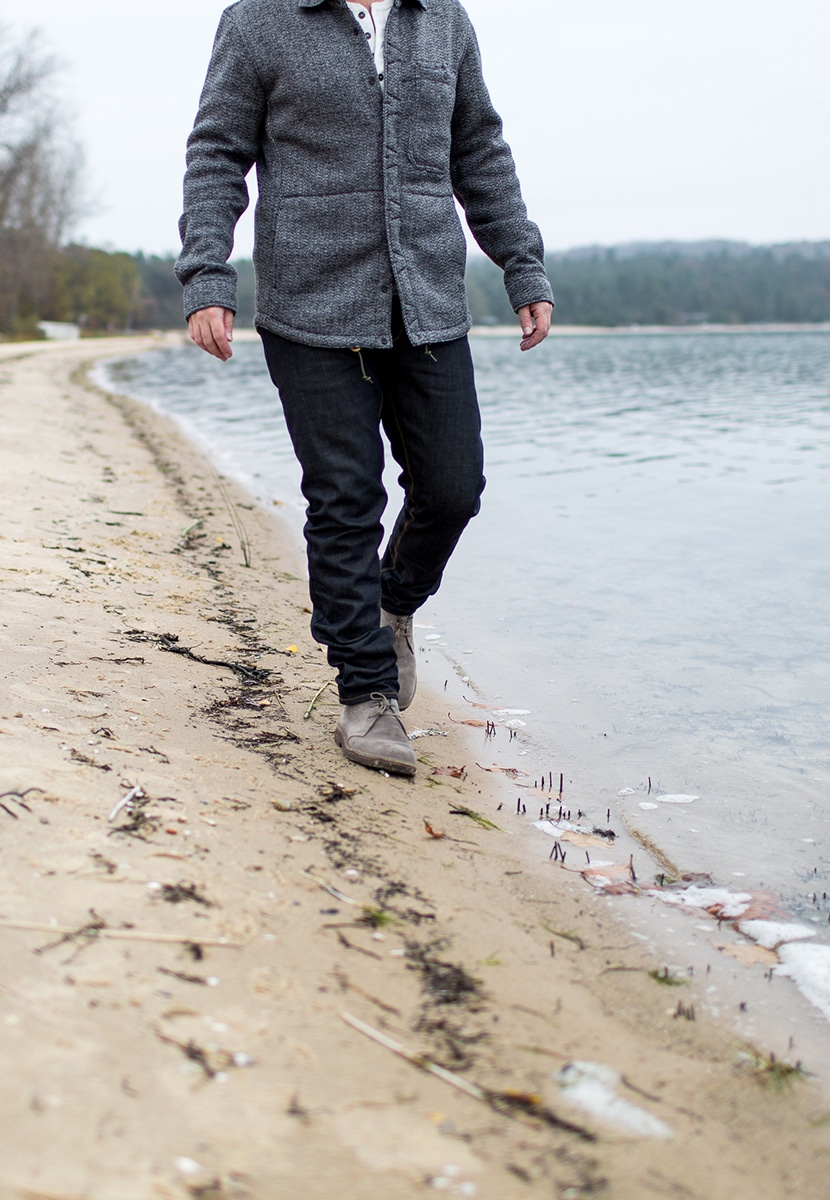 We love working with Huckberry because they carry high-quality products that all are produced at the highest standards. The items focus on helping enjoy a well-lived life in the seasons. This time of year, especially we know we can count on Huckberry to have the perfect pieces to keep us comfy and warm while still wearing brands we believe in.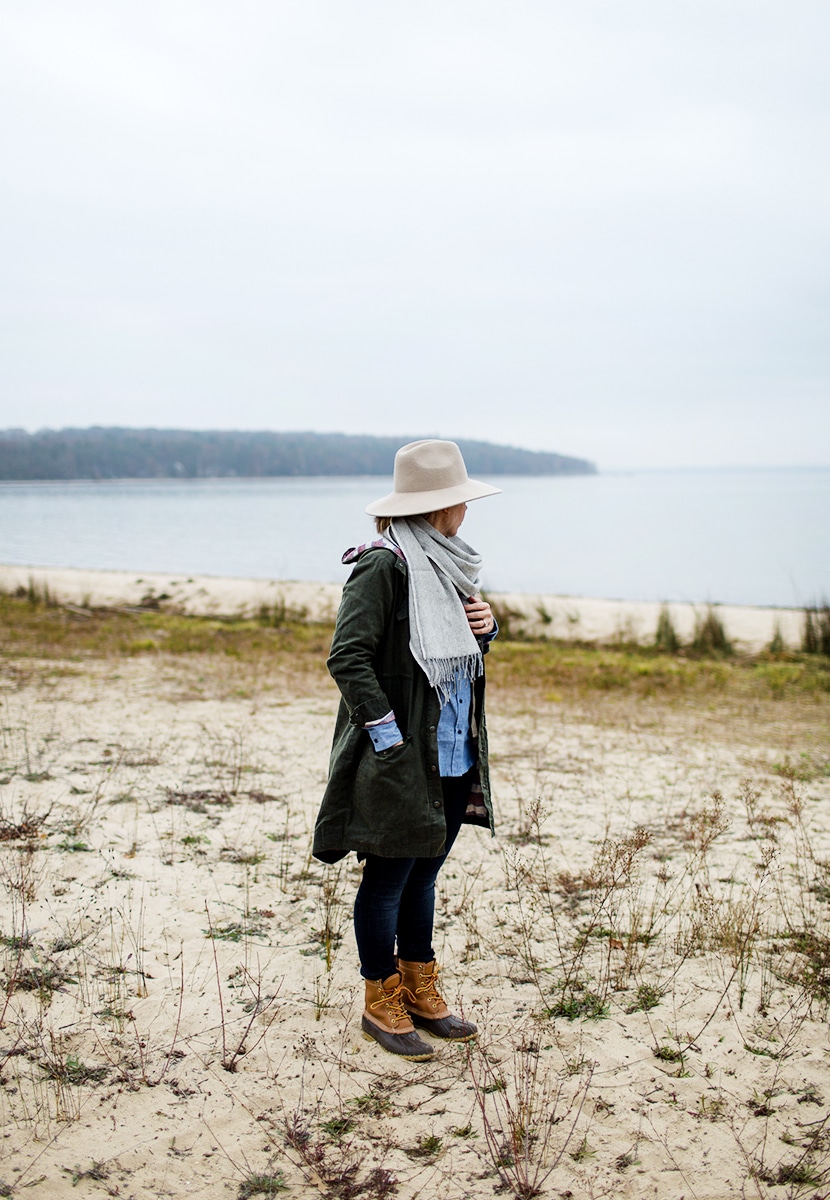 Mike and I both look forward to this time of year when we can wear our favorite pieces together to stay warm on the chilly days on the lake here in Michigan.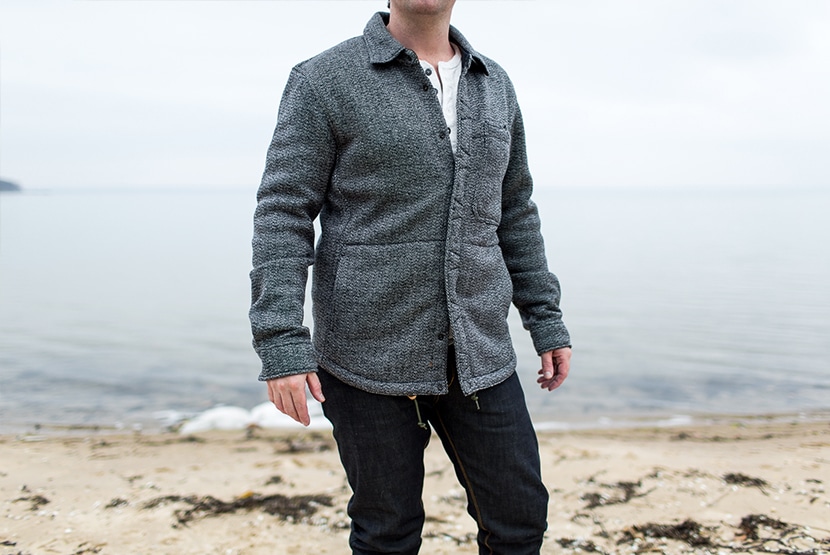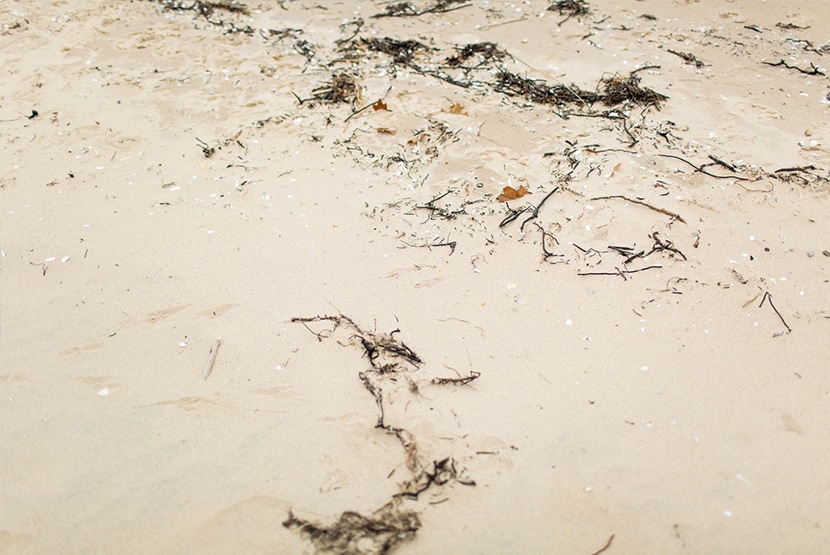 We always start with great base layer pieces such as a cotton henley shirt or a thick chambray button down. We then layer on a wax cotton jacket or a comfy field jacket in a light weight and warm fabric. Most every day we are in our favorite pair of jeans paired with either a pair of cozy boots or a easy to wear desert boot. Layering on a great scarf and hat can be the final touch that only this time of year can allow you.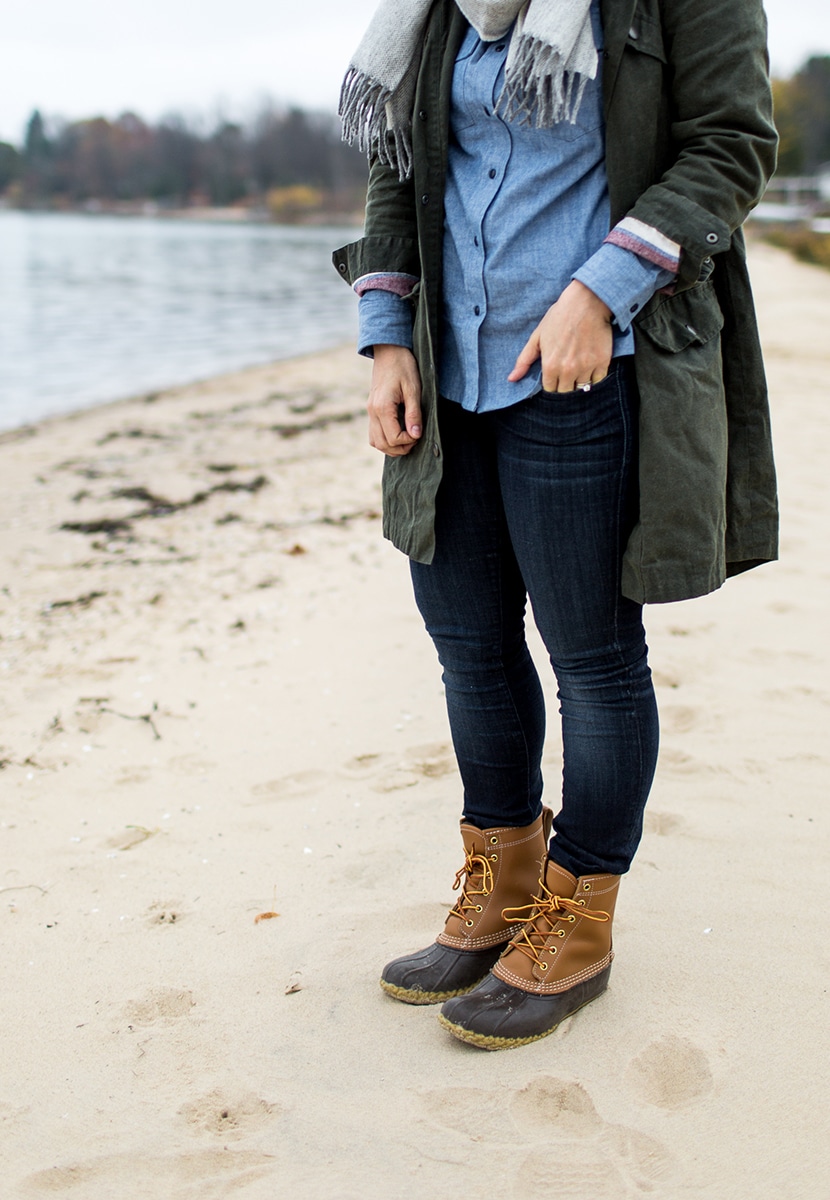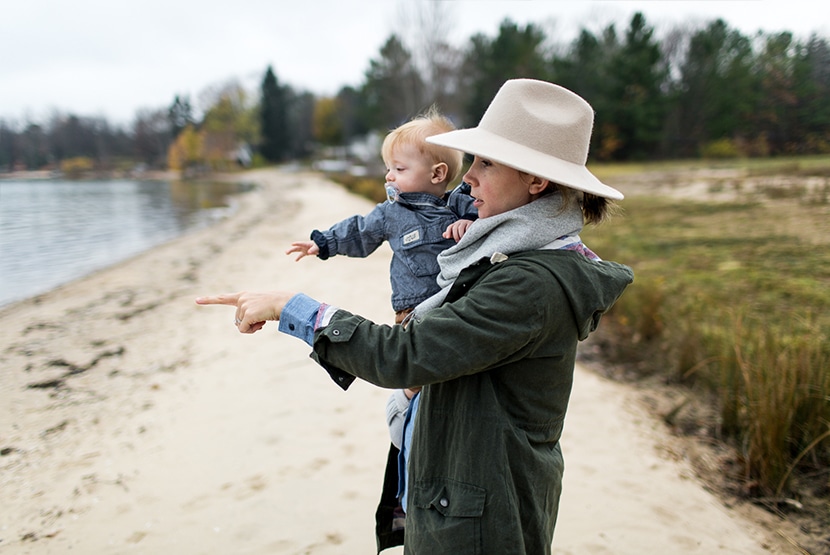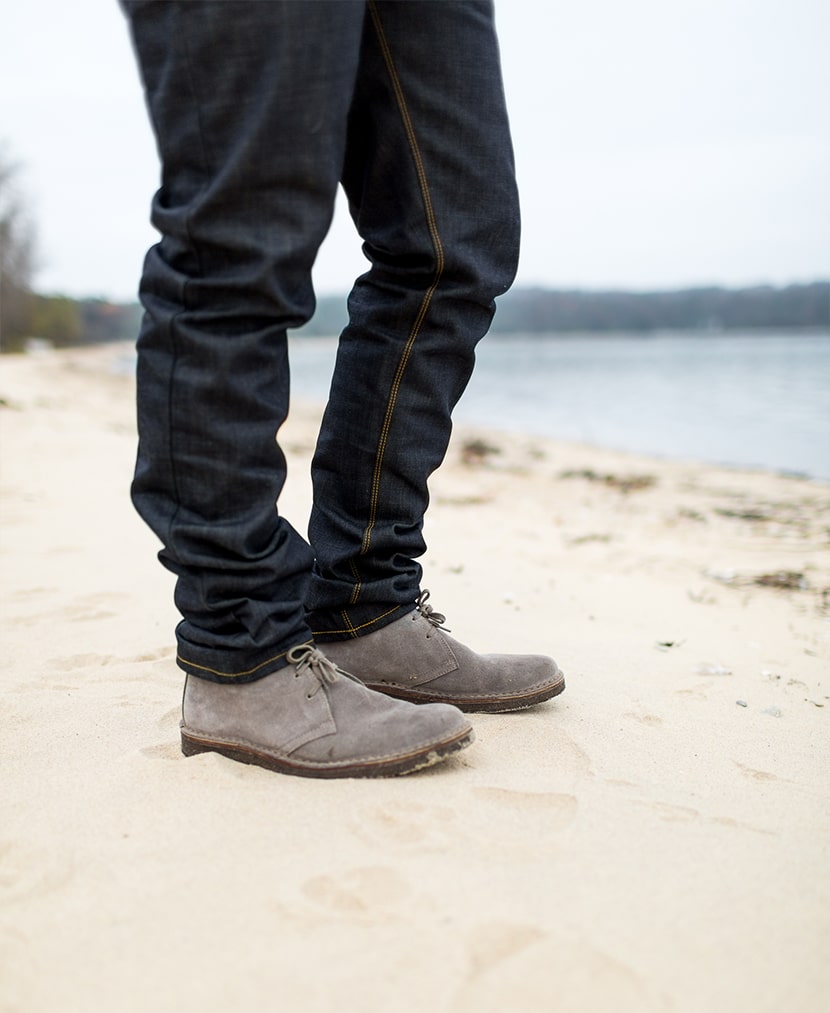 We have always found that when dressing for the weather during these cooler months it is important to pair natural fabrics together in your layers. Cottons are always our favorite because they breath well and are comfortable to wear no matter what, but nearly any natural fiber will do. I always find that these fabrics wear best, keep down any odors that come from wear, and will always keep you warm while also letting you not get sweaty. When the temperature can chance in a day from a frost in the air to warm sun you want fabrics on you that can adjust easily as well.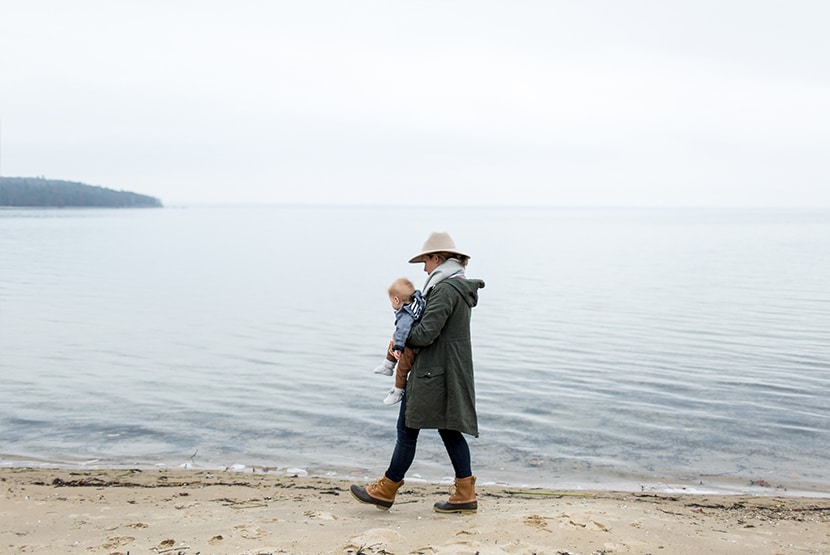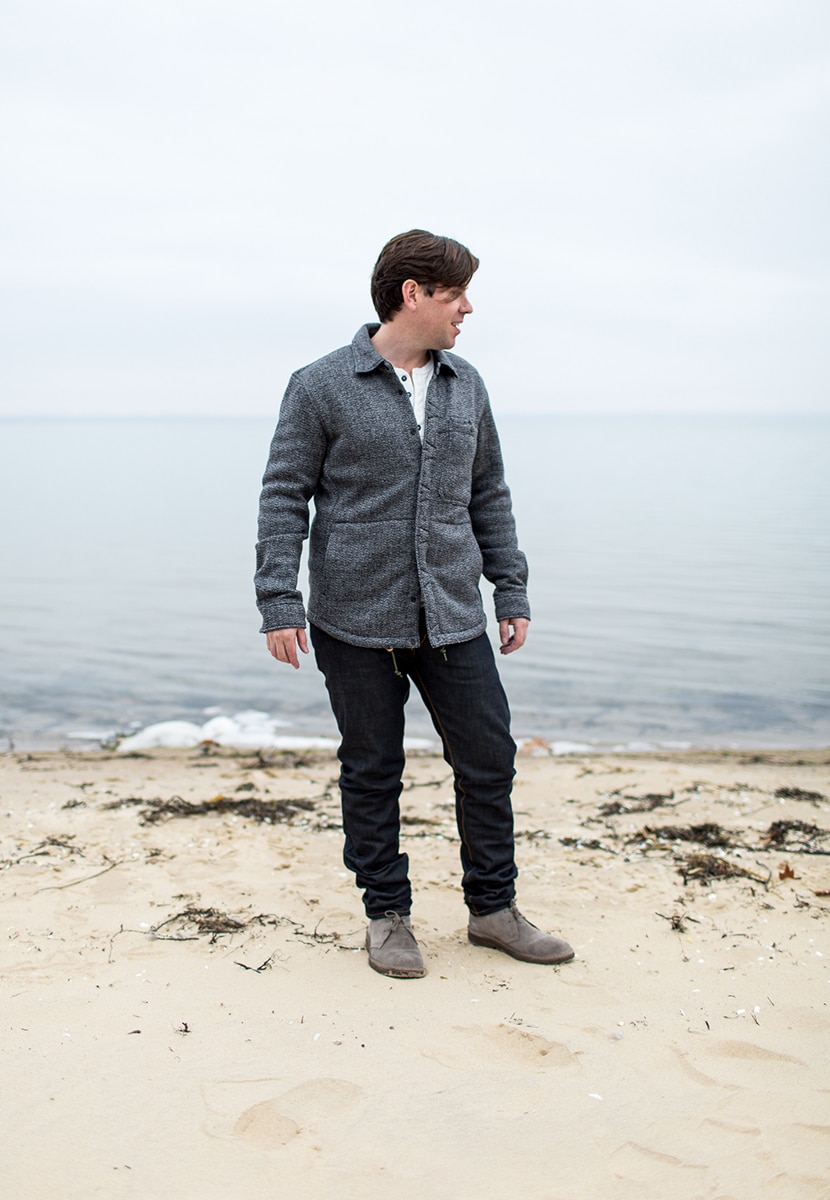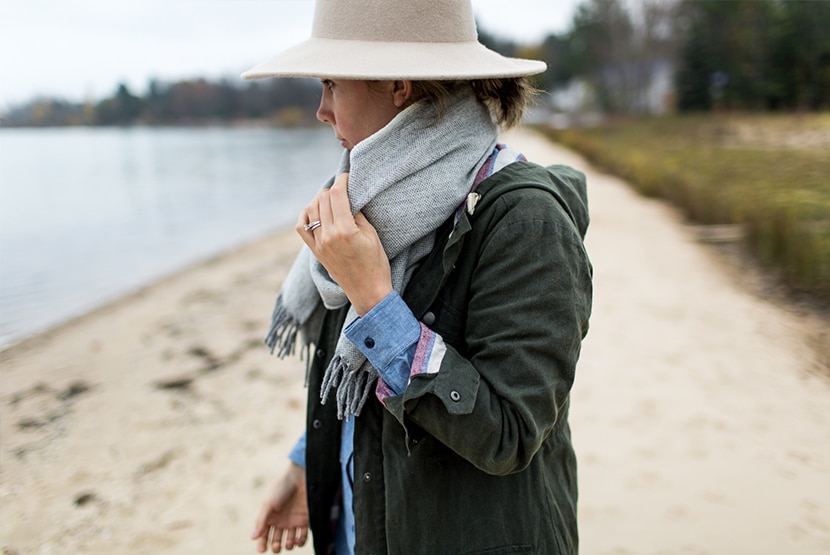 What are your favorite pieces to layer this time of year? Do you have some go-to items for fall that you love?
Get all our outfit details below:
On Mike:
Field Jacket from Huckberry
Cotton Henley from Huckberry
Salvage Denim Jeans from Huckberry
Desert Boots from Huckberry
On Megan:
Felted Wool Hat (similar)
Wool Oversized Scarf from Huckberry
Waxed Cotton Jacket from Bridge and Burn
Chambray Shirt from Huckberry
Skinny Jeans from AYR
Boots from L.L.Bean
On Hayes:
Jacket from H&M
Pants from Old Navy
Booties from Amazon
This post was sponsored by Huckberry. All thoughts and opinions are our own. Thank you for supporting the brands that support The Fresh Exchange.