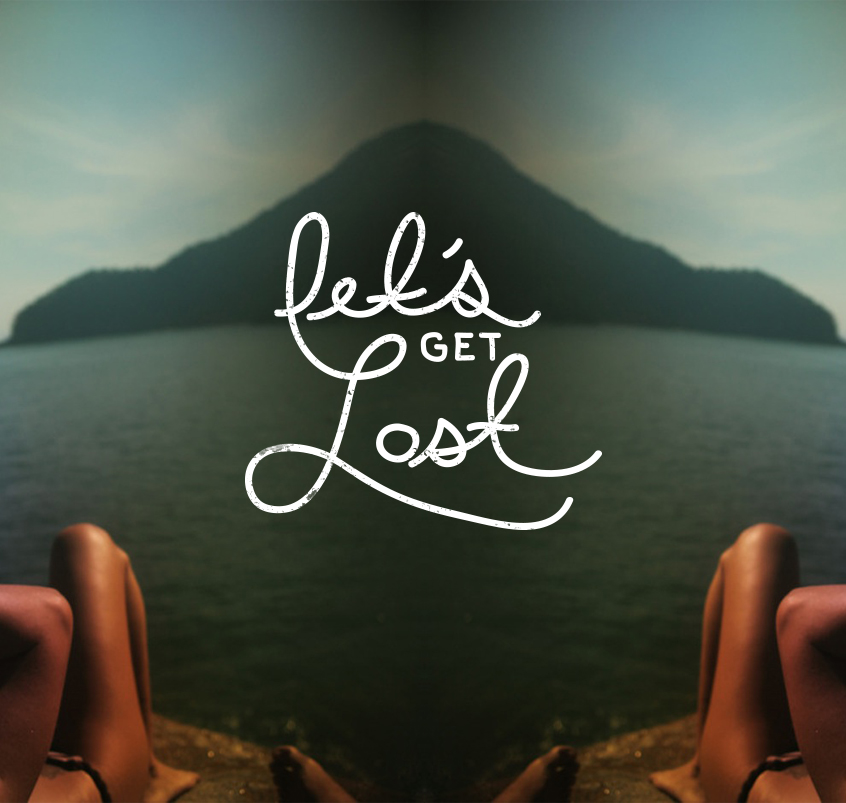 image from here. type by me. 
Dreaming of the ocean? The sun? I know I am. This morning the sun was out and I stepped outside and the feeling of the rays on my face lifted me to a whole new place. So it may come as no surprise that this month I was all over the chance to win a trip to a place of my choice through UGG Australia. No serious! UGG Australia is holding this awesome campaign on Pinterest and though I normally am not game for things like this, this time I was. Maybe it was the lack of vitamin D on my skin that made me say oh hells yes or what, but the idea of choosing a sunny place to spend some time sounded just glorious even if it was just me dreaming on all over a pin board.
So where would I go? I wanted something warm but still European so I chose Barcelona. I cannot imagine how sunny and amazing the coast by Barcelona is long about June. I would die for that and it has been super fun day dreaming by adding images to my board of what I would wear, what I would, what I would see, and where I would stay. You can see my board thus far right here.
The best part is you all can enter to win a trip of your choice as well. First go and follow UGG Australia on Pinterest. Then make your own pin board titled #letsgetlost with where you would like to go. Next start pinning and adding in the #letsgetlost hashtag to your photos. You can click the hashtag to see where other people are going and what they are dreaming. I am all about adventures, you all know that, but to have one of your choice? Kind of a total dream to me. You can see further details and rules on the pin here.
Since I have been dreaming here are a few of my favorite things that if I were to win I would be packing in my suitcase for this trip.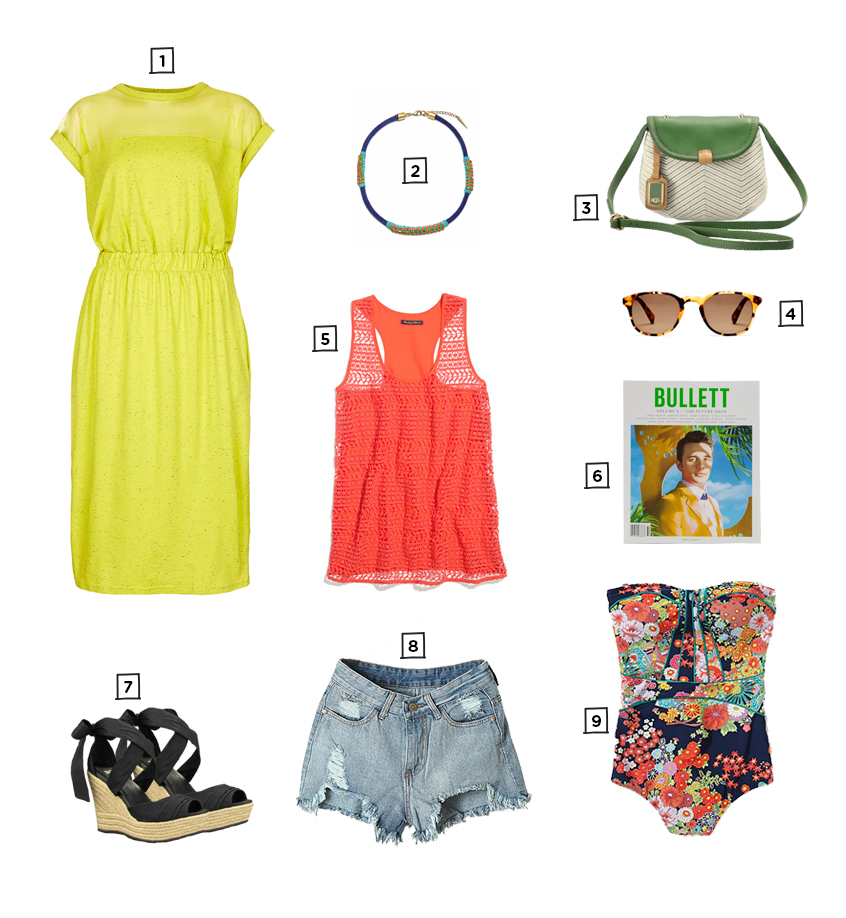 1. Yellow Jersey Dress / Topshop  2. Tribal Necklace / Jewelmint  3. Green straw saddle bag / UGG  4. Sunnies / Warby Parker  5. Lacey Tank / Madewell  6. Bullett Magazine / Need Supply  7. Tie Wedges in black / UGG   8. Distressed Jean Shorts / Sheinside  9. Floral One-Piece Suit  / Anthropologie
So where would you go? What are you dreaming of right now? If you make your own board I would love to see them!!! Feel free to drop your link in the comments so I can dream with you all. So fun huh?