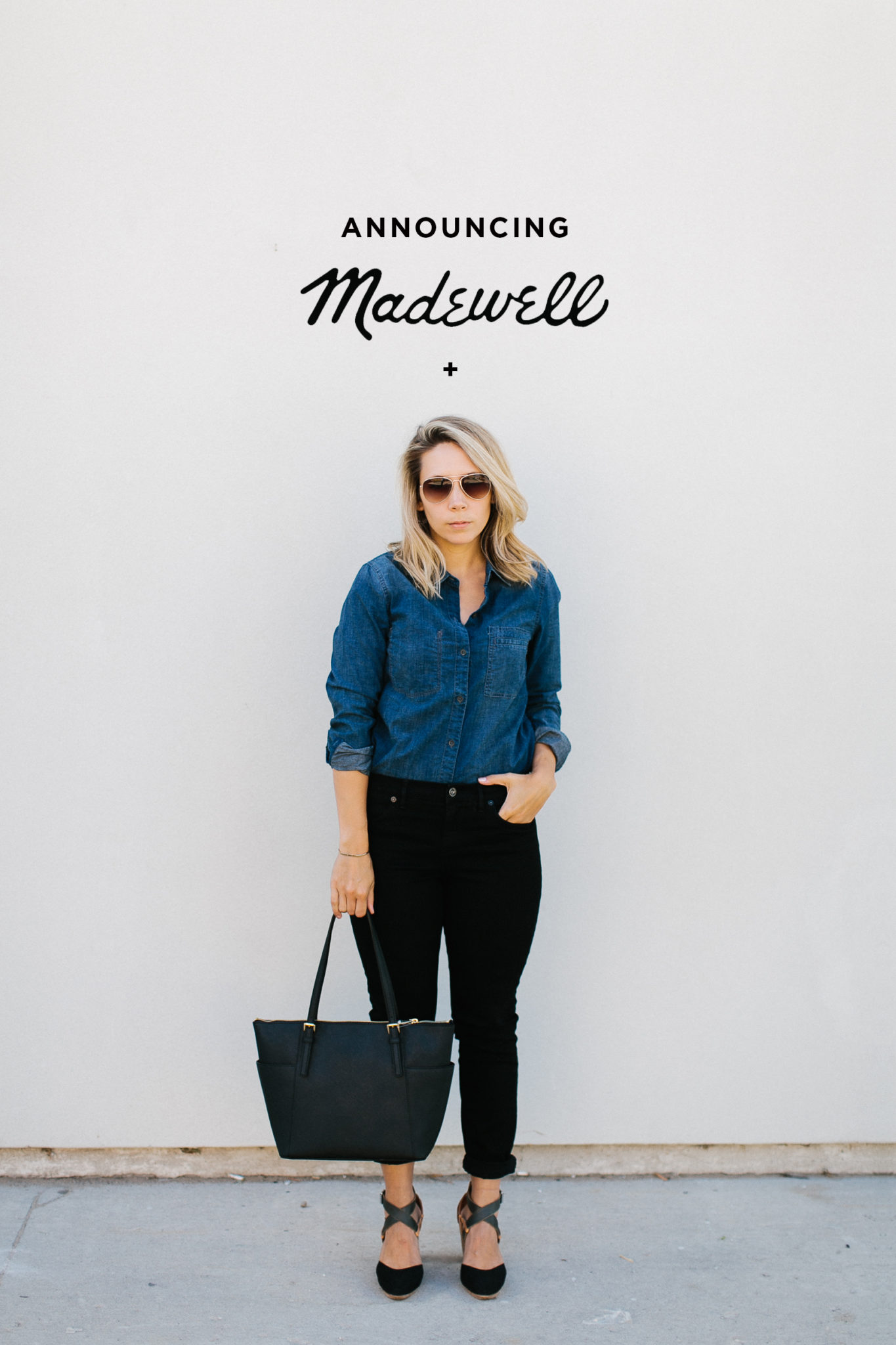 Today I have some really exciting news for you all. It has been a crazy week prepping for this along with working and keeping all the wheels turning, but sharing this with you makes all the late nights this week worth it!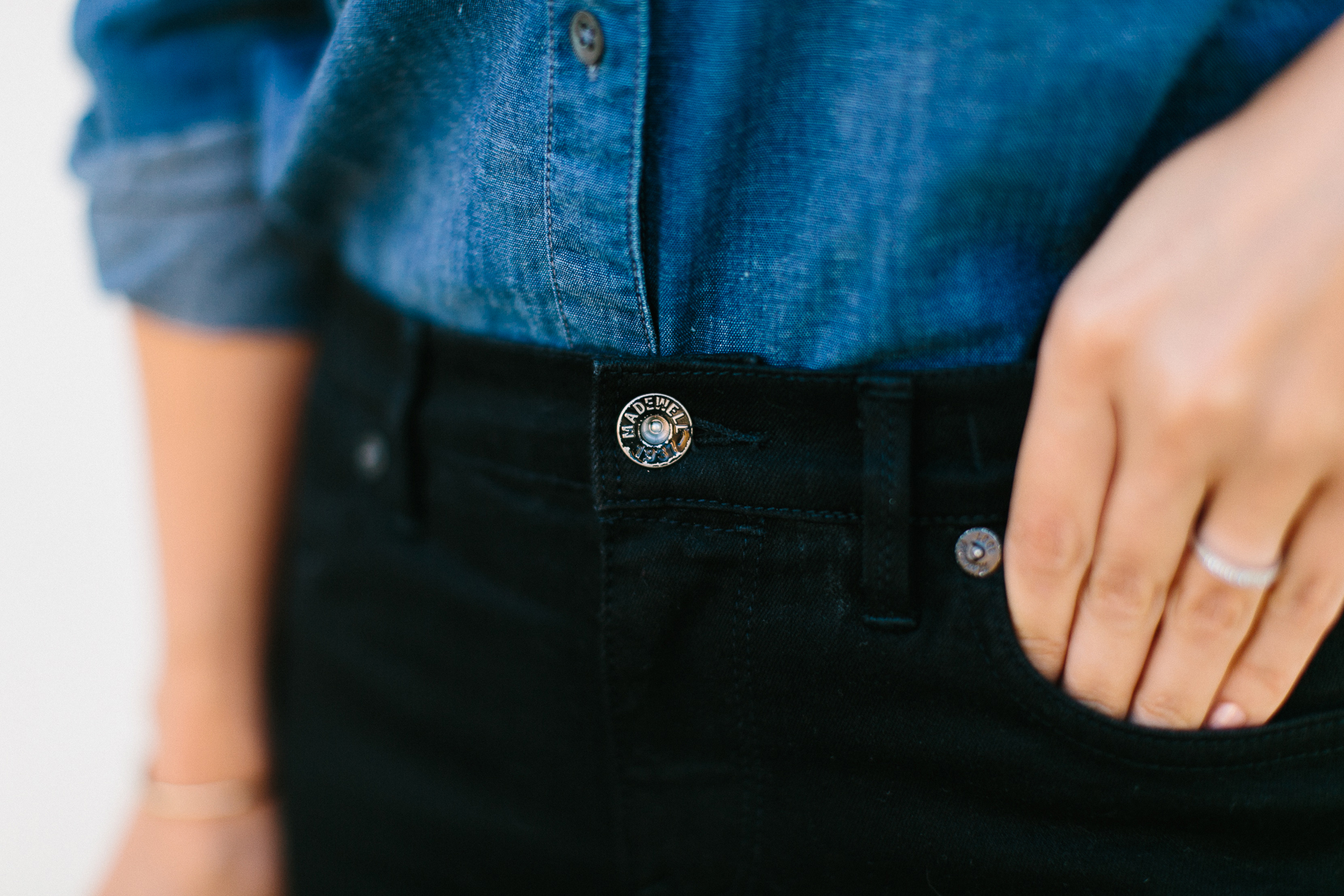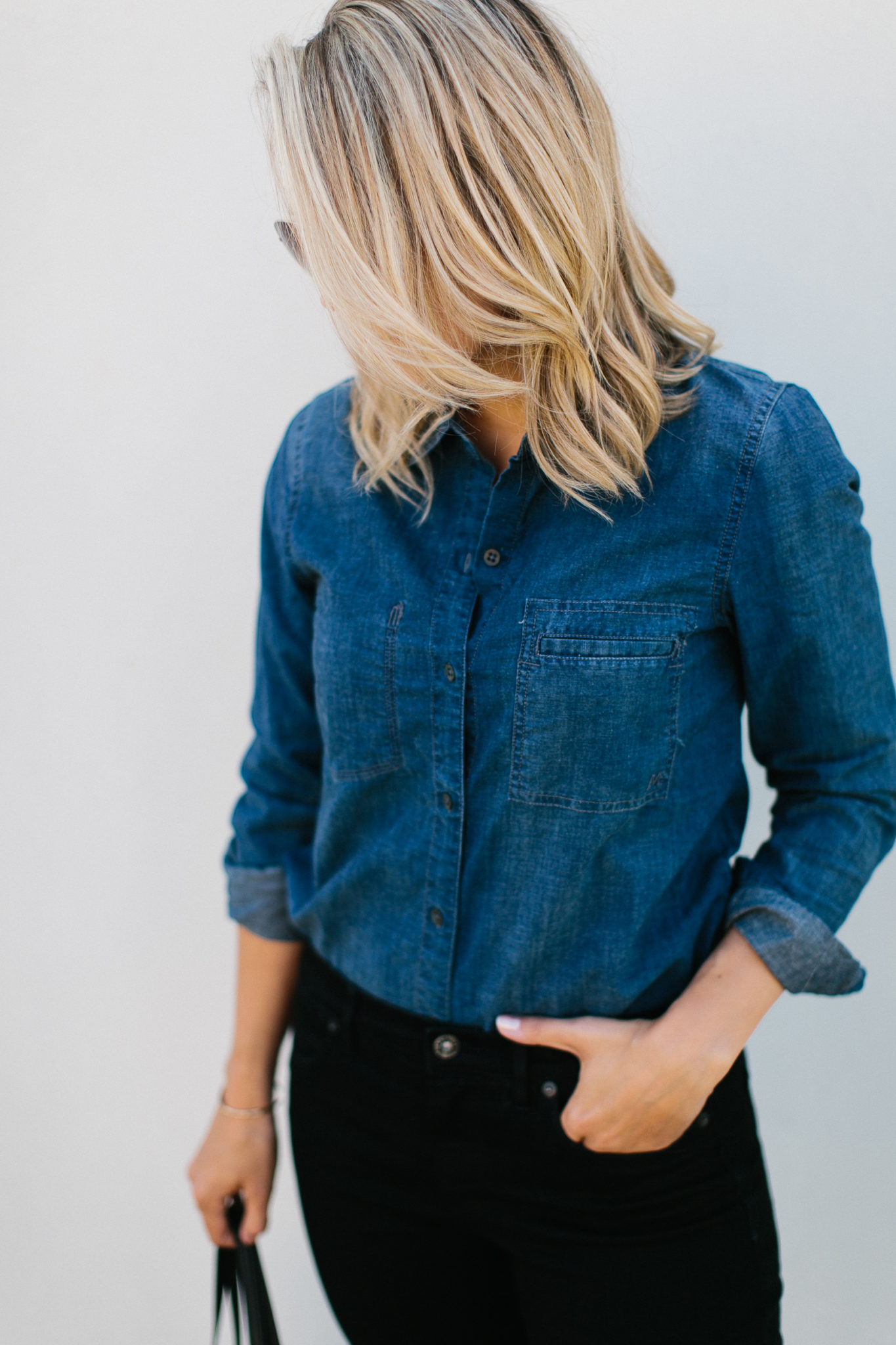 As you all know I am a pretty big Madewell fan…do you blame me? Every piece lives up to the name of being made exceptionally well, which makes me happy to invest in a new piece or two (okay 3 or 4) every season. Not only are their clothes some of my favorite pieces in my closet, but their nod to tomboy style done with a feminine edge makes this not always super girly girl very happy. So when I was asked to join them in their #denimmadewell campaign this month to celebrate the launch of their new denim line I couldn't have been more excited. I have had a few pairs of Madewell Denim prior to this, but when I received the new skinny skinny jeans in black frost I was amazed. Honestly. I slipped those jeans on and they fit like a total dream. I can count a total of 0 times I have ordered jeans (or any pant) that has ever fit anywhere near this close straight out of the box. These jeans blew me away. End of story.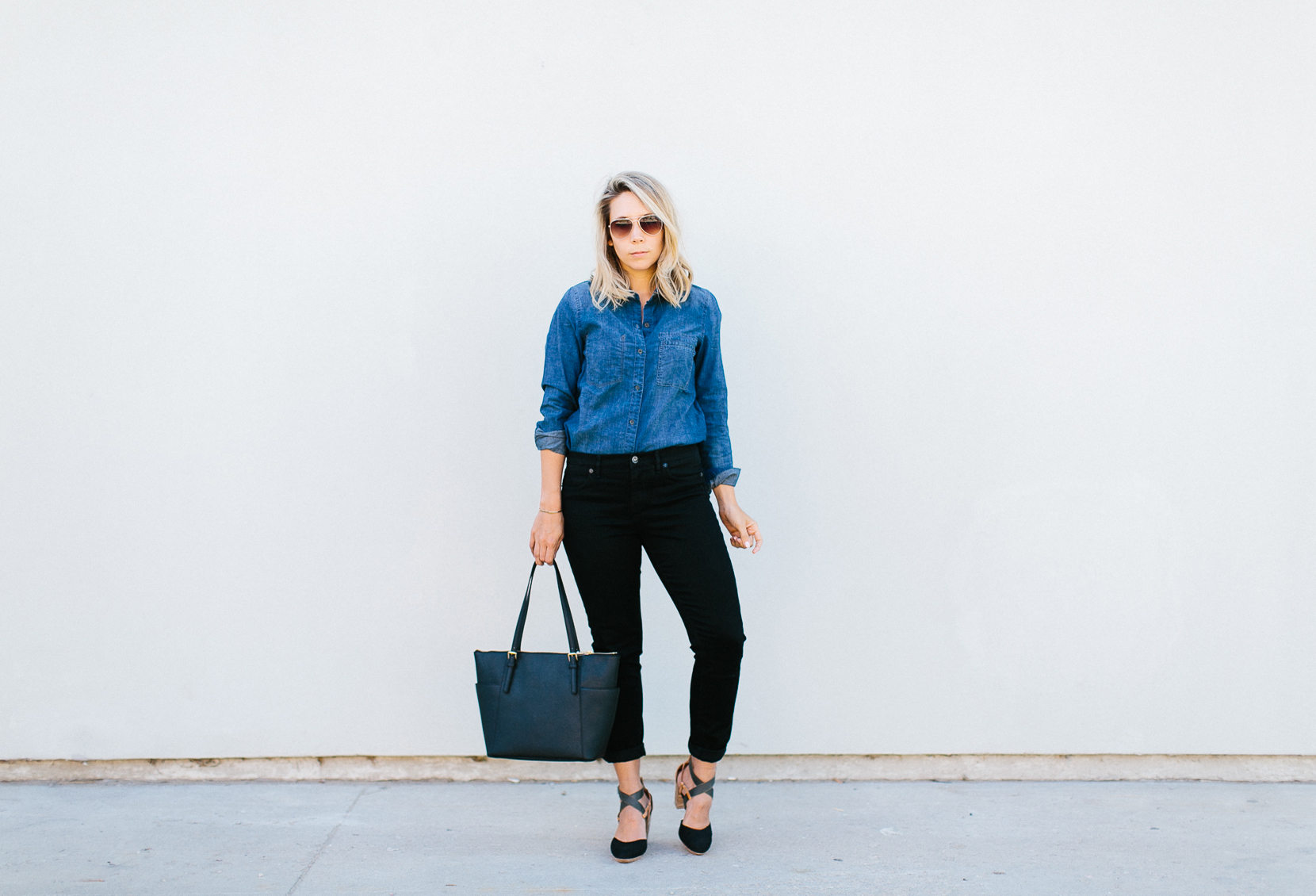 So all this week you can catch me curating my favorite fall looks inspired by Madewell's new Fall collection and Denim line here on this pin board. See what inspired this outfit and others that we will be releasing over the next week, which leads me to the next exciting announcement…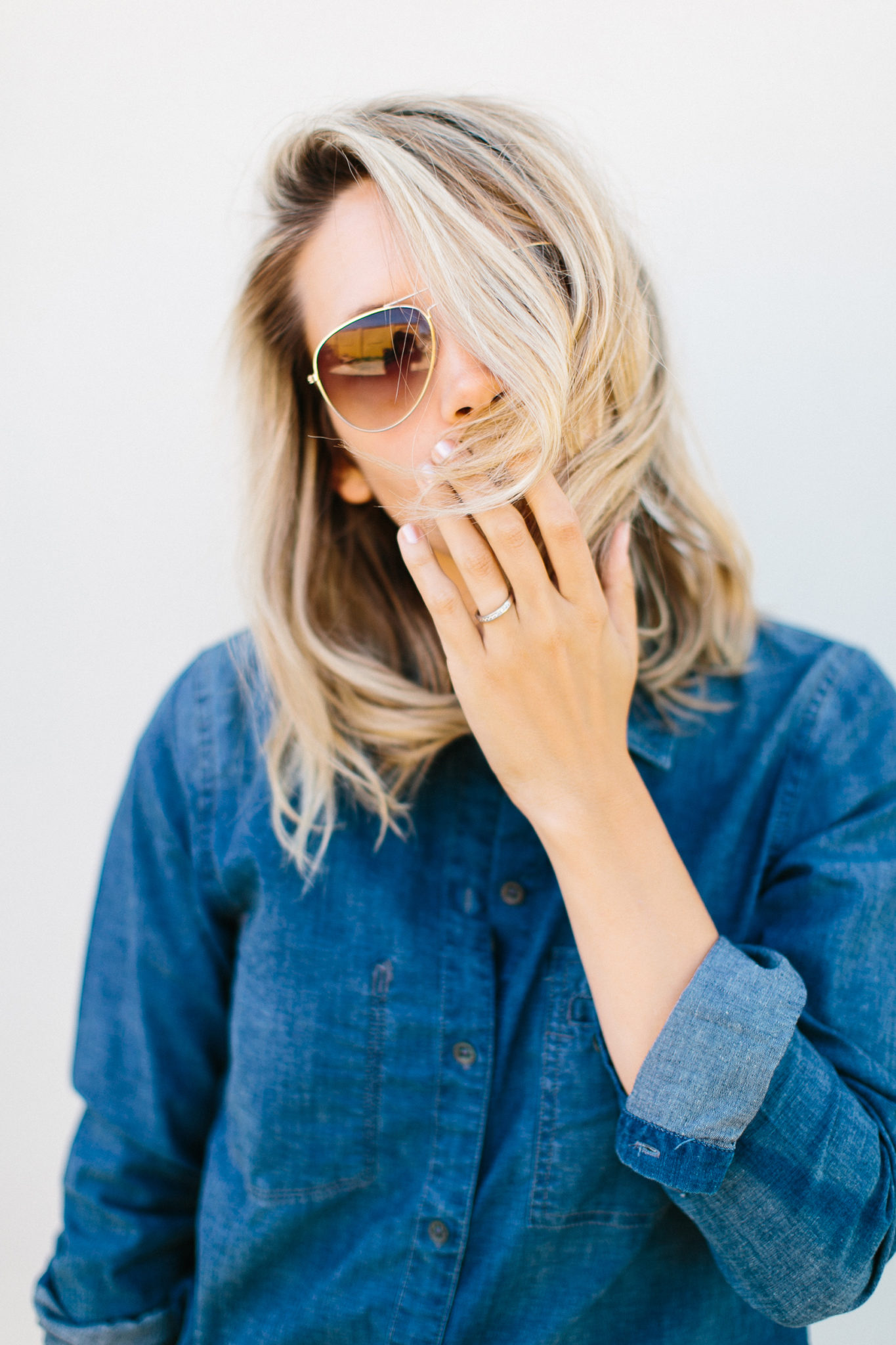 A week from today on Thursday, August 22nd from 6-9 pm I will be shopping with you all at the Grand Opening of the brand new Madewell store in Ann Arbor, Michigan at Arbor Hills. All evening we will be enjoying small bites, cocktails, and I will be there to offer up some styling tips and even show you some of my top picks for the Fall from Madewell. Oh and I hear they are giving away Polka-dot clutches during the event while supplies last. If you are in the area I would LOVE to meet you and spend a night shopping with you. Get more info and RSVP on their event page. I hope to see as many of you as possible because it is always so wonderful meeting you in person and getting to know you all better.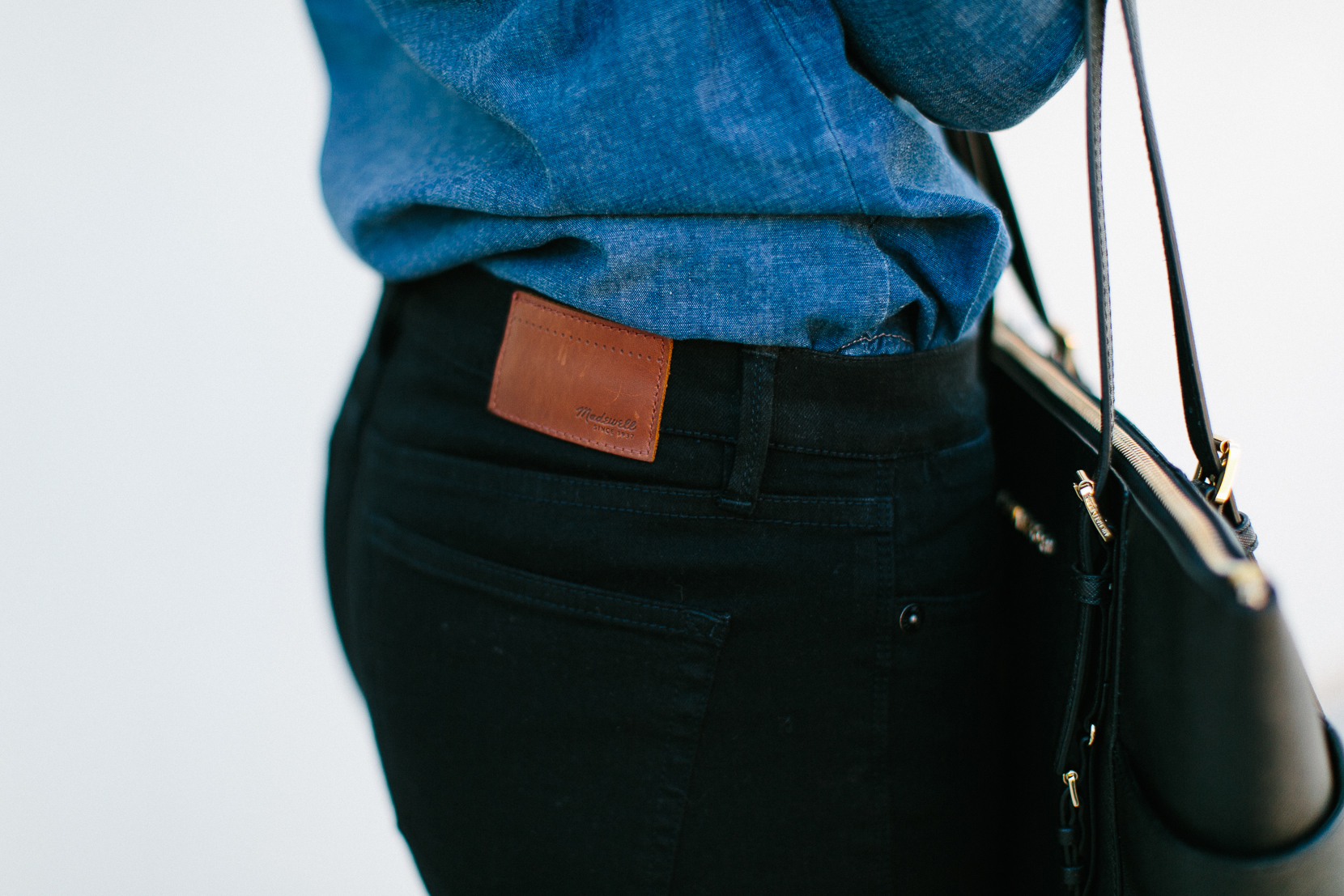 Are you all excited?! I hope so because Mike and I cannot wait to hang with you at their brand new store and do some shopping for Fall.
Here is more info if you need it, but you can also find it on their event page as well:
Madewell Arbor Hills Crossing Grand Opening Party
Arbor Hills Crossing, Ann Arbor, MI

Thursday, August 22nd, 2013  |  6-9 pm
Get the look:
photos shot by the one and only Mike Gilger (aka the other half)