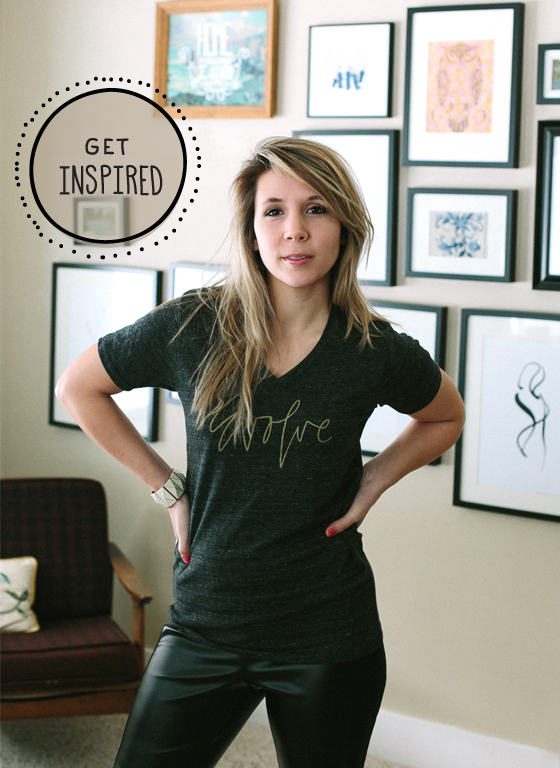 I am so excited to share with you all that my girl, Meg Biram launched a t-shirt line called Manifesto that is perfect for the creative soul. Every month she is releasing a new limited edition, comfy, easy day-to-night tee, with an inspirational word in her hand writing. I was lucky enough to one of the amazing ladies featured in this month's look-book sporting the Evolve tee. Check out the look book of how some other bloggers dressed their tee up.
Since I am a t-shirt girl to begin with and probably spend more time in v-necks than I do in anything else in my closet, I fell instantly for Meg's shirts. I love wearing t-shirts as a contrast to either dressier or tougher things to soften the look and make it more approachable. In this case I love the Evolve tee with undone, bed head hair, leather leggings, and oh yeah the faceted bracelet from yesterday's post. It takes it to casual rockstar for an easy going-out look or even chilling with friends for the evening with a glass of wine.
I hear the shirts are going fast so I suggest heading over to the Manifesto shop and getting one if you think it would inspire wardrobe in a whole new way! If you do end up getting one make sure to share how you styled it with the Manifesto twitter and facebook accounts!
So now I need to know what the word Evolve means to you?