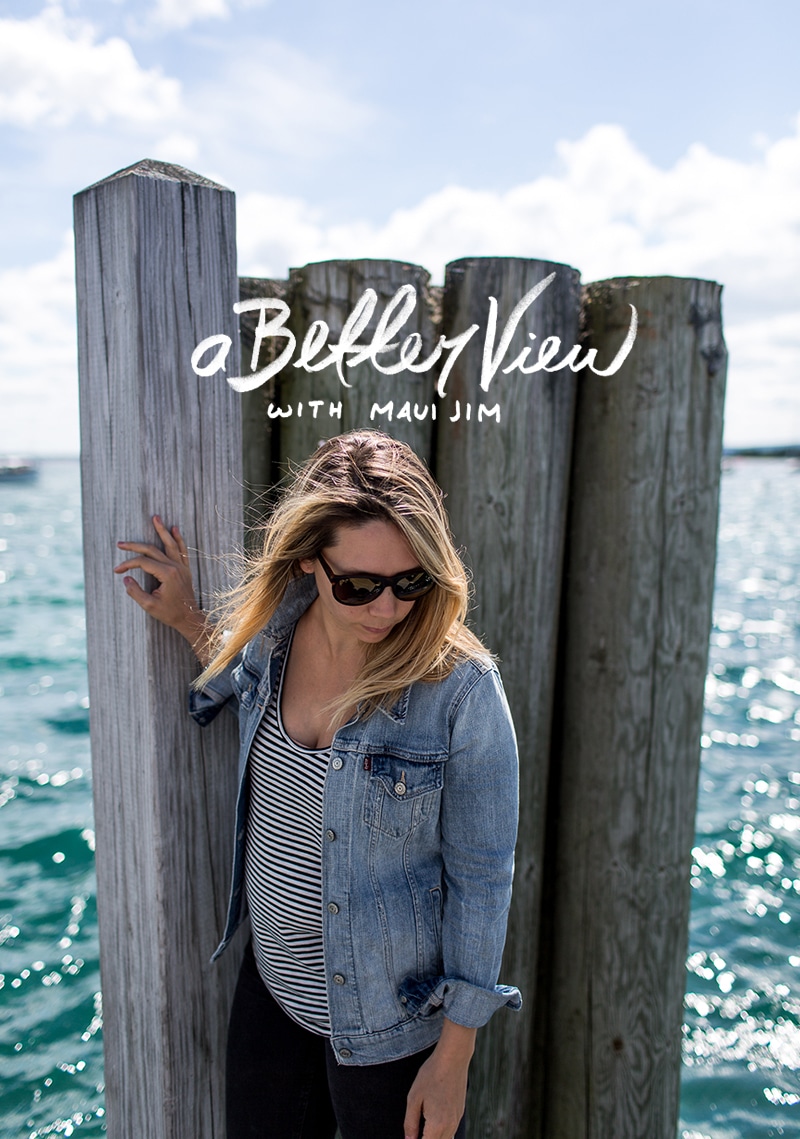 We spend a lot of time outdoors, driving, sailing, and more year around. So much of our life is about getting out from behind the computer as much as possible and in the sun especially this time of year. We recently got to take Maui Jim's new lenses out with us on a trip and I have to say that I am completely in love with seeing the world through these lenses.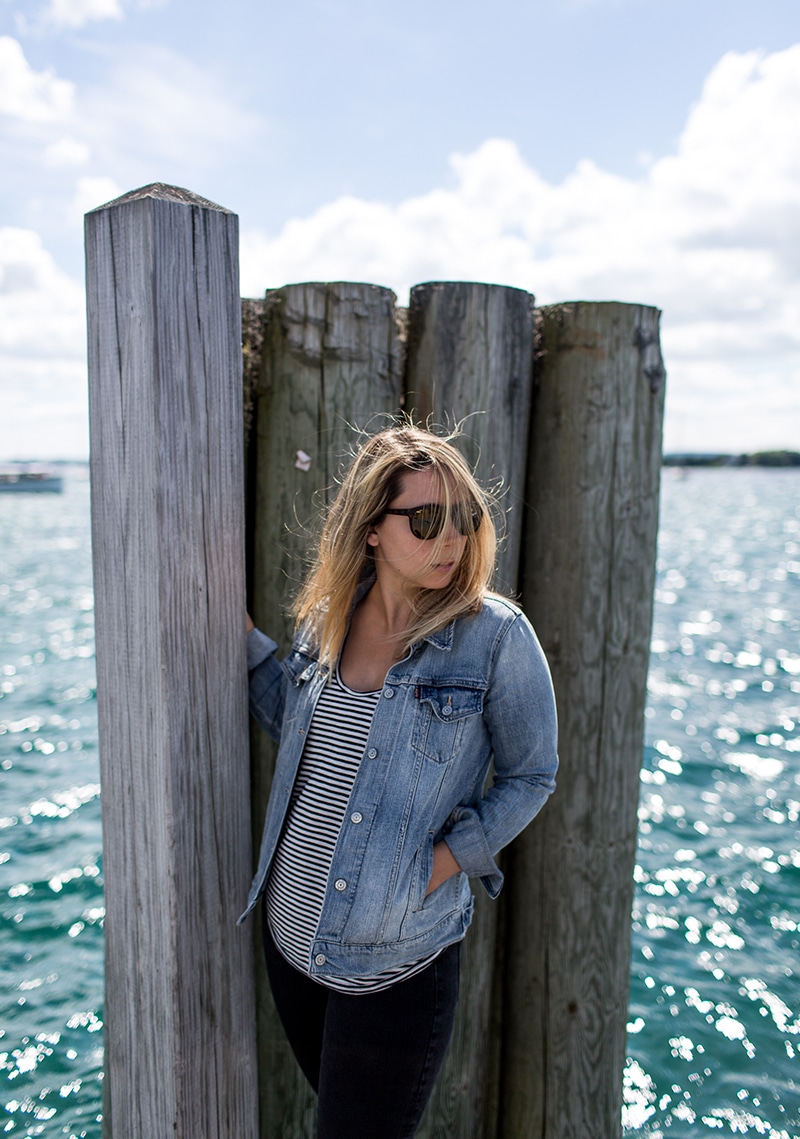 Being on the water so much we love anything polarized because it makes the water look amazing, but through these lenses it is like everything is in HD. I never thought of having a pair of Maui Jim's because I kind of always knew them as the sunglasses my dad wore while fishing or golfing, but now they have some great styles to be honest, I had a hard time choosing between.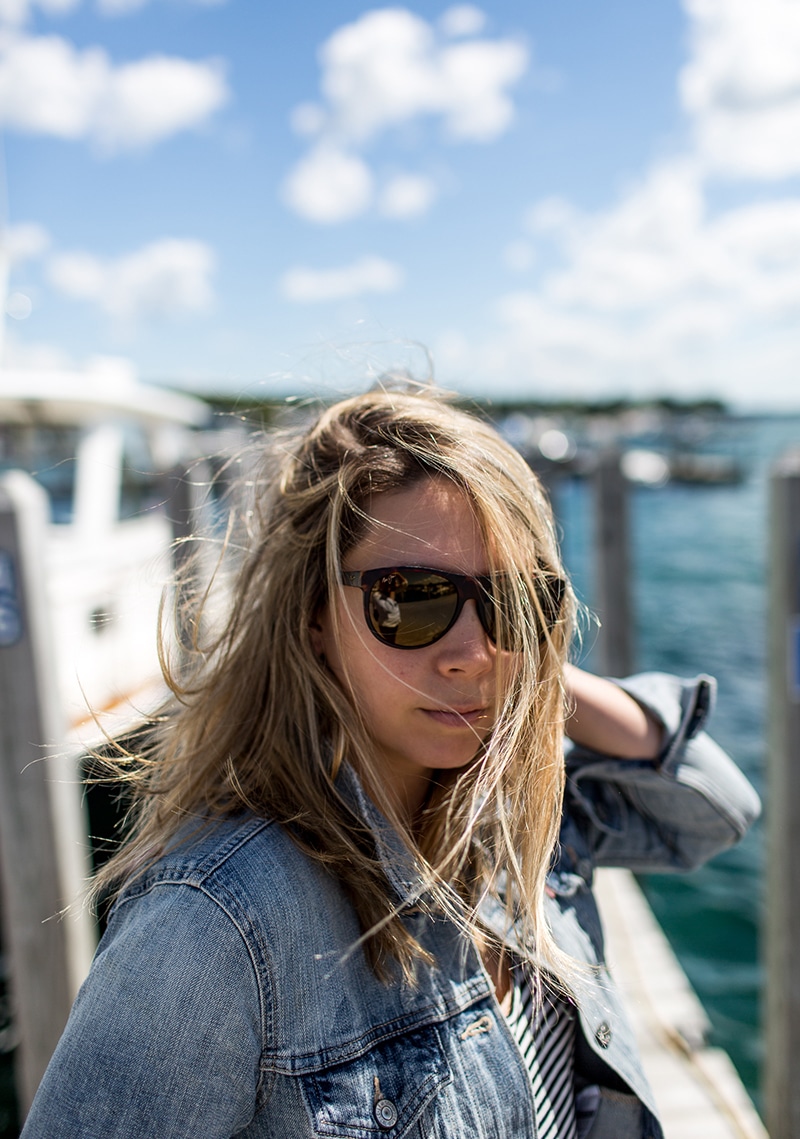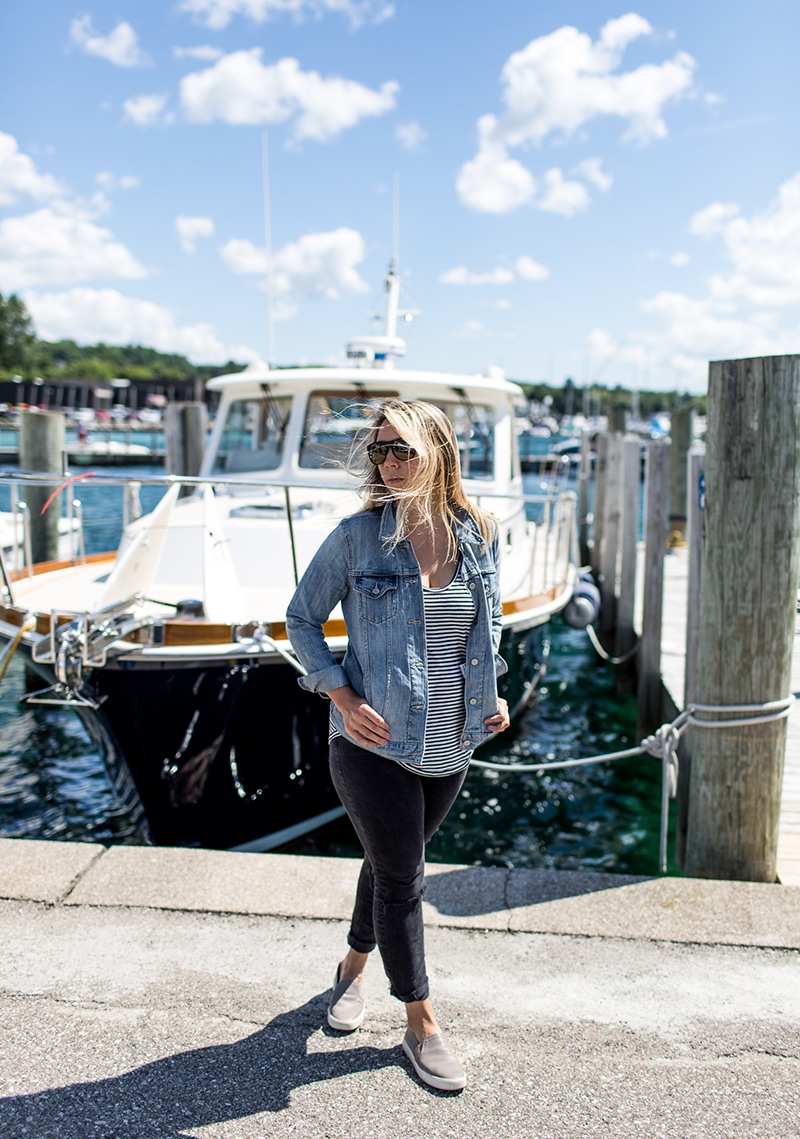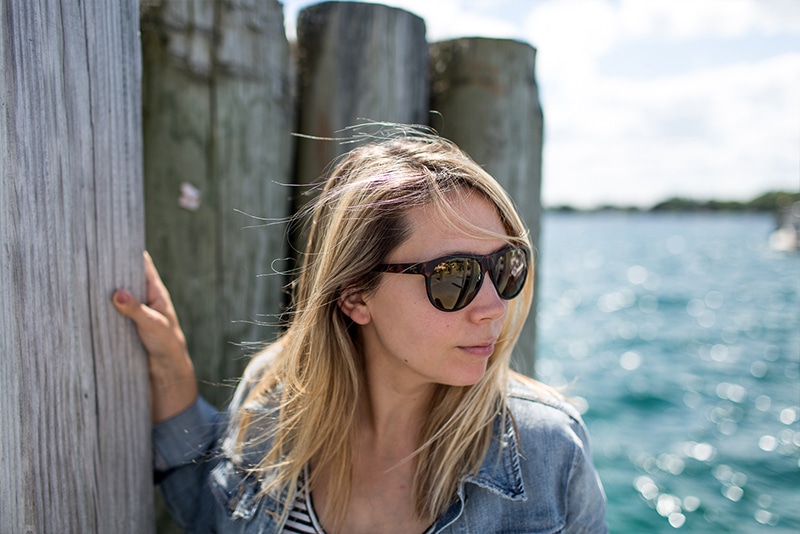 So what makes these sunglasses so great? I always find it a plus when sunglasses have more than just a style element. These for sure offer that. Not only are they super lightweight and fit on your head perfectly, but they eliminate glare, protect from 100% of harmful UV, and color enhancement from PolarizedPlus2 lens technology. All of it is means that basically, you can see things even better no matter what you are doing with these sunglasses.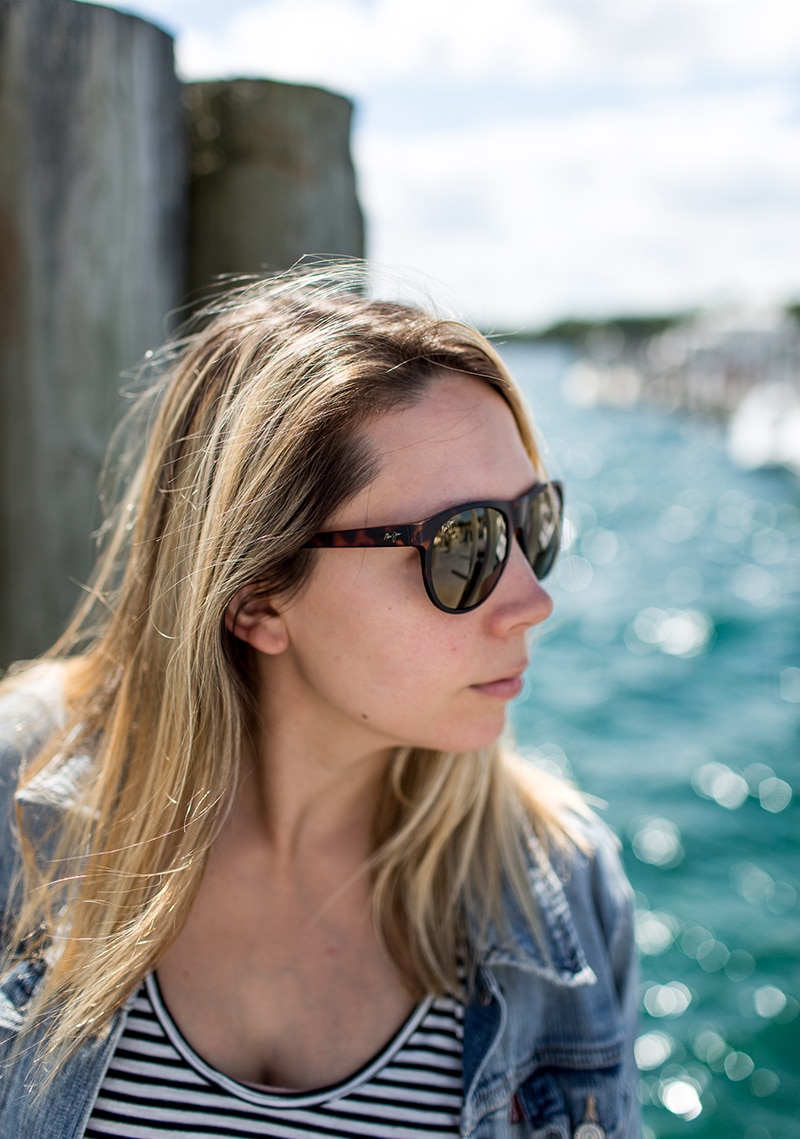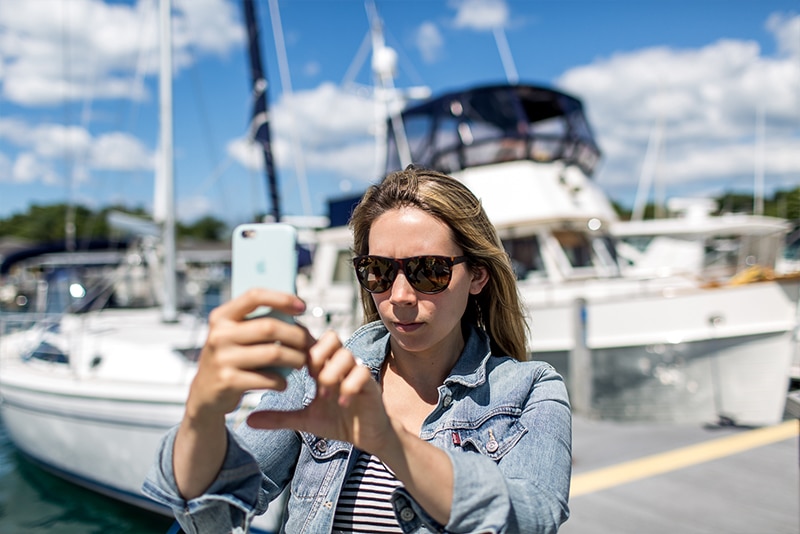 While I wore them this past weekend, I kept telling Mike it was like having my own ideal Instagram filter on everything. The water looked amazing while we drove along M-119 through the Tunnel of Trees. The boats on the dock were perfectly crisp and clean. The rolling hills on our drive were layered perfectly. Everything was better, to say the least.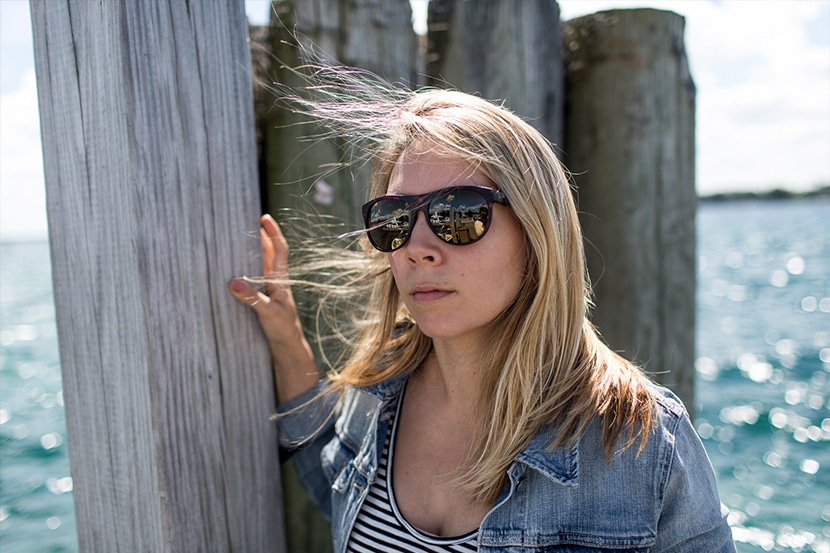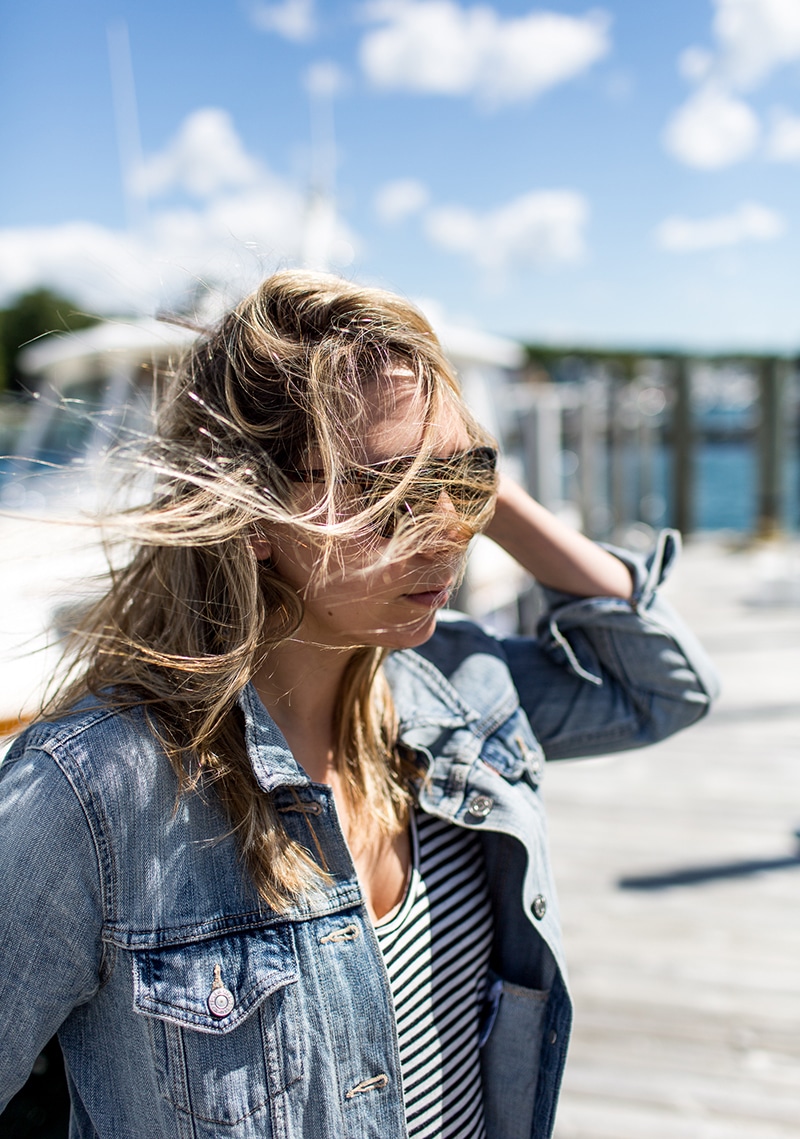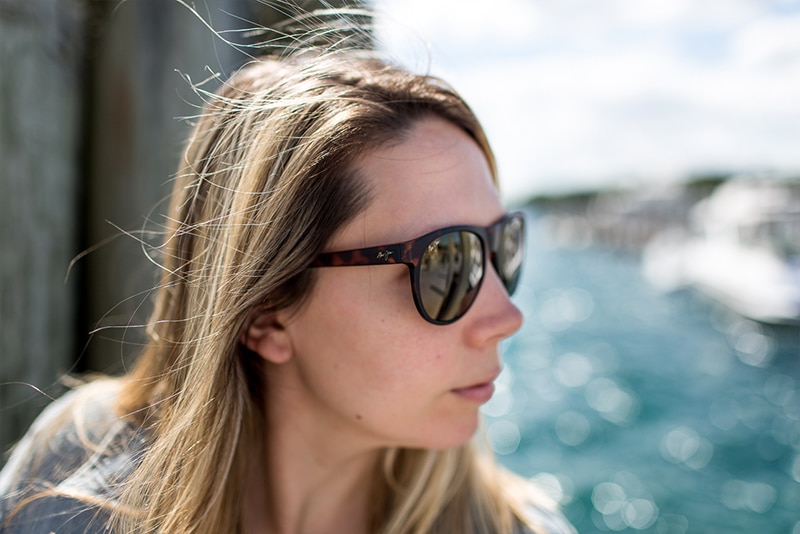 To check out more of Maui Jim's new sunglasses head to their online store. They have tons of great new styles no matter the activity you need sunglasses for.
Full outfit details below:
Jacket from Levi's
Striped Tank from Madewell
Jeans from Madewell (I cut them up myself)
Shoes from Vince
This is a sponsored collaboration written by me on behalf of Maui Jim. The opinions and text are all mine.