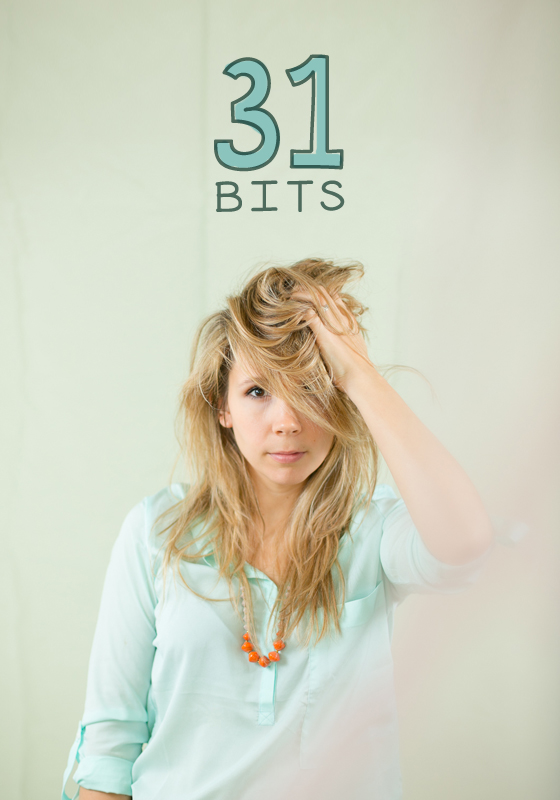 Spring is a beautiful beautiful thing. There is nothing like seeing a tulip push through the bright white snow and hear the chirping of birds for the first time. As the Winter comes to an end I feel thankful everyday for a little more sun than the day before and even for the rain and the 40 degree days. They seem like such small things, but seasons make you appreciate those things more so than you would otherwise. That being said it was so refreshing and such a bright spot last month to receive this amazing necklace from 31 Bits. The catalog had me so excited for the brightness of Spring and pretty pastels. It was inspiring and thus we put together a little shoot to ring in the feeling of Spring.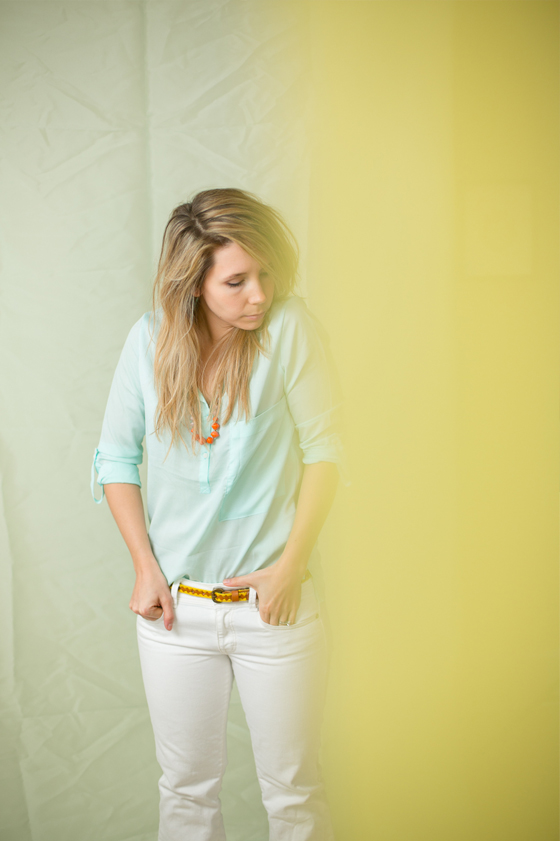 Do you all know about 31 Bits? Not only do they have killer pieces of jewelry, but they also are doing amazing things in Uganda with women. I love it and their team is a group of super cool people. Companies like this make me super happy. If you are looking to freshen up your accessories for Spring go ahead and head their way to check out their new collection.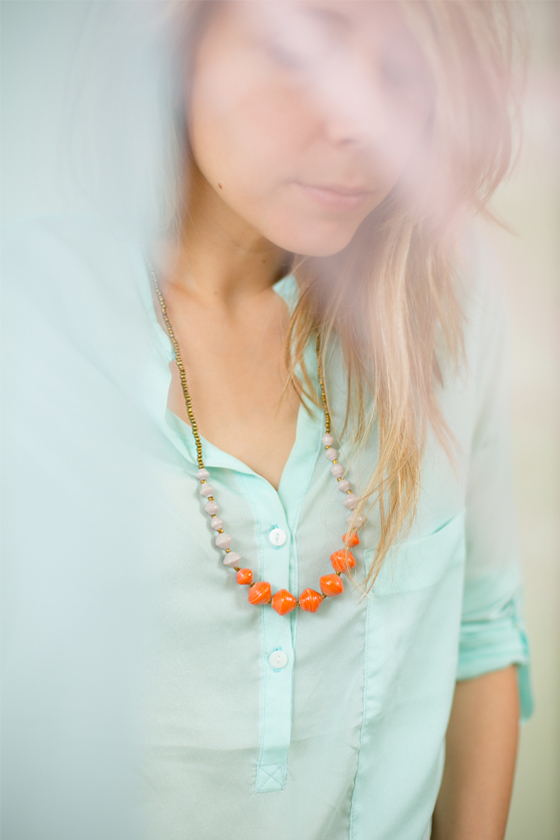 This shoot was probably one of the most fun we have done yet. We loved finally having the time to create and collaborate on something the way we have wanted to for a while now. It was fun to come up with the colors and concept and then see the end result. It feels good to create something with the one you also happen to love.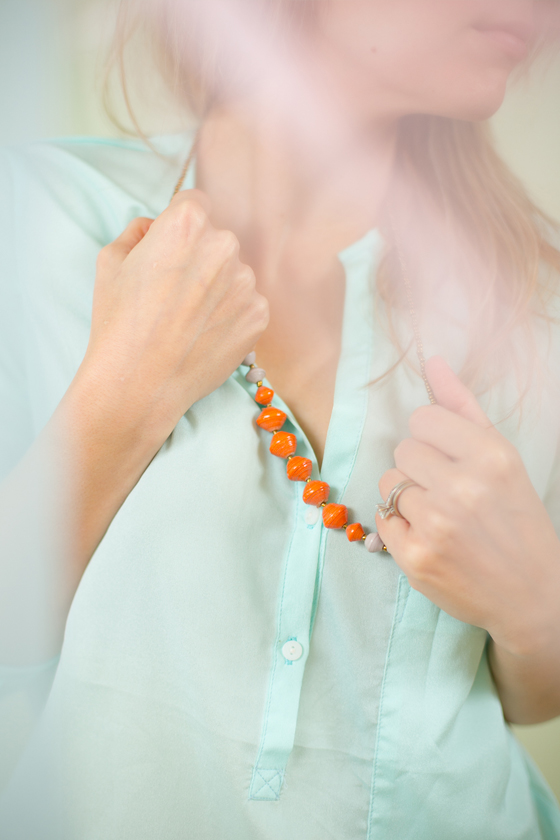 It was also really wonderful to dream about Spring since when we shot this there was still almost 2.5 feet of snow on the ground outside. The bright colors and natural light made things feel as if it was actually May instead of March. So thank you 31 Bits for inspiring this shoot and for helping me get prepared for Spring!
Happy Tuesday friends. Enjoy the sun whether it is from indoors or outdoors.