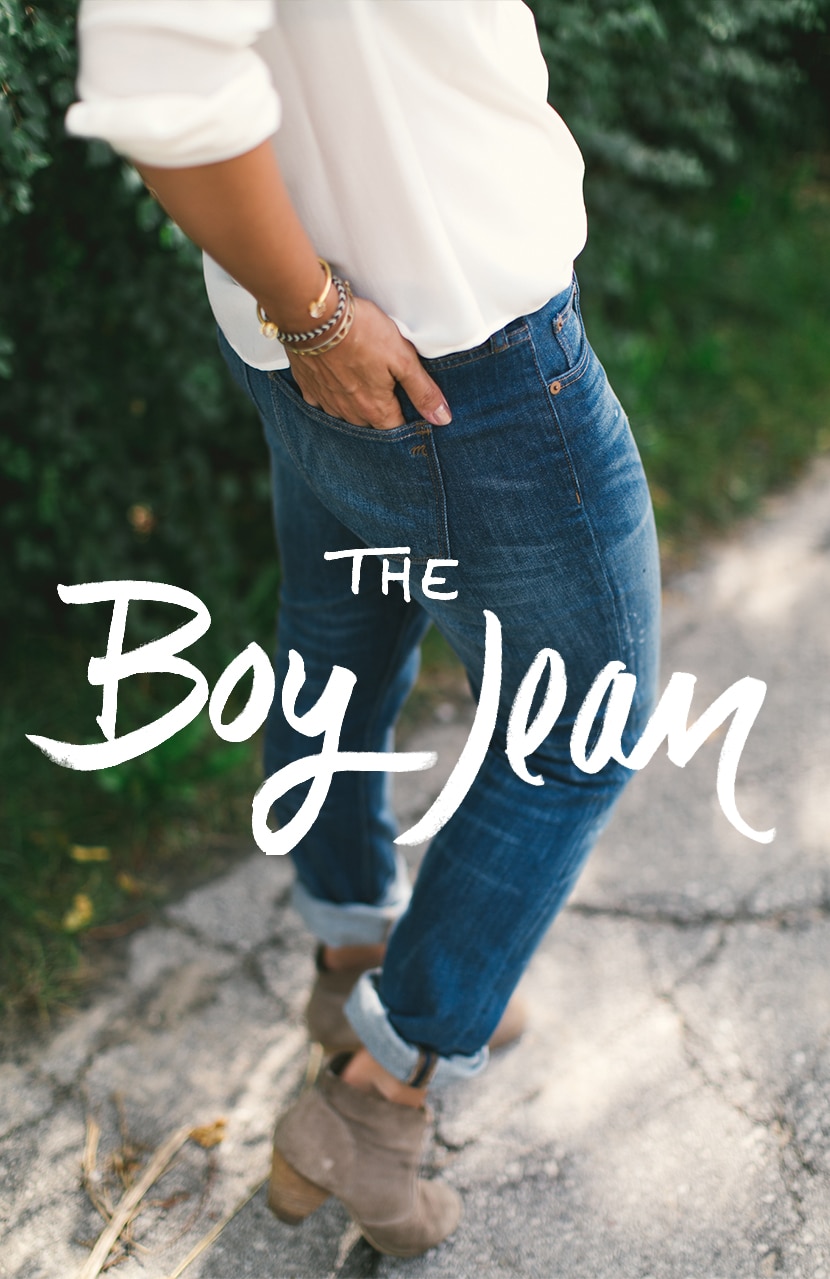 This summer has officially been my summer of the Boy Jean. I felt it appropriate to share what has been a go-to staple with you especially since this staple can transition perfectly in to cooler days.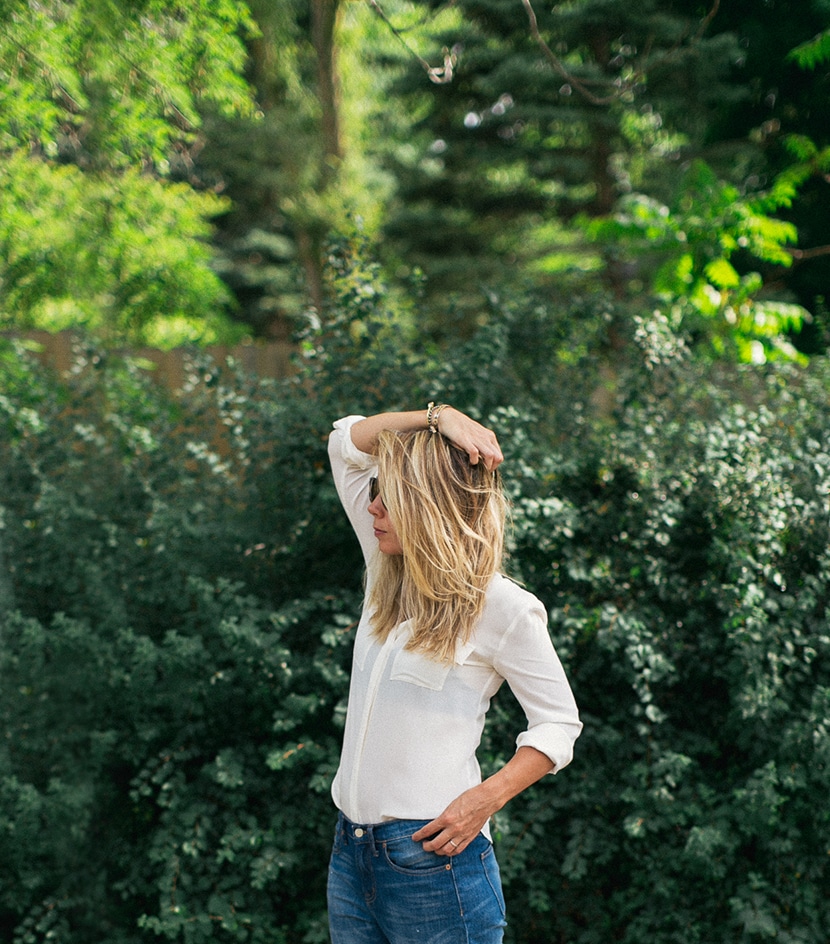 Up North during the summer there is nothing more important than having great jeans. Everywhere I go even if I start out in a dress or shorts, I have a pair of jeans and sweatshirt with me. What I have loved this year about the boy jean is that whether I am heading to the beach for a bonfire or meeting a client for drinks, this jean will rock it out hard for me. Pair them with a favorite button down, a simple t-shirt, a crop top, or a drapey tank. Dress them up with a heel, ankle boot, or a simple sandal.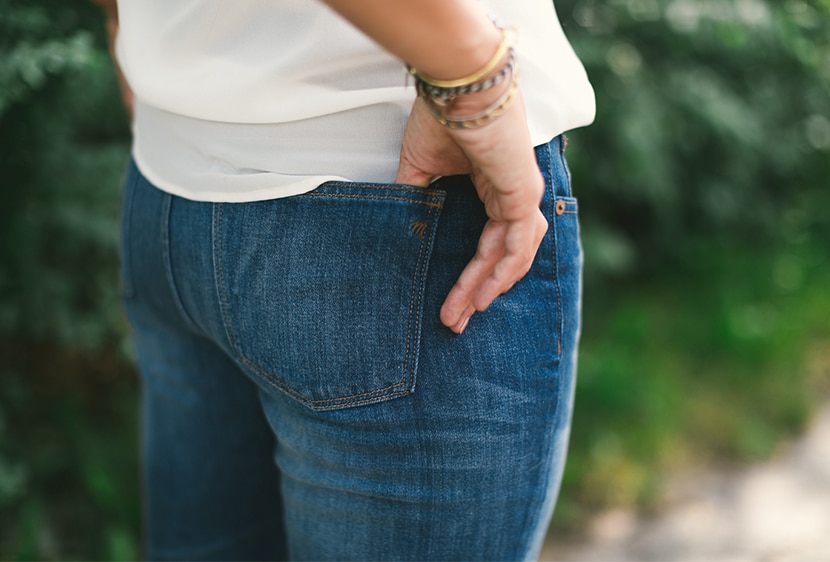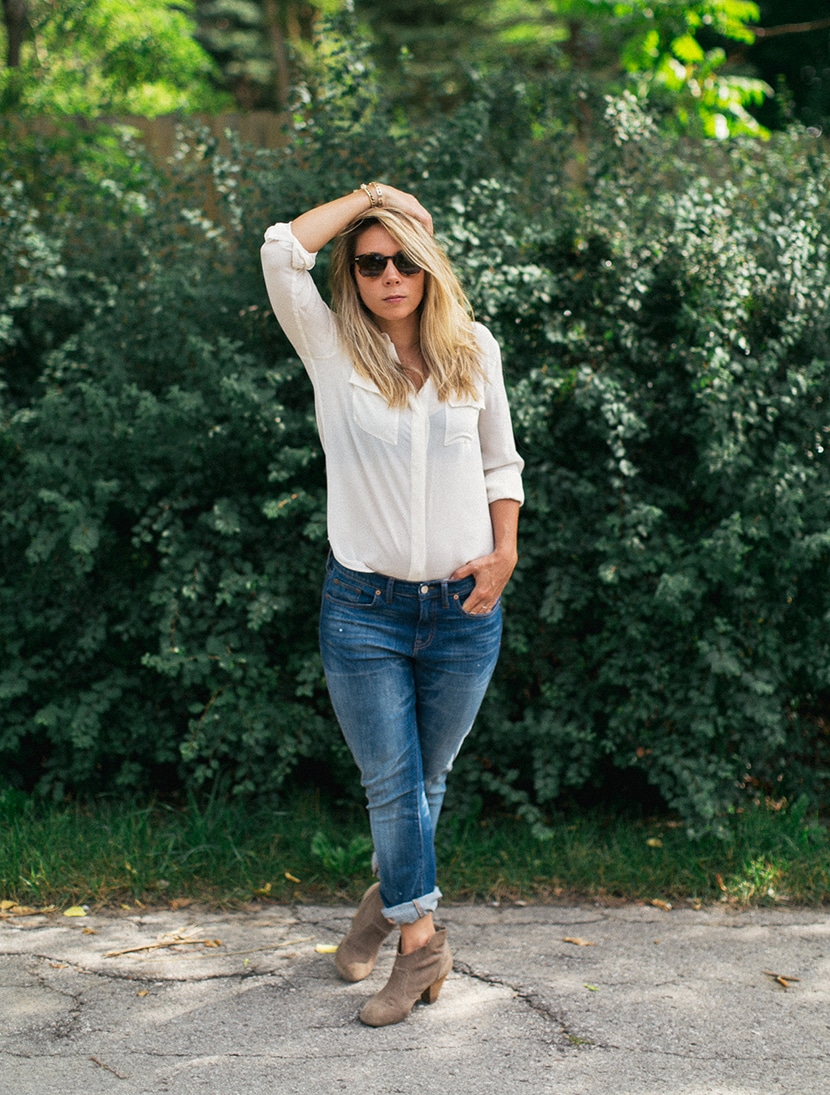 Not only are they versatile, but the relaxed style has been great on warm days. There is nothing I hate more than wearing something skin tight after a day of sweating. With working out so much this summer, I have been really into slipping these on after I clean up from a workout. They feel relaxed enough but are not my harem sweatpants I slip on when I wake up in the morning.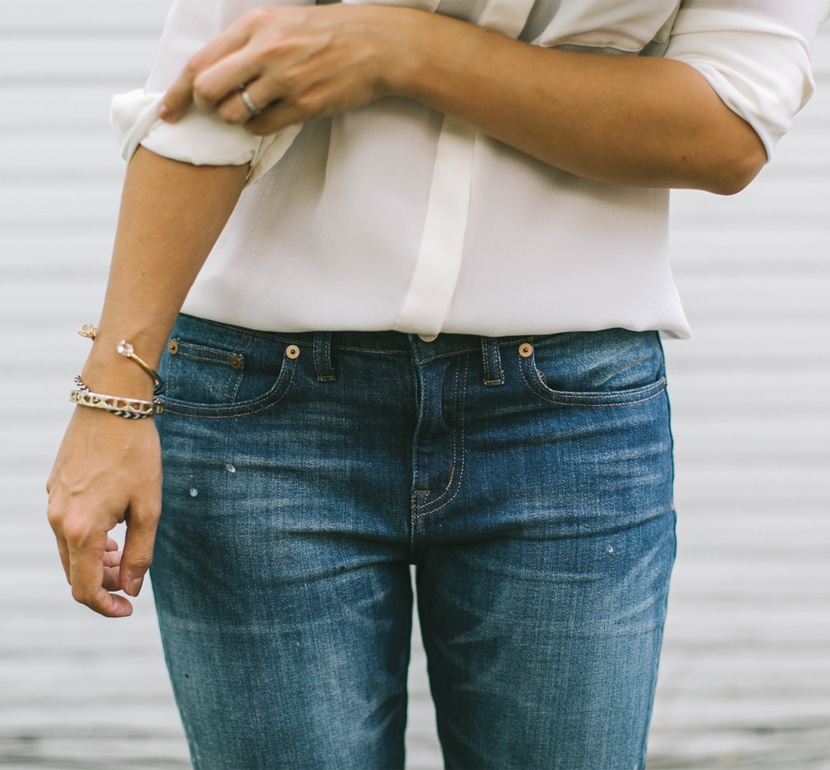 It sounds nuts but I have about 3 pairs now. Some are real boy jeans from Goodwill but this pair is from the new Madewell Denim line for fall, and I can't get enough of them. I wore them all during Mille to give them a solid road test and sure enough they didn't disappoint: Still fit like a glove and not to mention are comfier than the first time I slipped them on. They are the perfect pair for fall if you are looking for your next fave denim purchase.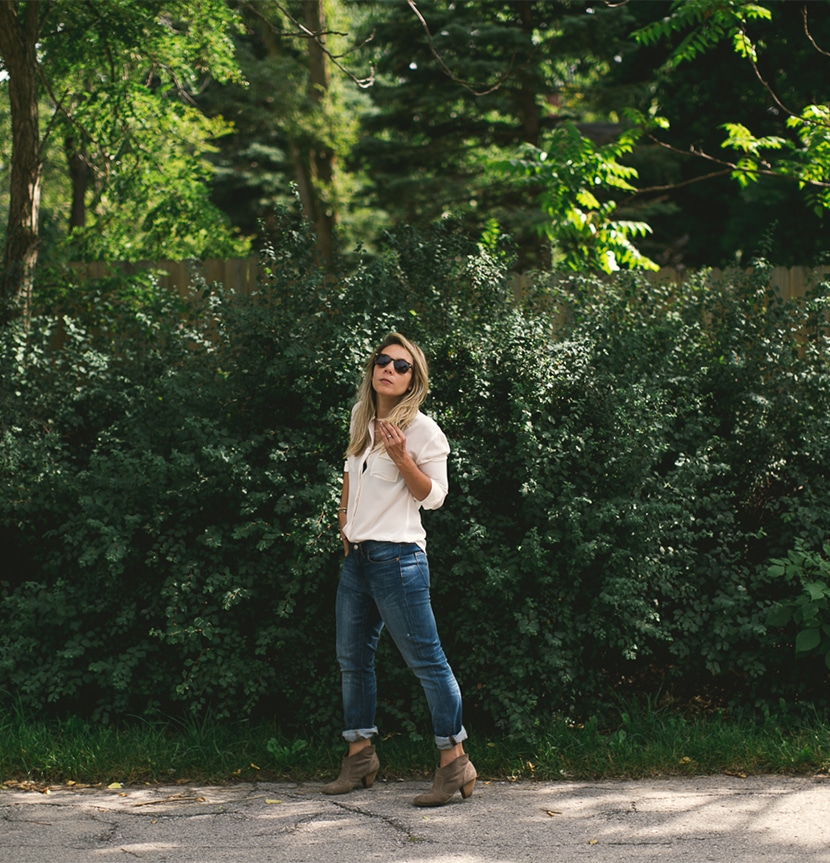 If you already have your favorite jeans from Madewell, then you should enter the amazing giveaway that they are doing with Artifact Uprising. Find more info here. All you have to do is simply post to Instagram and tag your image in your favorite Madewell denim with #denimmadewell and #contest to be entered to win $1,500 to Madewell. 5 other winners will win $250 (basically two pairs of denim!). They also will be using their favorite images for an exclusive print collection with Artifact Uprising to be sold in select stores this fall.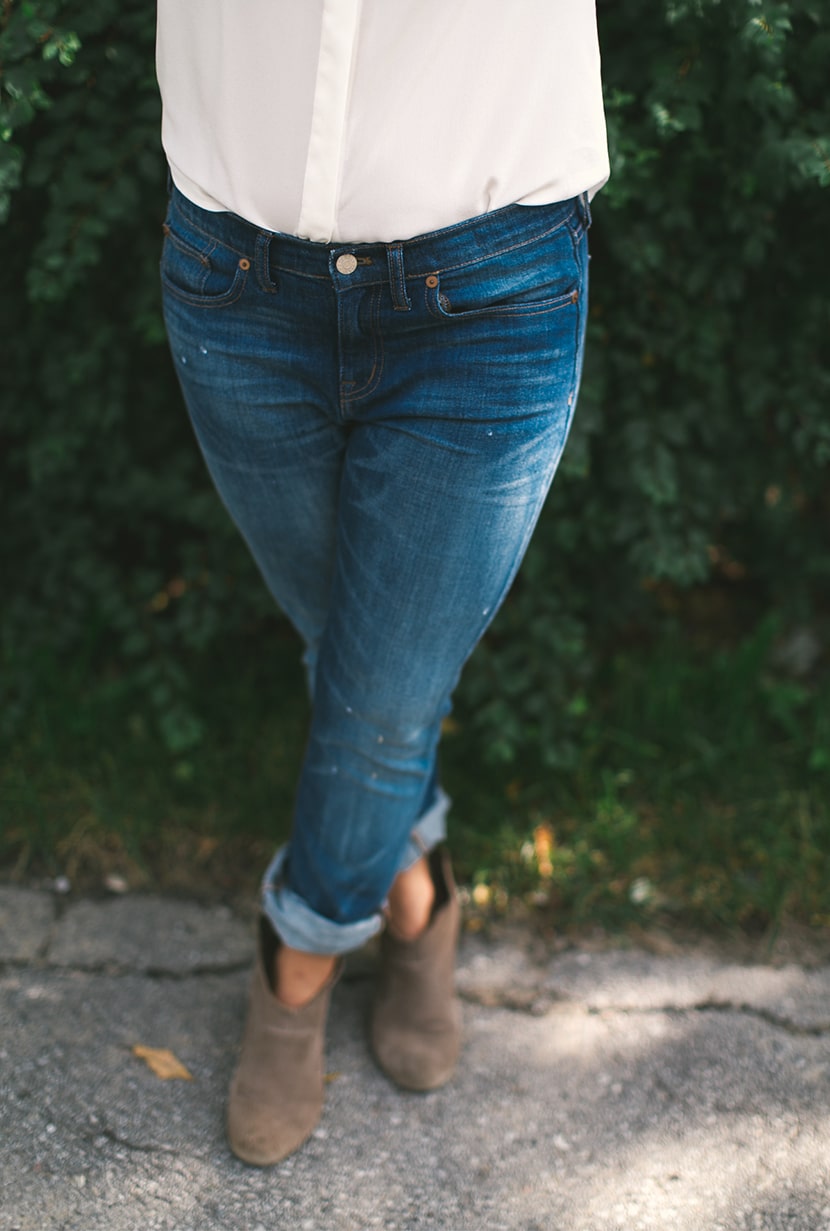 I would love to hear some of your favorite pieces that you are excited to take in to fall. What have you been loving on these past few months in your wardrobe?
What I wore:
No. 03 Sunnies from Rowley Eyewear
Silk Pocket Blouse from Jcrew
Bracelets:  Braided Bracelet from Madewell, Triangle Bracelet from Madewell, Rock Cuff from Torchlight Jewelry
The Slim Boy Jean in Akiva Wash from Madewell
Gray Suede Booties from Steve Madden (Similar)