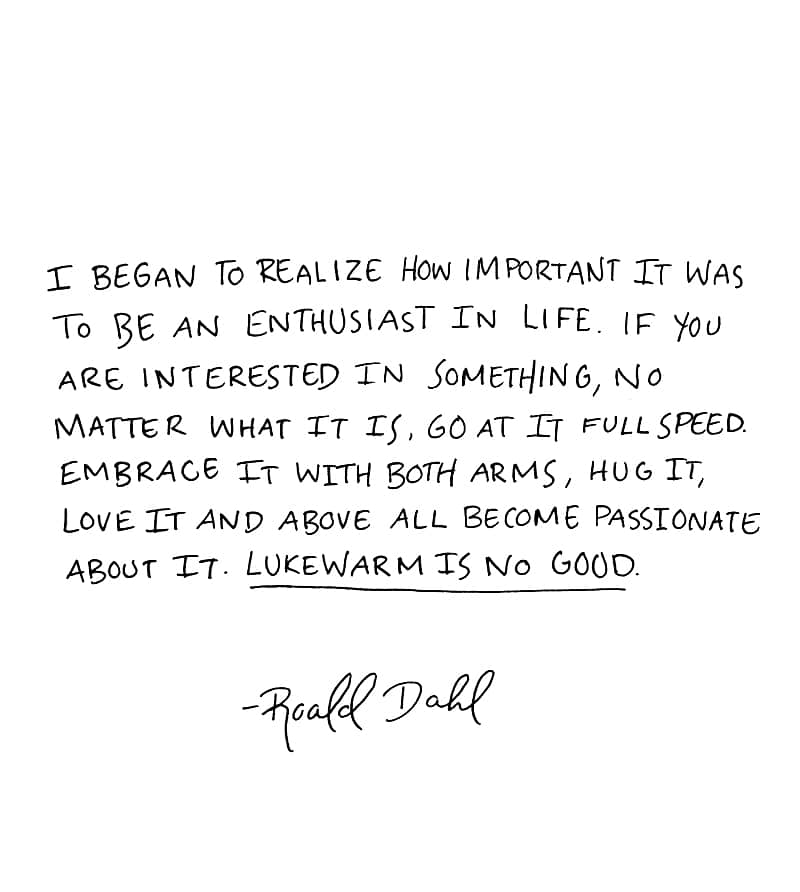 I think this quote speaks well enough for itself that I won't bother with you more reading on this Monday. I read this one while I was traveling and it woke me up, reminded me to stay passionate about life even when in that moment it felt pretty heavy after some long days on set with a client.
Thus, I wanted to share it this morning. I hope it brings you the same kick in the butt as it did me.
Happy Monday my friends. A busy week ahead, isn't it?