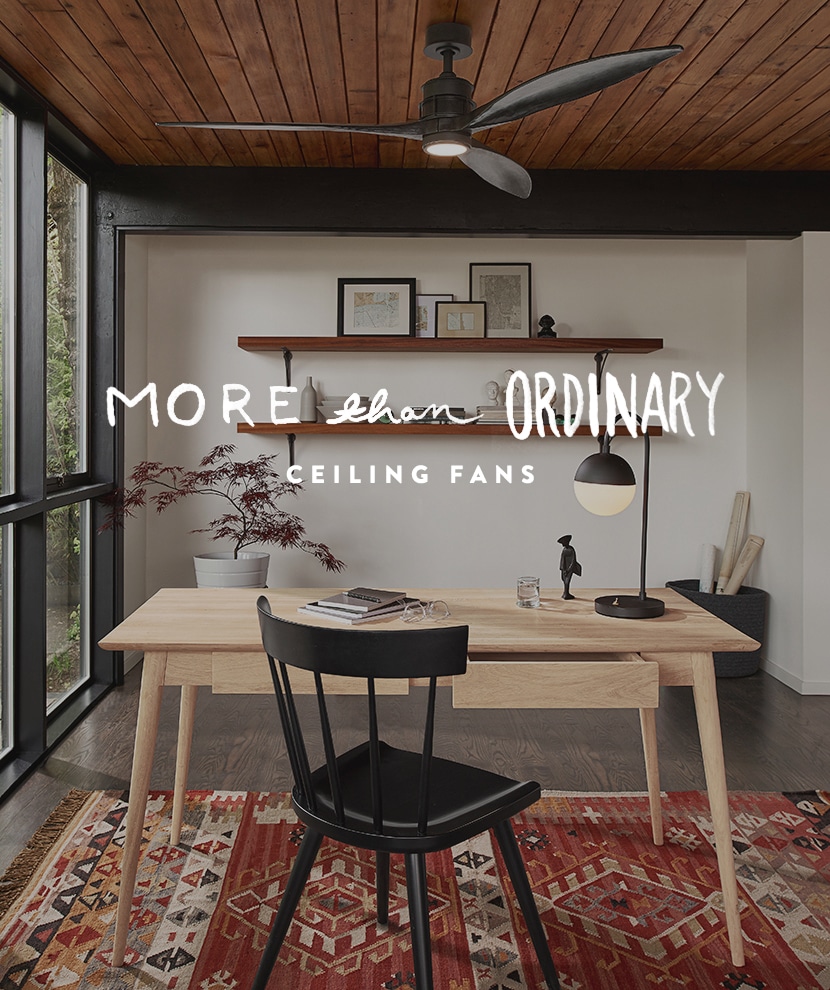 When we moved into our home, we had two ceiling fans. One was in the living room, though not unattractive, it wasn't our style. The other one was in our Master Bedroom. With a lower ceiling in our older home, the fan took up much-needed ceiling space. I am not totally sure what they were thinking when they installed it; that fan shouldn't be in such a small space. We also wanted to add fans into our other two bedrooms. Since, our home is older, and the air doesn't move around as equally as it should, fans are a great solution to keep the air moving properly.
The problem we ran into almost immediately was when we thought we could find a fan at Lowe's or Home Depot one weekend. We stood there in the aisles trying to pick one. Ultimately, we hated them all. Either I liked one or could put up with one but Mike hated the number of blades or thought it reminded him of a house he didn't like as a kid. You know the drill. We returned home frustrated and thought we were bound never to find a good looking ceiling fan. I started researching, and we found our fans and now love them. If you're in search for the best neck fan, you can quickly do so online.
We still haven't found a fan we love for our living room just yet (all the ones we do like exceed our $250 budget.) Since, I am nearly 100% sure this isn't a problem that only Mike and I have ever faced, I thought I would share some of the ones we loved in our research. We ultimately chose the white one from Hunter for our bedrooms. You can see it in this post, and it is just the right size for our spaces though Mike will tell you it took a lot of time to install the first one.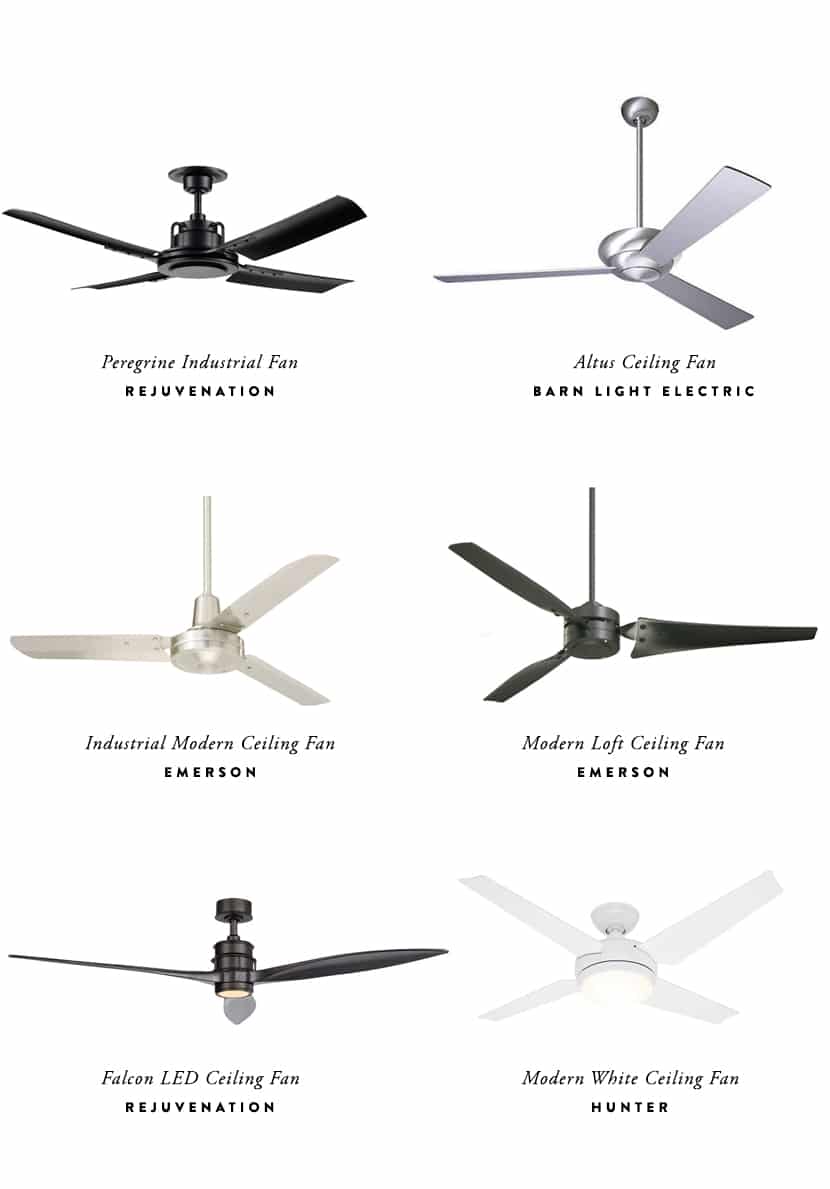 Peregrine Industrial Fan from Rejuvenation $500 | Altus Ceiling Fan from Barn Light Electric $347 | Industrial Modern Ceiling Fan from Emerson $169 | Modern Loft Ceiling Fan from Emerson $249 | Falcon LED Ceiling Fan from Rejuvenation $750 | Modern White Ceiling Fan from Hunter $199
Anyone else had similar conversations with their significant other while standing in the Lowe's or Home Depot aisle? What about ceiling fans, what are your feelings?