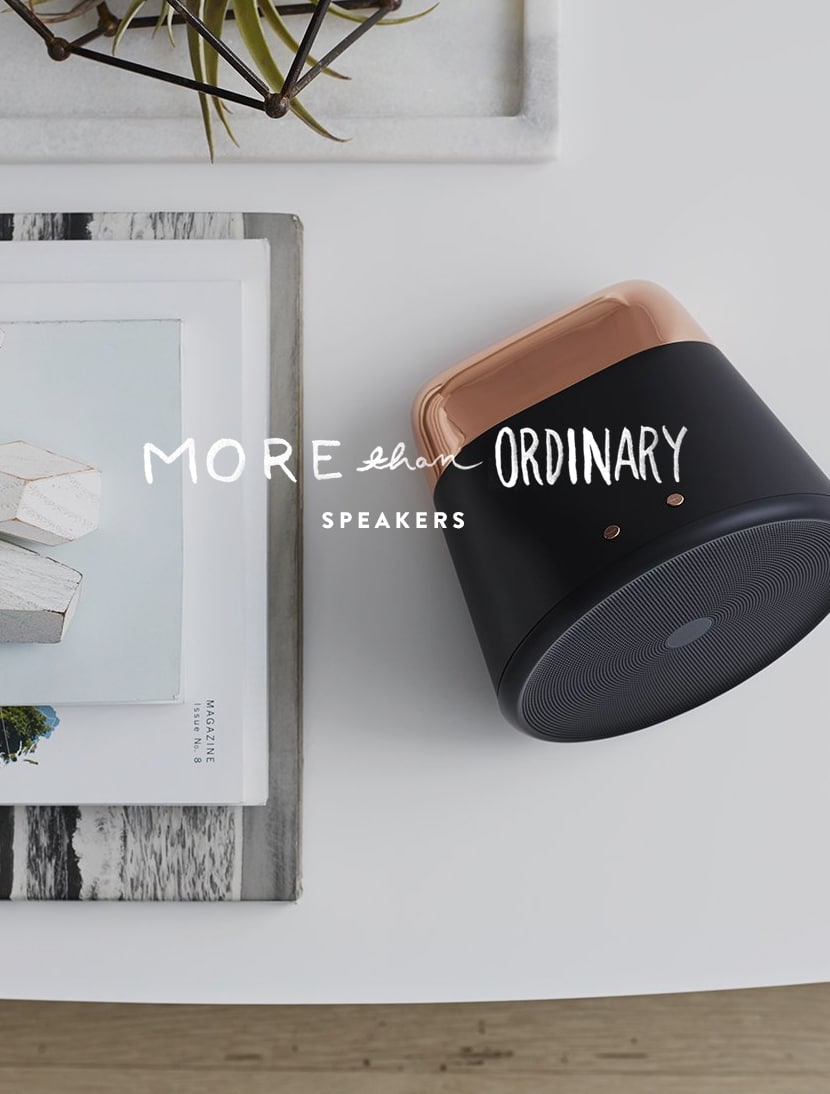 Beginning a new series today that will feature our finds of the ordinary necessities of life, but the most beautiful versions. We believe that even the most everyday items in our lives don't need to be so ordinary. We have decided to begin finding and sharing the most beautiful and quality versions of everyday items.
To begin, we are talking speakers. We have been trying to choose a speaker setup for our studio, which resulted in us ordering a Bose speaker for our house, and now it will also be our speaker of choice while working. It travels easily, is Bluetooth, simple, and sounds amazing! With all the parties and fun that summer has in store for all of us, shouldn't we be able to bump our summer playlist loudly and beautifully? Hells ya! So here is our round-up of beautiful speaker options in all sorts of price points.
However, you may also want to check out the best center channel speakers here if you want to upgrade your current sound system or need an extra set of speakers? These are reliable, affordable speakers regardless if you're a music aficionado or a first-time speaker buyer. You will surely enjoy rich audio without breaking your bank!
Now go start planning that weekend dance party won't ya!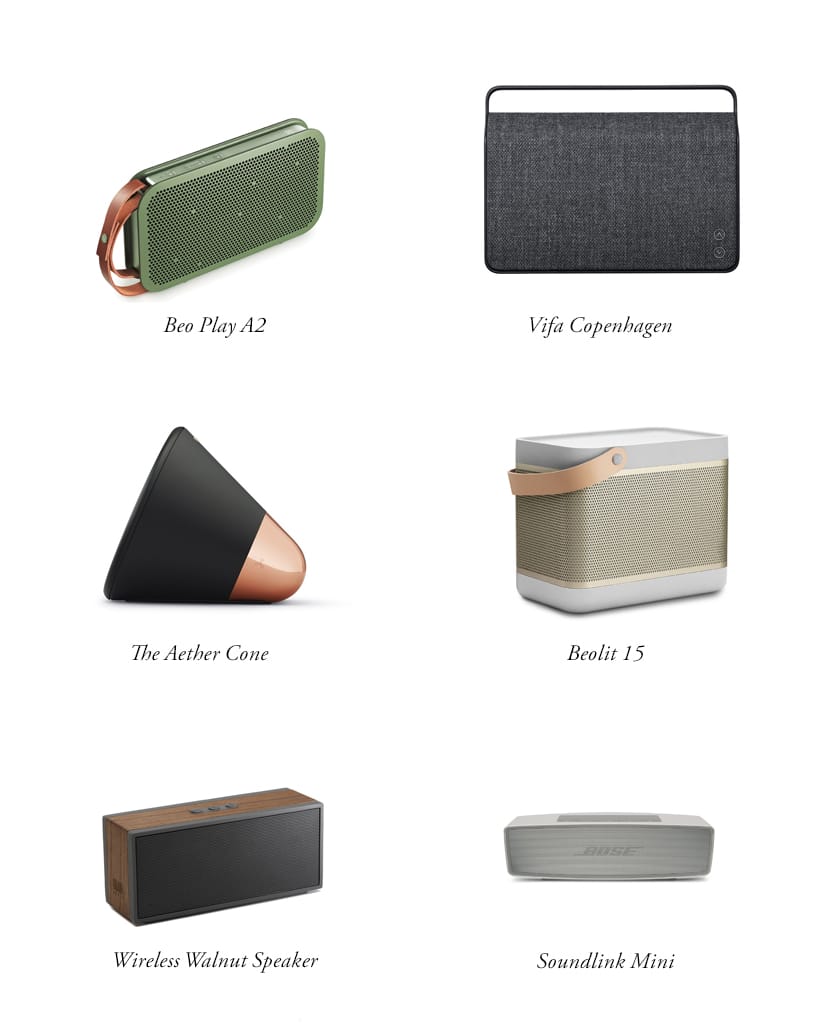 Beo Play A2 from Bang & Olufsen | Vifa Copenhagen from TRNK NYC | The Aether Cone from Aether | Beolit 15 from Bang & Olufsen | Wireless Walnut Speaker from TRNK NYC | Soundlink Mini from Bose