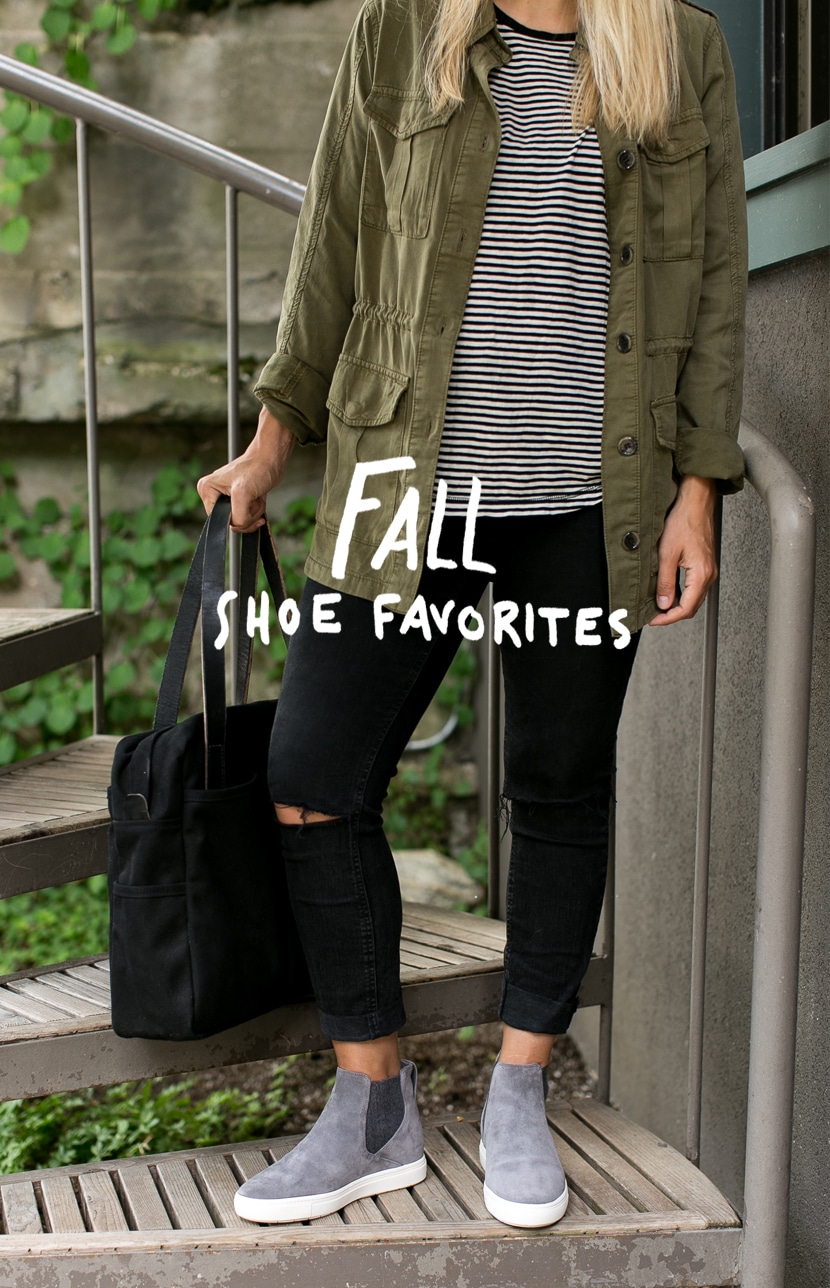 I have a thing each season where I love to add one new pair to my shoe collection. Typically, a favorite wore out the last season or the trends adjusted enough that maybe that one I loved the past four years is ready for retirement. I would never tag myself as a shoe person…honestly I don't own many pairs, but recently I have found myself eyeing them more than ever.
In preparation for fall, I partnered with Nordstrom on Pinterest to share some of my favorite trends for fall including shoes. You can see the board I have been working on in collaboration with them on Pinterest. It got my wheels spinning though about all the awesome shoe trends and what shoes I would consider being my one add to my closet this season. Fall is a great time for boots, heels, and sneakers. I mean, our toes have been free long enough, right? Yeah, that is something that won't ever be true but anything to pull out my favorite booties and sneakers as the temps cool down.
So, to get us all a little excited for fall, I thought I would first share that board with you, but also gather up some of my favorite shoes for fall I think we all would love to add to our closet. I know it is still super hot and thinking about slipping on a pair of socks sounds horrible, but you will thank me in a few weeks when it's October and the chilly days are more frequent.
You can visit footwearly.com for more in-depth reviews on all sorts of footwear.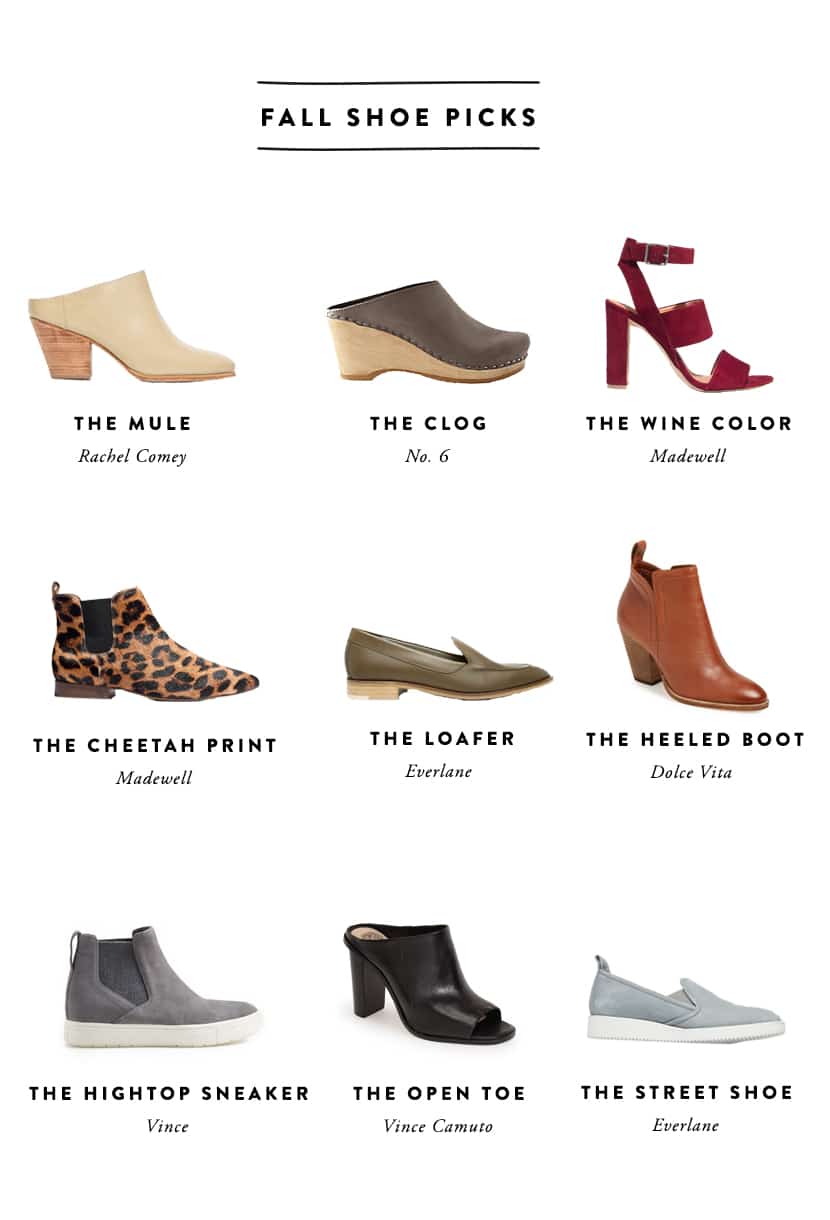 The Mule from Rachel Comey | The Clog from No. 6 | The Wine Colored Heel from Madewell | The Cheetah Print Bootie from Madewell | The Loafer from Everlane | The Heeled Boot from Dolce Vita | The Hightop Sneaker from Vince | The Open Toe from Vince Camuto | The Street Shoe from Everlane