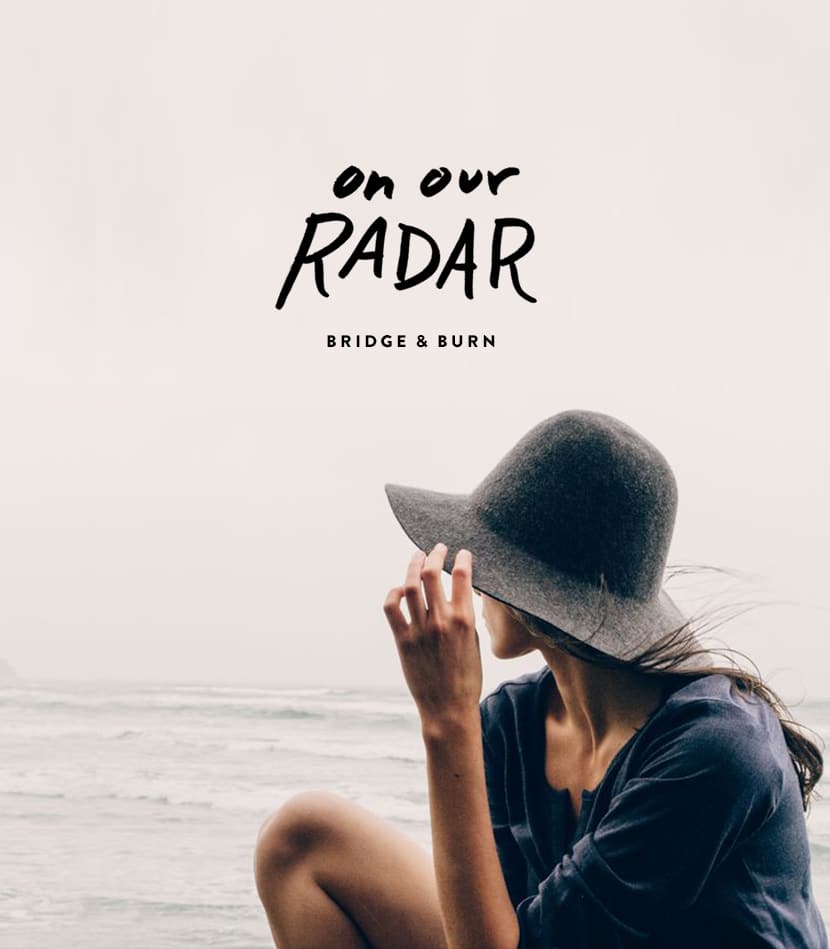 It has been heating up here in Raleigh; we have been staying in and staying cool. Usually, this results in working and writing a lot of blog posts. Not such a bad thing during a time of the year that can feel busy. I think I will take these lazy warm June days and cold lemonade without much complaint.
One thing about the warm…no scratch that…HOT days we are having is it leaves you desiring clothes that help keep you cool. For nearly two years now, we have been big fans of Bridge and Burn. We have mentioned them from time to time around the blog, but their summer collection is worth its own post. The pieces are the perfect travel anywhere pieces which make them perfect for our On the Radar series. Their pieces are at an approachable price and made of quality fabrics and materials that wash, wear, and live well to say the least. Mike and I both have a few pieces from this most recent collection, and neither of us can stop wearing them.
Once the days cool down a little, they are our go-to for excellent weather-resistant outerwear. Going on two years now with one of their waxed cotton coats and it still is my favorite. Here in Raleigh, it is a very necessary piece to have since we have many rainy and chilly days during the late fall and winter.
I won't ramble too much, but I selected some of Mike and I's favorites from their current collection to get you well acquainted with their products. I promise you'll love anything you decide to add to your summer wardrobe.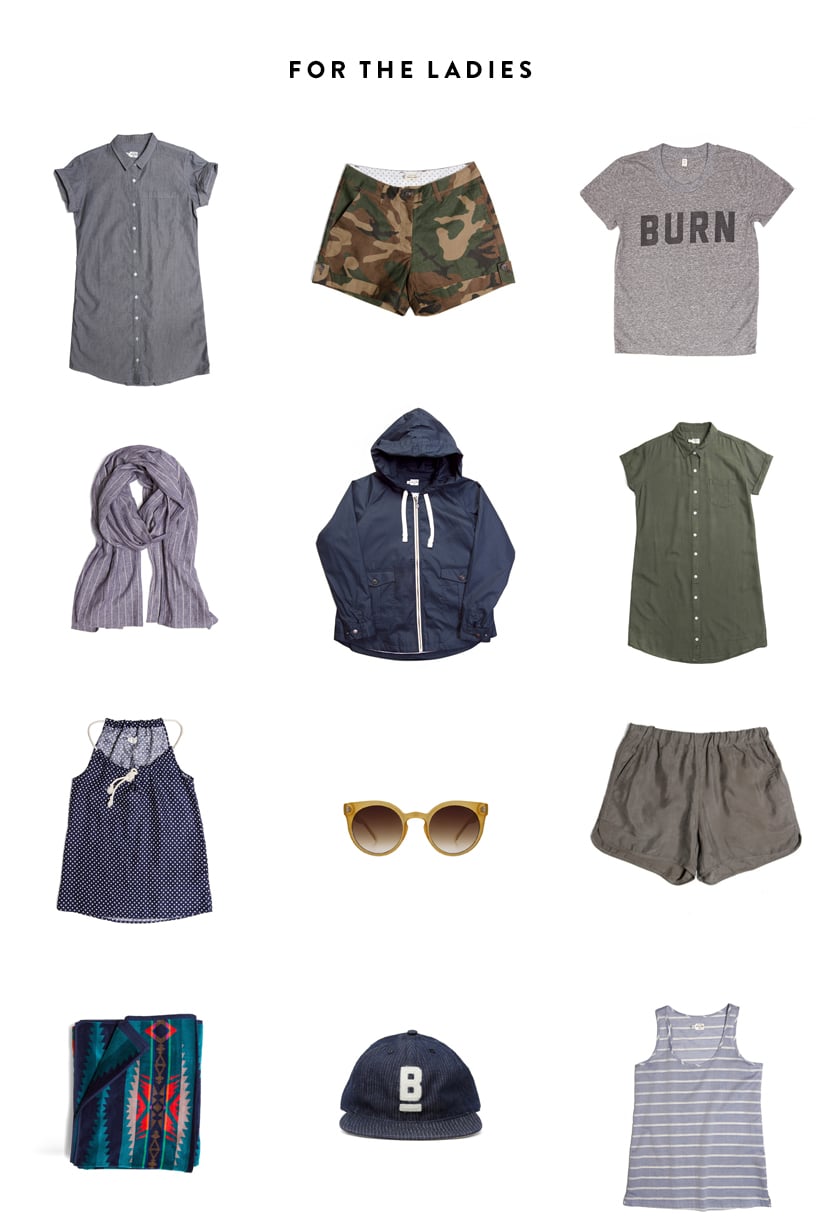 Indigo Shirt Dress  |  Camo shorts  |  Burn t-shirt  |  Scarf  |  Rain Jacket  |  Olive Dress  |  Polka-dot tank  |  Sunglasses  |  Silk Track Shorts  |  Pendleton Towel  |  Baseball cap  |  Striped Tank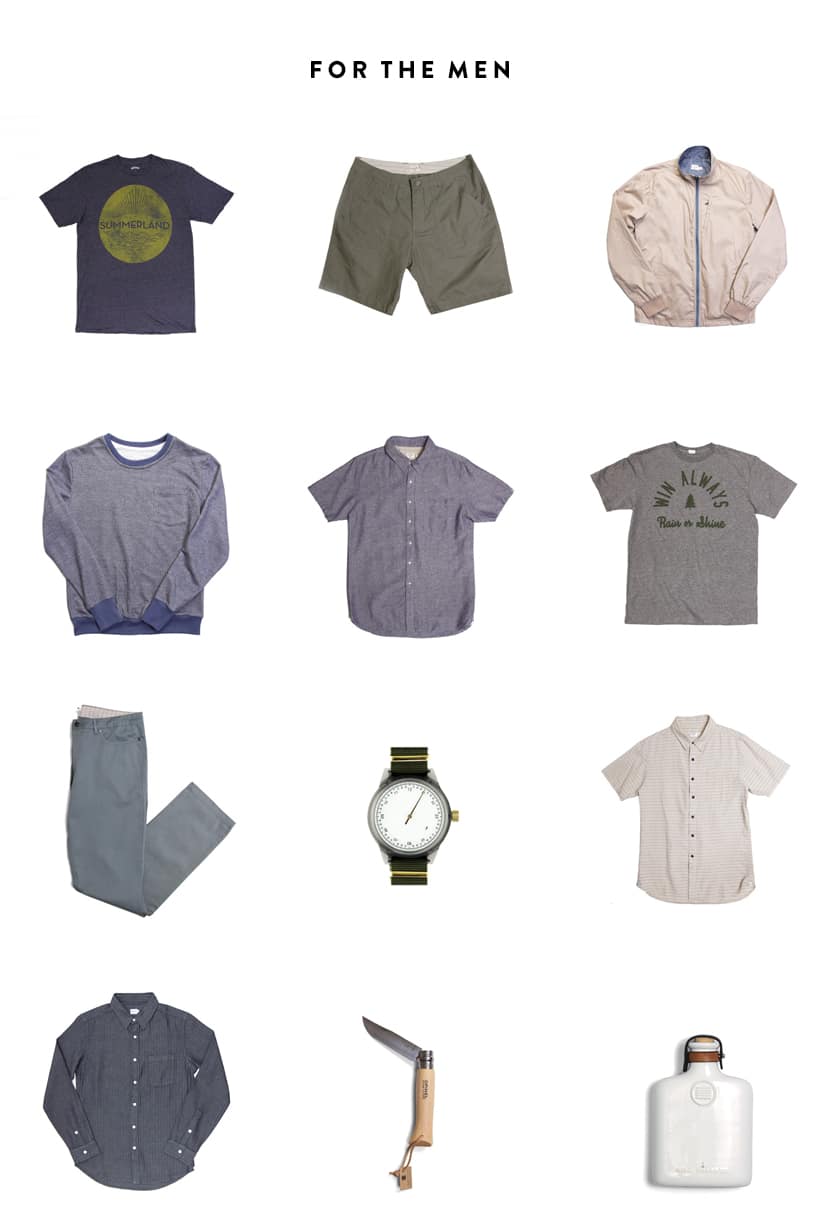 Summerland Tee  |  Olive Shorts  |  Khaki Jacket  |  Indigo Sweatshirt  |  Indigo Shortsleeve Shirt  |  Win Always Tee  |  Pants  |  Watch  |  Striped Short Sleeve  |  Indigo Long Sleeve  |  Pocket Knife  |  Ceramic Flask
To find out more about Bridge and Burn, you can find them at these other spots online.
Facebook  |  Twitter  |  Instagram  |  Tumblr  |  Pinterest