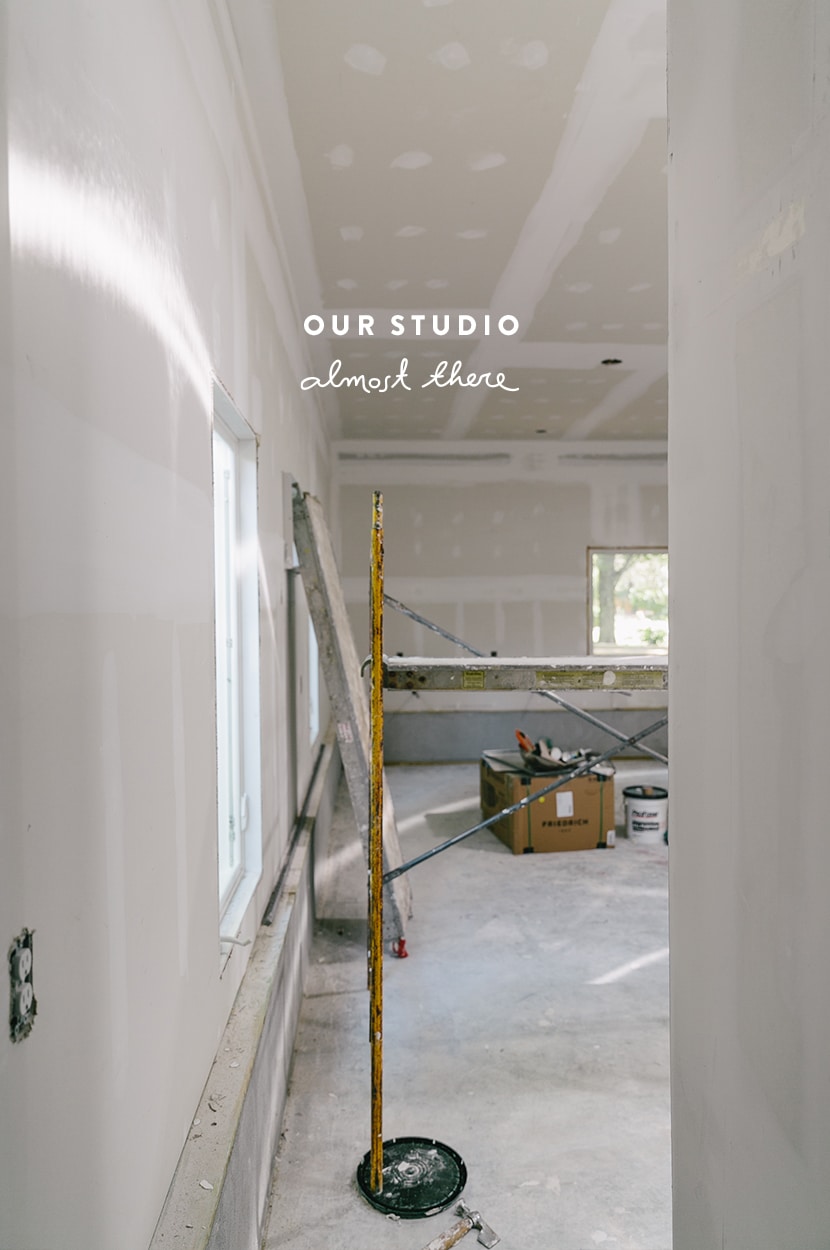 It has been about a month since we last gave you an update on the build out of our studio. A lot has been done in that time. We are currently about a week and a half away from completion, and could not be more excited. The moment we saw the drywall go up it felt odd real.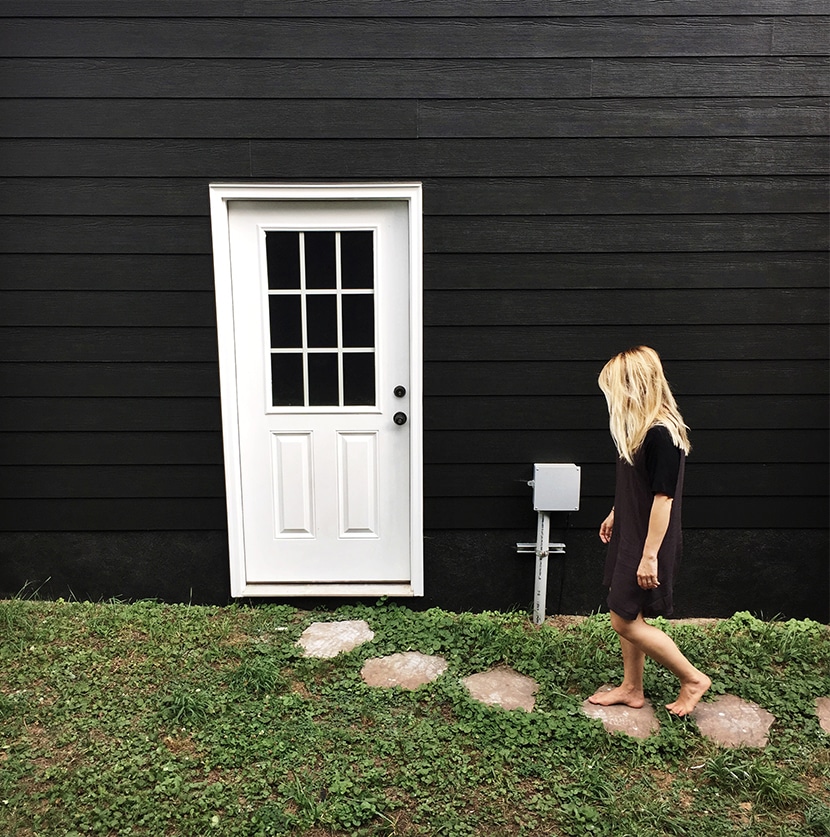 Prior to the drywall going up, we made decisions on storage for props, camera gear, and more that would be on the backside of our main shooting wall. We also designed a custom floating desk solution with Arrowhead. These are just a few of the many decisions we have been quietly making in the background of our daily posts and projects.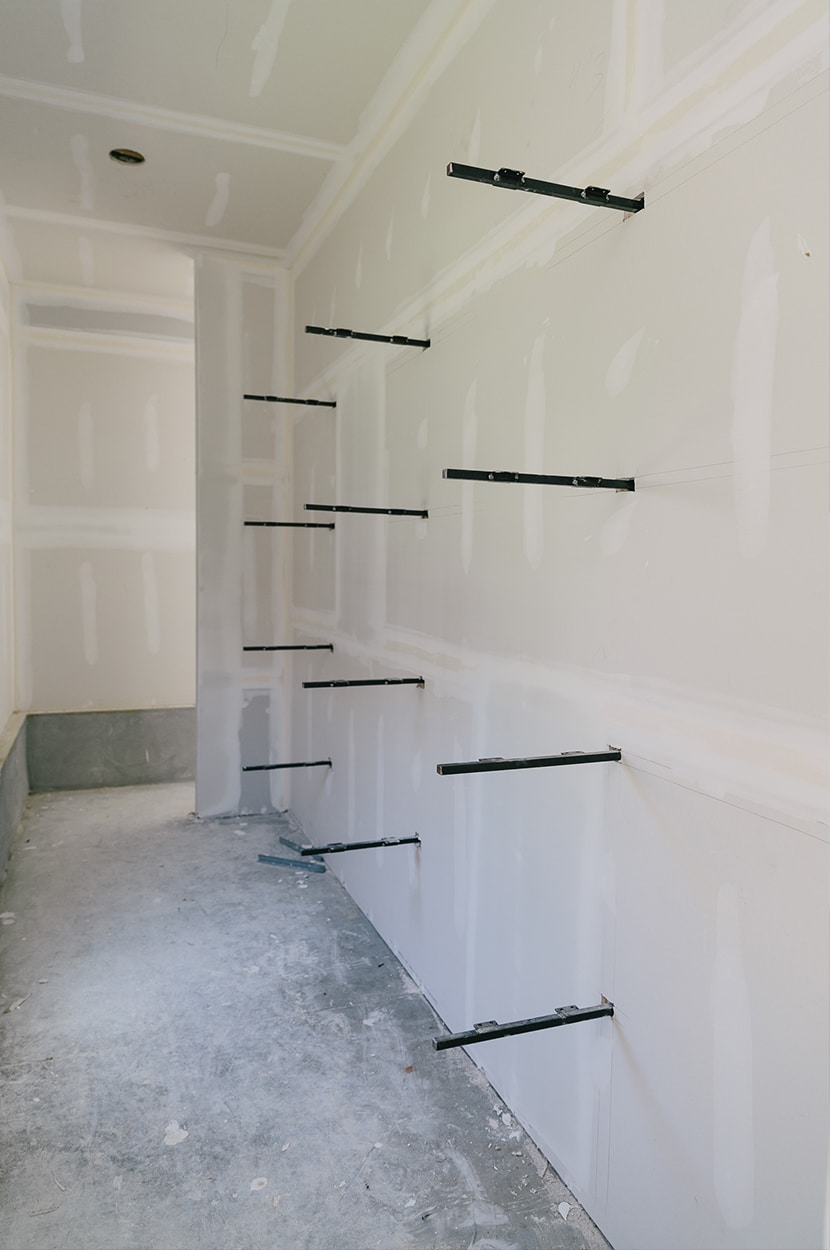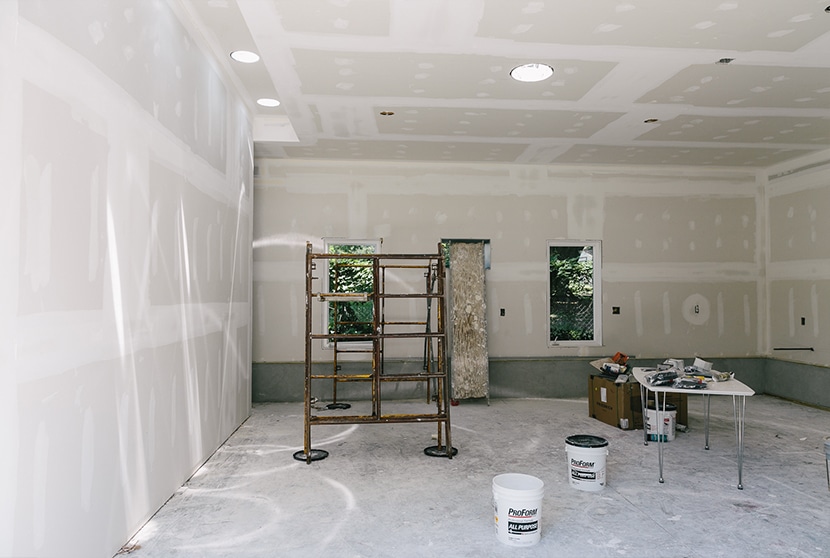 The space is finally feeling real. We only have a few more steps to finish and it will be move-in ready. We have learned a lot in this process and been humbled just as much. Our dreams have shifted and changed for this space just as the original design has, but our excitement has only increased. We simply are excited for a space that offers limitless opportunities for our ever growing desire to create. We are looking forward to separating our work life and our home life into two sperate spaces, for the first time. Walking to an office seems like such a luxury after years of working on the road, in our spare room, or at a coffee shop. All good things come in due time. This is one of those things that is coming right at the right time.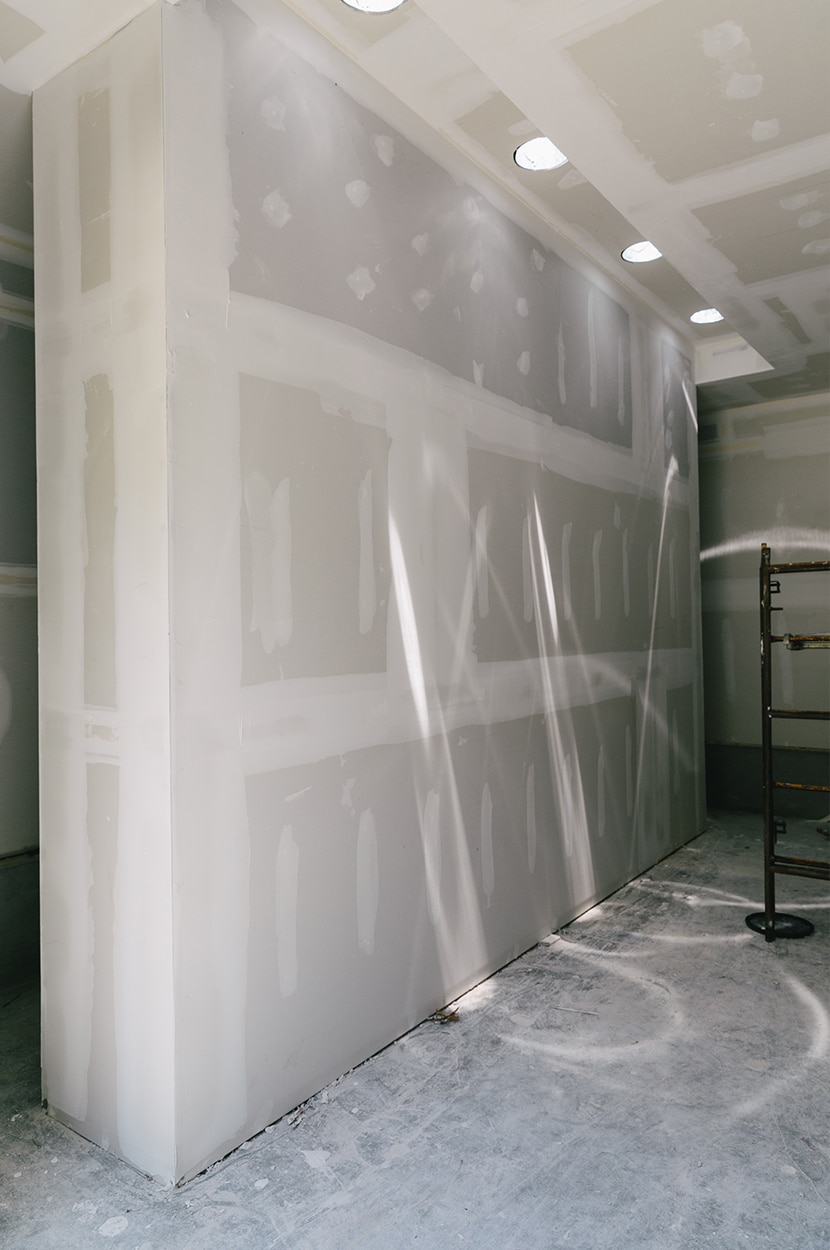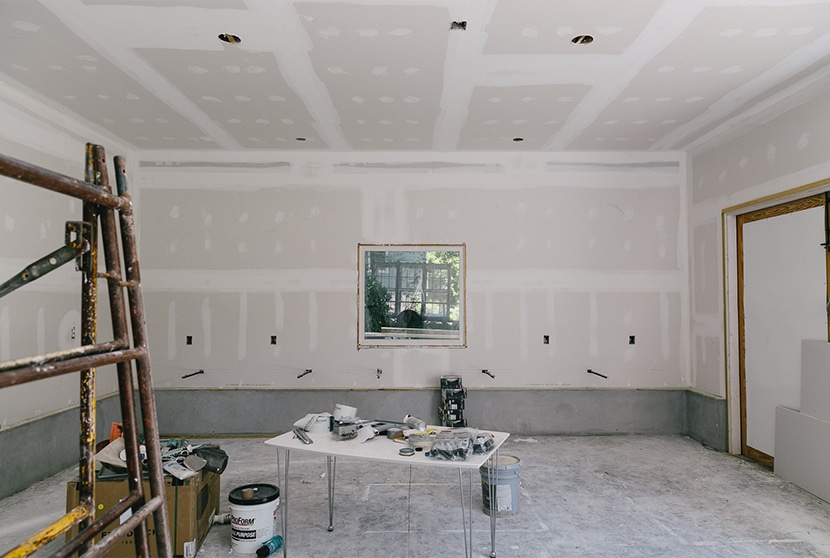 A few things went on between our last post and this post that we thought we would share in this update:
1. We had some scaries about whether or not the space we are updating into our studio was permitted or not. After some calls, days spent in the permit office in downtown Raleigh, and lots of emails we finally found out we were all good and even had extra permit coverage. I think Mike lost a night of sleep over that one. Thank goodness all is good and everything was permitted properly when it was built.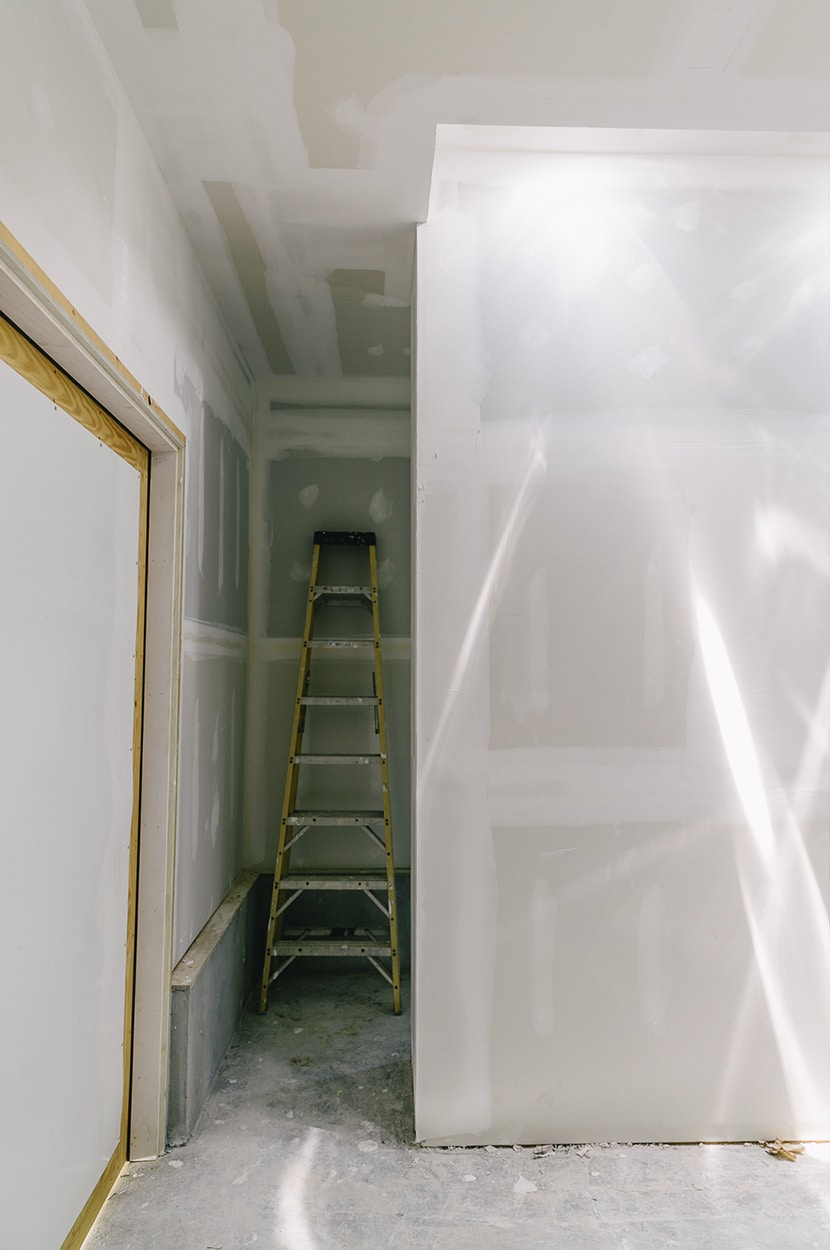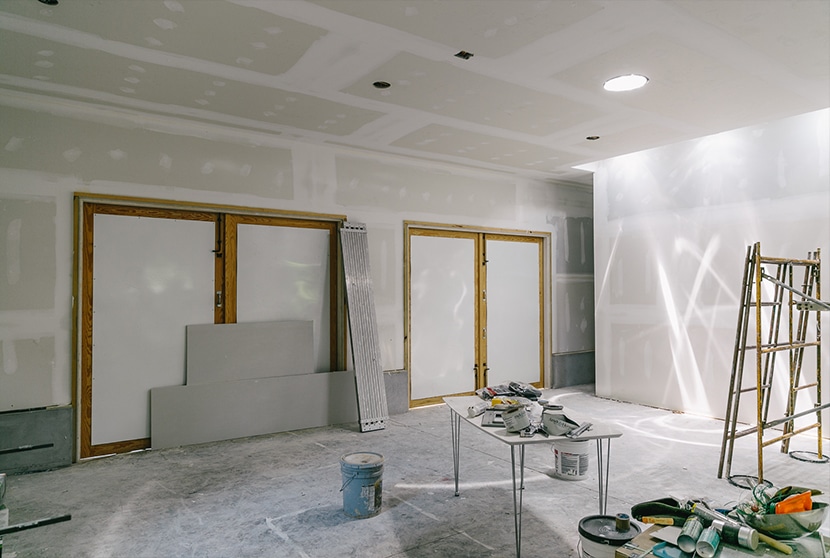 2. We opted to save a few and do insulation ourselves. Yeah, it isn't all pretty around here. So, if you want to save yourself from such a mess, you can learn more here. Mike spent a weekend sweating it out and hanging insulation in full-sleeve and a facemask in 95-degree weather. But the boy grew up in Texas playing football in weather like that, so needless to say Coach Taylor would have been proud #cleareyesfullhearts. The loft hatch is then also an area you need to look at, as it's somewhere where a lot of heat can be lost. We got a brilliant loft hatch draft excluder from Low Energy Supermarket and it's been incredible, so get one if you suspect you are losing heat through your loft hatch. In the end, all the sweat work saved about a $1,000, so not a bad deal. Sweat equity is a real thing. You got to do what ya gotta do, ya know?
3. The big doors that open into our yard have officially been insulated by Pittsburgh spray foam contractors and whiteboards have been installed to hide the insulation. We are SOOO excited about the space to concept ideas, keep a production calendar, and to just organize life in a more physical way. Having so much space has us a little giddy.
4. We made all lighting, light switch, and all outlet location decisions. This sounds simple, but it took quite a few hours standing in the studio in a morning trying to decide what felt natural to our workflow. Ultimately, we felt really good and our computer wires should be officially hidden. You would not believe how expensive electrical work is! But it is all worth it.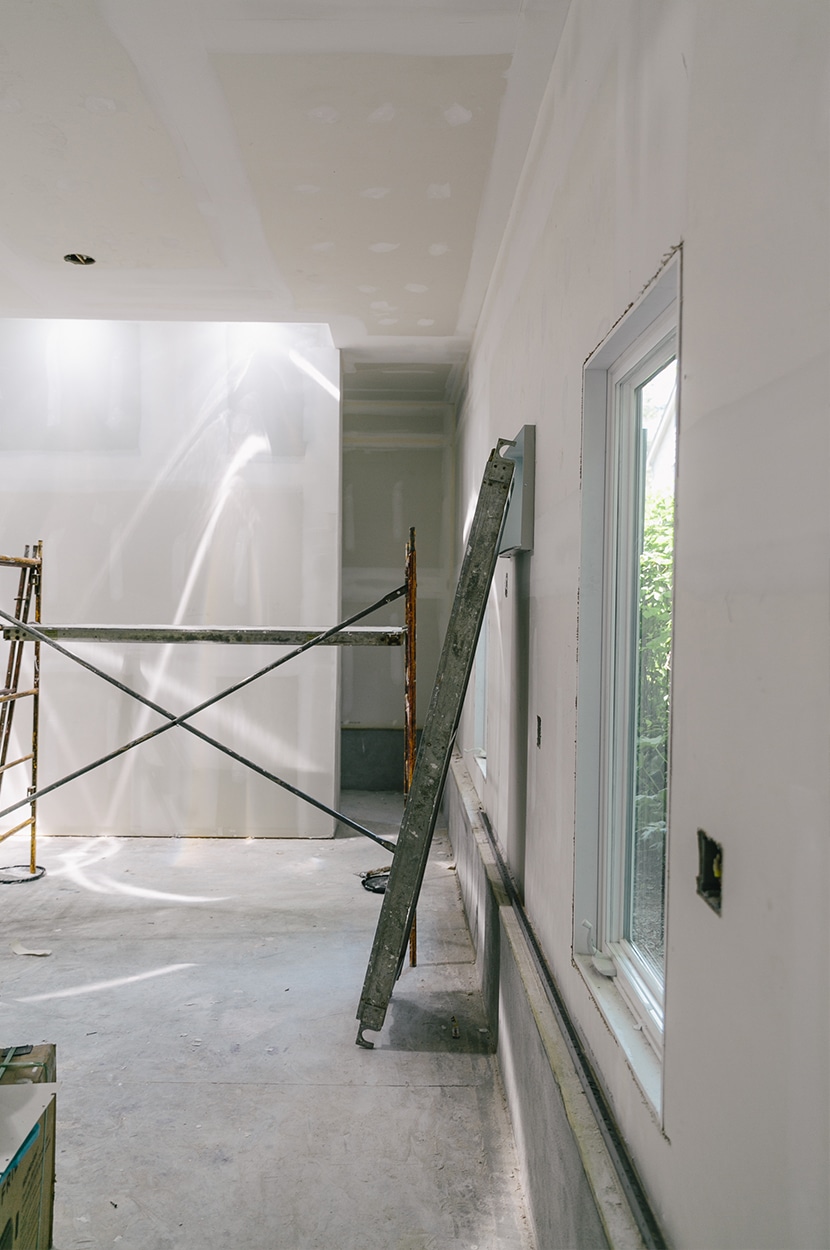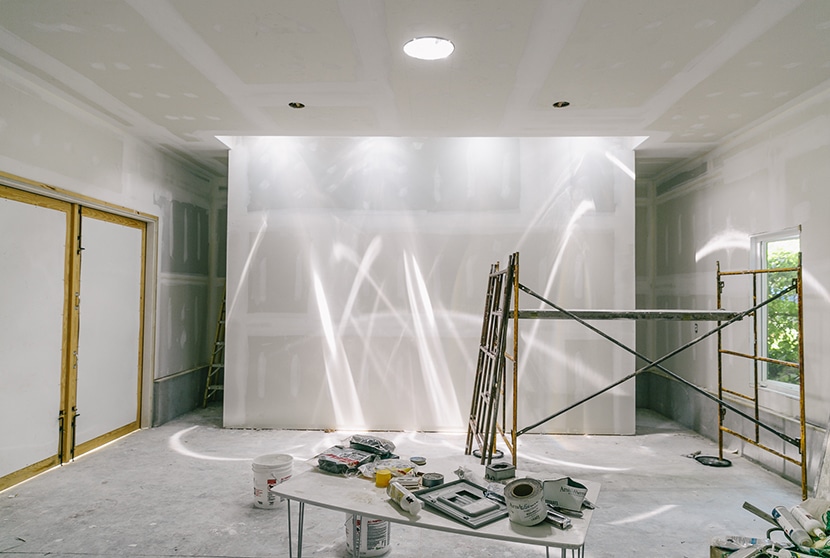 In the next post, we will share the completed space with a little studio tour. Hang in there. We wanted to make sure to bring you along on this process with us. It has been a lot of fun, a lot of work, and a lot of patience but after 5 years+ working from a "home office" aka our guest bedroom or kitchen table, we feel it is about time to make this leap in our careers as entrepreneurs.
Are there any questions you would like us to answer about the process or things you are curious about? We would love to address them in the comments below if you have them.