Making kitchen renovations updates for small or big kitchens is easy if you think small changes with big impacts. This is why how we dramatically changed our kitchen without a major remodel. Painting kitchen cabinets white in a small space is a simple and quick way to give a whole new look to your small space.
Looking for one of those stones that catch anyone's attention? Check out this Granite Liquidators Davinci granite webpage here for a stone that will stand out in any setting and in any room!
If you're planning a complete make-over of your existing kitchen, you can check out this kitchen remodeling waukesha post here to learn more about the kitchen remodeling planning process! And for your best preferences for your kitchen countertops, your may read this granite vs. quartz guide from Home Repair Ninja!
According to Intumescent Painting freshly painted cabinets can make a whole lot of difference to how your kitchen looks, why not click to read more here? And depending on the colors you choose, it can make the space look much brighter as well. Not to mention, repainting your kitchen cabinets is a lot more affordable and less time consuming than completely replacing your cabinetry!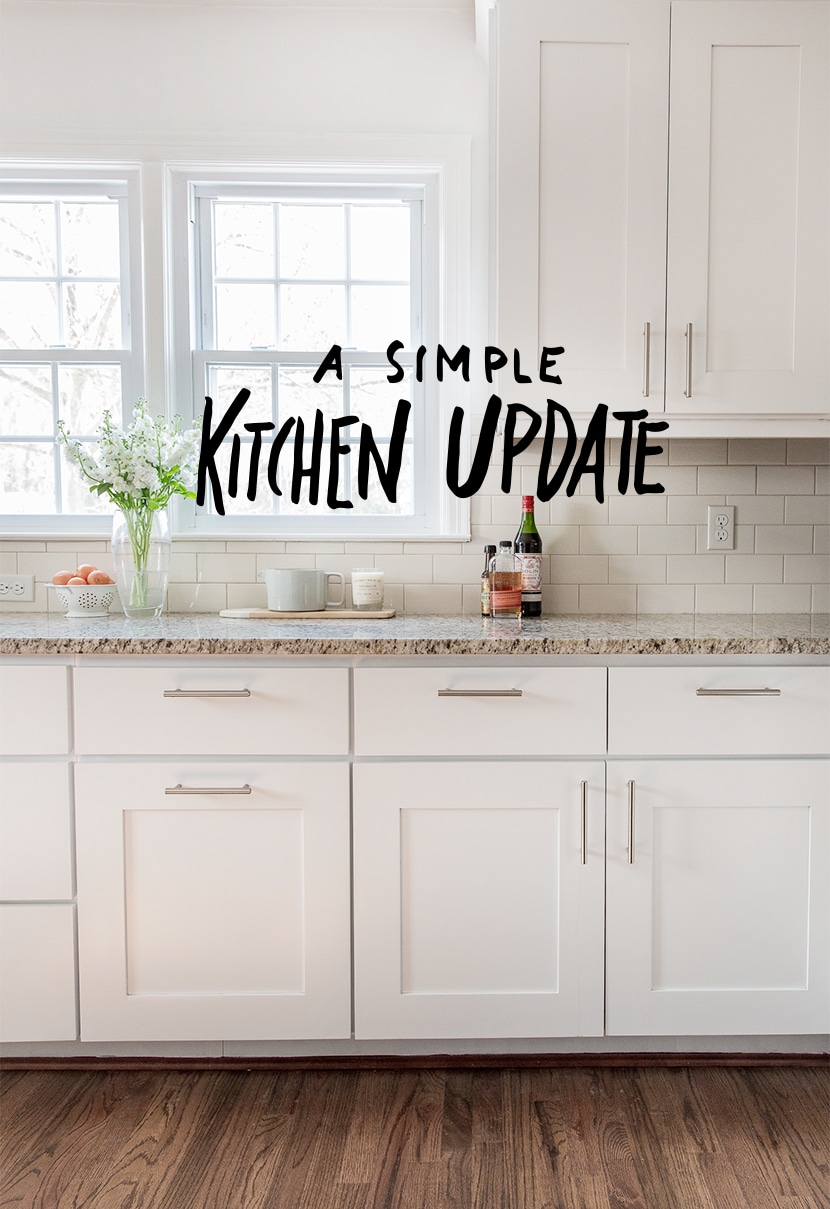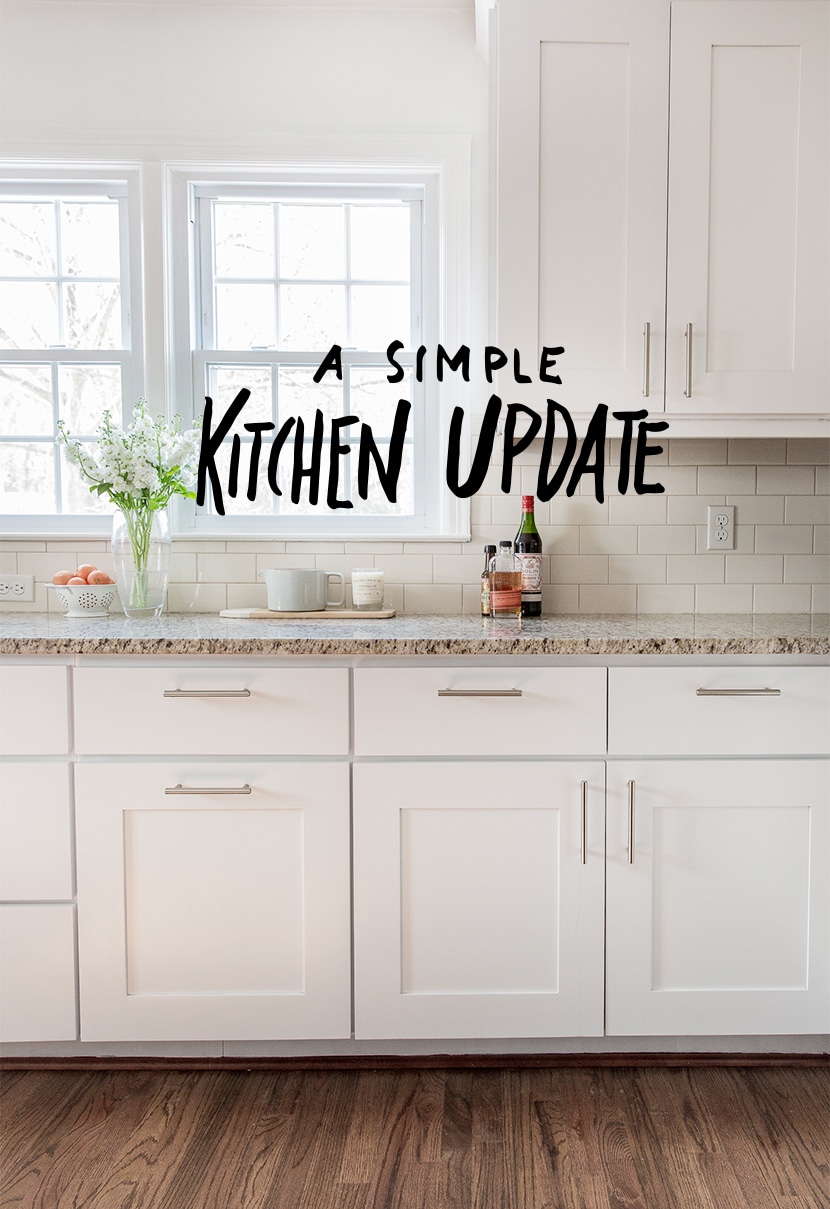 Since we purchased our home my biggest pet peeve about our house has been our cabinets. It was one of those things that weren't big enough for me to nix the house when we did our search, but I knew at some point I would need us to make a change. There are tons of fixes I would do to the kitchen to make it a little more us, but I knew the cabinet color was one that would make a huge impact without us spending a ton of money. We already had a great backsplash and though the granite wasn't my taste it was a solid surface that did a great job holding up to the wear of a kitchen.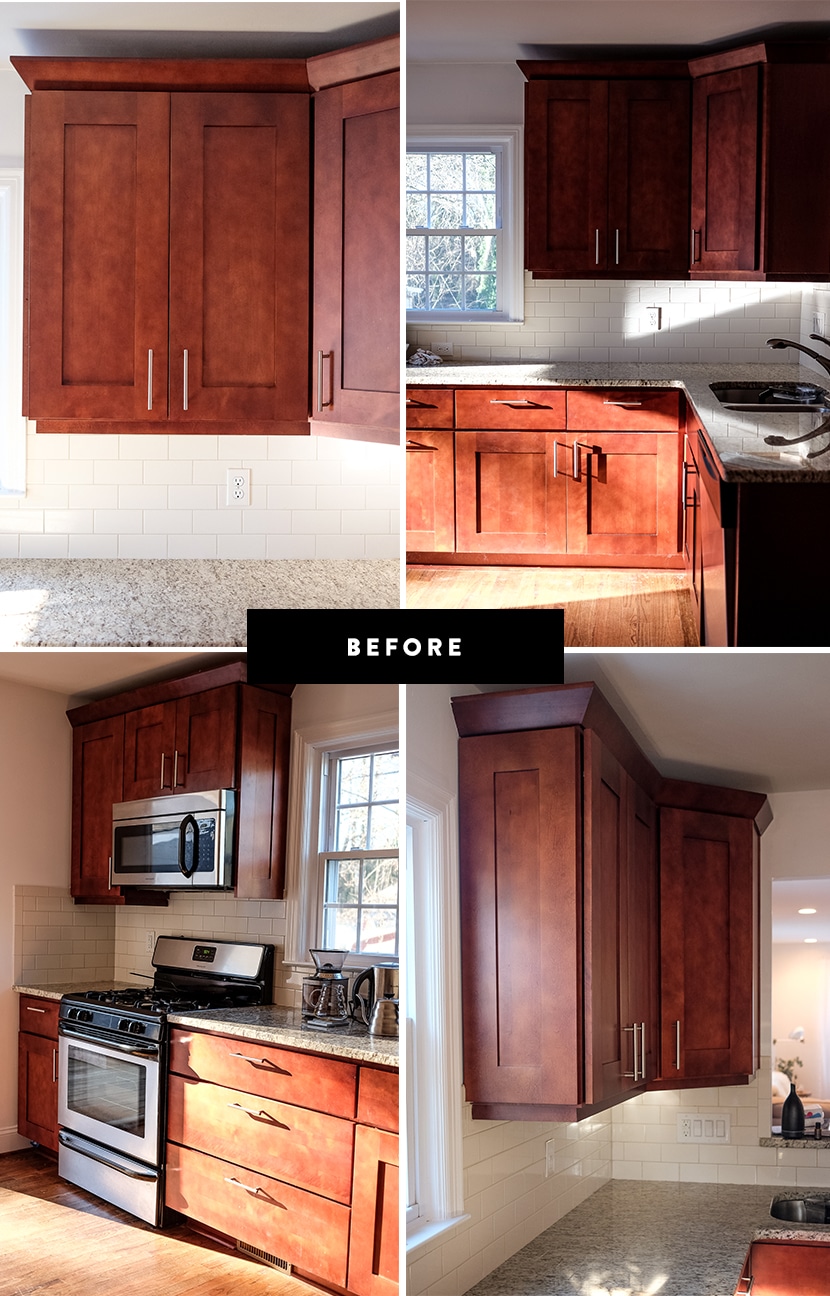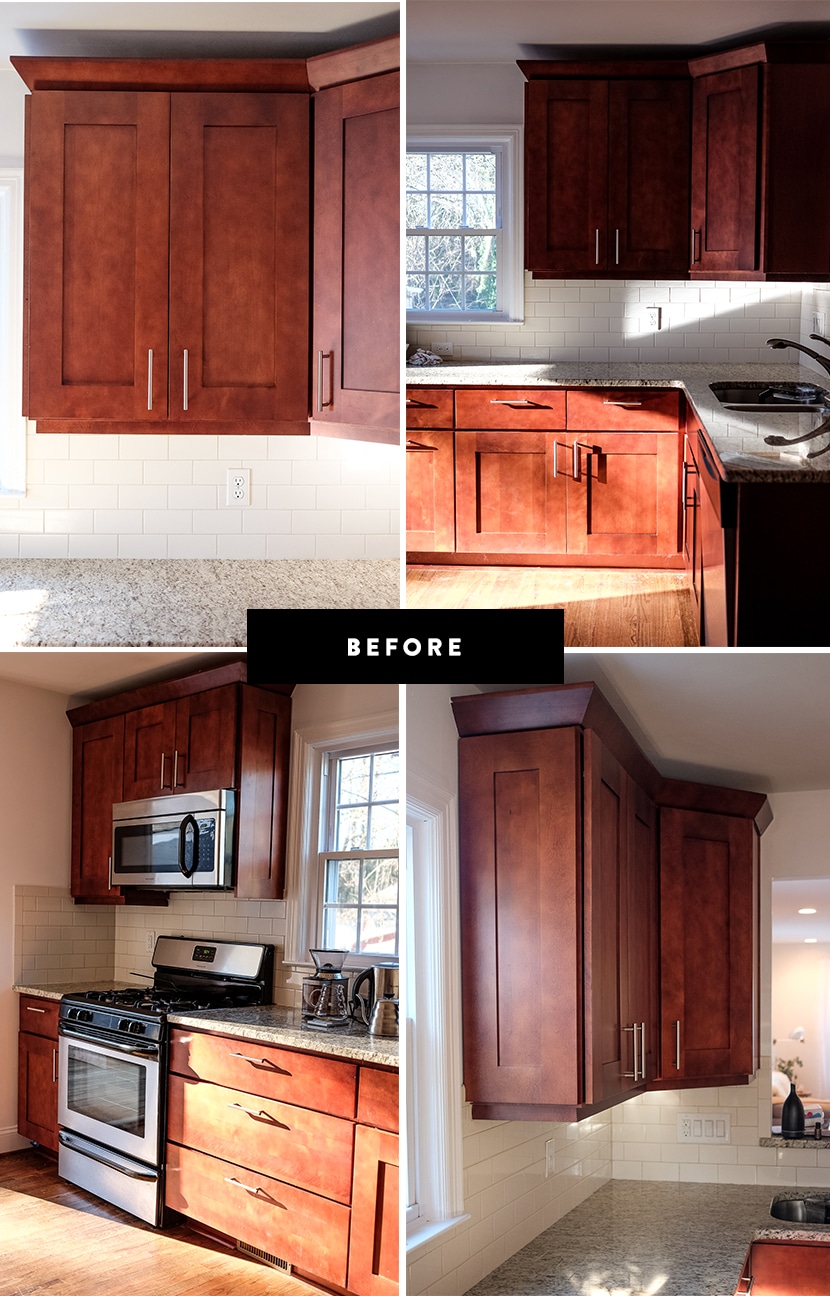 What I wanted in our kitchen was to have cabinets that were light-colored, contrasted with our original wood floors, and allowed there to be the largest amount of light in the space as possible since it is a galley style. So we decided going white was the best option. Some people would have considered just replacing them, and we did, but when we thought about the design we wanted it was this exact simple style cabinet so we decided it wasn't worth the extra cost and ripping out the whole kitchen to replace perfectly fine cabinets. We knew it was nothing a good coat of paint (or 5) couldn't fix.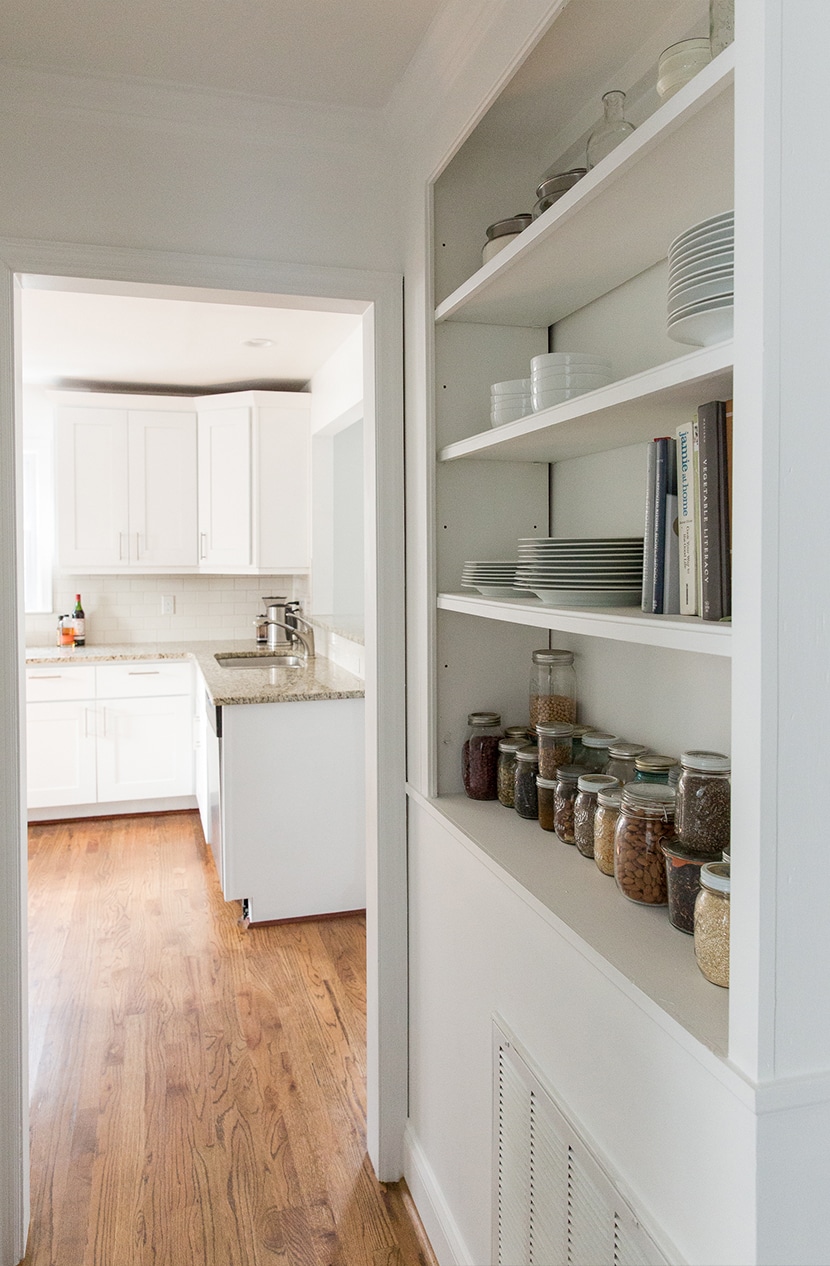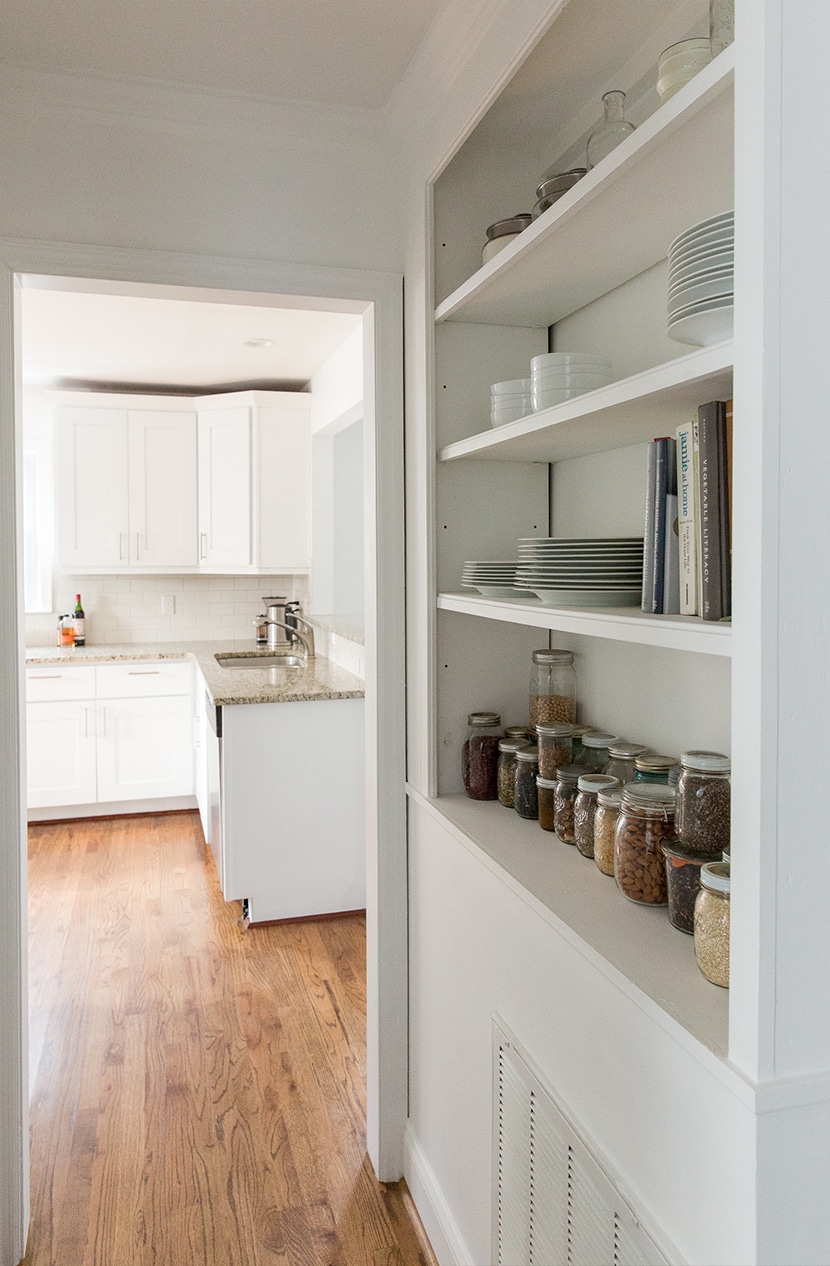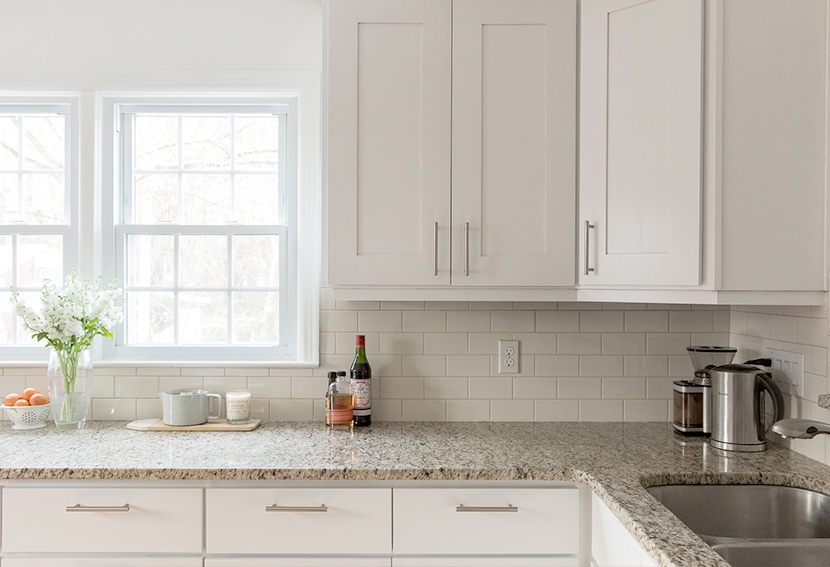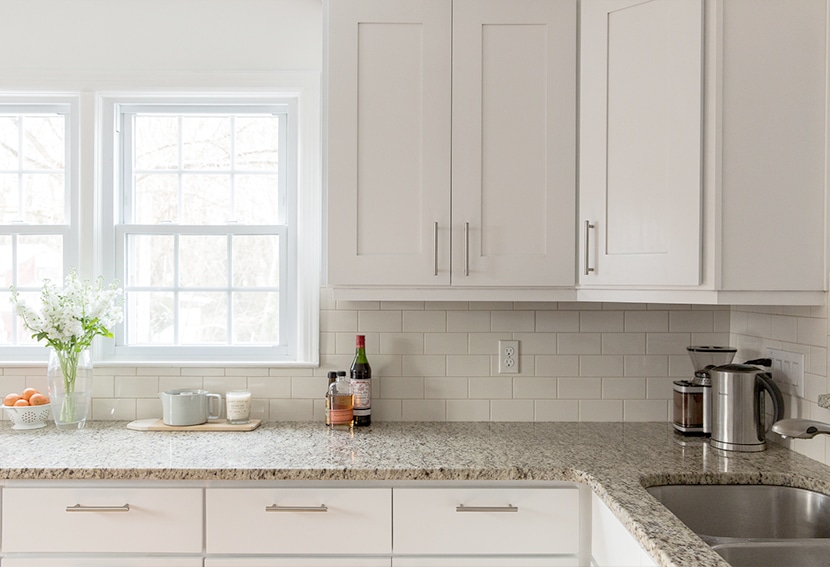 Sure enough, using a color such as Behr's Ultra Pure White made all the difference in our space. The kitchen took on a whole new feeling and experience from what it originally was. The color of the cabinets and walls matched so we could make the most of the space. The beauty of using white in a space is the amount of space it creates. We talked about potentially doing the cabinets in a light gray to create some contrast and even placed swatches in the kitchen. At the end of the day we felt it just wasn't going to give us the final result we wanted. Now, I couldn't be happier with the white. It is very simple, but it has been so easy to keep clean and really has made space feel much larger. Plus, we updated our list of Kitchen Essentials for the space too. We were also able to add additional storage with this Ikea Ivar Cabinet DIY with open shelving.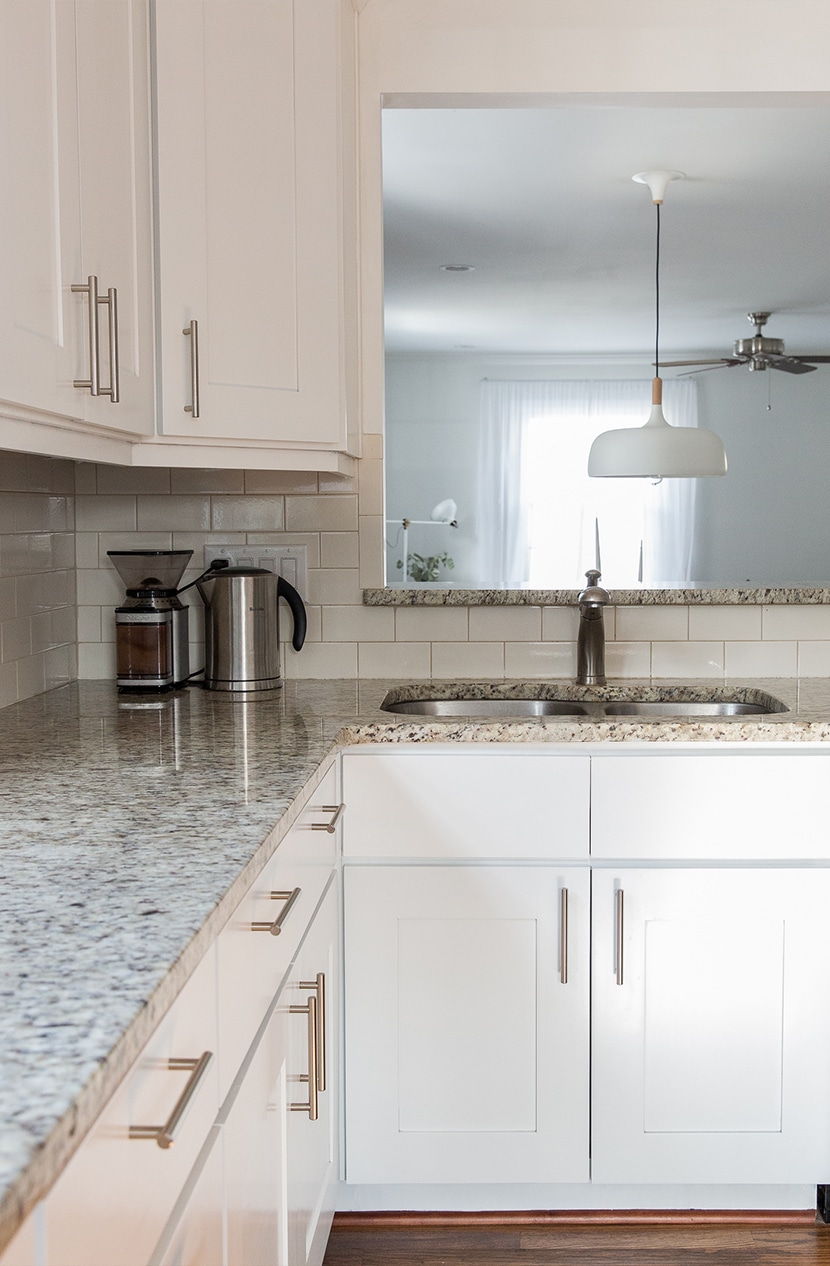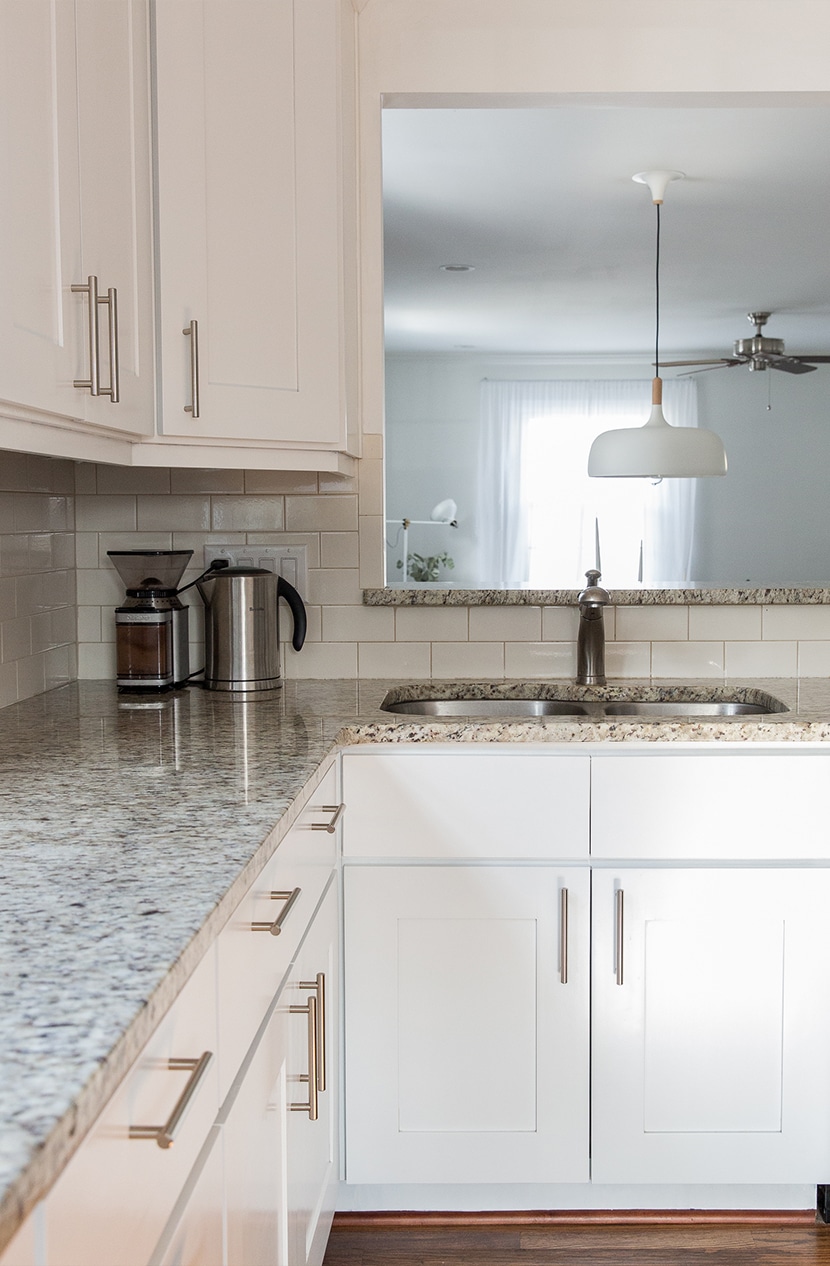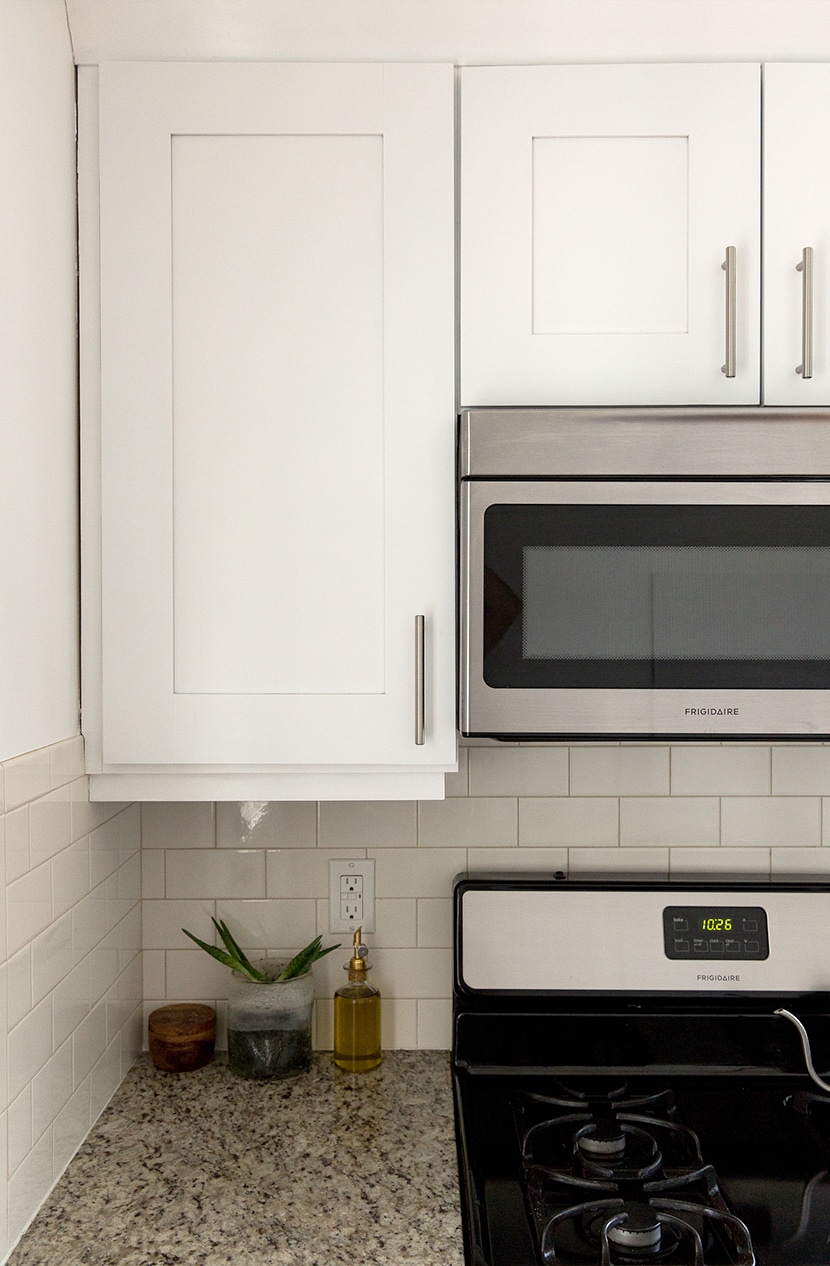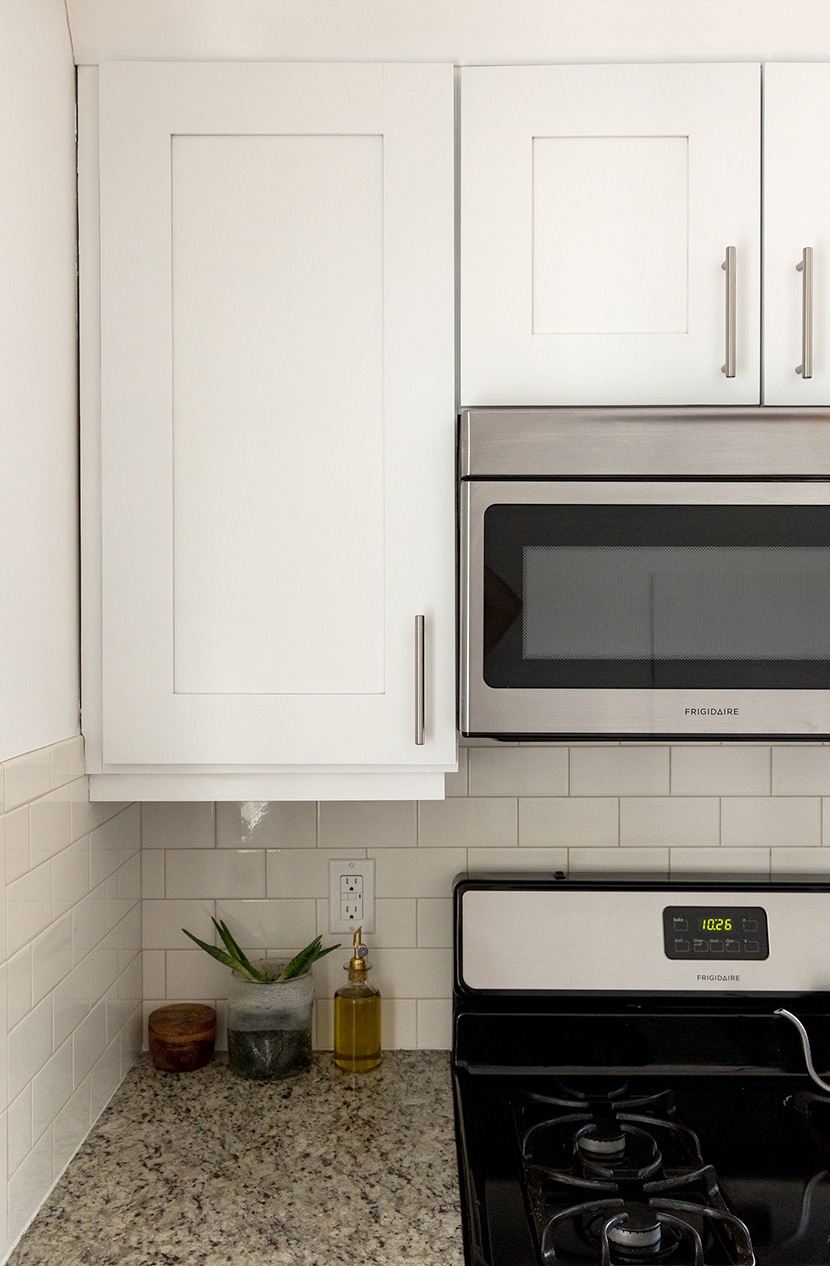 The best part of sticking with the white we have in the rest of our home is that the whole space feels cohesive for the first time.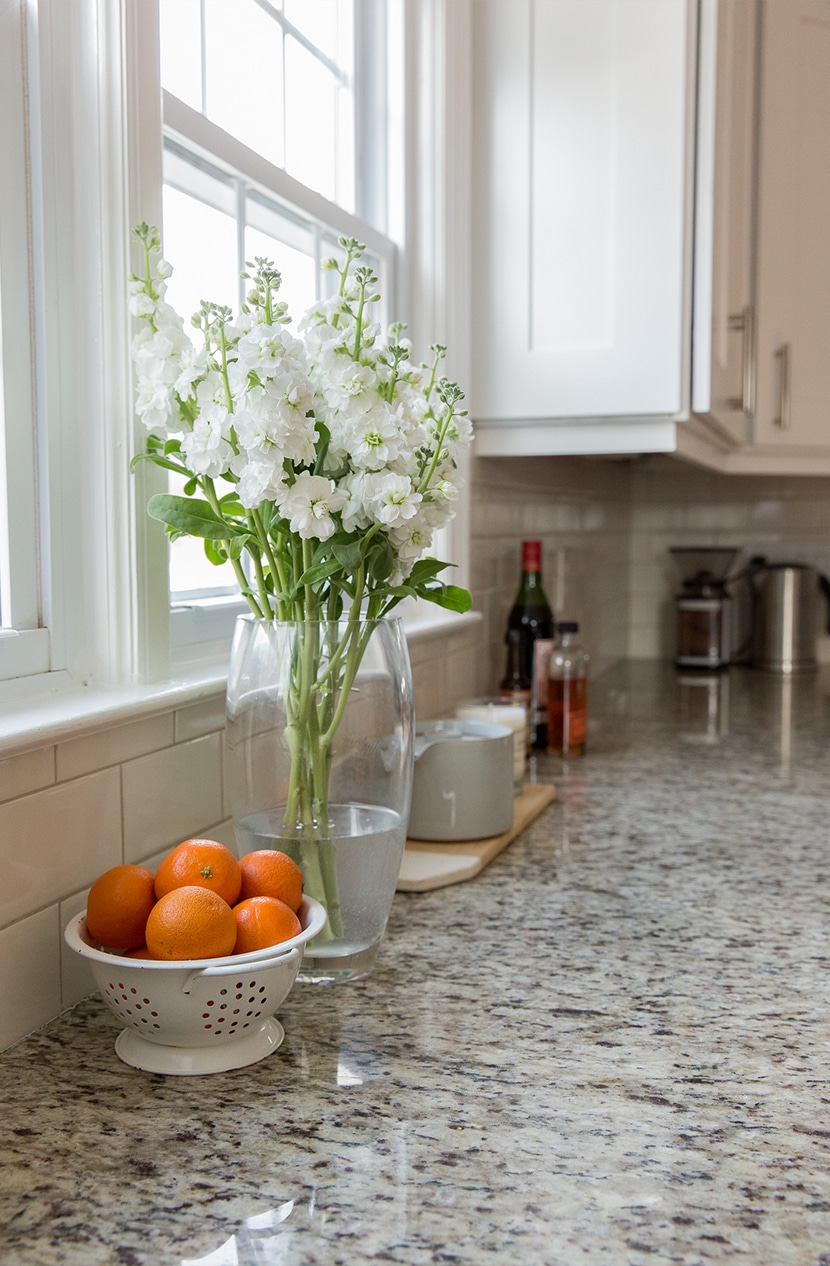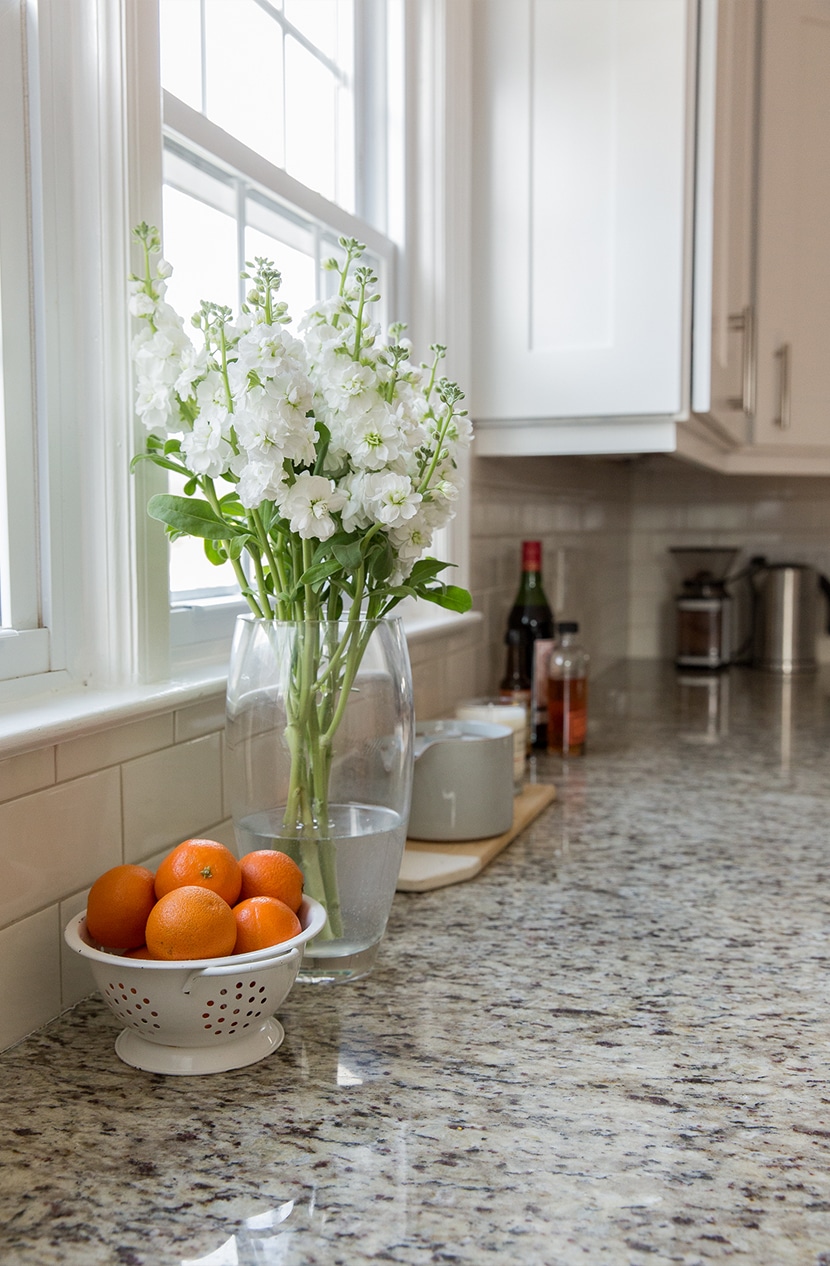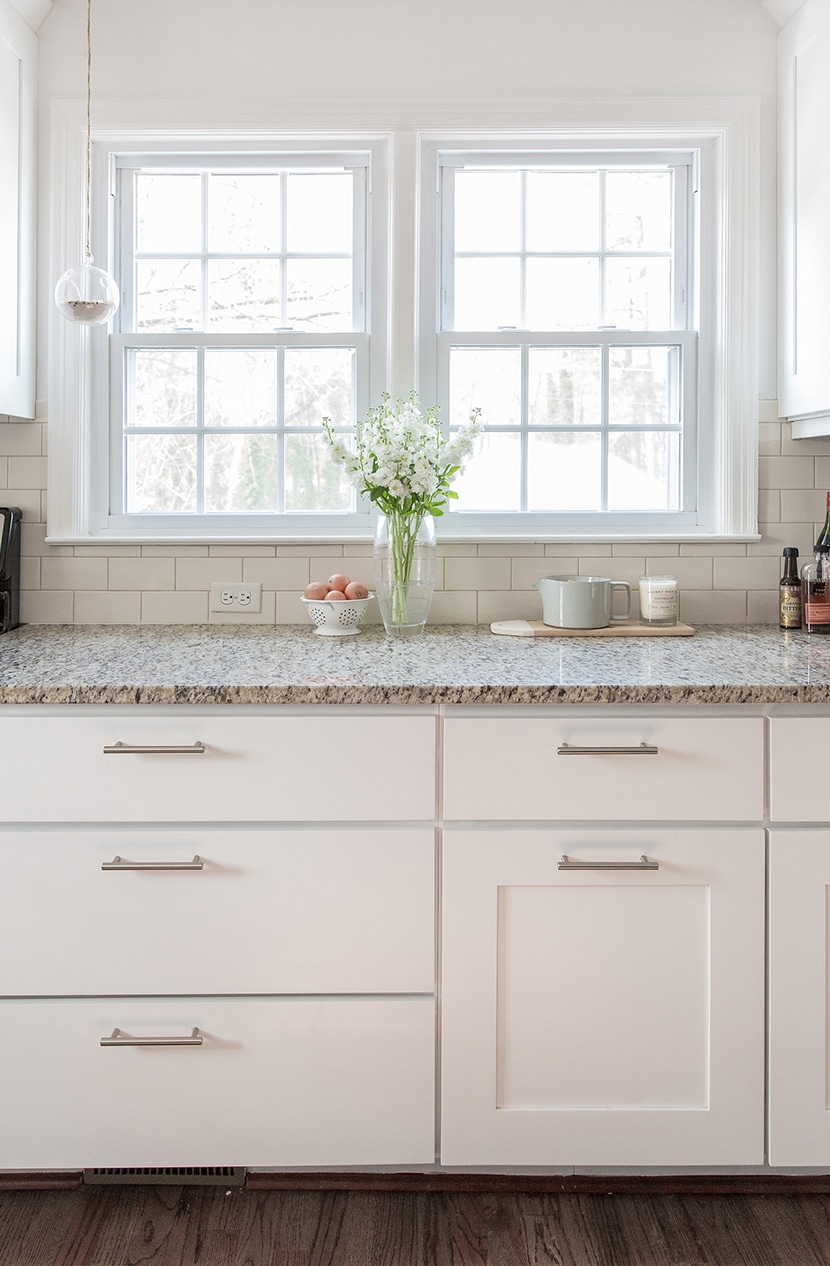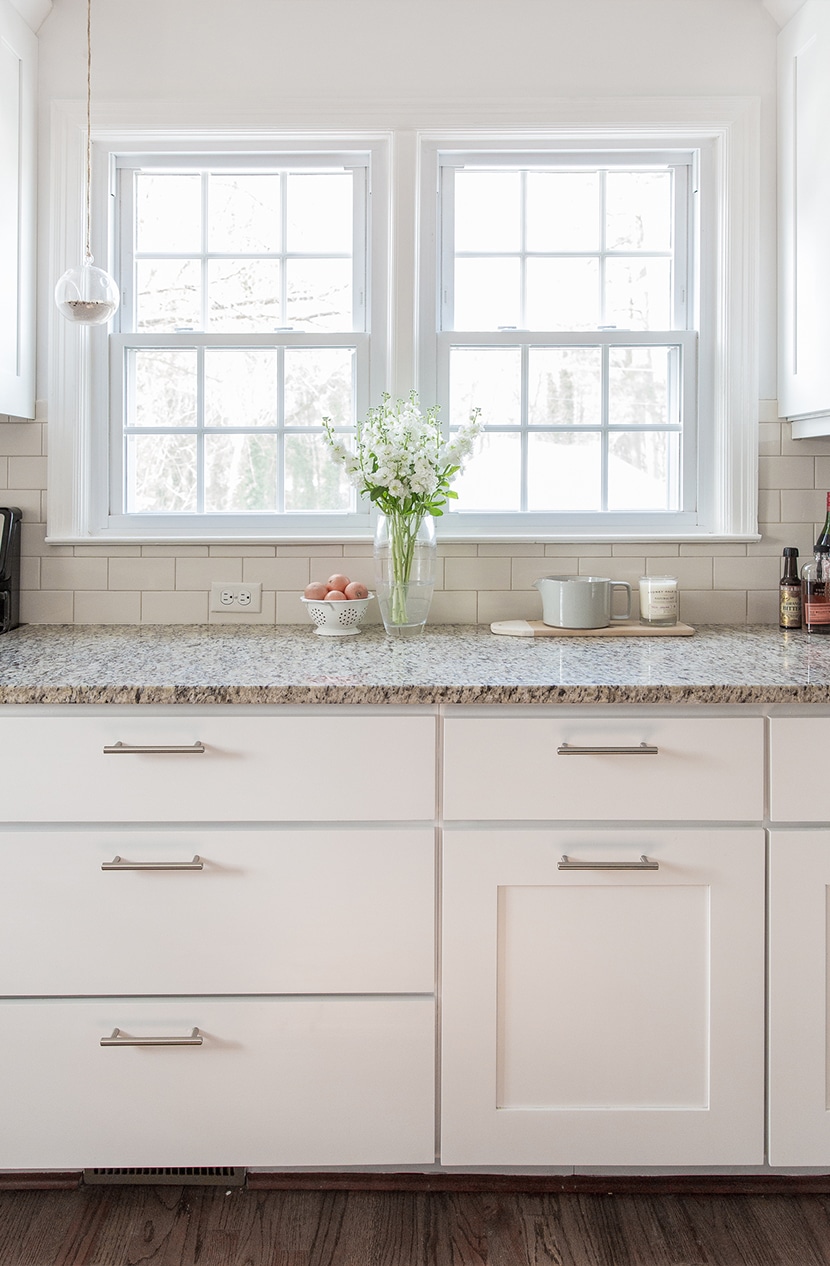 Though my natural instinct when thinking of my ideal kitchen in my home is a little modern, there is a nice farmhouse quality to this space that makes it feel very home-like. One day that more modern kitchen will be something we might have, but goodness for now this kitchen is just the right one for us.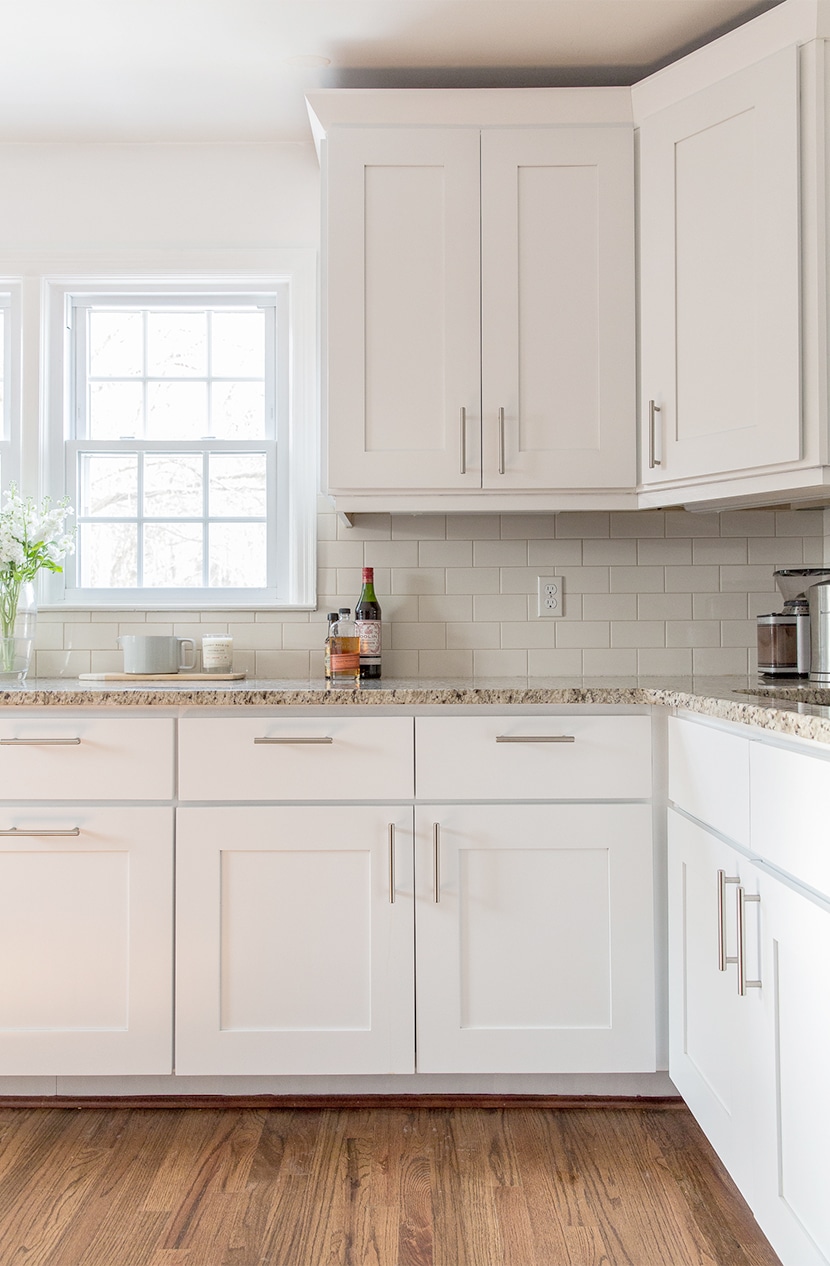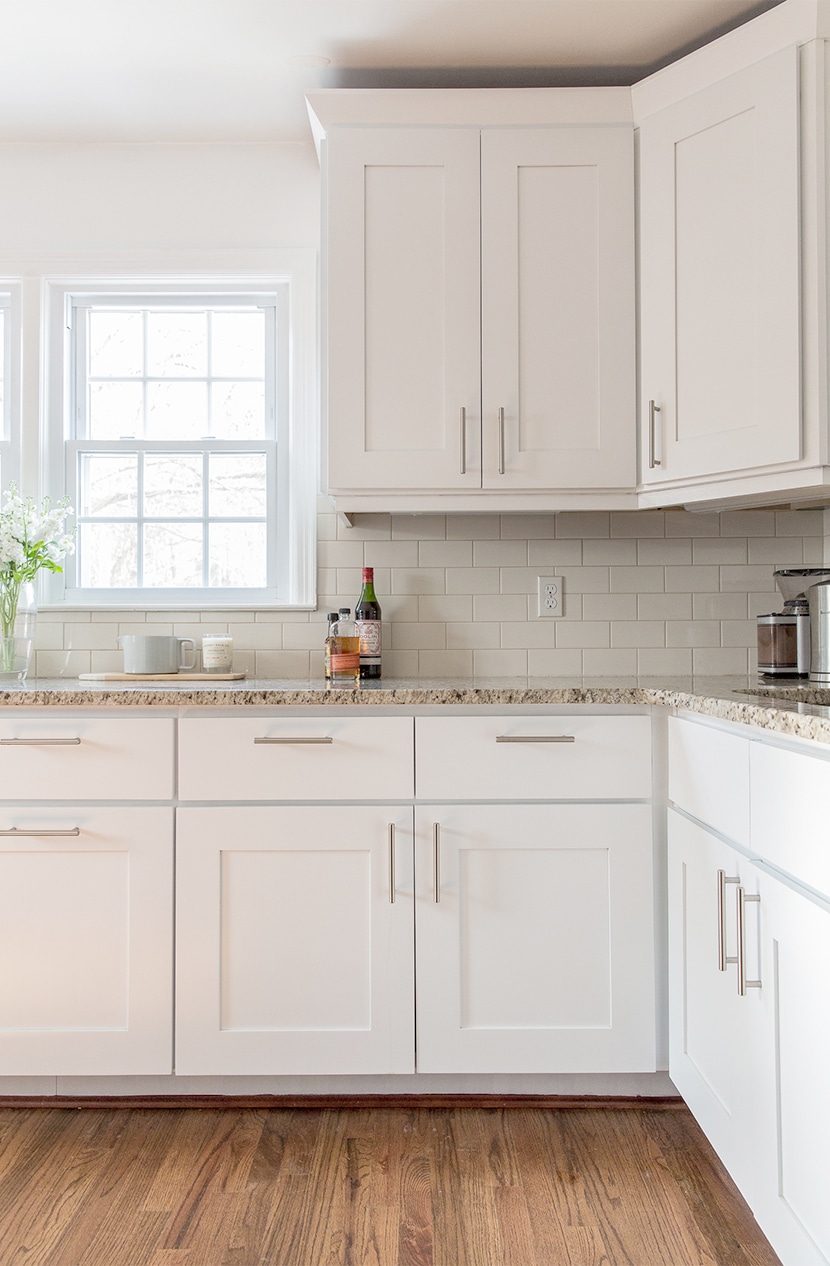 It is nice to see how the cabinets now pop from the floor with just one simple change to the space. So if you have a home where you aren't 100% crazy about the cabinets, think about updating them with just a coat of paint instead of redoing the whole kitchen. You might be surprised by how a little goes a long way. If you're like us, you can hire residential or commercial painting services to get the job done.
Cabinet paint color: based off of Behr's Ultra Pure White
Wall and Trim Color: Behr's Ultra Pure White
Cabinet Restore done by Nhance in Raleigh
Cabinet Handles from Home Depot