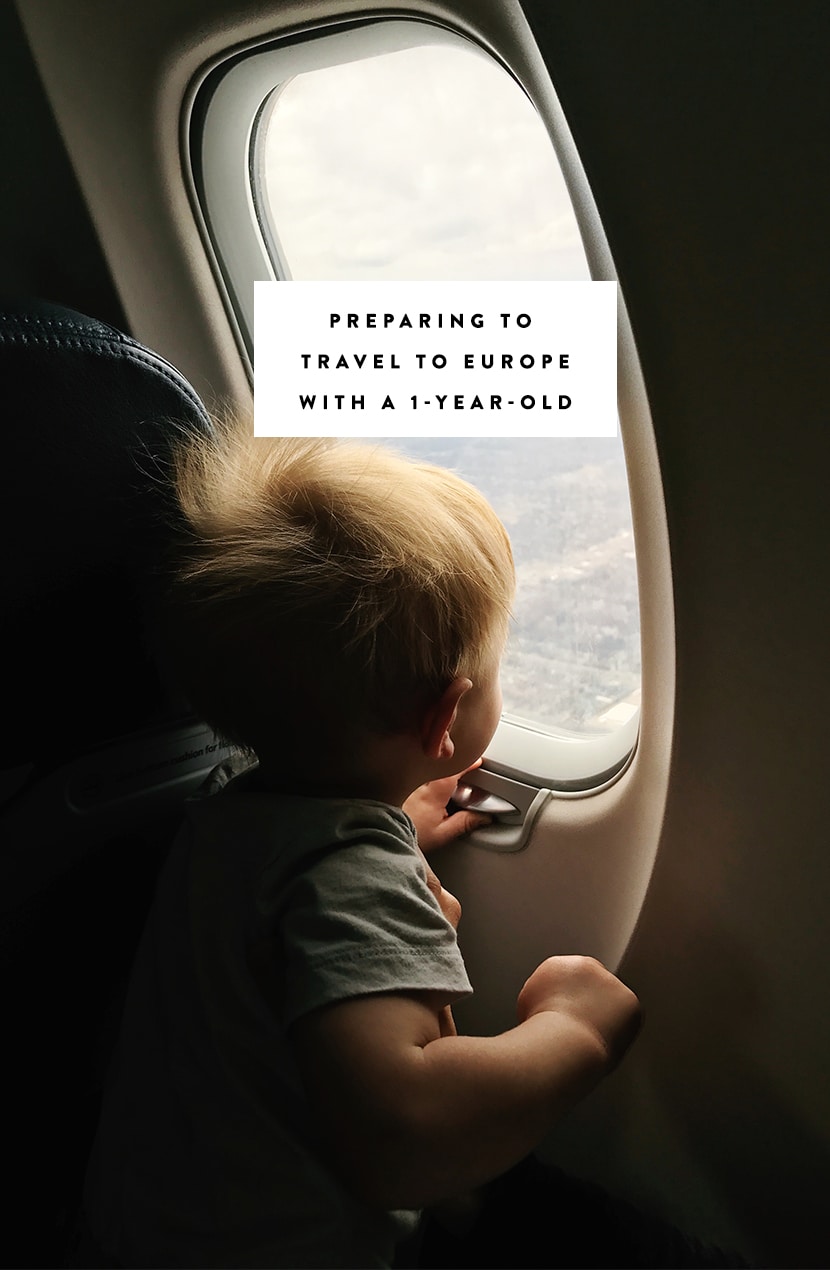 What to pack, what you need for a trip. We've got everything from your morning routine and care of children when traveling to Europe with a baby or toddler!
In less than 3 weeks our little family will be embarking on our first trip to Europe since having Hayes. We will be taking to the sky and traveling across the ocean to take a blue cruise in Bodrum. We will be spending some time in NYC as well. It is a big trip for us with over three places we will be staying, multiple means of transportation, and all the while wrangling a very active 14-month-old.
We are excited to take the challenge though, but unlike our past European trips, this one will be involving far more planning. So, before we share how the whole trip goes, we wanted to share a post about how we are preparing for this trip as parents.
Traveling With a 1 Year Old Baby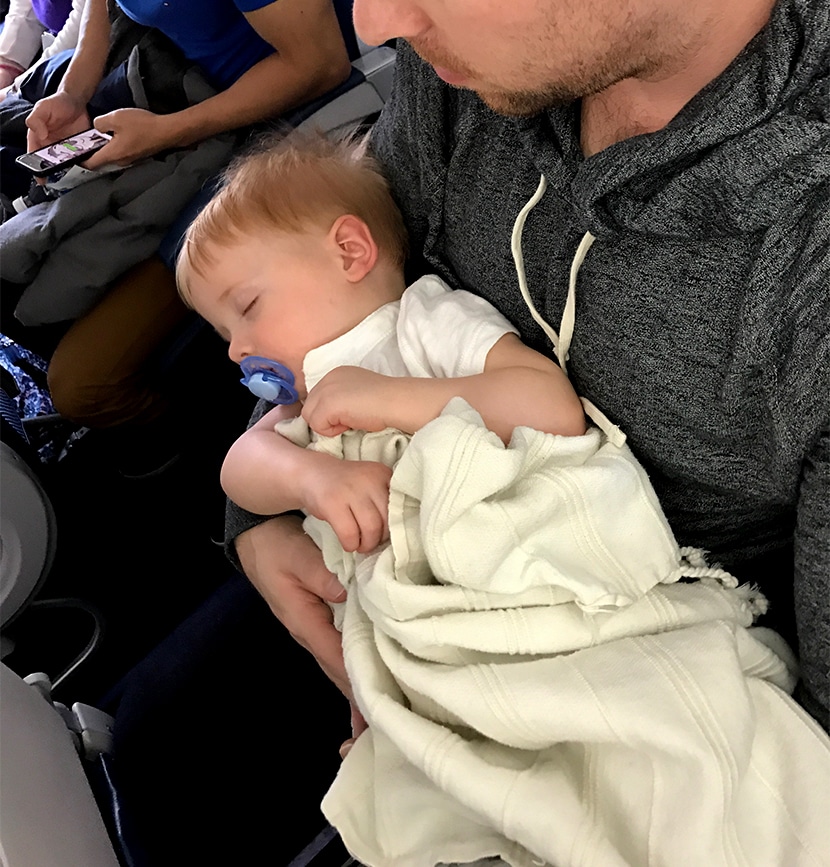 When Mike and I had Hayes we decided we wouldn't stop traveling. We just knew it would look different for us. We weighed what would work for our lifestyle and routines and decided we wanted to commit to at least one overseas trip a year.
More would be great, but we knew we could at least fit in one with our schedules. So when we started looking for our trip this spring, we landed on Denmark because we found great tickets and it was a place on our bucket list.
We mentioned it to Mike's parents that we were buying tickets and just by chance, they had that time open in their calendar for a trip so we made the decision to take the trip together. We will meet up in NYC for our flight to Denmark and take on this adventure together.
Stress and Worries When Traveling to Europe With a Baby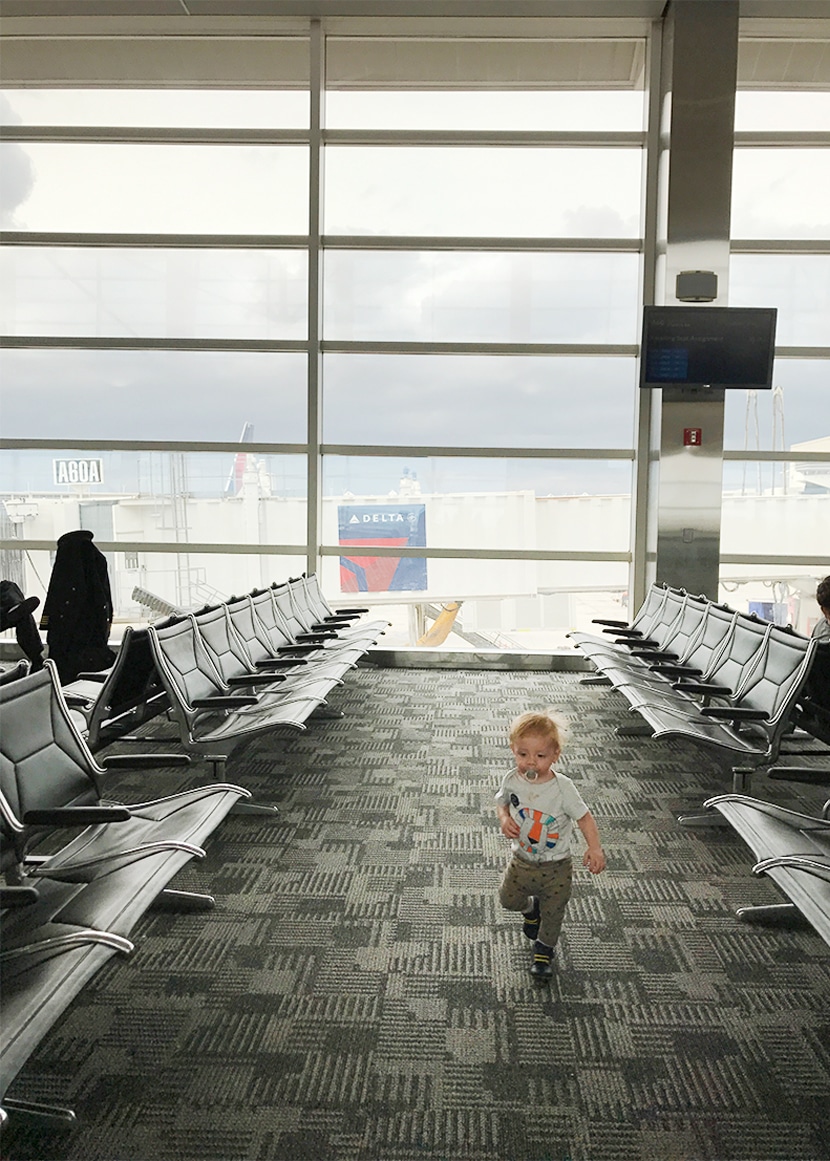 Knowing there would be a 4 to 1 ratio of adult to toddler, immediately eased a lot of our stresses about this first big trip. Knowing we had extra hands plus babysitters so we could head out to a few restaurants we wanted to go to and more made this trip even more exciting to us. It meant this first trip abroad immediately would be going smoother than ever anticipated, at least we hope, but there is far more to our planning than having extra hands with us along the way.
Since Hayes was born we have done a lot of traveling. At 3 months we flew to Houston and back. Then all last summer we went back and forth between Michigan and Raleigh while we moved. I did most of this travel alone then. Since then we have been to Texas a few times as well.
At this point, we have perfected the nap in our arms on the plane trick and he deeply enjoys the experience of traveling. He does great and is absolutely in love with watching the world go by. Every trip we take he gets a little more excited and enjoys it even more than the last.
Toys To Bring When Traveling to Europe With a Baby
The most recent trip we got him a tiny backpack to carry his favorite toys and a few pacifiers in to make him feel a part of the experience even more since now he is walking. He loved it and carried it with him days before our trip. Even with as good of a traveler as Hayes is, we also would never say that our trips go smoothly.
Traveling with a baby is one thing, but now that we have traveled with a walking/running and climbing kid we know just how challenging this experience can be. From losing track of luggage because we are trying to keep him from grabbing everything in sight to him getting over-exhausted to adjusting to new places to sleep.
The list is endless of the things that present challenges, but if anything all our domestic travel has taught us with him it is that it somehow all works out if we just relax and let it work itself out.
Based upon some of our past experience traveling we made some big decisions to hopefully make this experience as smooth as can be for all of us. Most of our planning focused on getting him the most play and the most sleep so he was tired on flights or had easy access to a consistent sleeping spot during our time in Copenhagen. Here is a quick break down of the things we planned ahead for to help make the trip minimal, full of good sleep (hopefully), and allows him to be a kid as much as possible.
Tips When Traveling to Europe With a Baby
Choose Locations That Offer Great Public Transit
We didn't want to travel with a car seat if we didn't have to. So we decided that doing a long layover in NYC was perfect. Even if the trip into the city from the airport may be a little longer, we could take the subway and do some walking with Hayes, which he loves.
It would be a fun new experience and a great way to see the city. Also, Copenhagen is very pedestrian and bicycle friendly, so needing to take a car (we are staying right in the heart of the city) will also accommodate not needing a car seat as well.
Booked Kid Friendly Airbnbs
On our way to NYC, we are staying with Anna Watson Carl and her husband, Brandon. They have a little girl a few months older than Hayes so it felt like a great way to spend a night in the city before our trip. The rest of our trip though we booked a place in Copenhagen with a dedicated room for Hayes and the same thing on our 4 day stay in Brooklyn after Copenhagen.
These spaces also have high-chairs and more so these are all things we can leave back at home. Booking a kid-friendly rental make it easy to have comfortable and quiet sleeping arrangements, places to make meals so you don't have to eat out all the time with a little one, and creates a home base to establish a routine. These are all important things to us with Hayes so choosing places that were accommodating was important. What is also great about Airbnbs is the opportunity to wash your clothes as most places that are kid-friendly have at least a washer in them.
Leaving Room for Layovers
Confining this little guy to a plane too long is a terrible idea for us. So, this was a big reason we left room for play. Since Traverse City is a small airport, we would have over 3 connections to get to Copenhagen. Instead, we can fly direct to NYC, layover and rest for a night, and then take a direct 8-hour flight from NYC to Copenhagen the next evening so we can have about 36 hours between major trips, plus sleep in a bed.
The hope is that this eases the pain of being stuck or traveling too long and everyone being overly exhausted, especially when traveling to Europe with a baby which could result in some terrible jet-lag on the other side. Though this adds another place we have to settle Hayes in for sleep, we still think it is well worth it instead of a whole 24 hours of travel. I always vote for a long layover with kids whenever possible. It gives them a chance to wear out and hopefully get tired so they pass out on the plane.
Unless you'd like one, you can skip unnecessary layovers when you opt for a private plane hire from Jettly. Since you're in charge of your schedule, you get to say where your hired aircraft stops, and unless you need to make a stop at an airport along the way, there's likely no reason for a layover of any kind.
Plan your flights around sleep times
Everyone says this and our last trip to Houston we REALLY considered it and it was a dream trip back and forth. We left early in the morning and he slept both flights. He got a nap in when we got to Houston and adjusted perfectly within 24 hours to a new place and time zone. It couldn't have gone better.
We planned the same thing for this trip. Our trip to NYC will be mid afternoon when he takes his second nap and gets us there around dinner so we get him settled and energy out before bed and bath. Then the next day we leave NYC at 7 PM and land in Copenhagen at 8 AM the next morning. Our hope is we can get a good 4-6 hours on the overnight flight either in two chunks or in one.
For this trip, we got him his own seat in hopes we can make a bed of sweaters and stuff and get him to sleep on his own while we get some sleep as well. I also hope that since we will be landing at 8 AM he might adjust quickly to the time and we can get him a nap right when we get to our Airbnb and be roughly on schedule with him. Crossing fingers.
Choose your Airbnb in a location that accommodates family life
We also chose our locations with our Airbnbs based on activities we could do with Hayes during the day. So we made sure to be near parks and museums that are family friendly within walking distance from our apartment. We hope this will make for fun adventures that he will enjoy as much as we will.
Must-Have To Pack When Traveling to Europe With a Baby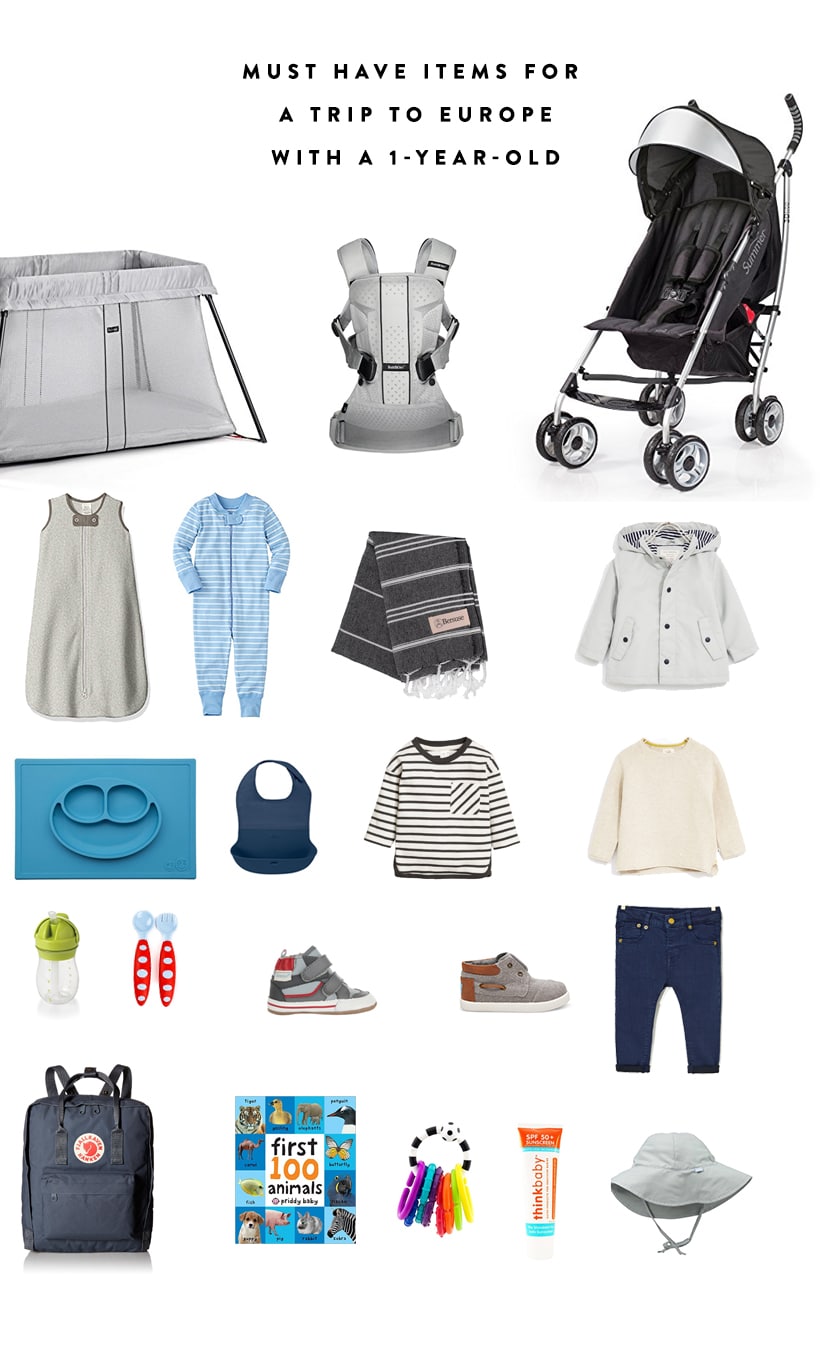 So what are planning to pack? That is the big question right?! I have been thinking about what we will pack since we booked this trip. Here are the high-levels of what we are making sure to have with us.
1. A Travel Crib
I tossed around sleeping options for Hayes. Sleep is key in travel with a little one, and I ultimately decided we would be getting a lighter and easy to travel with crib for him since we will be in 3 different places. The hope is a consistent bed will make the transitions from one place to another easier on him and his sleep.
He is a routine kid and so staying as consistent as possible is important to us. We decided to go for the Baby Bjorn crib. From what I can tell it weighs very little so it should be easy to travel with. Open to suggestions though as we haven't made a purchase just yet. Perfect for traveling to Europe with a baby.
2. A Passport
Kind of important right? Completely. We got Hayes's weeks ago in the mail. The photo of him still kills me. He looks too cute and I wish it was something we could keep forever.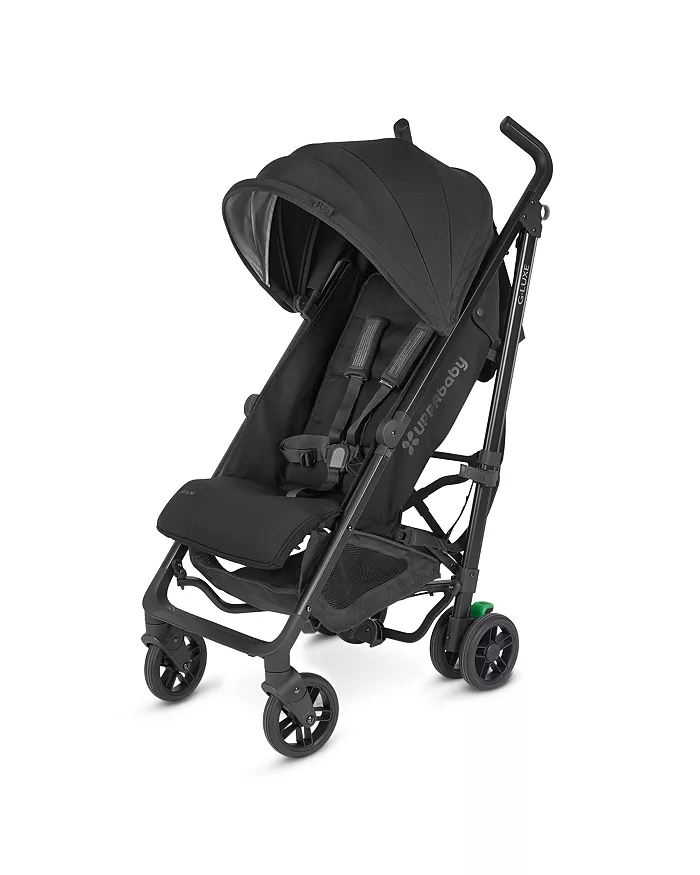 We have a nicer stroller, but as Hayes has gotten older, we love this simple little one for travel. It packs down, can be slung over the shoulder, and if anything happens to it it is easily replaceable. Speaking of, I think this may be our last trip with this guy. She is going to be well loved after this trip.
4. A Carrier
Hayes isn't a big fan of the carrier, but I am taking our's because he naps in it really well and I figure if we cannot get him to nap on the go in his stroller, then this may be a great back up.
It is so important to have any sleep accessories that are a part of his routine on hand for the trip. For us, that means a sleep sack, comfy pajamas, sound machine (iPad), and a pacifier. Having all the things that are part of his routine hopefully will make it easy to keep him on track during the trip.
6. On-the-Go Eating and Drinking Accessories
Even if we don't need to take a travel high chair, we still need some on-the-go accessories for eating. We love this tray that sticks to the table so it keeps things "clean". This bib rolls up and is very compact and you can roll in their silverware as well. Having sippy cups for the trip are important as well. Keeping your kid hydrated is extra important to help with jet lag. He loves straw sippy cups the most so we are taking 2-3 on top of his 3 bottles he uses throughout the day still.
7. Layers of Clothing in a Neutral Palette
I always travel with great easy to layer pieces for Hayes. The plane can be unpredictable especially, when traveling to Europe with a baby and then I think it is always good to have layers just in case the weather is unexpected. I am bringing Hayes a good waterproof coat in case of rain and I love these stretchy pants for him that look like jeans but are soft and easy to move in. I also love to keep great cotton sweaters like this one or this one on hand.
They make for great layering over t-shirts and under jackets. I just always make sure everything coordinates by sticking to a neutral palette. I buy most of his things in cream, khaki, gray, navy, olive green, and then add in an occasional splash of color on t-shirts and onesies. It makes it easy to layer and for everything to look good together.
8. Proper Footwear
Hayes loves to run and walk so we are always trying to make sure he has good footwear. For this trip, I plan on taking shoes with leather bottoms for indoor walking such as museums and then harder sole shoes to wear out and about. We love Robeez for soft soles and Toms hard sole shoes right now for Hayes.
9. Blankets
I always keep a Turkish towel on hand when we travel. It makes for a great blanket when Hayes is sleeping. When he isn't sleeping I typically wear it as a scarf on the plane. They are soft, easy to clean, and handle any messes well. The perfect option for a blanket for the trip.
10. Sun protection
Since we will be in two places that we will be spending a lot of time outside, I am also packing Hayes a sun hat to keep the sun off him as well as a good sunscreen such as this one from Think Baby we have been using as a family.
11. A Great Backpack
We started using a Fjallraven bag for Hayes this year now that he needs far fewer accessories these days. We love it and we fit in a diaper pad in it easily. It doesn't have a lot of compartments, but personally, I love how it functions. We plan to take it with us to Copenhagen and I think it will work really well for our trips around the city throughout the day. I know it is ultra hip right now, but we really like it for day-to-day use. I understand why so many parents use them.
12. A Couple Toys and Activities
This isn't just for the plane but also for any time at restaurants and so on to keep him occupied. We also will probably place a couple of shows on an iPad even though we don't let him watch much of any TV other than once in a very occasional while, we think the plane may be an okay time to keep him occupied in this way.
Anything to keep us all enjoying the trip. I love the link toys and so does he. We can clip them on things and do fun things with them. He also loves books that have a lot of different animals in them so we will be taking this book along as well.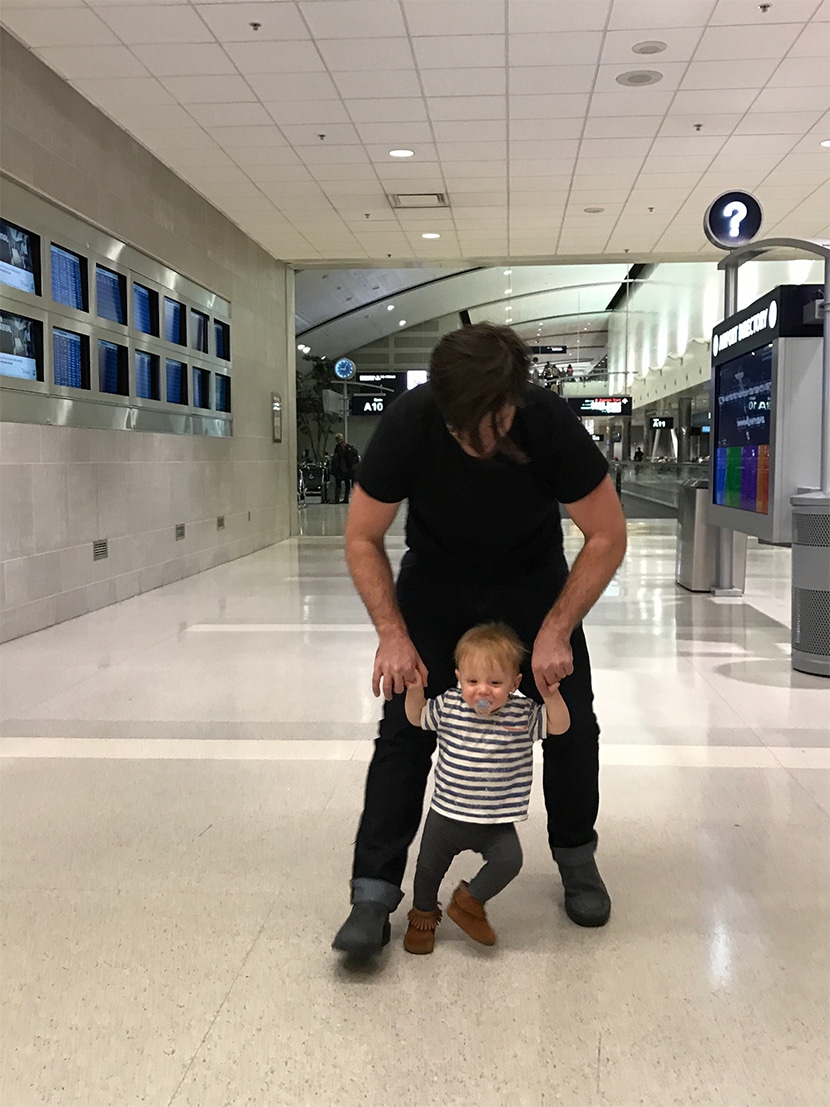 Flying And Navigating The Airport
1. Make the Most of Airline Family Hacks
Babies weighing up to 25 pounds can be accommodated in a bassinet. Book your flight, then call the airline to reserve it (seats in bulkhead areas will have to be moved), and when you arrive at the airport, you should immediately go to the counter to confirm that it will be ready for you to take off. Basically, bassinets attach to bulkheads on planes so you can place the baby down (for naps, playtime, etc) and have space on your lap to move around.
2. Look Up Nursing Rooms for the Airport Ahead of Time
The majority of airports nowadays have designated nursing and pumping rooms. Make sure you know where these rooms are at the airport where you're flying into or out of.
I would love to hear from any parents who have done a European trip with a 1 year old what they suggest and how to make it fun and easy for everyone! Is there anything else we should make sure to pack?! I would love to hear! Also any suggestions for Copenhagen and Brooklyn are welcomed as well. 🙂
I hope this helps you traveling to europe with a baby, please consider checking out the articles below–