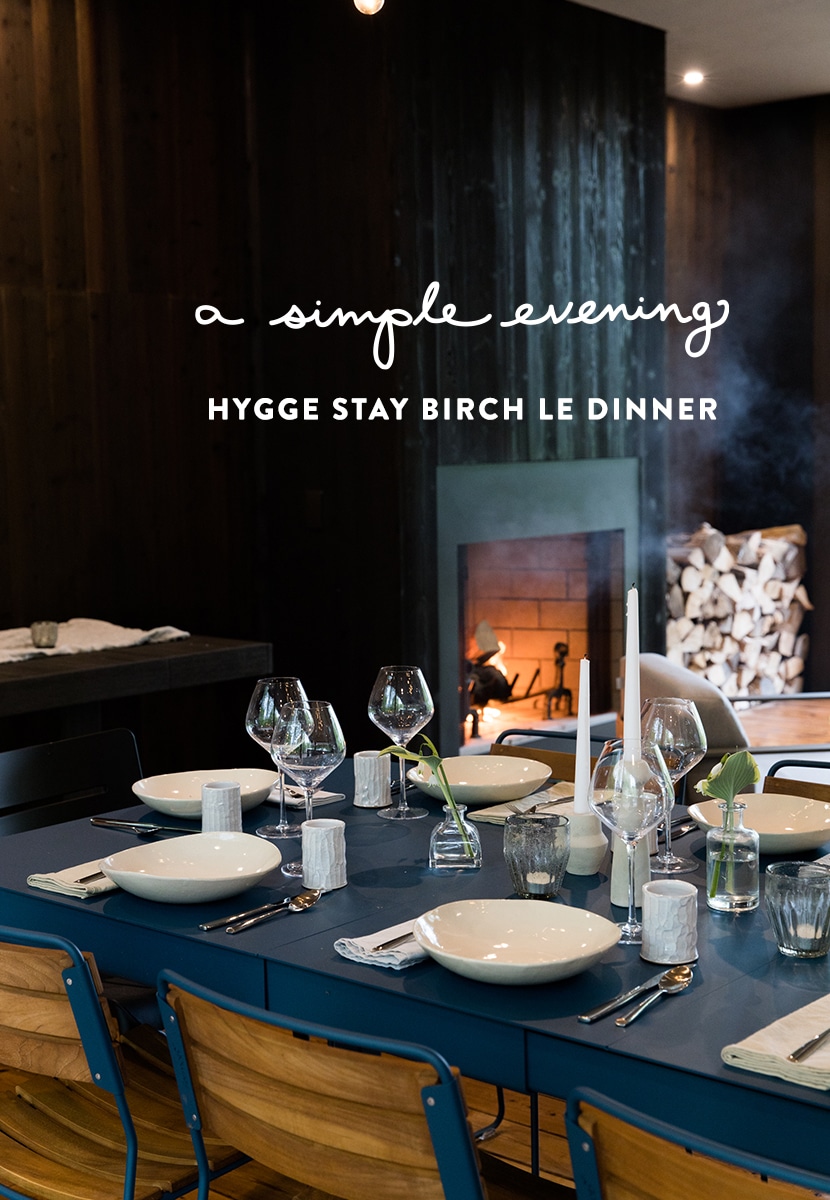 Our first Simple Evening of the summer, which felt nothing like summer that day was absolutely every bit of a cozy summer dream. About a year ago Sean and Christen from Hygge Stay and Supply had started planning this dinner with us. I was excited about this one because we would be having a locally-sourced meal for 12 from the Northport Tribune and The Union (their new catering and event location), plus veggies would come from one of our favorite farms, Loma Farm. I knew it would be an awesome chance to put our new items on a table I had been working on and to bring together some friends to kick off summer.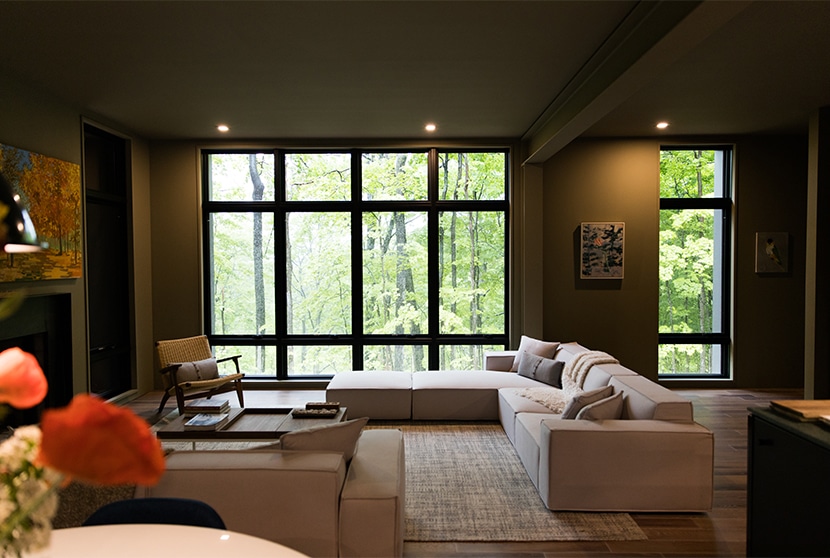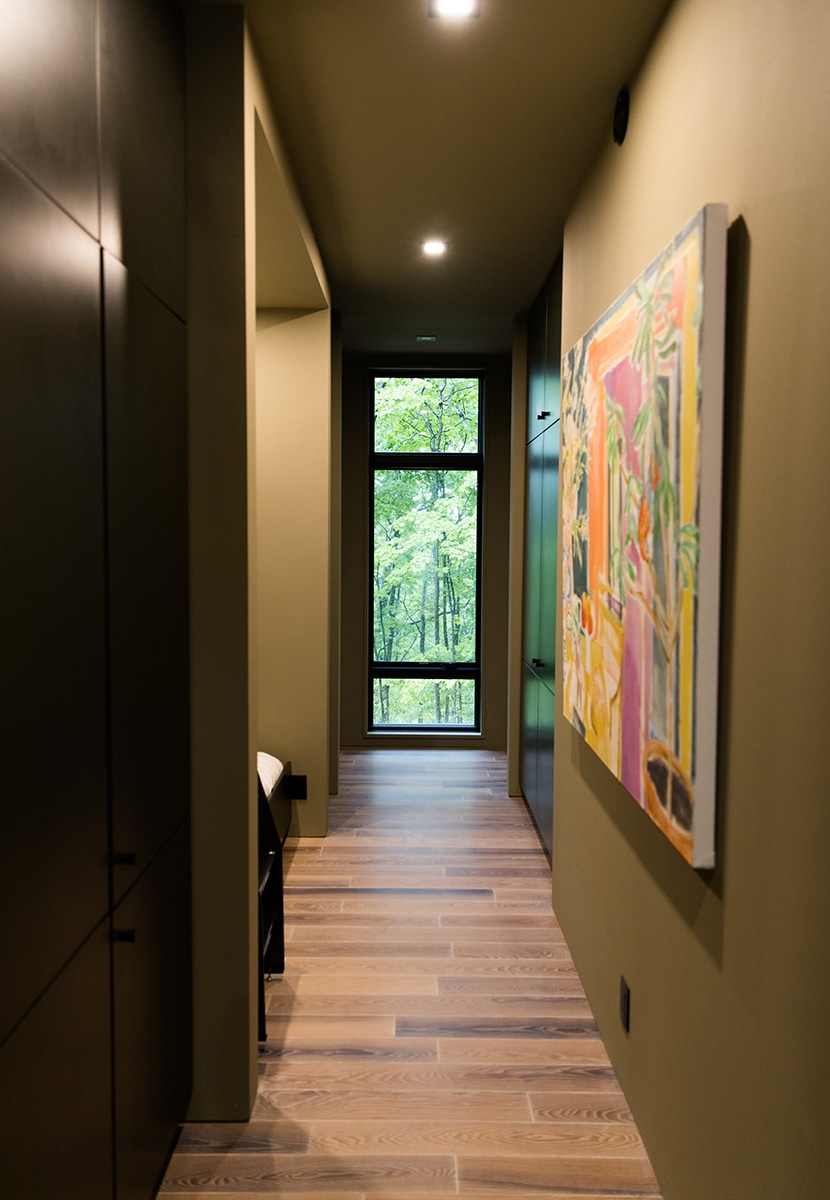 Though it was raining all day and at times near sideways it was the first Simple Evening where we have had rain covering while outdoors so it couldn't have worked out better. The newest Hygge Stay property called Birch Le after the road it is on is a modern dream. It was built by Sean and Christen off of his prefab design kits and this one just shows how gorgeous these kit homes are. The whole thing is smart, clean, and full of all the perfect details you want in a place to crash up north in any season. Yes, you can rent it for your stay! Or if you are looking for an option for building a home, you can check out Hygge Supply and build a similar home for yourself anywhere in the country. They had a great article in Dwell about it.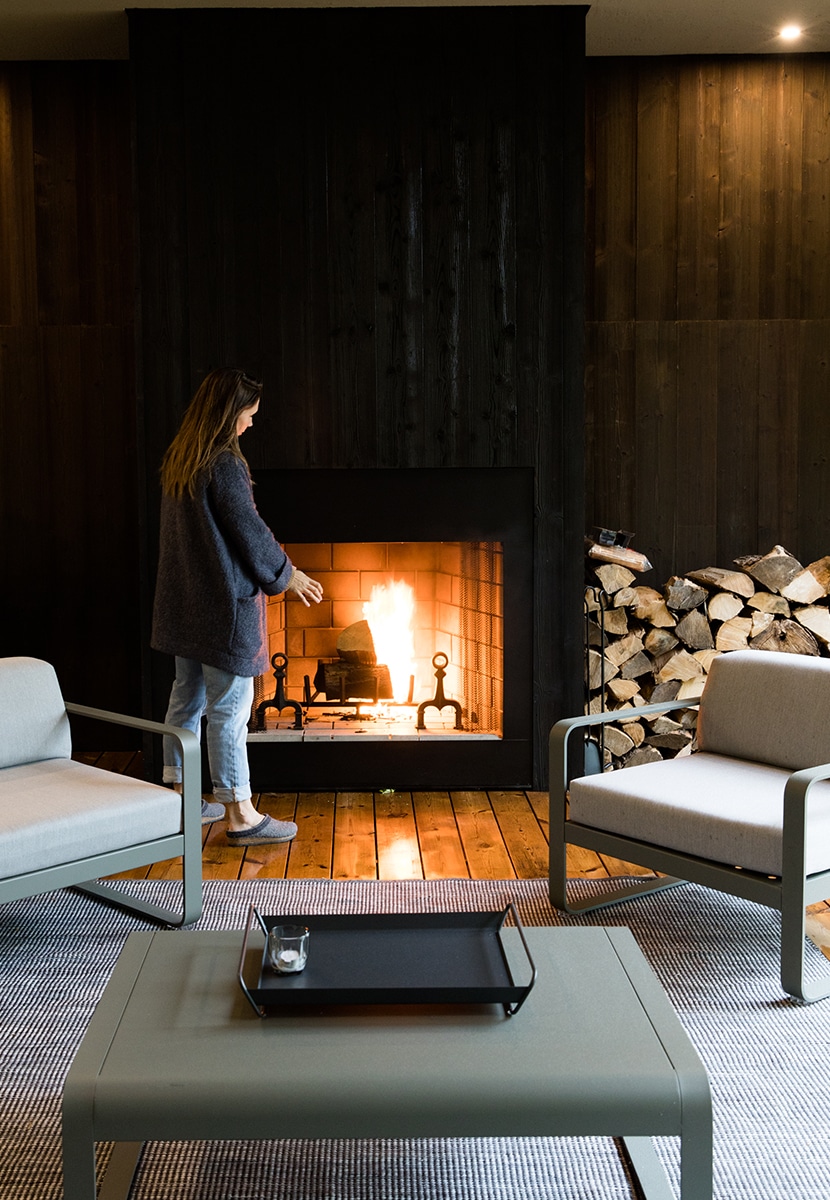 When we got there, we got the fires stoked while Paul and Eric from The Tribune and Union got cooking away in the kitchen. As the rain came down we stayed cozy on the deck and inside as we prepped for guests.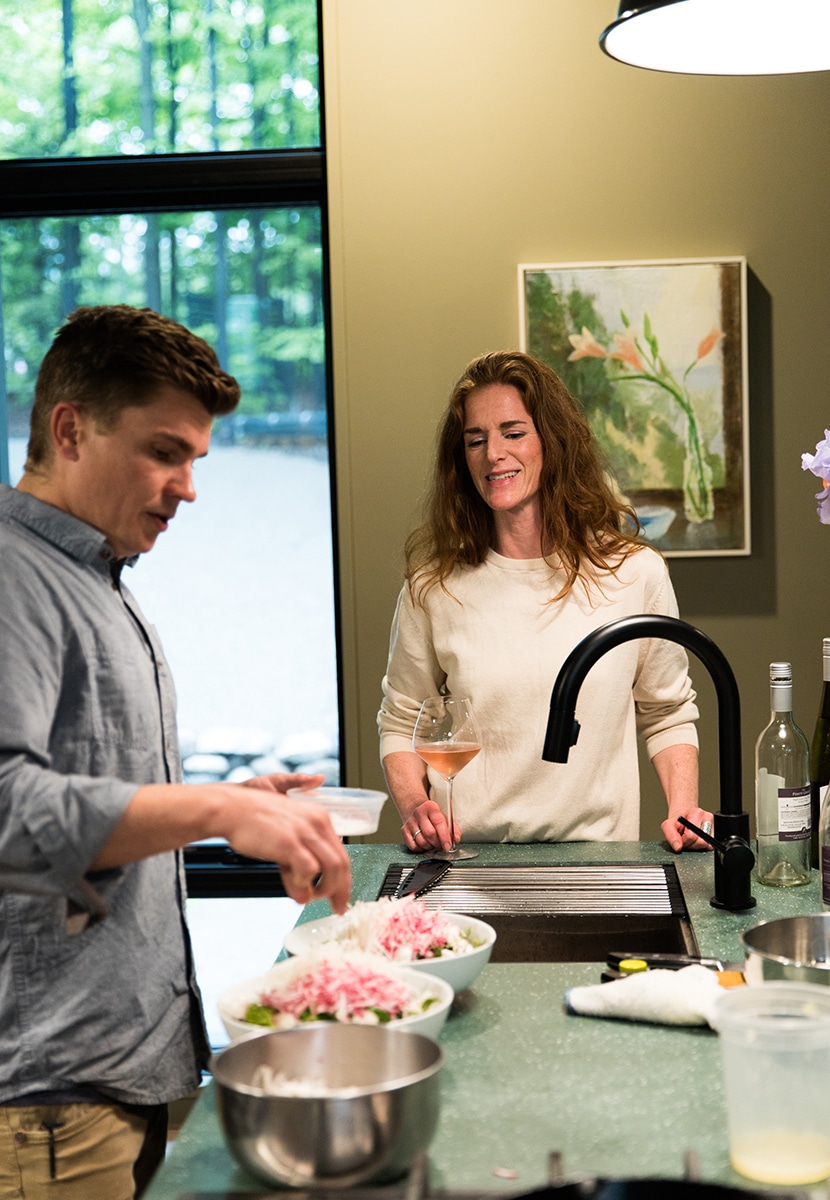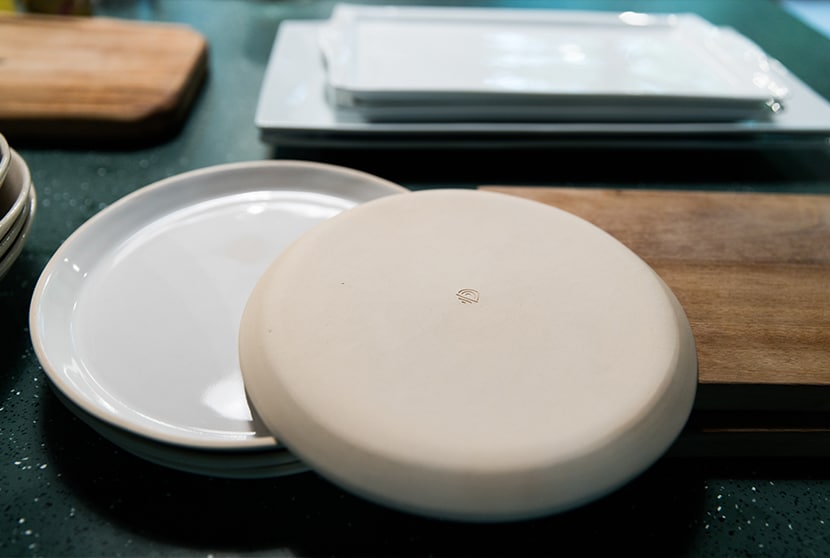 For dinner, I wanted to use our first collection of plates. We brought our bowls which we have had for a while and they were our first-course setting. Find them here, but these new plates were ones we couldn't wait to put on a table! They had been designed and we wanted to test them out in a larger setting then just at home in daily use. I have always felt that if an item will hold up in a commercial or large dinner setting the day-to-day is nothing for them. Sure enough, they did! These plates will be available the last week of July and if you want in on the first set, you can sign up for the newsletter here to be the first to know.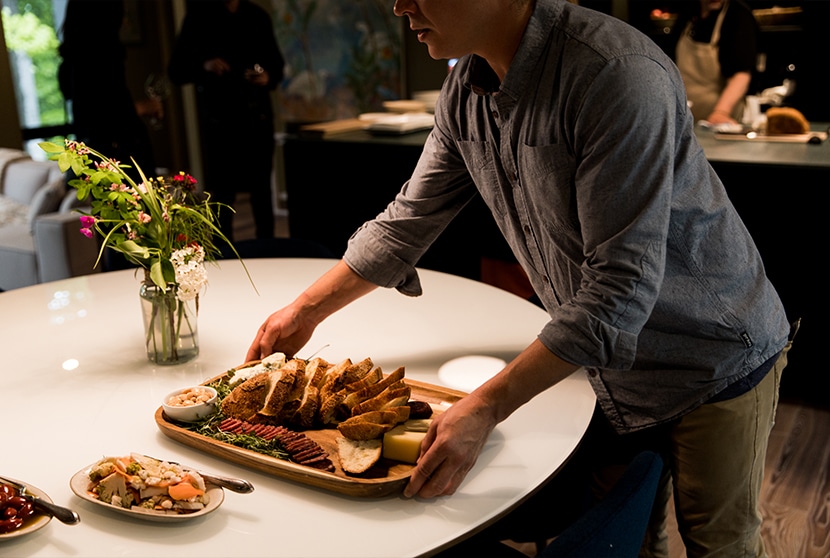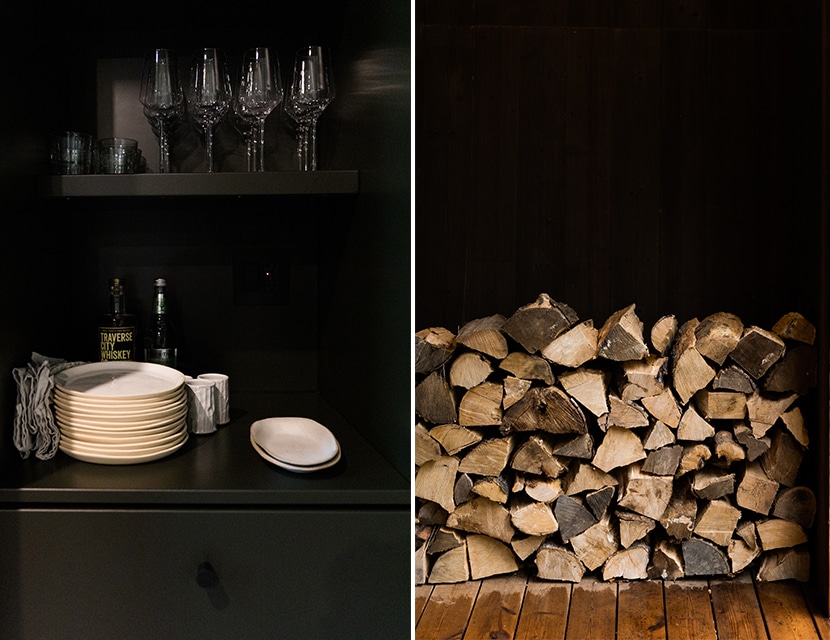 Nearly the whole dinner was locally focused. From the food to the table settings. My goal with our dinners as to bring in as much locally produced products. Our community here in Leelanau and Traverse City is extremely talented and Michigan is the 2nd highest producer of food in the country and we truly can be self-sufficient if need be in our state, so we are of no shortage of great food options. So I loved that this dinner would be the first one we could see this come to be!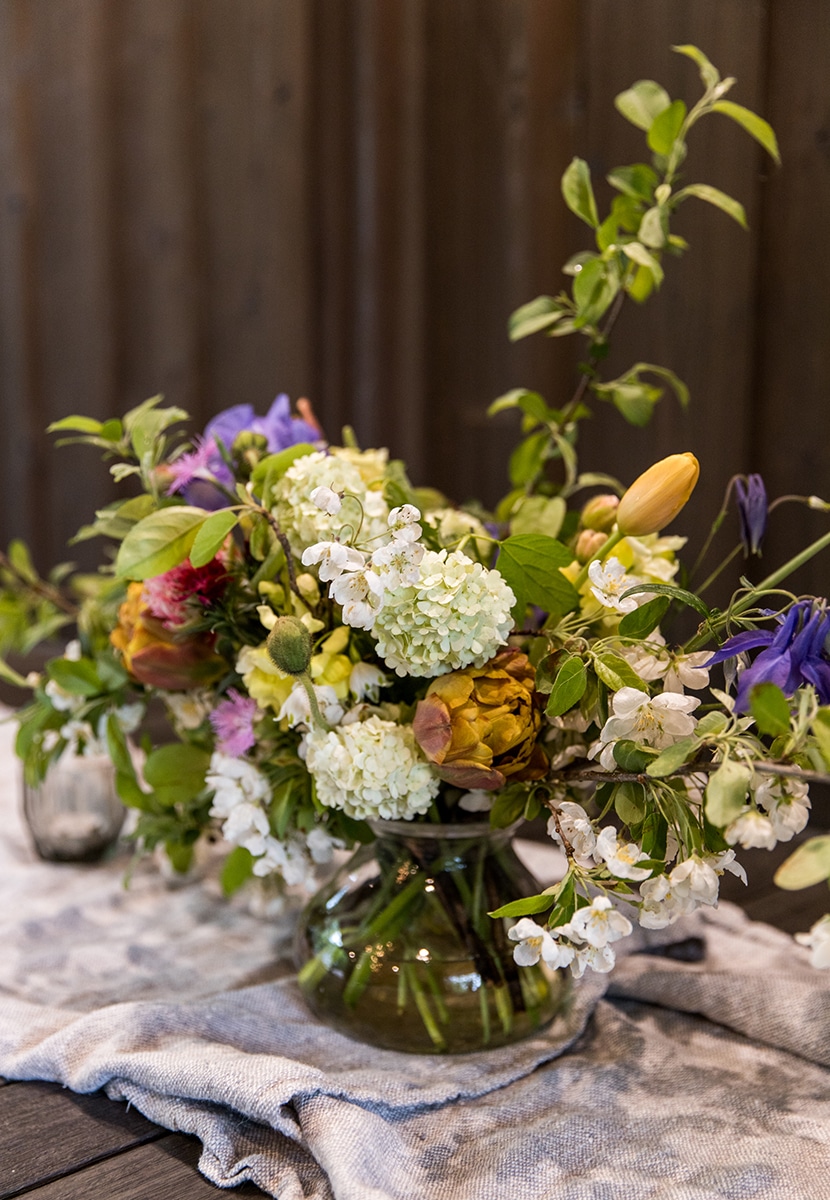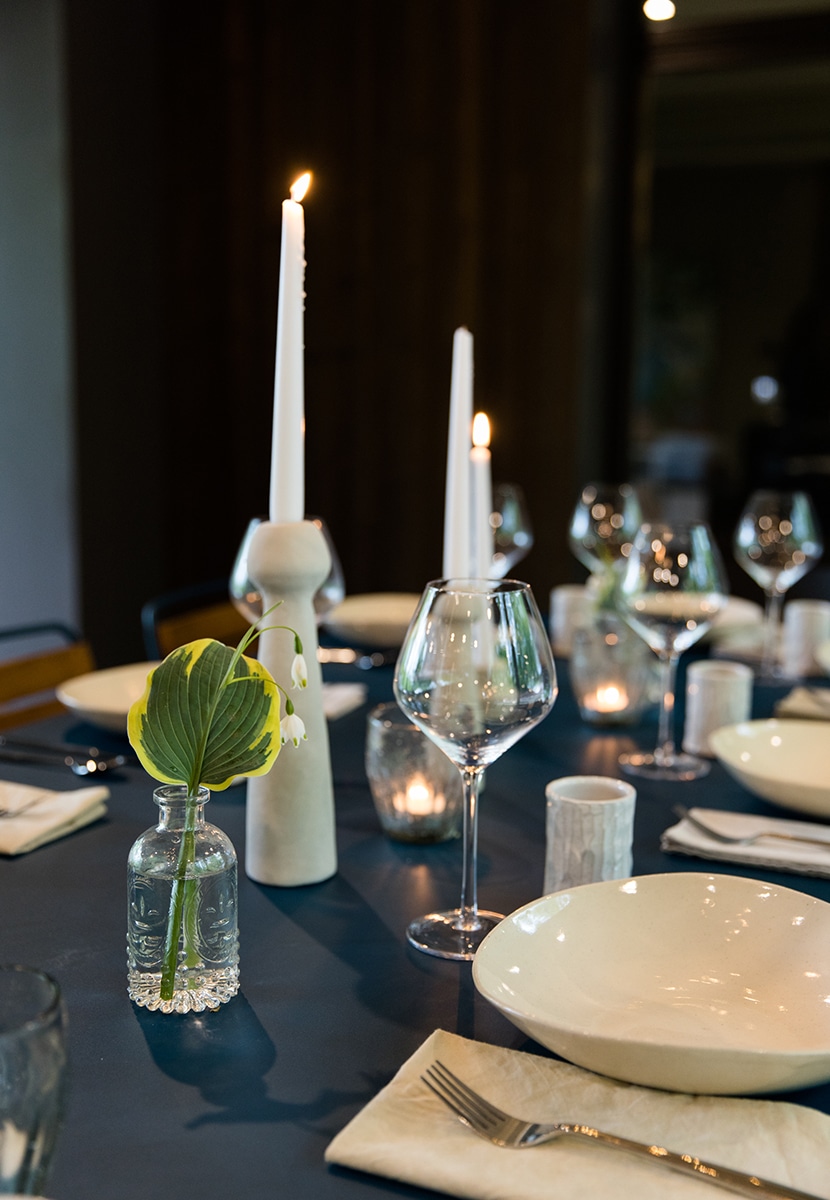 We had the honor of having Indie Grow Flowers supply the floral for the evening for us. Simple centerpieces that captured the rustic and modern vibe of the evening. She is extremely talented and we felt lucky to have her work brightening a dreary rainy evening at the house.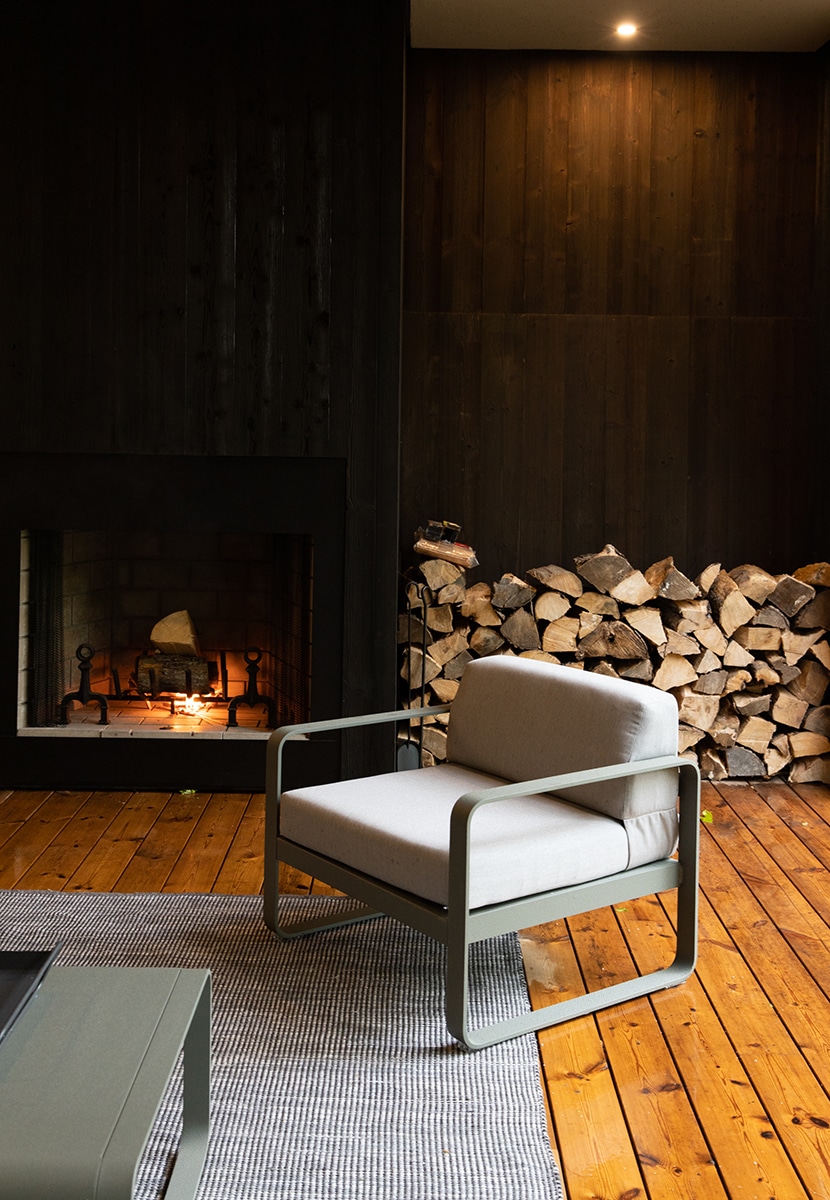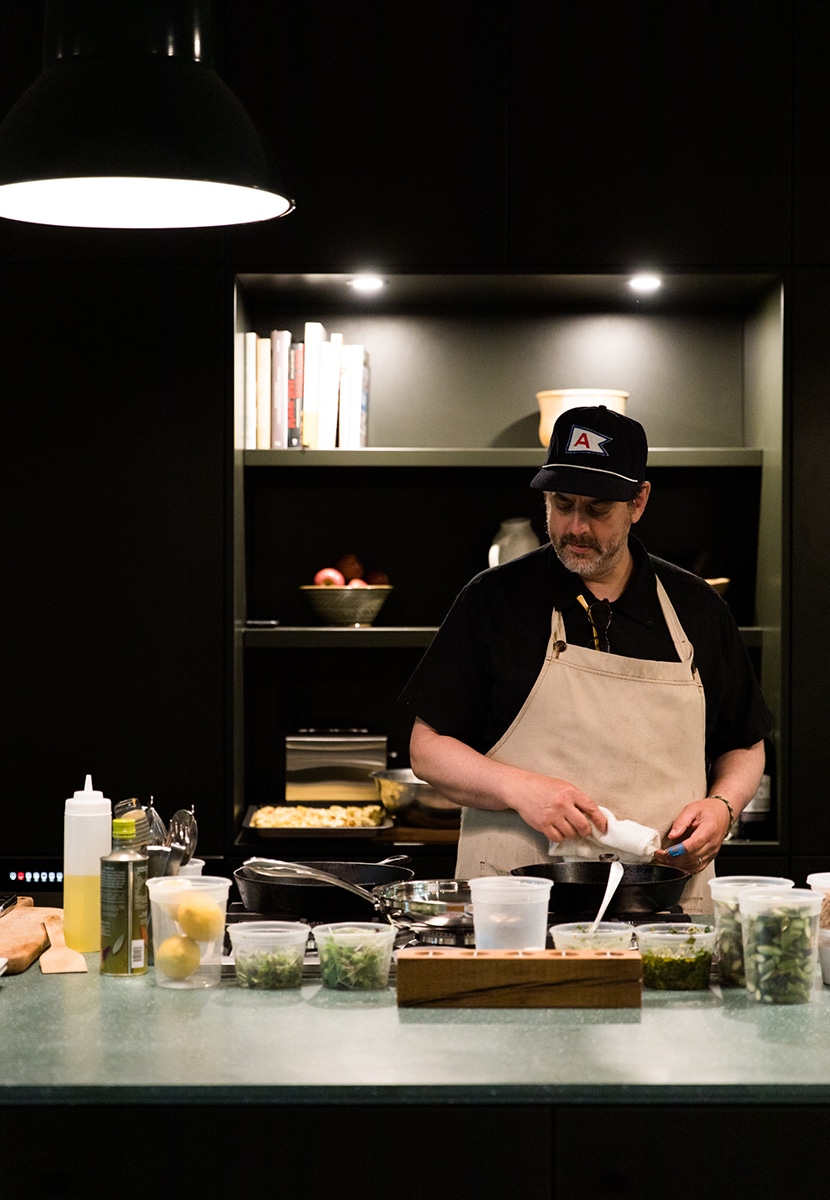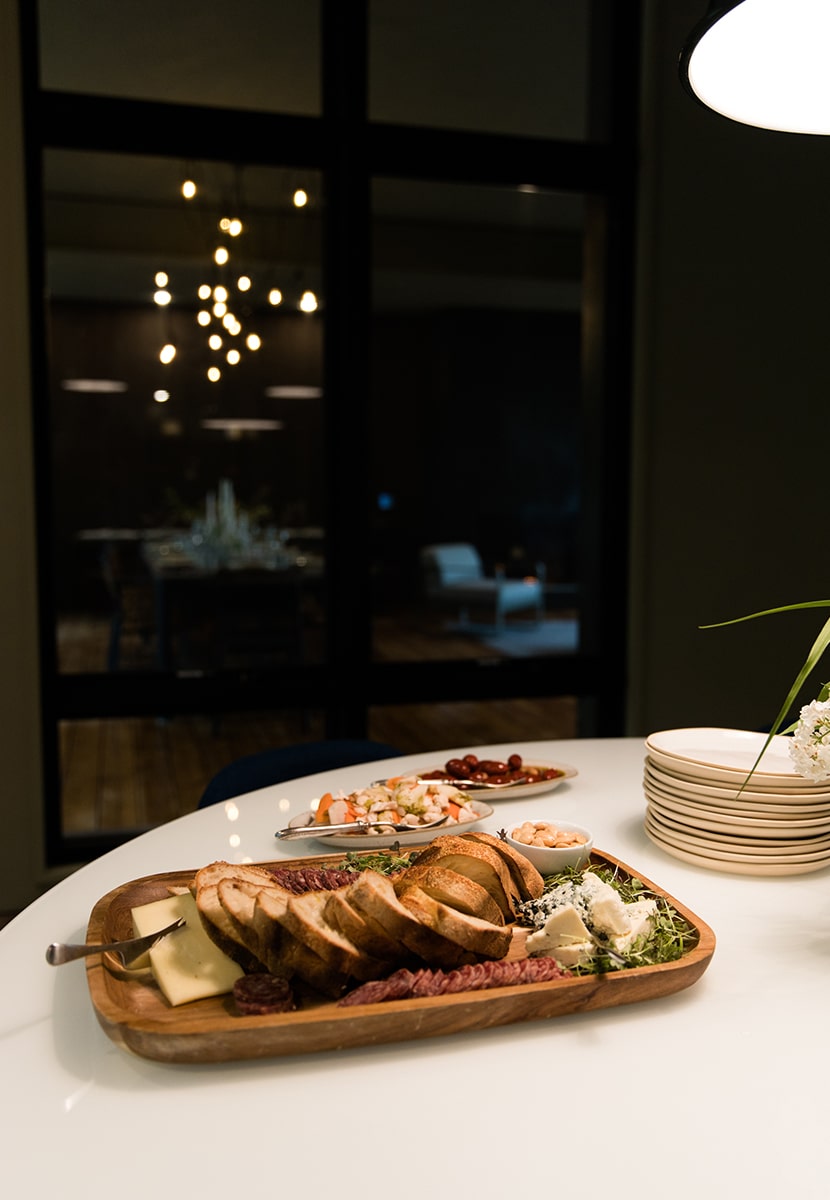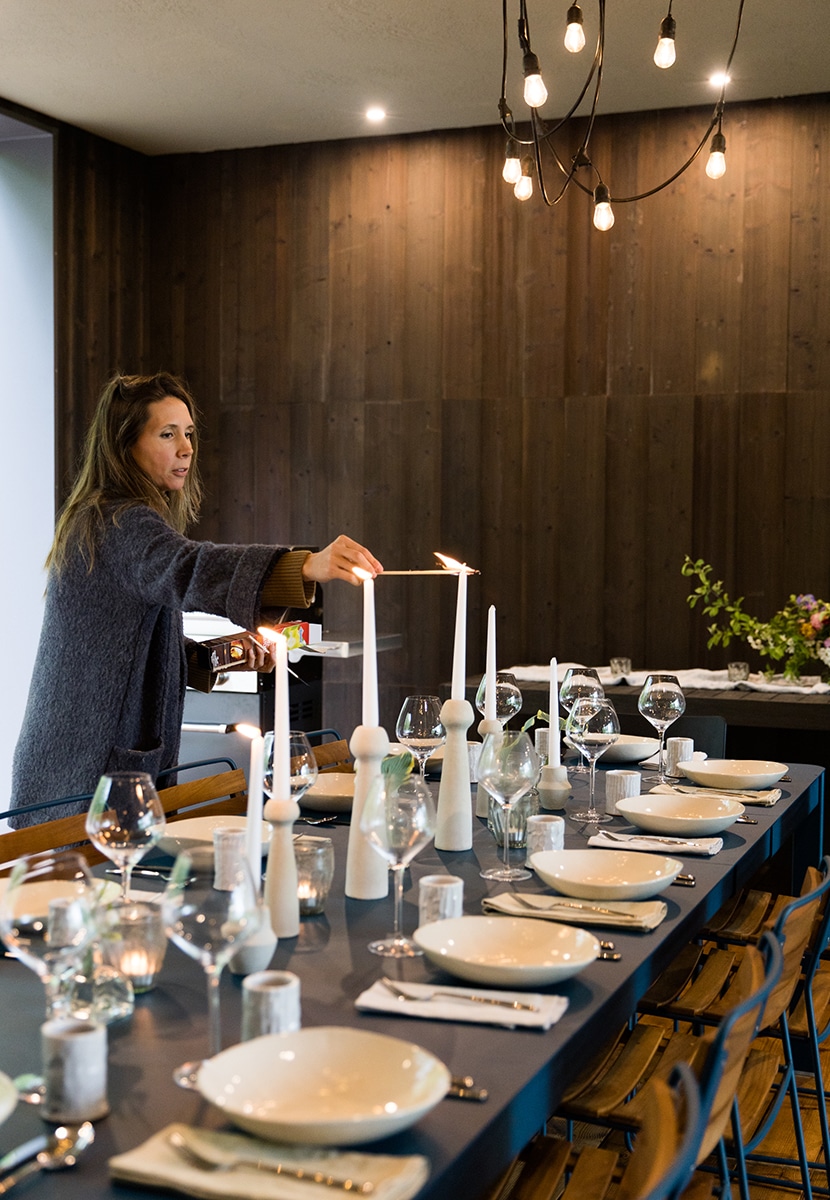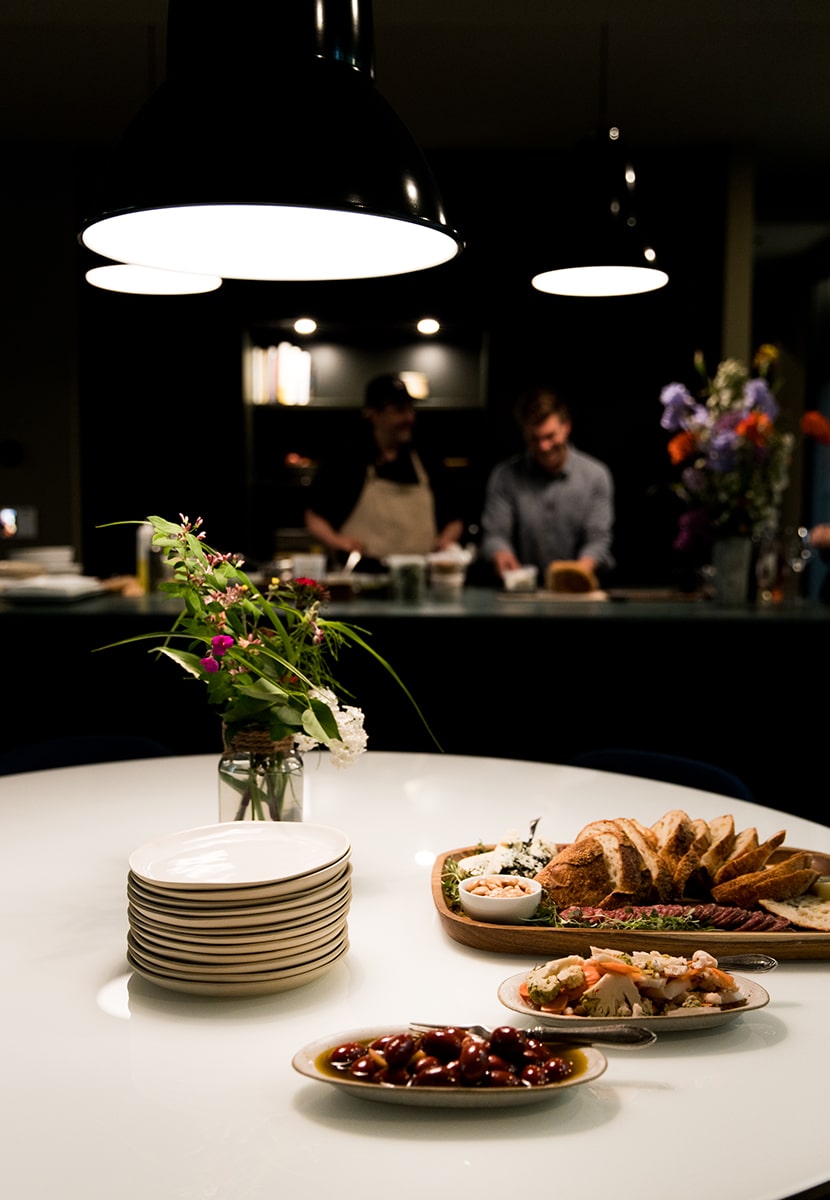 The whole evening guests got to enjoy wine from Aurora Cellars. Since this was the first event held at the Birch Le property we felt it was very much a celebration for Sean and Christen as the property was having its very first guests that evening (our giveaway winners) and Sean and Christen had been working non stop to create this exceptional new property for times just like this.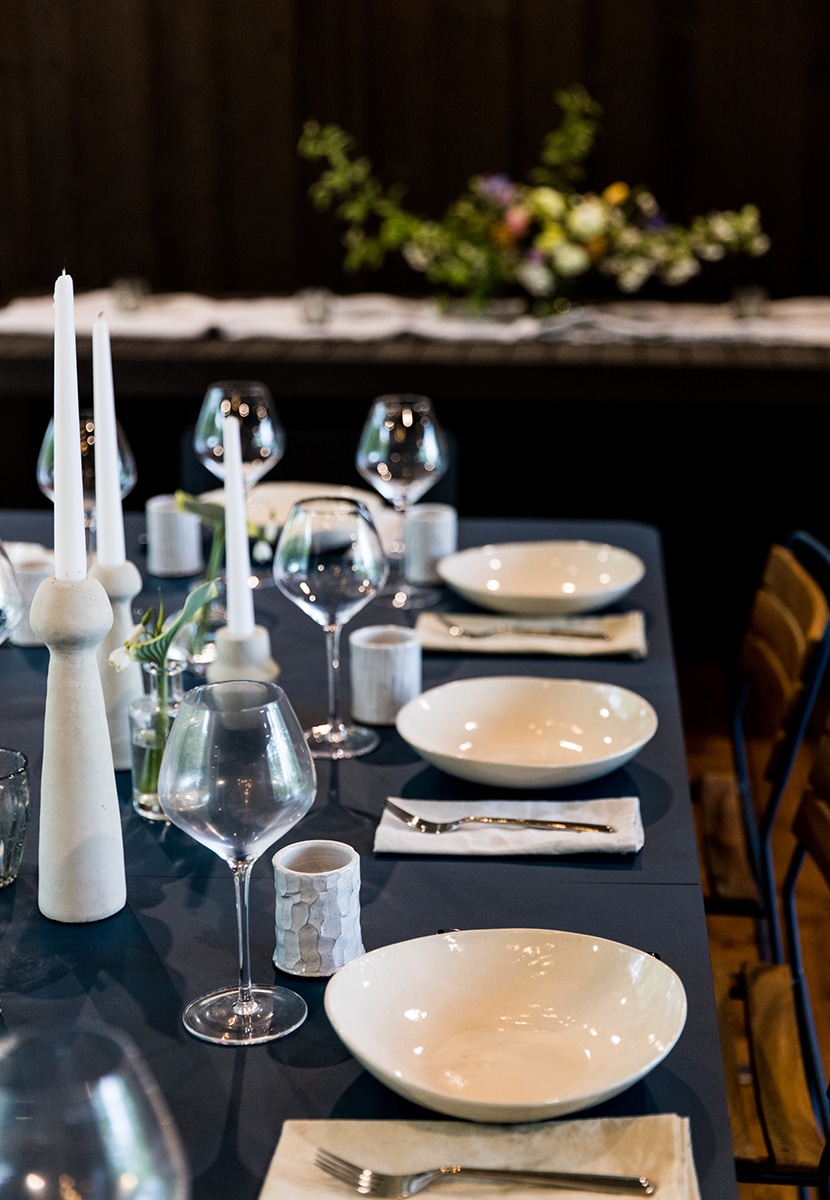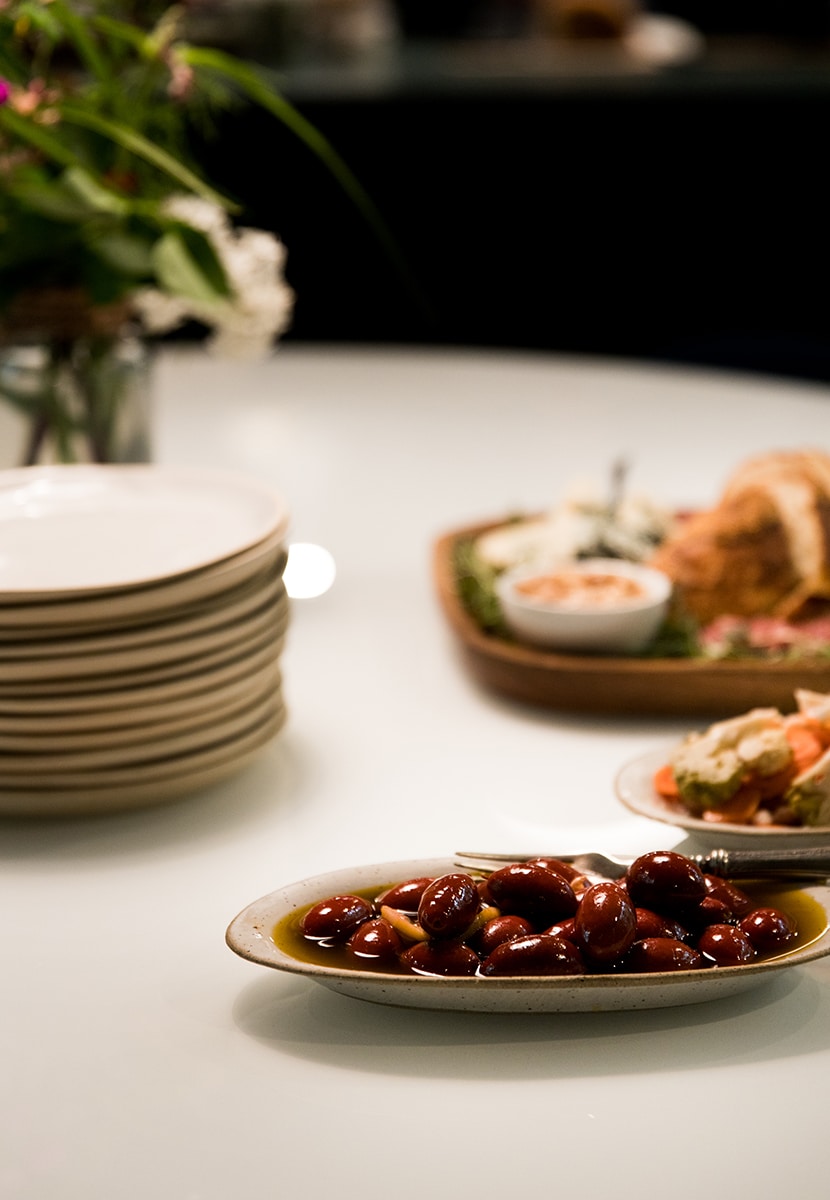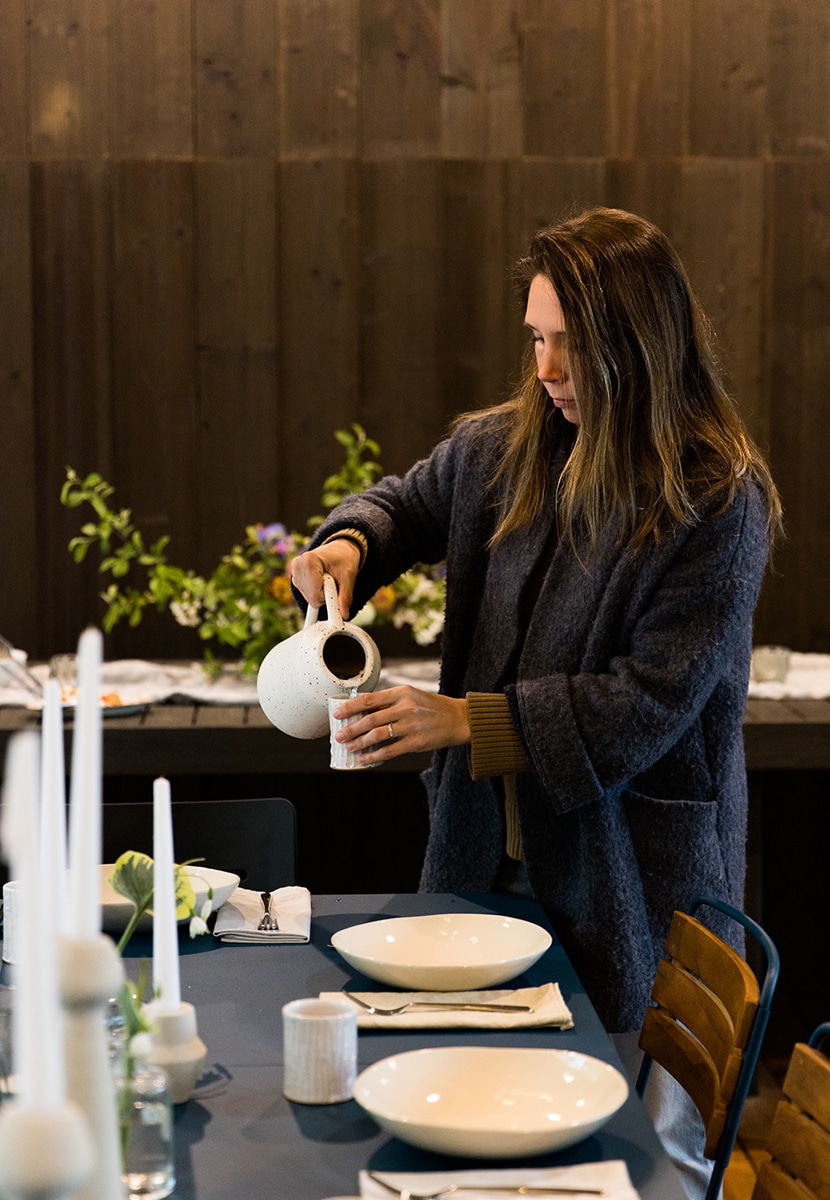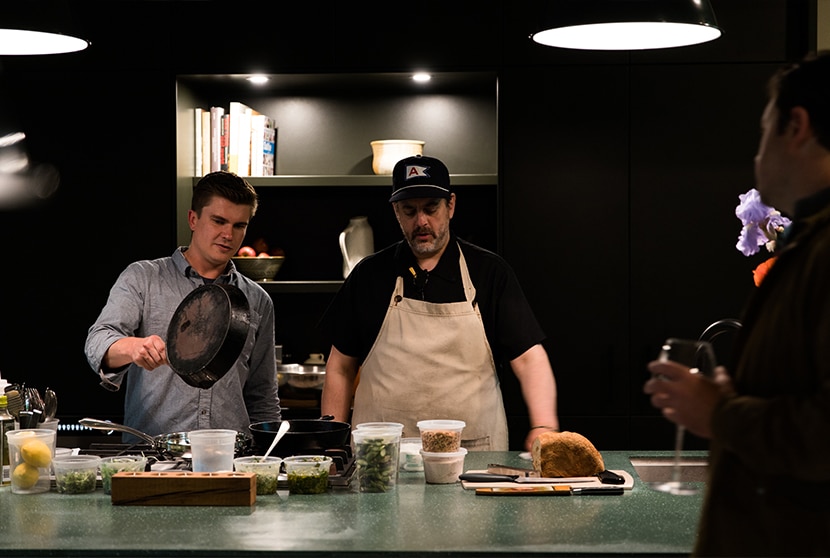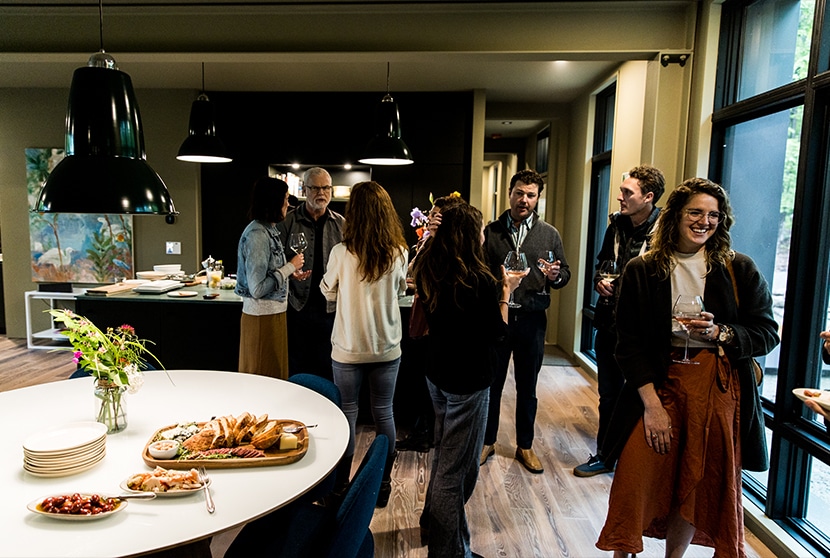 Once everyone had arrived, apps had been enjoyed, everyone had a glass of wine we headed outside to enjoy the fire while the last bit of dinner was finished by Eric and Paul.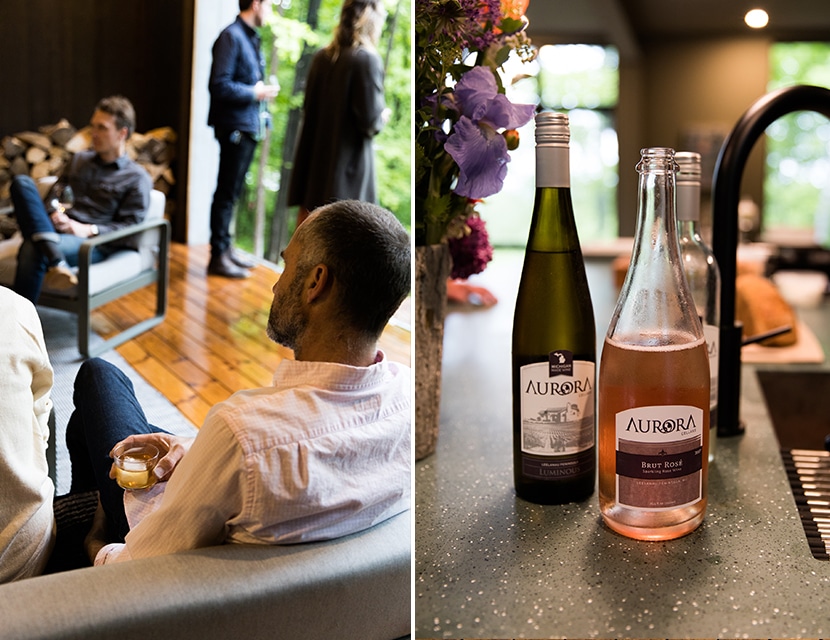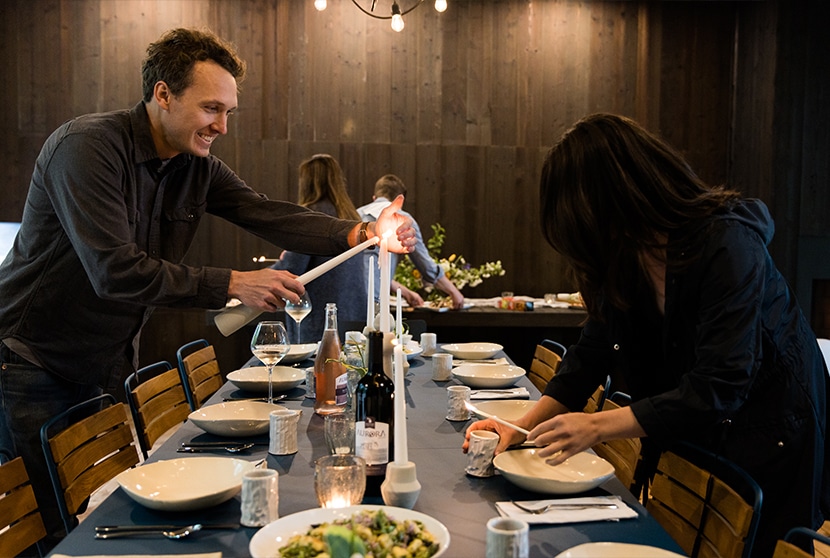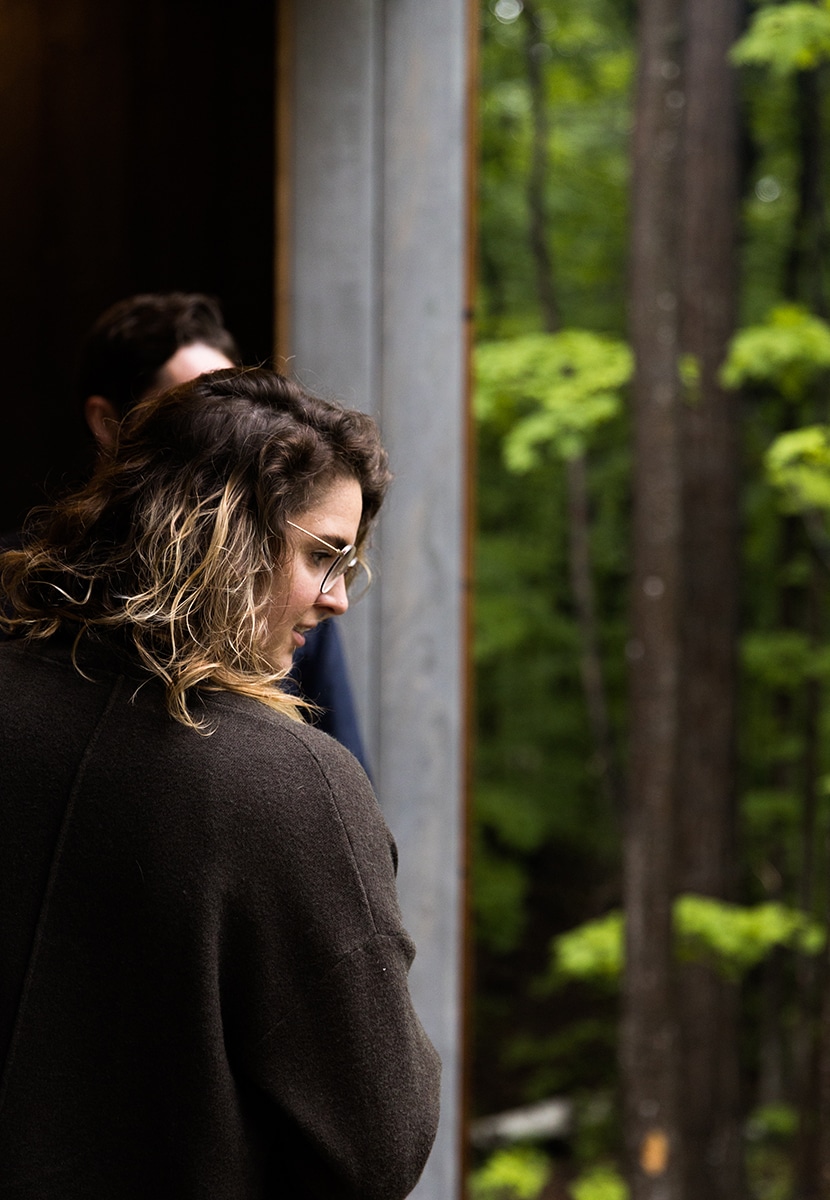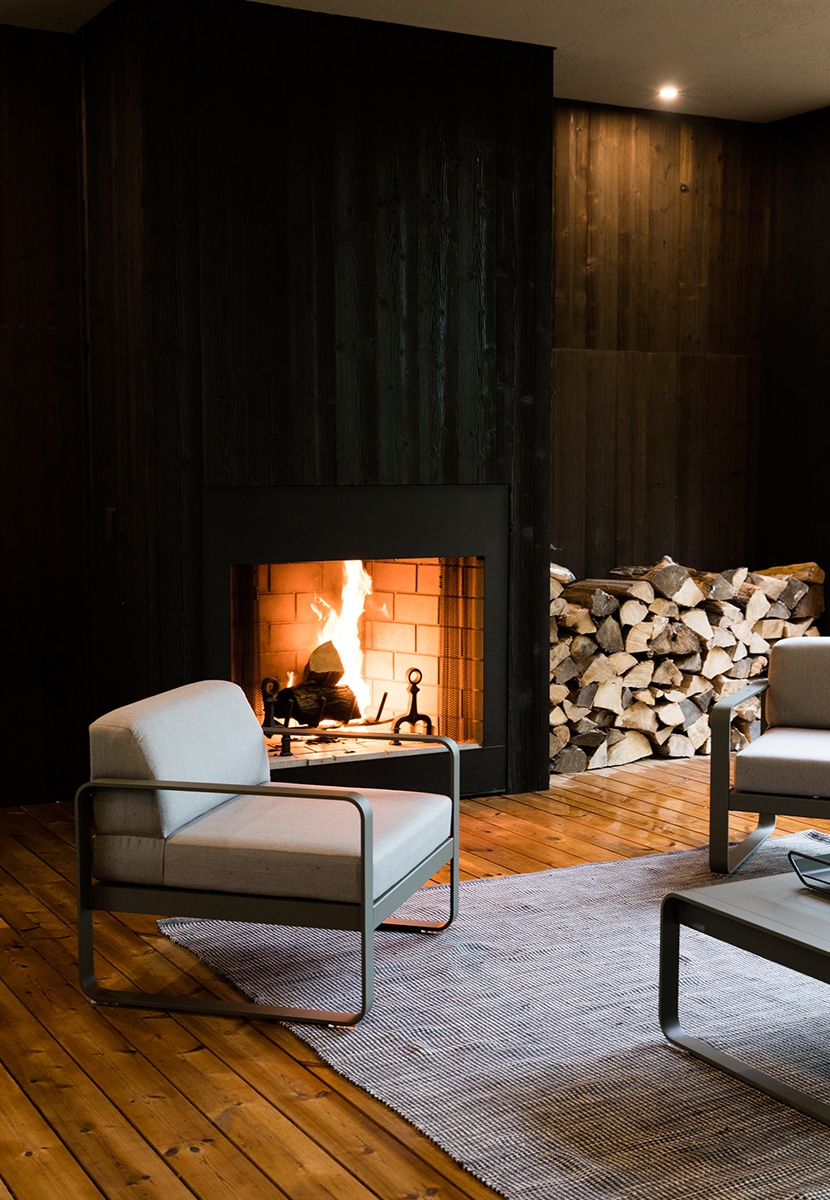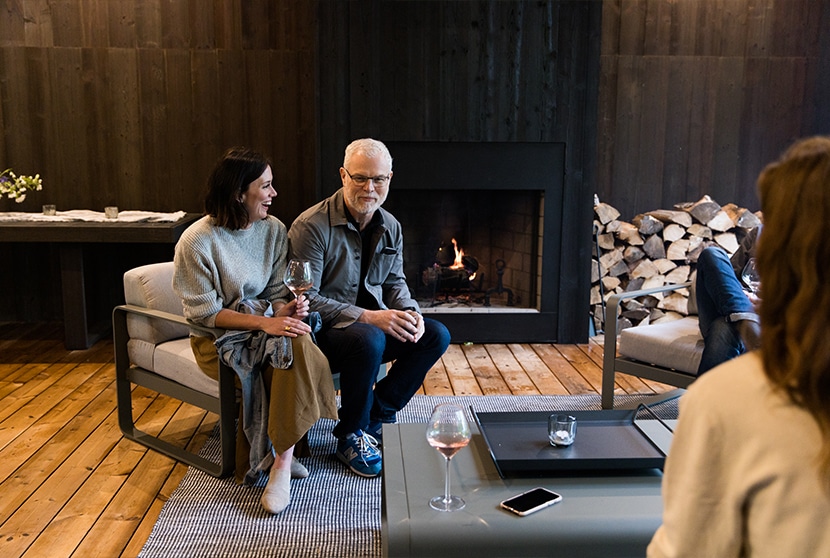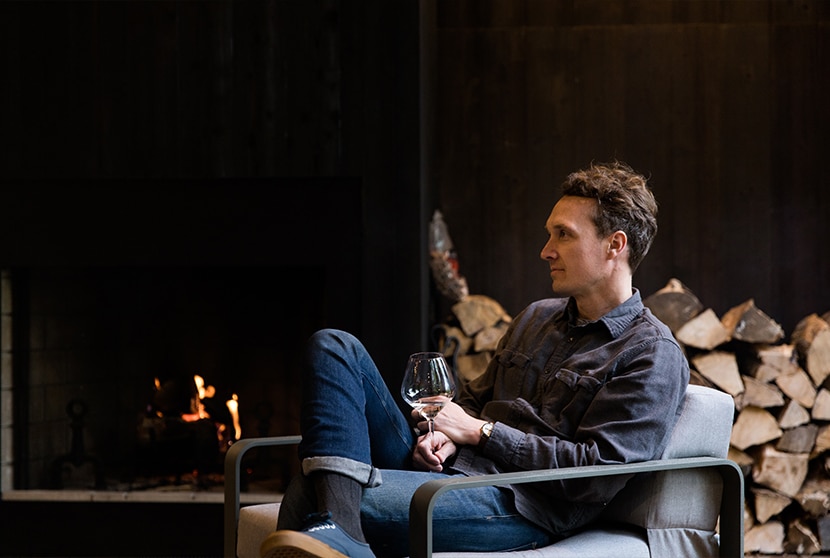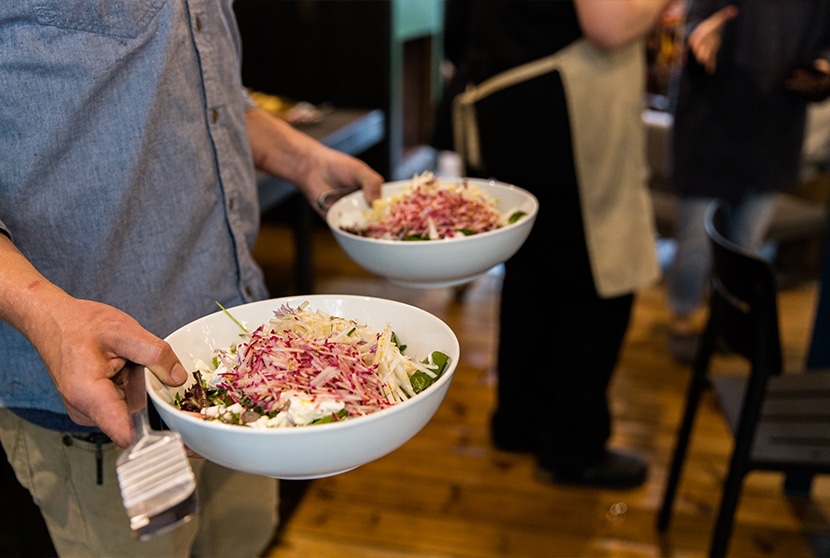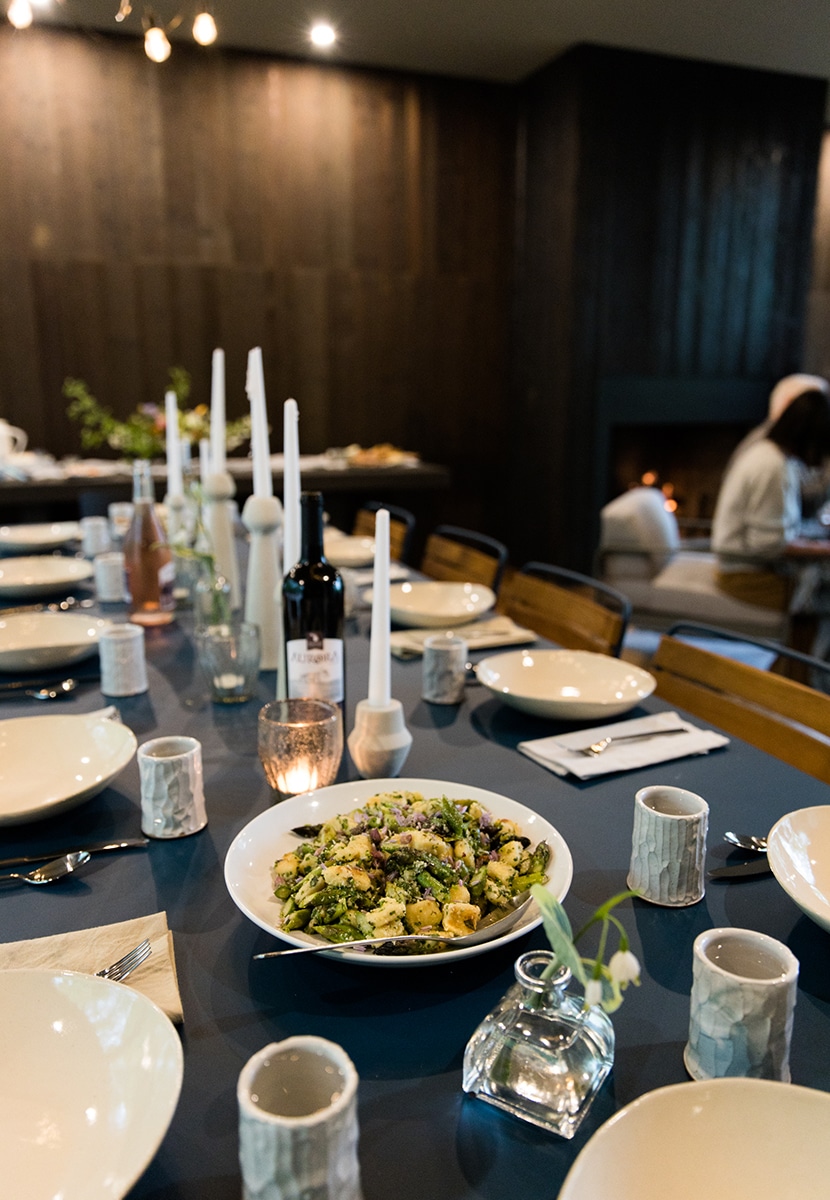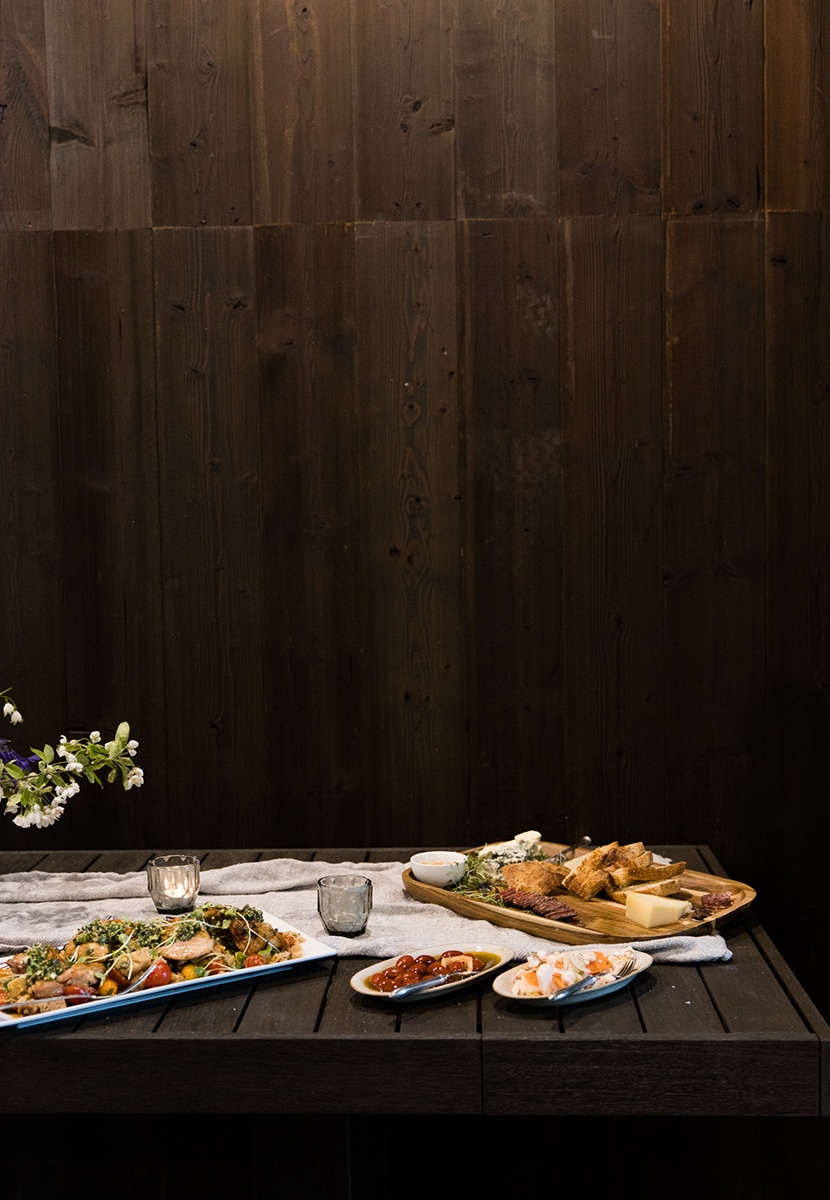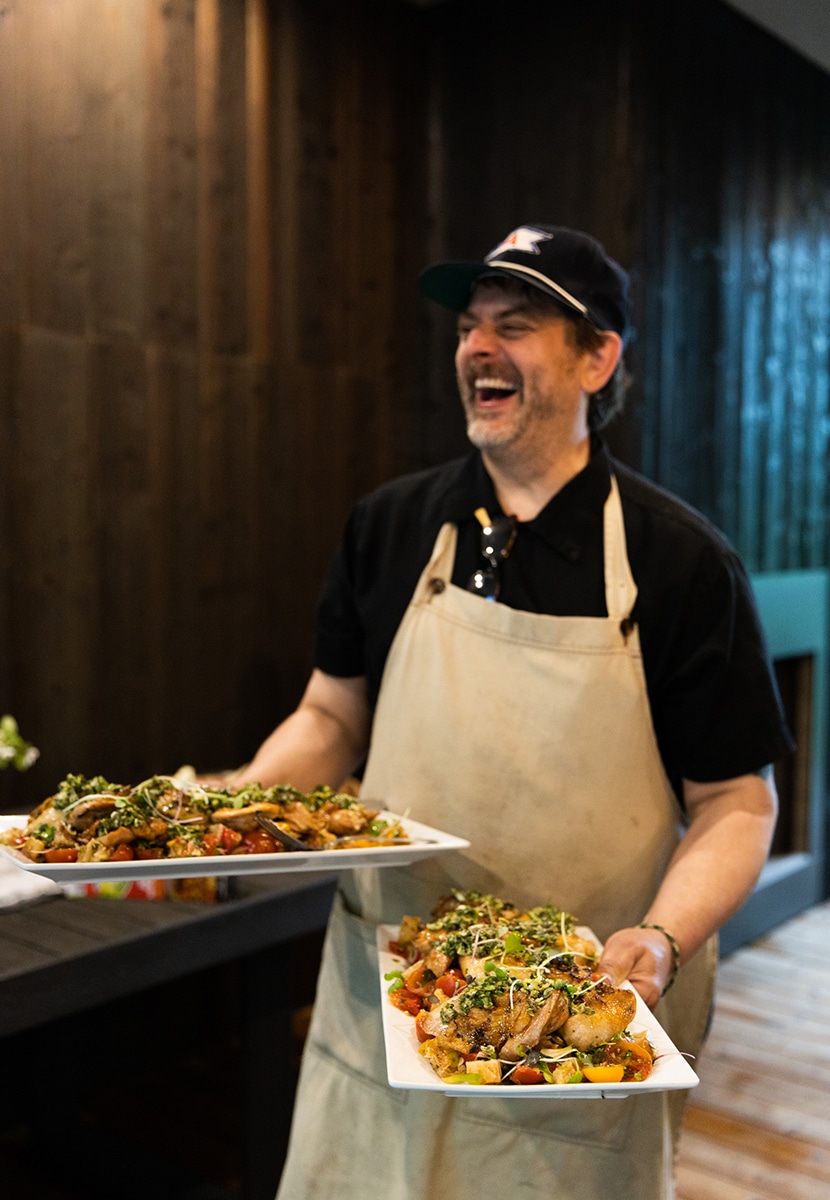 As Eric and Paul brought out their incredible food (serious these guys are unbelievable) everyone lit candles and we got ready to sit down for one amazing meal.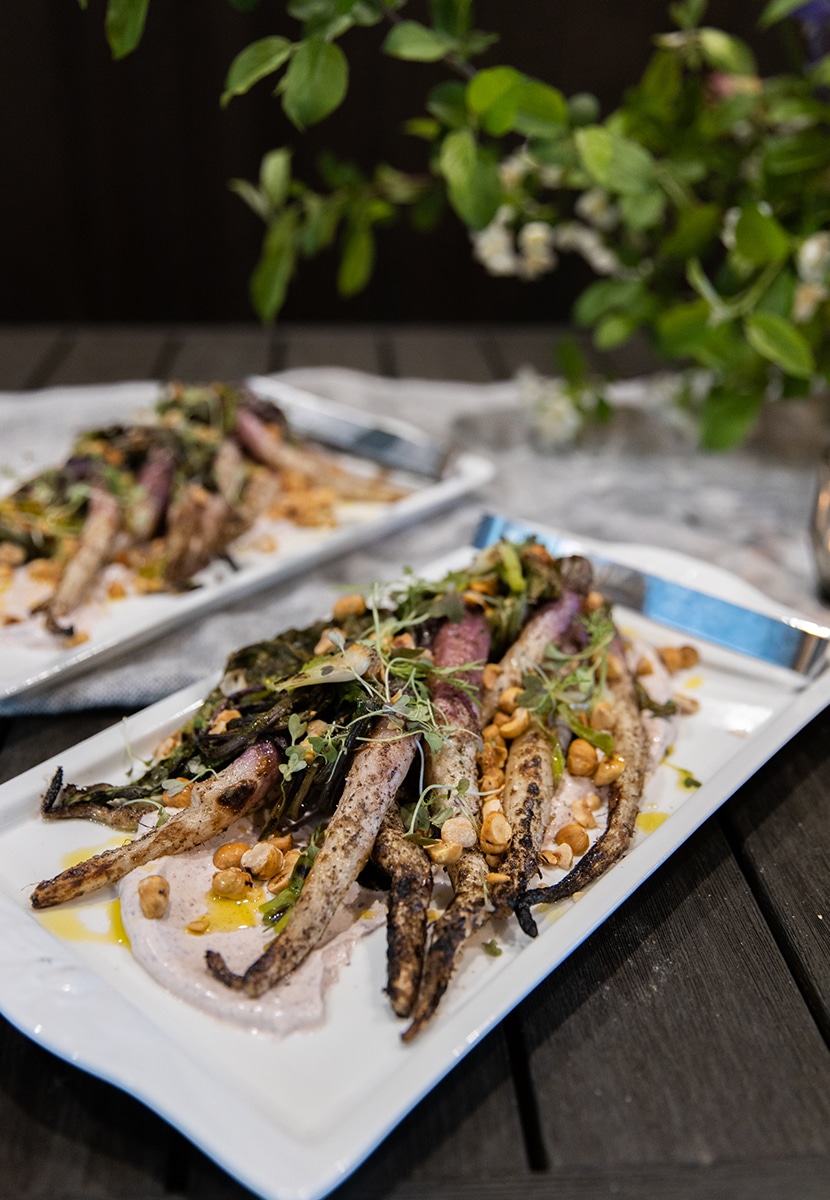 From grilled turnips to to chicken with a panzenella style pairing to an a salad full of handmade cheeses. Oh, and the handmade Gnochi with aparagus…was something I couldn't get enough of! It was an unreal meal. And yes you can hire these guys to come and do dinner for you when you are up north! Don't worry.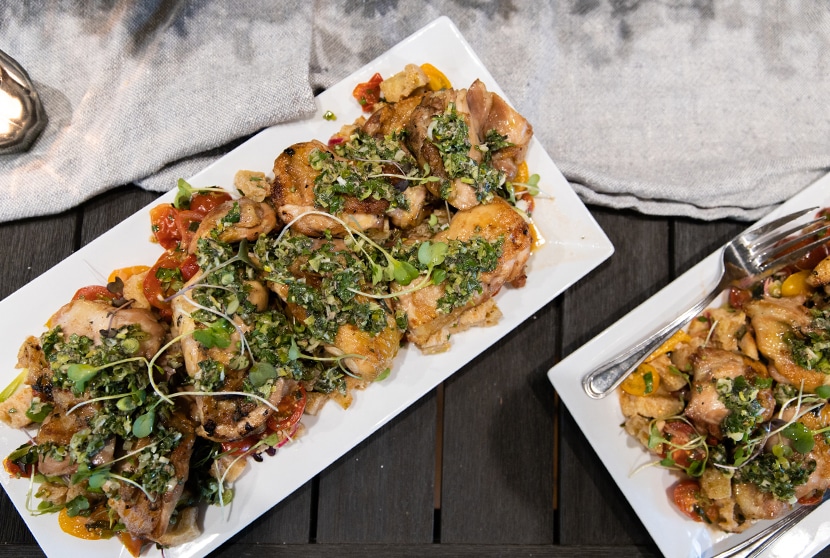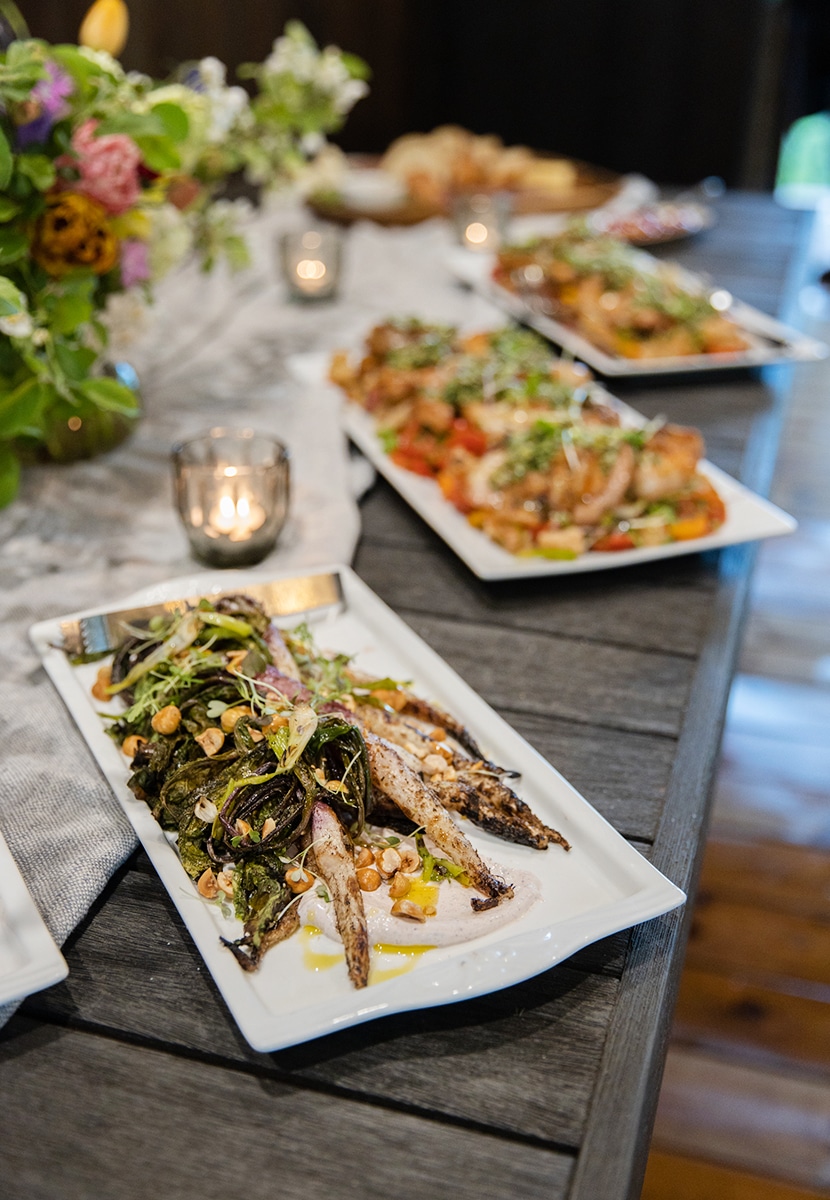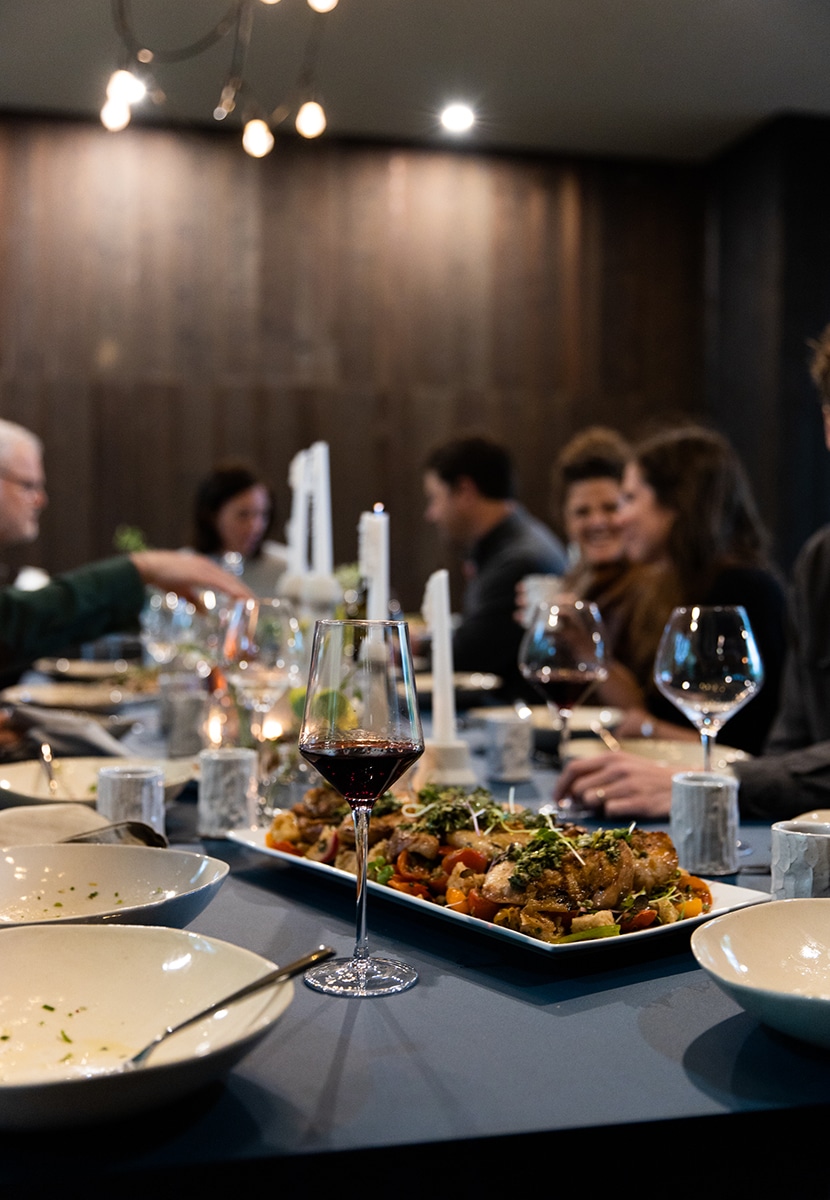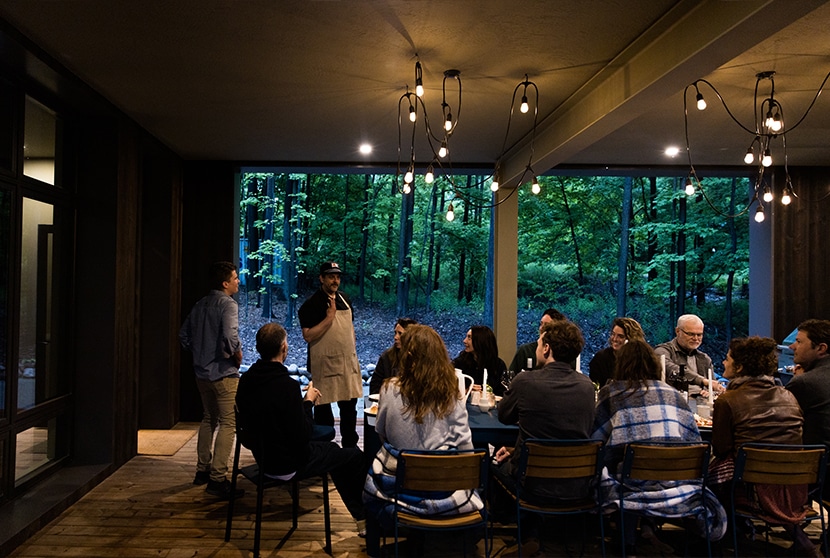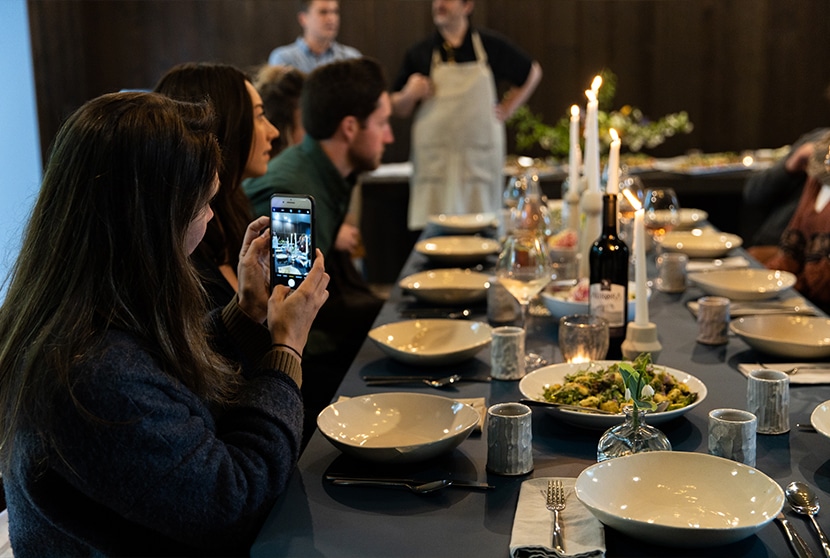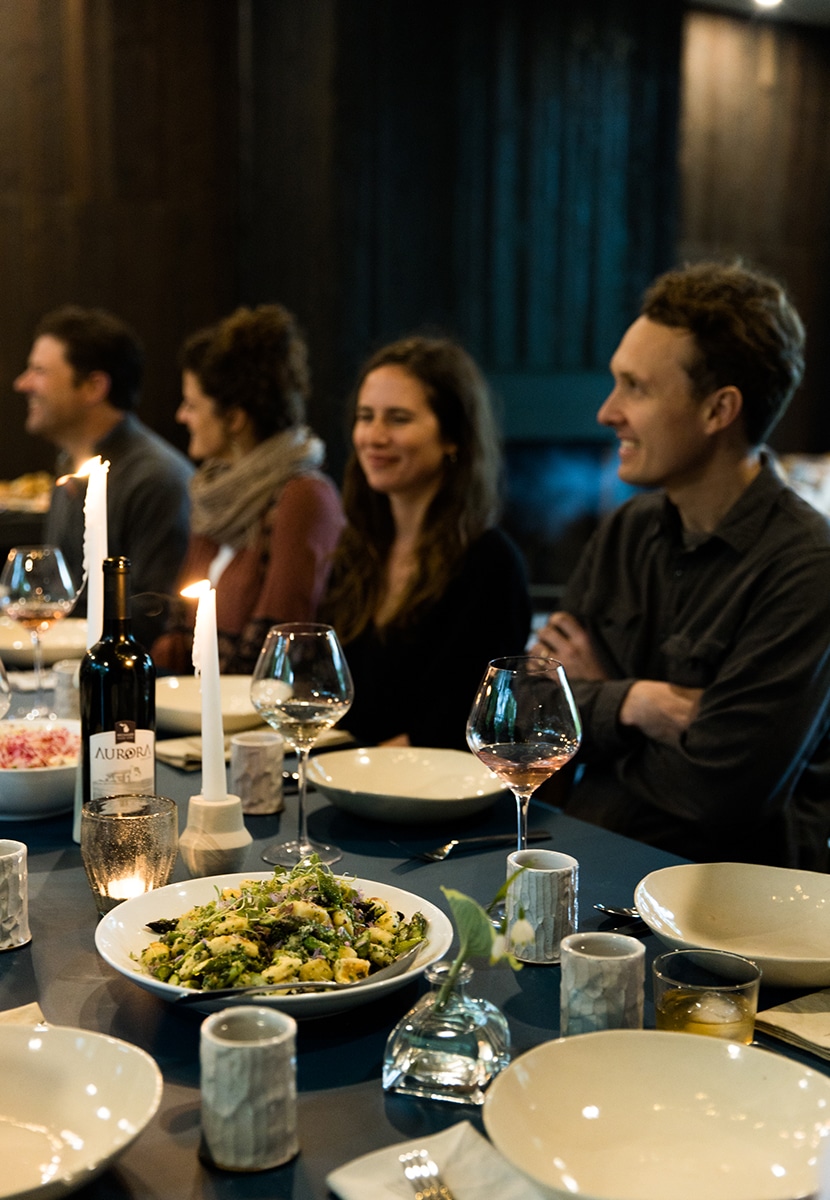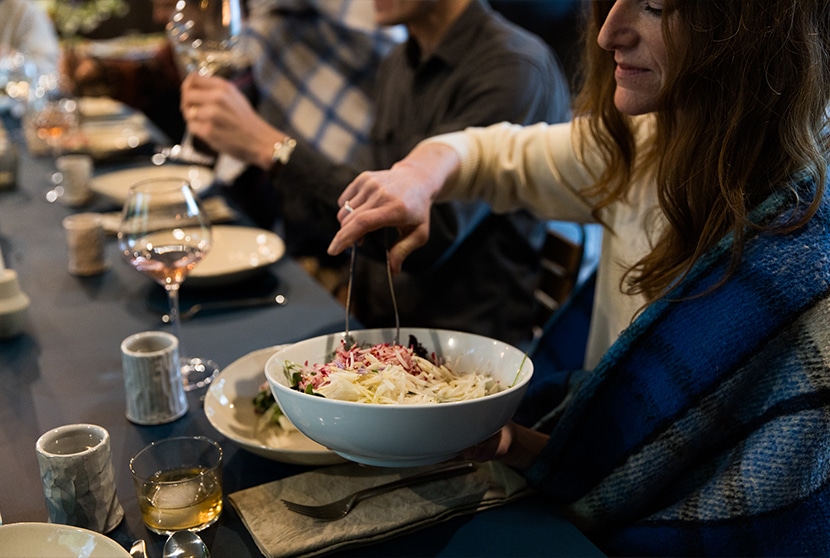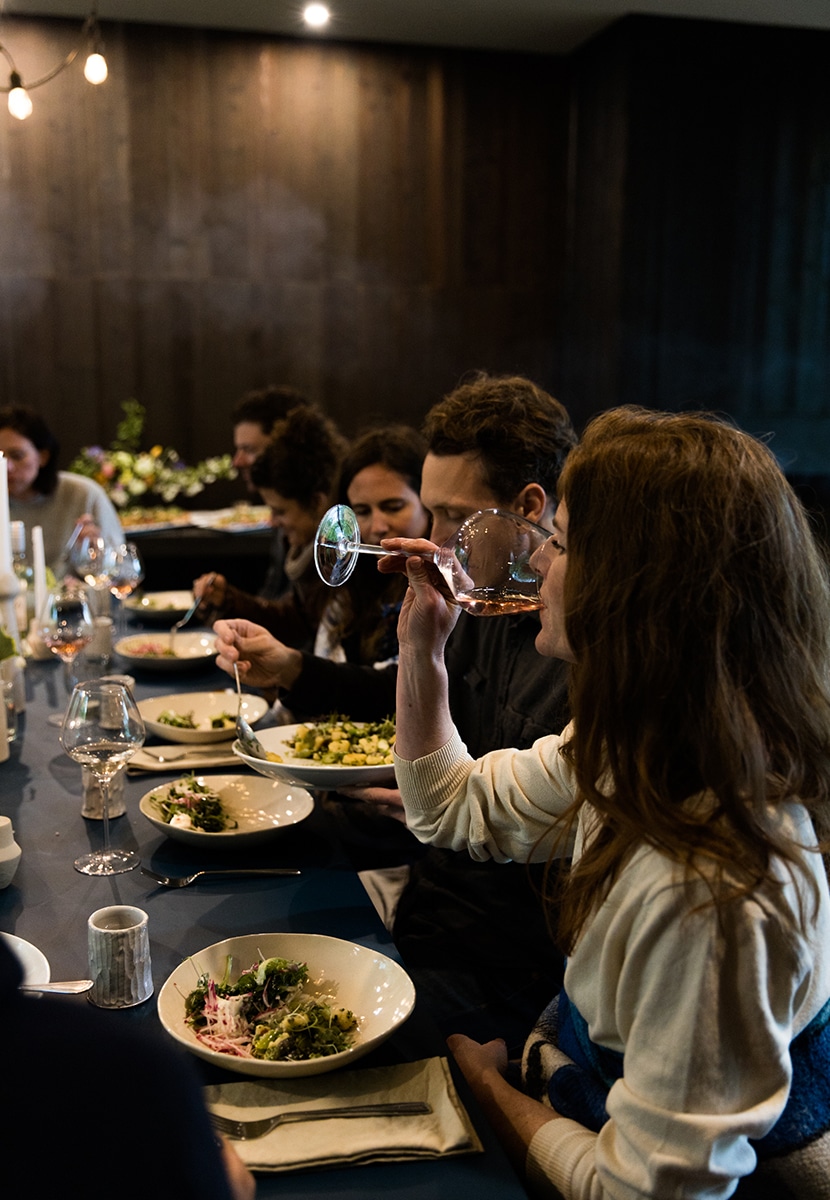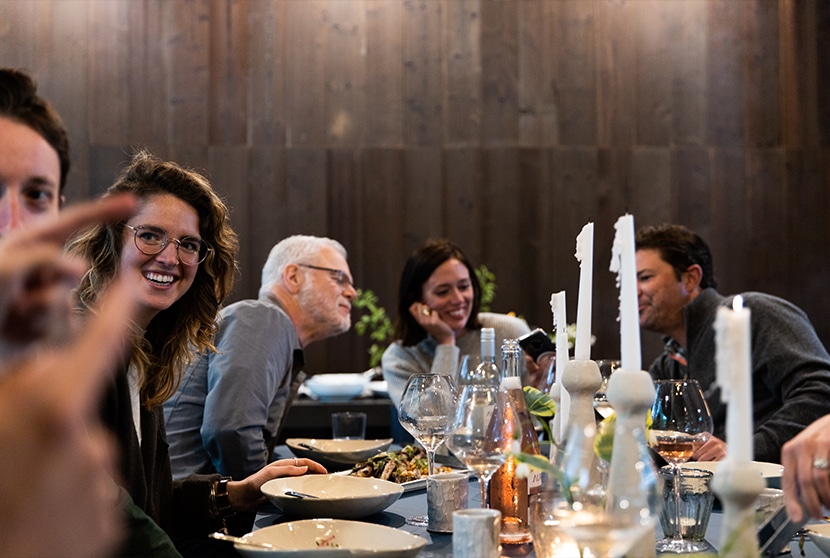 The meal was exceptional and we were all so full, but Eric and Paul brought out a summer favorite for all of us to enjoy for dessert after a little time sitting and enjoying a few glasses of wine after our meal. The classic strawberry shortcake combo done their way. It was simply the icing on the cake for the evening.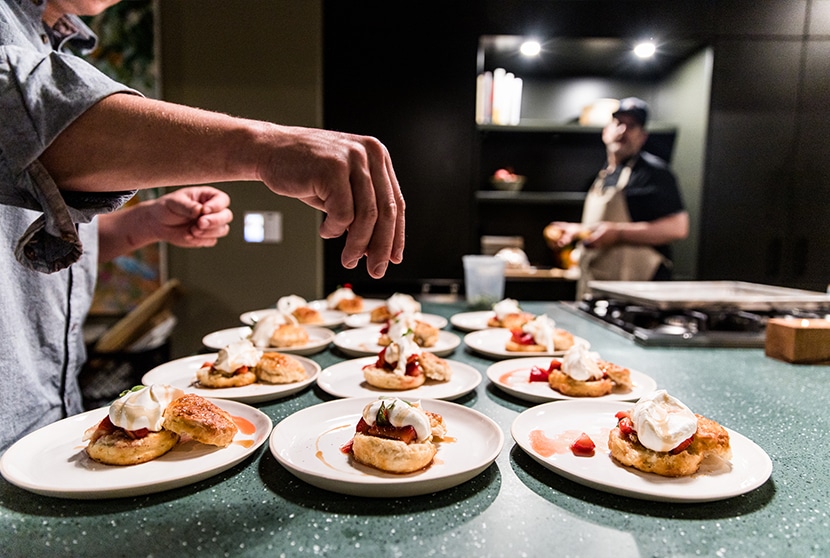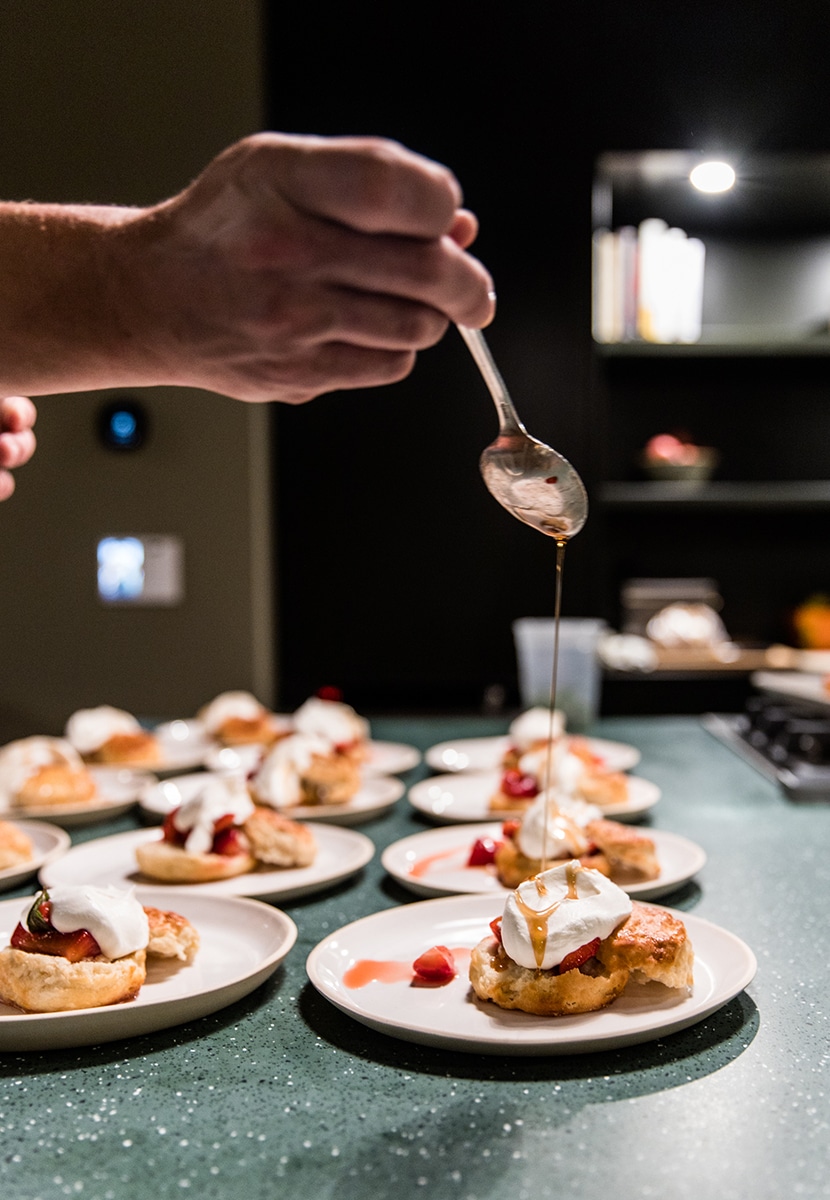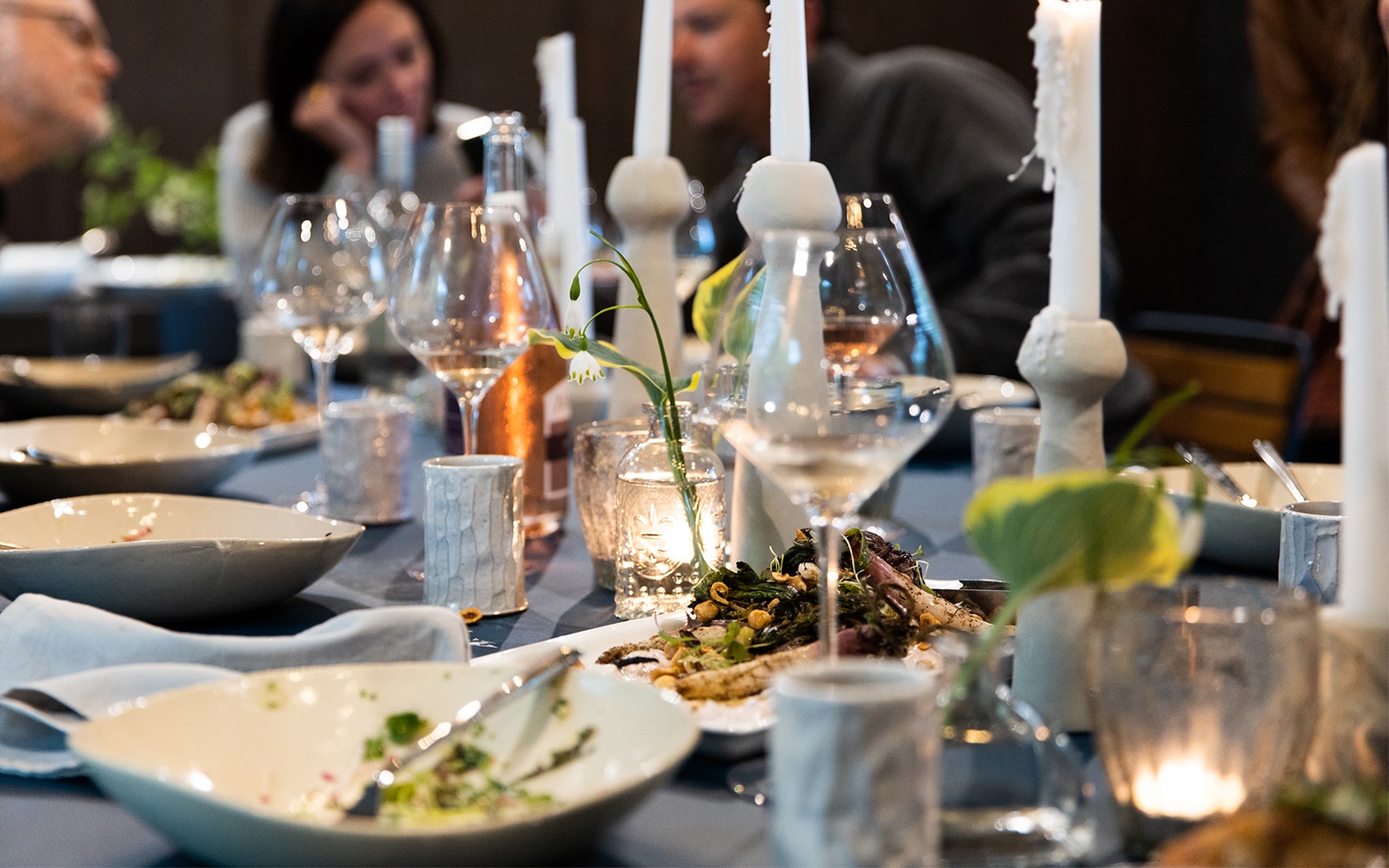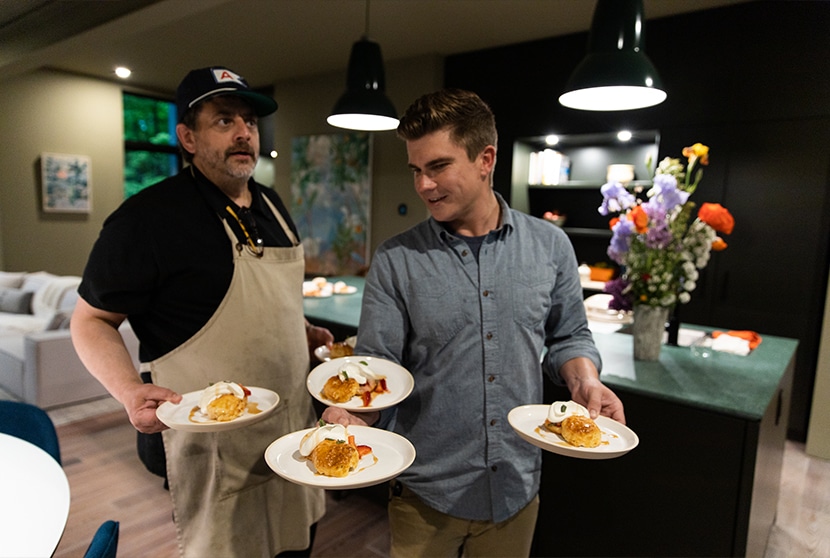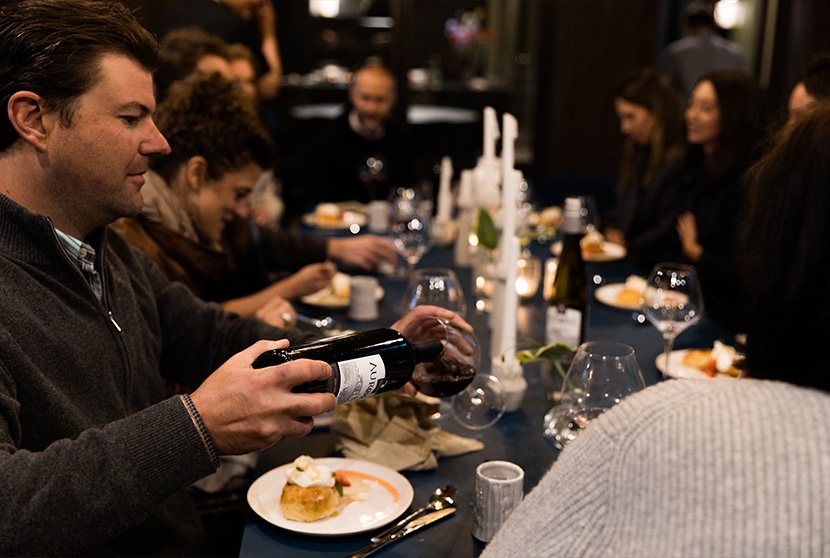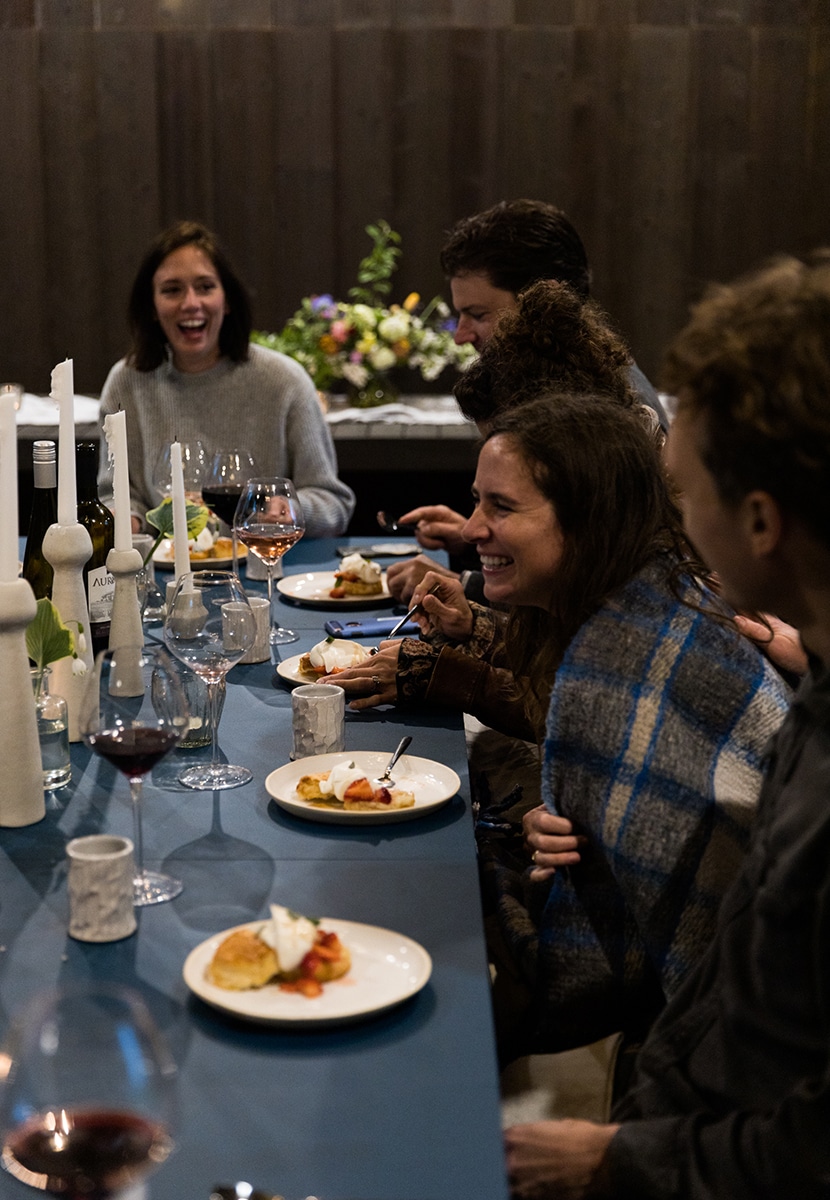 We all enjoyed our dessert and felt more than warmed by the first gathering of summer even on such a chilly and rainy night. It was truly a special night full of celebrating and unbelievable food with good friends.
For all links to things please see it below. You can rent the property for your stay and Eric and Paul would love to host you for a meal at the Northport Tribune or host a privately catered event at The Union or your residence. See their website for more information!
All Table Decor:
Table: FerMob
Chairs: FerMob
Candleholders: Fresh Exchange
Low Bowls: Fresh Exchange
Floral: Indie Grow Flowers
White Cups: Fresh Exchange
Dessert Plates: Fresh Exchange (available very soon!)
Napkins: Fresh Exchange
Small Platters: Fresh Exchange
Home Decor:
All Indoor Furniture is from Rove Concepts
All Outdoor Furniture is from FerMob
Cabinets and Kitchen by Hygge Supply
Home Prefab Kit by Hygge Supply
A Big thanks to Aurora Cellars for the wine for the evening (everyone loved the Pinot Noir and the Brut Rosé). To Eric and Paul from The Tribune and The Union. To Loma Farm to providing us with gorgeous and fresh veggies for the night. To Christen and Sean for hosting the dinner and letting us celebrate your work with the new Birch Le property for Hygge Stay. To Indie Grow Flowers for providing gorgeous blooms for the evening. To all that came and sat around the table that night. All of you were troopers for getting cozy outside that evening.