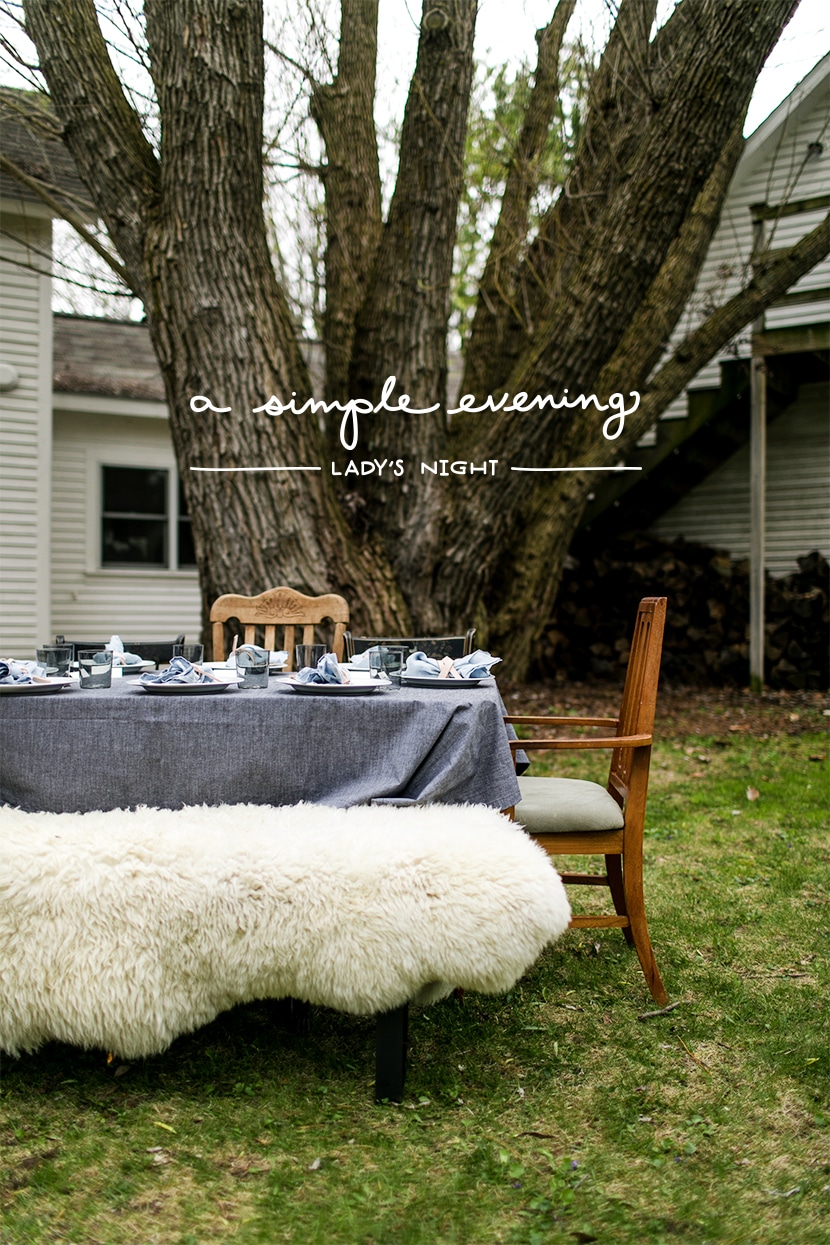 There is something beautiful about the imperfect. There is something oddly calming when things don't go to plan. It is as if a greater plan was intended, one you could have never have dreamt of. Those altering moments can stop you in your tracks and they can feel like the moment to toss in the hat, but after years of doing gatherings I have learned the most beautiful moments come out of the unexpected. This gathering was full of unexpecteds, from rescheduling because of a sick child I couldn't part with to weather to struggling with a table to not having the proper radishes (yeah I know, silly). There is a lot that was unplanned for this gathering, but as each unexpected happened I held steady knowing the beauty of this would ultimately be better than my intended vision.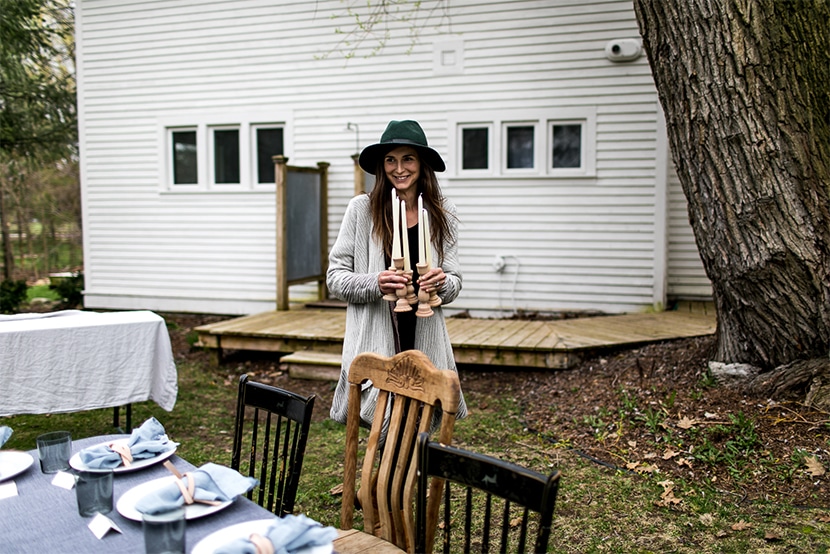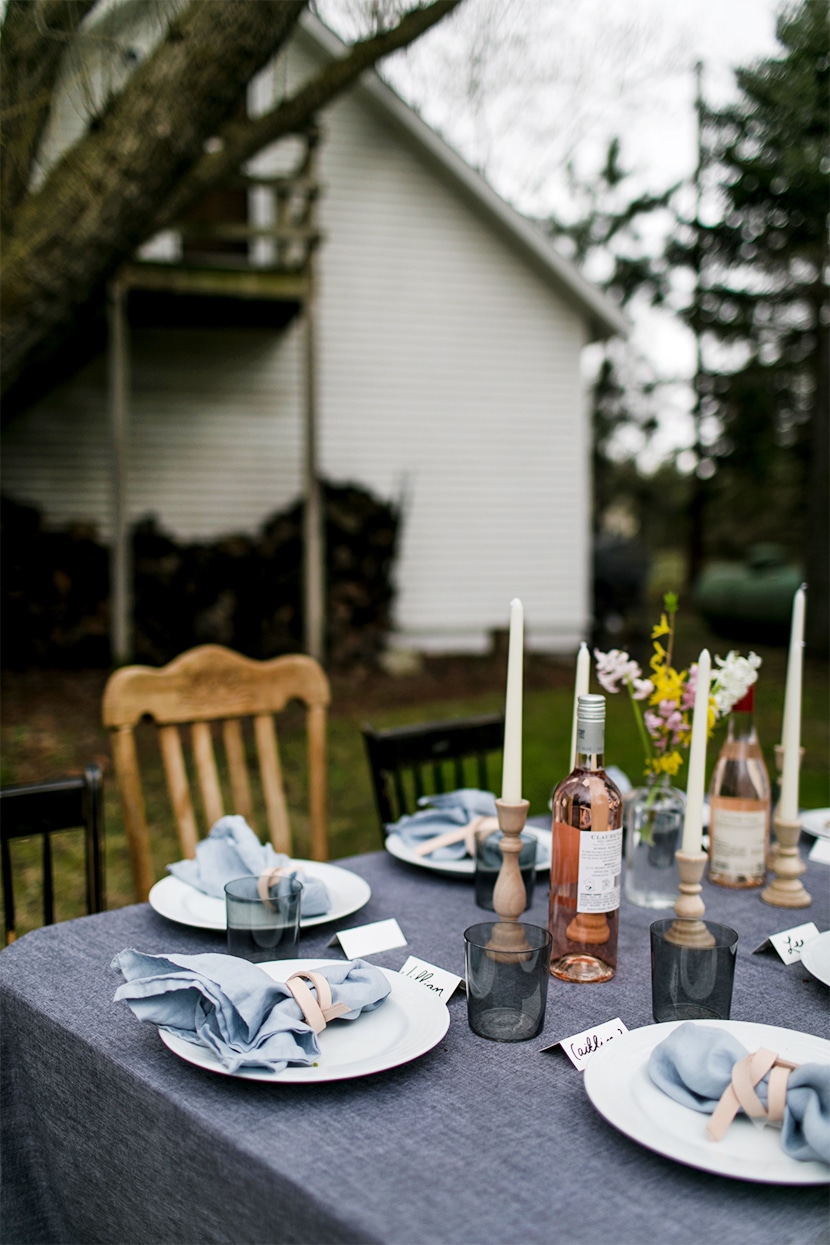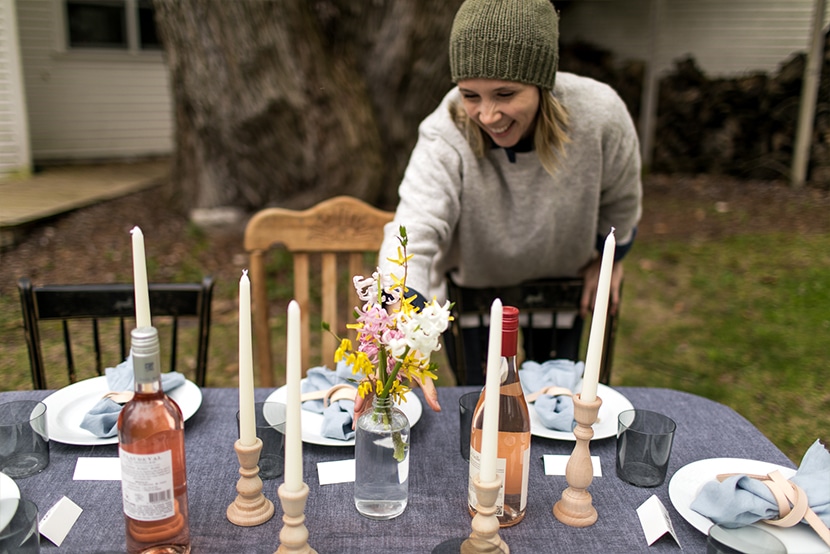 In the world of blogging and creating gatherings, I think we believe it is meant to all go accordingly to plan. That everything will hit the mark as we planned for it to. We think our lives will accommodate the chaos of it all because it seems to for everyone else, but I will tell you whether it does for everyone else or not, it doesn't for me and I am thankful it doesn't. I have learned grace from these years of gathering. I have learned to find beauty in what is undone or behind schedule. These unpredictable moments in gatherings are wonderful lessons to remember what really matters in life.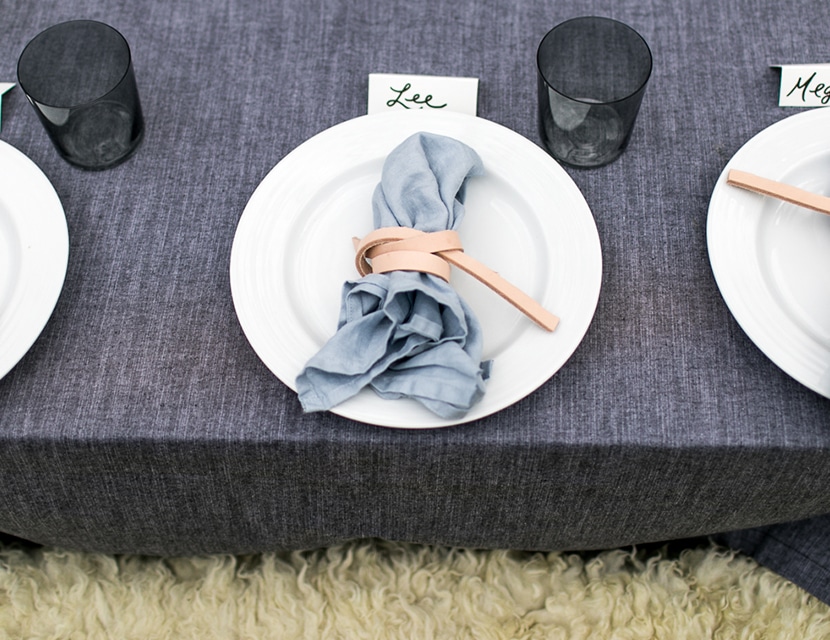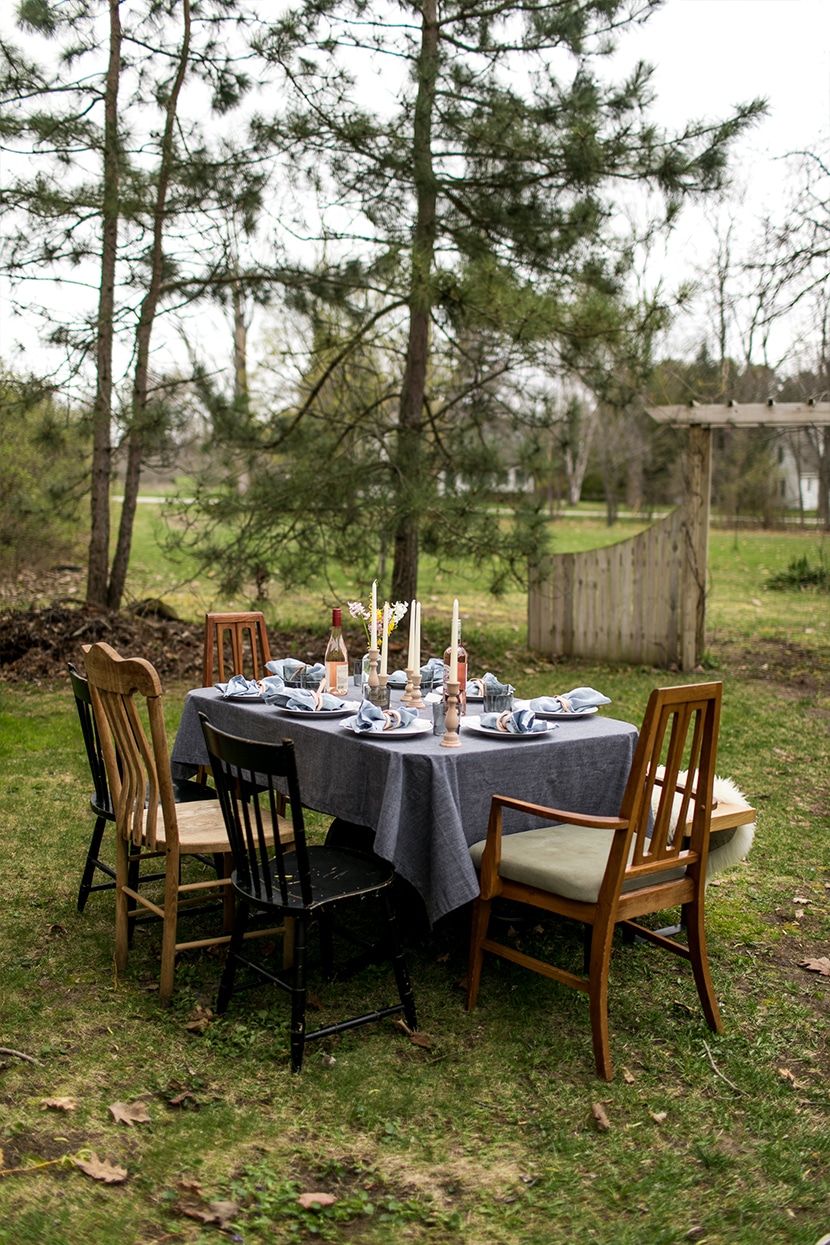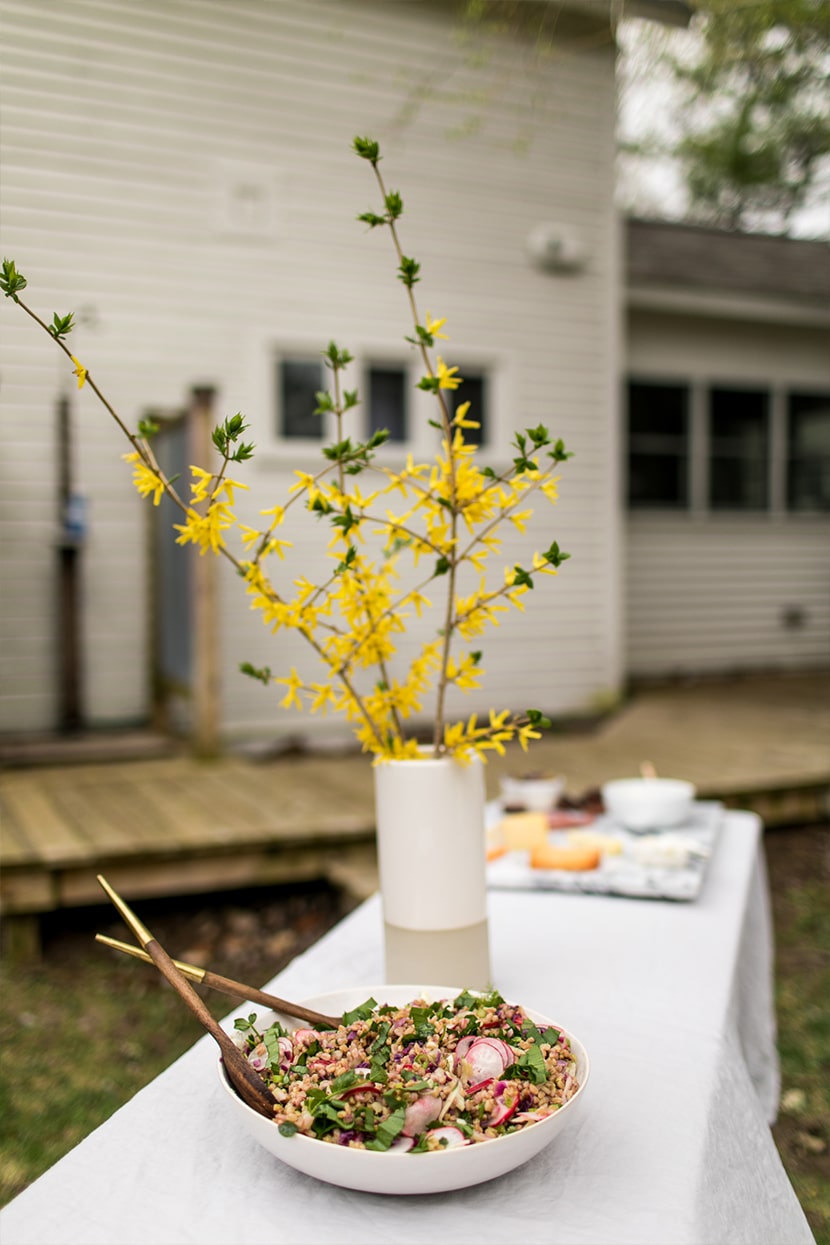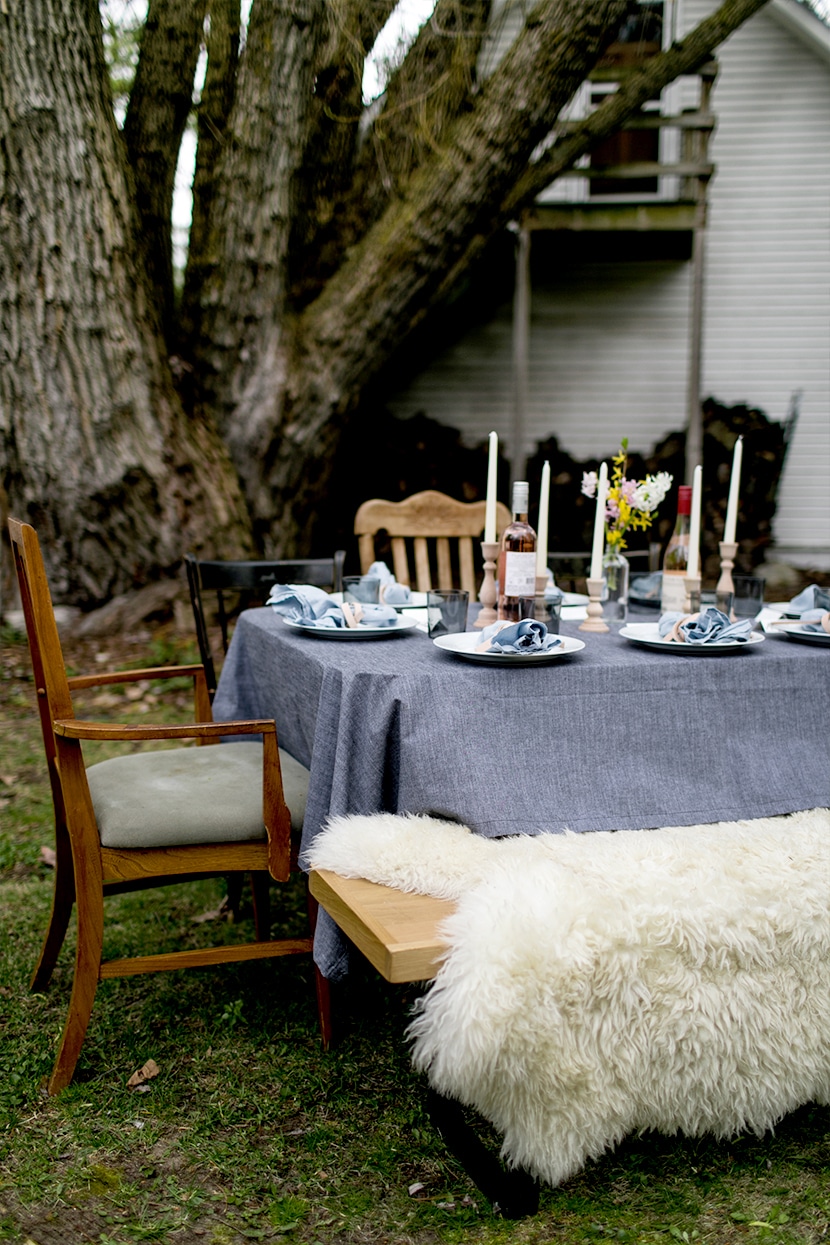 I wanted this month to share A Simple Evening that was focused on new friendships, fresh air, fresh food, and a simple table setting. To really feel what it means to come alive and open ourselves up again after winter. I wanted to use this gathering to inspire you to bring together women who inspire you, lift you up, and make some new friends along the way. Most importantly I wanted to help you find a way to break the barriers of new relationships and dive in deep with new friends so you could get to the heart of life and ultimately have a gathering with more heart than even style because my belief is the best event isn't always the one with the best table setting or food, but the most heart. Though the table for this gathering was pretty, I will tell you this event was beautiful because of the women around the table and the conversations we had on this chilly spring evening. The table could have been done with paper plates and it would have been one of the most beautiful events I have ever put on. I want you to have a similar experience yourself with new and old friends this month, thus why I am sharing this Simple Evening this month. When you have more guests coming to your home in such event, you will need to make sure you have extra toilets like this portable toilet hire Melbourne available for them!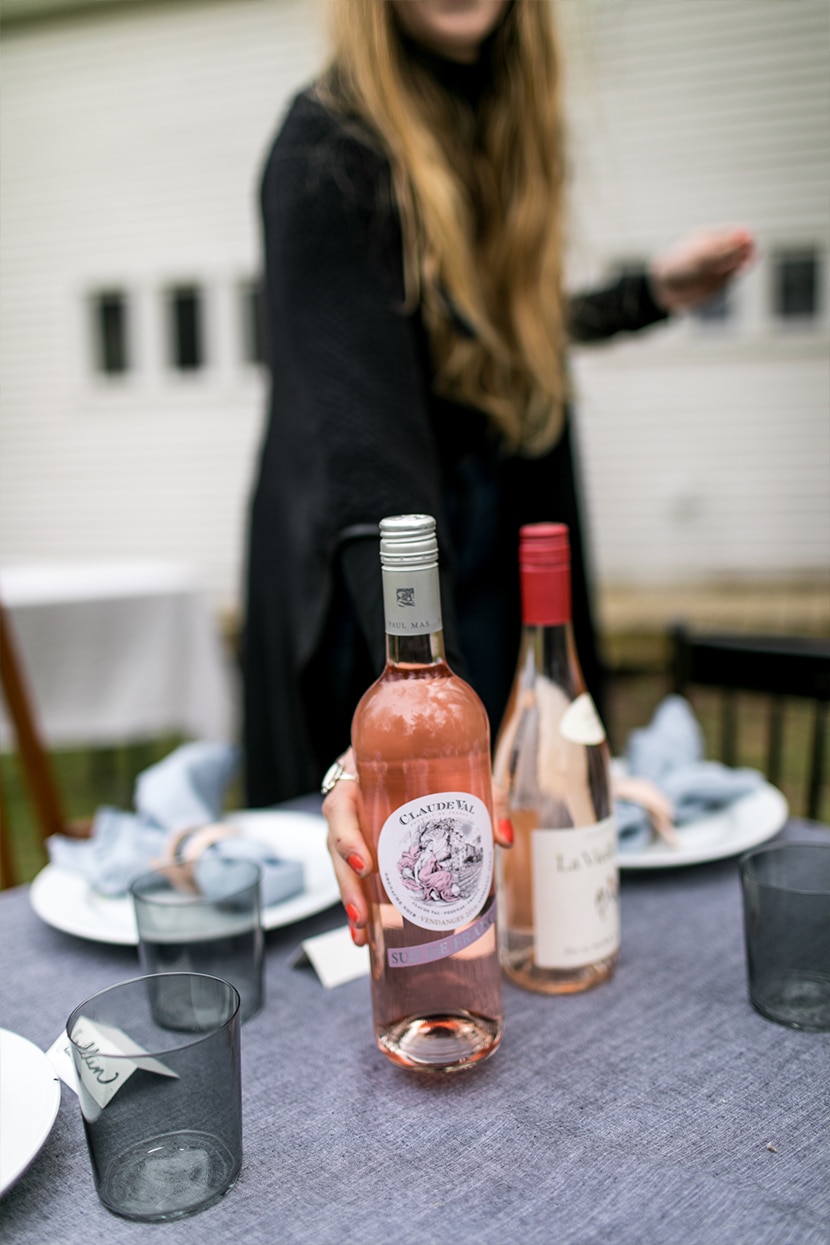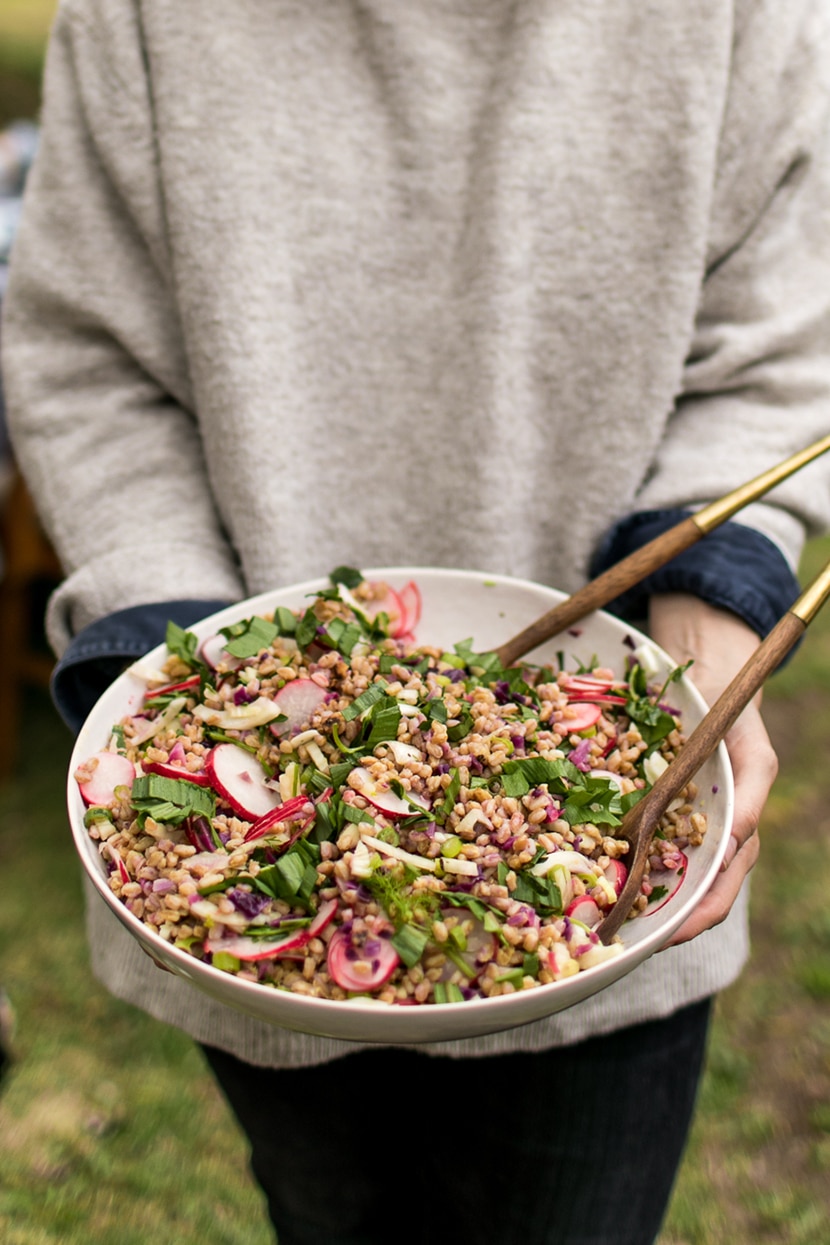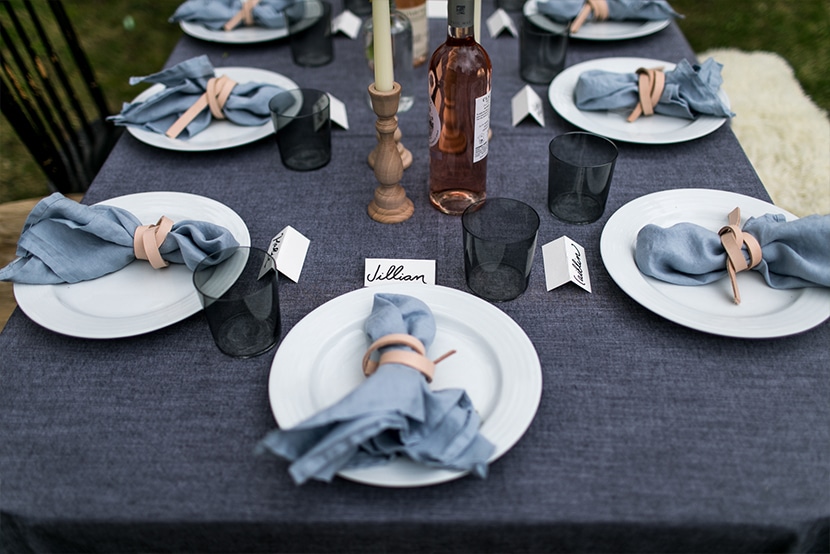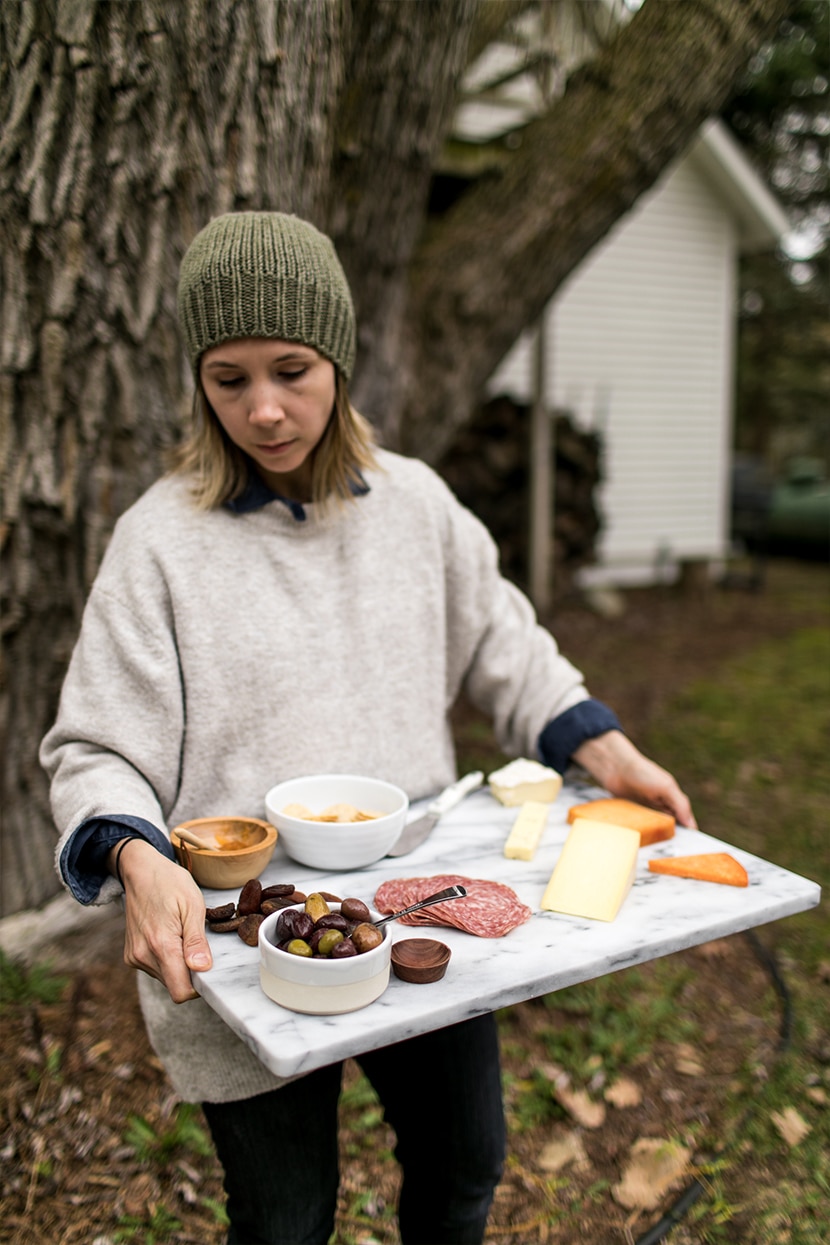 Before I talk further about anything else, I want to talk through putting this gathering together. I have created a download here that gives a breakdown of the items you need to pull together this table in a similar way for yourself if you would like and you can find links to everything at the base of the post, but I want to talk through a few details as well.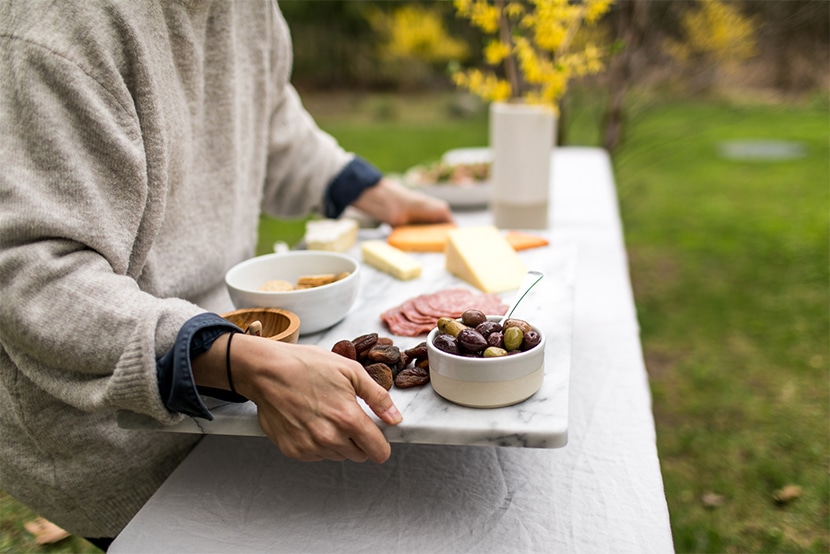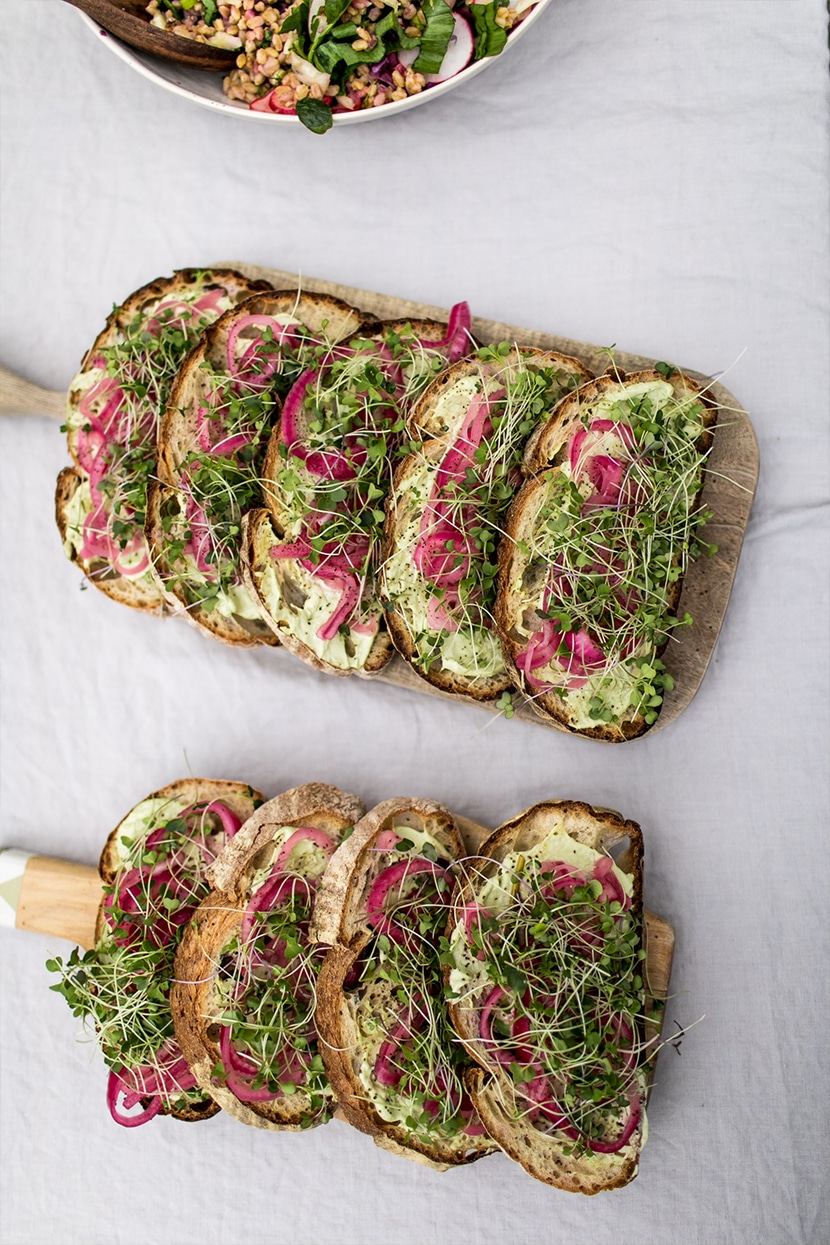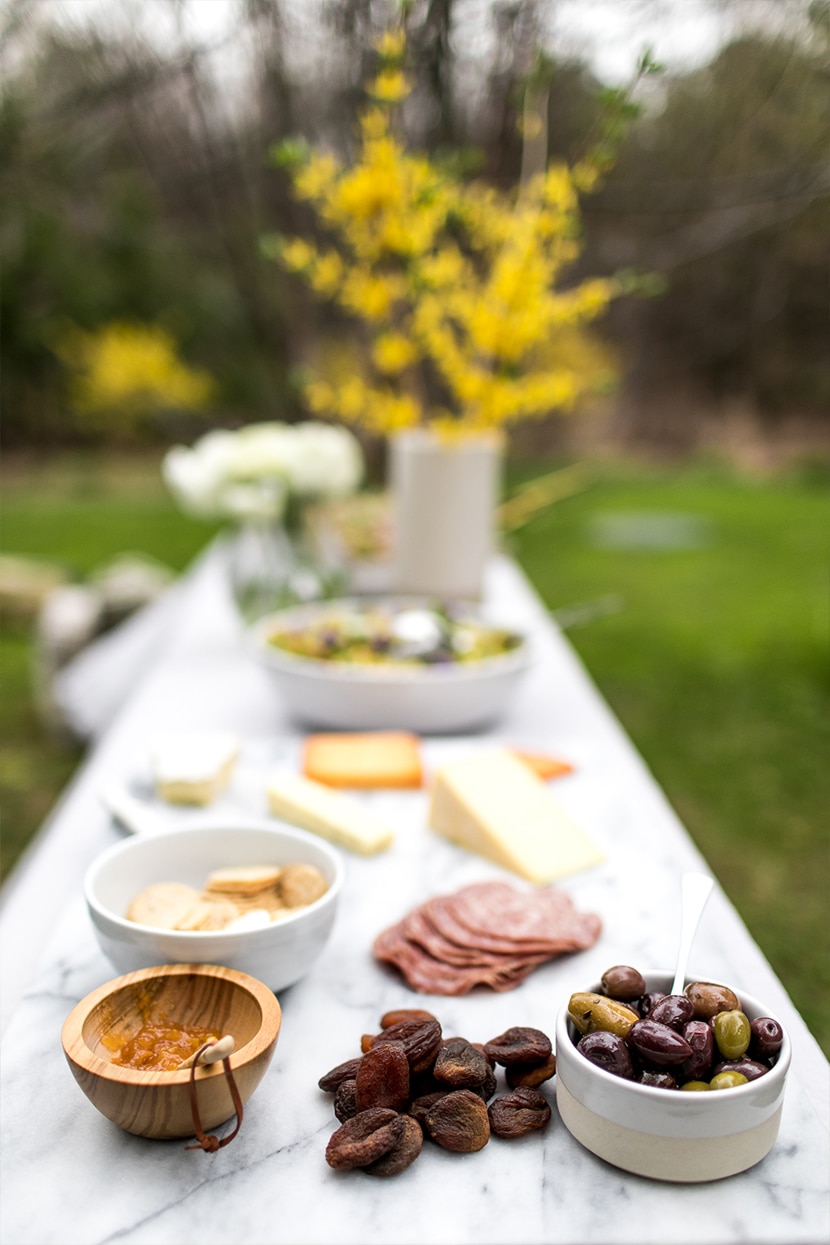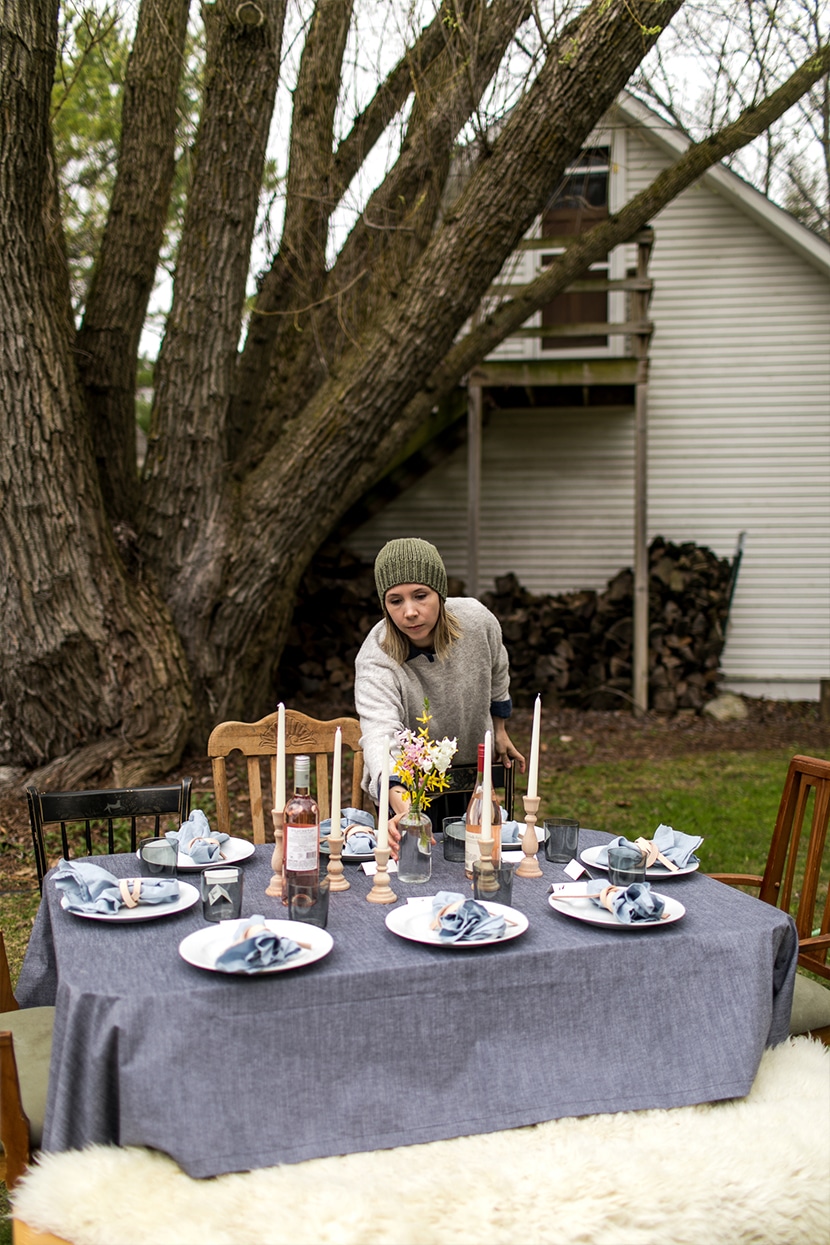 The table we set was simple, but I did a few things to make it feel a little more than ordinary. I put to use a lot of things you have seen in other gatherings because I love these items and I think they help establish a beautiful base to work from for simple gatherings, but are also affordable items to keep on hand (see the bottom of the post for all item details). I then used a chambray table cloth and blue linen napkins tied with strips of leather I cut from the craft store. I placed the napkins on white plates next to these smoky glasses (which I am obsessed with) and finished the table with wood candlestick holders, cream tapers, and some fresh blooms from our yard placed in an old kombucha bottle (yeah you read that right). Since the evening was cooler (another unexpected) I asked the women to bring their favorite neutral-colored blankets for people to cuddle up in while we ate. I also added a warm lambswool rug on the bench to bring in more warmth. The table we used was our dining room one and we gathered up the chairs from around the house. The bench helped us have the room we needed for all 8 at the table since we didn't have enough chairs. I tell you all of this so you know how I gathered everything. I didn't order extensive lists of items to set this up. I used what I had on hand and bought just a few things. The key for gathering simply is to choose items that easily transition to a large gathering so that you only need a nice napkin and blooms and a linen to complete it all. Since the table was a little tight, I opted to set the food on another table, which ultimately ended up being perfect.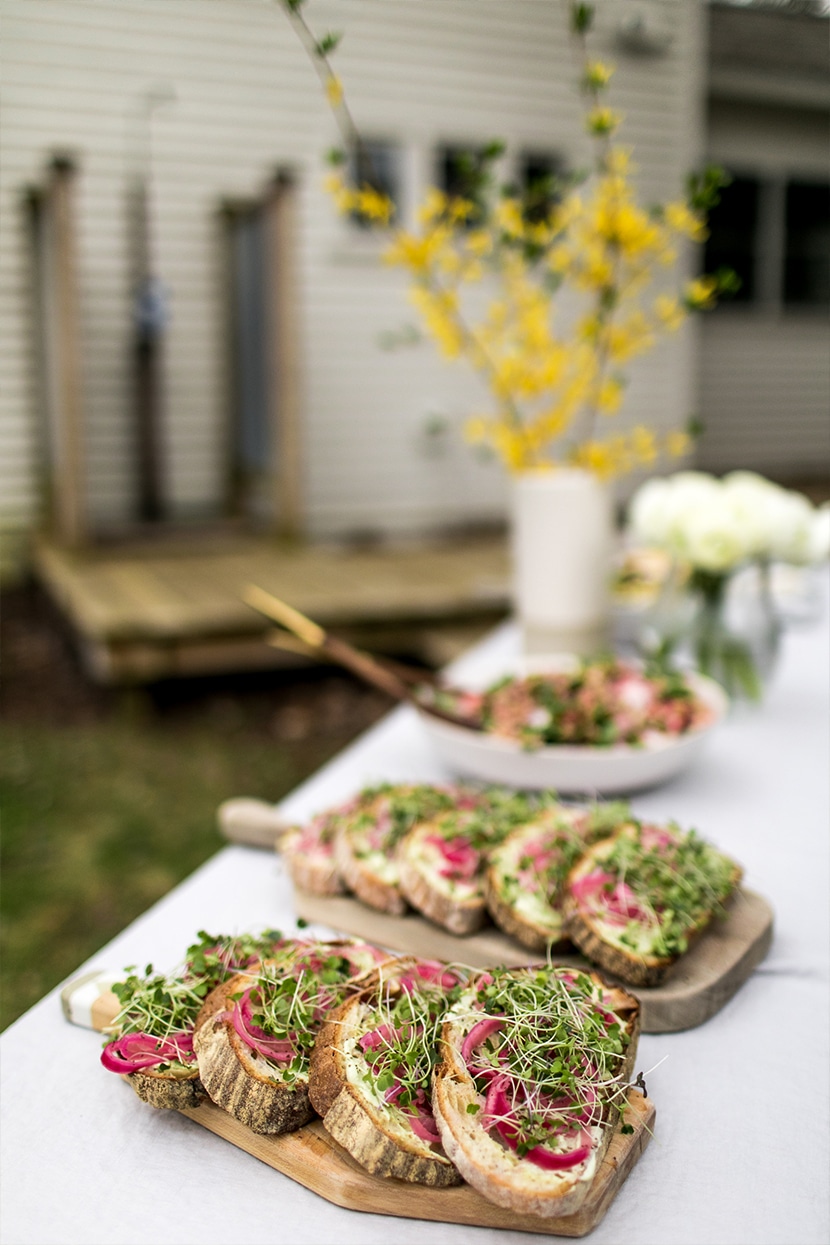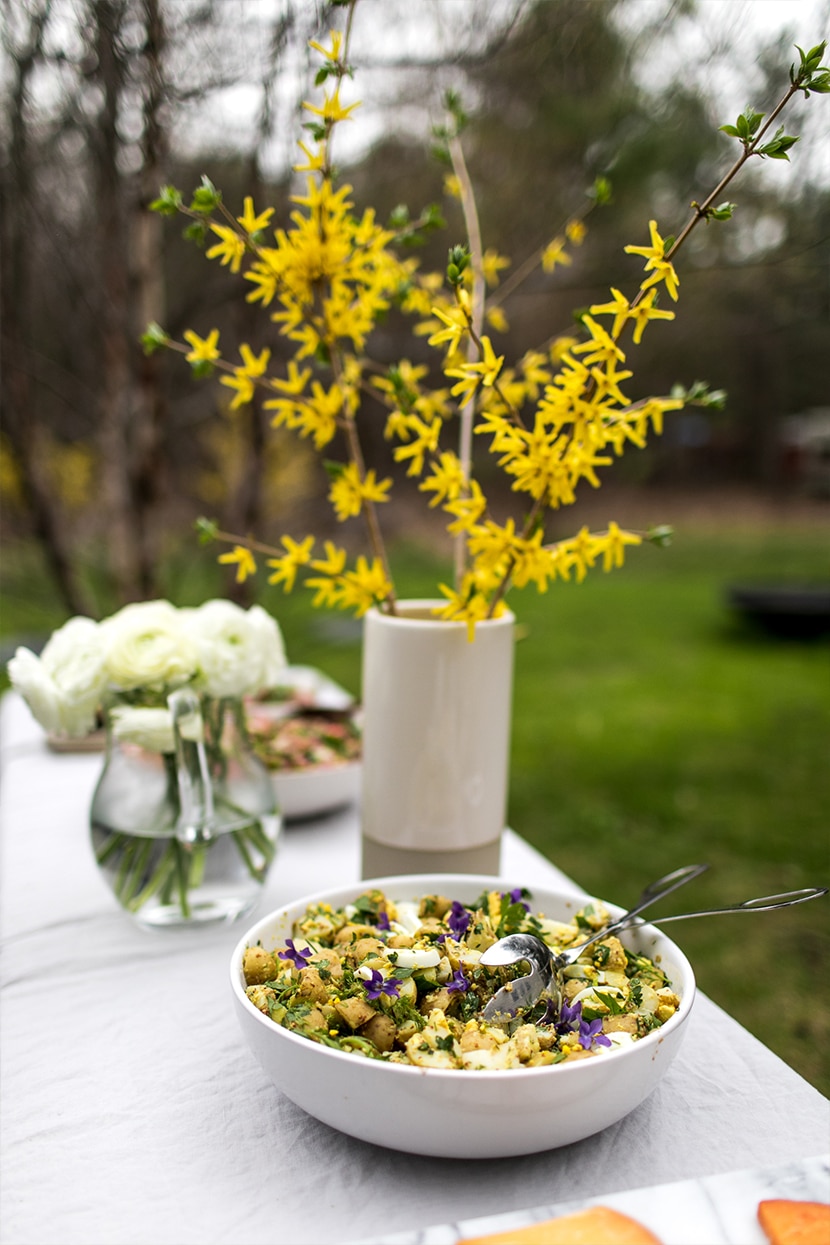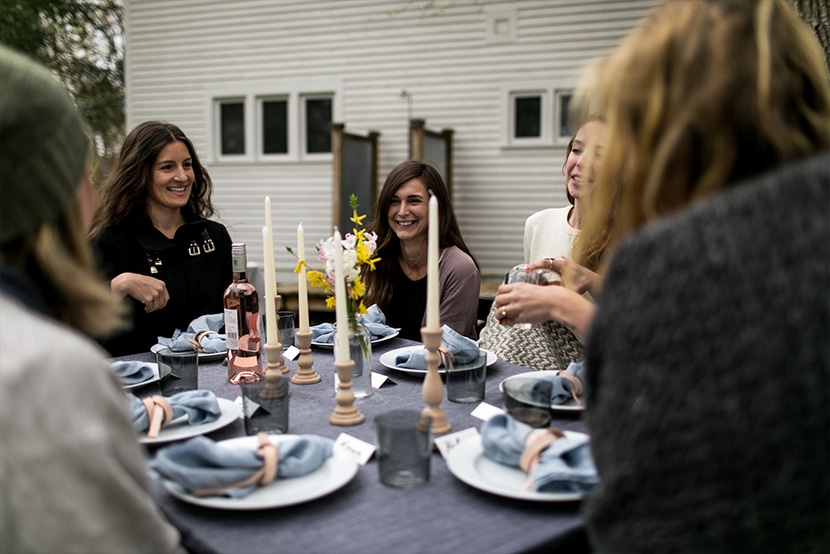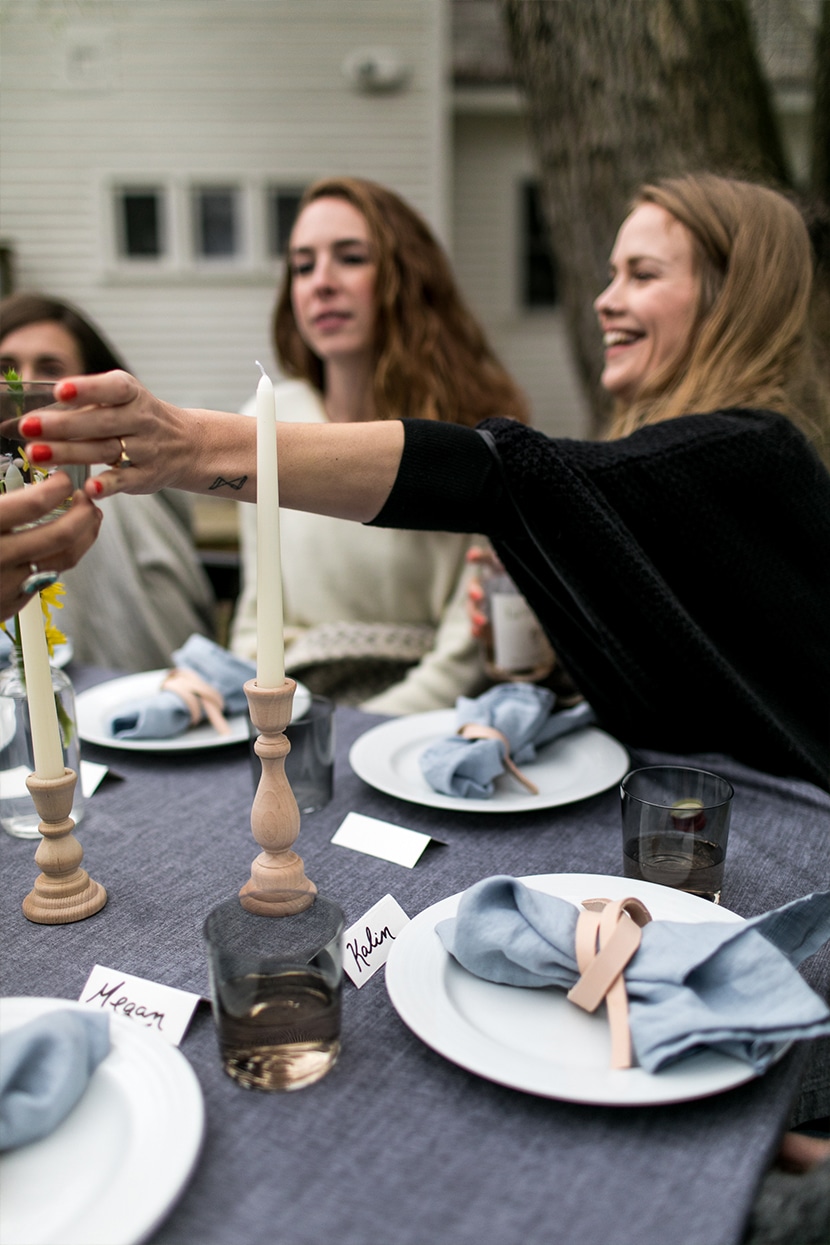 The day of the event we woke to a beautiful 64-degree day. Not even a little bit of chill in site. Then midday the wind got wild and blew in a north wind that brought chilly 45-degree air. I waited until the last moment to set the table up since it was windy. It was a little chaotic to get it all set up before guests arrived, but I got everything done thanks to our sitter who helped while Hayes slept. When everyone arrived we finished the food and placed the rosé, candles, and flowers on the table. We brought out the food and put it on the serving table.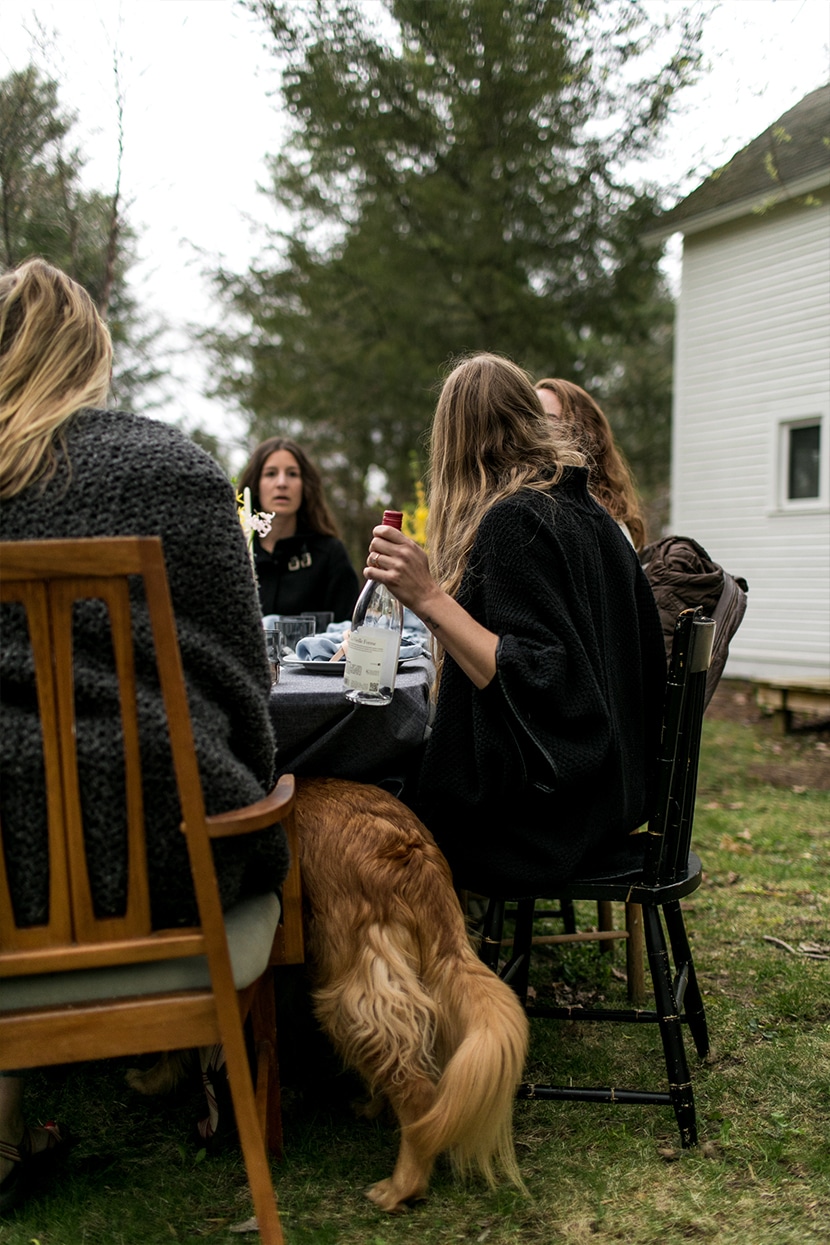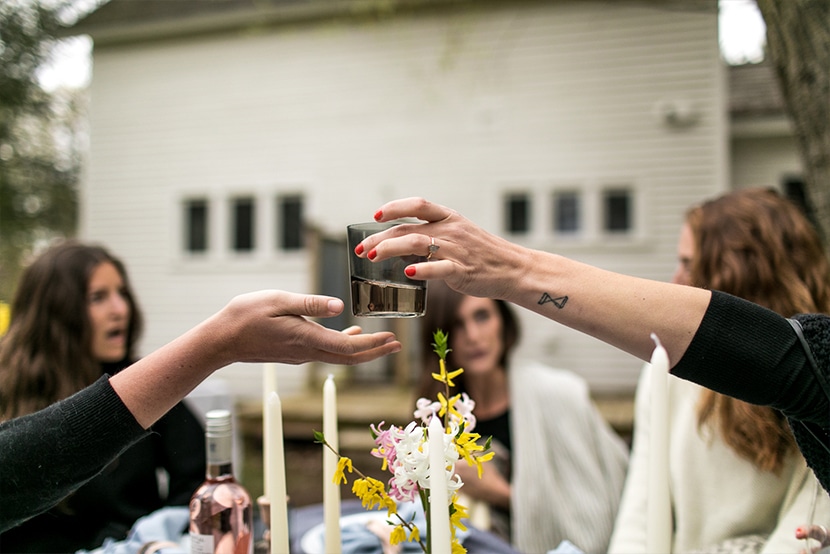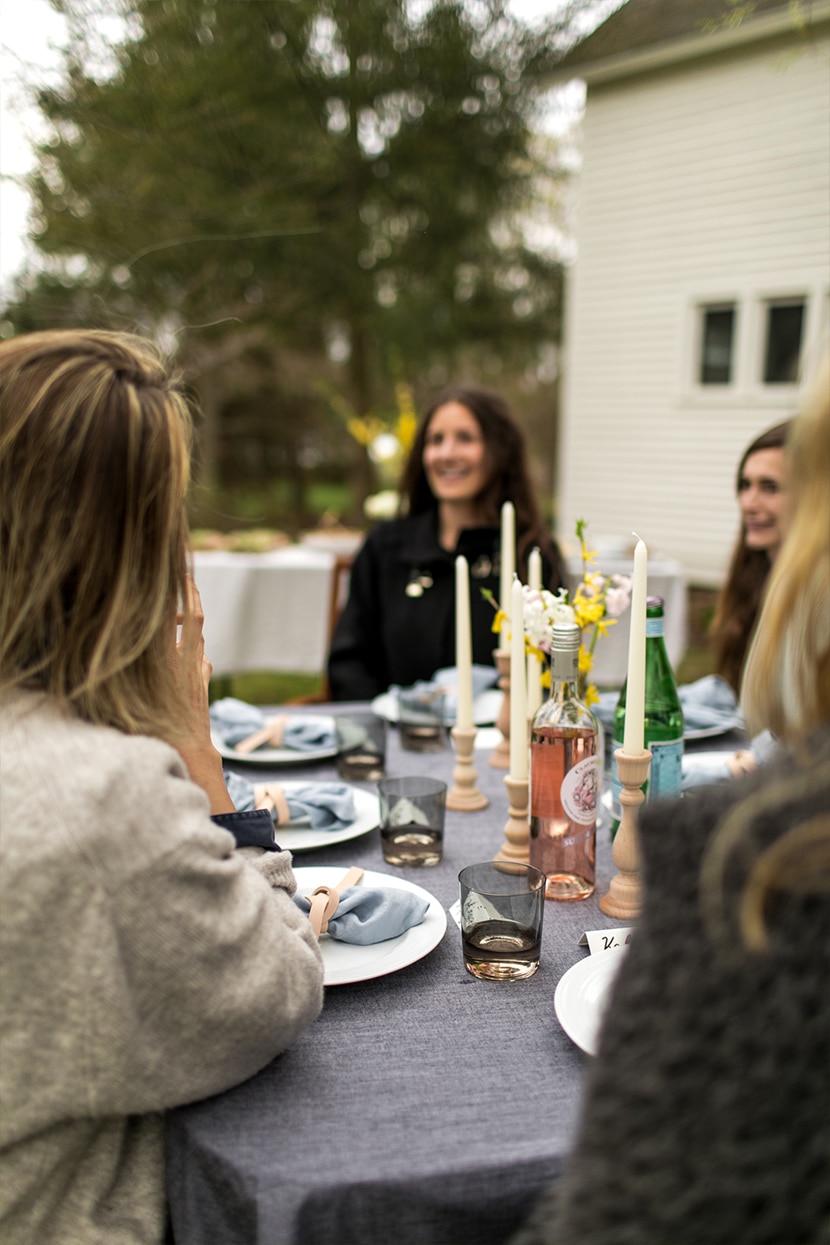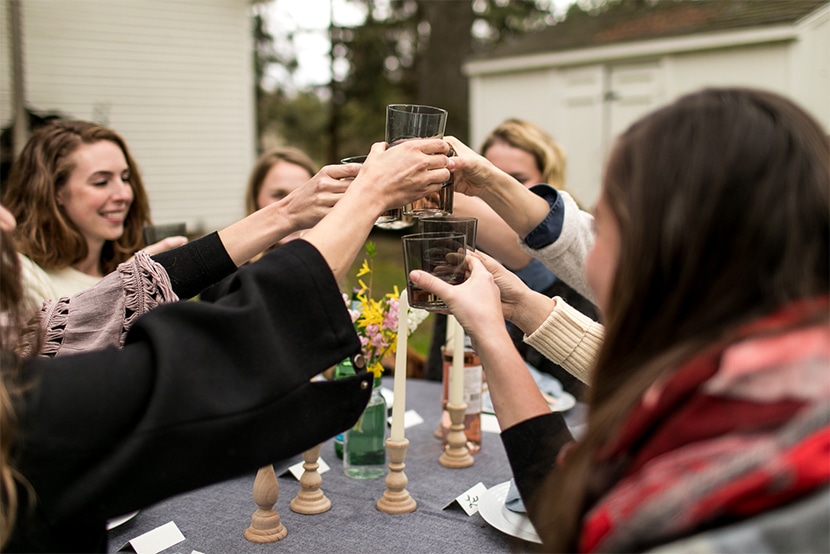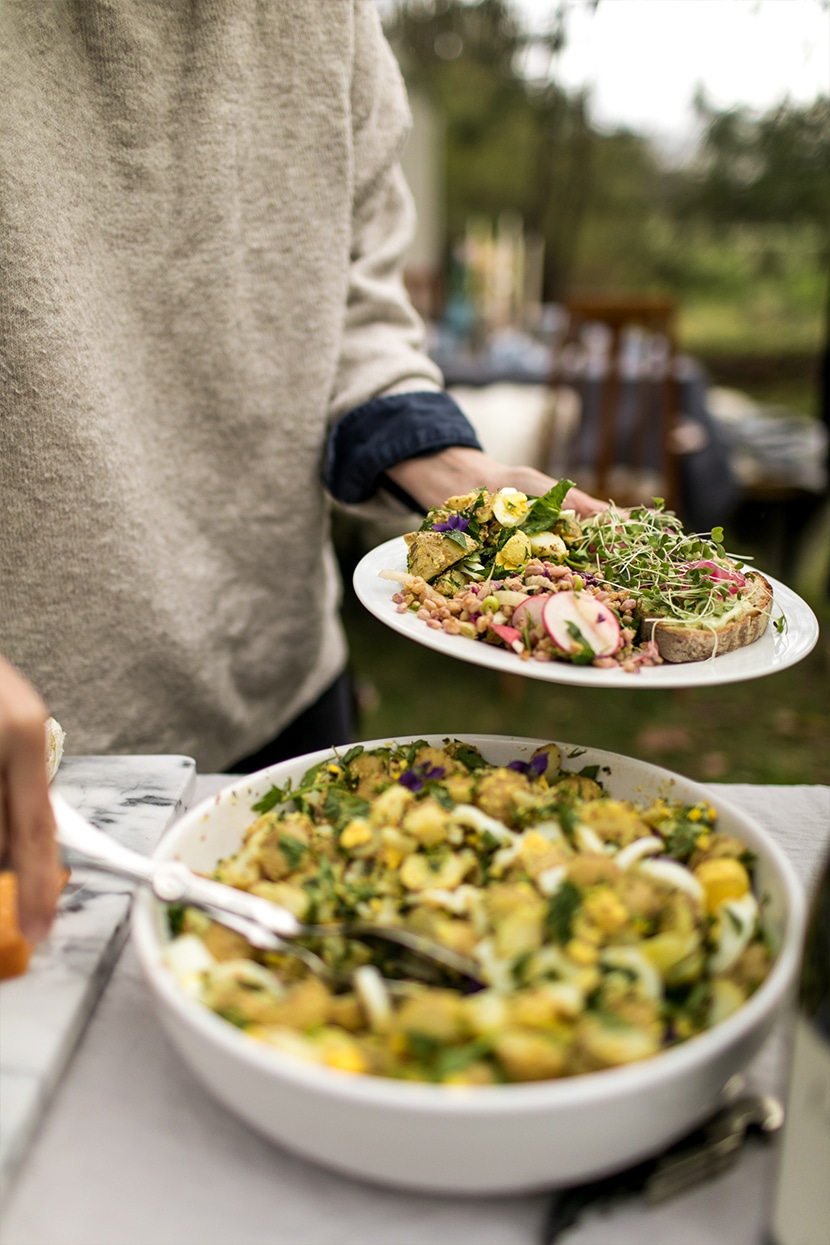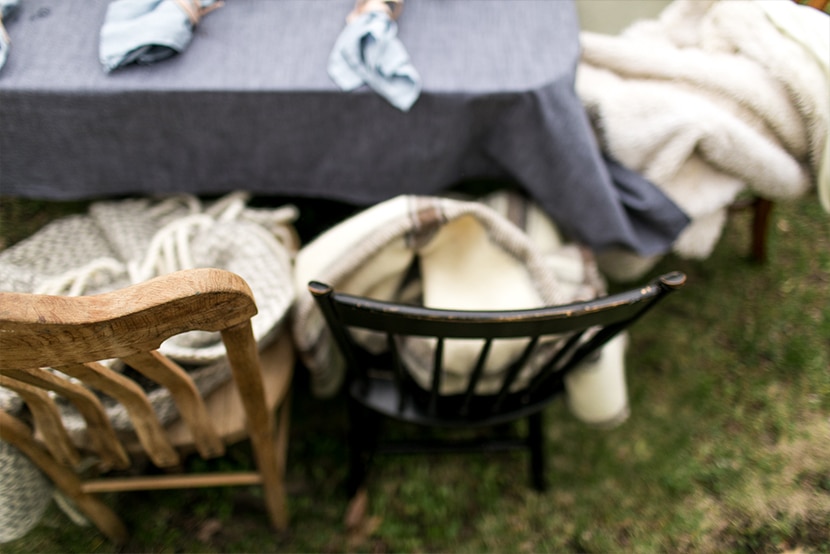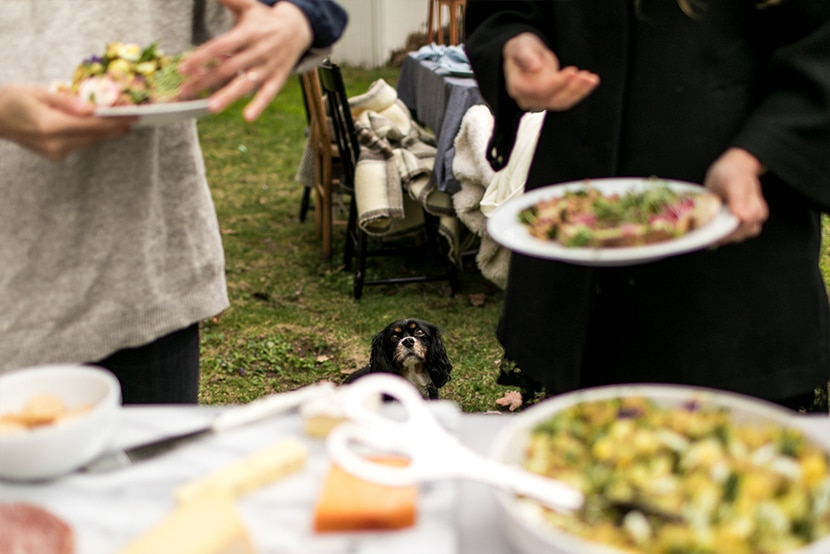 To bring together women I didn't know was I chose three women I knew (one I personally knew and the other two I knew online) and I asked each of them to each bring a friend along with them. The friend I knew personally brought two friends. So when everyone arrived I really only personally knew one person, but now had an opportunity to get to know people I had followed on Instagram and meet new people through them. It was a wonderful way to find like-minded women in a natural and easy way.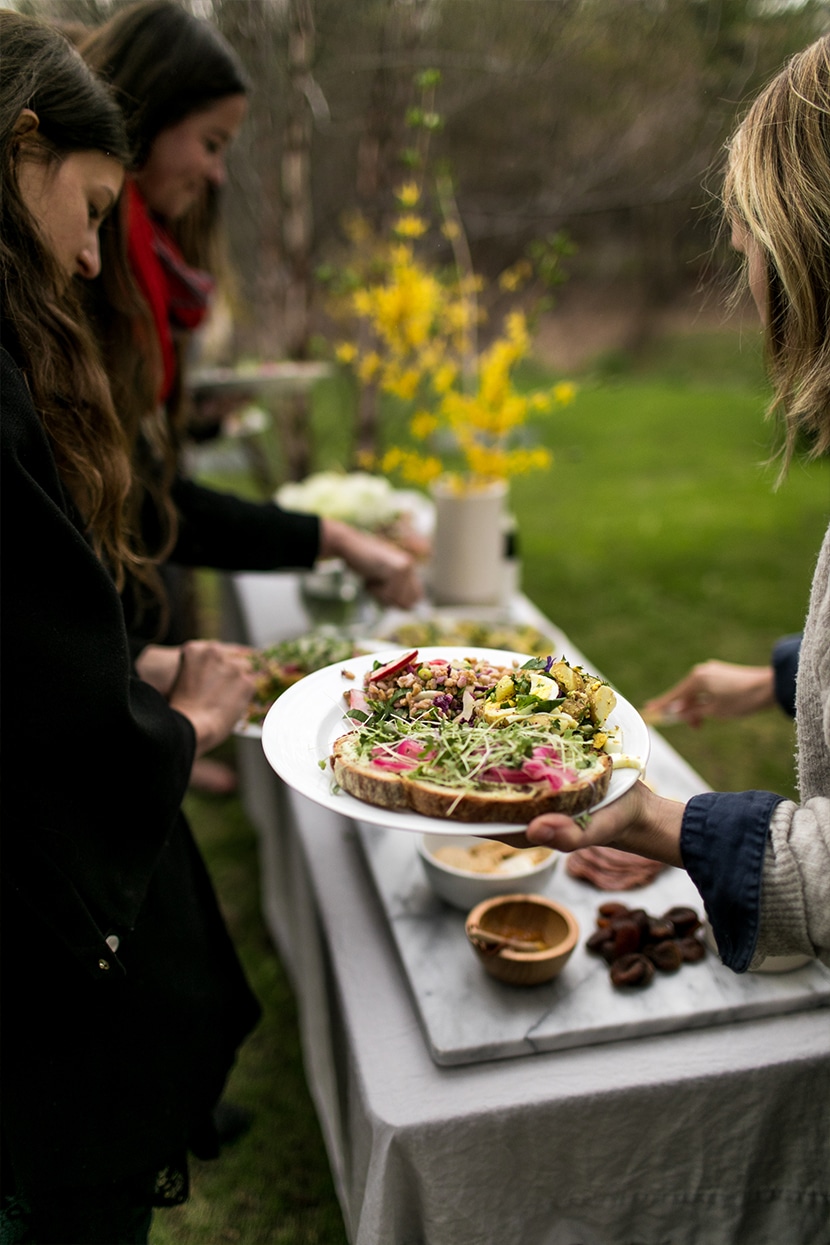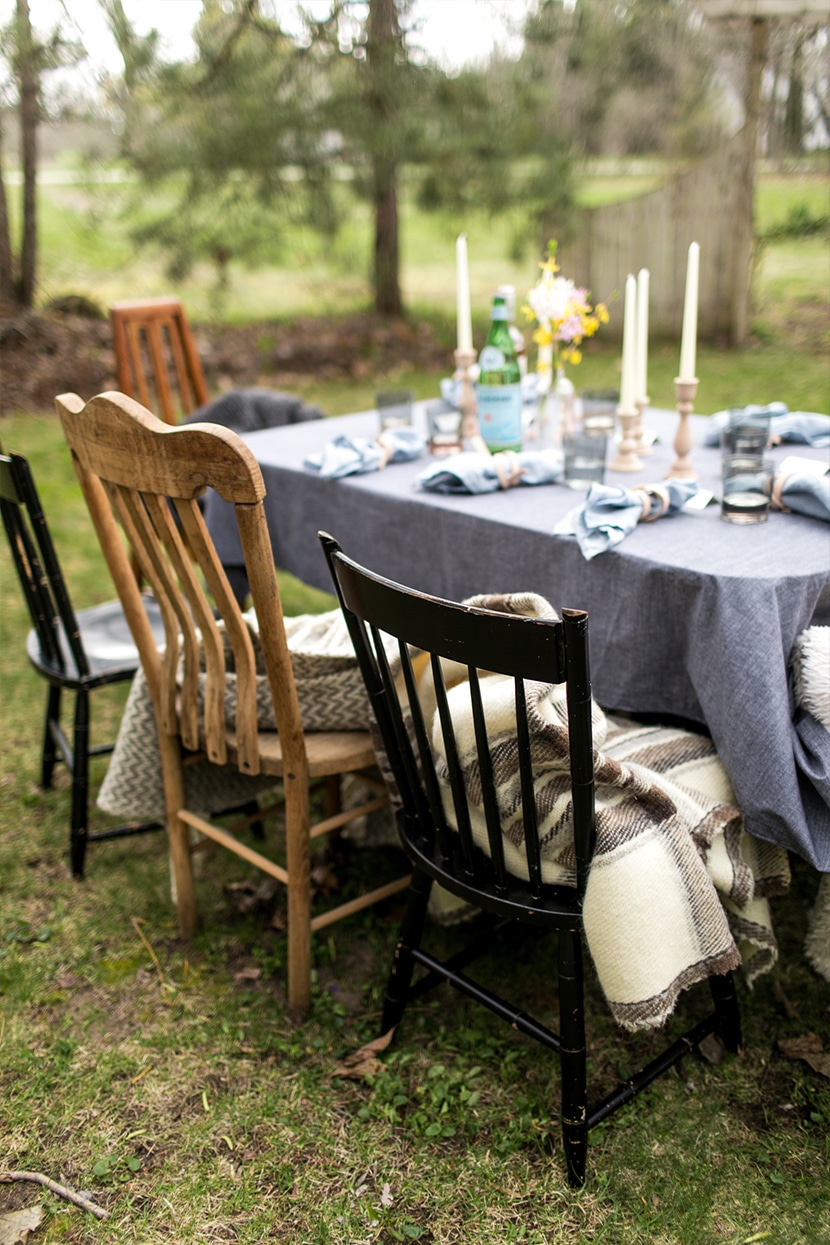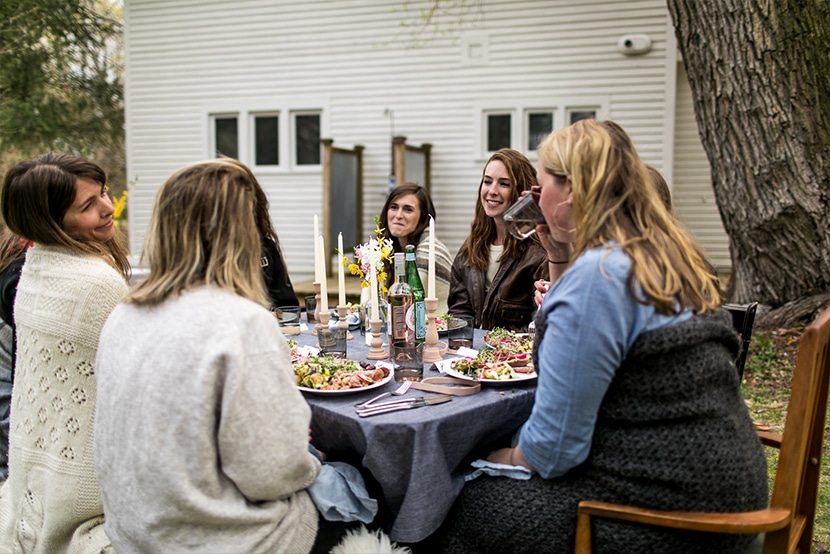 Since all the women arriving to the gathering didn't know each other we made a point to share names as people came in and introduced each other. A group of 8 is a perfect number for people to get to know each other and mingle, but not break off into groups. Each lady offered to help and we finished setting up outside and placed the food out for enjoying. We headed outside into the chilly spring air and found our places at the table. I had created name tags for everyone, which I don't typically do for small gatherings because I think it can feel over planned, but in this case I felt it was necessary and I had a plan to make it a fun way to get to know each other. I also wanted people to see each other's place cards so they could learn names more easily.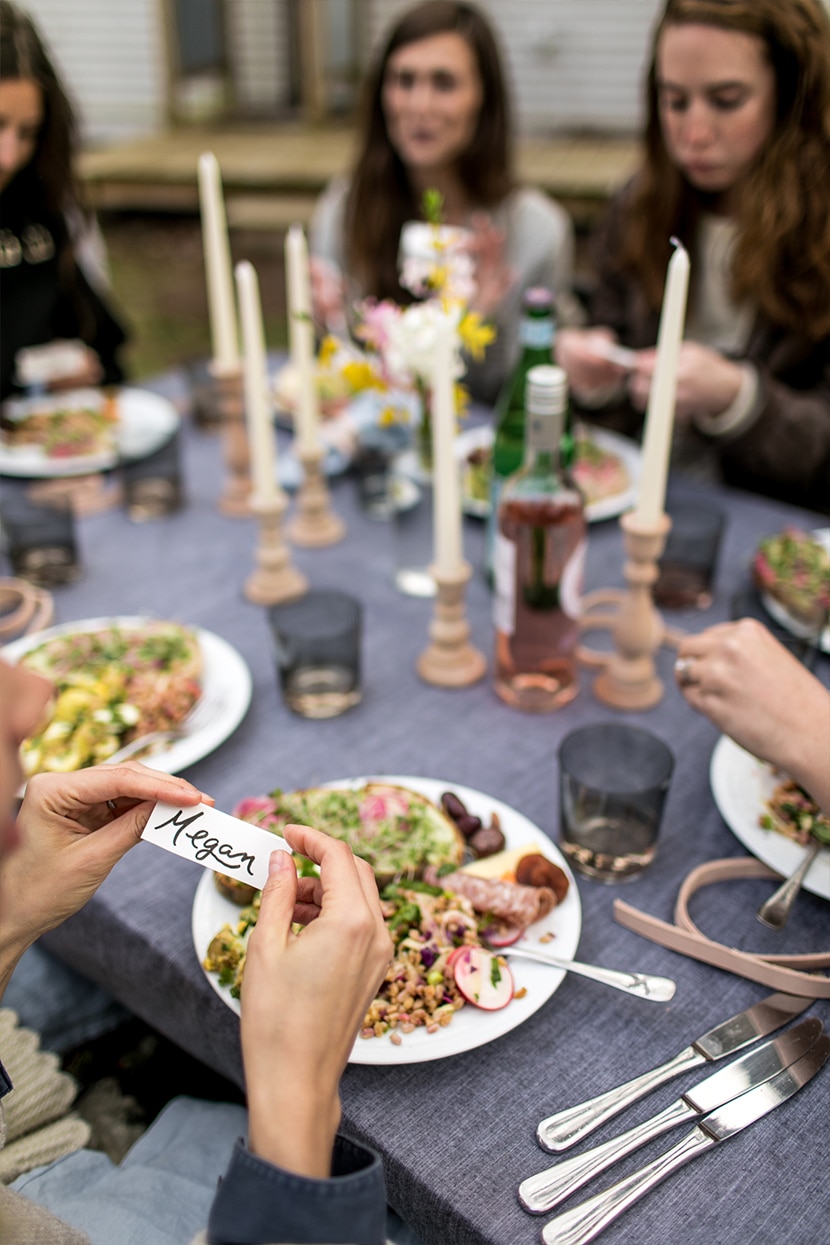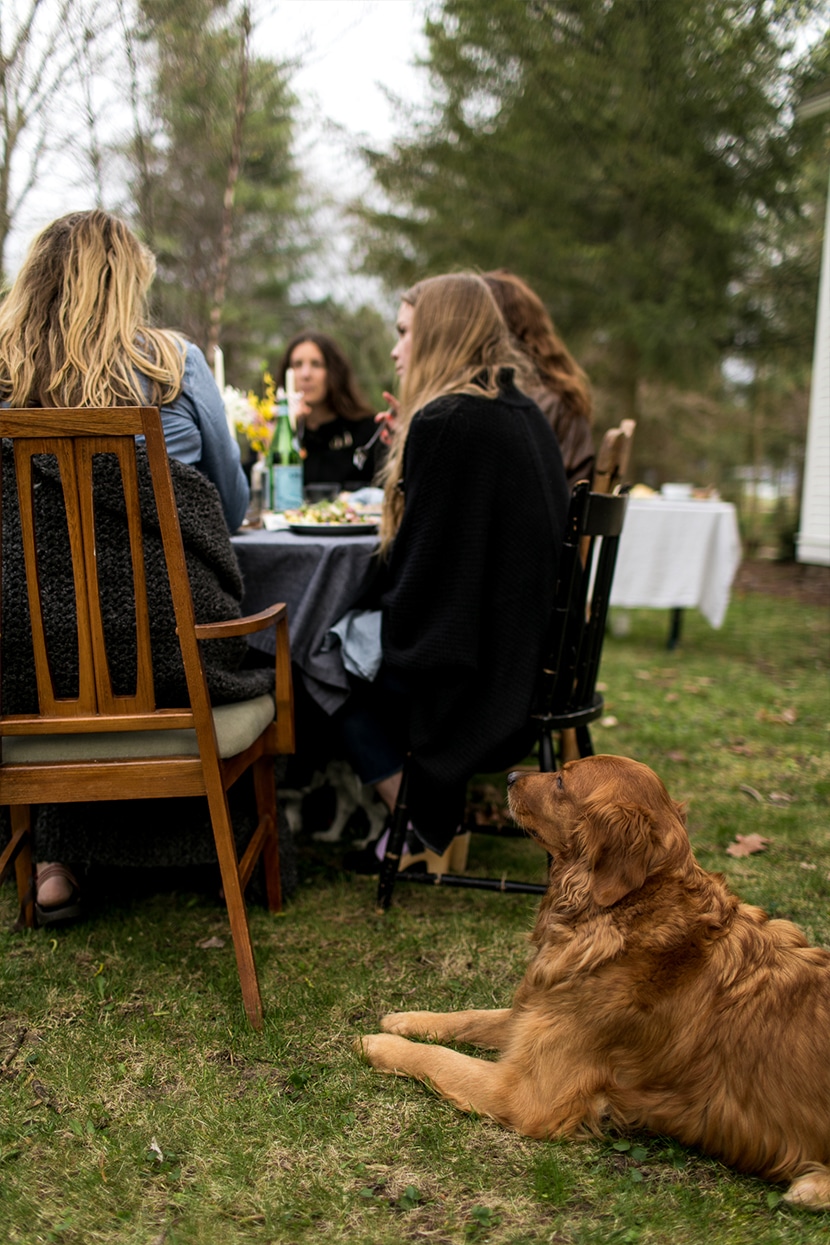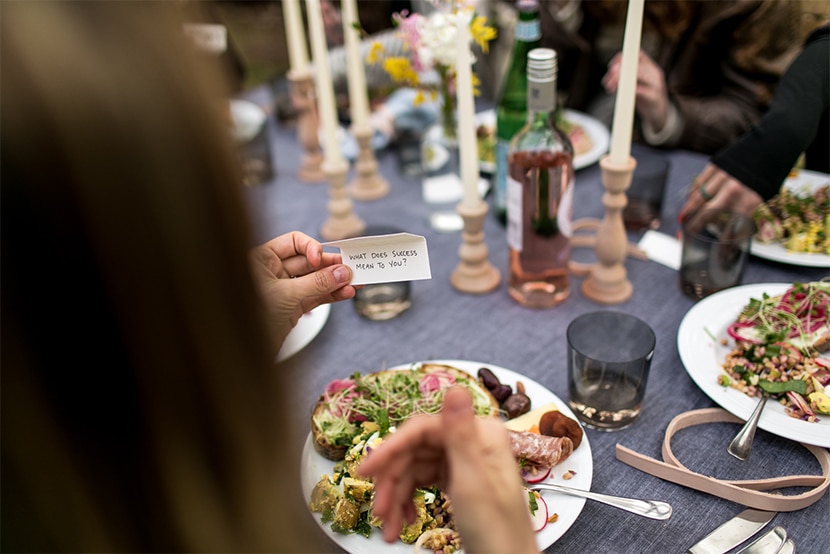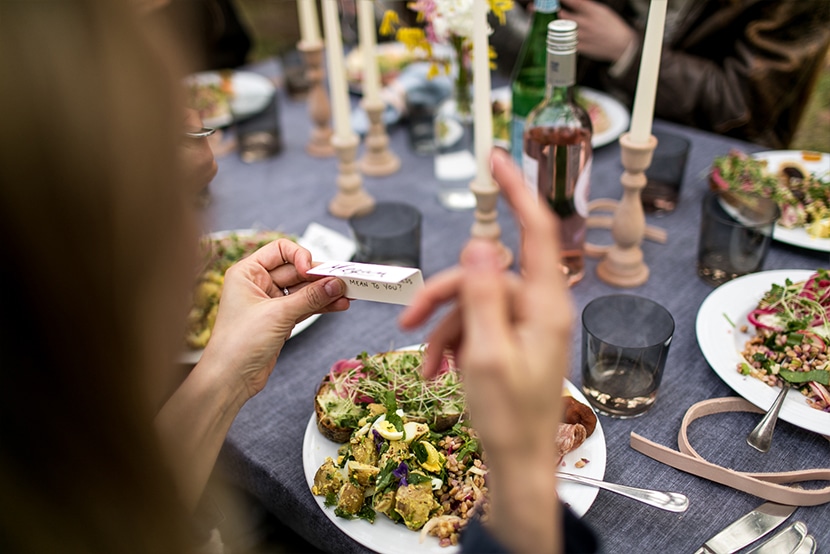 My plan for the name tags was simple. I came up with 8 questions (which are all in the download) that I felt were questions that really opened someone up. I wanted questions that I felt I would want to be asked so someone knew me better. I wanted them to be questions that did more than broke the ice, but inspired real conversation with these women who knew nothing about each other. I love vulnerability in community because I believe it is how we can more quickly begin enjoying life amongst each other and have empathy for one another. So, I created white place cards out of watercolor paper one evening and folded them in half. Inside I wrote out one question per place card. Then I folded them back over and shuffled them. Then one by one I wrote each girl's name (I requested I knew their names before they arrived). I never looked at who got what question so I would be just as surprised. I then randomly placed them on the table that evening and figured we would see how it would go.
As people found their place cards and seats, I explained each dish I had made (you can do potluck instead). Since I wanted to enjoy a meal full of spring flavors I stuck to veggie-based foods. I find that for gatherings where I am doing much of the cooking that this is an easy way to keep prep and clean up low. This is what I served:
A Dill and Lemon Cashew Cheese (recipe coming this month) Toast with quick pickled red onions, micro greens, and smoked salt on local bread
A farro salad (pre-cooked and chilled) full of spring veggies I found at the local market. I suggest any and all that are local and available. I topped the dish with pea shoots and radishes for a pop of color and then doused it in lemon, olive oil, salt, pepper, and rice vinegar.
A spring potato and egg salad with tons of fresh herbs and mustard (recipe coming next week)
A cheese board full of favorite cheeses mostly local and then some dried apricots and I also had some salami for anyone wanting some meat.
A simple, filling, and spring focused menu that I knew everyone would find something that filled them up.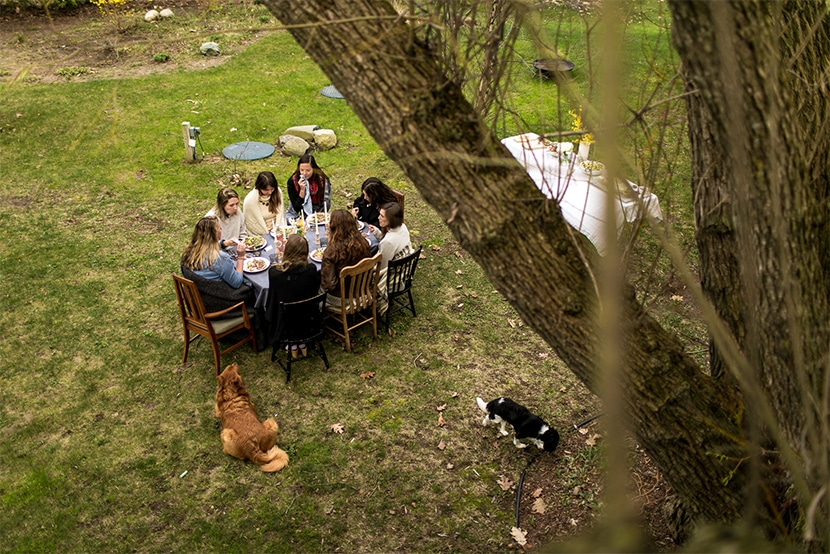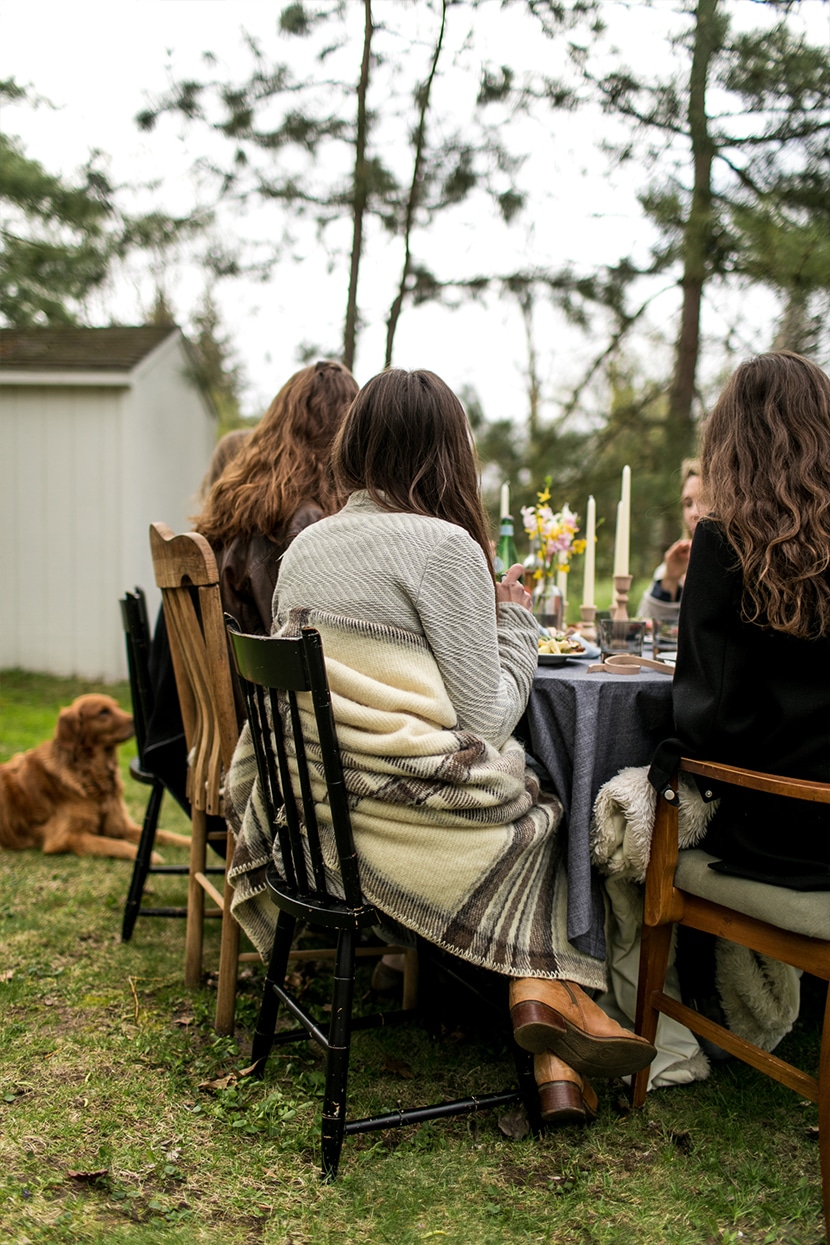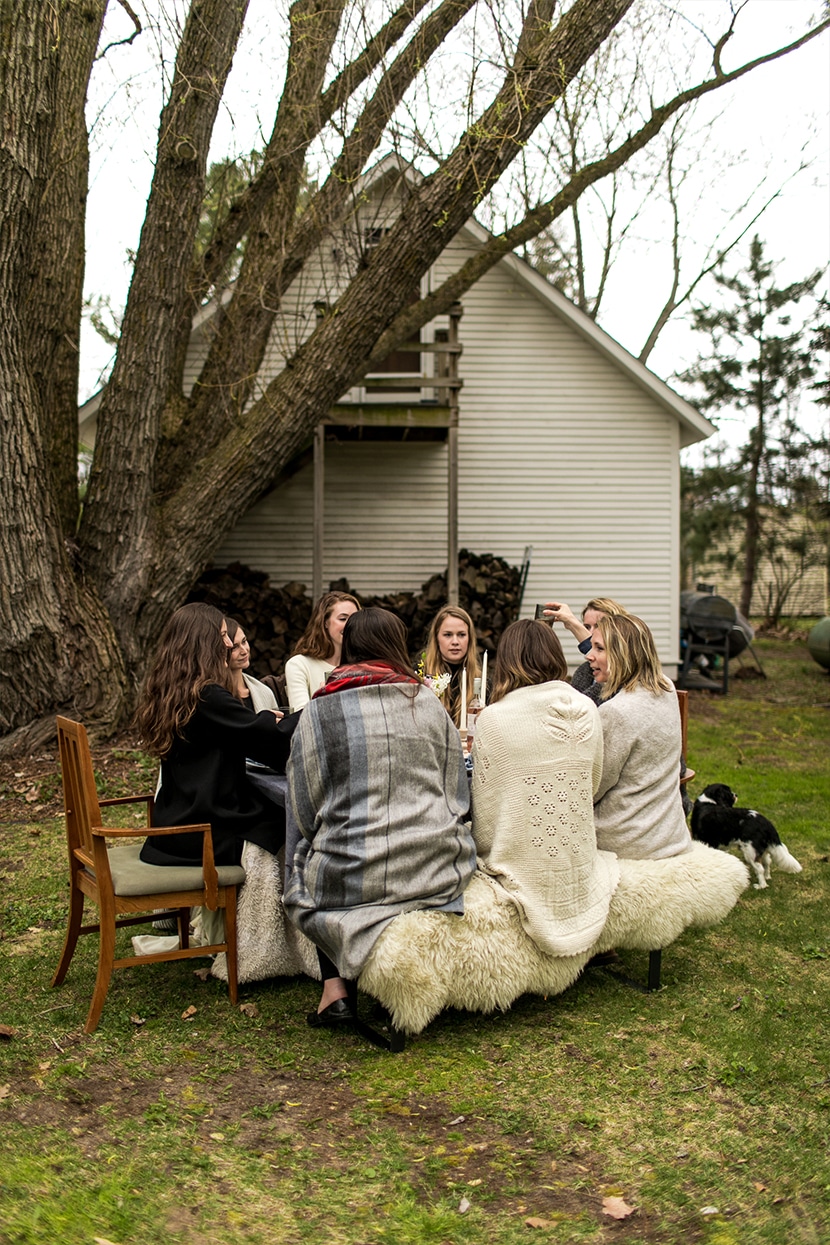 Once everyone got their food and we poured some wine in our glasses, I explained how their name tags had questions inside and we just started opening them and one by one sharing. Within minutes, the conversation changed from basic chitter chatter to deep and real conversations about growing businesses, chasing dreams, trips that changed our lives, where we found beauty in ourselves, and women that inspired us and why. This was the kind of break in the evening I hoped these questions would lead to. Since I am someone who grew up struggling with making girl friends because I felt I could never be as vulnerable as I hoped, I had vowed in my 20's and beyond to make intentionally deep relationships with women who inspired me. It has been a journey, but I am thankful to have found women I can bare my soul too without fear or reservation. These women I hope felt my faith in the community we had at the table that it could be trusted to do that as well that evening.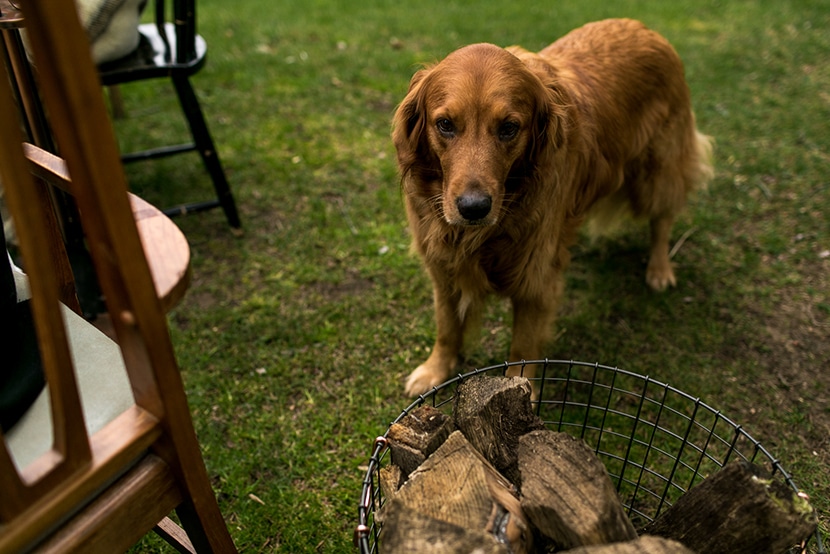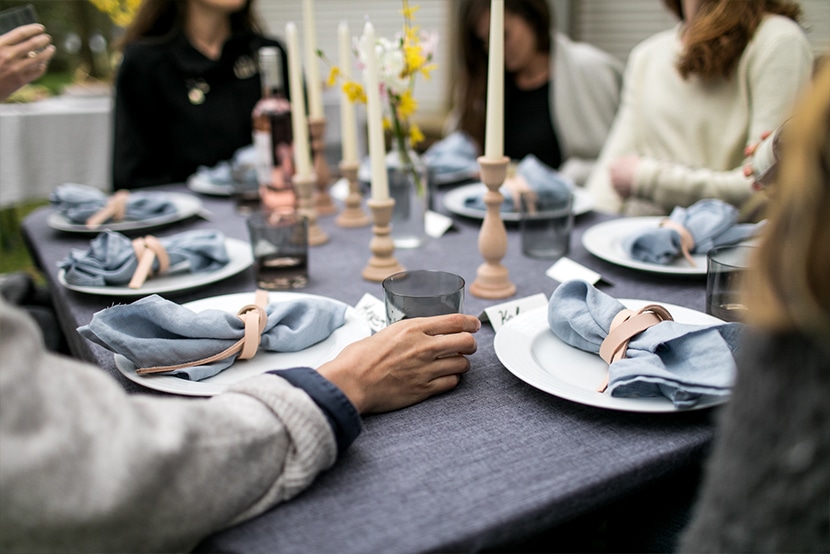 My favorite moment of them all was the connections that came as one woman answered her question and it sparked a moment with another woman at the table, which lead to a deep conversation about failure or identifying who they are and owning it. It was incredible to think these simple questions could create such a turn in the conversation at the table.
As we finished our meals, Mike offered to make a fire. So we pulled the chairs from the table and we got cozy by the fire. It was something unplanned in the evening, that I am so glad naturally happened. We took a moment to clear the table before more wine was poured and to clean up so we could enjoy the rest of the evening with little to no responsibility. Mike then relieved our sitter and put Hayes to bed and left the camera in the hands of my friend Mae to capture moments around the fire.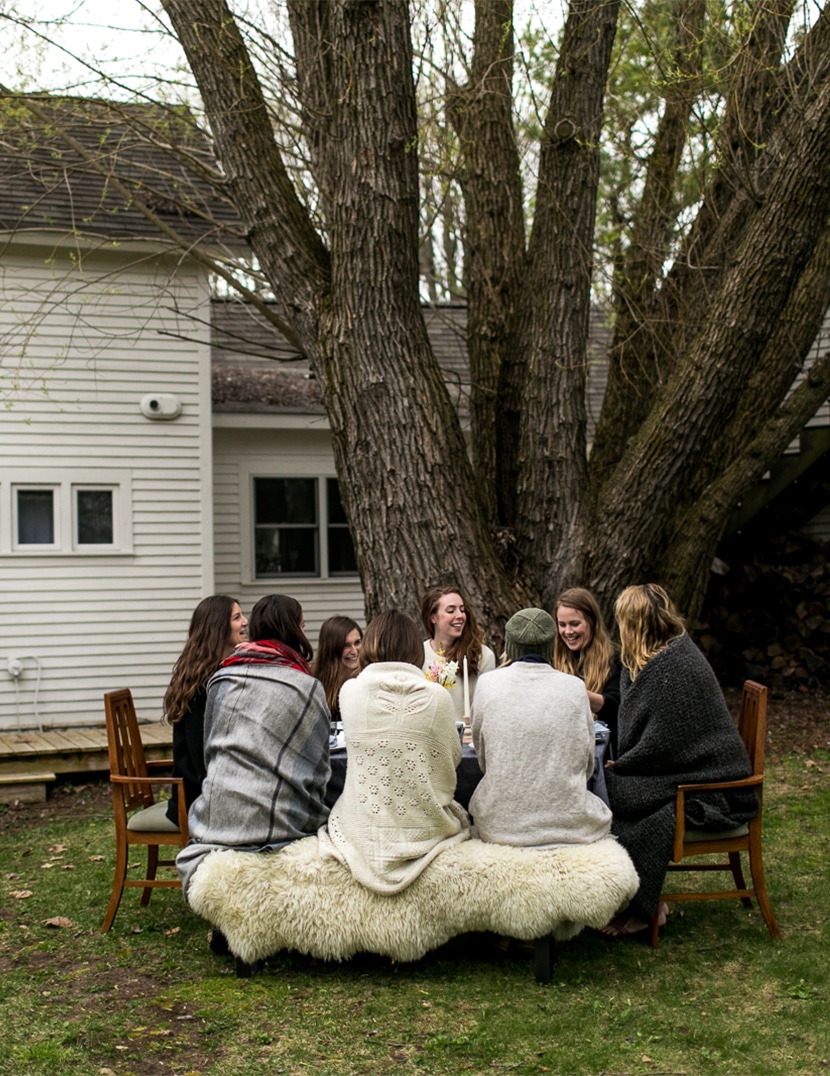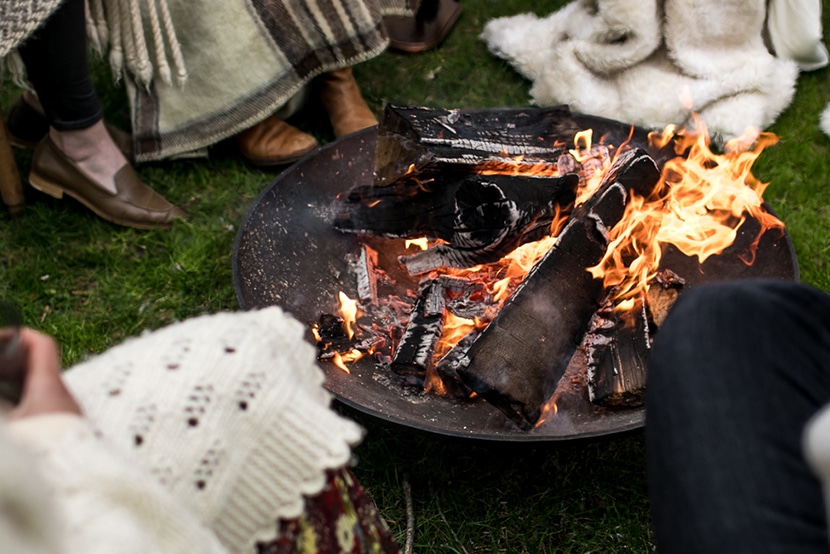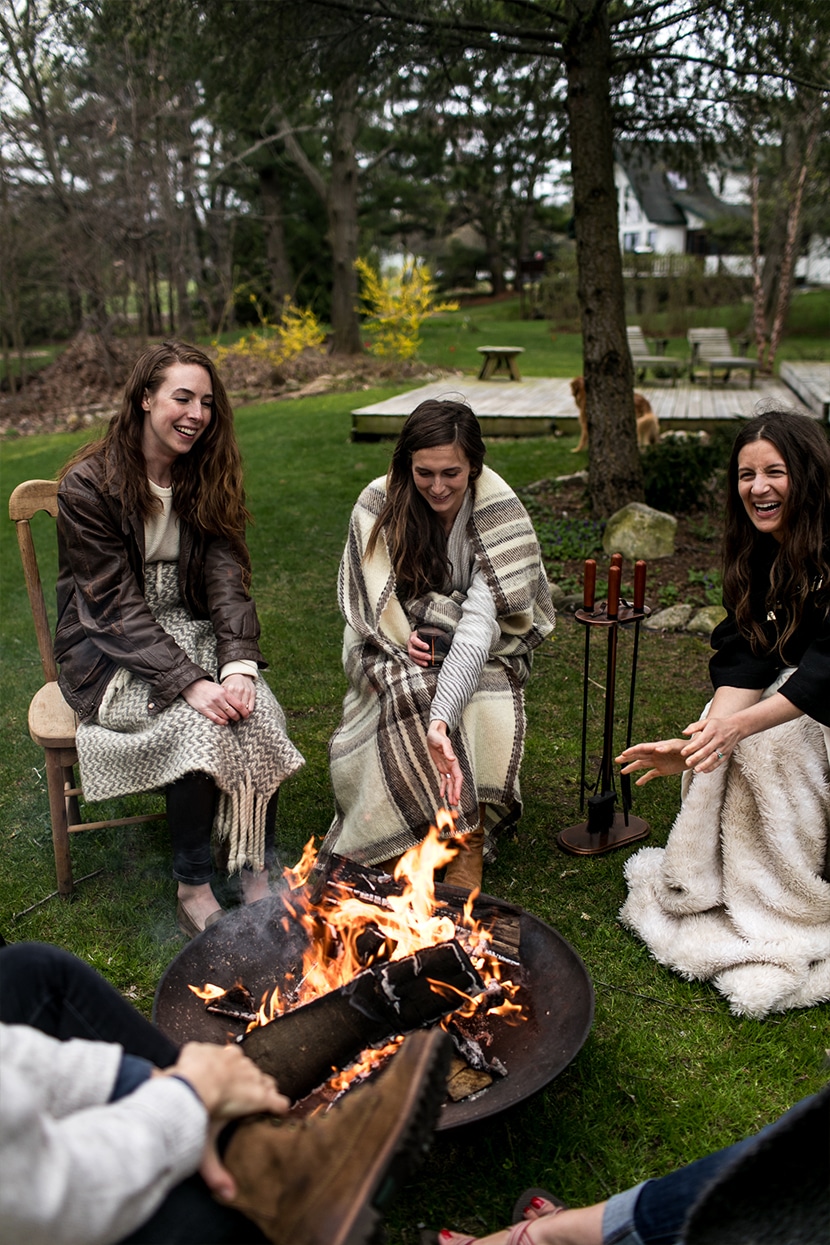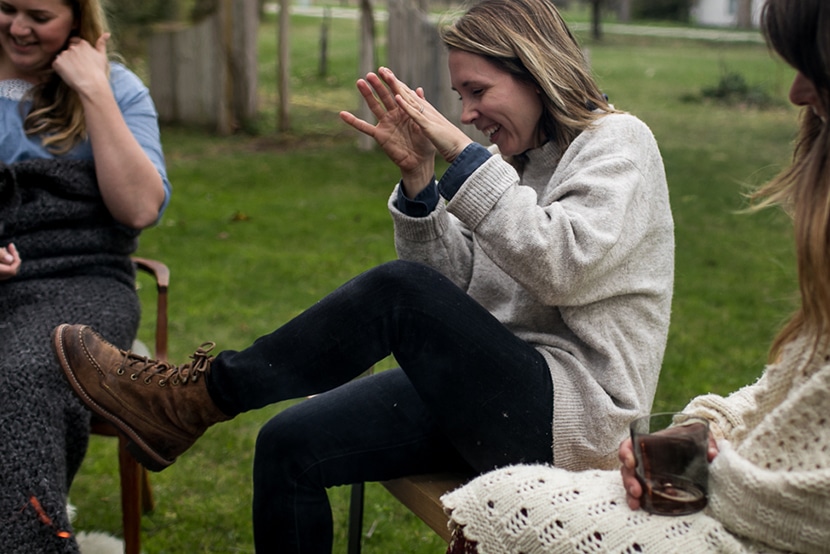 The evening carried on till the sun began to set in the west and the chill became more than we cared to enjoy even as northerners. We headed indoors, guitar in the hands of Jillian from The Bergamot. A few girls headed out that had a little drive home while the rest of us enjoyed some cake Mae had brought from celebrating a birthday the night before. We poured a few more glasses of wine and sat in the house while Jillian strummed and played music. The strumming eventually turned into a sing along to Feist and May Erlewine. We talked about the area and how we all love it. We shared how we feel so filled and creative here. We planned more gatherings and I felt I had just found a new girl gang I never anticipated the night would bring me. I figured we would all make new friends, but these women were amazing, creative, open, honest, and strong. They reminded me just how important it is to enjoy what you do, embrace who you are, and allow yourself to fly freely as yourself in this world.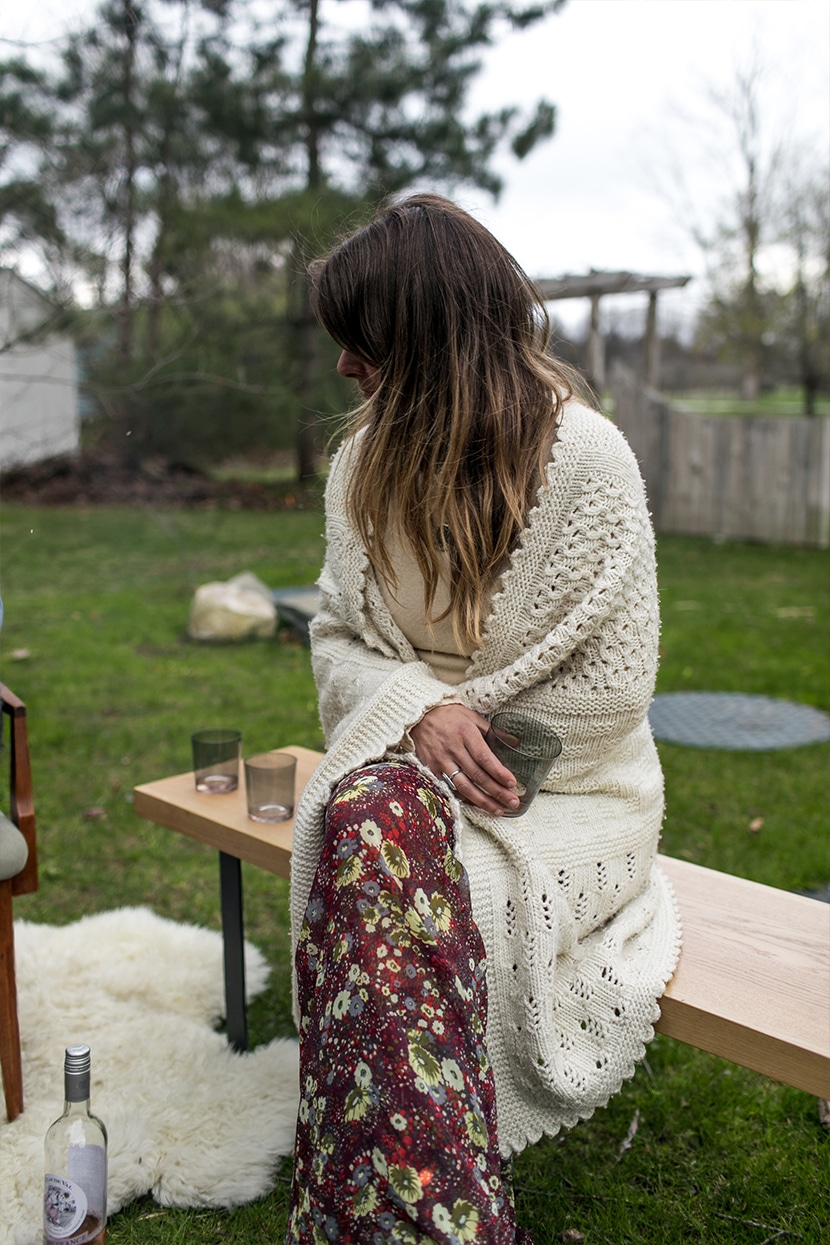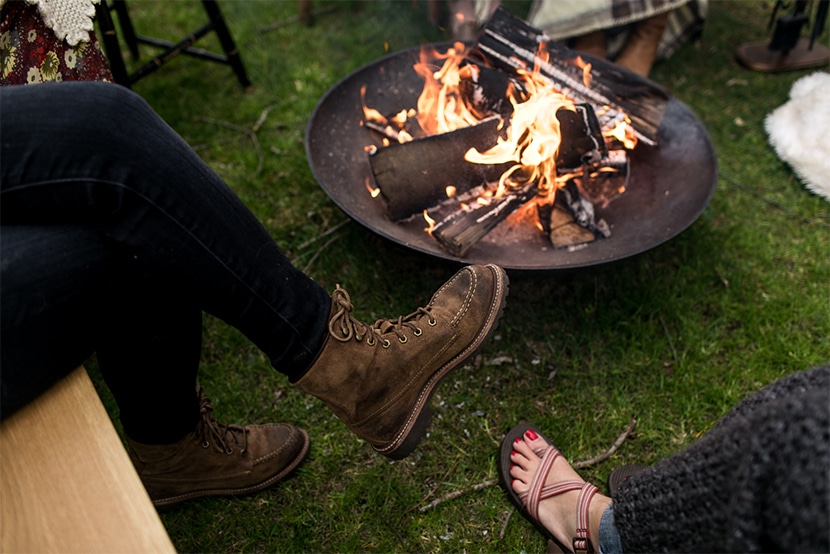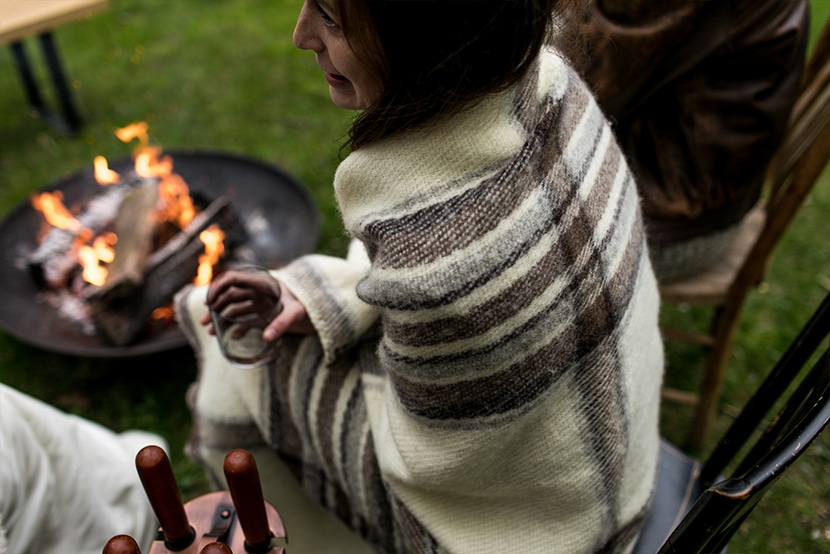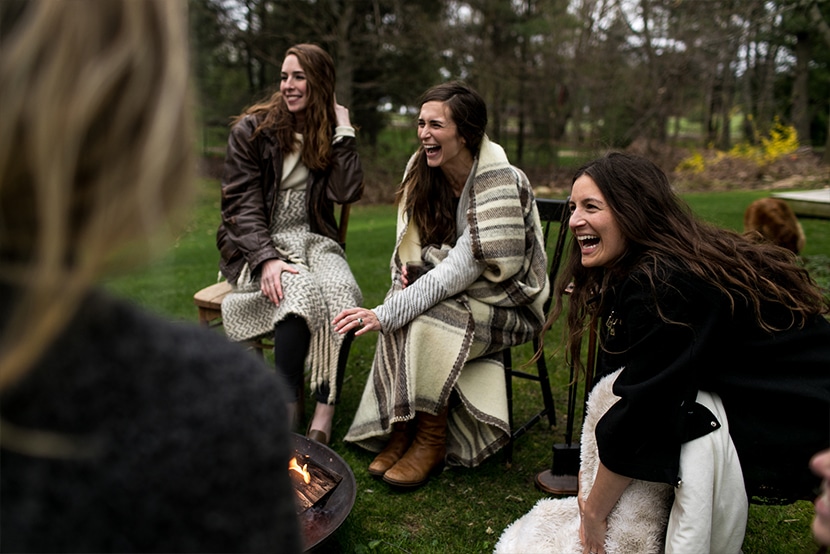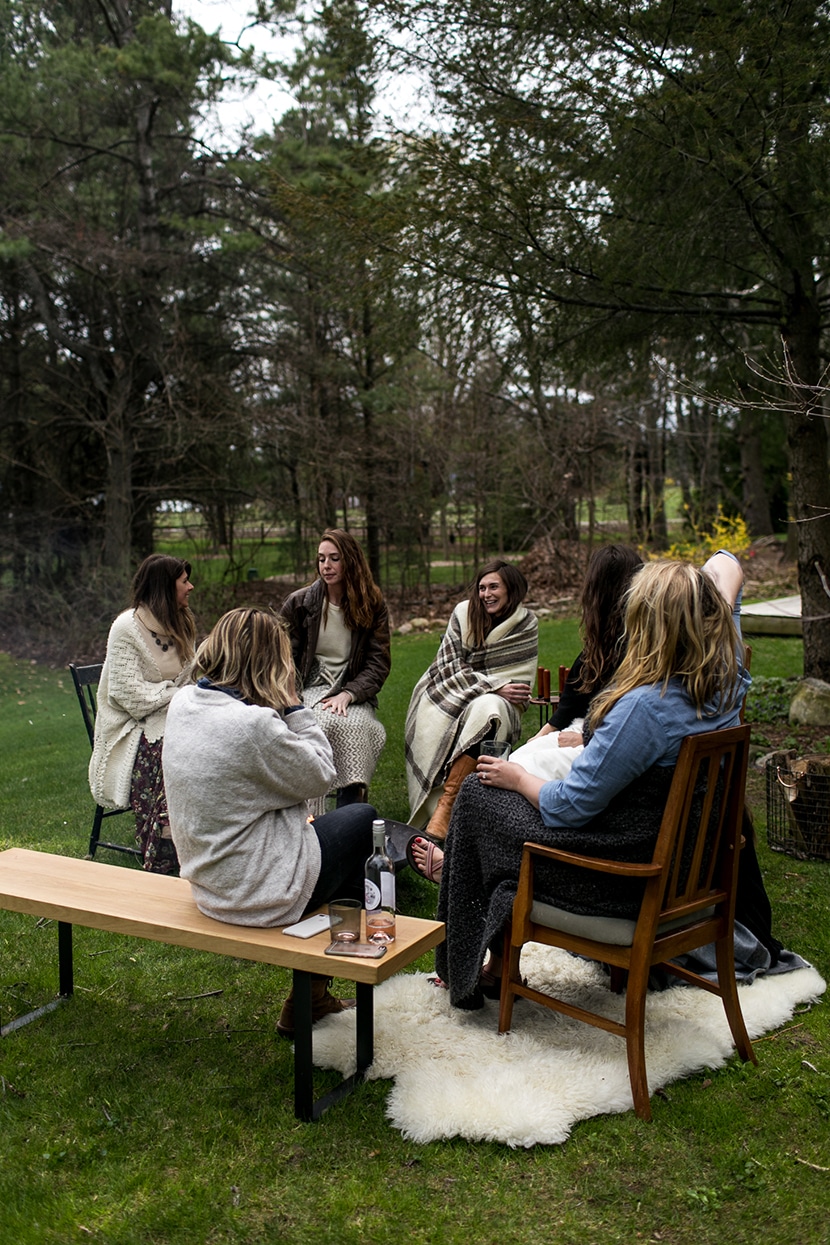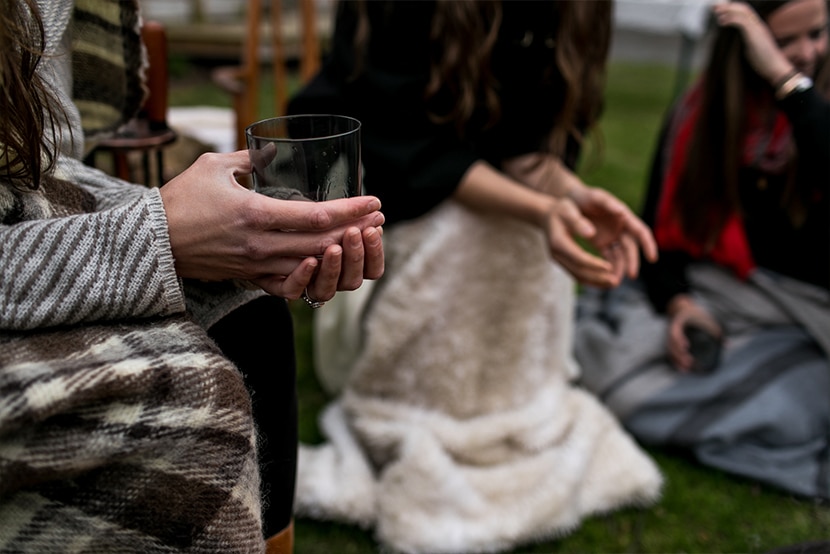 I hope you find a way this month to bring together new and old friends. I hope you find a way to feel the beauty of a night like this. I hope you feel inspired as much as we all were by an evening of honest conversation, music, creativity, and just getting some much needed time with women. It never stops amazing me what happens when powerful women gather together free of judgment and out of love.
To make this process as relatively easy as I can I have the checklist of items and details on the place cards in this download for you. I wish I could come and attend every single one of these events or host them for you so you each could experience this the way we did this spring evening, but since I cannot I hope this makes you feel empowered and inspired to do it for yourself.
Also, because I know you want to know where everything came from here is a roundup of the items for you:

Linen Table Cloth
Fur Rug for Bench
Similar Bench (our's was handmade by my dad)
Chairs: Collection from antique stores (suggestion: ask friends to bring chairs)
Blankets: Brought by friends at the gathering but see the roundup for a few suggested ones
Wood Cutting Boards
Serving Bowls from Target this one and this one
Tongs from Crate and Barrel and Roost
Firepit (similar)
Smoke Colored Glasses
White Plates
Blue Linen Napkins
Wood Candlestick holders in sizes one and two
Cream Taper Candles
Bose Speaker for music
Vase for Food Table
Linen for Food Table
If you hold an event PLEASE share it with me. It brings me so much joy to see how I inspired you to have these amazing life moments. Tag it with #IntentionalSeasons and #ASimpleEvening so I can catch them. I check often!