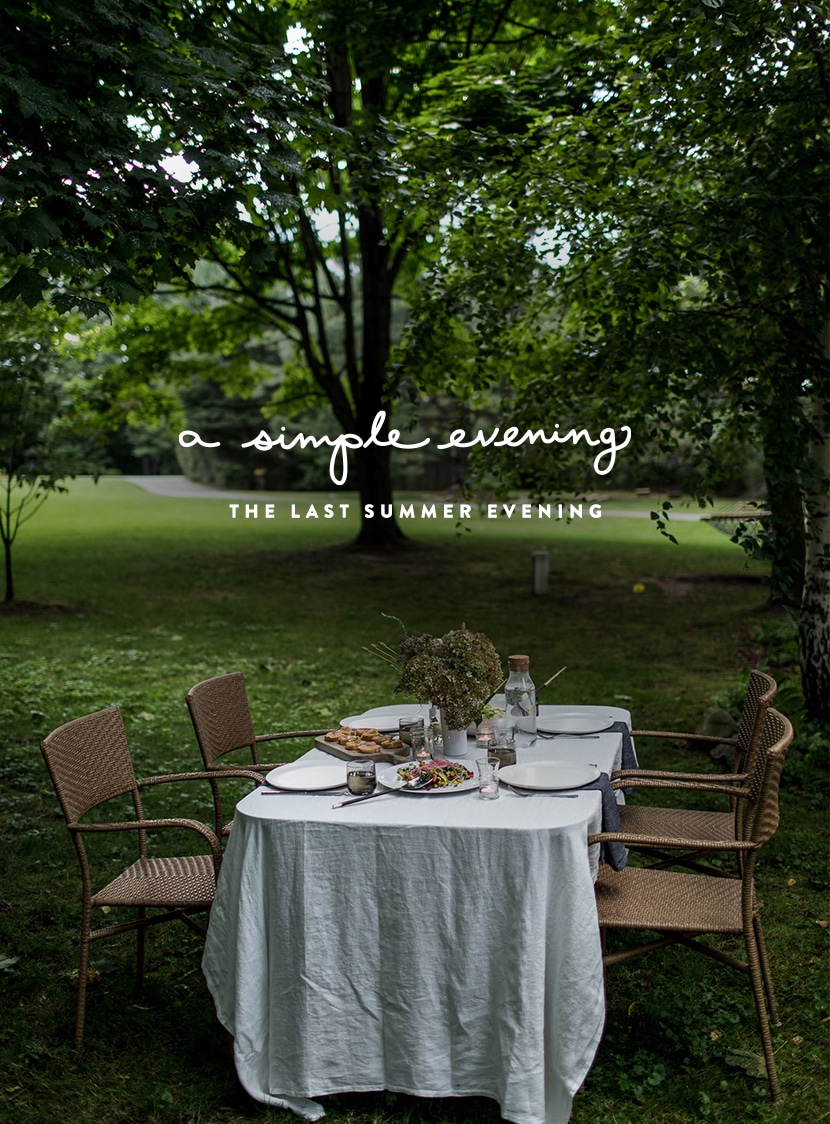 The beauty of the end of the summer is when those first few cool days come swinging through. After so many warm days I welcome the cooler air. I grew up in the cool air and have always known September as a month for grabbing your sweater for the first time. It is always a sign that summer is nearing the end. Sometimes the end is welcomed and sometimes we aren't ready for it. Each depends on the year and how things shake out for that season in our lives. Either way, summer's end is inevitable. So today on the blog to mark the end of one season and the beginning of another, I thought I would share this first cool evening in September that still granted us weather to gather but with the sense that summer would soon be gone.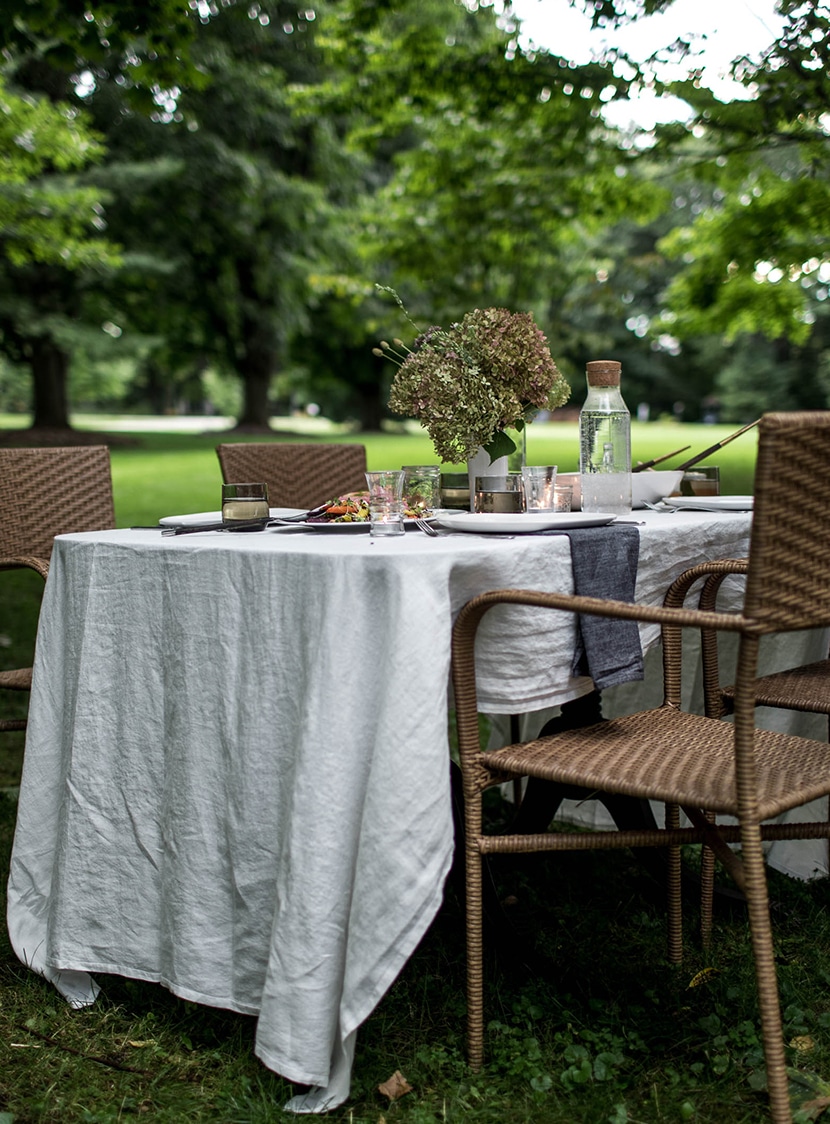 Though today marks the beginning of fall I am sure like many of us your days are still warm. Maybe the evenings are getting cooler, but the sun is still warming the day enough to warrant not putting away your summer clothes just yet. This also means the time to gather outside is not nearing an end either, but our gatherings will be changing as we move fully into fall.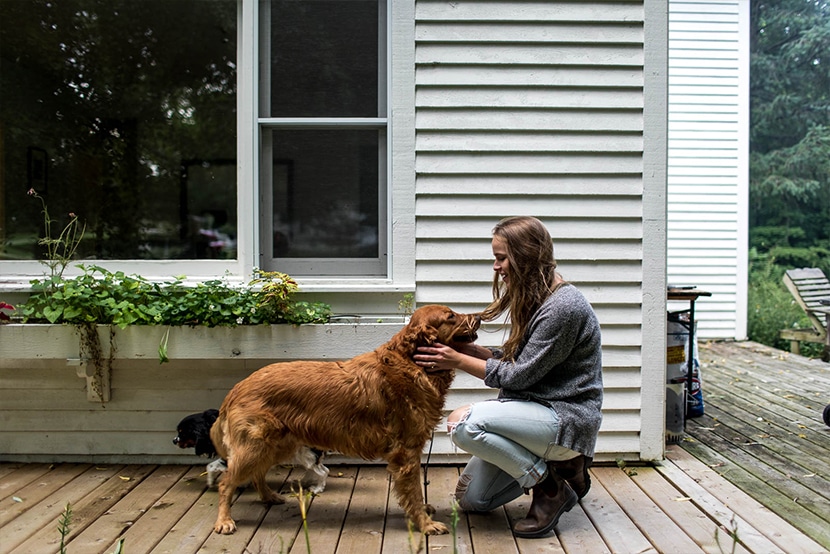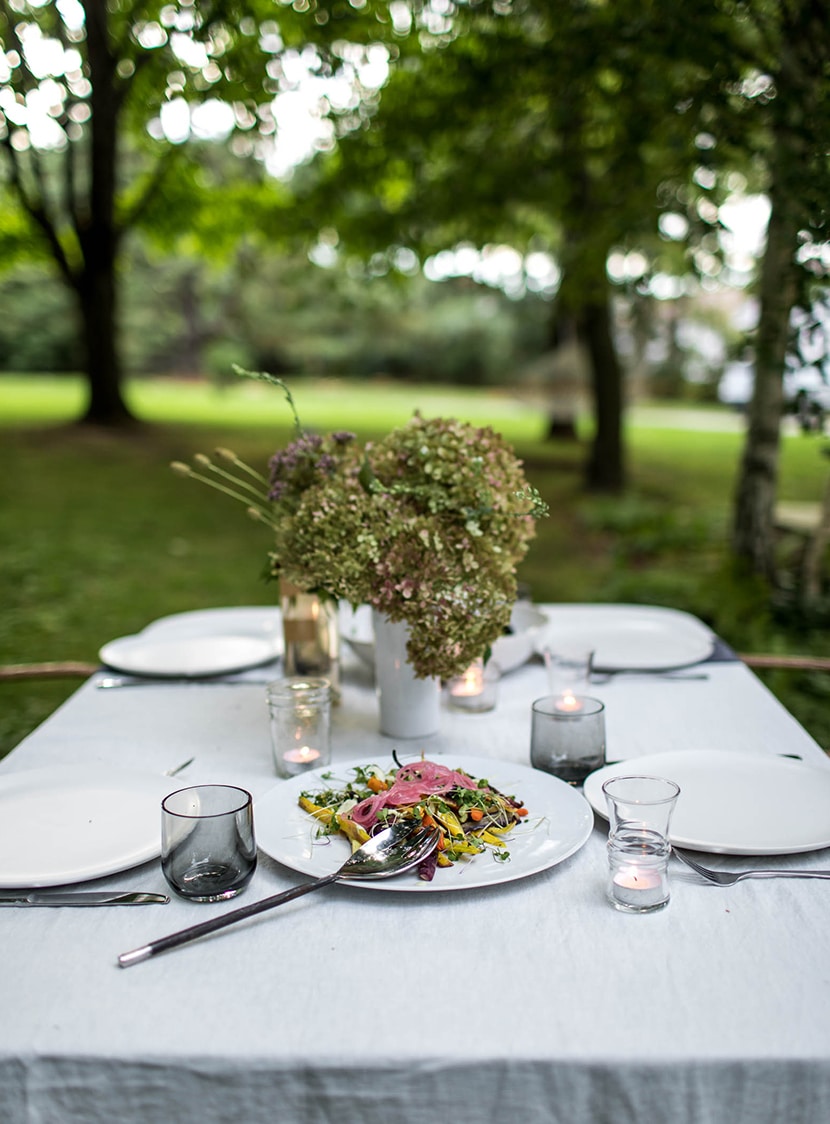 The food we will gather with will be becoming heartier and the end of the tomatoes is near. The colors of the items are deepening and becoming richer. This is all part of these important seasonal shifts. Being aware of them is important and gathering once a month allows us a chance to become aware of how our world is changing. Intentionally placing ourselves around a table set simply with those we want to connect with the most is a special and important part of living amongst the seasons.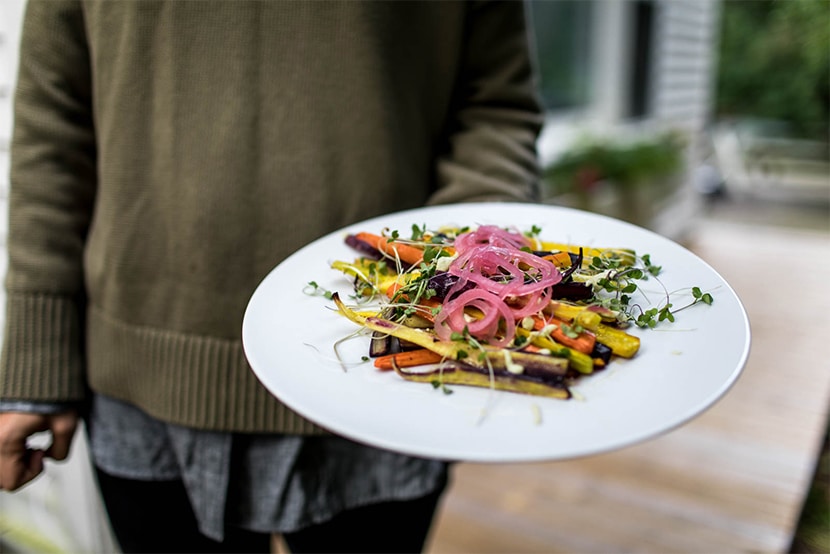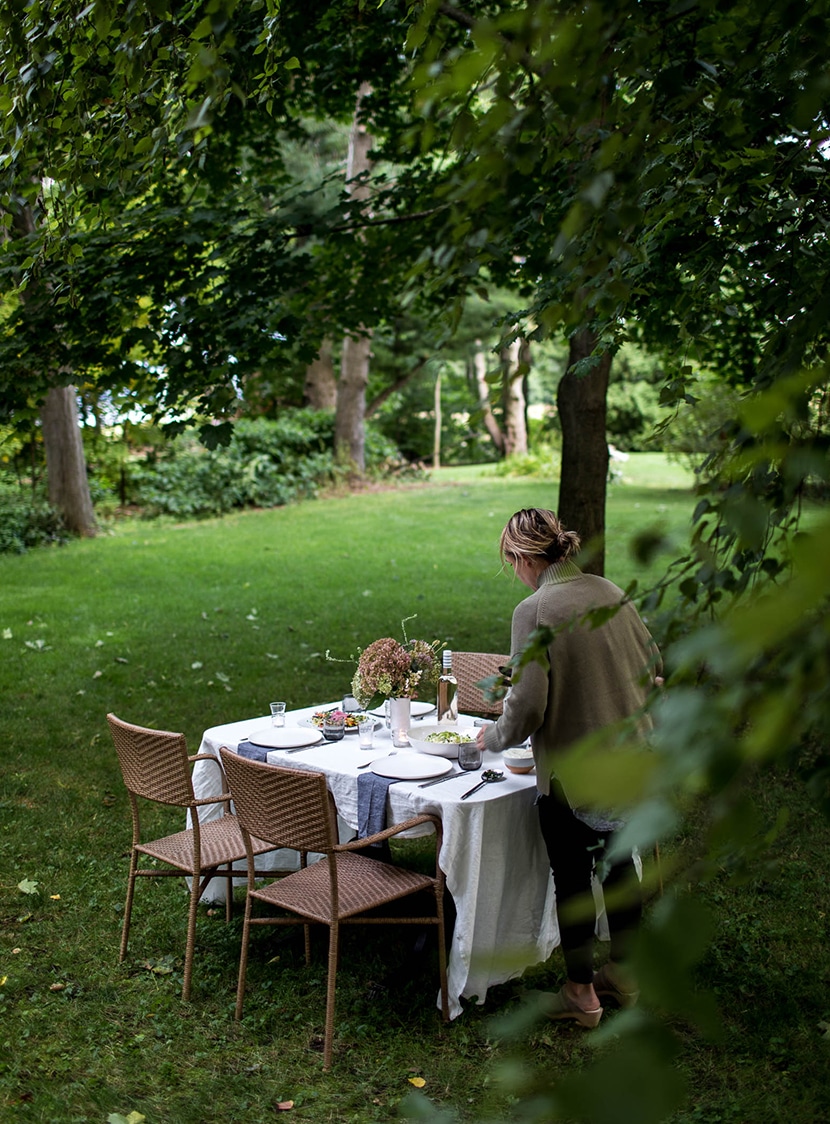 This evening Laura and Sam came over. You read their contributing post yesterday, and this was the evening Sam referred to where we brainstormed about their post. I knew we would be talking about life and how transformation has been a key part in our lives already at our young ages. I wanted to set a table that wouldn't pull me away from the conversation. I wanted to keep things simple. I wanted Hayes to be apart of it all as well because I knew Laura and Sam would embrace him being present in our evening. That said, I did very little but drop a wrinkled table cloth out of drawer on the table. Place our white dishes with my favorite chambray napkins. Hayes and I together picked the flowers for the table. Afterward when I set them in the center he clapped and smiled. I think he has seen me do this a lot 🙂 All of it simple, and about embracing what was on hand. Nothing else.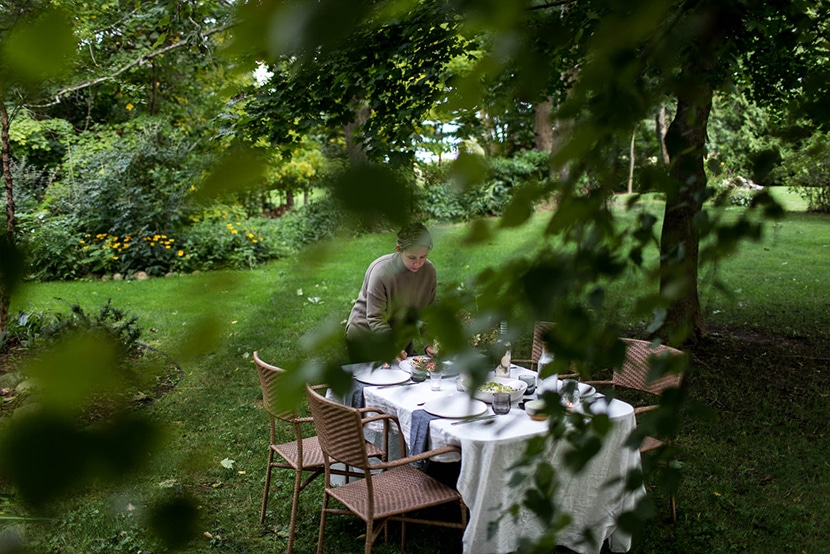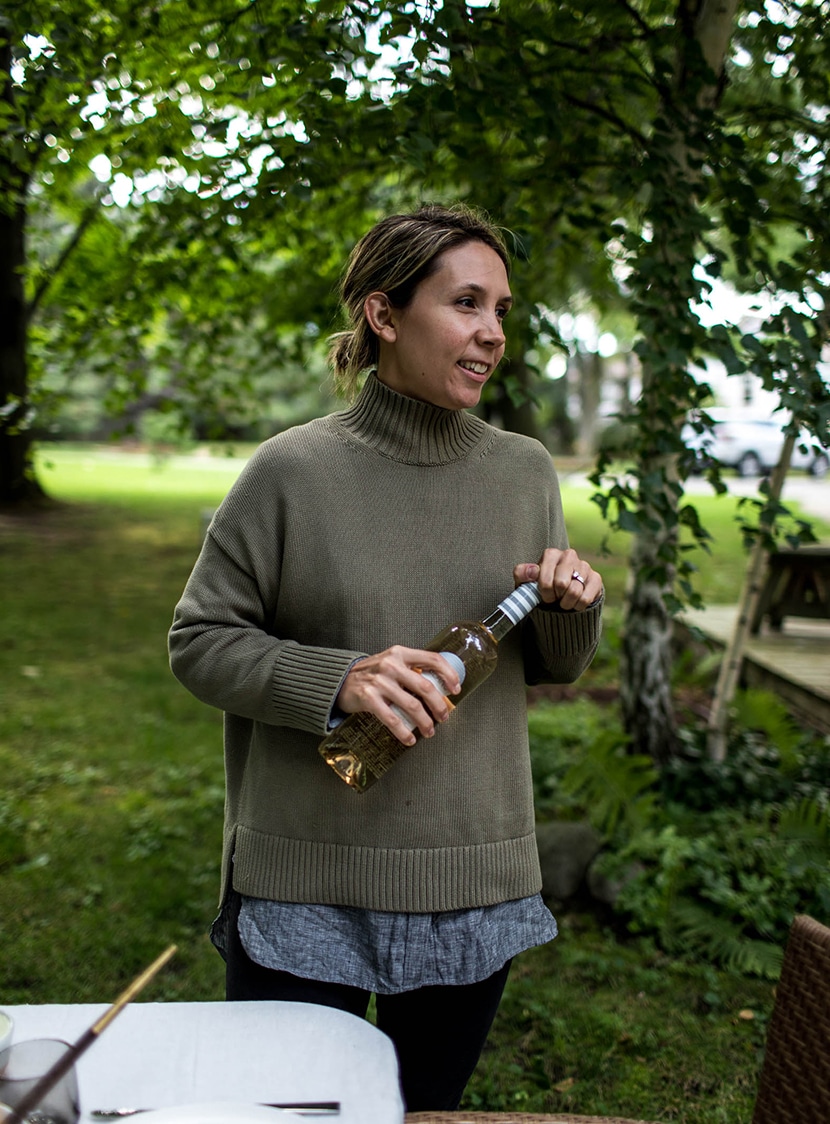 We pulled together simple food. Grabbed wine from the shelf and prepped to enjoy an evening in the first rush of cool air in months talking about life. Basically my favorite thing in the world. I thrive watching the seasons change because I know it is time to change too. I know it is time to mark the moment, reflect, and then look forward.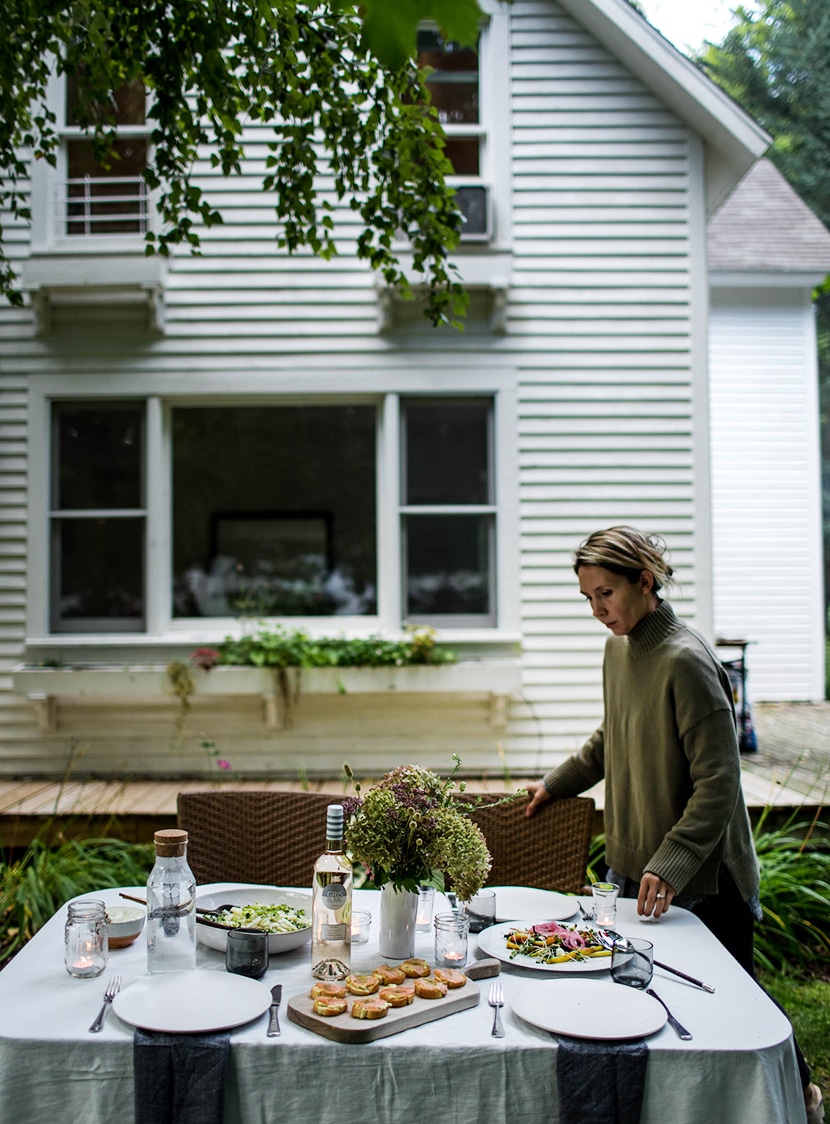 For the meal, I made a Kohlrabi slaw that was suggested to me by the farmer at the market. Very simple and easy dish and can make anyone a lover of that funny and abundant veggie this time of year. All you need is to toss the matchsticked Kohlrabi with rice vinegar, toasted sesame oil, lime juice, cilantro, some mild peppers, and salt and pepper. That's it. So easy.
Then we roasted some carrots with paprika and topped them with a sauce of cashews and pesto with pickled red onions and microgreens on top. Then Laura made these yummy crostinis from Food52. A relaxed and filling meal for a cool evening. A low fuss meal put together after work. If we did it, I know you can 🙂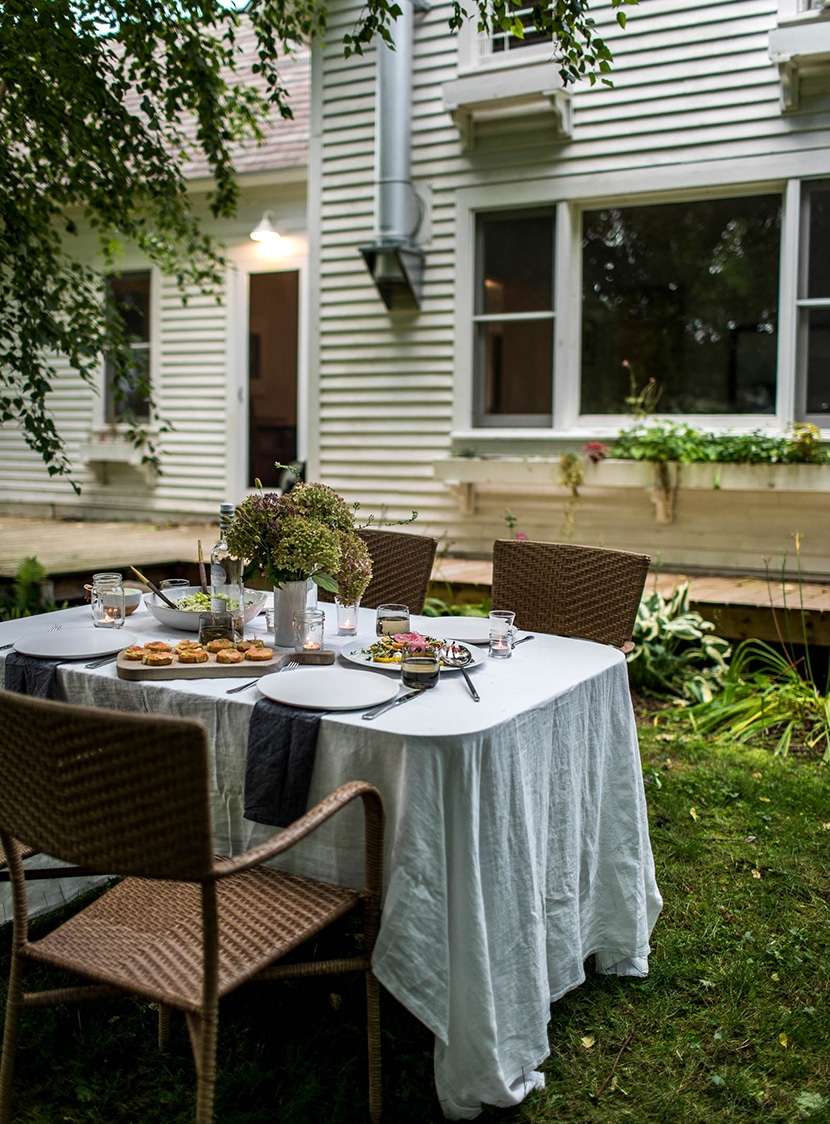 As we gathered around the table, we caught up on life for a minute. We hadn't seen each other in a few weeks. We had moved back to the farmhouse and they were prepping to move to their rental. It had been busy as of late for both of us. But no talk was small as we poured glasses of wine. We discussed how the weather seemed cooler earlier and how leaves were starting to change. Not soon after though, we started talking about how the summer's end felt welcomed this year. There was something so busy about this last few months that we were all longing for the cooler and quieter days of fall. We needed time for reflection, deep work, and less on the calendar.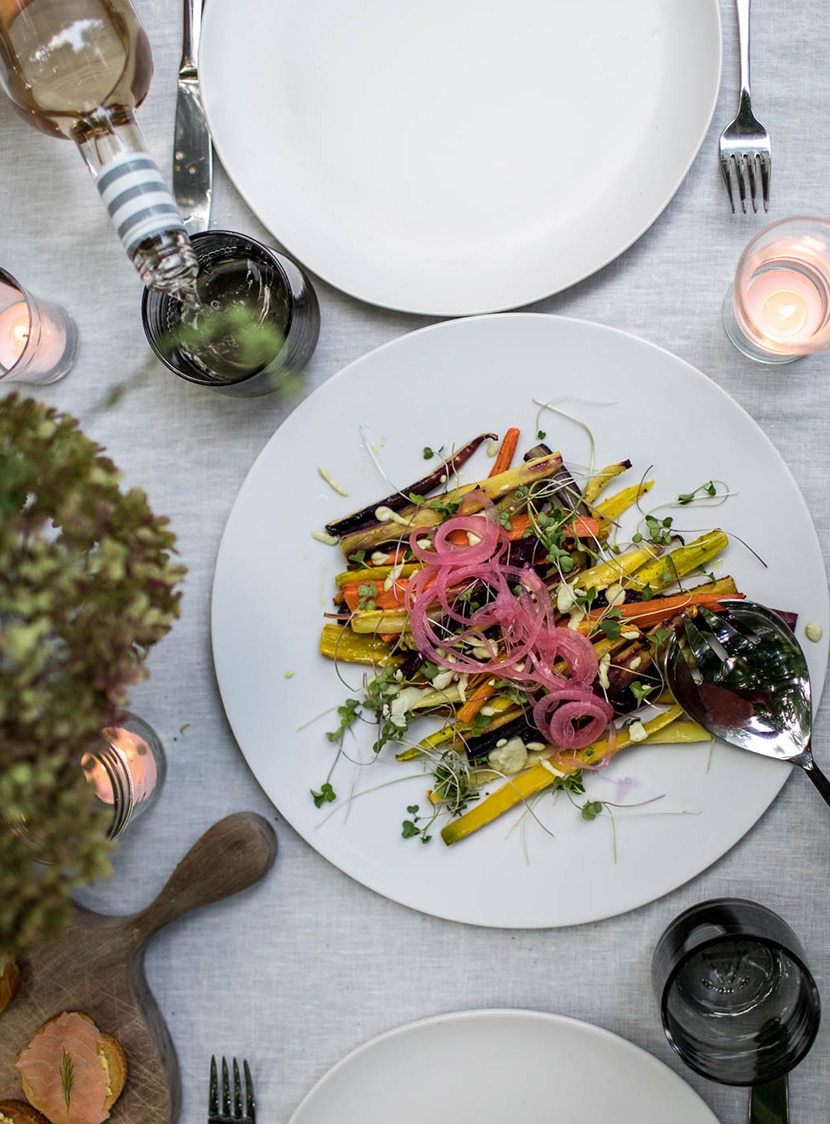 I find that interesting about this time of year. I love how summer never leaves a gray area, but only leaves us wanting more or ready to let go and welcome something new. To me, fall is an interesting season. I love it. In fact, I might say it is my favorite. Summer is amazing and full and beautiful, but it leaves far less room in our lives even with the extra sunlight. I feel most at home in the fall, but fall has a tendency to feel hard, trying, full of change, and like stumbling in the dark sometimes. We typically want to start something new, get the most out of the end of the year, and without knowing how things get turned upside down somehow no matter what.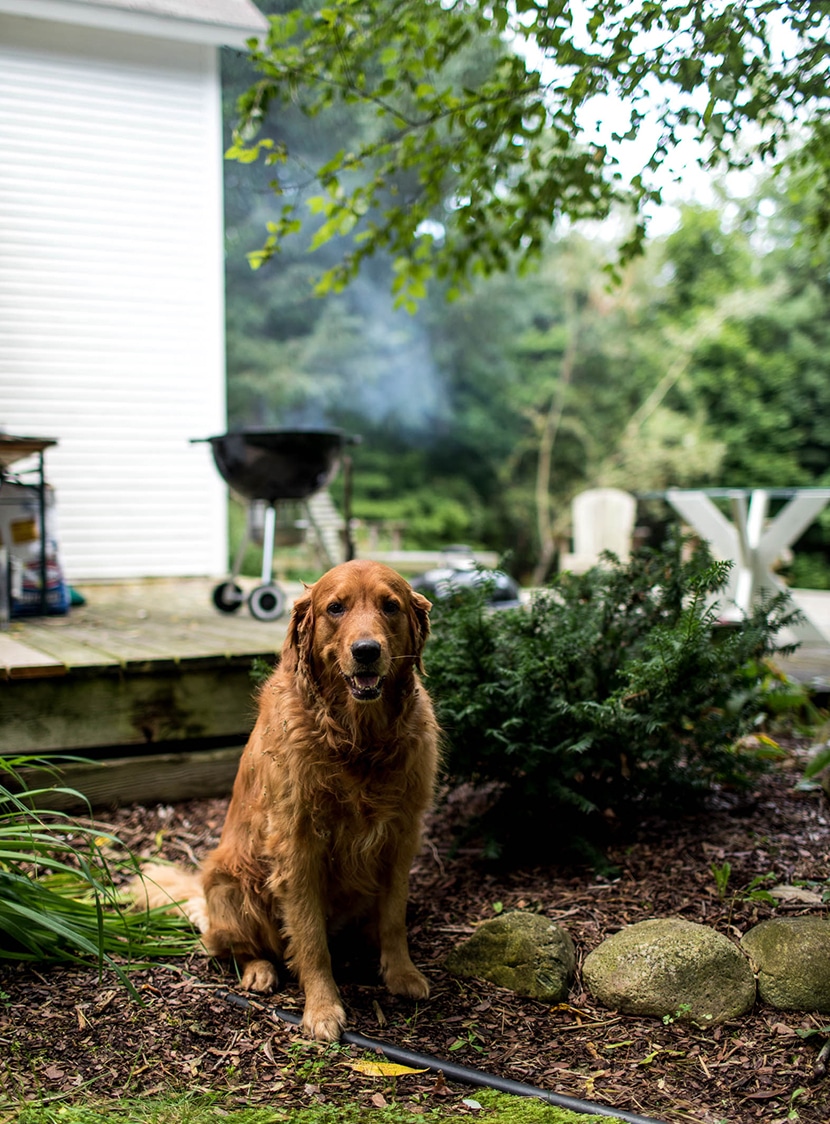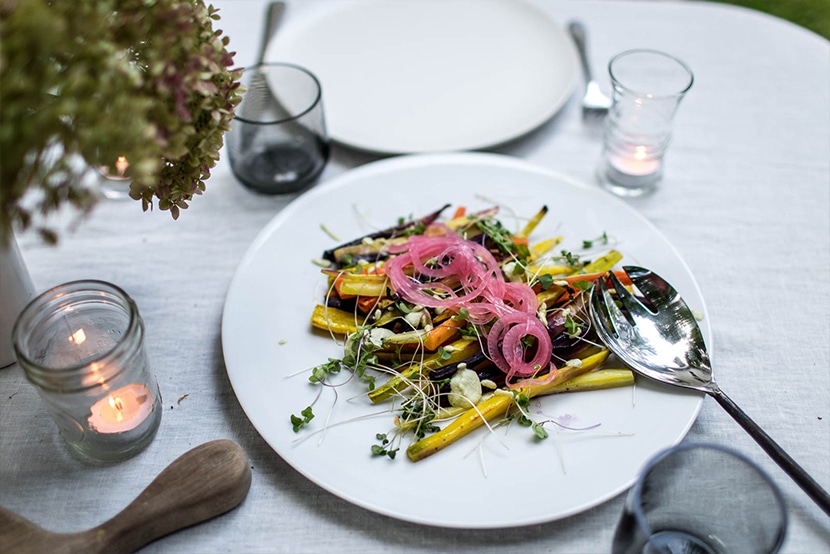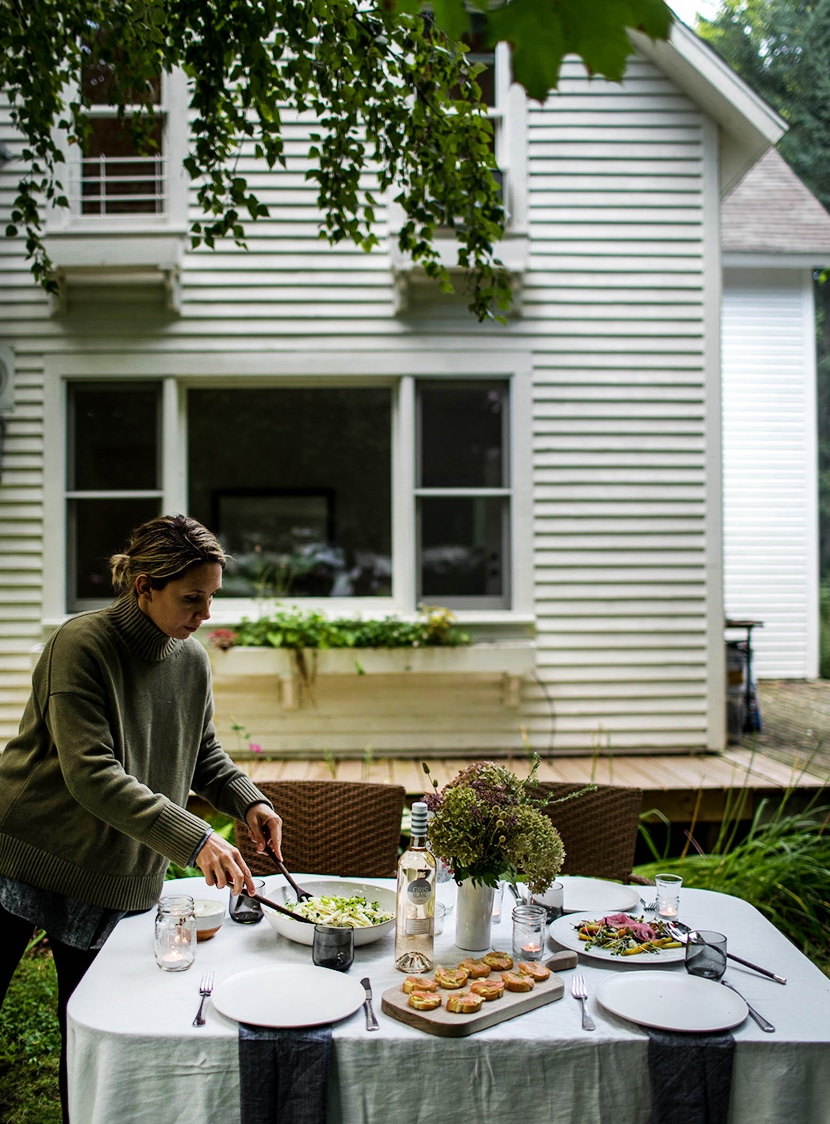 Already as a I watch the leaves change out our windows I am thinking of how I have changed this last season. I am noticing the things that have become stronger and the things that have softened where I needed them too. It feels summer was a season of a lot of growing and shaping myself in ways I didn't anticipate but I am thankful for.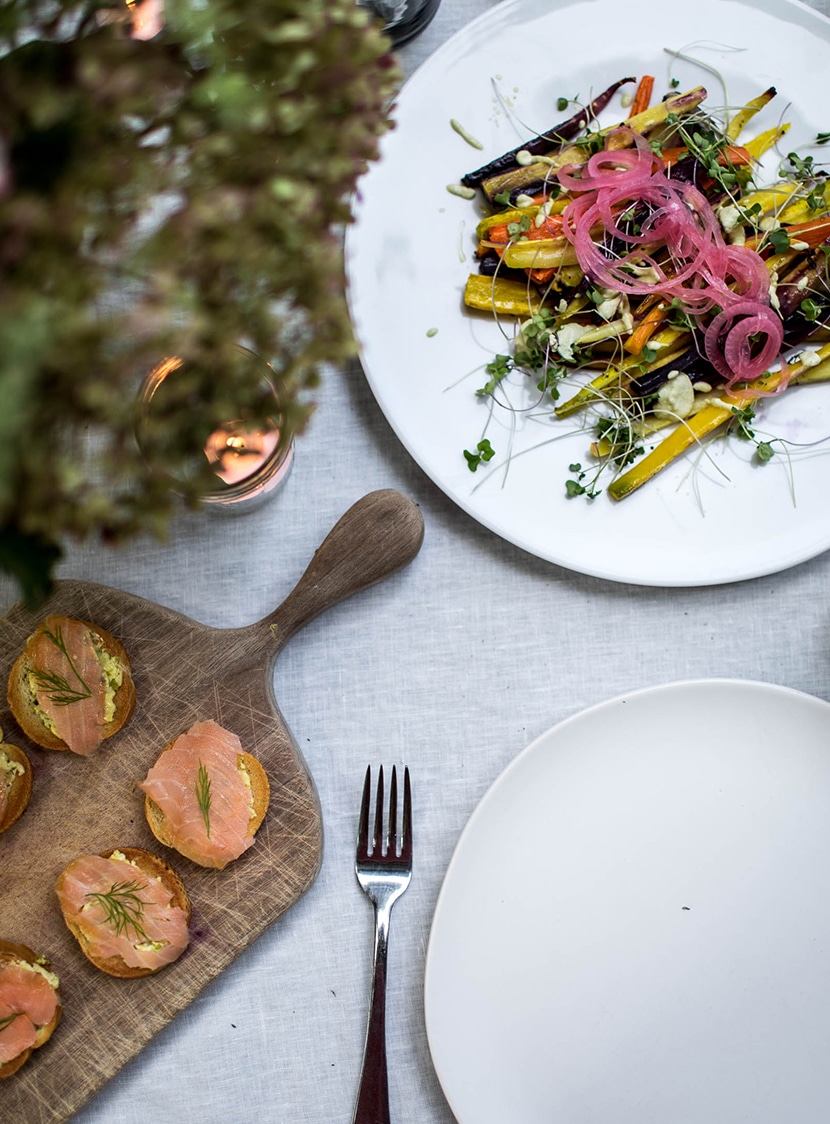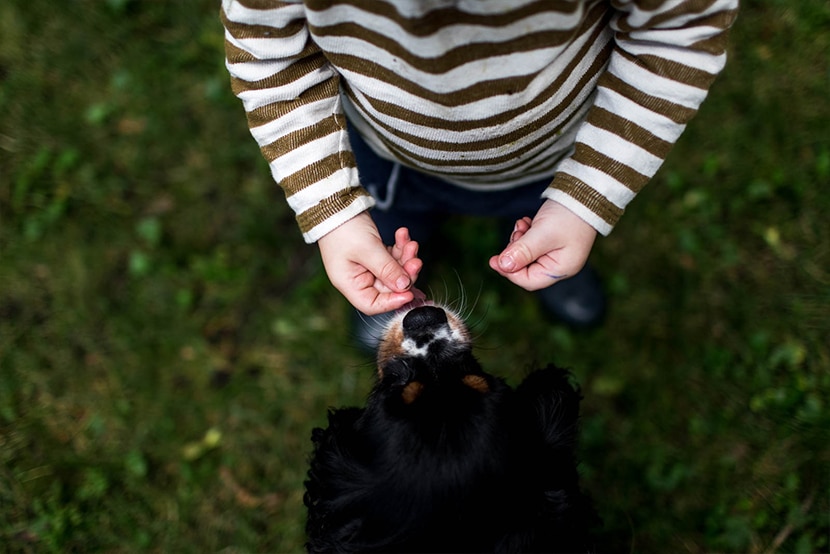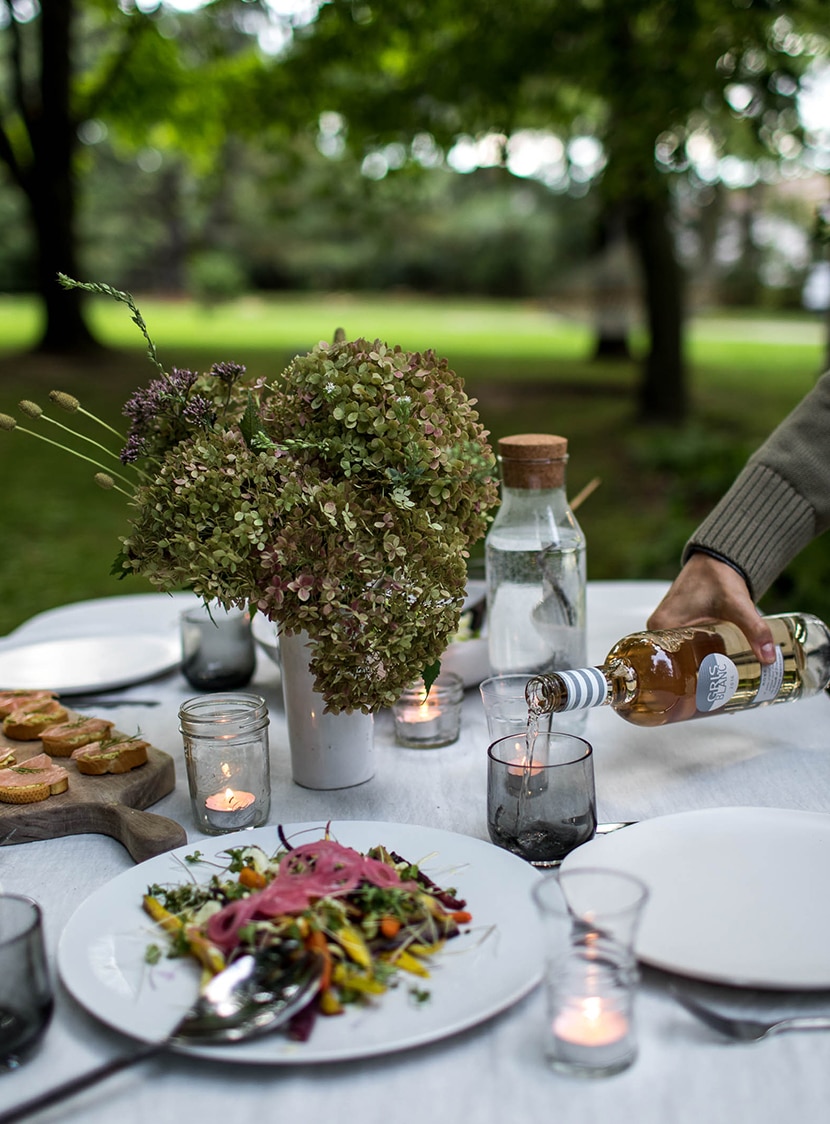 Over the meal that evening, we talked about those types of transformations. We reflected on the past both in the past season, but also over the years. Each of us had things we saw we were still wrestling with, figuring out, and trying to make peace with.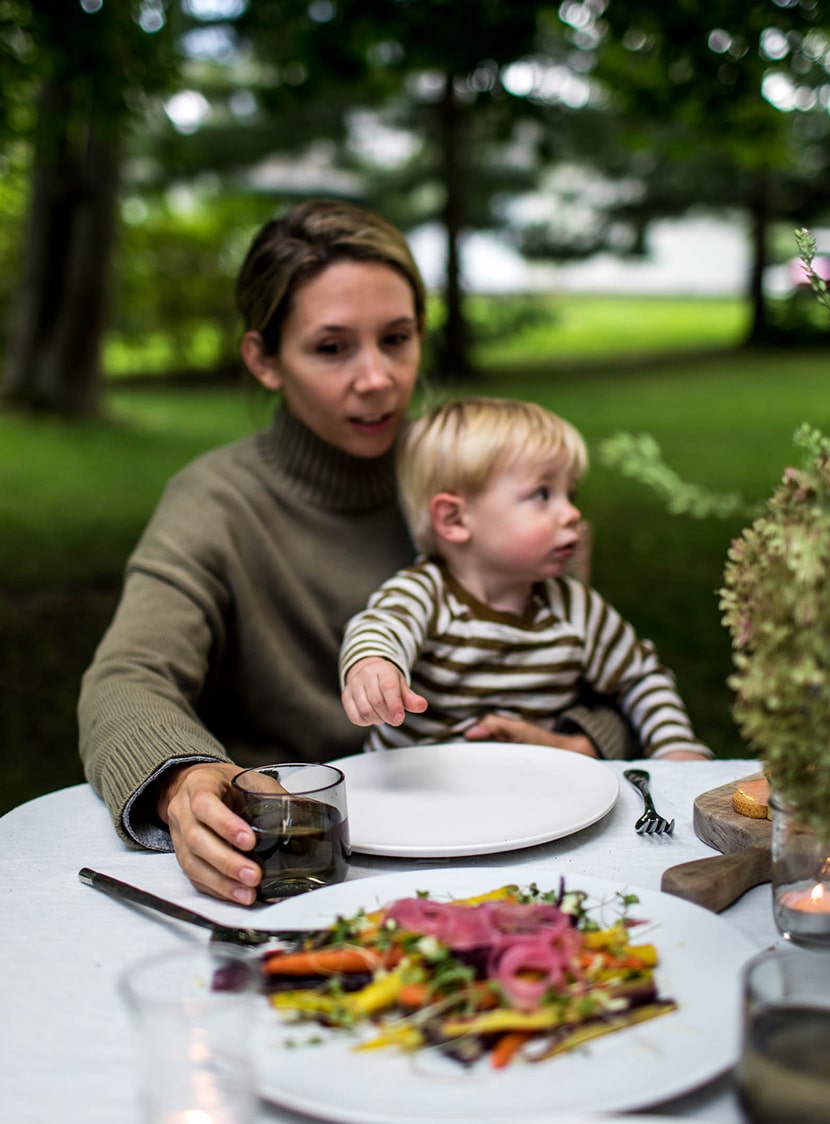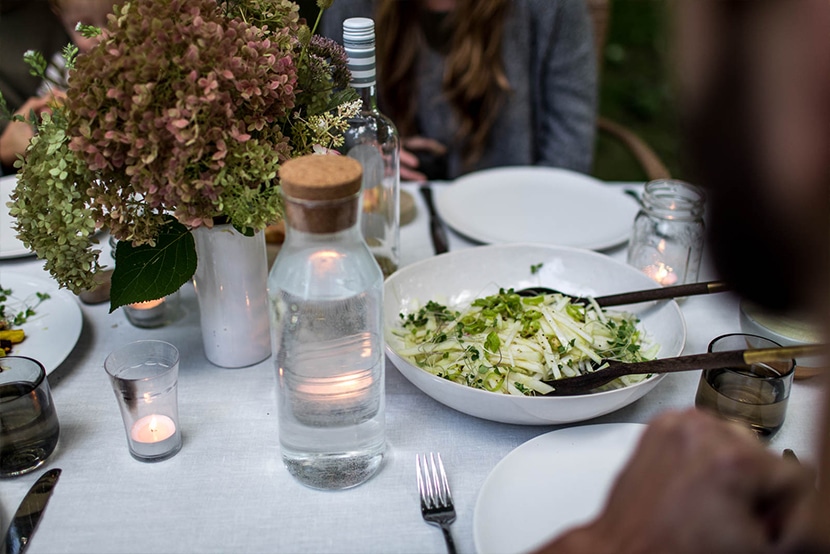 As we settled into pass dishes we started talking about what was ahead. We talked about busy weekends and trips. There were discussion of dreams, happiness, and how we plan to make it all happen. We discussed the fall and how it always seems to be such a time of transformation and noticing how our world has changed. Mike and I reflected on how a year ago we were moving back, going through a rough move, and a lot of change. This year it is different change, but it is more relaxed and full in such positive and beautiful ways. A year can change so much in our lives we realized.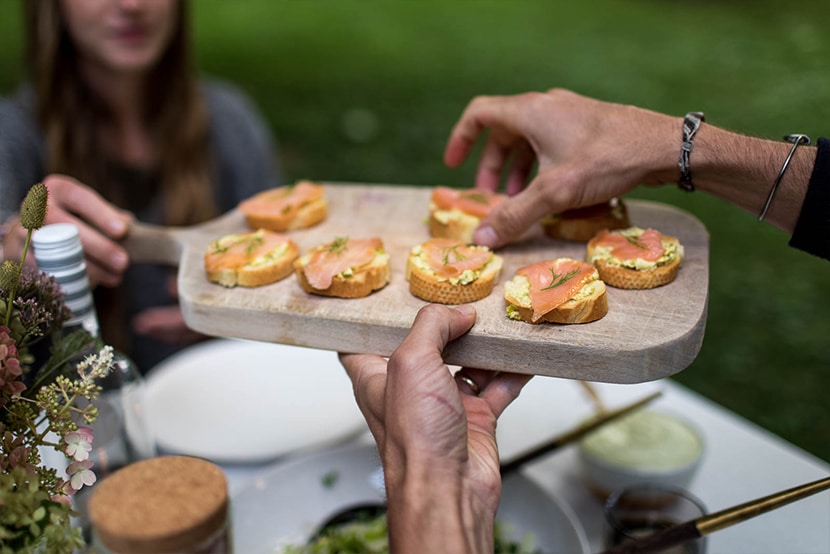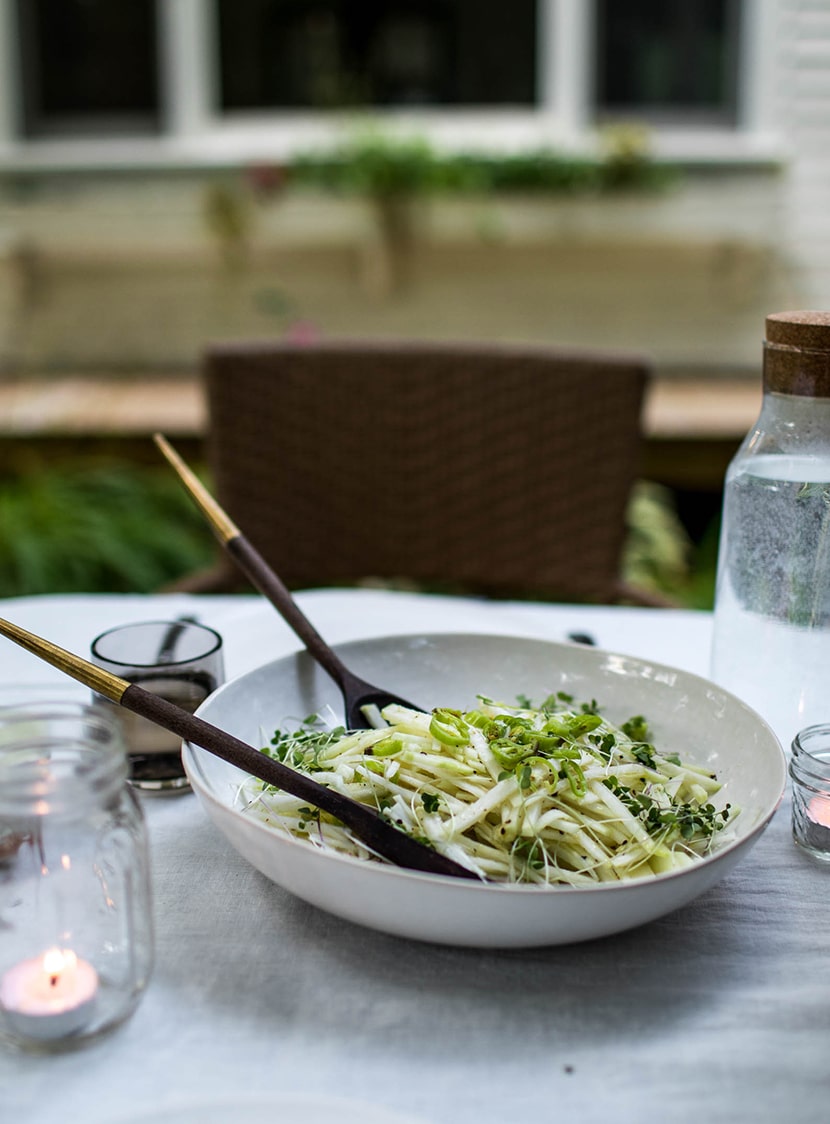 We then focused on the present and how good life was right now for us all. How thankful we are for moments such as this for life in this beautiful place and how lucky we feel. We felt thankful for great friendships and such amazing food. It all felt right, whole, complete. The conversation lingered far past dinner. The meal was rained out at the end, but none of it detered a beautiful evening of reflecting on the changing of seasons in our lives whether we are ready for it all or not.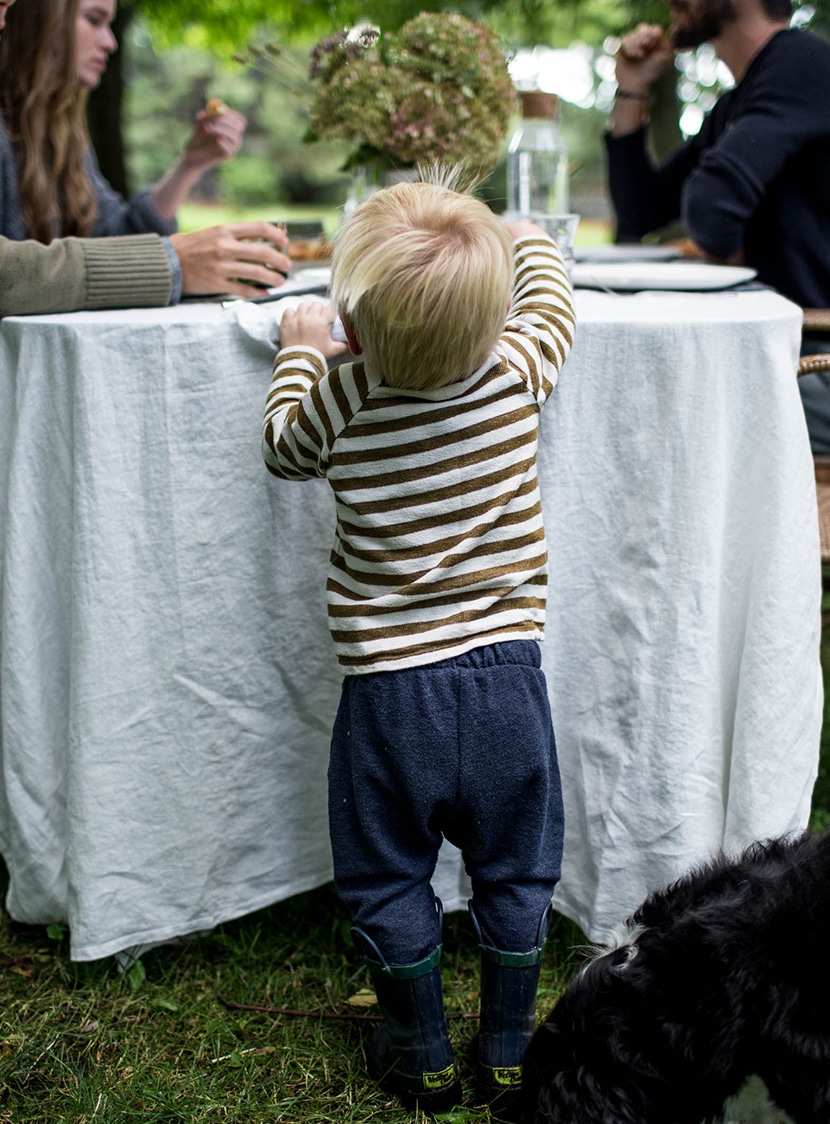 Though this night wasn't anything groundbreaking in terms of a table setting, I was thankful that we got to gather with Sam and Laura. We both had been very busy and it felt like forever since we had gotten to share in a meal together. So, the simplicity lended to a night of talking deeply and openly about life because the cares were minimal. Instead of worrying about details, we could enjoy each other.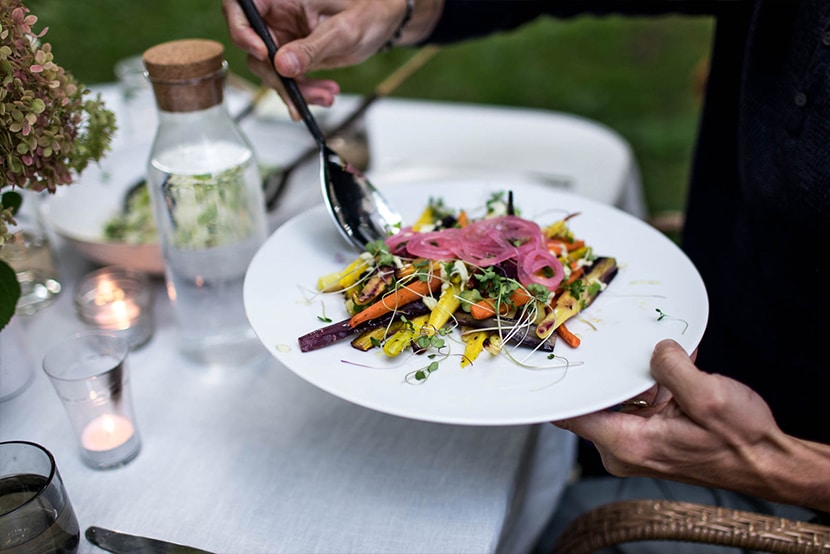 So as we close out summer and welcome fall this weekend, I hope you find time for that one last gathering in this season that helps you welcome the next. I hope you find time to bring those you love around your table or their's for that matter. Mark the month. Mark the season together. Identify where you struggled and where you should have let go more. Forget the present for a moment and relive the past few months together. Talk about what happened and how you grew or didn't. Then look to the future. Look to the season ahead. Let yourself dream with those around you about what the next and last full quarter of the year holds. Harvest is ahead of us. Fall is a season of such transformation. Embrace it. Fall into it. Be open enough with those in your community to connect with how you and they are all changing this season.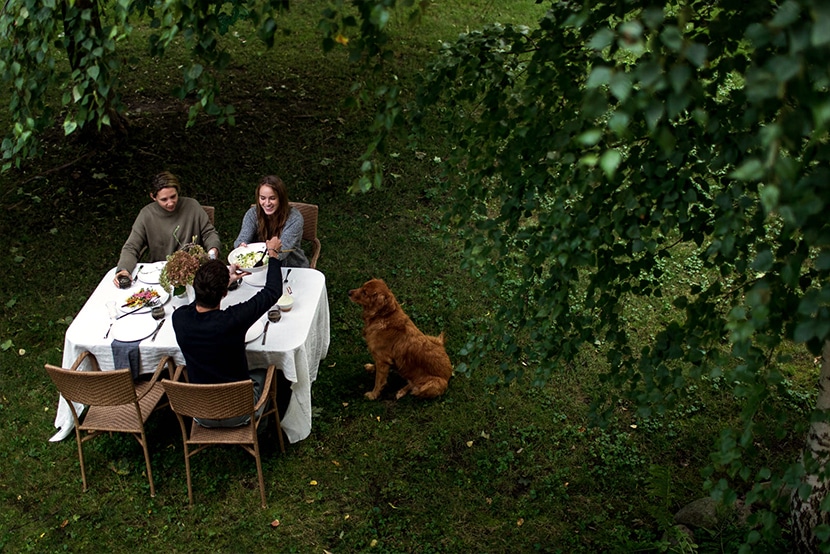 Welcome fall today and all it offers as our last final beautiful dance of 2017. Let's make it meaningful and about opening ourselves up to whatever the season may hold for our dreams, passions, and lives.