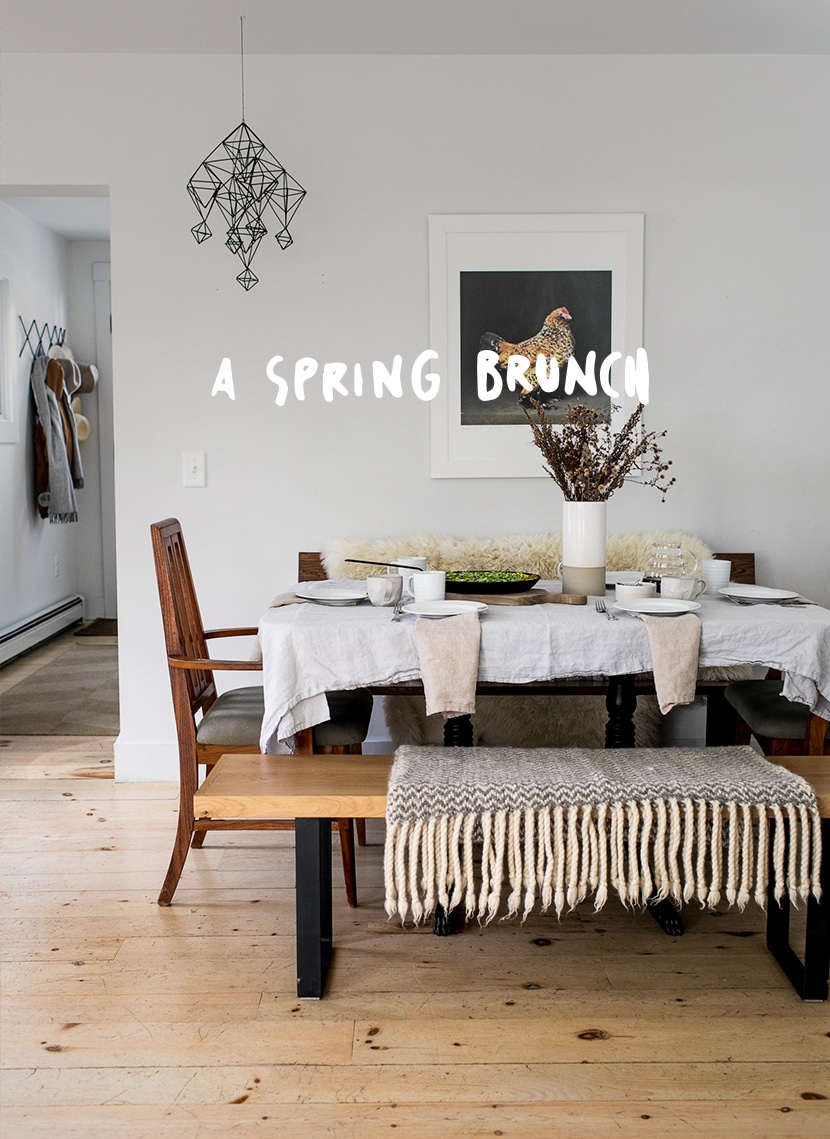 Since this is the month of awakening, we are breaking the mold of a Simple Evening and embracing the whole, waking up to spring idea and serving brunch instead of dinner this month. Spring is the ideal time for brunch. The early morning light is more refreshing than at any other time of year and the cool breezes that filter through our windows are just the right temp for brunching. I love spring brunch and it seems we find ourselves enjoying them out of tradition this time of year anyways with Easter, baby showers, and more. It is the perfect time to find ourselves choosing to gather earlier during the day rather than later. Maybe it is the fact that we have more light earlier in the day than or later, but it always seems spring is the time for brunch. So, I wanted to inspire you to gather this month by giving some tips on how you can pull together your own simple brunch. I promise you gathering really can be effortless with a little direction and intention…oh, and of course some great lighting thanks to spring mornings.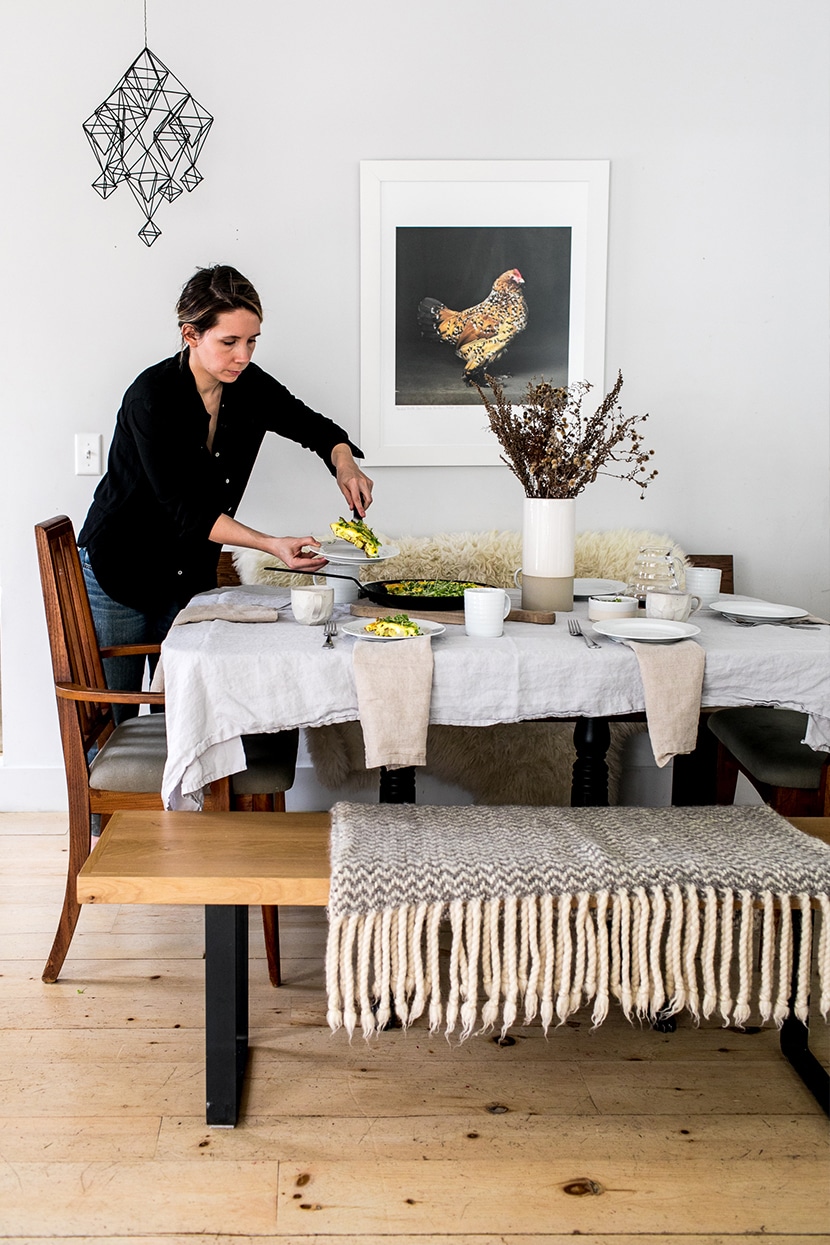 Last week I shared a perfect brunch food to cook for your guests: a spring frittata, but what about that brunch table!? I hear ya. This time of year we are still covered in snow and so finding fresh blooms isn't easy. We don't want to use evergreens anymore because that was winter. Don't worry. I know you are wondering…how do I pull together a spring brunch table without fresh tulips or daffodils. Today, I will show you how to do just that with complete ease while giving you all the pieces you need to gather to set a very similar table yourself. Below I have 4 tips for pulling together your own simple and beautiful brunch table because I really want you to make a point this month to bring together 4-6 of your friends for a little bright spring brunch with or without those fresh blooms.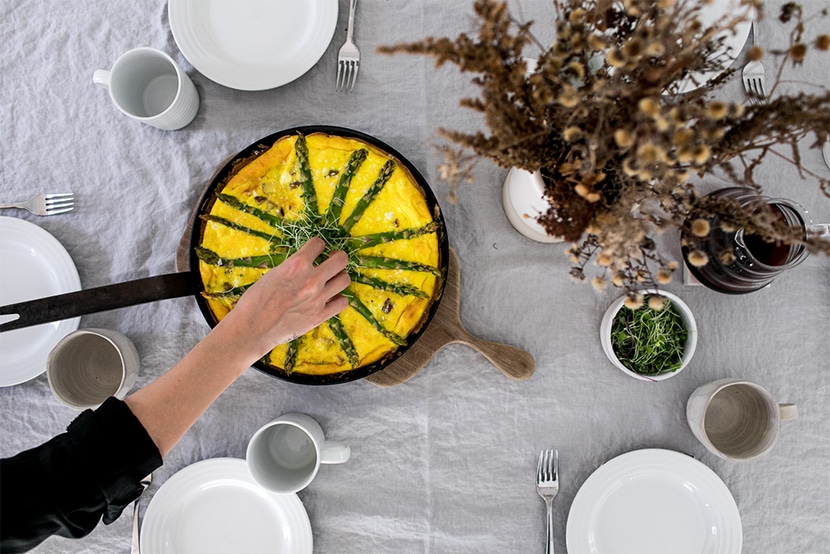 Keep your palette neutral: 
I know it sounds boring, but trust me on this one. Pull together your favorite white dishes and mugs.  I have a full list below, but I love these white dishes and I would suggest opting for a fun eclectic mix of mugs in the same palette. You can see my selections below. Doing a mix of textures and types of mugs helps to create a unique look even if you don't have a full set of something. I love how it creates a chic yet casual look to the table, which is perfect for brunch.
I also choose simple linens. For a tablecloth, I used a linen drape and washed it so it got all wrinkly and relaxed. Then I used my favorite go to linen napkins in a natural linen color. Folding them in a simple fold such as this and draping them down the table from under the plates brings the chic up a notch while still keeping everything relaxed. I always feel brunches should be a relaxed meal.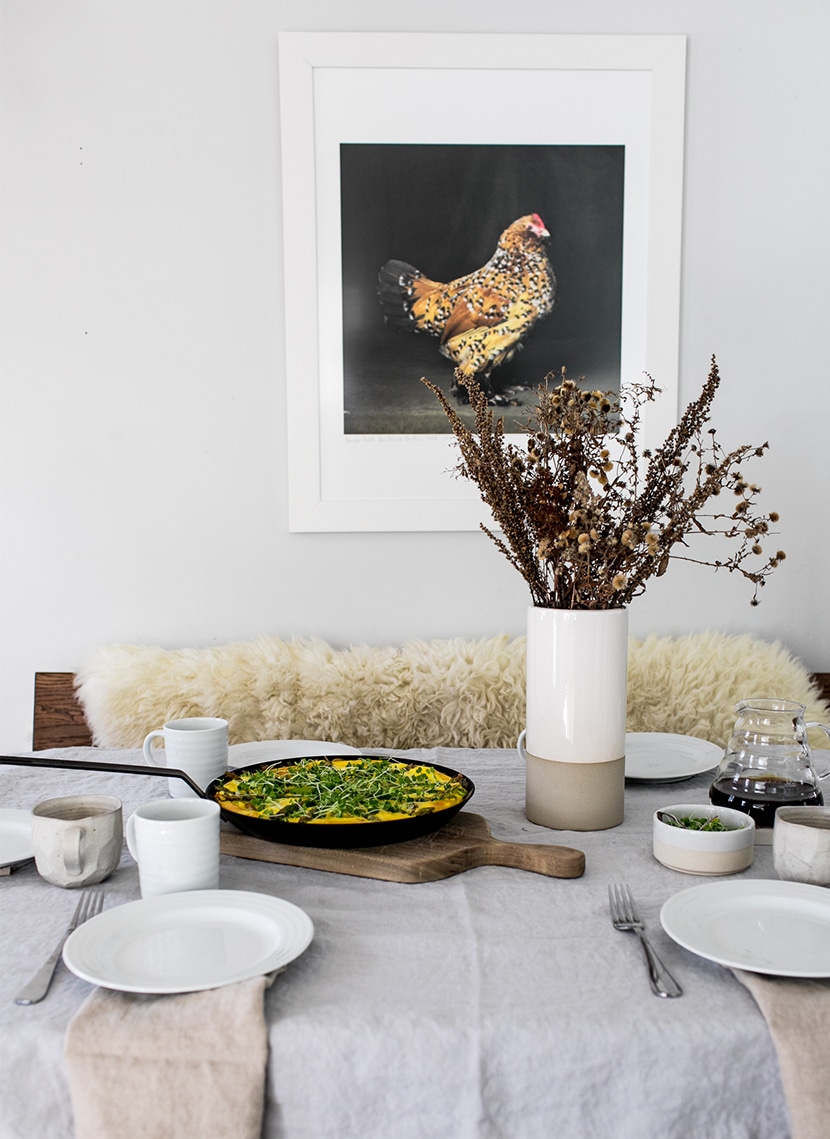 Gather what winter left behind:
There is beauty in everything. That is my mentality. There is nothing left behind in nature that we cannot make the most of. So, don't go rushing to your local flower store just because your blooms in your yard or neighborhood haven't shown up, make the most of what has been left behind by winter. I went out and gathered up the dried plants that were left from fall. The colors though minimal still exist, but they will compliment your linens perfectly. In order to embrace the seasons we have to embrace what is on hand. Rushing to add in the things that haven't shown up yet is rushing the season. Try your best to stay present when possible. This is a great opportunity to do just that. Pull together what is around you. It is beautiful I promise. Take what you gathered and drop them in this vase from Target and they will act as a wonderful centerpiece for this month where we are no longer fully winter or spring. Don't worry the spring blooms will come. All in good time, but for now enjoy what we do have at our fingertips. Make the most of them.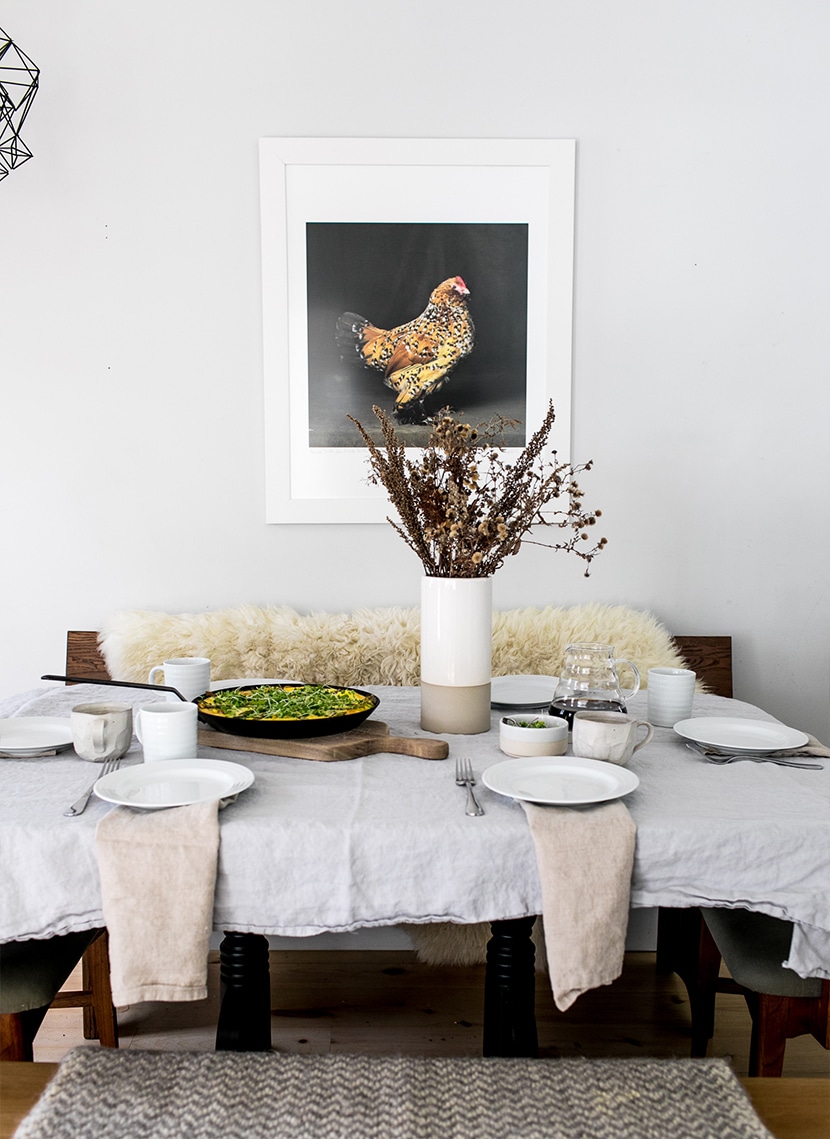 Stay warm at the table:
Winter's chill is still lingering so warm up your benches for your guests with some lamb's wool rugs and cozy blankets so your guests feel welcomed and warm on a spring morning at your table. The blankets will also help make the gathering feel casual and laid-back but still put together and intentional. Make sure to brew up some fresh coffee and tea for your guests so they have a warm beverage to keep away that early spring chill in the morning. It will make them feel welcome and cozy.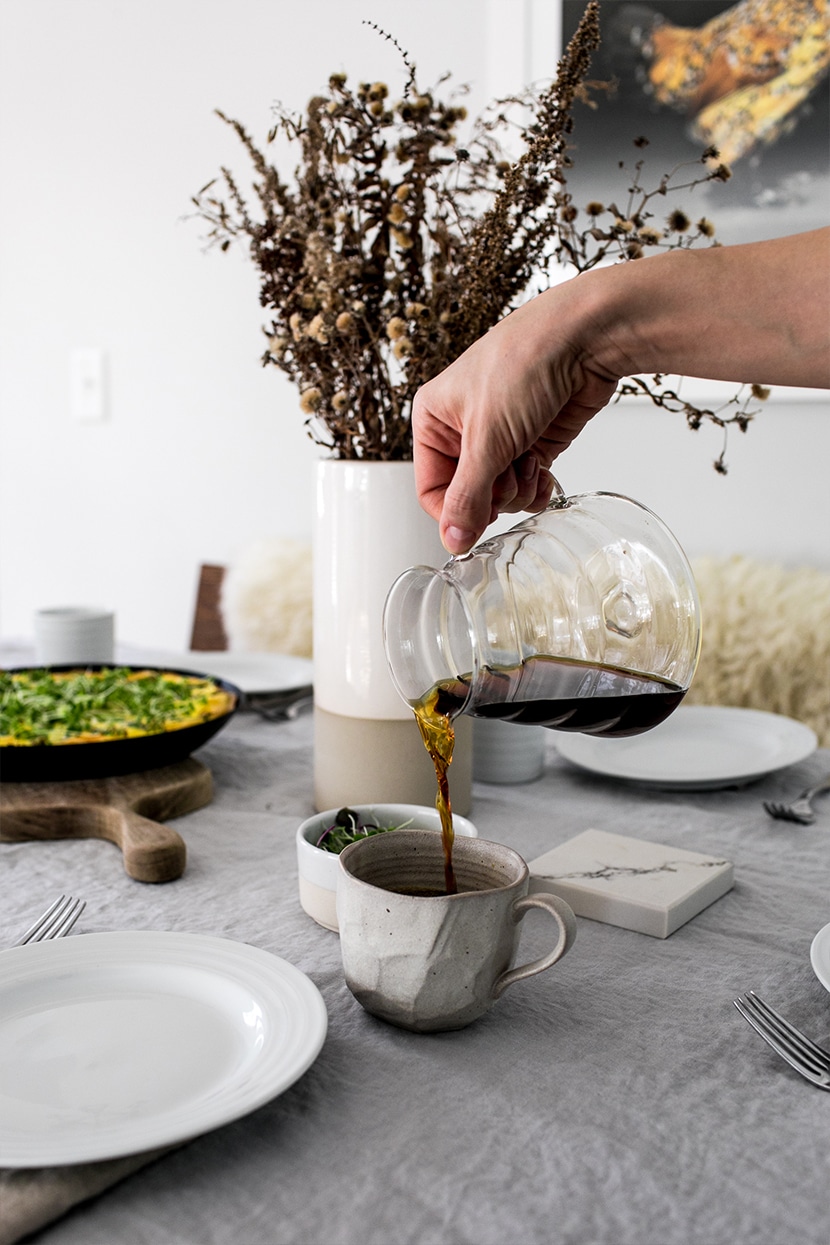 Bring in the color with your food:
My favorite thing about spring as you can read about in a piece I recently worked on for Midwest Living, is that the food truly can be an outstanding centerpiece. The micro-greens of early spring are like little works of art. I placed our's in a small bowl so guests could add more as they wanted. I layered the frittata on the table, by keeping it in the pan and placing it on a favorite wood cutting board. The bright and rich color of the frittata pops easily off of the neutral color of the table linens and white plates around it. I know I eased your cares for fresh blooms, but I hope now you can see that the best thing we can add to our table this time of year is to cook and share wonderful and seasonal food. There is no better centerpiece than a beautiful dish. When we overdo a table, the main focus of the meal – the food, can easily be lost. All the more reason to keep your table simple especially in the spring and summer when our food is bright as can be.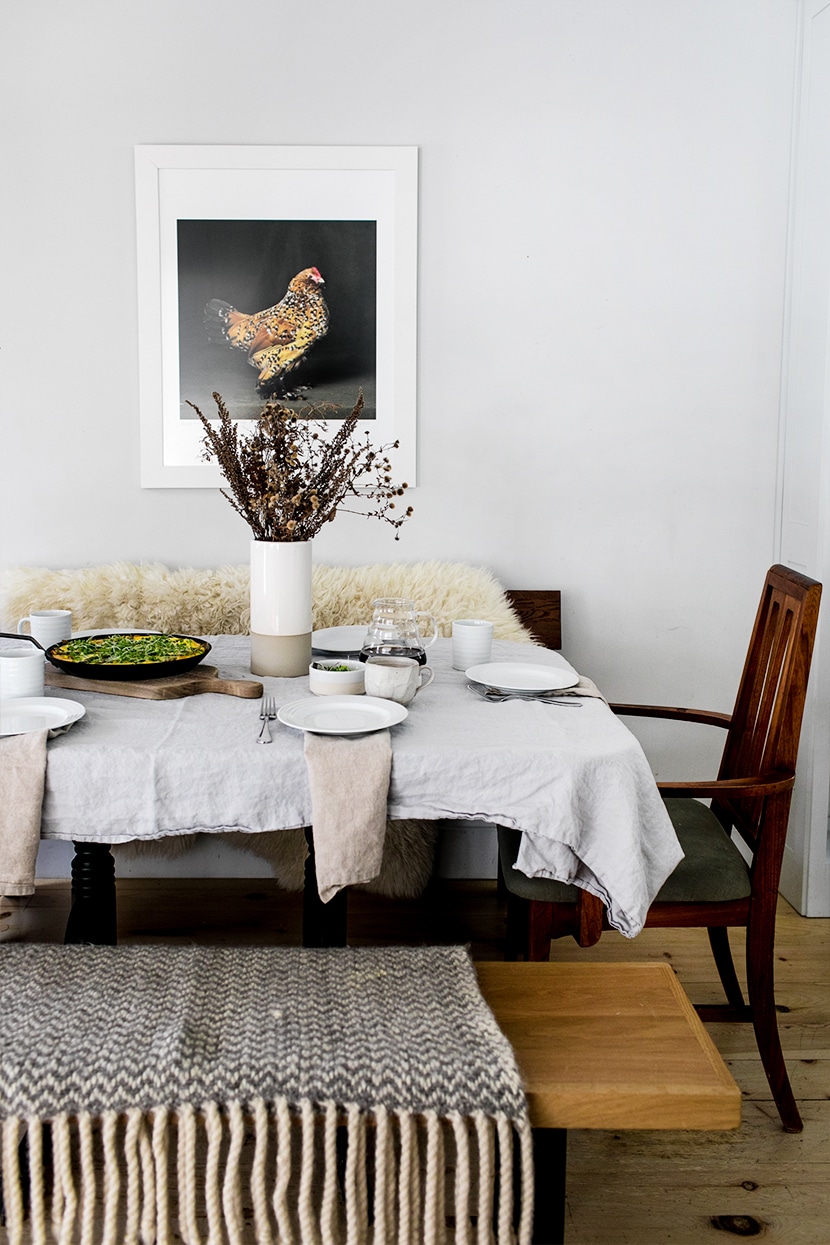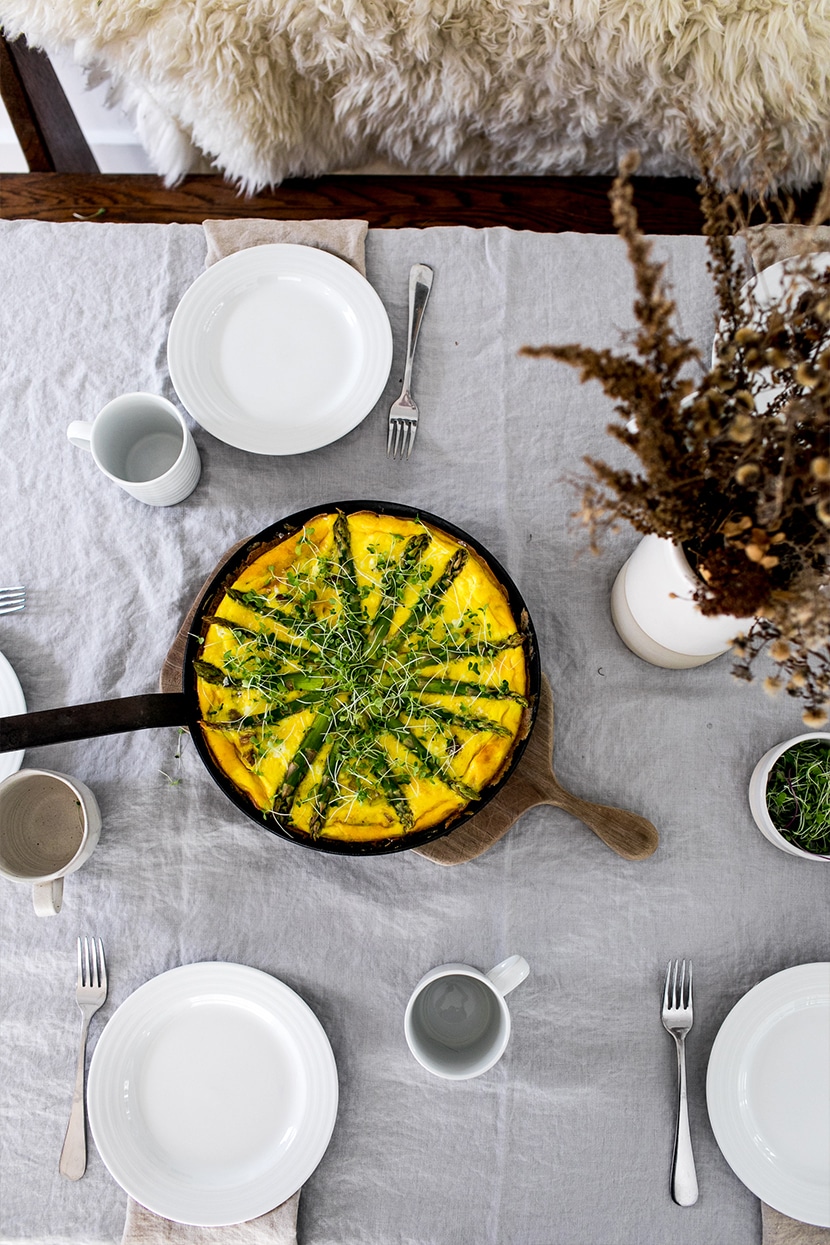 To make this even easier, I pulled together a simple roundup of where to find and source items similar or the same as you what you see here. Remember, these gatherings will be monthly and will be focused on inspiring you to gather yourself. We hope this brings you closer with those you love and feel empowered to gather intentionally this spring whether you copy the table setting or dream up your own. If you do use inspiration from our Simple Evening series, we would love to see! You can tag your images with #MySimpleEvening to give us a look. We hope to feature some of your beautiful gatherings on our Instagram!
Now, here is everything you will need to create this gathering yourself.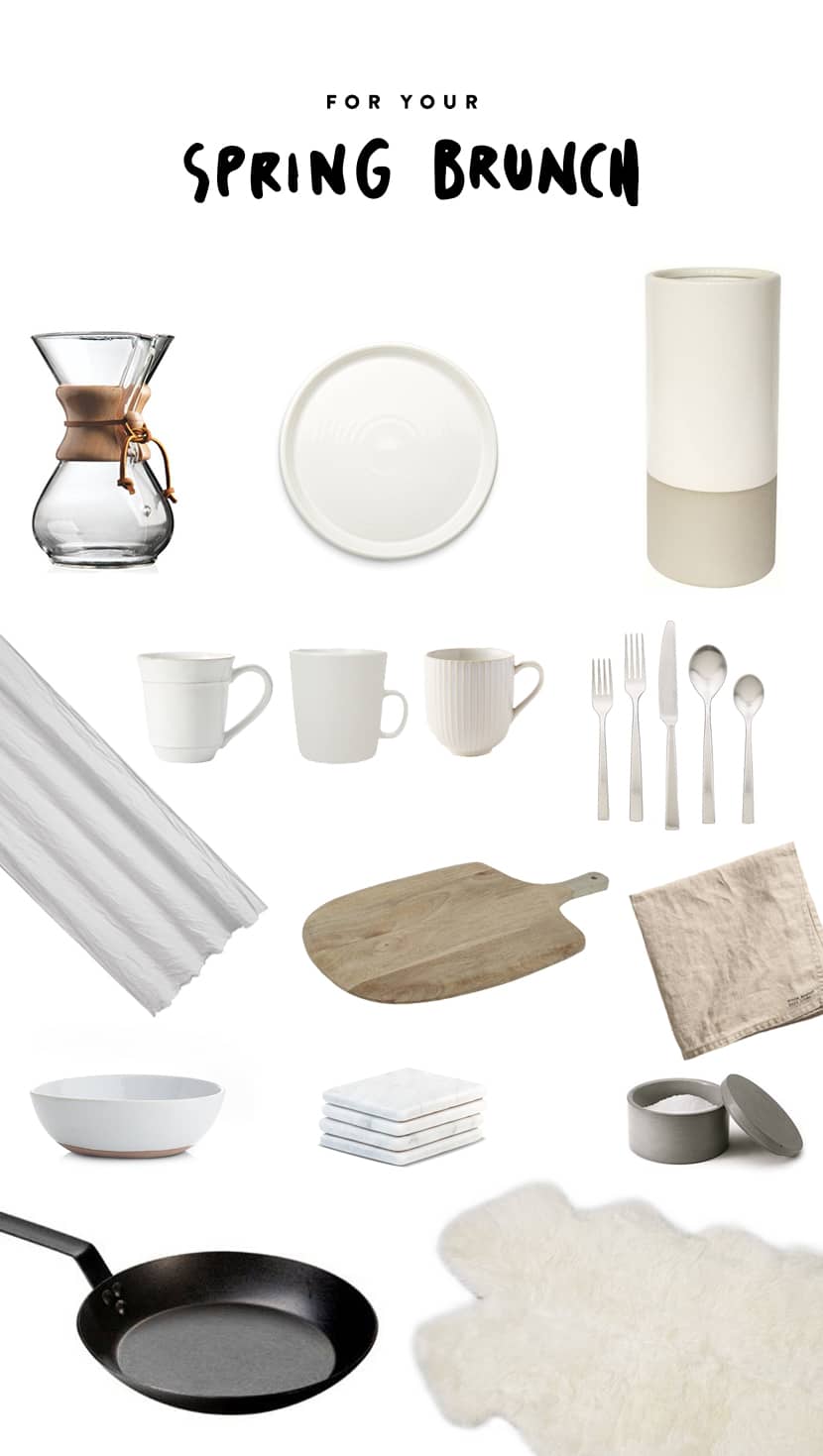 Chemex Coffee Maker  |  Farmhouse White Plate  |  Dipped Vase  |  Gray Linen Drape  |  White Horizontal Line Mug  |  Simple White Mug  |  Multiple Line Mug |  Simple Silverware  |  Linen Napkin  |  Wood Cutting Board  |  White Dipped Bowl  | Marble Coasters  |  Concrete Salt Pig  |  Lambs Wool Rug  |  Steel Pan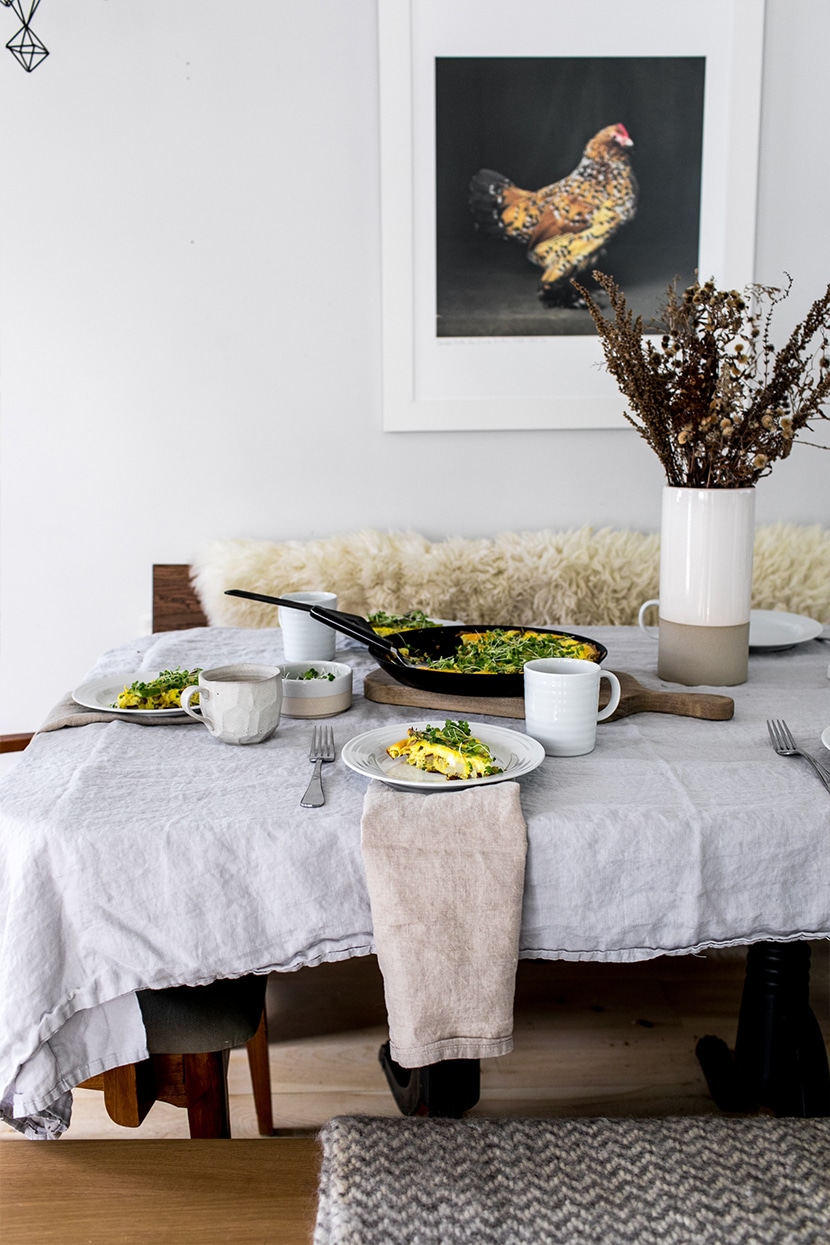 I cannot wait to see how you gather this month. Remember it isn't always about it being perfect and in fact, we are all about imperfections here when it comes to gathering. I feel the imperfections are where the stories have room to happen and that is what gathering is all about. If you ever feel the task is too much limit your numbers down and make it a communal effort. It is wonderful when someone brings a dish and a centerpiece to share.
What are your favorite brunch tips for setting an early spring table? What is your favorite brunch food to make or share this time of year?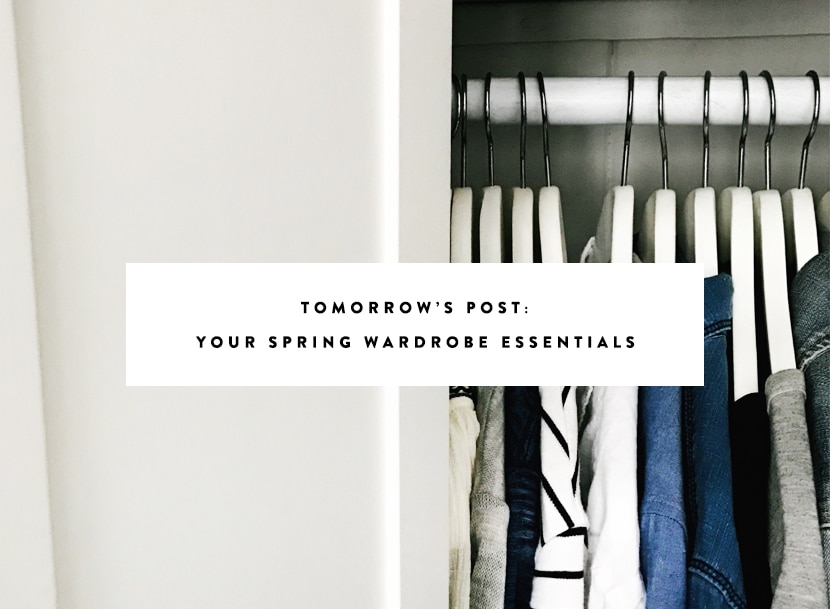 Tomorrow, I will be sharing a worksheet and more to help you organize and prepare your closet for spring so you actually wear everything this season and feel well prepared but not too limited.