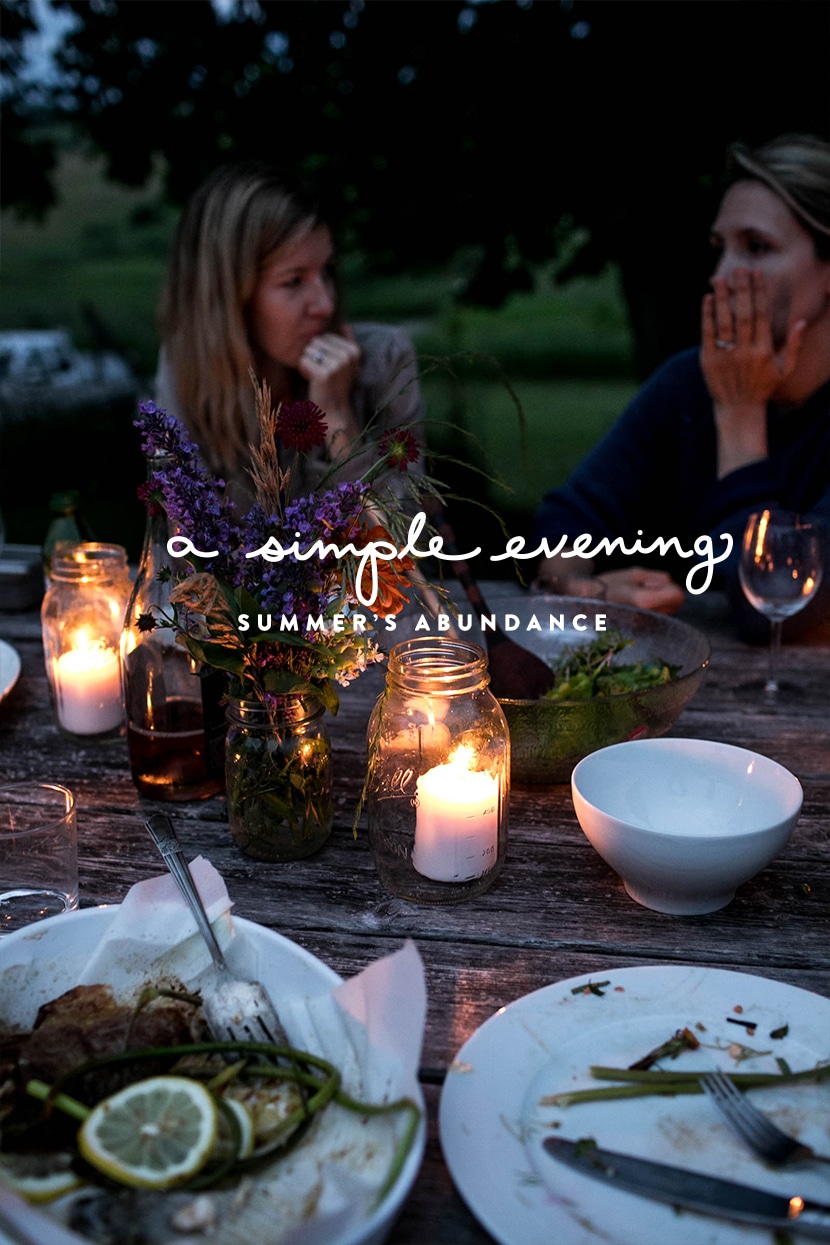 When I think about August I think of dinners like this one. Dinners that are filled with amazing food and amazing people. You don't need more than what is fresh in the garden to decorate the table and a few good bottles of wine to split amongst those you care about the most. I grew up on dinners like this in the summer time. Our days on the lakeshore with family always ended around a table of great food done potluck style. It wasn't complicated and everyone pitched in. The flavor came from the fresh food and the grill. That is all you need this time of year in the summer.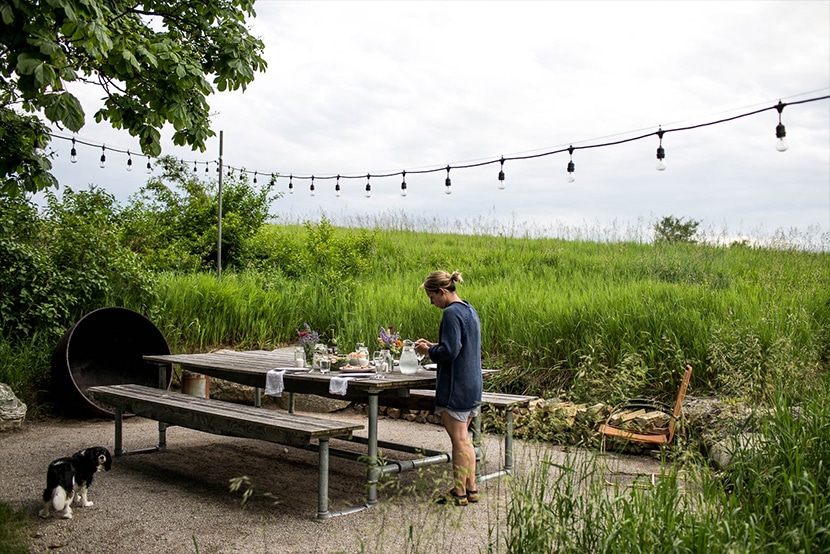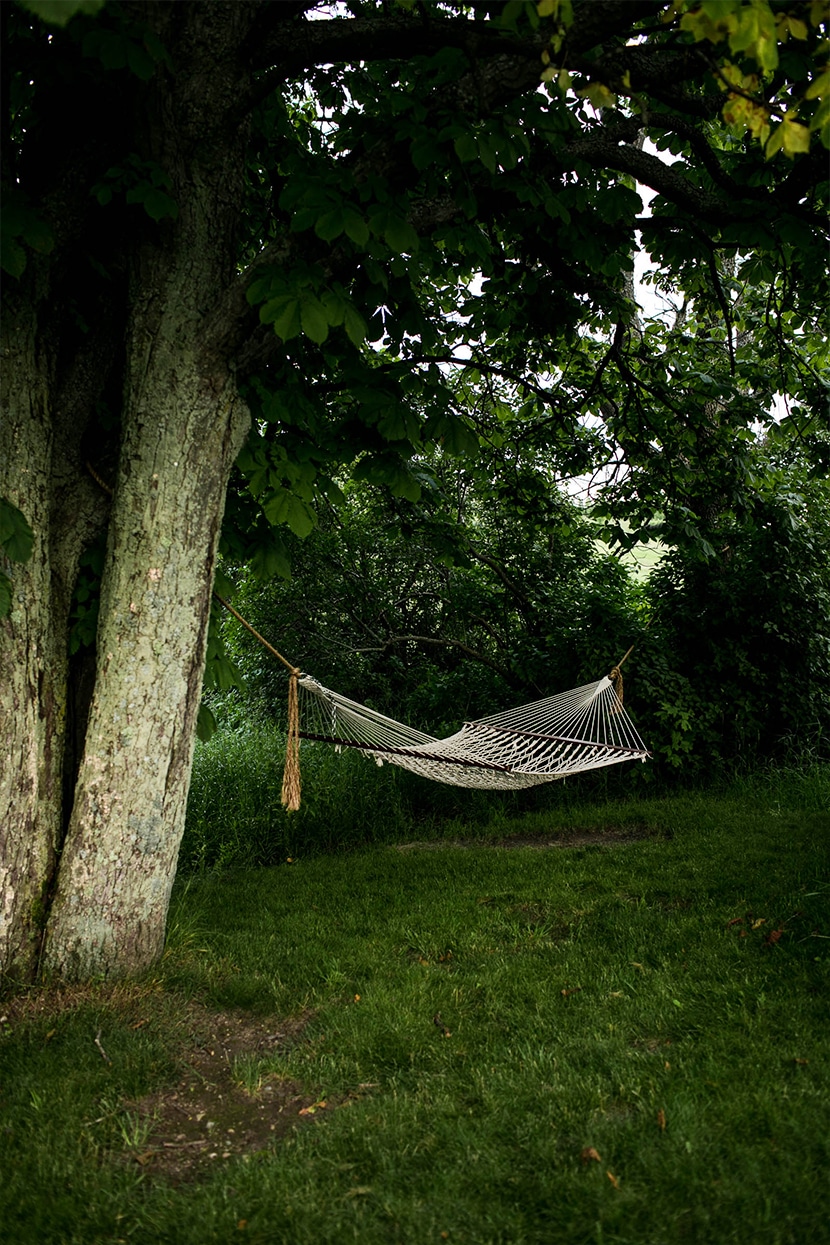 When I was thinking of our August Simple Evening, I was thinking about holding it in a place that feels the most like home. Since our home isn't completed yet, I knew exactly where to go; The Farmhouse in Northport our friend Sean Karcher owns and Airbnbs. This place started the dream of our own farmhouse in Leelanau County. Last year when we stayed here with our friends Jenn Blake and Anna Watson Carl, I knew then that we would be coming back to Michigan for good. This place reminded me why I love this area. That few days at the farmhouse was a game changer and I saw our future on our land and knew I was coming home.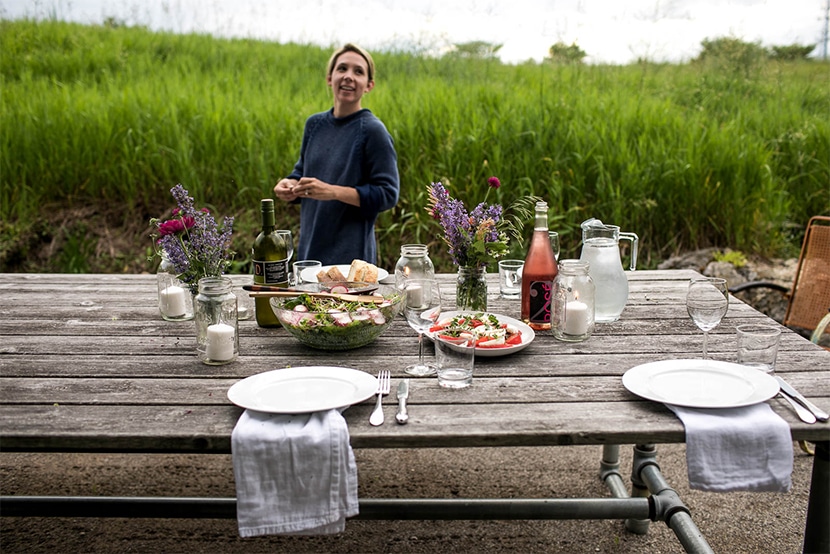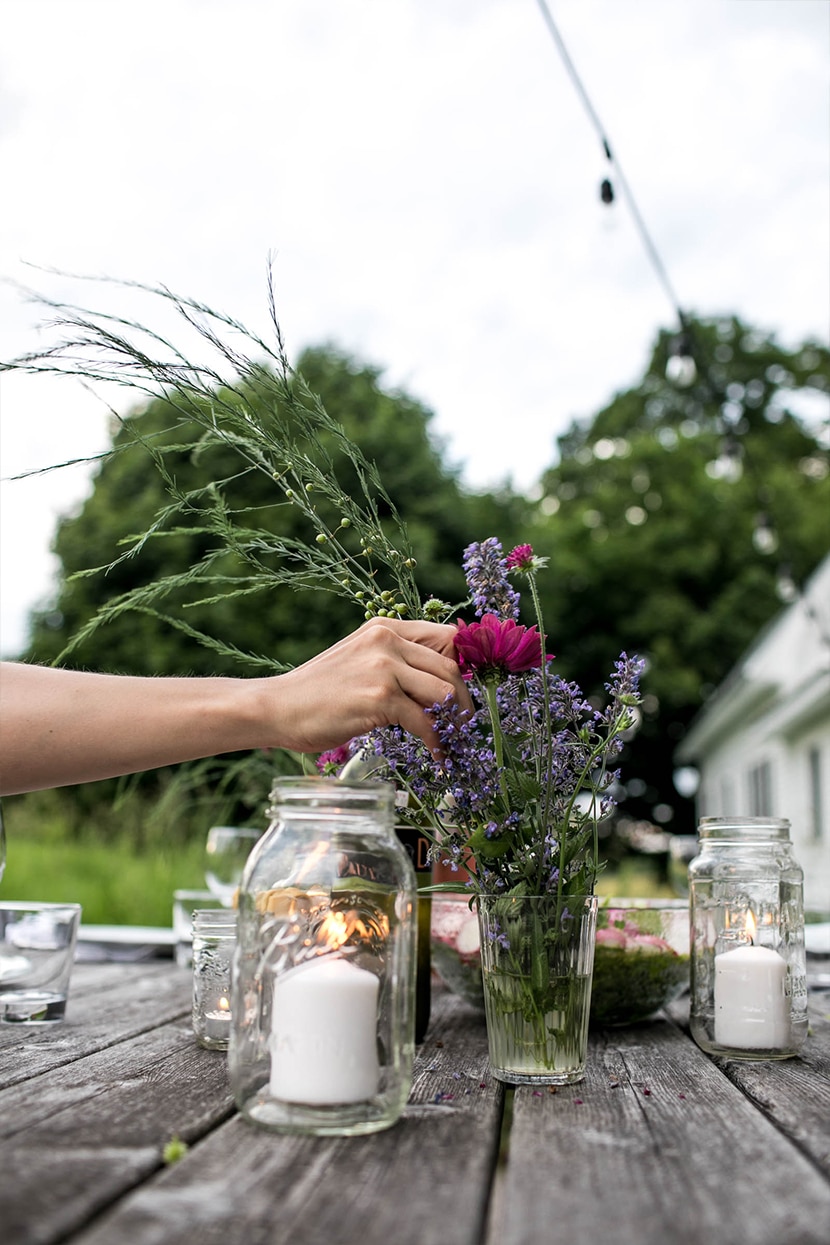 During last year's Simple Evening here, I came back to my roots. The new vision of the blog was born around this table and I felt a shift in my soul. It was overwhelming and it took me months to figure out what it all meant. So, to be back around this table a year later felt very right especially when we talk about the topic of abundance.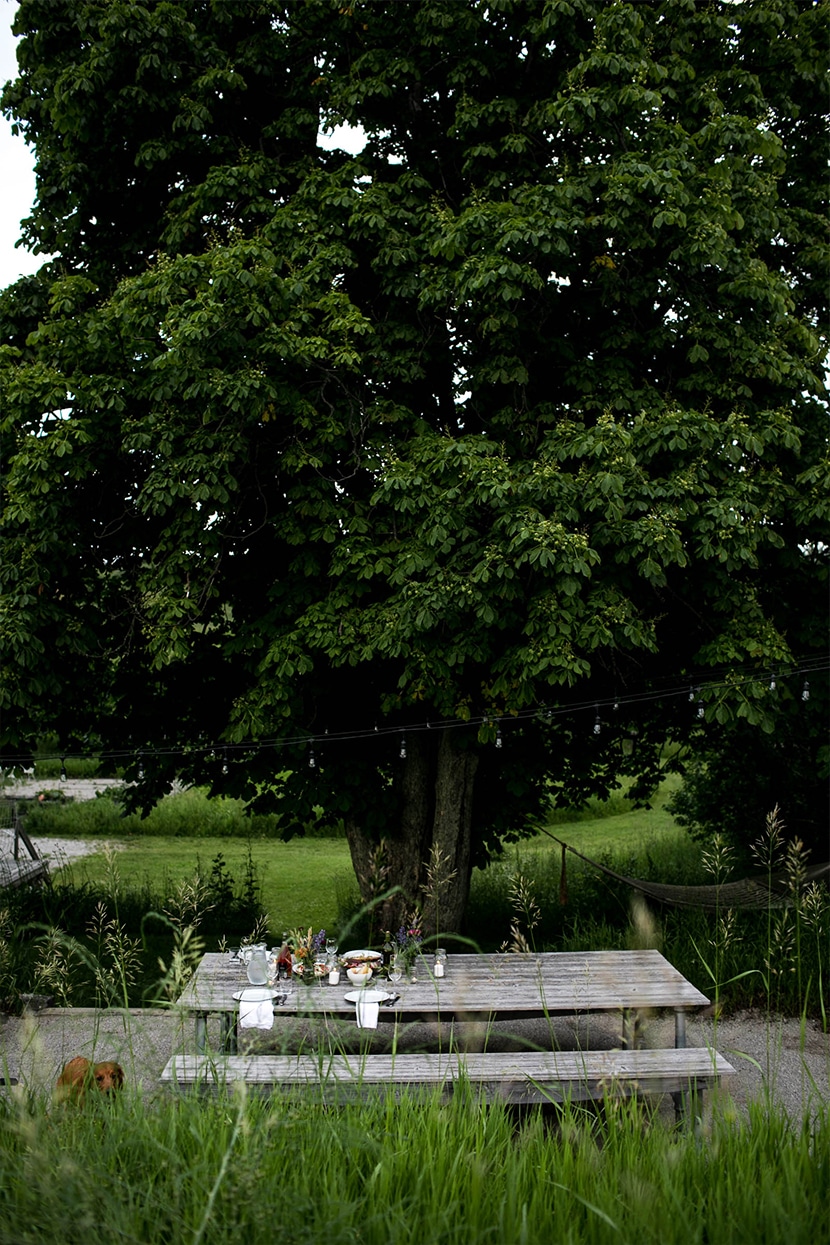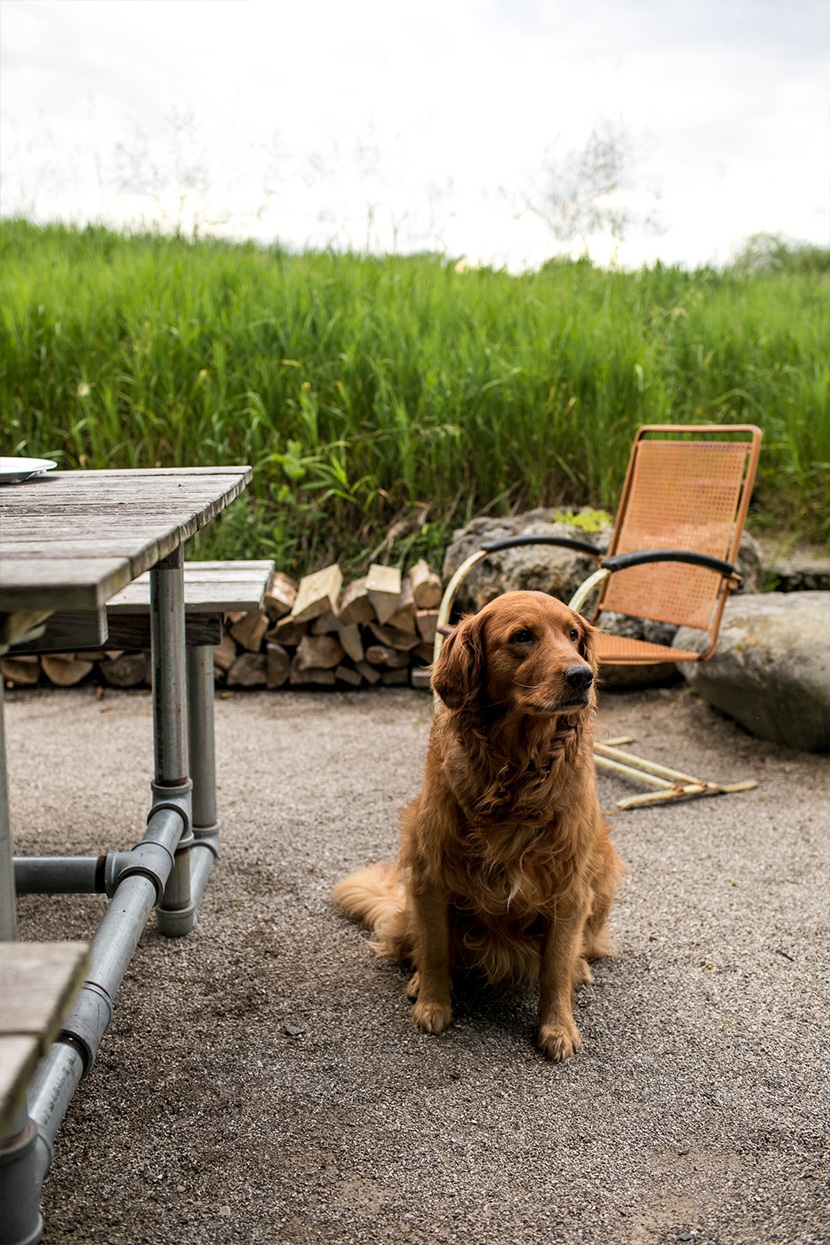 Abundance can feel like the opposite of simplicity. What I have found this last year is that learning to live a life of abundance whatever that may mean for you, goes hand and hand with simplicity. I have found when we remove the complicating things in life, we inturn find abundance in our life we would never know otherwise. This is the truest for me around the table.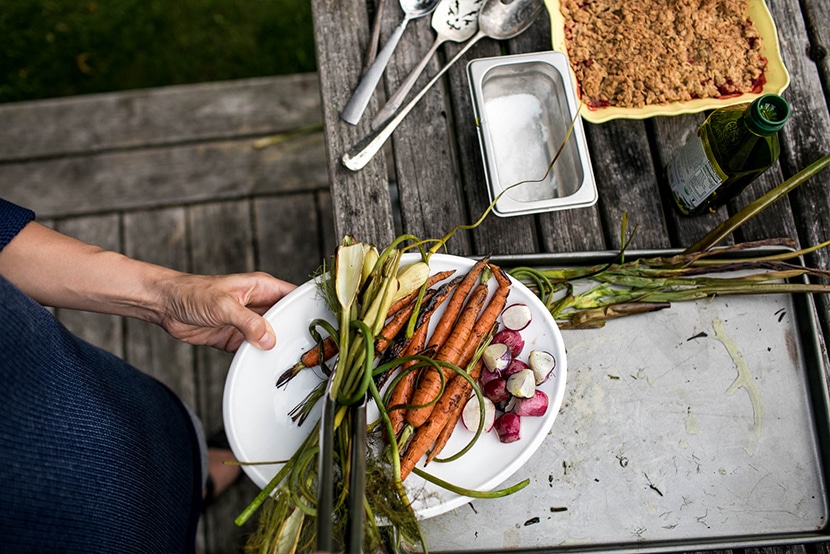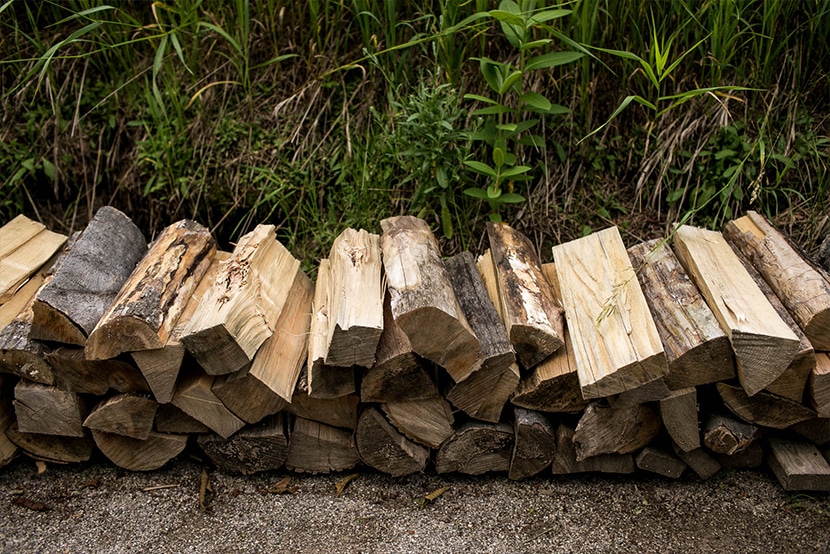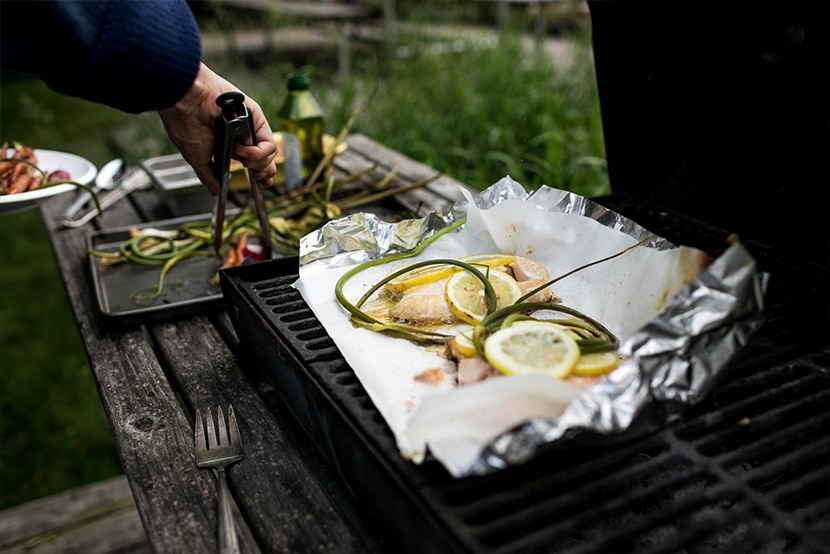 When I dreamed up Simple Evenings, I did so with a desire to encourage people to gather more around the table and to help take away the complications of gathering. I thought about how much abundance it would bring to people's lives in return. My hope was that by simplifying the process and stripping away the over detailed tables and complicated food styling, we would find abundance in the life we experience when gathering. Though gathering even simply takes intention, it doesn't take complication unless we bring that to the table ourselves. In my experience, the greatest gatherings typically are the simplest and least complicated of all.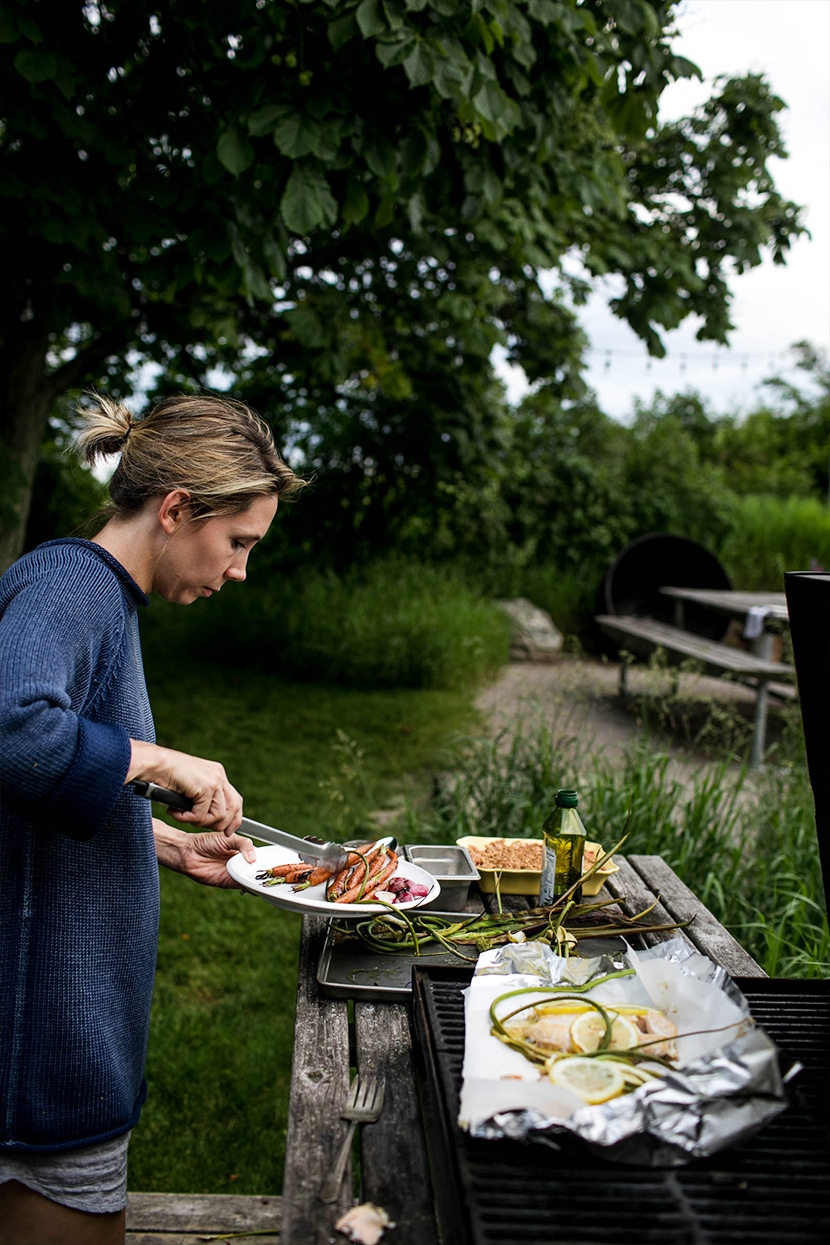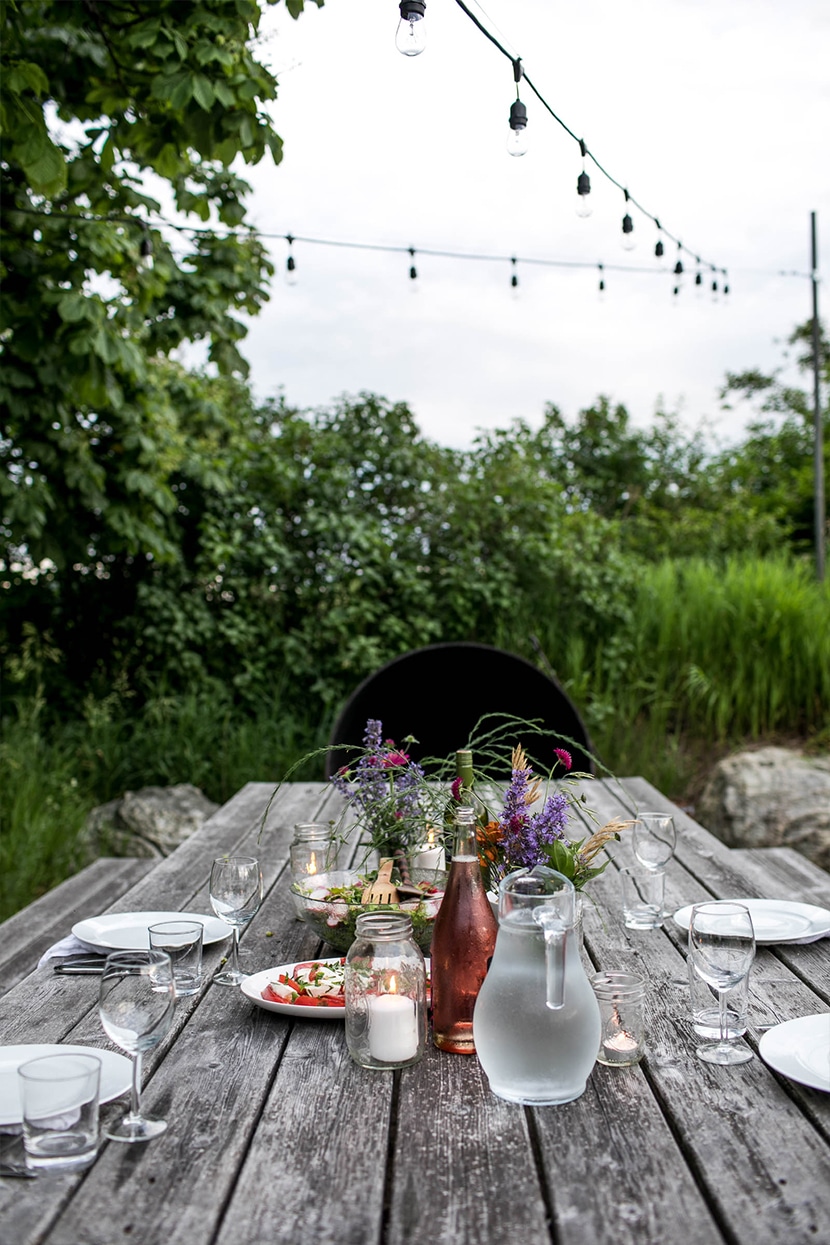 Gathering last August around this table I was reminded of the beauty of simplicity and its ability to bring abundance. This is why August is one of the most beautiful times of year to gather. The freshest and most colorful food is at our finger tips. The flowers in our garden and fields around us are wild and at their peak. The flavors are full, bright, and popping in every direction. Gathering is easiest this month and the most effortless. You need very little to have a beautiful evening with those you love.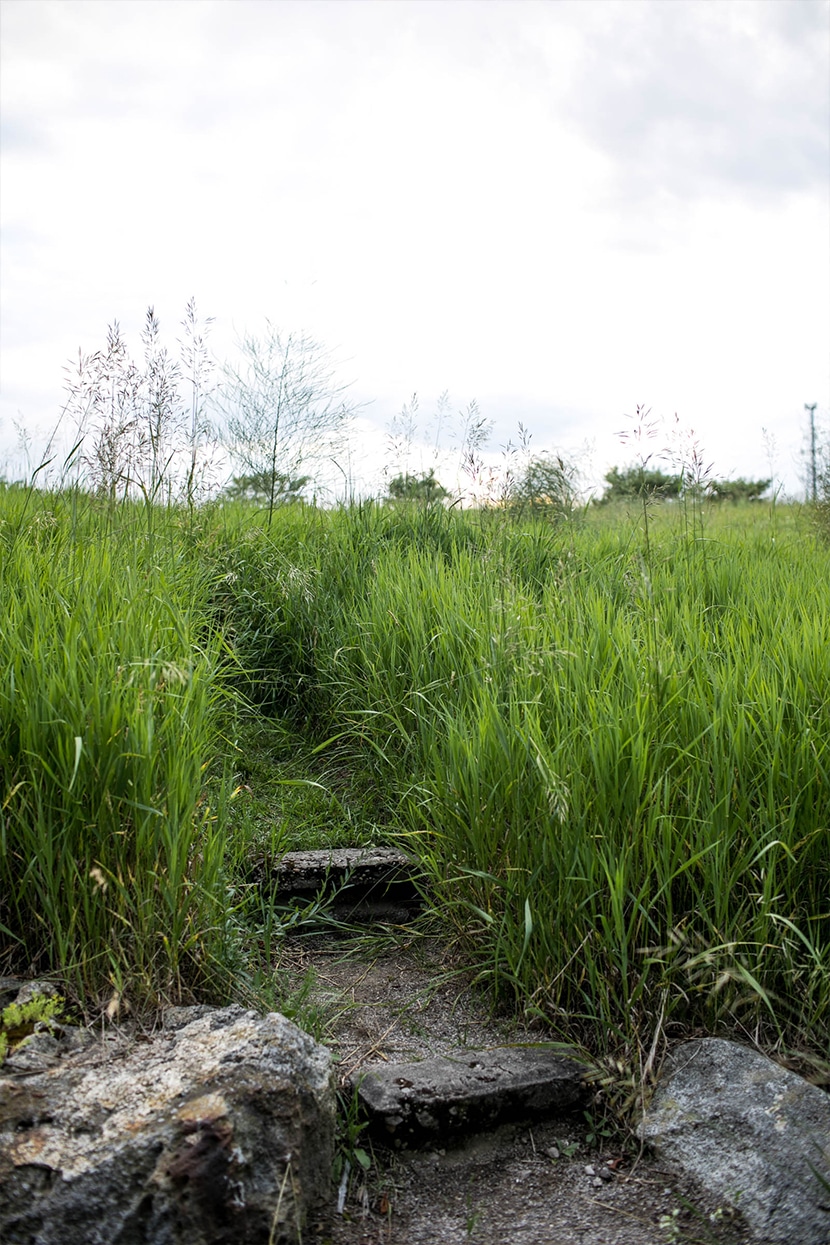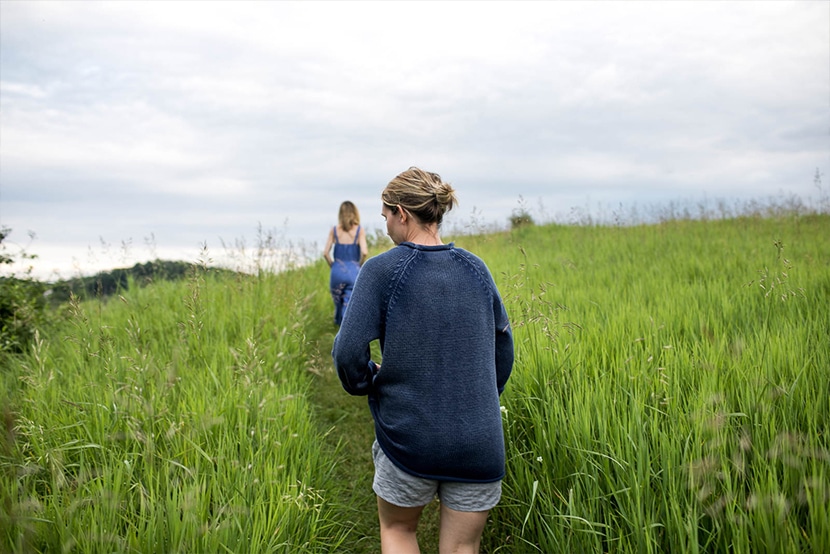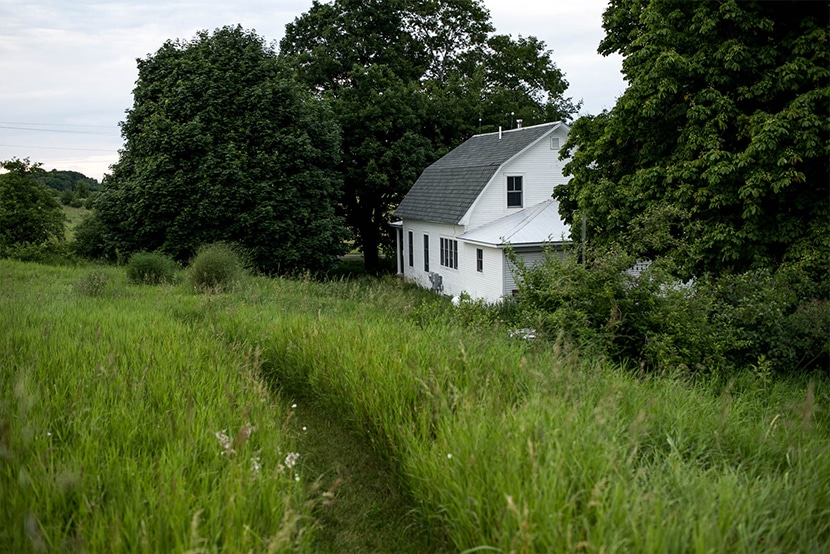 Granted, gathering in a place like this lends its own level of decor and beauty. From sunset views of North and South Manitou Island to the background of a Dutch style farmhouse next to fields whipping in the wind off the lake. It is dreamy out here, to say the least. Even if we don't find ourselves in such settings, summer by far the best for gathering especially this month whether in our backyard,  on our patio, or in our homes with the windows open welcoming in the warmth of summer.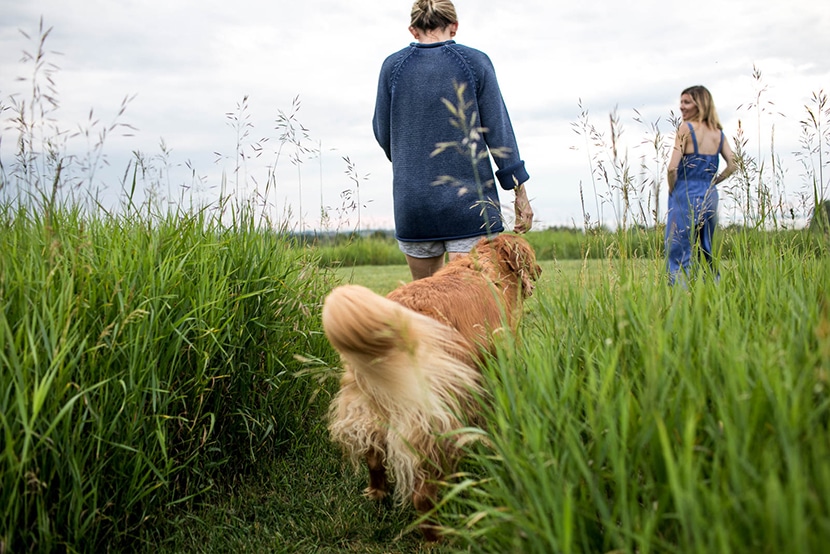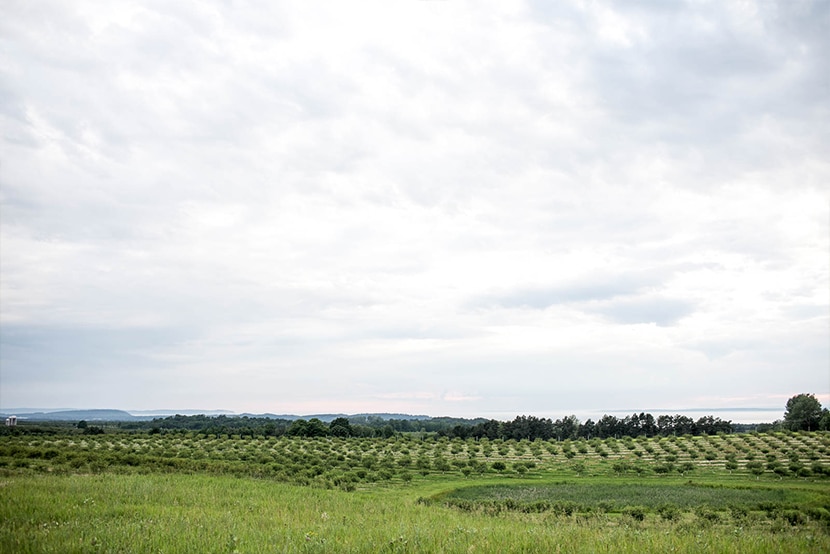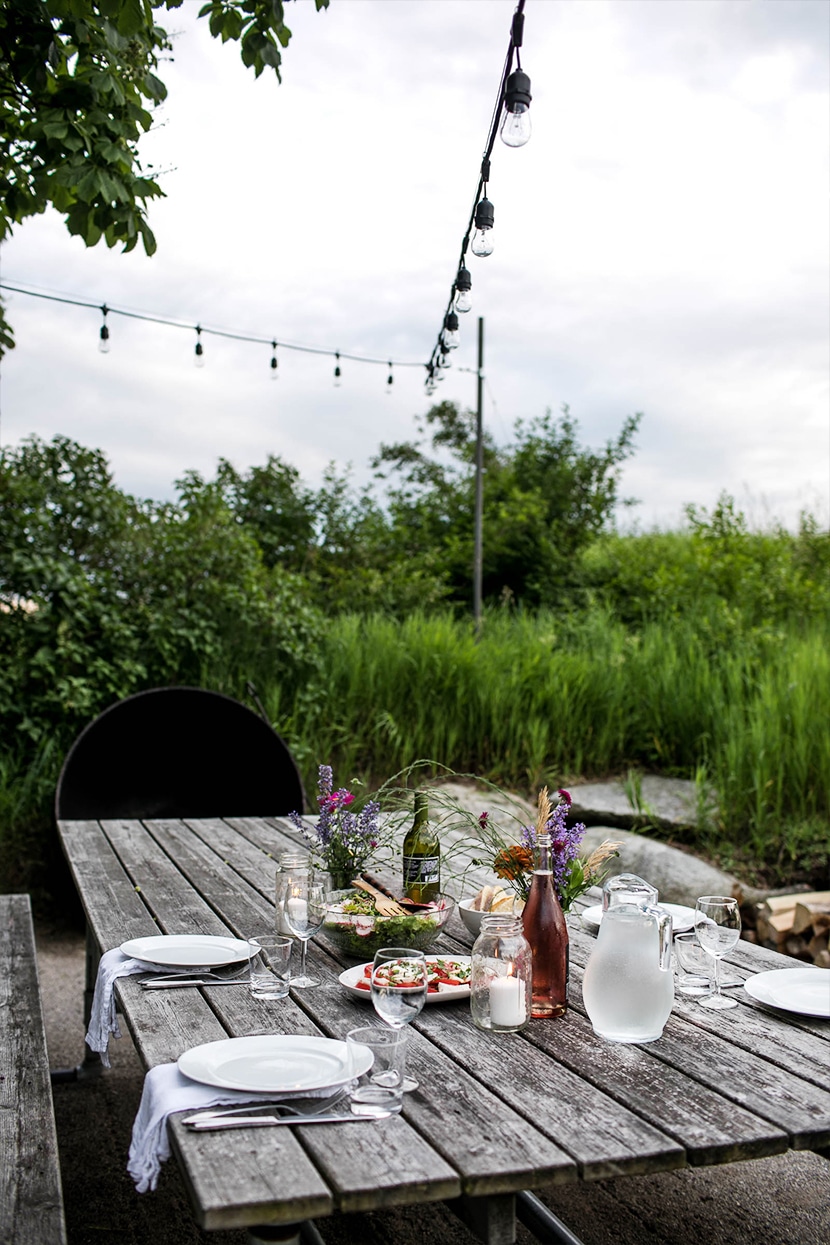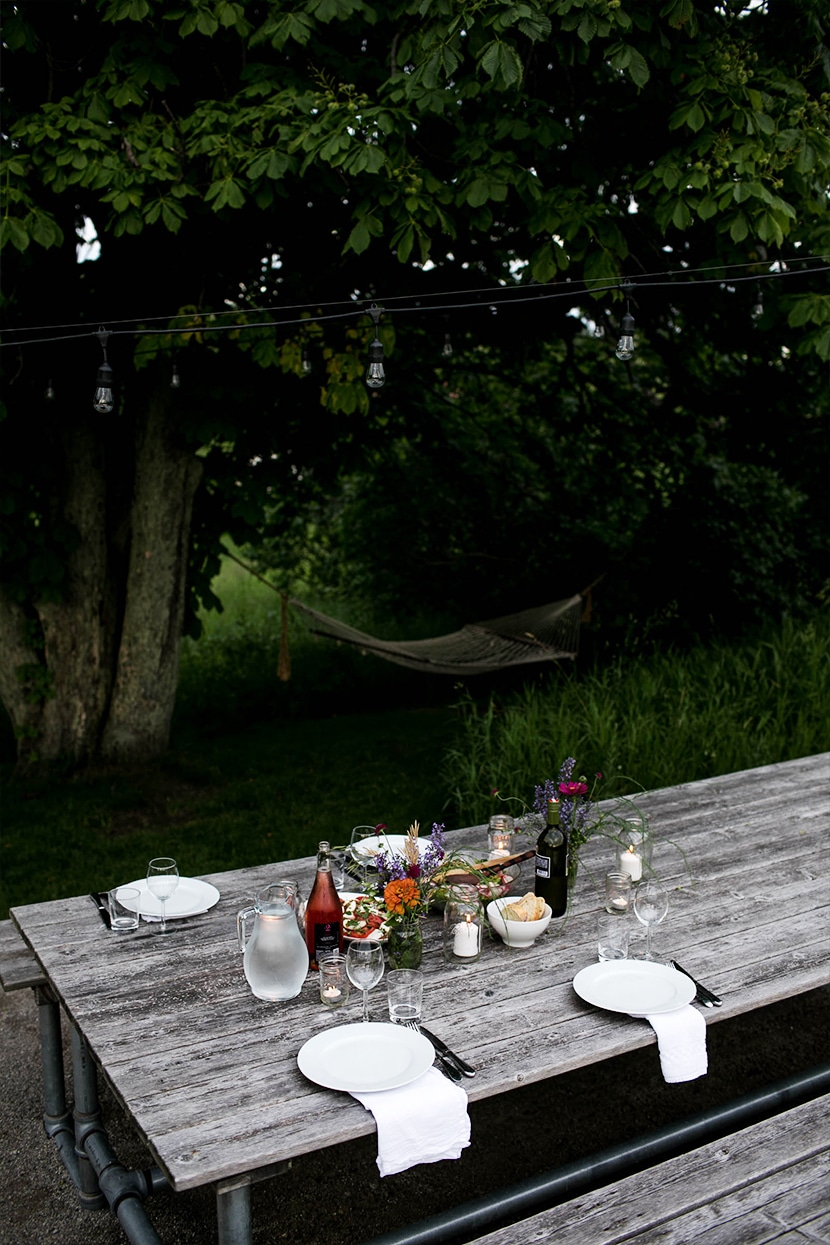 For our dinner at the farmhouse this year, we kept it extra simple. At first, I wasn't going to shoot this because I didn't want the pressure of photos on it all, but then I remembered, these dinners are meant to be real and simple. So Anna and I together gathered things from around the area and we met here at the farmhouse for another beautiful dinner (3rd together to be exact). Just hours before this dinner we had had a traumatic day in Traverse City during a festival with jets flying over the house for an event that scared Hayes terribly. So we came to solace of this magical place where Anna, her husband, and daughter were to spend time relaxing together. It felt like the perfect respite after such a stressful day.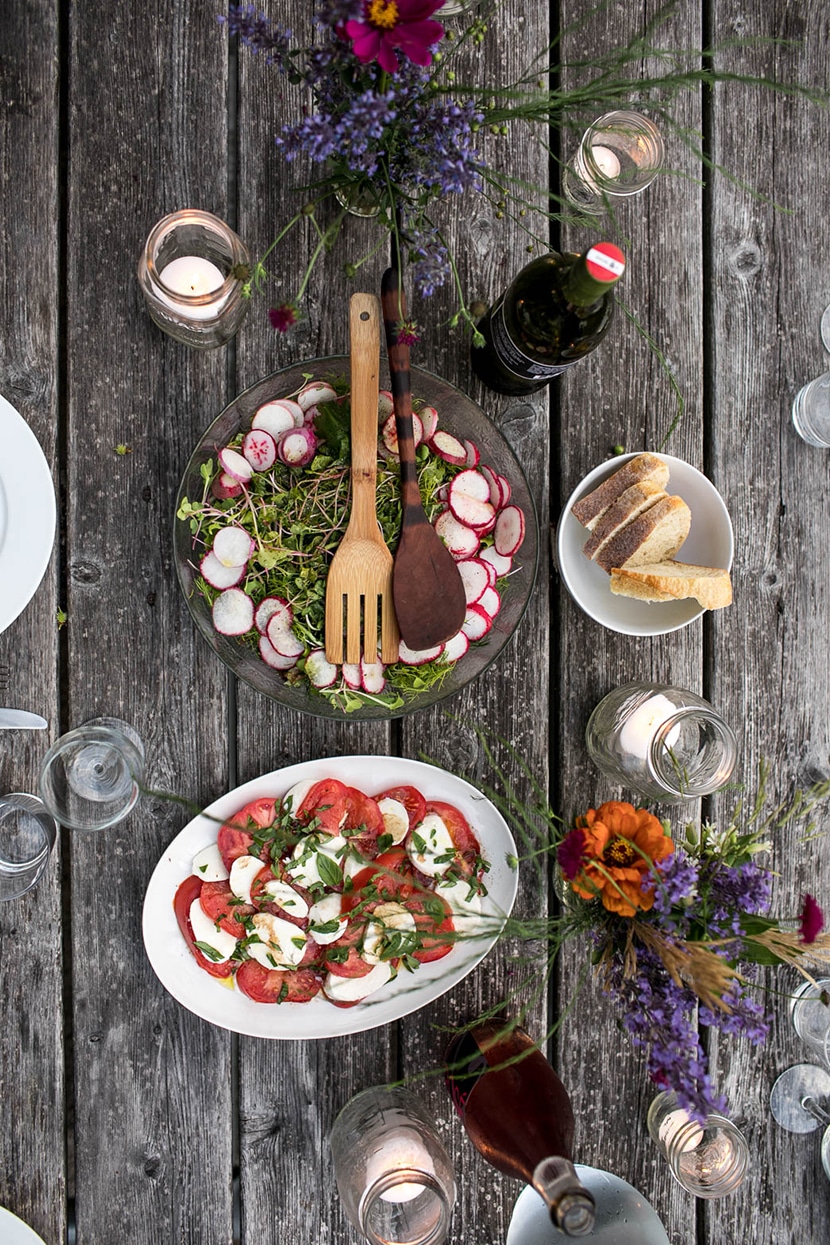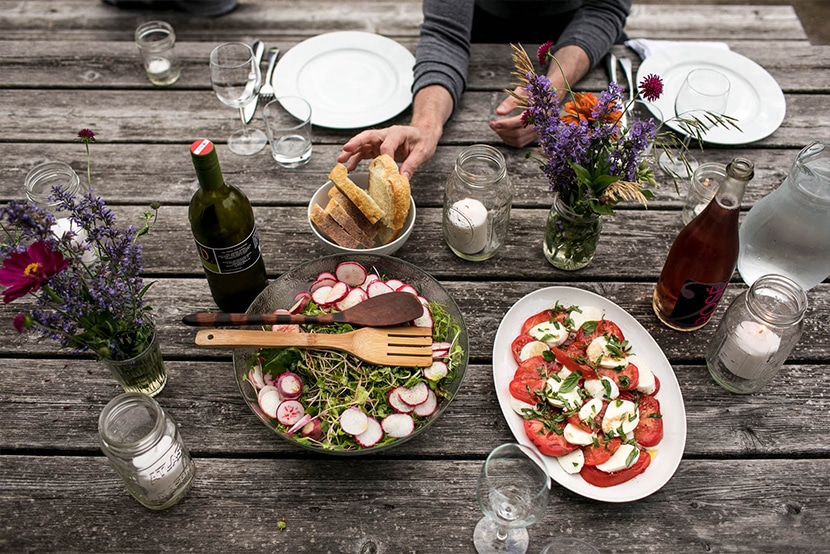 Since my day had been slightly off from center, I wanted to find calm and collection in putting this dinner together. So we cooked up the fresh food we had both in the garden at the farmhouse and from the local market and Loma Farm. We opened a bottle of Rosé from 2 Lads Winery, and we cooked up local Lake Trout on the grill.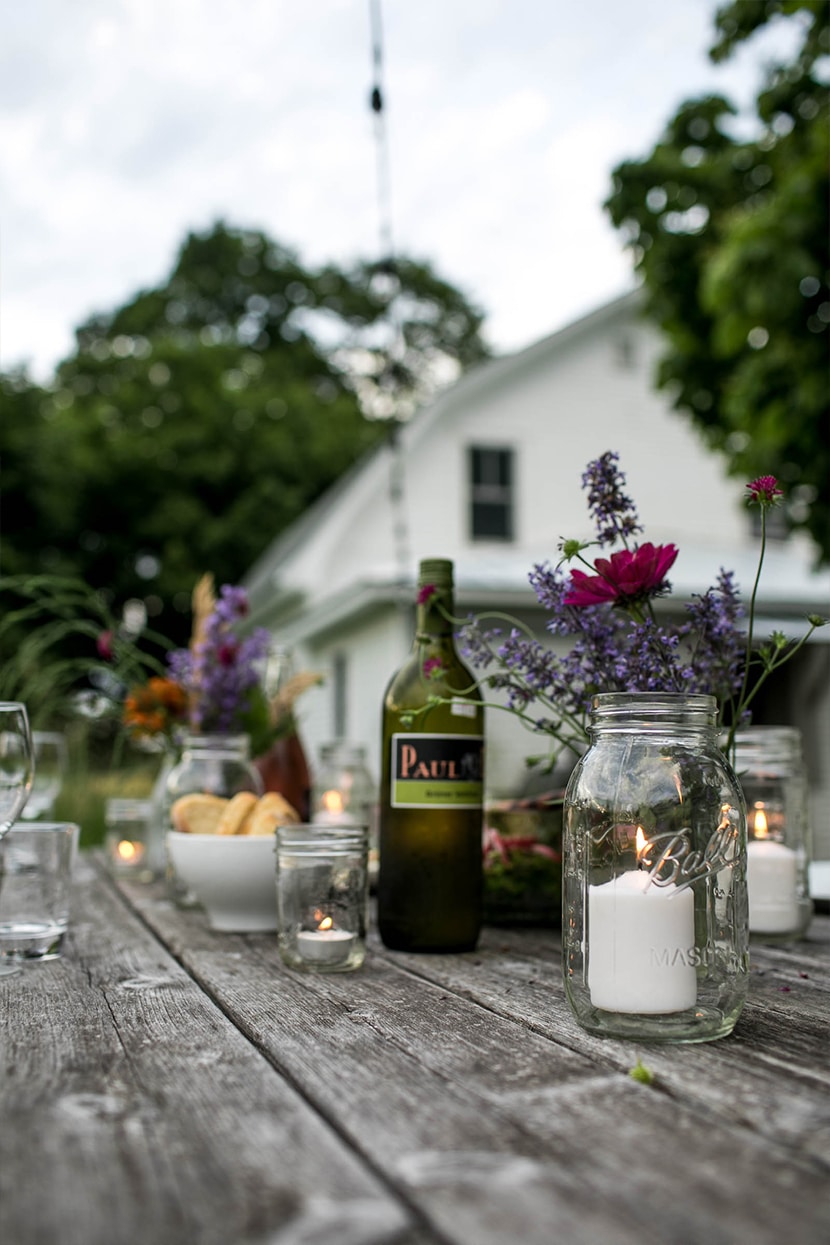 I layered on candles that were in the farmhouse and used the white dishware for the table. Our napkins didn't match and I was wearing the same outfit I had been sweating in all day because Hayes was asleep in our room and I couldn't change. We gathered flowers from the garden and fields around us and cut bread up from Pleasanton bakery.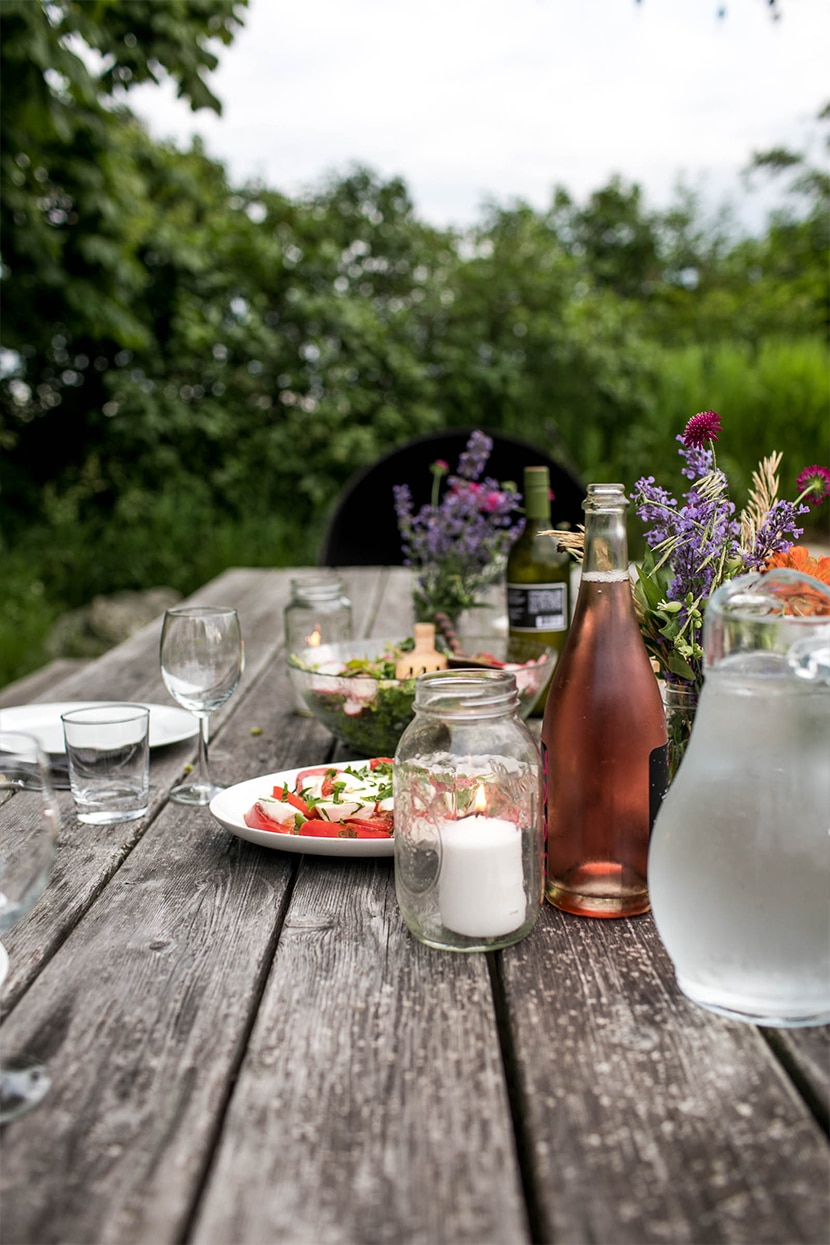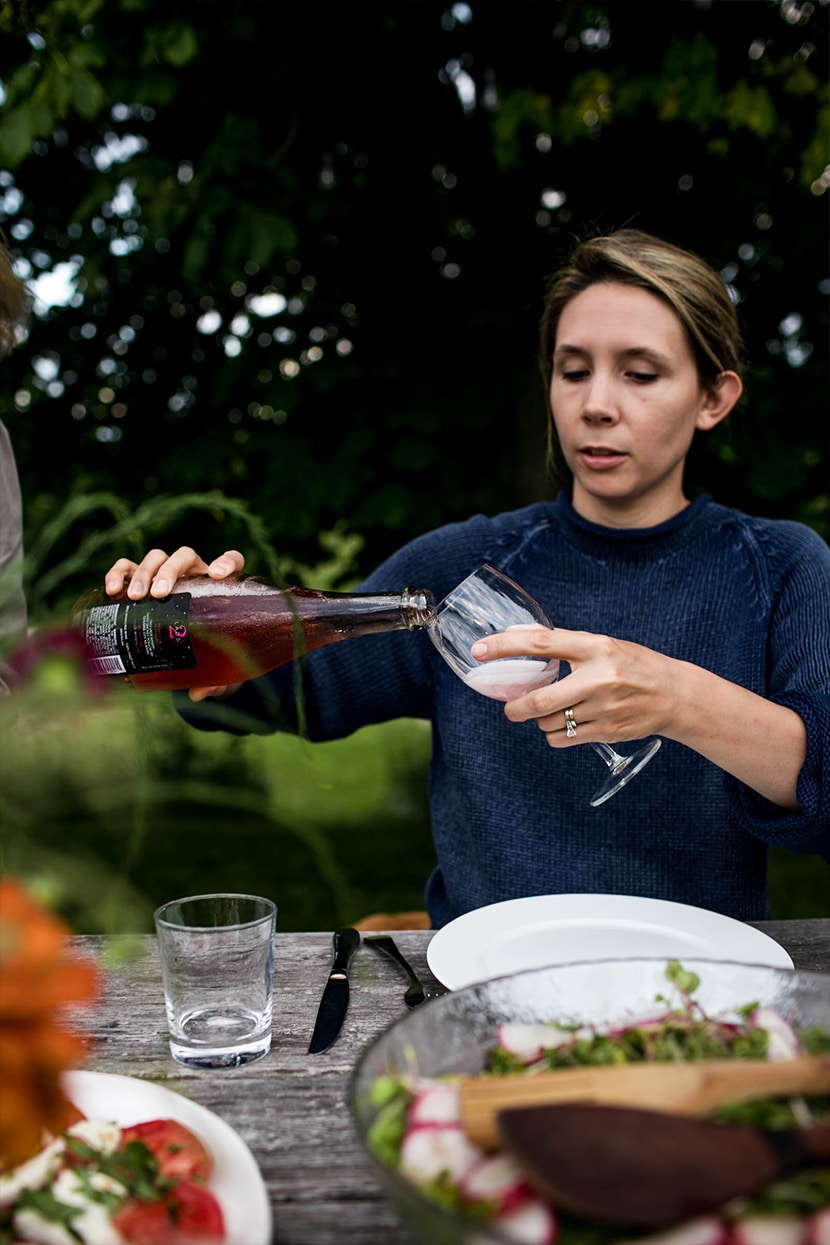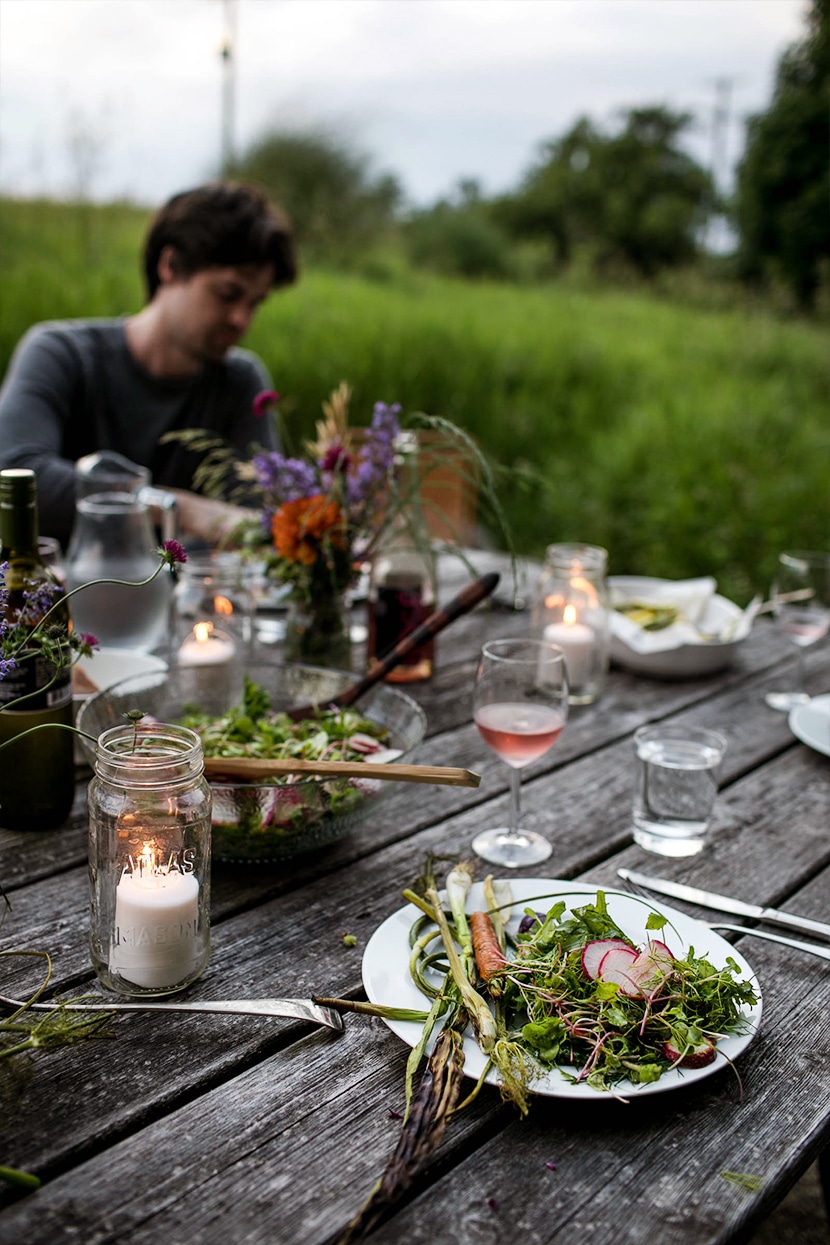 We allowed the grill to do the work on our veggies and fish, while we dressed the salad with my favorite dressing from The RedHeads.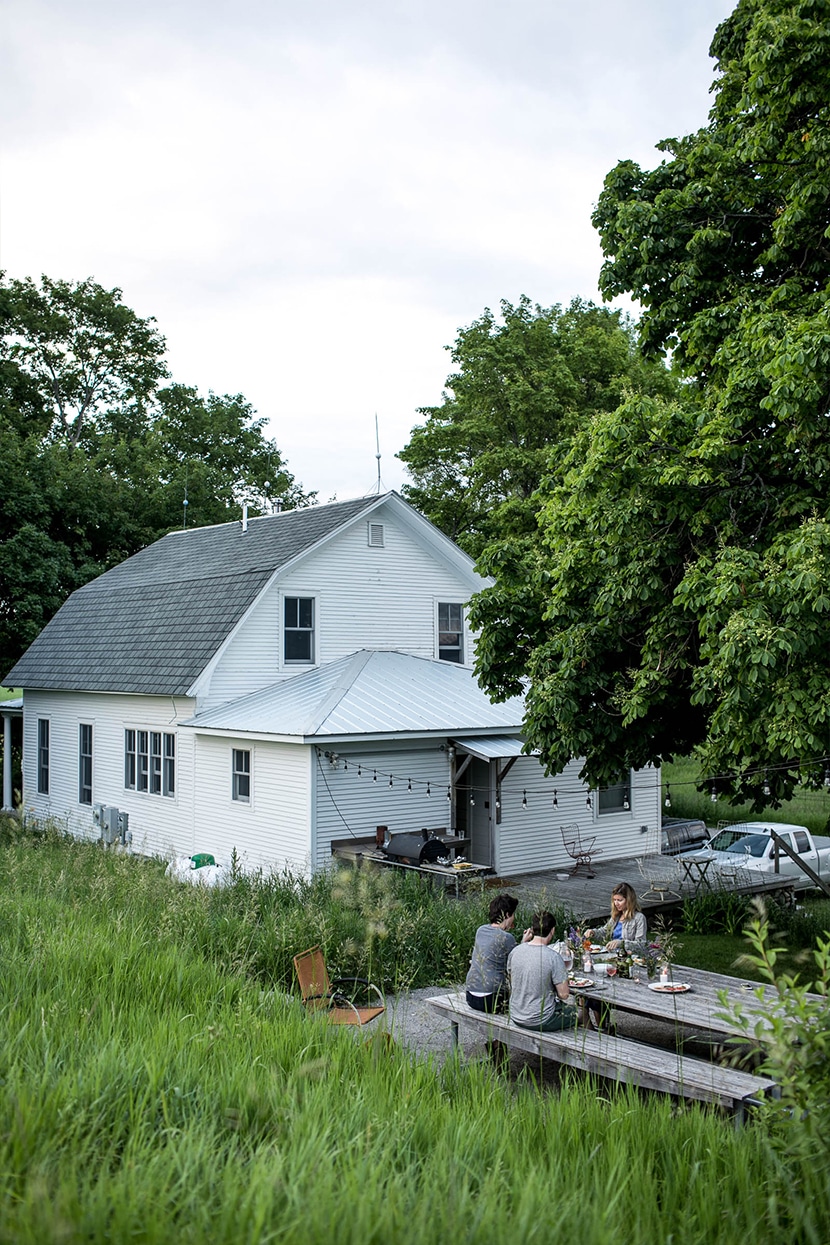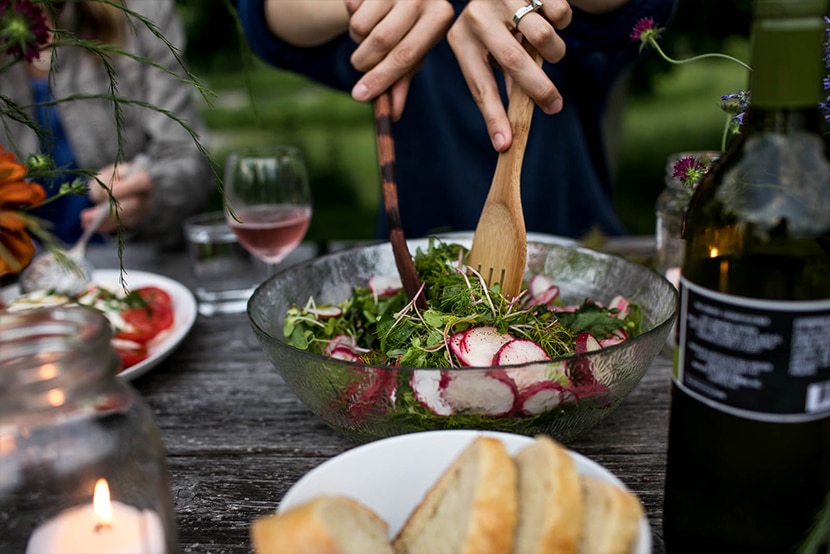 With both of our little ones asleep early in the evening after a busy day, we enjoyed the meal in peace together. We talked about the memories we have made around this table and how our lives have changed over the years. We talked about the future and about the things we are dreaming about and hoping for. The perfect conversation for a beautiful and amazing evening in our favorite place.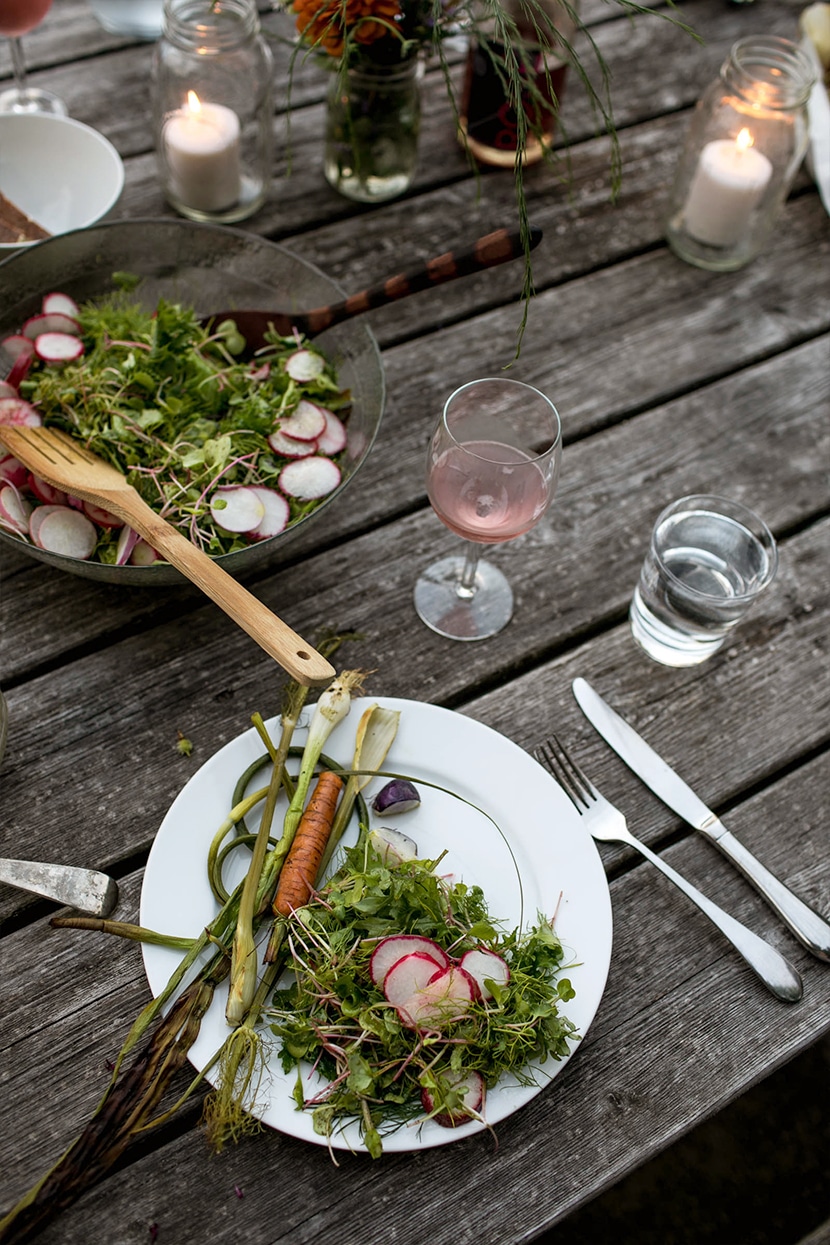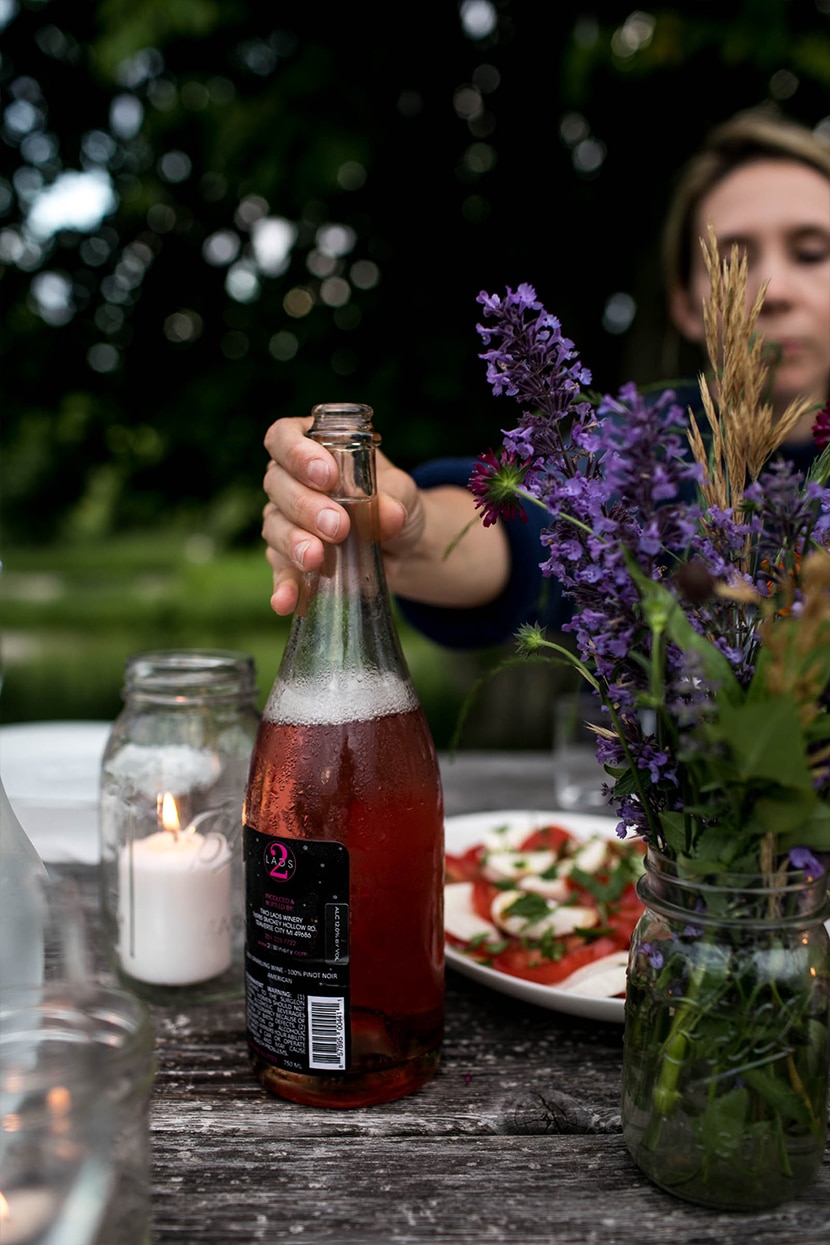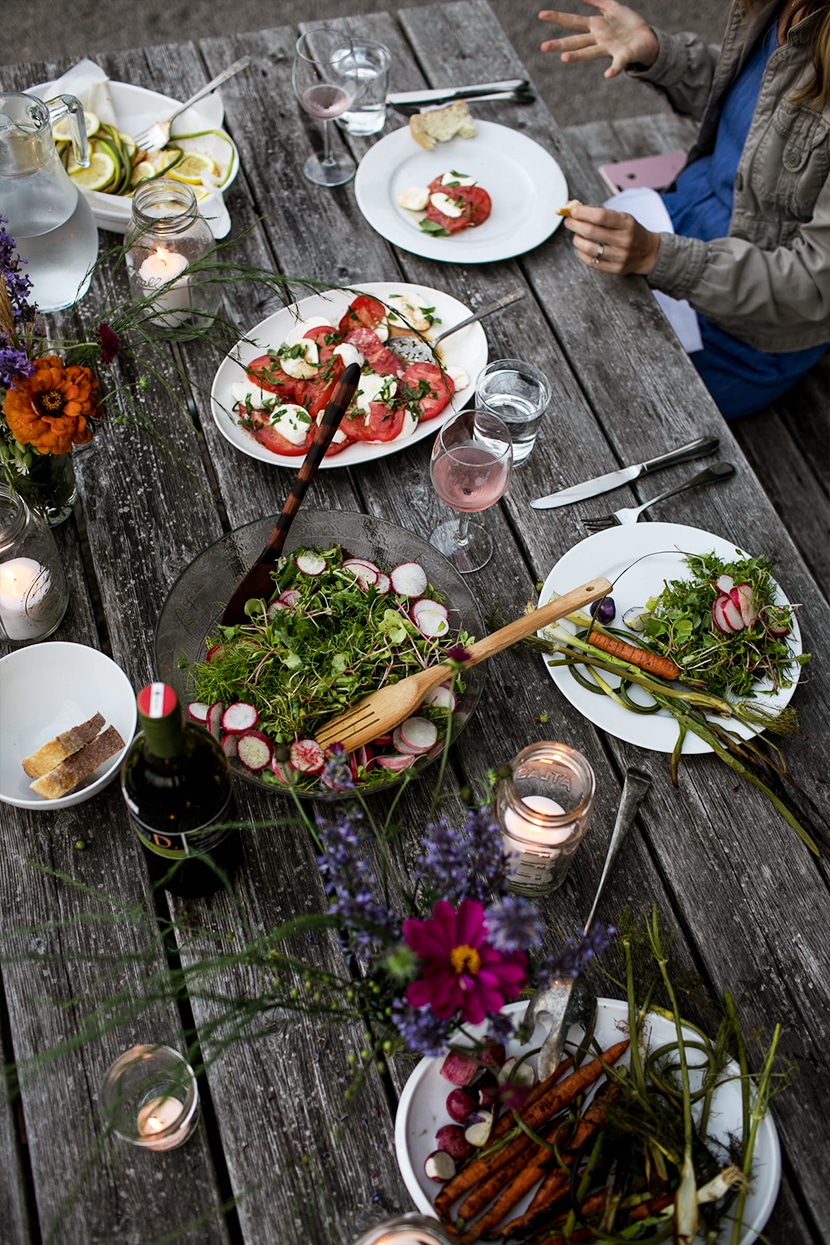 Our conversation flowed into the evening light as we enjoyed a fruit crisp with some vanilla ice cream. Simple foods that felt comforting and familiar to the summer season. All from the land around us. All simple and bountiful.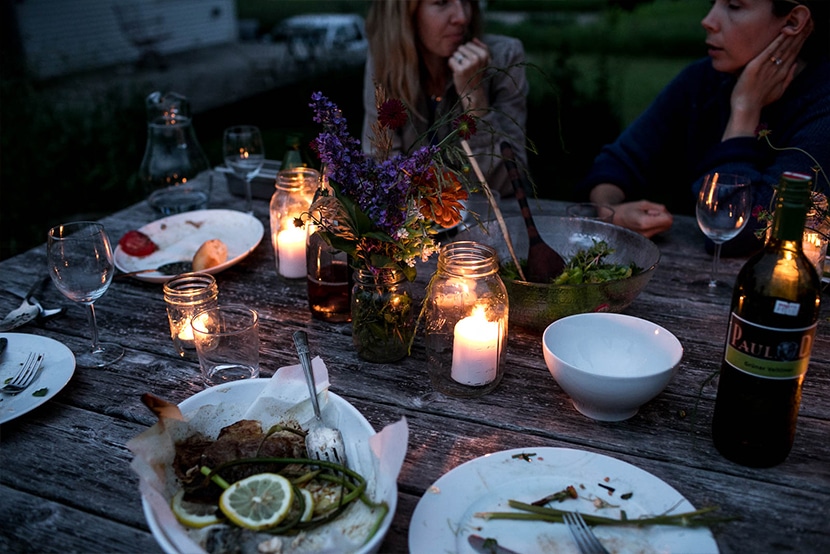 So tell me, what is your favorite part about gathering in the summer? How do you make it happen this time of year even within your busy schedule? What is your favorite place for summer gatherings?