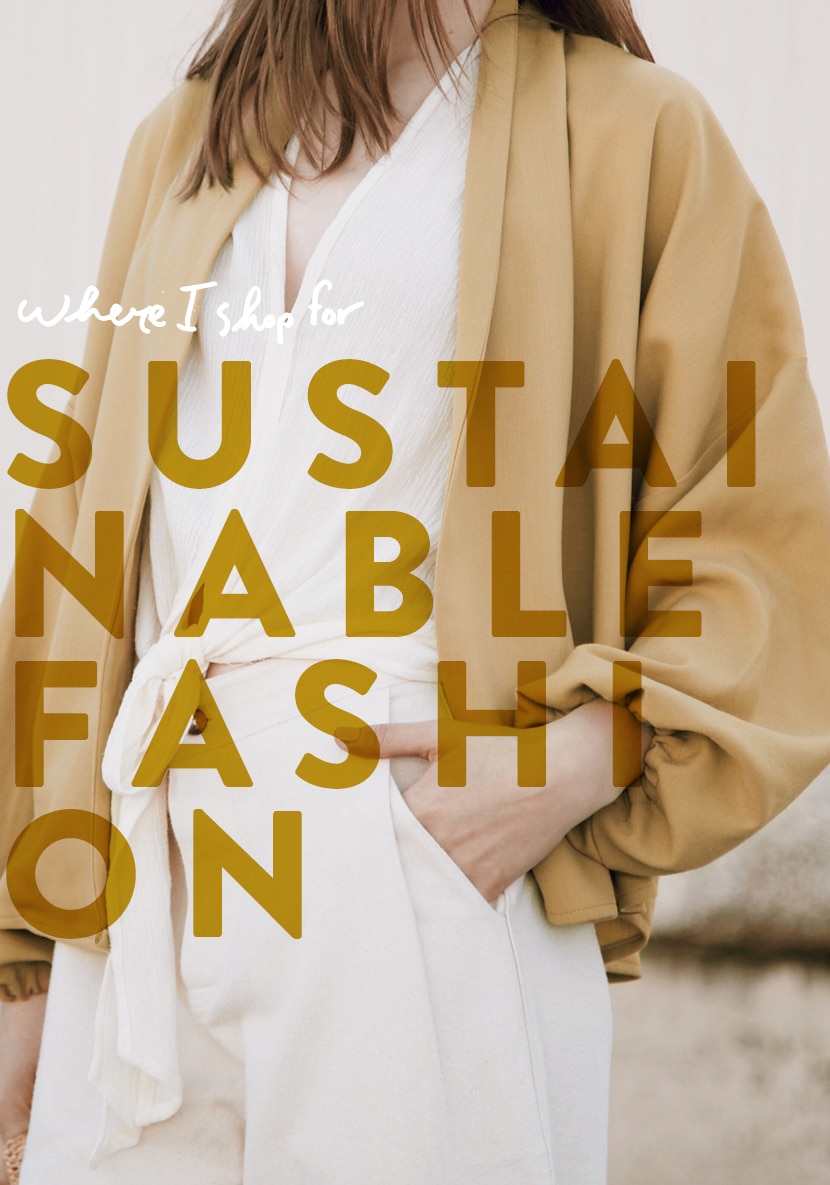 For this season's wardrobe essentials I talked about how I am trying extra hard to replace items in my closet with clothing that is conscious and/or a small intentional fashion brand. In my mind, this is an easy way I can make small changes to my life to be more sustainable and responsible. You can also try a truly holistic fashion experience when visit a great shop similar to We Are Roar!
Before you comment on anything know that I know that the biggest criticism I see for brands such as the ones below is cost. I get it. I totally hear you, but let me help you figure out how we can make this affordable. It took me a while to understand how to find room in my budget each month to purchase a $50-250 item. As funny as it sounds eating seasonally and locally helped make it all make sense to me.
With food, we have worked very hard to learn to make eating healthy and organically possible (particularly in the meat category since that tends to be the most expensive) by being intentional and selective. We do our best to make the very most out of what we eat. We let as little go to waste as possible. From the beet to the greens it is edible. Buy beets and you have greens for dinner the day before. Buy a chicken you have dinner, then leftovers, then a stock, then soup, etc. We can take the same simple principles and apply them to our closet. Buy focusing on investing in key essentials that will carry you from season to season we can buy less but with better quality. You don't need more than 1-3 pairs of jeans for instance so shouldn't they cost more if you are wearing them day after day or in the least be from a company making a low impact on the environment?
Another way to look at the cost of an item is one my good friend who is a stylist told me. The cost of an item should equal the number of wears you can get out of it. So if a pair of jeans is $250 you should get AT LEAST 250 wears from them. Do you think that is possible? That is the question. That jumpsuit, will you actually wear it $150 worth of times? It is a great question and one that changed the way I invest in my clothing. Because you cannot expect a piece to last longer than you pay for it. If it does, AWESOME. If it doesn't you got what you put in. This also means that if you are viewing the pieces you buy that way you don't want to purchase as much because you want to wear those items in order to get the greatest use out of them.
Finally, you have to remember why an item costs what it does. Some items are marked up in a silly way, but most small sustainable companies are pricing the right amount that they have to to accomodate the overhead to produce the item at that quality. There is a large amount of time that goes into design and product research to find the right fabrics, the right design, and to actually develop the sustainable nature of a product. Then you have to produce the product to that level of quality which will unfortunately always cost more. With all of these companies this means they are paying their producers and factory workers wages that are fair and usually supporting other parts of their communities through childcare and education as well. All of which costs money for a company. We have to remember when investing in our wardrobe that it is quality over quantity especially if we want to make an impact. How is our wardrobe serving us and the community around us?
The one thing with cost I am asked the most though is did you just go out and invest in it all at once and the answer is no. I didn't wake up one spring and say I am buying sustainably and dropped a few thousand dollars. I cannot do that. That said, I slowly over time as one item needs replacing I replace it with a sustainable item, such as the ones on Wadav. It is that simple. I decided instead one day to start making the essentials my investment.
Another question I receive from a lot of women is what I did through transitional periods of my body as a mom. I was really sad when I realized I had just bought a brand new pair of expensive, made in America denim that I didn't know if I would ever fit into again. But what I was happy about was a lot of pieces I had invested in over the years still fit till nearly the last few months. Maintaining a wardrobe of loose fitting and oversized pieces meant I had a lot to choose from. The only pieces I ended up purchasing were two pairs of maternity pants and a dress. The rest of my wardrobe was my own. I ended up after pregnancy purchasing a few transitional items that weren't conscious but knowing I would need them for less than a year made me not want to invest. Also, I am not sure if other women have felt this way, but I really didn't want to keep those items from that year afterward, they held poor ideas of my body and feelings about myself for some odd reason. In retrospect what I would suggest is instead of buying new, I would go to a resale store and purchase some transitional items so I am not investing a lot, but not encouraging fast fashion. That is what I plan to do the next time around for a few new items.
All that to say, this is my list of brands to purchase brand new from. Remember another way to be sustainable is to purchase used clothing, swap clothes with friends, and purchase items that have been lightly used. There is nothing wrong with that and if you are hunting for classic and essential items, you won't turn over through your wardrobe as quickly or need as much either. Those are also ways to be sustainable if you aren't wanting to spend as much. Buying new isn't always the best way, but many of you have asked for brands I do shop that are in this vein so I wanted to share them with you.
Before we jump in, you can find the past three seasons of Seasonal Closet here:
Spring | Summer | Fall
Each season has a worksheet and more to help you narrow in on the essential items you need each season.
Okay here is my list of the brands I shop that are small, conscious, and/or doing good for the environment.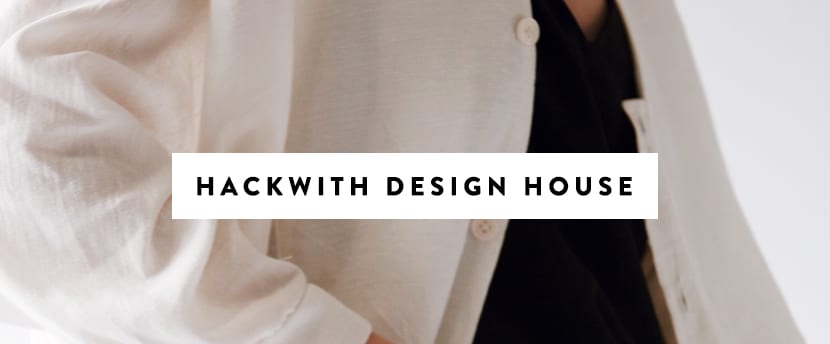 Hackwith Design House:
I have been a fan of Hackwith since the beginning. Lisa is creating items right in Minneapolis with the mentality of being about essential items created with quality and within the US. She also accommodates to all body types so there are great options for plus size women here as well.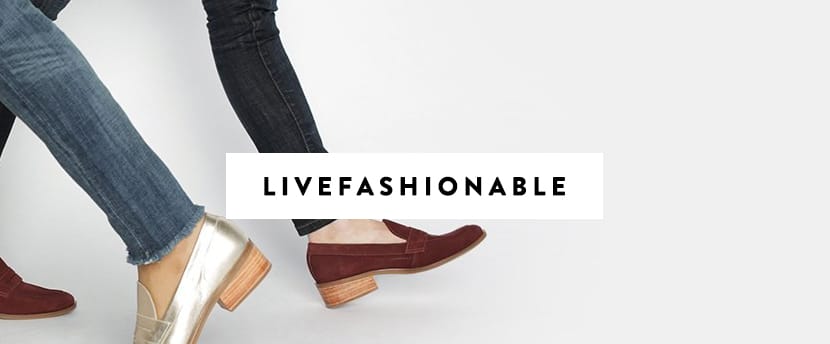 LiveFashionAble:
I have long been a fan of LiveFashionAble. The company is focused on not just doing charity in poor areas of the world, but about actually creating work, sustainable income, and impact in communities through providing real consistent work. Every piece in their collection has a story. You will find leather totes, jewelry, scarves, apparel, shoes, and denim. Nearly everything you may need.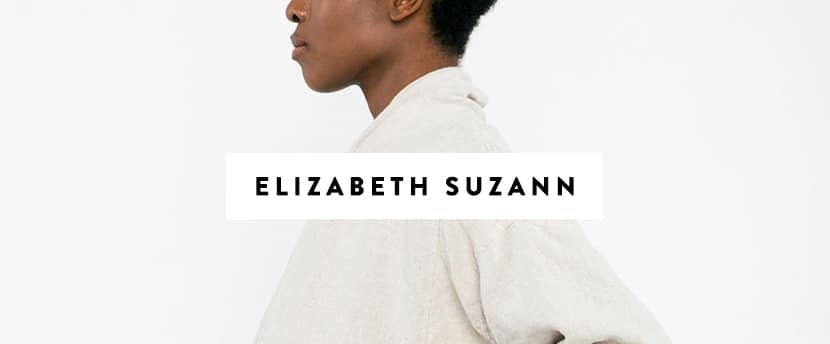 Elizabeth Suzann:
Liz, created Elizabeth Suzann in Nashville out of a passion to create simple, quality, and sustainable clothing that felt good to live in. The pieces are elegant and absolutely gorgeous. Each season releasing a new collection of mindful designs.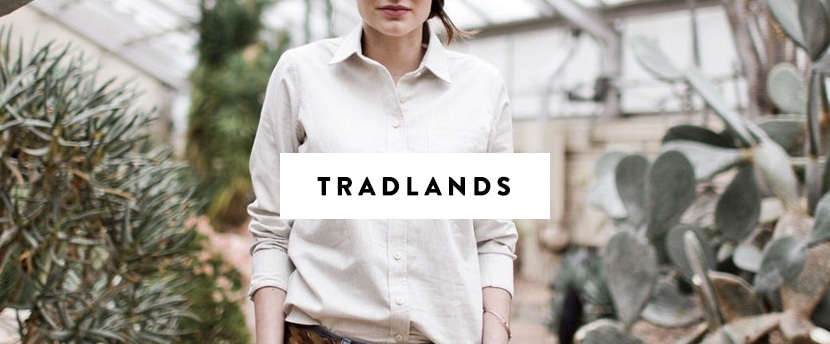 Tradlands:
Owner, Sadie developed a line of clothing essentials based upon wanting a button down that fit right for women. Each shirt is designed with intention and with sustainability in mind. They work with manufacturers doing their craft in a way they love. All fabrics are selected by Sadie and her team to reflect her vision for the perfect essential items.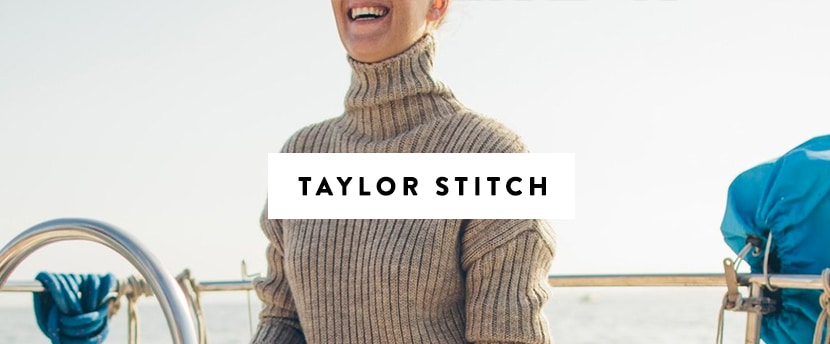 Taylor Stitch:
What happens when three guys living in California want a specific item made in a specific way? They make it and they make it right. A collection of men's and women's items that are done responsibly. They create new products that you can fund through their workshop at a cheaper price. If they are funded you receive one if they aren't they restart their design process. Kind of like an internal Kickstarter. It is a unique model. I will tell you though you won't find any more quality items that will hike, travel, go out at night, work in the garden etc than these. Some of the most beautiful items I have ever owned.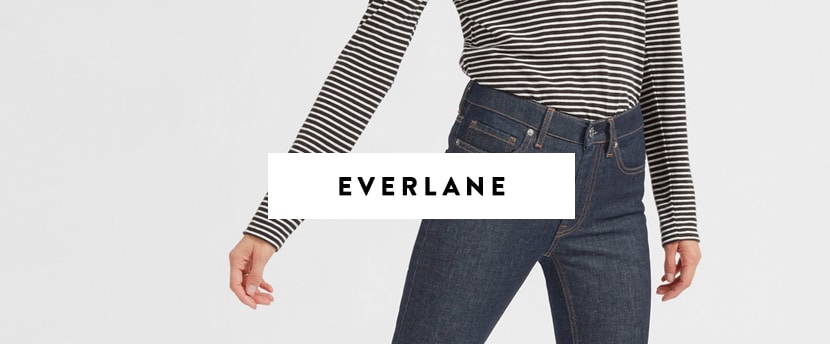 Everlane:
This is probably the place I shop the most. Their items are affordable but you still know exactly where every dollar is going. Not to mention their denim is the cleanest on the market. If you aren't shopping here but want to get into buying responsibly this is a great place to begin.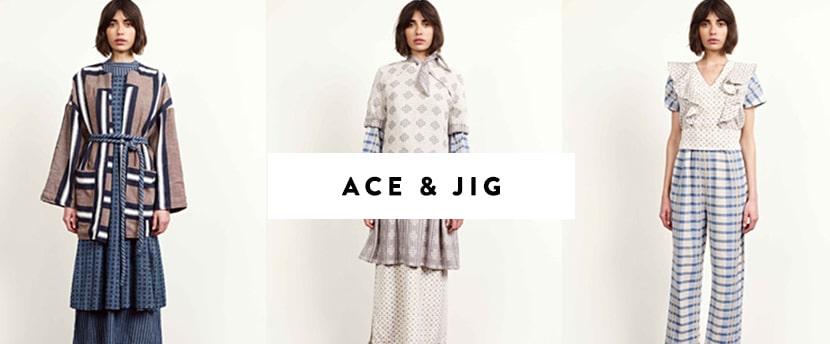 Ace & Jig:
If you are looking for some unique pieces to bring into your closet to counter some of the basic colors and essential items, Ace&Jig will be your best friend. The team creates unique vintage inspired fabrics with a team in India who practice sustainable and natural practices while caring for their employees.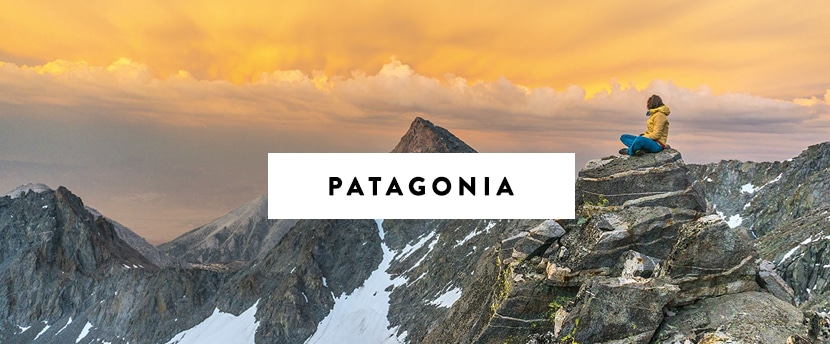 Patagonia:
When it comes to outdoor life this is where we put our money for gear. Patagonia has long been the voice for being environmentally focused while also being sustainable and fair-trade. It is rare to find a brand of this size with this level of sustainability attached to it in the clothing category so we do everything we can to support what they are doing. Their mission alone tells you their commitment before you even dive into all the ways they are making this happen: Build the best product, cause no unnecessary harm, use business to inspire and implement solutions to the environmental crisis.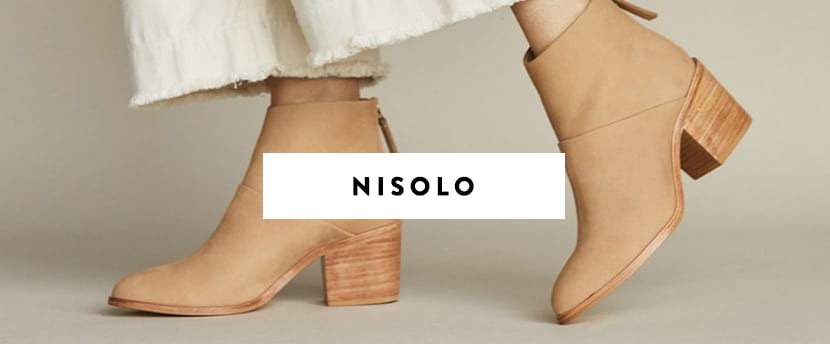 Nisolo:
It isn't every day you get to see the impact your purchases you make especially when it comes to doing good. Nisolo makes it a point to disclose the impact of what they are doing on the people they work with to produce their goods. A collection of beautiful leather goods if you are in need of a great new pair of shoes stop here first before heading to Madewell or J.Crew.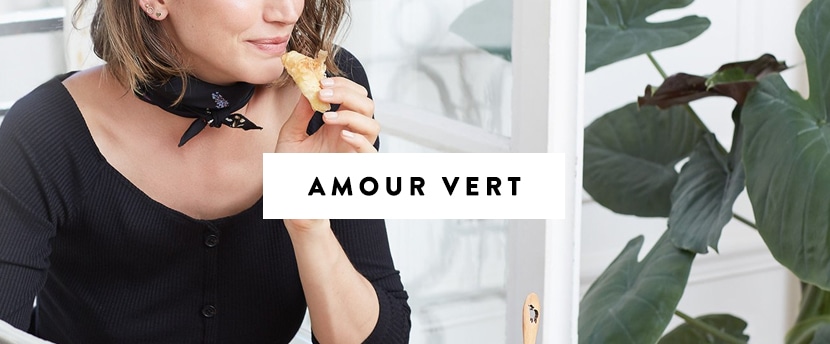 Amour Vert:
There is a lot to love about Amour Vert. First of all, if you ever feel one of their tees you may wonder how you ever consider wearing anything else in your life. Secondly for every one of those luscious tees you buy a tree is planted in North America. Finally, their whole line is completely sustainable. So many wins and beautiful items to bring in your essentials for any season.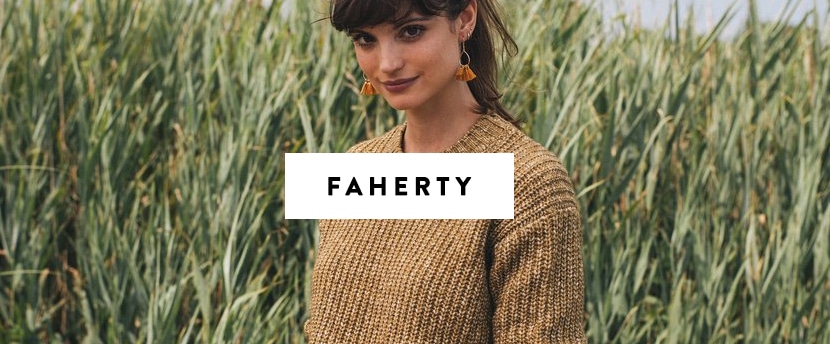 Faherty:
I discovered them because of Mike. I picked him up a shirt one time while we were traveling by them because he needed a tee. Since then we both have been obsessed with the quality of the line of products. They are pursuing sustainability particularly with fabrics that utilize plastics that are found in the ocean and creating fabrics from them. Little things like that make it clear the care they place in their products. Not to mention they have a lifetime guarantee as well.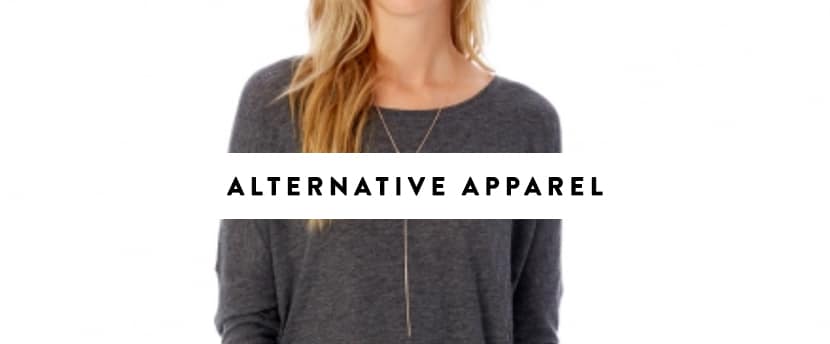 Alternative Apparel:
I have long loved these tees. I remember back in the day thinking American Apparel was the thing, but then I picked up a tee from them one time while in LA and I never looked back. Though not everything is perfectly sustainable they are creating products in factories doing things right while sourcing many of their fabrics from the US.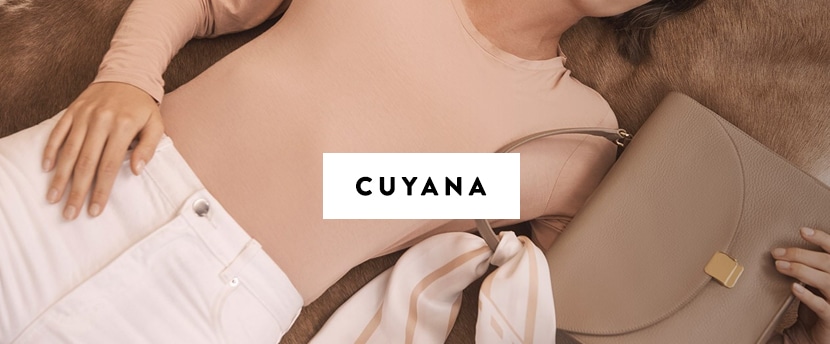 Cuyana:
Not only is Cuyana all about the fewer and better idea but they work with artisans and craftsmen all over the world to create a line of products full of integrity. I love their bags and quality materials in each piece.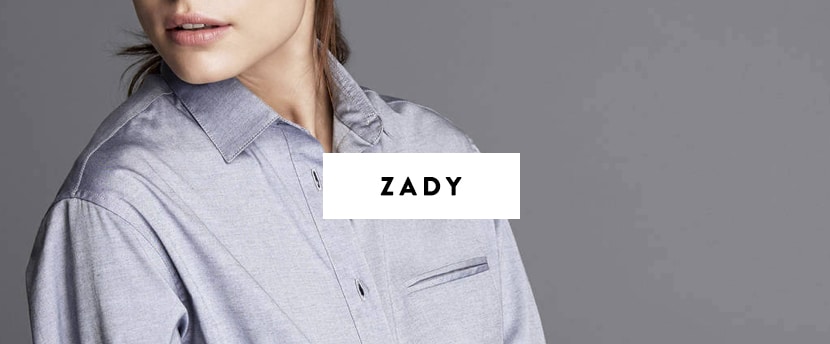 Zady:
Standing at the forefront of fighting fast fashion lies Zady. Owners Maxine and Soraya wanted to make a stand for sustainable and traceable sources in fashion. Together they have designed a line of clothing where you can trace every bit of where your clothing has come from. Not to mention they have partnered with our favorite activist out there, Emma Watson to create a collection.
So tell me what are your favorite sustainable brands? Where to shop that offers a small impact on the world and great work practices for the factories creating the clothing you purchase? Also, do you have favorite sustainable home brands?! On the hunt!