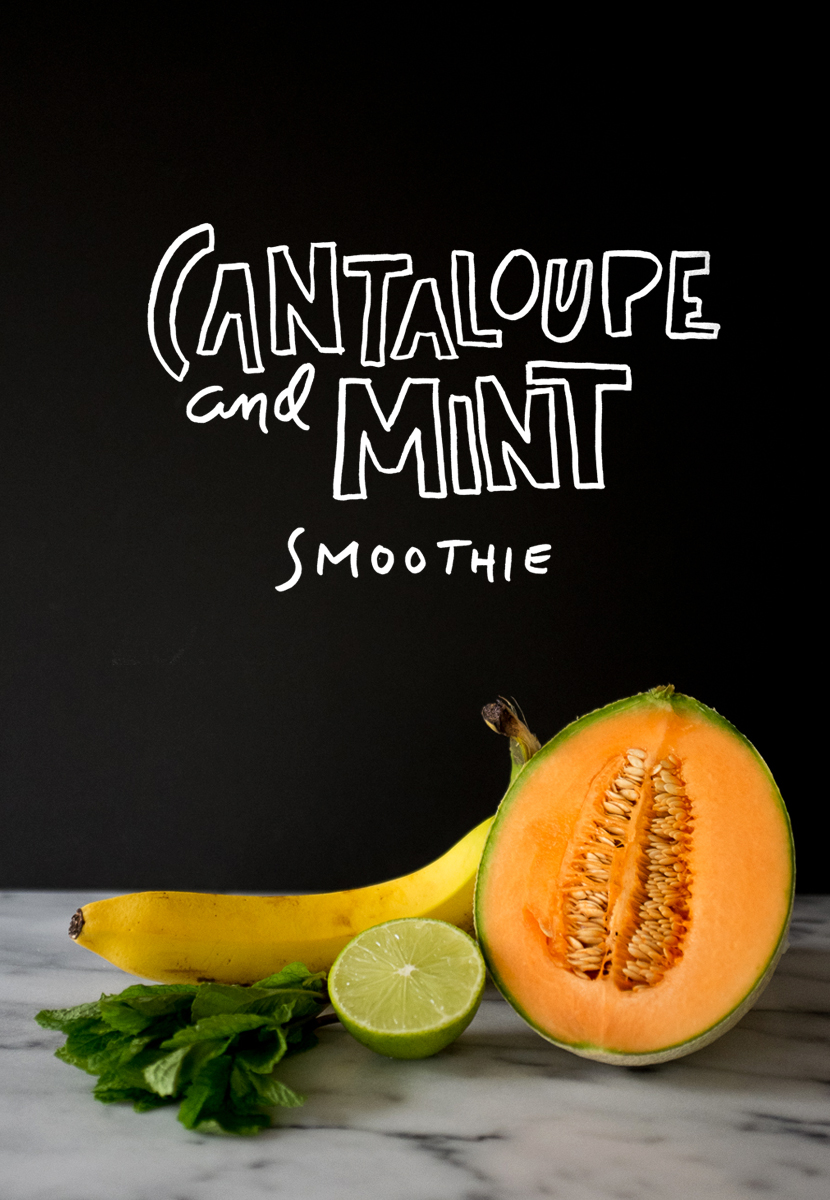 Quite often, on instagram, I get asked what my juice recipes and smoothie recipes are. So I thought, from time to time, I would post some of these quick smoothies. After a workout, I am always look forward to a smoothie and rehydrating. As the weather is beginning to warm up, I am starting to crave more fresh fruit smoothies. Whether it is a hot day or I just a "sweat it out day" at the gym, this is usually the smoothie I a craving. As a mostly fresh fruit recipe, it hydrates and replenishing a lot of lost potassium back into your body, which is extra nice on those hot days. The key to this one is to find a really good and sweet cantaloupe or else you may not dig the flavor and will want to add some honey. This has happened to me before if I get anxious and purchase a melon too early in the season. If this happens, whip it with some local honey or add in an apple or pineapple.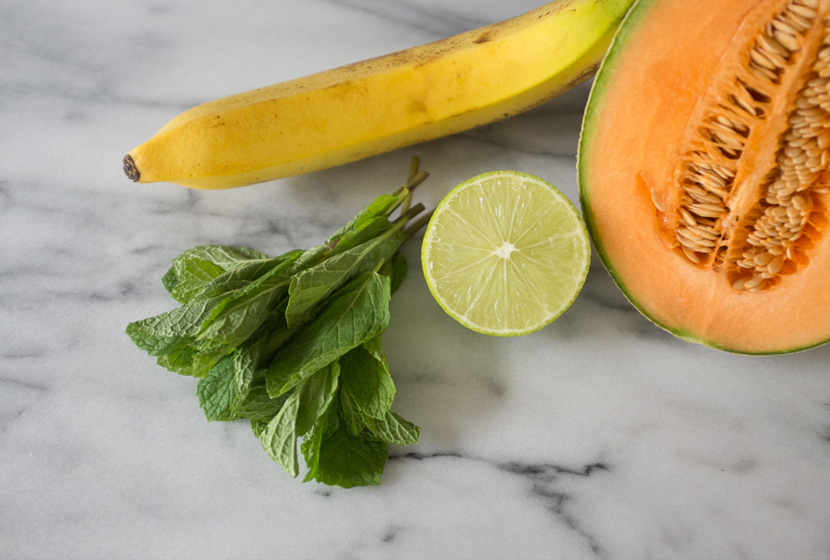 Here is what you will need:
1 small – medium cantaloupe
1/2 a banana frozen (if you do this pre cut it the night before don't try leaving it in the skin and then peeling it frozen makes for a not so wonderful smoothie making experience)
1/2 cup coconut water (personally love Harmless Harvest)
1/2 cup almond milk or a non-dairy yogurt of your choice will work as well
1 handful of mint
Zest and Juice of 1 Lime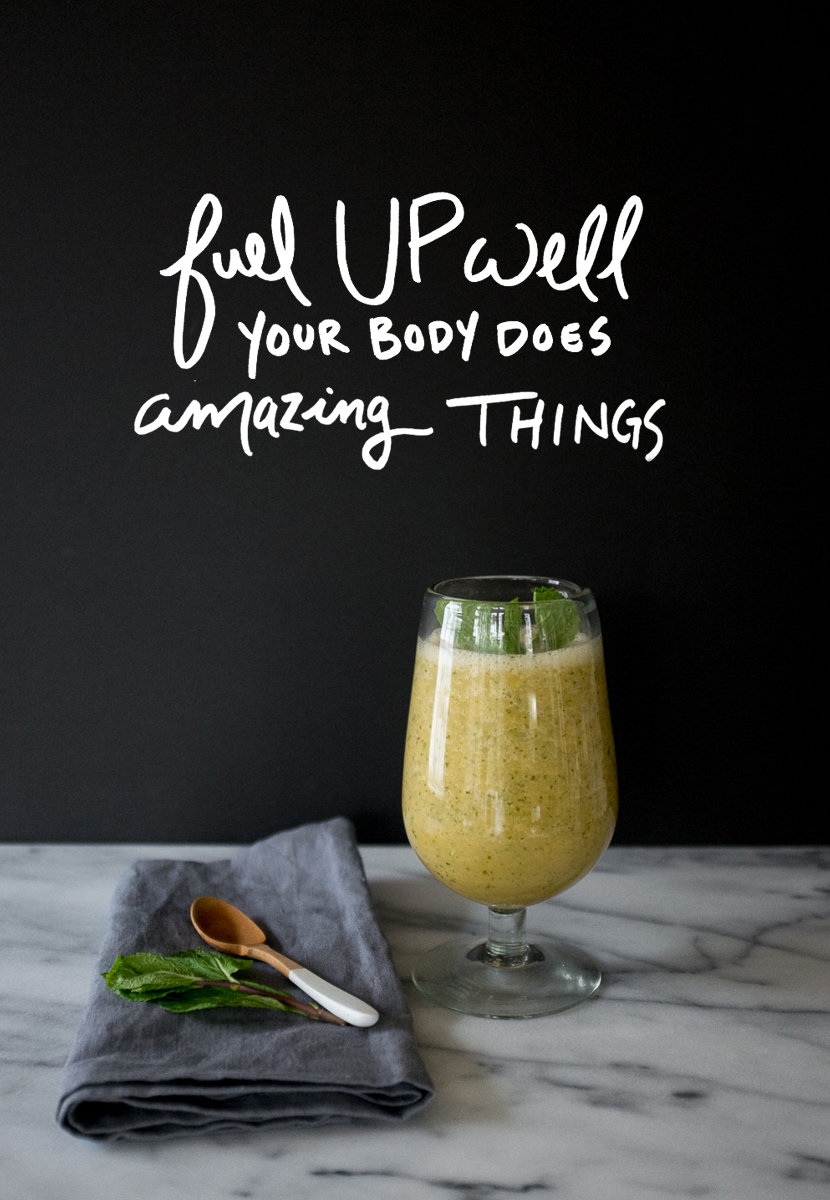 To make the smoothie place all of the ingredients in your blender and blend until as smooth as possible. I suggest blending it up at a pretty high speed. If you want it thicker for any reason, I suggest adding more banana or yogurt. The melon has a lot of water and it can seem a little light if you are someone who likes to eat their smoothie a spoon. If you feel you need to add in any protein I suggest Maca or Hemp powder instead of a nut or nut butter in this smoothie.
On a side note: We shot this post with our new Fujifilm X100S just to give it a test for how it performed in our normal blogging routine. My review…it was pretty good, but our Canon Mark III still out performs in this setting. I think for travel it will rock, but food posts it gave a great fight for the price and of course how hip it looks.