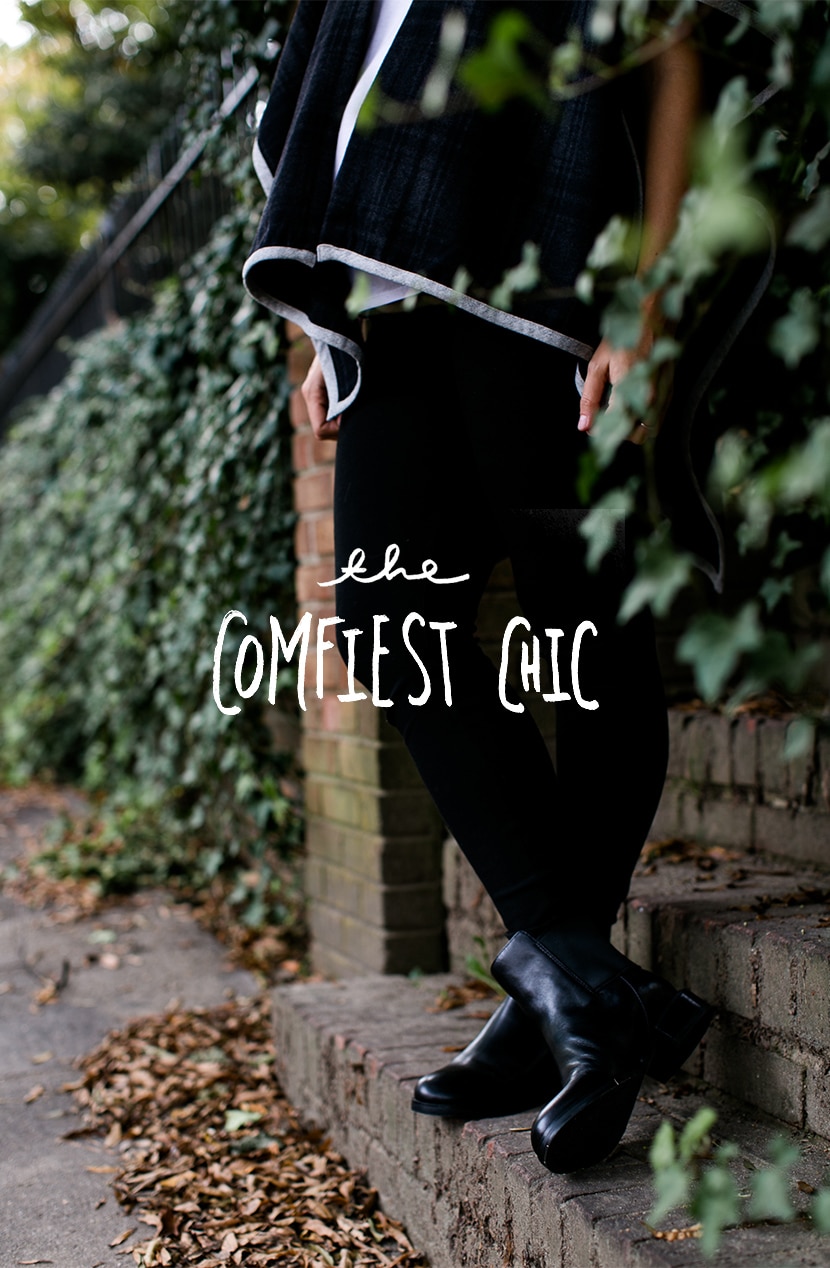 Whoever said that beauty is pain has never met a pregnant woman who still loves to dress like herself. In How to Be Parisian they have a few dedicated sections to being a pregnant woman, and my favorite quote was, "You are not defined by this state of your life. This is a period of growth. You are a pregnant woman, which means you are above all a woman. With a little extra something." It's the truth, and I am owning the fact that even though my abdomen feels completely taken over these days (can we talk about the kicking in my rib cage), I am owning this portion of womanhood and deciding there is a wonderful balance between comfort and chic. The one thing that I have noticed is that my normal shoes just aren't as comfy as they were last year. I blame it on my loosened ligaments more than anything, so I have had to find shoes that walk the line of being chic, easy to get on and off, and comfortable for all day wear.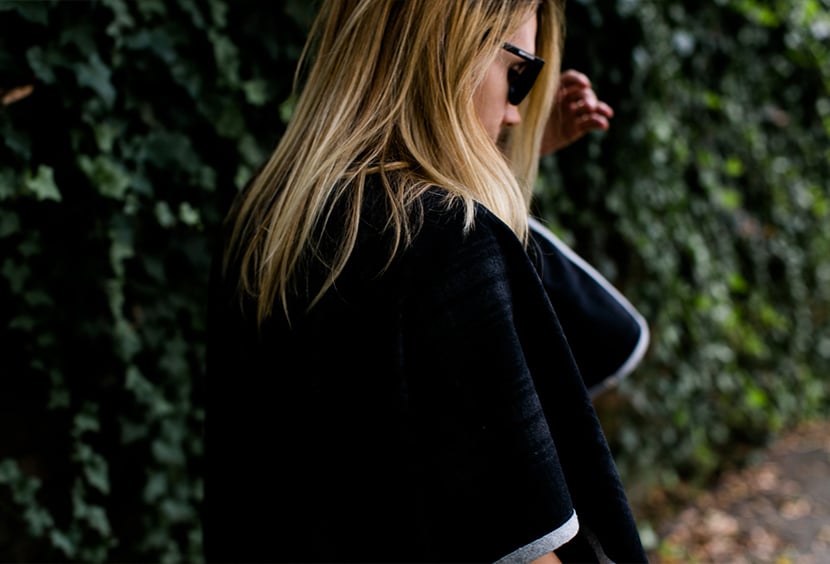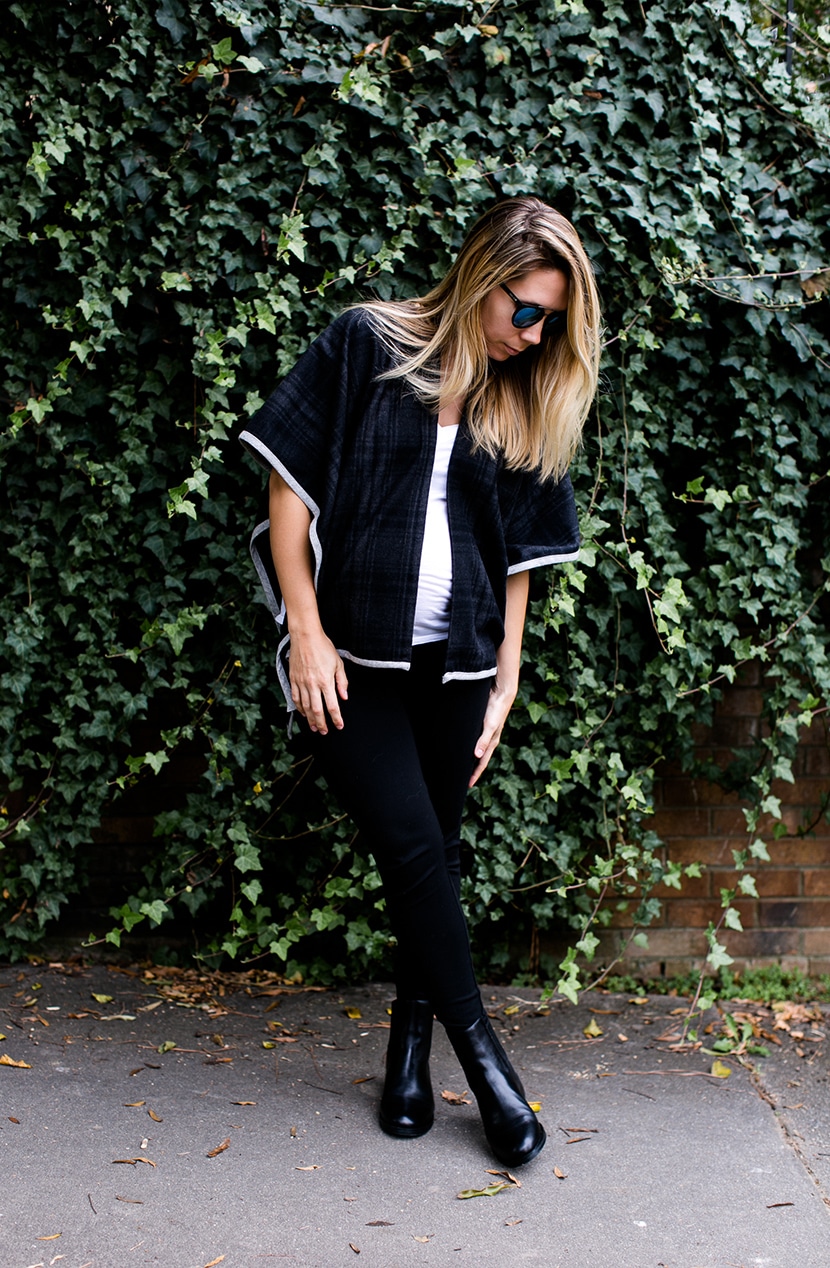 So where does one do a search for comfy and chic shoes? Zappos, of course. No matter what I am looking for, they have always been my go-to for finding the perfect shoe at the best price. Not only that, I don't have to wander aisles and aisles of stores to find the perfect shoe. I can sit down after dinner, grab my laptop choose a few, they ship and return for free, and best of all I can sit on my couch and try them on once they arrive. A perfect solution for someone trying to conserve their energy these days because work is more important than finding the perfect shoe.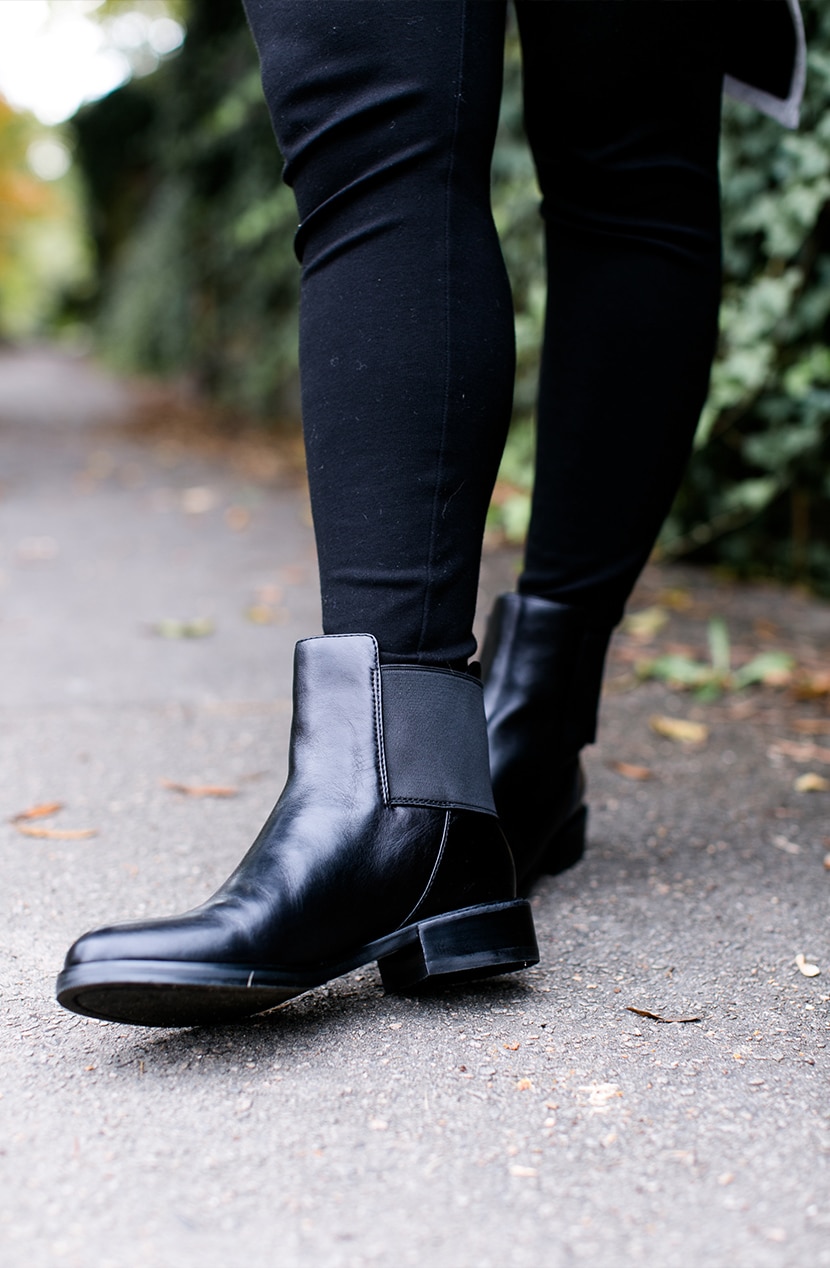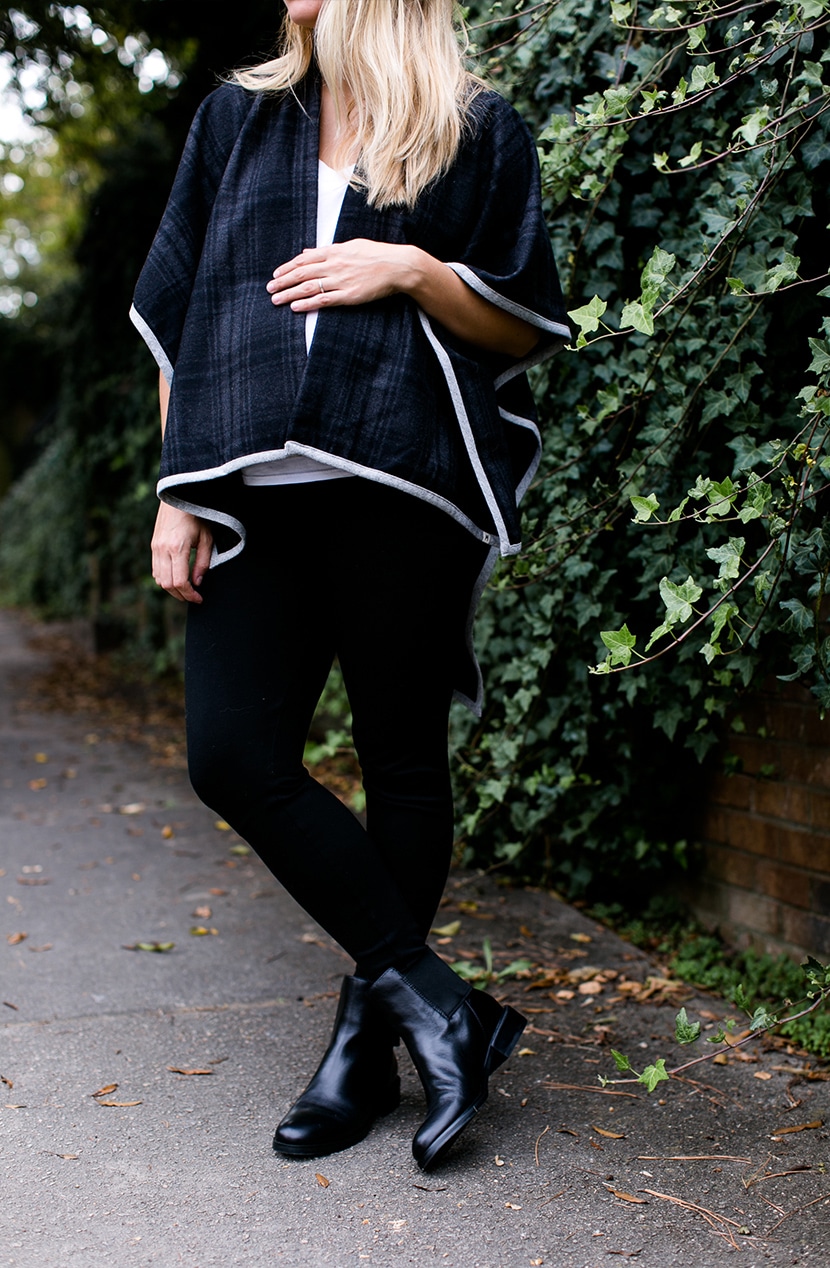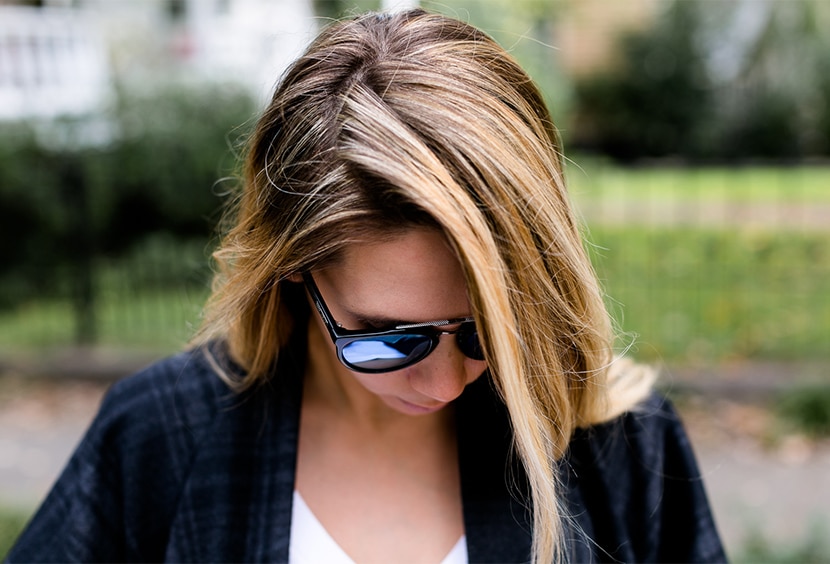 So when I began my hunt for a pair of boots this fall and winter I could be comfortable in but also wouldn't leave me compromising my style, I was happy to discover the fall collection from Clarks. I have always thought of Clarks in the past for only their adorable desert boots, but finding these Chelsea style boots with the wrap around elastic I was smitten and impressed with the style. I hadn't seen anything like it.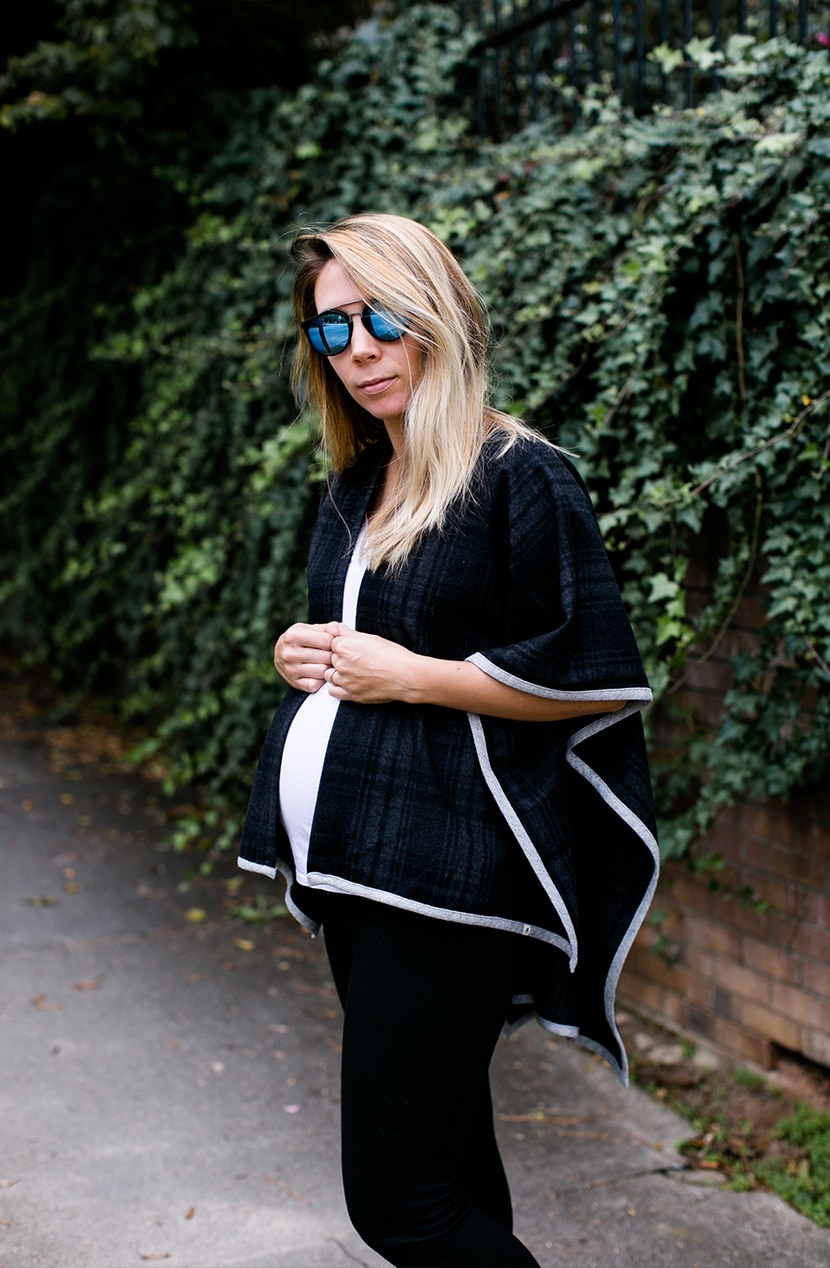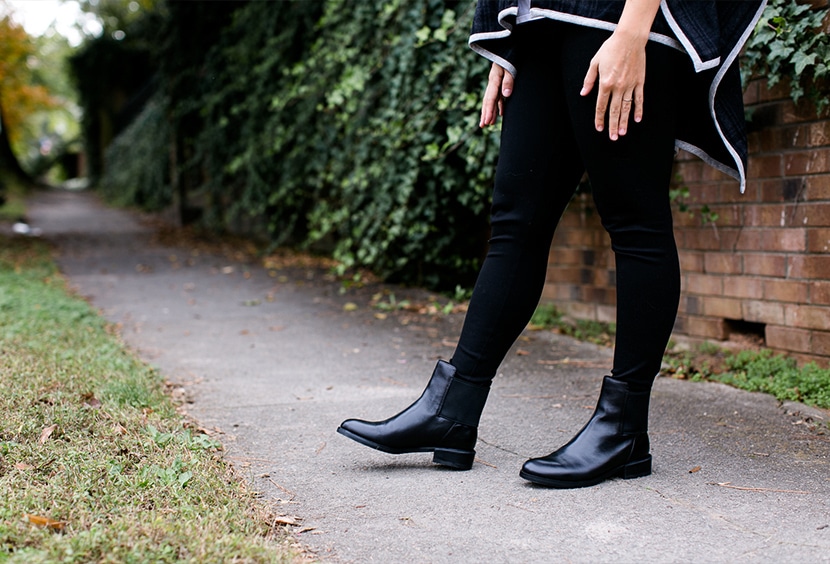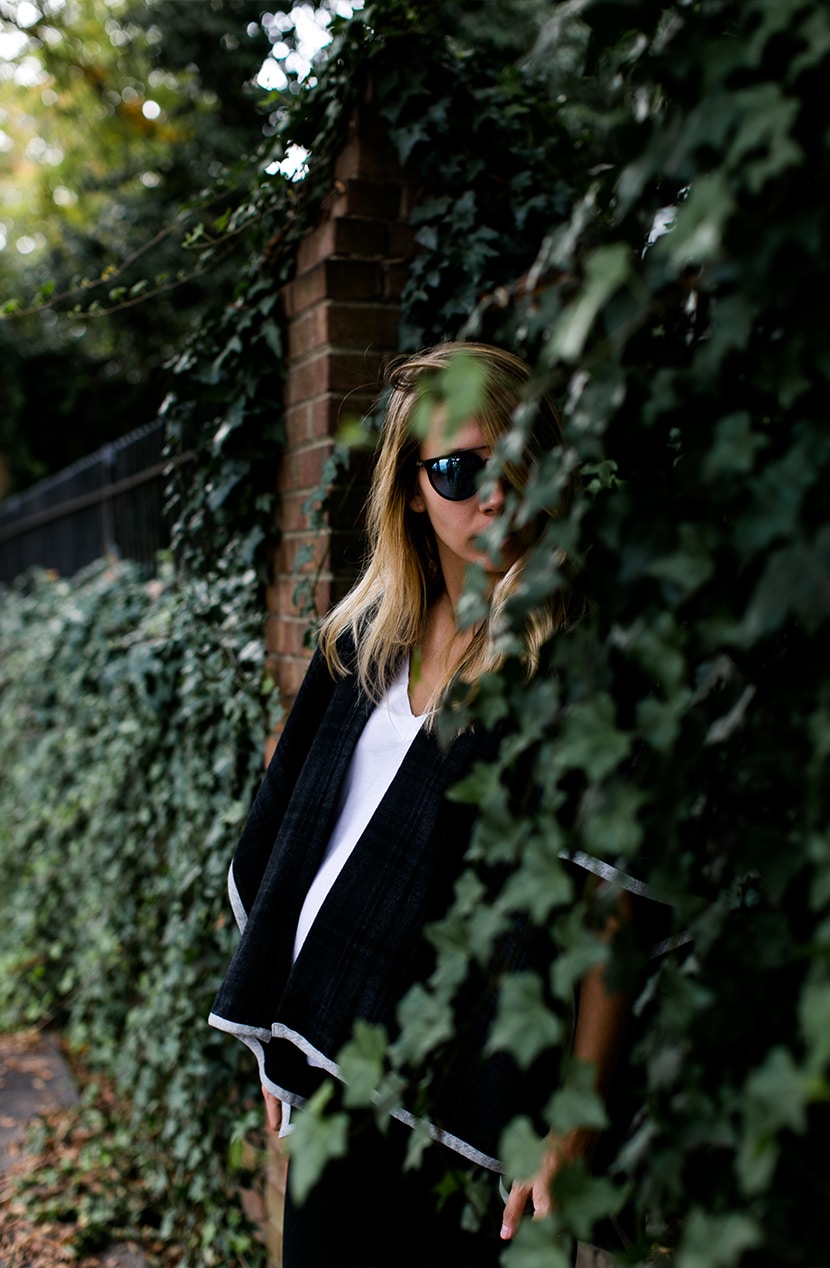 When they arrived a few days later from Zappos, I was so happy with how they simply slipped on and off without a lot of effort, but stayed on so well. Since I plan to wear a lot of black this winter, I felt they were the perfect fit for the months ahead. Wearing heels beyond this height can be hard your body while pregnant. I already struggled with varicose veins even before I got pregnant, so I know it will be important for me to stay away from heels during this time in life more than it was ever before. These boots have me totally okay with that because I still feel stylish even though I am 100% comfy in these guys.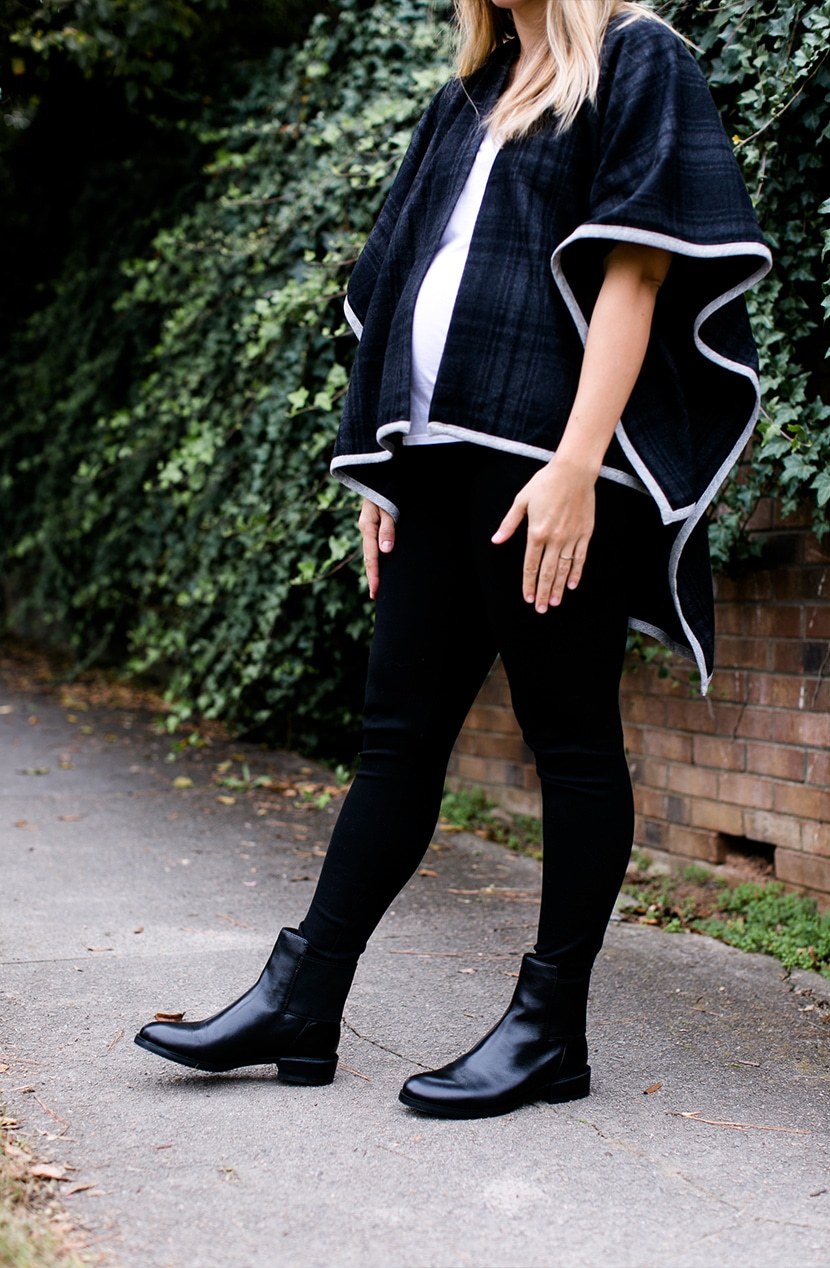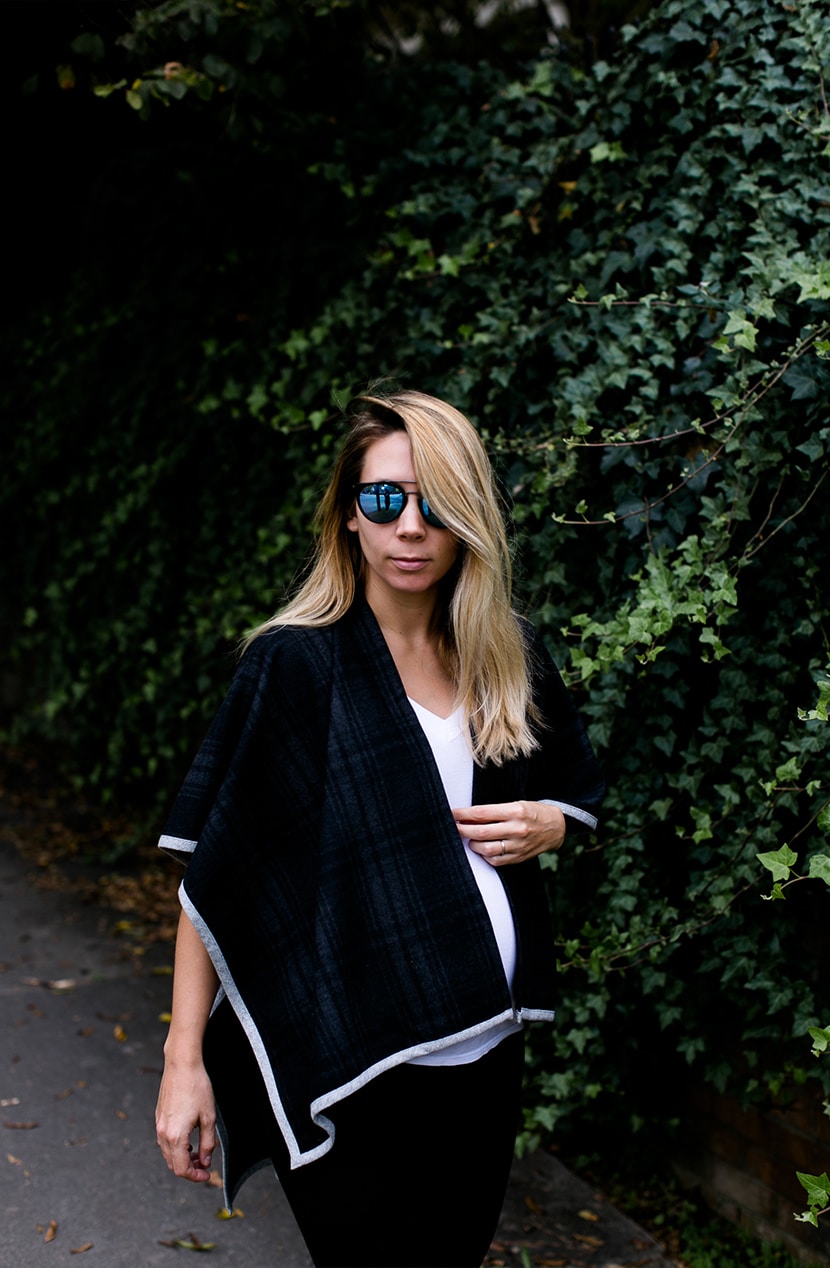 Having a great boot for this is season both fall and winter, but also of being a woman, has me excited for the next four months. Granted a Parisian would still rock their heels all the way into the delivery room, I will take owning my womanhood as a fair compromise for now.
See the full fall collection from Clarks on Zappos here
Shop my entire outfit here:
Sunglasses from Revo Eyewear (similar)
Cape from Bridge & Burn
White V-neck from Toggery
Leggings  from Lou & Grey
Boots from Clarks
This post was in collaboration with Zappos and Clarks. All opinions and thoughts are my own. Thank you for supporting the brands that support The Fresh Exchange