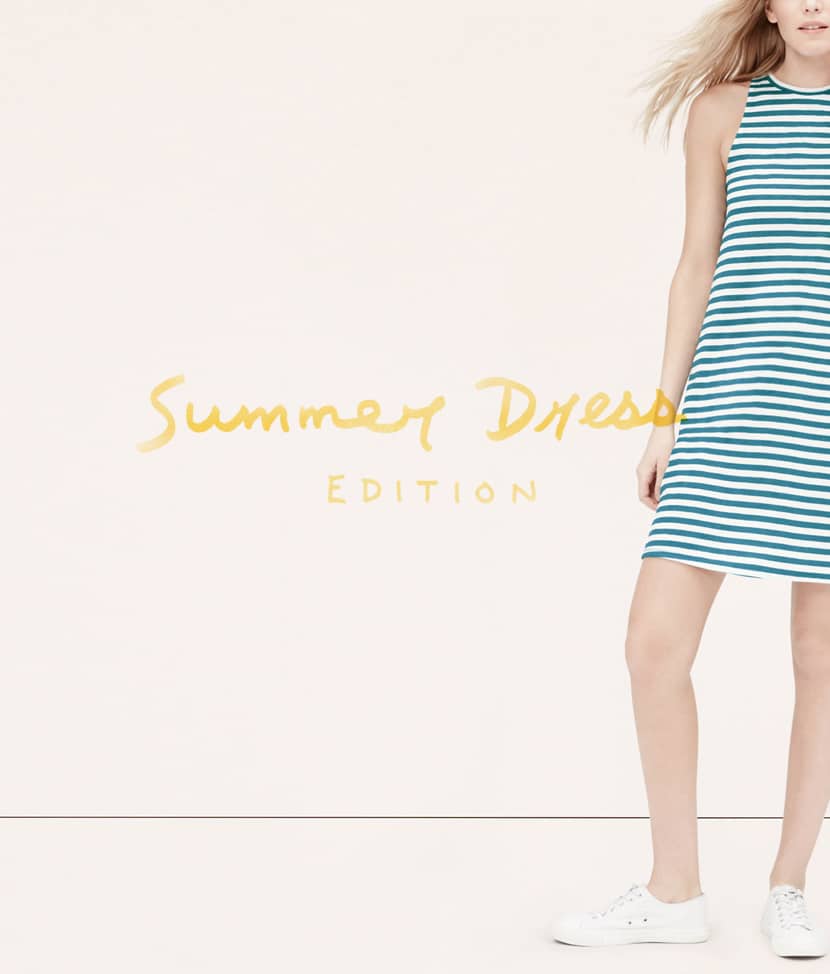 Summer is truly the season of the dress. I am not sure about you, but I don't care that you can wear tights with dresses in the colder months. I simply just don't do the skirt/dress and tights thing. I live for the warm days where you only have to choose one item of clothing to throw on for the day. Even better if you can find that one piece you feel you can wear every day all season long.
In hopes to help each of you find your summer dress for the year, I have gathered some dresses I love in nearly every possible price range. There are so many great ones out there and these are just a few I am eyeing or have recently purchased myself. There is nothing like having 2-3 great summer dresses on hand for nearly any situation. Here is the list. Let's find that dream dress.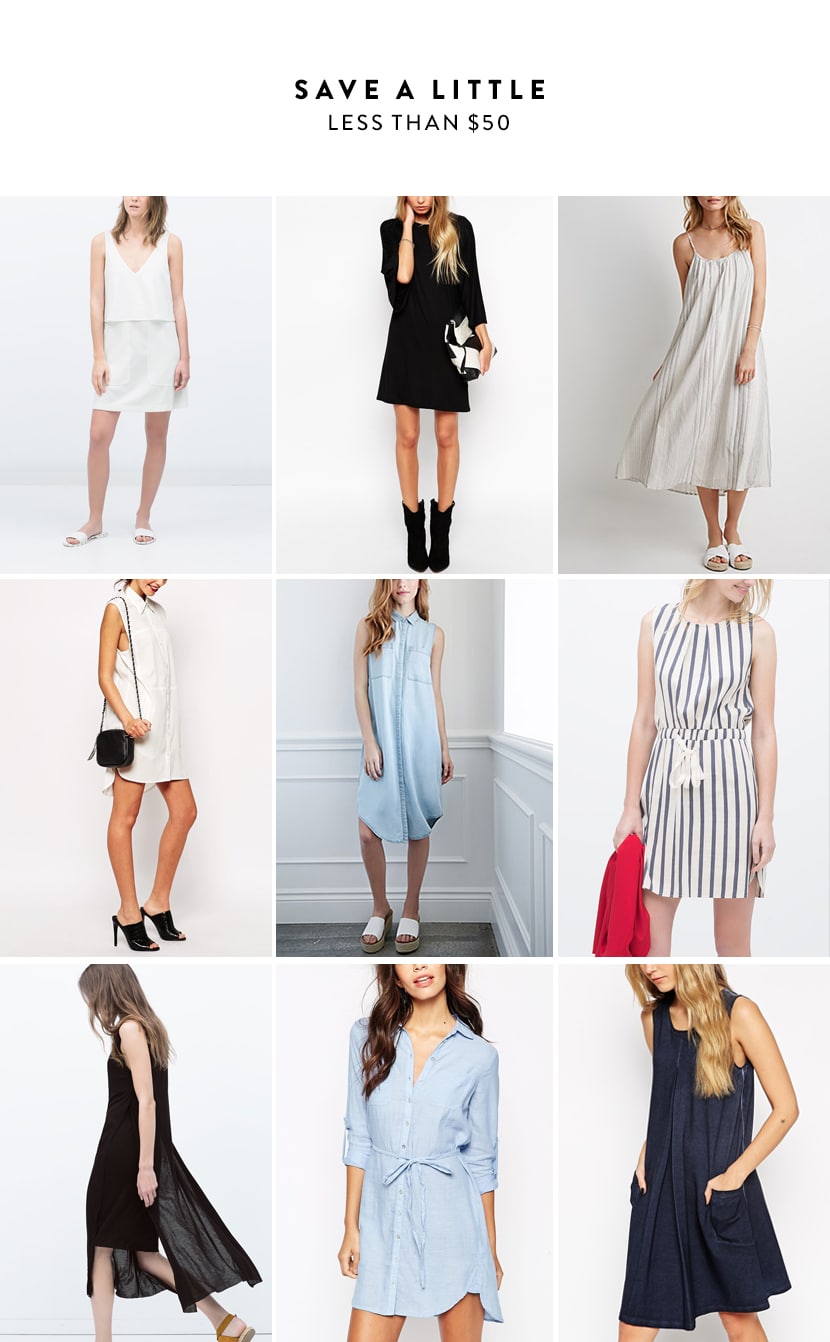 (Top left to right to bottom right corner) White Layered Dress from Zara $39 |  Black Kimono Sleeve Dress from ASOS $45  |  Striped Midi Dress from Forever 21 $27 |  White Button Down Dress from ASOS $42  |  Chambray Tank Dress from Forever 21 $29  |  Striped tank dress from Zara $50 |  Flowy layer dress from Zara $29 |  Tie Waist dress from ASOS $36 |  Terry pocket dress from ASOS $45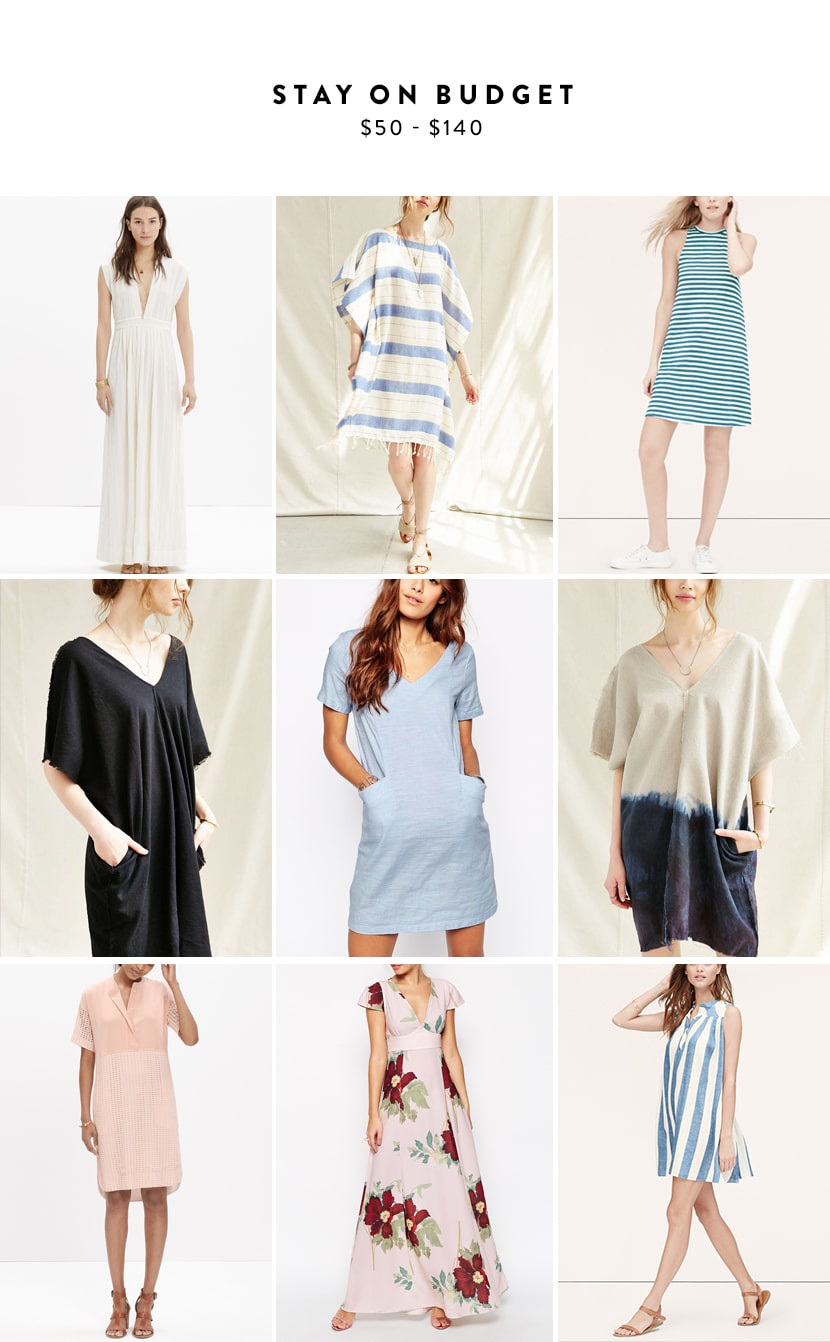 White Deep V-neck from Madewell $98 |  Striped Poncho Dress from Urban Outfitters $79 |  Striped Tank dress from Loft $59  |  Black Pocket Dress from Urban Outfitters $69  |  Blue Shift Dress from ASOS $62  |  Tie-Dye Poncho from Urban Outfitters $79  |  Pink Eyelet Dress from Madewell $148  |  Floral Maxi Dress from ASOS $118  |  Wide Striped Dress from Loft $69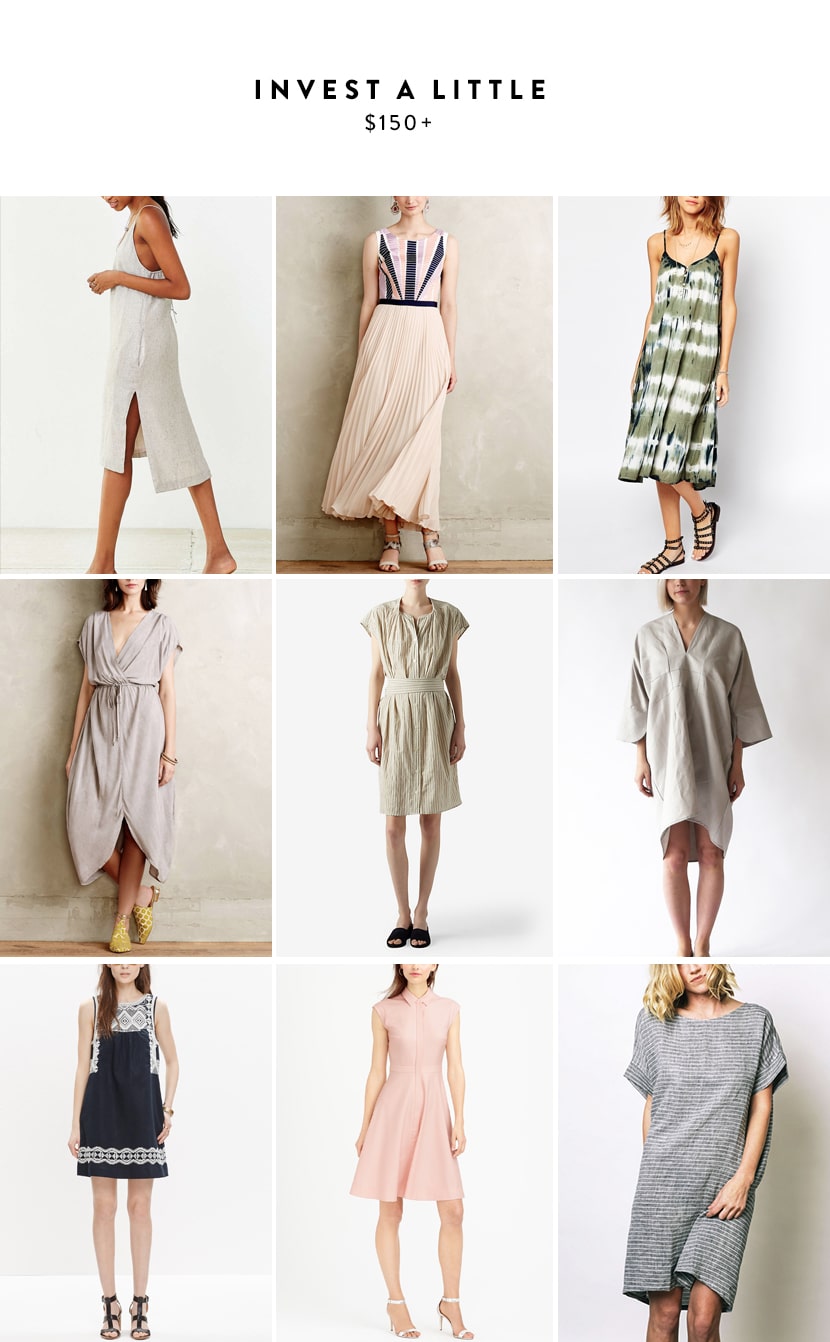 Linen Tank Dress from Urban Outfitters $240  |  Embroidered Maxi Dress from Anthropologie $188  |  Tie-Dye Dress from ASOS $245 |  Goddess Dress from Anthropologie $168  |  Striped and Sachet Dress from Steven Alan $390 |  Conroy Dress from Hackwith Design House $180  |  Embroidered Dress from Madewell $158 |  Jackie O Dress from Jcrew $228 |  Striped Tunic Dress from Elizabeth Suzann $195
Tell me about your favorite summer dress moment? Where do you enjoy wearing your favorite summer dress? I will tell you mine is drinking coffee first thing in the morning on a Saturday. A nice flowy dress is the perfect Saturday morning attire.