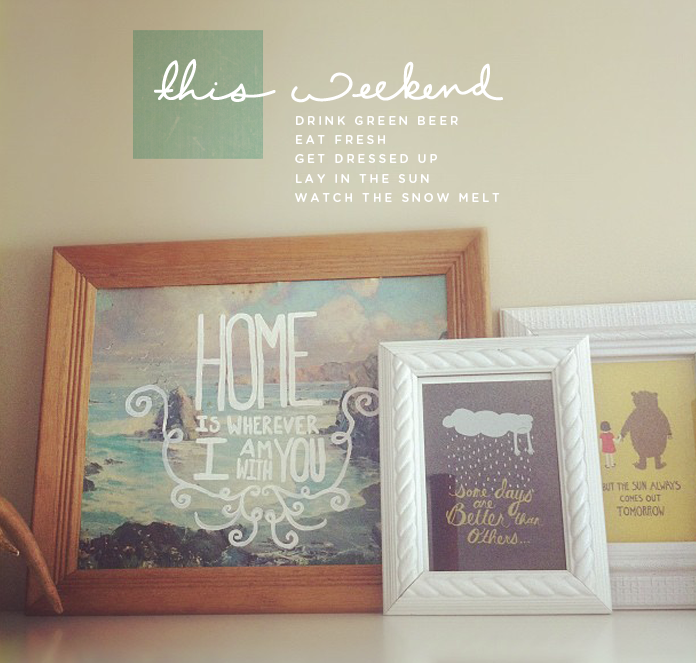 Photo by me. Prints on right by Rifle Paper Co and the one on the left was thrifted and painted by me. 
This week has been somewhat magical. We have gone from winter to summer all in one week. Not sure if I am okay with this other than I sat on the porch for two hours and read in the sun this week. I won't ever complain about 70 degrees and sun in life. It makes me want to make sweet tea and drink it on the beach. The only funny thing is there is still snow covering our back yard, which makes me laugh a little.
I have been working on a lot of blogging things this week and personal projects while I wait on some of my clients to return emails and begin the next stage of many projects. It has been nice to breathe a little compared to last week and the week before. Phew!
This weekend we plan to enjoy the sun and enjoy a little St. Patty's festivities with friends like I am sure many of you will. I am painting my nails tonight mint green in preperation! I just get a little excited to have a reason to wear something fun and little bold.
I hope you enjoy some longer days full of sun, singing birds, and maybe even a glass of ice cold tea while reading a book. That is what weekends are for, right?! Happy weekend my friends!