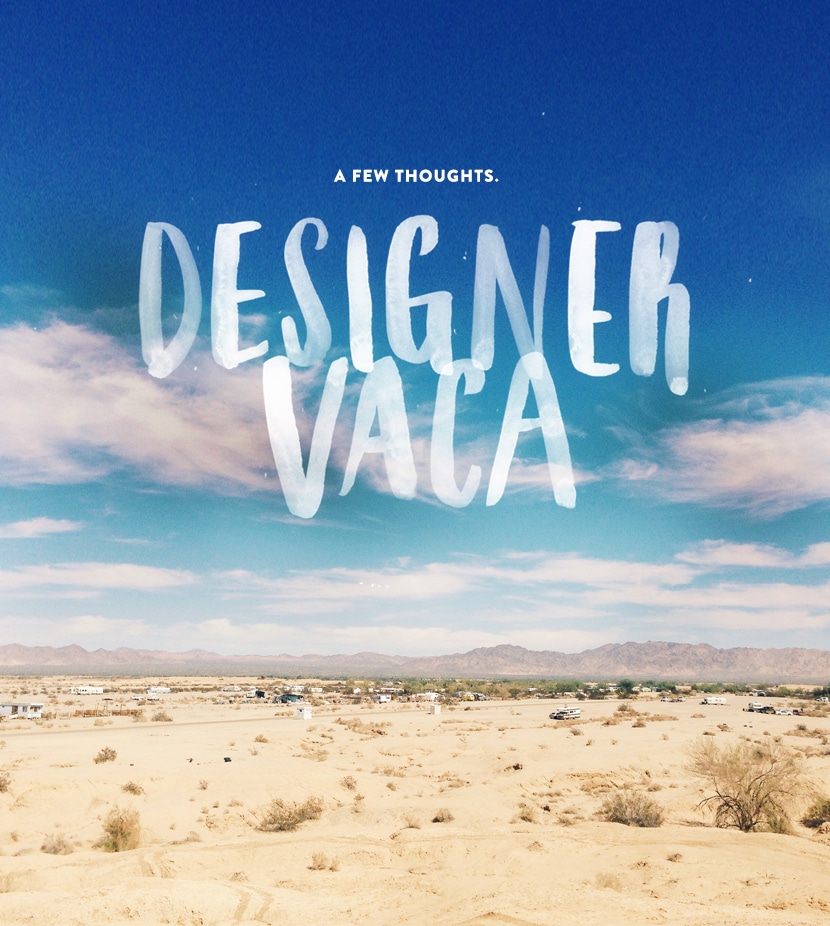 I have hundreds of images and currently I am still in Los Angeles, so needless to say I am anxious to filter through everything. I have so many things to share from last week's DesignerVACA in Palm Springs. The last 5 days have felt so good. I am not sure there are real words for how blessed and lucky I feel to be doing what I love and doing it with such incredible people. Plan to see maybe half a dozen or so posts coming from our time in the desert. We were very inspired and felt very content out there, which fortunately results in a lot of creative juices flowing. I cannot wait to share. Until then I wanted to give a few thoughts about the reason that brought us out to California to begin with: Designervaca.
This is my 3rd year at Designervaca and each year I walk away with something new and a new level of encouragement. Last year I was very exhausted after I attended and  had some very very intense anxiety because of my lack of alone time as an introvert. In the moment I thought why am I doing this to myself. Now looking back I am glad I went. I learned my limits and what I need to be a whole human. Pushing to the limits is never good and I don't recommend it, but sometimes we find ourselves pushing. When we push our limits, we understand why we don't like to cross the line.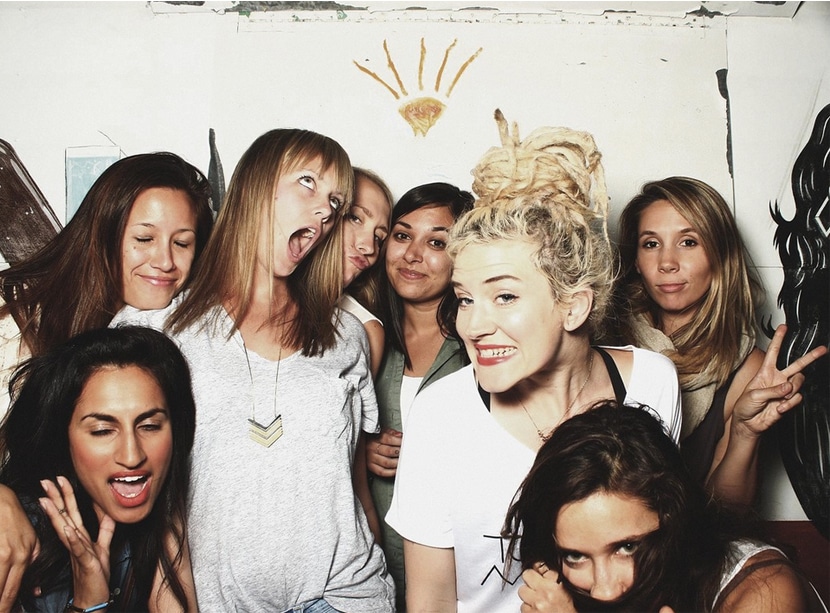 This year was a different story. I went in more whole and more self aware as a creative. Moving and getting real about a lot of my own personal needs this year has left me content with accepting limitations. Sure I had moved, but I had a home and home to me is important. So, walking in this year I felt ready to have some great time with ladies who inspire me and keep me striving to do my best. These ladies above, and many of the other ladies I got a chance to meet by the pool at the Ace Hotel in Palm Springs, reminded me of the importance of community. They reminded me that we need each other more than we think. More importantly we are not competitors, and in fact we are each other's support. We all are going through similar struggles or have been there ourselves at one point. We are able to lift each other up and say "you got this!" or "you don't have to do it like that, let me show you a better way."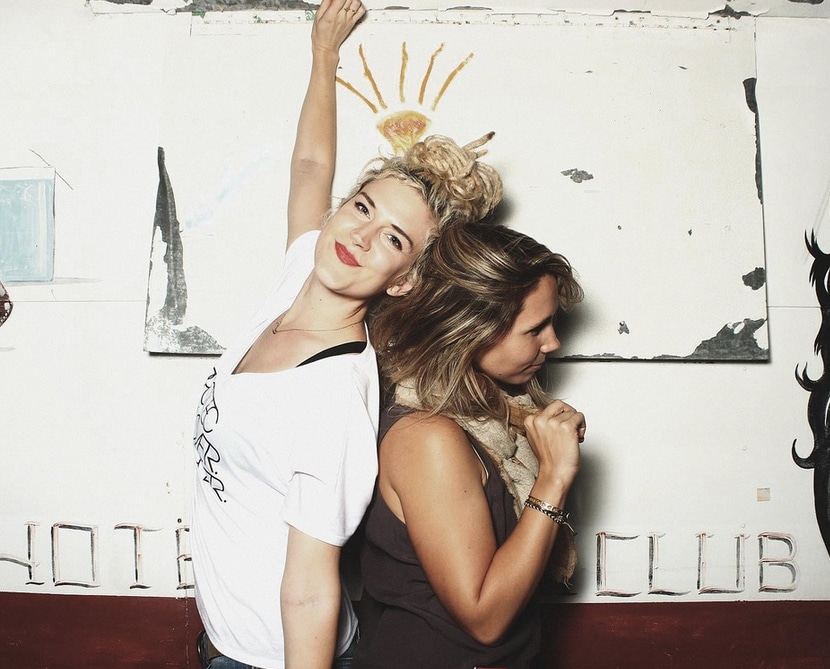 Sure I work everyday with Mike and I am by no means alone on this journey, but it feels good to have ladies who I know are on a similar journey. We have so much to learn from each other. These are serious soul sisters to me and ladies I look forward to seeing. Though we always want it to happen more often it is always good to know we have this time to get a tan, talk shop, encourage each other, and grow in every way by just spending a solid 48 hours together.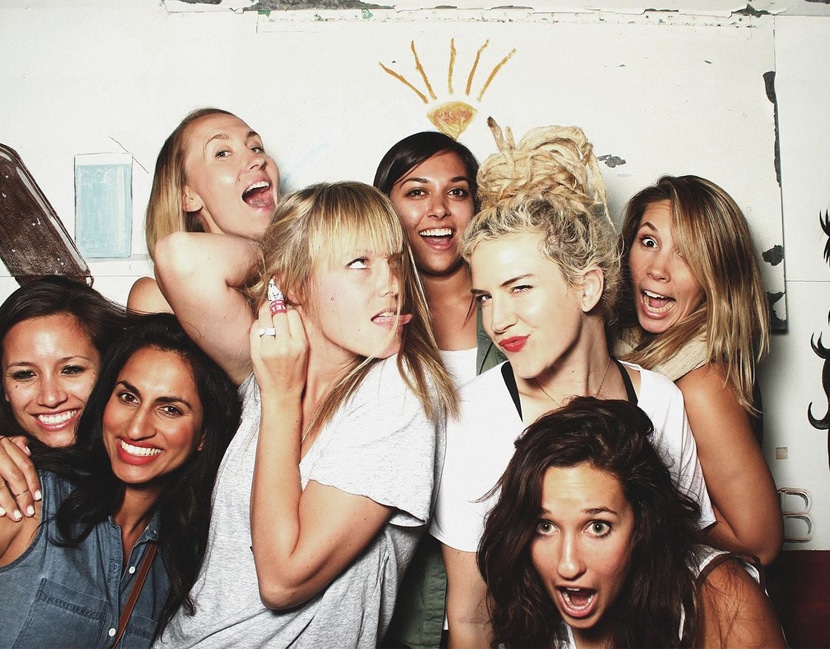 If you have not heard of Designervaca and want to attend next year, check out the website. You can also see who all attended this year. It is by no means a conference or  a time of networking. This is simply two days of making life long friends, getting real, and relaxing alongside some bad ass entrepreneurs who are making their dreams a reality.
Thanks to Amigo Booth for the photos and making the opening party awesome. 
Make sure to follow along with the lovely ladies you see above though there were so many amazing ladies there! Wish we could all squished in together!
Kathleen Shannon  |  Jane Riley  |  Becky Murphy  |  Vanessa Gonzalez  |  Alyssa Yuhas  |  Liz Grant  |  Jaymee Harney